Is this the moment of truth for an Iran deal?
Welcome to the Caspian Daily, where you will find the 10 most important things you need to know on Caspian Sea Region. We appreciate ideas, reports, news and interesting articles. Send along to Caspian[at]moderndiplomacy.eu or on Twitter: @DGiannakopoulos
1"One of the most difficult disputes appears to deal with conventional, not nuclear weapons – the arms embargo enshrined in the UN Security Council Resolutions on Iranian sanctions adopted in 2006. Iran argues that ending the ban is central to its quest to end its pariah status in the region and restore its national pride.But the P5+1 is clearly divided. Western countries, mindful of significant regional tensions, have opposed lifting a ban which would allow Tehran to buy and sell arms. "We have always said this would one of the most sensitive issues," said one senior Western diplomat last week.Russia and China are known to back Iran's view that the embargo should now end. Russia's foreign ministry even spelled it out in a tweet: "#Lavrov: The arms embargo on Iran must be one of the first sanctions to be lifted." Writes Lyse Doucet for BBC.
2Russia, China benefit from Iran nuclear deal. US Republican presidential candidate Carly Fiorina has criticized Russia and China over nuclear negotiations with Iran, saying those countries will benefit from a possible agreement with Tehran."China and Russia have not been negotiating on our side of the table," she told ABC News on Sunday."It is in those two countries' interests that Iran's economy is open," she said. "And so in many ways they have been negotiating on Iran's side of the table."The former chief executive of Hewlett-Packard software company also attacked American negotiators for caving in to President Barack Obama's goals."I would have walked away because if you can't walk away from the negotiating table, the other side just keeps negotiating," Fiorina said."We have caved on every major goal that President Obama set," she claimed.The Obama administration's critics have voiced concern as Washington and its negotiating partners are in talks with the Islamic Republic in Vienna to finalize a nuclear deal.
3The U.S., a strategic partner and friend of Azerbaijan, will continue cooperating on the Southern Gas Corridor project and other projects to be implemented in the future. This remark was made by Amos Hochstein, a Special Envoy and Coordinator for International Energy Affairs at the U.S. Department of State on July 11. "Today, the delegation has met with President Ilham Aliyev," he told reporters. "We have discussed the energy security and the role of Azerbaijan and the U.S. in partnership, Azerbaijani gas supply to Europe. This is part of the solution to the energy security problem of Europe." Hochstein noted under the leadership of President Aliyev, Azerbaijan has played an important role in transforming an idea into reality.
4Kazakh President Nurusltan Nazarbayev underlined Iran's important role in regional and international security, Irna reported.'The Islamic Republic of Iran has a high status in restoration of regional and international security,' the Kazakh president said, addressing the Shanghai Cooperation Organization in Ufa, Russia, on Friday. The Kazakh president also highlighted Iran's role in SCO's economic and trade cooperation structure, and said, 'I hope the ongoing negotiations between Iran and the Group 5+1 would end successfully and final agreement would be struck by the negotiating sides.' President Nazarbayev pointed to the complicated and tense situation of the Middle East, and said, 'The conditions of Syria, Yemen, Libya and Iraq is the cause of concern and there are still differences between the Palestinians and Israel.'
5Prime Minister Narendra Modi on a visit to Turkmenistan yesterday backed stronger energy ties with the gas-rich ex-Soviet state. Meeting Turkmen President Gurbanguly Berdymukhamedov for talks in Ashgabat, the premier backed an ambitious project to build a pipeline from Turkmenistan to deliver its vast energy resources to India. The long-planned gas pipeline project, named TAPI (Turkmenistan-Afghanistan-Pakistan-India), would be "a key pillar of economic engagement between the two countries" and have a "transformational impact," the leaders said in a joint statement. The leaders "reaffirmed their strong commitment towards timely implementation of this strategic project for the common benefit of peoples of the four countries." Berdymukhamedov said after the talks that the gas pipeline project "is already entering the final stage and soon we will start the practical implementation.We are standing on the threshold of a remarkable event," the Turkmen leader said.
6Normalization of Georgian-Russian relations. Russian State Secretary, Deputy Foreign Minister Grigory Karasin and Georgian prime minister's special representative for relations with Russia Zurab Abashidze will discuss the issues of cooperation between the two counties in transport sphere, Sputnik reported. The announcement about the discussions was made by Karasin himself. The diplomat said the results of normalization of Georgian-Russian relations are obvious for everyone. "Bilateral trade between the two countries has increased by 1.5 times over two years and reached $850 million," said Karasin. "Georgia's export to Russia has increased more than fivefold as a result of lifting the restrictions on supply of wine and agricultural products."Furthermore, he said that the two countries have resumed cooperation in the international road transport sphere.
7Real estate prices decrease in Azerbaijan. Real estate expert Rashad Aliyev believes there are several reasons leading to the price decrease in Azerbaijan's real estate market."First, oil prices have decreased, and this factor has affected the whole economy: government expenditures reduced, revenues from abroad decreased," he said. "Low liquidity also played a role. Also, flow of capital in the real estate market has reduced. This was due to the fact that many banks have restricted the allocation of loans in manat, which led to a shortage of funds." [AzerNews]
8South Africa nuclear energy deal with Moscow. South Africa has given its clearest indication yet of a possible nuclear energy deal with Moscow, with the signing of the memorandum of understanding (MOU) between the two countries that would see 200 locals going to Russia for training. The Department of Energy last week revealed that a deal with Russia was signed on the sidelines of the Brics summit in Russia, where Moscow would provide training for South African nuclear power plan personnel, engineers and construction workers in preparation for the launch of South Africa's nuclear power plants. The deal that is expected to cost South Africa more than R1.2 trillion will see Russia build South African nuclear power plants to alleviate the electricity crisis in the country. South Africa put a six-month deadline to award the contracts.
9What Azerbaijan and Central Asia Have in Common. "While not nearly as remittance-dependent as Kyrgyzstan or Tajikistan, Azerbaijan nonetheless maintains warming relations with Russia, both due to general autocratic consolidation as well as Russia's swelling arms trade with Baku's regime. Azerbaijan doesn't maintain quite the level of relations that Kazakhstan and Turkmenistan know with China, though with the ever-expanding breadth of China's Silk Road Economic Belt initiative, Baku's relations with Beijing will only continue to swell." Writes Casey Michel for The Diplomat.
10The 2016 Formula One season could start nearly a month later than usual and feature a record 21 races, with Azerbaijan hosting one for the first time, the sport's governing body said on Friday. Azerbaijan's capital Baku was chosen to host its first race on July 17, while Germany is due to return to the fold on July 31 after abruptly dropping out of the 2015 schedule.
Military operation in northeast Syria could see unintentional release of ISIL affiliates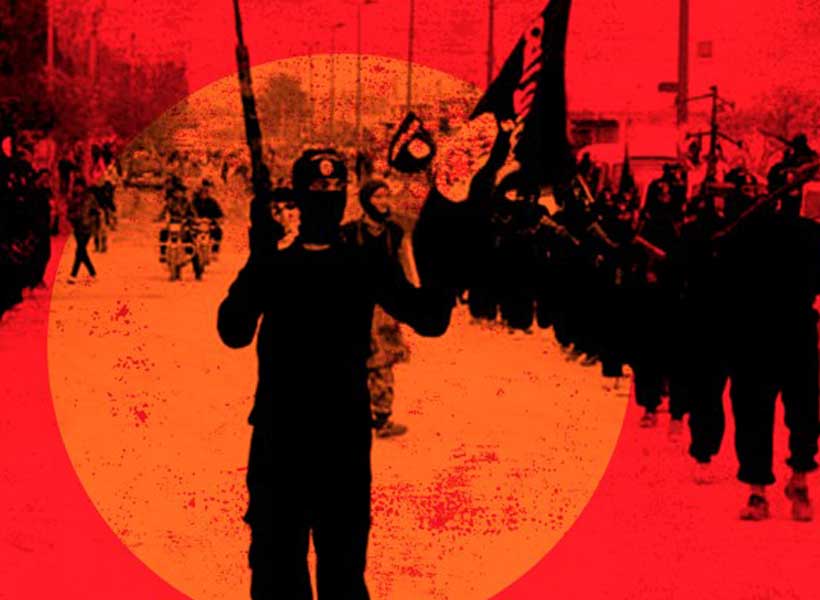 The ongoing Turkish military incursion in northeast Syria could unintentionally lead to the release of scores of people associated with the terrorist group ISIL, the UN Secretary-General fears.
António Guterres called for an immediate de-escalation of the fighting which has generated many civilian casualties and displaced up to 160,000 people in less than a week.
"He also notes with serious concern that the current military operations could lead to the unintended release of individuals associated with ISIL, with all the consequences this could entail," according to a statement issued on Monday by his spokesperson.
Kurdish militia have been holding holding more than 12,000 suspected ISIL members in prisons in northeast Syria, according to media reports.
The Turkish military offensive was launched last Wednesday, just days after the United States announced it was withdrawing its troops from the region.
US forces had long been working with Kurdish militia in northeast Syria to root out ISIL. Turkey regards the Kurdish militia as terrorists.
International media report that the Kurdish forces have struck a deal with the Syrian Government which will allow national forces into the area.
The UN chief has underlined the need for sustained and safe humanitarian access to people in need. He also emphasized that civilians must be protected.
The UN humanitarian affairs office, OCHA estimates that the military assault has so far generated between 150,000 to 160,000 "population movements", with more expected.
Call for humanitarian access
In addition to the displacement, humanitarians are concerned about the situation of some 13,000 internally displaced people (IDPs) living in the Ein Issa camp in Raqqa governorate.
It is among camps in three locations housing more than 100,000 displaced people, mainly women and children "with presumed links to ISIL fighters", according to the Independent International Commission of Inquiry on the Syria, appointed by the UN Human Rights Council.
OCHA said reports indicate that although a number of residents have fled the camp, most remain behind.
The UN is calling for immediate protection of the camp, alongside guarantees of safe and unhindered passage for the IDPs to leave for the provincial capital, also called Raqqa, or other areas.
People also have been evacuating from Mabruka camp, located in neighbouring Al-Hasakeh Governorate in the far northeast corner of Syria, where around 19 families remain.
"During the morning of 13 October, a truck rented by IDPs to leave Mabruka hit a landmine before reaching the camp, wounding the driver. As a result, the trucks were unable to reach the camp to transfer people out," OCHA said in its latest Syria update.
Impact on health care
As shelling continues in the border city of Quamishli, also in Al-Hasakeh governorate, the UN and its partners are increasingly concerned about the security of staff on the ground. OCHA reported that international humanitarian partners have been forced to evacuate personnel and relocate some operations to safer areas away from the border.
The insecurity is also having an impact on the already weakened health services in northeast Syria, the World Health Organization (WHO) informed.
Two national hospitals, three field hospitals as well as health centres and health facilities at IDP camps are either out of commission or offering limited services. Additionally, some health partners have also suspended their services
WHO is working to respond to needs during what it described as "this chaotic and fast-moving situation."
The UN health agency and partners have pre-positioned thousands of medical treatments, vaccines and trauma medicines at a hub in Qamishli, with thousands more being airlifted this week.
EU trade agreements: Delivering new opportunities in time of global economic uncertainties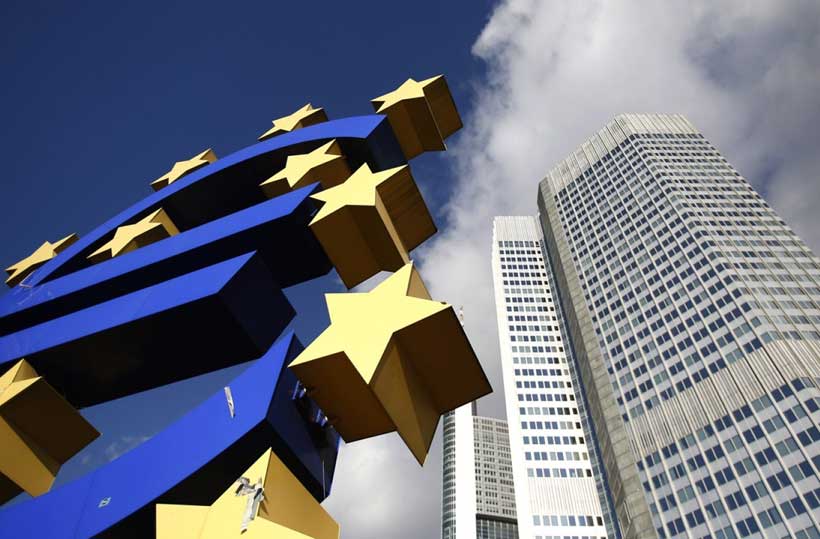 Despite the difficult global economic climate, European companies have continued to make good use of the opportunities created by the European Union's trade network – the largest in the world. In 2018 this network covered 31% of Europe's trade exchanges, a figure that is set to rise significantly (to almost 40%) as more trade agreements enter into force, according to the European Commission's annual report on the implementation of trade agreements released today. Overall, trade accounts for 35% of the EU's gross domestic product (GDP).
In 2018 EU exports to and imports from trade agreement partners showed positive developments, with a continued growth of 2% and 4.6% respectively, with a strong performance of EU agri-food exports. The EU's growing network of trade agreements is creating economic opportunities for workers across Europe, with over 36 million jobs being supported by exports to outside of the EU. The EU recorded a surplus of €84.6 billion in trade in goods with its trade agreement partners, compared to its overall trade deficit with the rest of the world of about €24.6 billion.
Commenting on the report, Commissioner for Trade Cecilia Malmström said "Trade agreements create opportunities for European businesses to grow and hire more people. Today's report shows that overall trade is up, and more of our global trade is covered by preferential deals than ever before. Our food and drink exports in particular are flourishing thanks to lower tariffs and legal protection abroad for artisanal EU products like Champagne and Feta. The report also provides evidence of how our focus on trade and sustainable development is bearing fruit. Furthermore, we have taken a number of unprecedented steps to enforce the commitments made by our trade partners in the last year, including notably on workers' rights. There is still work to be done, of course. But by opening up this data to the wider public we hope to launch a wider discussion about how to make sure trade agreements benefit as many citizens as possible."
Looking at specific sectors across agreements, the 2018 report shows:
EU agri-food exports to trade partners continued to grow with an overall increase of 2.2% compared to the previous year. Exports of agri-food products to South Korea also gained 4.8 %. Also noteworthy are agri-food exports to Georgia, Moldova and Ukraine, which grew by 11% compared to 2017;
EU industrial goods exports also increased overall by 2%, with stronger growth among others for chemicals (2.5 %), mineral products (6 %) and base metals (4.4 %).
Looking for instance at one of the recent trade agreements, the report shows that in the first full calendar year (2018) of the EU-Canada trade agreement implementation:
bilateral trade in goods grew by 10.3% and the EU's trade surplus with Canada increased by 60%;
EU goods exports to Canada rose by 15% (or €36 billion in extra export revenue), especially for sectors where import duties were previously high such as pharmaceuticals (up 29%), machinery (up 16%) or organic chemicals (up 77 %); 
EU Agri-food exports to Canada (accounting for 9% of total EU exports) rose by 7%.
Moreover, following intensive discussions in the joint committees created under the different trade agreements, several partner countries lifted barriers to trade, thus allowing more EU companies to benefit fully from the opportunities these agreements offer. Danish and Dutch farmers, for example, will be able to export beef to South Korea, while Poland and Spain will be able to export poultry meat to South Africa.    
The report investigates also the impact of the provisions included in the dedicated 'Trade and Sustainable Development' (TSD) chapters, which are part of all modern EU trade agreements. These chapters aim at engaging with trade partners to implement international rules on labour and the environment, as incorporated in multilateral environmental agreements or International Labour Organisation (ILO) conventions. Recent achievements ahead of the entry into force of the respective agreements include the ratification by Mexico and Vietnam of ILO Convention 98 on the rights to organise and collective bargaining. Additionally, the agreements with Vietnam, Japan, Singapore, Mercosur and Mexico include reinforced commitments to effectively implement the Paris Agreement on Climate Change.
In 2018 and 2019, the EU also took several enforcement actions under its trade agreements, including in relation to labour standards. Among other examples, the EU requested a panel following South Korea's failure to ratify ILO Conventions on workers' rights, notably freedom of association and collective bargaining.
However, the report also highlights the need to increase efforts – together with Member States and stakeholders – to raise awareness of the opportunities trade agreements offer, as well as stepping up enforcement action so the agreements deliver the intended results. 
The report will now be subject to discussion with the European Parliament and Member States' representatives in the Council.
Turkey's Syria offensive could spark another catastrophe
Airstrikes and a ground offensive by Turkey in northern Syria against Kurdish forces have left civilians dead and forced tens of thousands to flee, UN agencies said on Friday, amid fears of another "humanitarian catastrophe" in the war-torn country.
Expressing concern about the military campaign launched on Wednesday, the UN's emergency relief chief Mark Lowcock noted that the Turkish Government had "assured me that they attach maximum importance to the protection of civilians and the avoidance of harm to them".
Speaking to journalists in Geneva, Jens Laerke from the Office for the Coordination of Humanitarian Affairs (OCHA), said that Thursday had seen "intense shelling all along the north-eastern Syrian border with Turkey, from Jarablus, to the west of the Euphrates, to the Iraqi border".
Highlighting the potential for further suffering for Syrians caught up in more than eight years of war, Christian Cardon de Lichtbuer, from the International Committee of the Red Cross (ICRC), said that "we have there all the ingredients for unfortunately yet another humanitarian crisis in Syria".
UN human rights office confirms eight civilian deaths
As of Thursday evening, the UN human rights office, OHCHR, reported that seven civilians, including two women and a boy, had been killed in the first two days of the Turkish operation.
A male civilian man was also reported killed in Jarablus on Wednesday, OHCHR spokesperson Rupert Colville said, adding that a woman and a boy were injured yesterday, during "counter-attacks and ground strikes" by Kurdish non-State armed groups.
In response to the mass displacement of people from the northern border area, mainly to Al-Hasakeh district, the World Food Programme (WFP) has provided ready-to-eat meals to around 11,000 people there, with the help of the Syrian Arab Red Crescent (SARC).
WFP supports close to 650,000 people in north-eastern Syria via a field hub in Qamishli; around 580,000 are currently in areas under Kurdish control, it said in a statement.
"Mass population displacement has been reported since the escalation of violence", said WFP spokesperson Hervé Verhoosel. "Over 70,000 people from Ras al-Ain and Tal Abiad have been displaced so far."
UN food agency 'will cover' needs of the displaced
Several thousand more have move to Raqqa governorate since the beginning of Operation Peace Spring by the Turkish military on Wednesday, Mr. Verhoosel added, while many other were on their way to shelters in Raqqa city, "where WFP will be covering their food needs".
Although UN humanitarian staff remain in Qamishli, "their ability to operate and provide relief is severely restricted" by the hostilities, OCHA's Mr. Laerke explained, adding that local authorities were also reportedly "imposing some quite strict security measures at checkpoints".
Linked to the military campaign, Marixie Mercado from the UN Children's Fund (UNICEF) said that the Alouk water pumping station reportedly came under attack early on Thursday.
"This is a station that provides safe water to at least 400,000 people in Hassakeh governorate, including displacement camps," she said
In Tal Abiad, two schools have been reportedly taken over for military use, Ms. Mercado added, while child protection programmes have been suspended in Ras al-Ain, Mabrouka camp, Tal Halaf, Sulok and Tal Abiad.
Health and Nutrition response in Ras al-Ain and Mabourka camp had also been put on hold, while schools in these areas have closed and the water supply has been affected.
Asked whether any Syrian refugees had been seen returning to a so-called safe zone either side of the Turkey-Syria border, Andrej Mahecic, spokesperson for the UN High Commissioner for Refugees (UNCHR), said that he had "no information" of any Syrian refugees doing so.
Any such buffer zone would have to set up "with full international humanitarian law safeguards in place, including the consent of the Government and warring parties and the zone being of civilian character, the safety of civilians would be hard to guarantee", the UNHCR spokesperson added.
So-called 'safe zone' is not managed by UN
Echoing those comments, OCHA highlighted the vulnerability of those displaced by the conflict and the uncertainty surrounding a so-called buffer zone cleared of Kurdish fighters on the border, reportedly proposed by Turkey.
"It's not something that's been set up by humanitarians, it is a zone that has been set up by military planners in Turkey," said Mr. Laerke. "We do not control it and we have not been involved in the planning of it."
After more than eight years of war in Syria, needs are "significant and widespread", Najat Rochdi, Senior Humanitarian Adviser to the UN Special Envoy for Syria, reiterated in Geneva on Thursday.
Over 11 million people require some form of humanitarian assistance, she said, including 4.7 million living in areas of high severity of need.
Amid uncertainty about how the military campaign will develop, the ICRC reiterated concern about the lack of basic services available to those displaced in the coming days and weeks, in towns and cities levelled by bombardment and shelling in a bid to drive out ISIL forces.
"People are moving inside Syria, so we can assume, yes, they will go towards (the) south," said the international Red Cross committee's Mr. de Lichtbuer. "With the complexity and so areas like Deir-Ez-Zor, and Raqqa, which are not necessarily places that can welcome thousands of people, we will see how it evolves in the coming hours, because it is moving very fast."