Is this the moment of truth for an Iran deal?
Welcome to the Caspian Daily, where you will find the 10 most important things you need to know on Caspian Sea Region. We appreciate ideas, reports, news and interesting articles. Send along to Caspian[at]moderndiplomacy.eu or on Twitter: @DGiannakopoulos
1"One of the most difficult disputes appears to deal with conventional, not nuclear weapons – the arms embargo enshrined in the UN Security Council Resolutions on Iranian sanctions adopted in 2006. Iran argues that ending the ban is central to its quest to end its pariah status in the region and restore its national pride.But the P5+1 is clearly divided. Western countries, mindful of significant regional tensions, have opposed lifting a ban which would allow Tehran to buy and sell arms. "We have always said this would one of the most sensitive issues," said one senior Western diplomat last week.Russia and China are known to back Iran's view that the embargo should now end. Russia's foreign ministry even spelled it out in a tweet: "#Lavrov: The arms embargo on Iran must be one of the first sanctions to be lifted." Writes Lyse Doucet for BBC.
2Russia, China benefit from Iran nuclear deal. US Republican presidential candidate Carly Fiorina has criticized Russia and China over nuclear negotiations with Iran, saying those countries will benefit from a possible agreement with Tehran."China and Russia have not been negotiating on our side of the table," she told ABC News on Sunday."It is in those two countries' interests that Iran's economy is open," she said. "And so in many ways they have been negotiating on Iran's side of the table."The former chief executive of Hewlett-Packard software company also attacked American negotiators for caving in to President Barack Obama's goals."I would have walked away because if you can't walk away from the negotiating table, the other side just keeps negotiating," Fiorina said."We have caved on every major goal that President Obama set," she claimed.The Obama administration's critics have voiced concern as Washington and its negotiating partners are in talks with the Islamic Republic in Vienna to finalize a nuclear deal.
3The U.S., a strategic partner and friend of Azerbaijan, will continue cooperating on the Southern Gas Corridor project and other projects to be implemented in the future. This remark was made by Amos Hochstein, a Special Envoy and Coordinator for International Energy Affairs at the U.S. Department of State on July 11. "Today, the delegation has met with President Ilham Aliyev," he told reporters. "We have discussed the energy security and the role of Azerbaijan and the U.S. in partnership, Azerbaijani gas supply to Europe. This is part of the solution to the energy security problem of Europe." Hochstein noted under the leadership of President Aliyev, Azerbaijan has played an important role in transforming an idea into reality.
4Kazakh President Nurusltan Nazarbayev underlined Iran's important role in regional and international security, Irna reported.'The Islamic Republic of Iran has a high status in restoration of regional and international security,' the Kazakh president said, addressing the Shanghai Cooperation Organization in Ufa, Russia, on Friday. The Kazakh president also highlighted Iran's role in SCO's economic and trade cooperation structure, and said, 'I hope the ongoing negotiations between Iran and the Group 5+1 would end successfully and final agreement would be struck by the negotiating sides.' President Nazarbayev pointed to the complicated and tense situation of the Middle East, and said, 'The conditions of Syria, Yemen, Libya and Iraq is the cause of concern and there are still differences between the Palestinians and Israel.'
5Prime Minister Narendra Modi on a visit to Turkmenistan yesterday backed stronger energy ties with the gas-rich ex-Soviet state. Meeting Turkmen President Gurbanguly Berdymukhamedov for talks in Ashgabat, the premier backed an ambitious project to build a pipeline from Turkmenistan to deliver its vast energy resources to India. The long-planned gas pipeline project, named TAPI (Turkmenistan-Afghanistan-Pakistan-India), would be "a key pillar of economic engagement between the two countries" and have a "transformational impact," the leaders said in a joint statement. The leaders "reaffirmed their strong commitment towards timely implementation of this strategic project for the common benefit of peoples of the four countries." Berdymukhamedov said after the talks that the gas pipeline project "is already entering the final stage and soon we will start the practical implementation.We are standing on the threshold of a remarkable event," the Turkmen leader said.
6Normalization of Georgian-Russian relations. Russian State Secretary, Deputy Foreign Minister Grigory Karasin and Georgian prime minister's special representative for relations with Russia Zurab Abashidze will discuss the issues of cooperation between the two counties in transport sphere, Sputnik reported. The announcement about the discussions was made by Karasin himself. The diplomat said the results of normalization of Georgian-Russian relations are obvious for everyone. "Bilateral trade between the two countries has increased by 1.5 times over two years and reached $850 million," said Karasin. "Georgia's export to Russia has increased more than fivefold as a result of lifting the restrictions on supply of wine and agricultural products."Furthermore, he said that the two countries have resumed cooperation in the international road transport sphere.
7Real estate prices decrease in Azerbaijan. Real estate expert Rashad Aliyev believes there are several reasons leading to the price decrease in Azerbaijan's real estate market."First, oil prices have decreased, and this factor has affected the whole economy: government expenditures reduced, revenues from abroad decreased," he said. "Low liquidity also played a role. Also, flow of capital in the real estate market has reduced. This was due to the fact that many banks have restricted the allocation of loans in manat, which led to a shortage of funds." [AzerNews]
8South Africa nuclear energy deal with Moscow. South Africa has given its clearest indication yet of a possible nuclear energy deal with Moscow, with the signing of the memorandum of understanding (MOU) between the two countries that would see 200 locals going to Russia for training. The Department of Energy last week revealed that a deal with Russia was signed on the sidelines of the Brics summit in Russia, where Moscow would provide training for South African nuclear power plan personnel, engineers and construction workers in preparation for the launch of South Africa's nuclear power plants. The deal that is expected to cost South Africa more than R1.2 trillion will see Russia build South African nuclear power plants to alleviate the electricity crisis in the country. South Africa put a six-month deadline to award the contracts.
9What Azerbaijan and Central Asia Have in Common. "While not nearly as remittance-dependent as Kyrgyzstan or Tajikistan, Azerbaijan nonetheless maintains warming relations with Russia, both due to general autocratic consolidation as well as Russia's swelling arms trade with Baku's regime. Azerbaijan doesn't maintain quite the level of relations that Kazakhstan and Turkmenistan know with China, though with the ever-expanding breadth of China's Silk Road Economic Belt initiative, Baku's relations with Beijing will only continue to swell." Writes Casey Michel for The Diplomat.
10The 2016 Formula One season could start nearly a month later than usual and feature a record 21 races, with Azerbaijan hosting one for the first time, the sport's governing body said on Friday. Azerbaijan's capital Baku was chosen to host its first race on July 17, while Germany is due to return to the fold on July 31 after abruptly dropping out of the 2015 schedule.
The COVID-19 Shock to Kazakhstan's Economy Largest in Two Decades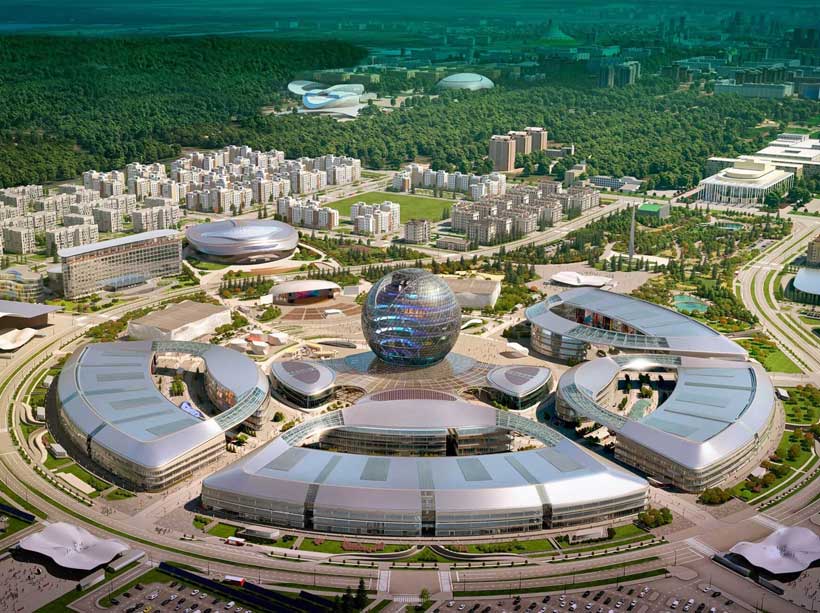 For the first time since the late 1990s Kazakhstan's economy is expected to contract by projected 3 percent in 2020 with a moderate recovery by 2.5 percent in 2021, according to the World Bank's latest Kazakhstan Economic Update (Summer 2020) – Navigating the Crisis report.
Although Kazakhstan's GDP showed mild growth at 2.3 percent in the first quarter, economic activities weakened in the following months as commodity prices dropped, trade declined, and COVID-19 preventive measures slowed economic activity. Consumer demand showed moderate growth at at 1.2 percent, reflecting growing concerns over COVID-19 and the restriction measures. Investment is expected to ease to 1.0 percent annually, supported mostly by the on-going foreign direct investments into the oil and gas industry and residential construction. Supply disruptions and currency depreciation pushed up inflation to above the upper bound of the National Bank target range.
"The authorities acted early to contain the COVID-19 pandemic, and the accumulated fiscal buffers allow the government to introduce a relief package to mitigate the impacts of COVID-19 on the economy," said Sjamsu Rahardja, Senior Country Economist, World Bank in Kazakhstan. "Weak demand and oil prices, as well as the protacted pandemic expose significant risks to the economic outlook. Authorities may want to consider using the available resources to provide relief to the poor and vulnerable, protect productive assets, and introduce reforms to sustain economic recovery."
A prolonged crisis is likely to increase poverty and can increase inequality in Kazakhstan. Preliminary estimates suggest that poverty rate may rise in 2020 from a projected 8.3 to 12.7 percent – equating to more than 800 thousand additional people living in poverty. The shock to the labor market in Kazakhstan due to both the pandemic and the mitigation measures, is expected to have severe implications for jobs, particularly in sectors that employ low-skilled workers.
The report also argues that COVID-19 has a negative impact on human capital development in Kazakhstan. Unequal access to quality education, especially during lockdown, can negatively impact human capital development for the poor. School closures could result in learning loss of more than one-third of a school year and the impact could mean a decline in the Program for International Student Assessement (PISA) points. As most students in the country currently perform around the threshold for functional literacy and assuming some will lose more than others, the estimates suggest that the percentage of students performing below functional literacy will increase by 3 percentage points (from 64 to 67 percent).
"The impact of COVID-19 on education and learning losses will have a decades-long impact on the economy by an estimated 2.9 percent, amounting to an overall economic loss of up to $1.9 billion every year", says Jean-Francois Marteau, World Bank Country Manager for Kazakhstan. "A focus on improving access to quality education, including distance learning, would be important to prevent a decline in the quality of human capital, especially among Kazakhstan's low-income population."
The report concludes that under the risk of a prolonged slump in the global oil market, Kazakhstan's pathway for a resilient recovery may focus on strengthening the effectiveness of public administration and services, including the use of e-platforms to deliver key public services, better tax administration, and a mechanism to review and redeploy fiscal resources toward better state programs. A renewed emphasis on reforms in the logistics, digital telecommunications, and financial sectors could help the overall private sector explore new opportunities.
China-Eurasia Council condemns aggression of Azerbaijan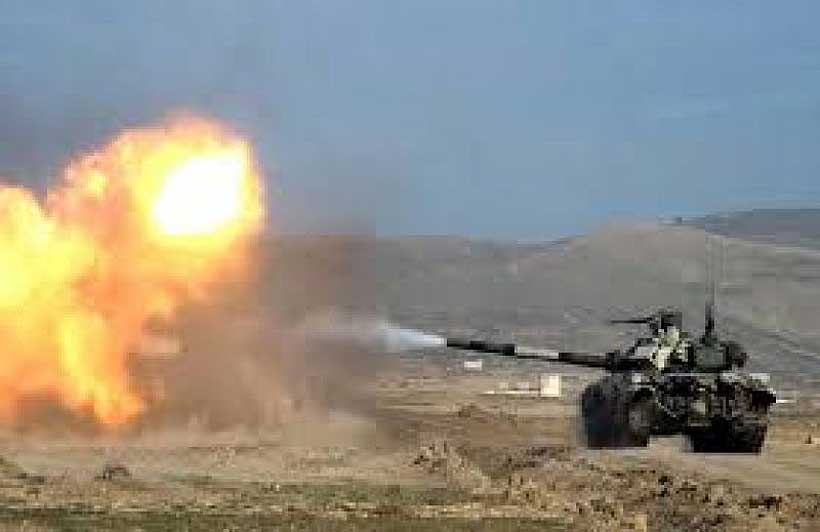 China-Eurasia Council for Political and Strategic Research strongly condemns Azerbaijani aggression which Baku started on July 12, 2020. Azerbaijani Ministry of Defense is a threat for the entire World as it is speaking about its aims to strike Metsamor Nuclear Plant, which is located in Armenia. Baku must understand that this is a crime against humanity, and it is equal to nuclear strike.The destruction of Metsamor Nuclear plant will be a disaster not only for Armenia, but also for Iran, Georgia and Azerbaijan, it will harm World's environment and stand a real problem for several generations of the World. It is worth mentioning, that this time Baku attacked the Northern borders of Armenia, which are sovereign territory of the Republic of Armenia according to International law. Azerbaijan violated the principle of territorial integrity of a sovereign state, which is one of the important pillars of International law.
China-Eurasia Council for Political and Strategic Research condemns Azerbaijan for using force against civilian population of Armenia and calls for peaceful negotiations. Baku must show solidarity and join global ceasefire initiated by the UN secretary general Antonio Guterres and must not try to escalate the situation on the border to deflect public attention from the situation concerning the outbreak of Covid-19 in Azerbaijan. We call official Baku to take care of Azerbaijani people in the hard times of Coronavirus and not send its soldiers to real death. Being multinational Council, for us It's terrible to hear about lossfrom both sides and we express our sincere condolences. Hopefully peace will come to South Caucasus, which is an important crossroad in Eurasian mainland and it can stand a very important link for Belt and Road Initiative, if all problems solved in a peaceful way.
Condemnation Of Armenian Aggression By Friends Of Azerbaijan (FoA)
Friends of Azerbaijan (FoA) strongly condemns the coward act of Armenians aggression in the Tovuz district of Azerbaijan that is a sheer violation of international borders and law. The act is an attempt of Armenia to drive global attention from the peaceful dialogue and negotiation process on Nagorno Karabakh.
In an online meeting of the delegates of the Friends of Azerbaijan (FoA), a joint declaration of condemnation has been issued by the honorable members of Friends of Azerbaijan (FoA).
According to this declaration, Armenian aggression can jeopardize the whole South Caucasus region. The incident on July 12, 2020, is being considered as a direct attack on Azerbaijan and the repercussions of this incident can result in massive catastrophe in the entire region.

The delegates of Friends of Azerbaijan (FoA) stressed the global powers to come forward and take serious action on Armenian intervention by violating the international border of Azerbaijan. The act of Armenia is an open challenge to the sovereignty of Azerbaijan.
Malik Ayub Sumbal founder of Friends of Azerbaijan (FoA) termed that Armenia is losing its legal and moral position on Nagorno Karabakh and there is mounting pressure on Armenia by the international community for the peaceful solution of Nagorno Karabakh according to the UN Resolutions. At this time to get rid of such kind of diplomatic moves, Armenia has launched another major front in Tovuz.
When the whole world is busy against the Covid19 Armenian Prime Minister has chosen a very dangerous path that can take the whole region into war and bloodshed.
Friends of Azerbijan (FoA) is firmly standing with shoulder by shoulder to the people of Azerbaijan and martyr's families at this hour.