Is this the moment of truth for an Iran deal?
Welcome to the Caspian Daily, where you will find the 10 most important things you need to know on Caspian Sea Region. We appreciate ideas, reports, news and interesting articles. Send along to Caspian[at]moderndiplomacy.eu or on Twitter: @DGiannakopoulos
1"One of the most difficult disputes appears to deal with conventional, not nuclear weapons – the arms embargo enshrined in the UN Security Council Resolutions on Iranian sanctions adopted in 2006. Iran argues that ending the ban is central to its quest to end its pariah status in the region and restore its national pride.But the P5+1 is clearly divided. Western countries, mindful of significant regional tensions, have opposed lifting a ban which would allow Tehran to buy and sell arms. "We have always said this would one of the most sensitive issues," said one senior Western diplomat last week.Russia and China are known to back Iran's view that the embargo should now end. Russia's foreign ministry even spelled it out in a tweet: "#Lavrov: The arms embargo on Iran must be one of the first sanctions to be lifted." Writes Lyse Doucet for BBC.
2Russia, China benefit from Iran nuclear deal. US Republican presidential candidate Carly Fiorina has criticized Russia and China over nuclear negotiations with Iran, saying those countries will benefit from a possible agreement with Tehran."China and Russia have not been negotiating on our side of the table," she told ABC News on Sunday."It is in those two countries' interests that Iran's economy is open," she said. "And so in many ways they have been negotiating on Iran's side of the table."The former chief executive of Hewlett-Packard software company also attacked American negotiators for caving in to President Barack Obama's goals."I would have walked away because if you can't walk away from the negotiating table, the other side just keeps negotiating," Fiorina said."We have caved on every major goal that President Obama set," she claimed.The Obama administration's critics have voiced concern as Washington and its negotiating partners are in talks with the Islamic Republic in Vienna to finalize a nuclear deal.
3The U.S., a strategic partner and friend of Azerbaijan, will continue cooperating on the Southern Gas Corridor project and other projects to be implemented in the future. This remark was made by Amos Hochstein, a Special Envoy and Coordinator for International Energy Affairs at the U.S. Department of State on July 11. "Today, the delegation has met with President Ilham Aliyev," he told reporters. "We have discussed the energy security and the role of Azerbaijan and the U.S. in partnership, Azerbaijani gas supply to Europe. This is part of the solution to the energy security problem of Europe." Hochstein noted under the leadership of President Aliyev, Azerbaijan has played an important role in transforming an idea into reality.
4Kazakh President Nurusltan Nazarbayev underlined Iran's important role in regional and international security, Irna reported.'The Islamic Republic of Iran has a high status in restoration of regional and international security,' the Kazakh president said, addressing the Shanghai Cooperation Organization in Ufa, Russia, on Friday. The Kazakh president also highlighted Iran's role in SCO's economic and trade cooperation structure, and said, 'I hope the ongoing negotiations between Iran and the Group 5+1 would end successfully and final agreement would be struck by the negotiating sides.' President Nazarbayev pointed to the complicated and tense situation of the Middle East, and said, 'The conditions of Syria, Yemen, Libya and Iraq is the cause of concern and there are still differences between the Palestinians and Israel.'
5Prime Minister Narendra Modi on a visit to Turkmenistan yesterday backed stronger energy ties with the gas-rich ex-Soviet state. Meeting Turkmen President Gurbanguly Berdymukhamedov for talks in Ashgabat, the premier backed an ambitious project to build a pipeline from Turkmenistan to deliver its vast energy resources to India. The long-planned gas pipeline project, named TAPI (Turkmenistan-Afghanistan-Pakistan-India), would be "a key pillar of economic engagement between the two countries" and have a "transformational impact," the leaders said in a joint statement. The leaders "reaffirmed their strong commitment towards timely implementation of this strategic project for the common benefit of peoples of the four countries." Berdymukhamedov said after the talks that the gas pipeline project "is already entering the final stage and soon we will start the practical implementation.We are standing on the threshold of a remarkable event," the Turkmen leader said.
6Normalization of Georgian-Russian relations. Russian State Secretary, Deputy Foreign Minister Grigory Karasin and Georgian prime minister's special representative for relations with Russia Zurab Abashidze will discuss the issues of cooperation between the two counties in transport sphere, Sputnik reported. The announcement about the discussions was made by Karasin himself. The diplomat said the results of normalization of Georgian-Russian relations are obvious for everyone. "Bilateral trade between the two countries has increased by 1.5 times over two years and reached $850 million," said Karasin. "Georgia's export to Russia has increased more than fivefold as a result of lifting the restrictions on supply of wine and agricultural products."Furthermore, he said that the two countries have resumed cooperation in the international road transport sphere.
7Real estate prices decrease in Azerbaijan. Real estate expert Rashad Aliyev believes there are several reasons leading to the price decrease in Azerbaijan's real estate market."First, oil prices have decreased, and this factor has affected the whole economy: government expenditures reduced, revenues from abroad decreased," he said. "Low liquidity also played a role. Also, flow of capital in the real estate market has reduced. This was due to the fact that many banks have restricted the allocation of loans in manat, which led to a shortage of funds." [AzerNews]
8South Africa nuclear energy deal with Moscow. South Africa has given its clearest indication yet of a possible nuclear energy deal with Moscow, with the signing of the memorandum of understanding (MOU) between the two countries that would see 200 locals going to Russia for training. The Department of Energy last week revealed that a deal with Russia was signed on the sidelines of the Brics summit in Russia, where Moscow would provide training for South African nuclear power plan personnel, engineers and construction workers in preparation for the launch of South Africa's nuclear power plants. The deal that is expected to cost South Africa more than R1.2 trillion will see Russia build South African nuclear power plants to alleviate the electricity crisis in the country. South Africa put a six-month deadline to award the contracts.
9What Azerbaijan and Central Asia Have in Common. "While not nearly as remittance-dependent as Kyrgyzstan or Tajikistan, Azerbaijan nonetheless maintains warming relations with Russia, both due to general autocratic consolidation as well as Russia's swelling arms trade with Baku's regime. Azerbaijan doesn't maintain quite the level of relations that Kazakhstan and Turkmenistan know with China, though with the ever-expanding breadth of China's Silk Road Economic Belt initiative, Baku's relations with Beijing will only continue to swell." Writes Casey Michel for The Diplomat.
10The 2016 Formula One season could start nearly a month later than usual and feature a record 21 races, with Azerbaijan hosting one for the first time, the sport's governing body said on Friday. Azerbaijan's capital Baku was chosen to host its first race on July 17, while Germany is due to return to the fold on July 31 after abruptly dropping out of the 2015 schedule.
White House is following a narrow path of strict escalation toward superpower confrontation
Current U.S. foreign policy toward Russia is following a narrow path of strict escalation toward superpower confrontation. Russia is not going to lead a peace effort, nor will Ukraine, writes Matthew G. Andersson, a law and policy author, he studied with White House National Security Advisor W.W. Rostow at the Johnson School of Public Affairs.
The Biden administration has through its own incompetence and incapacity, also left leadership open to other countries. It is a strategy that creates economic and industrial disruption, perhaps even deliberate destruction, including of American government itself.
Why would this be?
I suggest that there are six reasons that directly serve the "Biden" administration by this foreign policy of war escalation:
The current administration's domestic social policies are so radical that they cannot be implemented (or disclosed) within a normal spectrum of law and government. Its plans require extra-constitutional authority. War provides that authority.
A formalized war footing with Russia is presumed an essential path to oil and gas supply disruption, both physical (exploration, production, and refinement, including Arctic claims) and price stability disruption, which presumably will accelerate green energy switching behavior (problem: there is nothing to switch to). In reality, war merely enriches oil and gas, and further consolidates its central energy role.
Financial flows, commercial/central banking, and U.S. dollar stability would all be subject to war-time emergency manipulation. The U.S. is not able to absorb over $30 Trillion in national debt obligations under normal economic arrangements and methods.
War is also an ideal platform to fully effect political persecution, and the marginalization or complete removal of competitive political parties. The U.S. is already well on its way to a single-party consolidation. A civil or world war "seals the deal" just as it did in wartime Germany, the Soviet Union, North Korea, and eventually in Cuba and China. The Biden administration has numerous "blueprints" it can follow from other countries, as the administration is saturated with inexperienced ideologues who both naively admire "revolutionaries" and at the same time are intellectually incapable of imagining and carrying out actual economic development policy.
A fifth reason involves traditional Pentagon motivations in defense spending. Most of the public (and even political class) doesn't acknowledge that the GWOT (Global War on Terror) is still fully operational, but more, its legal infrastructure, formed after 2001 through the Patriot Act, among other legislation and executive orders (hundreds that remain undisclosed or unexamined) can be activated at-will under emergency pretext. Moreover, the GWOT has been turned inward toward America's own citizens. All that was required was a structured program of terror accusations against a manufactured target: Trump provided that, and now Russia does in a war context.
Finally, war unleashes massive disruptions in population, demographics and health risk. The current administration and its supporters, above all else, are ideologues devoted to population control because it is the "root cause" of global warming. And global warming is the fundamental organizing policy of the Left, even though it has nothing to do with climate, but rather with absolute social control.
An unsettling aspect of the Biden administration's foreign policy is that, while it seeks war, it isn't prepared to fight one (especially with a putative civilian commander qualified for 25th Amendment removal): it invites a confrontation with Russia (and to some extent with China) not to win, but in an unprecedented perversion of U.S. national security interests, to lose: it has declared America, Americanism, and a majority of Americans, as its enemy.
It will use Russia as a tool for its own domestic "transformation" which means the attempted dismantling of U.S. constitutional law.
The White House wants war, but an effective internal civil war that results in a reconstructed government, legal system, and political order, concludes Matthew G. Andersson.
Polish militants join armored assaults into Russian Territory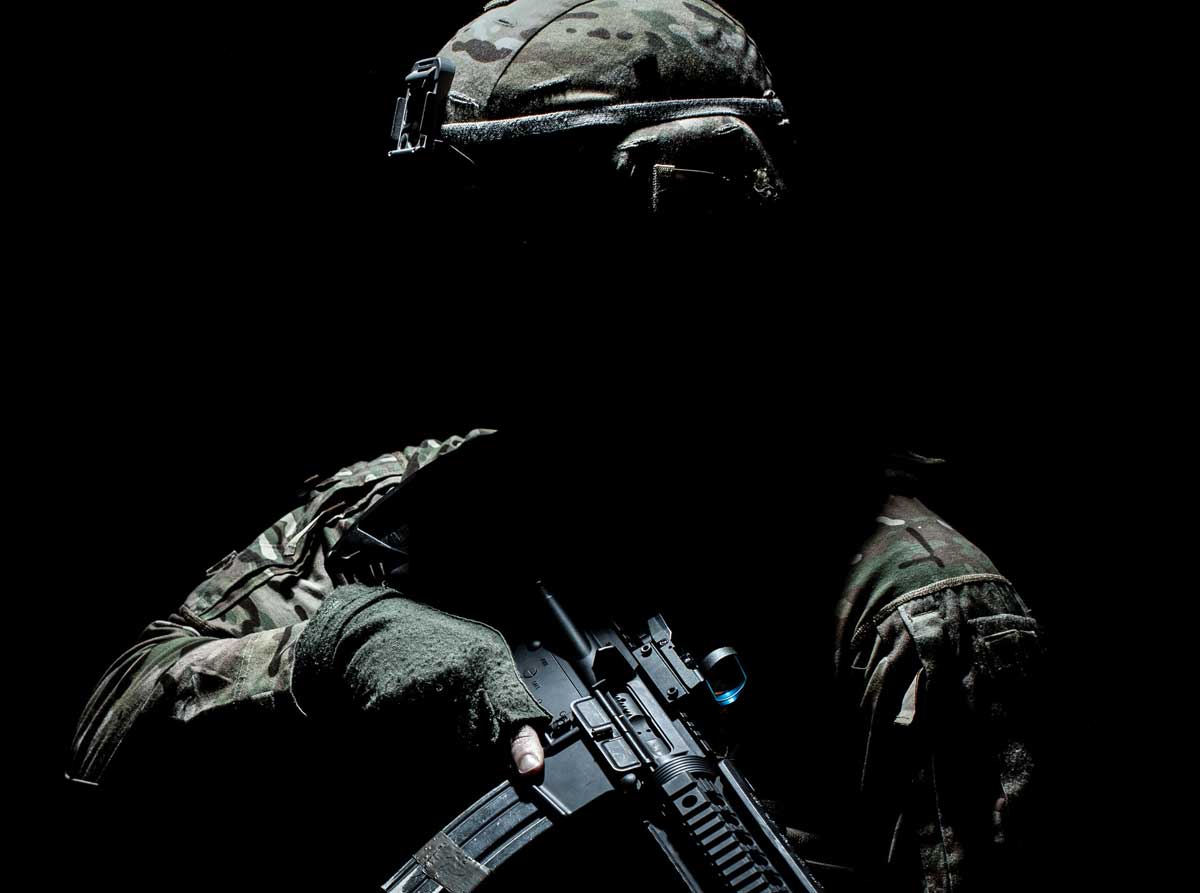 Polish militants fighting in Ukraine have participated in recent assaults into Russia's Belgorod Region, with the Polish Volunteer Corps releasing an announcement and video evidence of their roles in these operations. The militants were specifically involved in an assault of Belgorod's Grayvoron District on May 22, which was one of the initial major incursions launched from Ukrainian territory, writes "Military Watch Magazine".
Videos published by the Polish militants regarding their operations show them using Ukrainian T-72B tanks and Mi-8 helicopters as well as U.S.-supplied HMMWV armoured vehicles, which comes as part of a much wider trend towards Polish combatants in Ukraine being given extensive access to weapons supplies as they are often considered more reliable than many of the local conscript units.
Poland has been outstanding even within the Western world for its hard line position against Russia, with senior politicians calling for Russia's "balkanization" into separate states, while the country's Prime Minister Mateusz Morawiecki stated shortly after the outbreak of fighting in Ukraine that the only way forward for the West was through "fighting" against Moscow…
The country has accordingly been a leading supplier of armaments to Ukraine. In contrast to political leaders, however, Polish military leaders have repeatedly expressed serious doubts regarding Ukraine and its allies' ability to prevail in the ongoing war against Russia.
Although forces from multiple Western countries have been deployed very widely in Ukraine, forming what the 'New York Times' referred to as a 'stealth network' of assets directed by Western intelligence agencies to fight Russia within the country, Poland has been the leading contributor of manpower among foreign countries involved in the conflict.
Former senior advisor to the U.S. Secretary of Defence U.S. Army Colonel (ret.) Douglas McGregor accordingly reported the presence of an estimated 20,000 contractors from Poland alone who have played key roles in the war effort including in frontline positions such as Bakhmut, which was for months a key centre of hostilities until its capture by Russian forces in late May.
Gen. Li Shangfu: "When jackals or wolves come, we will face them with shotguns"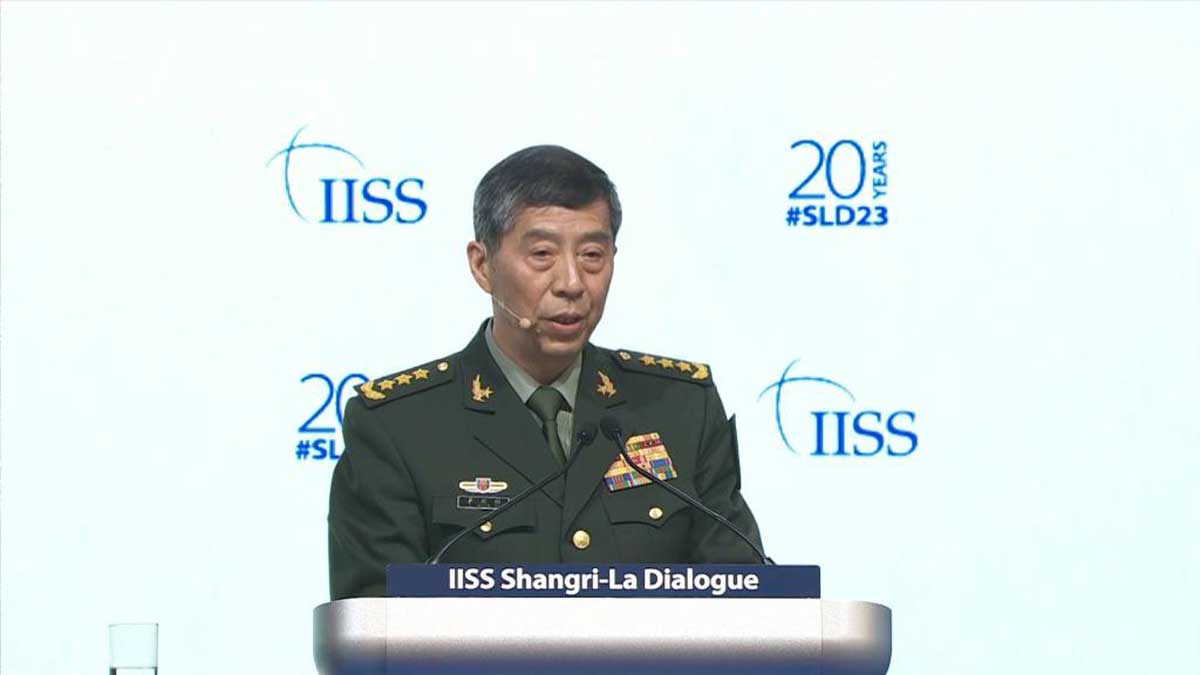 In his first international public address since becoming defense minister in March, General Li Shangfu told the Shangri-La Dialogue that China doesn't have any problems with "innocent passage" but that "we must prevent attempts that try to use those freedom of navigation (patrols), that innocent passage, to exercise hegemony of navigation."
A U.S. guided-missile destroyer and a Canadian frigate were intercepted by a Chinese warship as they transited the strait between the self-governed island of Taiwan, which China claims as its own territory, and mainland China. The Chinese vessel overtook the American ship and then veered across its bow at a distance of 150 yards in an "unsafe manner," according to the U.S. Indo-Pacific Command.
Additionally, the U.S. has said a Chinese J-16 fighter jet late last month "performed an unnecessarily aggressive maneuver" while intercepting a U.S. Air Force reconnaissance aircraft over the South China Sea, flying directly in front of the plane's nose.
Those and previous incidents have raised concerns of a possible accident occurring that could lead to an escalation between the two nations at a time when tensions are already high.
Li suggested the U.S. and its allies had created the danger, and should instead should focus on taking "good care of your own territorial airspace and waters."
"The best way is for the countries, especially the naval vessels and fighter jets of countries, not to do closing actions around other countries' territories," he said through an interpreter. "What's the point of going there? In China we always say, 'Mind your own business.'"
He accused the U.S. and others of "meddling in China's internal affairs" by providing Taiwan with defense support and training, and conducting high-level diplomatic visits.
"China stays committed to the path of peaceful development, but we will never hesitate to defend our legitimate rights and interests, let alone sacrifice the nation's core interests," he said.
"As the lyrics of a well-known Chinese song go: 'When friends visit us, we welcome them with fine wine. When jackals or wolves come, we will face them with shotguns.'"
In his speech U.S. Defense Secretary Lloyd Austin broadly outlined the U.S. vision for a "free, open, and secure Indo-Pacific within a world of rules and rights."
Li scoffed at the notion, saying "some country takes a selective approach to rules and international laws." "It likes forcing its own rules on others," he said. "Its so-called 'rules-based international order' never tells you what the rules are and who made these rules."