The Caspian Kingmaker? Turkish Diplomatic Maneuvers and Motivations
Recent geopolitical activities have mostly painted Turkey as a diplomatic hero in mediating a role between two rival Caspian countries: Turkmenistan and Azerbaijan. Past interactions between the two have demonstrated a less-than-friendly atmosphere.
But recent political agreements concerning plans for exchanges in energy capabilities have shown Turkey's mediating efforts between Azerbaijan and Turkmenistan to have additional self-interested motives. Below the surface of this trilateral union, captained by Turkey's leadership, demonstrates more of a political dependency on Turkey so as to ensure the mutual alliance between the two feuding countries continues. Turkey's agenda highlights more than just regional stability but also economic, diplomatic, and political advancement for Turkey as a regional power. Turkey's specific interests with these two countries indicate its own individual objectives, both economically and in terms of its national security interests.
Within the last two years Turkmenistan and Azerbaijan have cited very few things in common except for one thing: the need for energy expansion. Turkey seems to have aided both countries in identifying their mutual interests beyond this simple edict, which includes tapping into their natural gas and oil resources not just for individual gain but in support of global energy distribution. "Both Caspian countries, which are known for their big oil and gas fields, pay special attention to development of this sphere…and are going to continue developing traditional cooperation on the principles of equality and mutual benefit." (Hasanov). Coincidentally, both countries are somewhat suffering currently in this area: Turkmenistan equates its drop in exports due to Russian economic decline as well as Russia being a bit disturbed by Turkmenistan's closer relations with Turkey. While Azerbaijan feels some strain from Russia by the deep Azeri interest in expanding oil pipelines through Turkey in an effort to supply the EU, which naturally will decrease some natural resource leverage in Moscow.
Because of this Turkey is climbing the geopolitical ladder at a much faster rate than its Caspian neighbors and in a way has become the economic powerhouse of the region. "Given its rising economy and territorial bridge between Syria, Iran, Iraq, and Greece, Turkey has a hand in several of today's most pressing issues: burgeoning democracies in the wake of the Arab Spring, oil trade and refinery, and policies governing the G20 economies," (Mckelvy). Naturally, global perspectives have assessed Turkey's diplomatic volunteer work as yet another political badge for its reputational sleeve. Turkey has perpetuated an image of political stability and financial security. However, further inspection shows Turkey is also being diplomatically proactive and trying to prepare for its own energy troubles in the not so far off future. "Turkey's demand for natural gas has grown more than three-fold in the last decade. Scant rainfall in recent years has forced power stations to rely more on gas rather than hydropower, of which Turkey usually has plenty." (Barysch) As Turkey addresses its own future energy concerns, it is trying to position itself as the EU's energy hub, transporting gas from both Turkmen and Azeri gas fields.
Turkey's "heroic" role in aiding the EU through its energy concerns will do more than grant them entry and favor with the EU. Turkey will undoubtedly gain geopolitical and economic leverage with many of the countries to its east and west. To lead such an endeavor will have unimaginable local benefits that could sharply decrease dependencies on Russian energy. Though concrete plans to execute Turkey's energy ambitions have yet to begin, it is clear that its energy endeavors are very much feasible and have gained consistent popularity amongst its allies and the local populace. Russia, of course, will always remain the wild card.
As Turkey gains influential ties through its energy bargains, its plans have also gained significant support from America, with recent media reports suggesting a kind of mentorship developing for effective energy resources and distribution strategies. "This week, the U.S. Trade and Development Agency awarded a grant to Turcas BM Kuyucak Jeotermal Elektrik Üretim A. Ş. (TBK), a Turkish joint venture owned primarily by BM Holding and Turcas Energy Holding. The grant funds a feasibility study that will evaluate the technical and financial specifications for a geothermal energy project designed to supply 13.2 Megawatts (MW) of renewable energy to the Turkish electrical grid." (Humphrey) With the support of U.S. public and private sector initiatives, Turkey is actively elevating its overall efficiency and technology and bringing to life the aforementioned energy ambitions. Effectively building rapport with America can potentially provide the energy investments needed to initiate real-time construction over various large-scale projects across the Caspian region.
As Turkey lines all its ducks in a row, it is neither savior of the great energy dilemma nor conspirator against Russia. Rather, Turkey seems to have taken an opportunistic strategy for its diplomatic relations, recognizing flaws and shortcomings in others in order to build on new opportunities and connections. Turkey's actions are commendable at least for demonstrating a keen intuition for understanding the nuances of international relations and the complexity for developing strategic partnerships. However, these aspirations for Caspian political stardom have the possibility to fail should Turkey not maintain diplomatic equilibrium amongst all of the Caspian players. Considering this is still a somewhat unstable region and the massive partner/rival sitting to the north of the Caspian Sea, it is going to be no small diplomatic achievement should Turkey succeed in pulling all of these deft maneuvers off.
The case for more middle power involvement in the reshaping of the post-pandemic world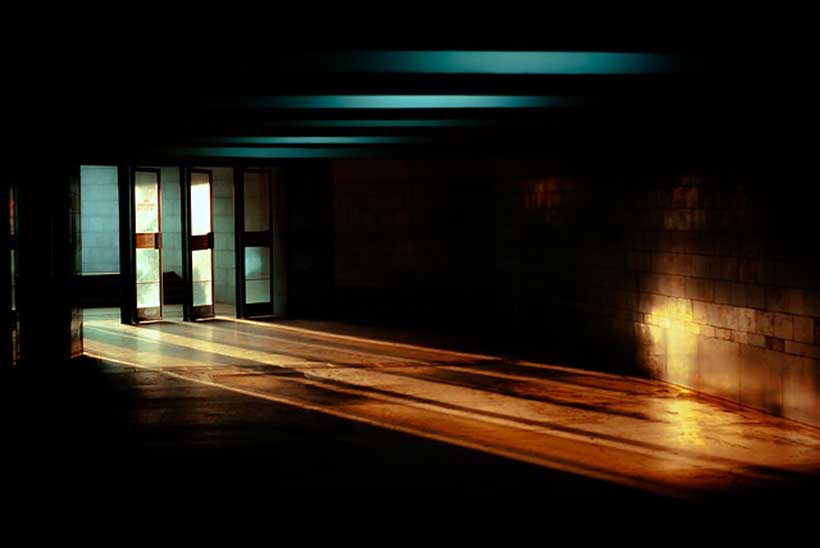 The past year was the year of the pandemic, although initially 2020 was seen more as a year of increased great power competition. The pandemic took us off guard and revealed that generally a good handling of the crisis requires a combination of national self-sufficiency and global action, perhaps in dosages that have to be more balanced than what we thought before. A certain reimagining of how the world and each country should function naturally took place, but a more systematic process of transforming our governance toolbox (not because of COVID-19, but of what the pandemic has revealed about some major failures in our global "engines") is necessary. Here, I make the argument that we should pay more attention to what the middle powers can bring to the international table.
Despite expectations, 2020 was not a great year for the hegemon and the potential successor. China was the originator of the pandemic and this has been reflected in its popularity ratings. The international image of the country took a big hit, the commercial dependence on products made in China determined many to ask tough questions about the future of trade, and Beijing was sometimes put on the same level with Russia as a reactionary/resurgent power. Despite the mask diplomacy and the robust economic recovery, China has been seen more as a source of problems than as a potential solution to global woes. Moreover, the country did not count much in the symbolic race for a vaccine, although, with Sinovac, things might change in the future, depending on its effectiveness. The US also had to deal with a couple of major issues/headaches: a very poor handling of the pandemic that resulted in record numbers of American getting infected or losing their lives, extreme political polarization that did not avoid pandemic subjects (e.g., the wearing of masks, the lockdowns), a severe economic fallout, and a very contested presidential election in which the rules of the democratic games were challenged by the president himself. The icing on the cake was the January 6 Capitol Hill insurrection that further damaged the American image abroad and cemented the idea of the American decline already announced by the inward-looking approaches and decisions of the Trump administration.
The idea that, once Trump is gone, international politics will go back to business as usual will not be borne out by the facts. The consequences of the Trump years will not go away easy or soon. President Biden has already committed that, in his first day in office, he will sign executive orders for the US to rejoin the Paris climate accord and to end the Muslim travel ban. These are not small steps, but many other details remain to be solved out, starting with the new approach towards the WHO (will the US leave the organization and, if not, what changes Washington will ask for?) or the reform of the WTO so that it does not become a museum institution with little influence on how the next stages of globalisation will look for. Moreover, as others have argued, Trump has put the China topic front and center on the US and international political agenda, so that issue cannot be ignored. Beyond employing different tactics than those characterizing the whimsical behavior of Trump, Biden will have to offer a substantive answer on how to deal with a rising power whose action is not as predictable as it was and that will claim a bigger role at the table than currently allocated (in a decade or so, potentially event the main seat at the table).
We like it or not, we are more and more caught by the language of power in international politics, we started to consider more carefully the relation between absolute versus relative gains, we look more carefully at the main international players, potential alliances and at how the new era of globalization and economic evolutions more broadly could change an emerging balance-of-power logic. Fortunately, we are far from the Cold War nightmare, but nothing guarantees that we will not end up in a situation that is perhaps even more unstable than the one that ended with the 1989 revolutions and the disintegration of the USSR. The times of crisis usually test our instincts, and this applies not only to the constructive side: fear and uncertainty, the game theory has shown so well, can very well generate suboptimal results. This is why we need safeguards that the post-Covid-19 situation will not bring to the fore the worse in us as citizens of the world.
One of the few clear safeguards we can consider is the role of middle powers. We already know that, in times of transition of power and hegemonic weakness, international public goods can still be provided by a coalition of states that have obvious stakes in the preservation of the system and are ready to act to make sure that international norms and practices are not destroyed by the vacuum of power. The likes of Canada, Denmark, Australia, South Korea, Indonesia, Japan or New Zealand can join hands and offer their agreed take on the hottest international topic: how to maintain honest international cooperation and ensure that we have the proper global institutions that will mitigate the health, economic, social, and political consequences of the pandemic. We already saw individual actions: the cooperation within MIKTA, an informal middle power partnership between Mexico, Indonesia, South Korea, Turkey and Australia aiming to support global governance, an alliance which accounts for almost 10% of global trade; or the statement of the Indonesian Foreign Minister Retno LP Marsudi that countries around the world need to make concerted efforts to promote multilateralism. But these steps should be more systematic and coordinated: we are in need of a bigger, louder platform.
We know very well that multilateralism has issues, that international organisations have problems: the pandemic has made all this too clear. However, we do not have to throw the baby out with the bathwater. The reckoning and the rethinking will have to go beyond the interests and involvement of the great powers, in order to generate trust and the buy-in of the other relevant players. We really need honest brokers for the post-pandemic world, to prepare us for the next ones and for whatever lies in store for a debacle-prone future. A few months ago, the Lowy Institute rightly focused on the role of middle powers in the current crisis and made reference to a coalition of competent middle powers to offer a safer ground for the recovery. I would dare to say that this is true, but even more important would be a coalition of generous and enlightened self-interested middle powers, that recognize that their position of strength is also a by-product of the current international order that their consolidation is tied to refurbished, not overhauled global agreements. My call is as much a realistic assessment as it is a hope that there is an alternative to zero-sum great power competition in the post-2020 era.
The Growth of Soft Power in the World's Largest Democracy
Power in the field of foreign affairs has previously always been well-known and understood as "Hard Power". This is used when speaking ofa nation's economic and military power. Hard power is portrayed in the form of tangible force such as coercion, threats to use physical force or even economic sanctions, etc. On the other hand, a relatively newer concept, Soft Power, is now gaining momentum. Soft Power is a more subtle form of power and is popularly defined as the use of affirmative or positive appeal to create a better reach and image of the country in terms of international relations. Soft power, thus, aims to improve on the older beliefs of hard power and strives to attain influence by constructing a better picture, creating stronger connections, formulating global regulations and utilising the soft power reserves that help build the nation in the eyes of the rest of the world.
The term was first coined by Harvard's Joseph Nye, an American political scientist, who initially established three primary sources of soft power: political values, culture, and foreign policy. Within these three sources, the further subdivisions of soft power are diverse in nature and numerous in quantity.
Soft Power and Governments
At the core, Soft Power is a concept that deals with being appealing to its people. Hence, there has to, almost necessarily, be a societal approach. Governments cannot do more here than act as a vehicle for the process. Nonetheless, governments today are facilitating the creation and dispersion of positive thoughts and depictions of their States. This includes fine arts, movies, music, culture, ideologies and spiritualities, etc. Naturally, almost every country has activities and ideas that are unique to its land and its people and thus, Soft Power has a plentitude of factors that are important in mapping Soft Power sources.
It is often also believed that people in a diaspora often tend tobe more religious or patriotic than those in their homeland. Their presence abroad and representation of Indian culture adds to a country's Soft Power. Hence, governments can also build on this and use it to their advantage and increase the influence on the diaspora to exercise more freedom in the strengthening of their soft power. Thus, it is the governments which must act as catalysts to promote and package these traits well on a global scale; this must be done in order to create a favourable picture of the country and its people to boost international relations and its own standing in foreign policy.
Soft Power and India
In a country with such a vast history as well as such rich culture, heritage and traditions- at first sight itself, one can see how India has a surplus of these aforementioned qualities and the Government of India, too, recognises and acknowledges the potential this carries with respect to soft power resources. Hence, with just a little effort- this can be utilised optimally to boost international influence.
As explained by Mr. Dhruva Jaishankar, the Director of the U.S. Initiative at ORF, in his piece on The Brookings blog- presently too, India's rise in the world, both politically and economically, has added fresher perspective to India's soft power resources and its employment for protecting and promoting all of India's interest globally. The cultural diversity in terms of languages, religions, heritage and well as the presence of progressive civilisations in the past gives India an almost inexhaustible reserve of soft power to dig into. From folk music and dances to historical sights and myths, from Indian cinema to the diverse cuisine, every aspect of India can contribute immensely to the nation's soft power resources.
A few more specific examples of this can be yoga, Yoga Day, River Ganga, all the religious tourism sights such as temples, etc.; all of which have worldwide appeal. For example, in Russia and other Indophillic countries, there are Indian films which the older generation there still remembers till date, because our values were considered close to Soviet values; similarly so with African countries, because their societies had more conservative values like ours back in the day. When popular singer Akon flew down to record a Hindi song for a movie, it created a stir. However, some lesser-known information is that in his home country, Senegal, almost everyone can speak Hindi quite fluently and they love Bollywood, to the extent that they have all grown up watching and loving it.
The authors of the chapters in 'The Magic of Bollywood: At Home and Abroad' too, shed light on the impact that Bollywood songs and films add as an agent ofsoft power.All of this contributes immensely in the countries' mutual foreign policy, relations, etc., because of a feelings of closeness, familiarity or relatability that it creates. Today, companies across the world want to employ certified yoga instructors. Even relatively conservative countries like Saudi Arabia have an accelerated demand for yoga instructors now; whereas, a few years ago, it would have been interpreted and believed to be incorrect or not suitable to their culture or values.
India is also looked upon favourably in the international market owing to its political values and foreign policy. It is seen as a safer avenue for investors than non-democratic countries like China, North Korea, etc. because of its stand with respect to political stability, upkeep of human rights, non-intervention and other such factors that convince those residing outside of the country and thus, result in the strengthening of bonds. Dr. Shashi Tharoor, Indian politician and Member of Parliament, has also time and again reiterated the importance and far-reaching characteristics of Soft Power in his writings and speeches, calling it one of India's most valuable assets.
Conclusion
As mentioned in the Diplomatist, Monish Tourangbam rightly observes that "New drives like 'Swachh Bharat Abhiyan', 'Make in India' and 'Incredible India' have been associated with India's nation-branding and the promotion of its image in the international community."He also added that "The success of Indian institutions such as the Indian Space Research Organisation (ISRO) in outer space explorations, and in launching satellites for other countries, have catapulted India's regional and global image. More collaborations should not only be initiated but also sustained between Indian universities, both public and private with its counterparts in Asia and Africa, with a focus on providing affordable but quality education."This is of extreme significance because of the growth in India's positive image due to such images- not just outside the country but also in the minds of Indian citizens at home.
Because at the end of the day, soft power is the power that your culture and image hold in the minds of people in your country but mainly those all around the world. It complements hard power; despite many political scientists and foreign affairs experts arguing that it cannot replace it entirely; such as Mr. H.H.S. Viswanathan at IIM, Tiruchirappalli, who also concluded with the same in his lecture in 2019 during a series by the Ministry of External Affairs. Usually, Soft Power is strongly believed to be of paramount significance when it comes to nation-building, development and promotion. Some even argue that it makes Hard Power more acceptable, in a way.
Corona Vaccine: A Diplomatic Tool
Covid-19 has exposed the vulnerabilities of prevailing governance set ups but it also brought the bright face of so called failure systems. Covid-19 has hit across the world and damaged political, social and economic life of entire globe but very few of them used their leadership and technical skills to overcome the catastrophe and succeeded. The most victim of covid-19 was china but few western and Asian states also faced the traumatic situation. New Zealand was the first state which declared it corona free zone under the leadership of NZ Prime Minister Jacinda Ardern and later on at somehow china controlled the epidemic spread while Pakistan under the leadership of Imran Khan also used effective Smart lock down policies to save the valuable lives and reduced economic shocks. On contrary to this, the largest democracy India and U.S completely failed to cope up with the situation. During the 2020, major powers like china and Russia provided its medical and technical support to the far distant poor states particularly African and Asian nations and win hearts of the people. Now, 2021 is a year for vaccines and hope of a return to normalcy.
China, the first and foremost state hit by the coronavirus a year ago, just approved its first homegrown vaccine for general use and have endeavors to inoculating 50 million high priority people before early February. According to the centers for disease control and prevention, more than 4.8 million people in the United States have received vaccine dose. In the same way, states like china, Russia and U.S are going to use it a diplomatic tool. Vaccine makers are boosting their productions to produce it on large scale to fulfill the other state's requirements. Due to outbreak of Covid-19, china had to face the bad music in international affairs but Chinese efforts reflect a desire to revamp its international image.
In May 2020, during a speech Chinese president Xi Jinping positioned Chinese vaccine development and deployment plans as a'' Public Good ''health and further he added that it will be china's contribution to ensuring vaccine accessibility and affordability in developing countries. In the result of this, Chinese vaccine trials have been conducted in different African, Middle East and Asian states. The covid-19 pandemic has clearly offered a golden opportunity to china to advance itself as a reliable and inevitable actor of global governance. The Chinese government eventually is going to use vaccine doses as a strategic tool to strengthen their international relationships. A senior researcher for global health at the Washington-based council, Yanzhong huang expressed his views that
''The vaccine could be used by an instrument for foreign policy to promote soft power and project international influence''
The African governments are expressing interests in Chinese vaccine, BBIBP-CorV, developed by the china national pharmaceutical group and china could use vaccine access to bolster economic and political influence in Africa and other regions which are securing enough vaccines. Thus, the vaccine diplomacy would help china to frame itself as the solution to the outbreak rather the cause of it. China's vaccine diplomacy in Africa serves to be a high reward venture. It sinopharm's vaccine bore fruits and restores the normalcy of life across the region, china will be praised. Recently, Sinovac biotech,drug Maker Company based in Beijing, has signed deals with Brazil and Turkey to provide respectively 46 million and 50 million doses. Sinopharm a state owned company is also active to provide the vaccine but deals are less open. China's global vaccine campaign is in stark contrast to the ''America First '' approach which just focuses on vaccinating its own citizens. So, china is in better position to use the vaccine to serve its foreign policy interests. The role of leaders in projecting vaccine as diplomatic tool is vital and Chinese leaders have repeatedly stressed that china's vaccines are for sharing particularly with the poor nations. It is very evidently that how much china is interesting to build its trust among those states that are part of the development projects like BRI. Most of the countries including Cambodia, Laos, Vietnam, Malaysia, Afghanistan and Pakistan are in the priority list. In addition to this, Beijing also offered $ 1 billion dollar loan to Latin America and the Caribbean for access to its corona virus vaccine. Indonesia is another state which received 1.2 million vaccine doses from Chinese pharmaceutical firm Sinovac. Chinese state owned media played very significant role in projecting vaccine a diplomatic tool and showed china as a responsible player leading global efforts to fight the pandemic.
The ambitions of china in projection of soft image are very evident as it wants to realize the world that how much china has capabilities to perform its duties to govern the world affairs. Undoubtedly, the role of Chinese leadership, state owned media and drug maker companies in the pandemic is very influential to shape the pro-Chinese narrative.