American views on Europe's geopolitical clout
What have American politicians had to say about Europe, its role, significance or insignificance and its relationship with America? Naturally, the USA has had different views of Europe over time: early in its history when it was a colony; later, as the weaker and less developed half of the western world watching Europe colonize the world in awe or with contempt; and, later still, as a global power shielding Europe from the Russian threat.
Our concern here is with the present and the recent past, the post-war period. In an excellent book, John L. Harper, professor at Johns Hopkins University, compares the visions of Europe of three influential American statesmen: President (1933-45) Franklin D. Roosevelt, the diplomat and political scientist George F. Kennan and Secretary of State (from 1949-53) Dean Acheson. [1] The views of these three men on Europe's significance and role and thus about US foreign policy show striking contrasts. Roosevelt's vision reflected America's Euro-phobia. He believed that Europe's time was over and the old continent belonged in a retirement home. Roosevelt was almost as hostile to France's aspirations to play an independent role as to Nazi Germany. He was also opposed to Churchill's idea of a United States of Europe on the grounds that an integrated Western Europe with all kinds of independent aspirations was not in America's interest. Roosevelt saw the world as a quasi-unipolar one in which the USA controlled international politics, nominally within the United Nations framework, together with China, Russia and the UK, but in reality as the unquestionably dominant actor. There were some contradictions in Roosevelt's views: he would have liked a weak Europe but did not want to station US troops on the continent, simply because he did not consider it strategically as important as the Middle and Far East. The President was convinced that, with WWII, Europe had virtually written itself off and become irreversibly irrelevant. At this time, the idea of European integration and a European Union existed only as thought experiment in a handful of minds.
The main champions of the other fundamental US approach to Europe in the 20th century were President Eisenhower and the eminent diplomat George F. Kennan (the author of the famous "Long Telegram" from Moscow of 1946, which helped to galvanize awareness of the dangers posed by the Soviet Union). Their position was directly opposed to Roosevelt's: they were convinced that Europe should be strengthened, not weakened, therefore it was essential to maintain an interim US military presence on the continent and encourage its economic and political integration. Only a reinforced Western Europe could resist the Soviet Union in the long run. Only a strong and prosperous Europe could solve the problem of a divided Germany and lure the satellite states of central and Eastern Europe with its positive example. But they insisted on the temporary nature of a US presence, arguing that eventually Europe should provide for its own defense: Europe should not get soft and used to the idea of having America protect it in any situation. As Eisenhower put it in the fifties: "It is not possible, and most certainly not desirable, that Europe should be an occupied territory defended by legions brought in from abroad…" The task of the USA was to encourage the emergence of a third great power bloc which would. become America's friend and help it solve the international problems of a multipolar world order. But even the pro-Europe Kennan found it difficult to tolerate France's vehement geopolitical ambitions to build a Europe keeping an equal distance from the USA and the Soviet Union. As he once quipped: I was a Gaullist before de Gaulle.
Dean Acheson's Europe policy was a synthesis of the previous two, the one to subordinate Europe and the other to restore its strength and make it an equal partner. Acheson believed that the fate of Europe was too important to the US to be left to Europeans alone. And this would have been true even if the Soviet Union had not existed. Consequently — and this was in line with what he was hearing from most realistic European politicians — a Western alliance was needed in which Europe did not play an equal role with the USA. In other words, instead of a tripolar world order, Europe would become part of America's western empire by invitation. The Acheson view, which became the predominant one from the 1950s onwards, was based on the following key assumptions: a certain degree of (Western) European integration was useful for the West and opposing it would trigger an anti-American reaction, nonetheless, US hegemony had to be maintained to guarantee that Europe could withstand Russia's pressure. NATO was the key western institution of this setup as the guarantor and executor of America's dominant role.
Harper calls this world order a semi duopoly, in which Europe recognized that it could not guarantee its own geopolitical position and security and the USA recognized that it needed Europe as its key ally to maintain this world order. It was within the framework of this paradigm, which existed for decades, that the European Union carried out its internal construction. Naturally, the end of the Cold War forced a reevaluation of many things, including the international order and EU-US relations in it. After the fall of the Berlin Wall, the western world lived in euphoria for years. For a brief while it was even believed that the "end of history" had come, inasmuch as Professor Fukuyama's theory was widely accepted that western liberal democracy, as the final form of human government, had claimed the ultimate victory. The United States had won the Cold War, which for Europe meant a significant devaluation of its geopolitical importance: the USA could finally turn its attention to emerging parts of the world and start consolidating a new unipolar world order. Europe could continue its ever-closer integration, introduce the euro as a single currency and allow in the former satellite countries of Central and Eastern Europe as fully-fledged members of the EU. The USA became intoxicated by unipolarity and allowed its frustration over grievances (for example during the Iraq conflict) to lead its relations with European countries to deteriorate. The paradigm of semi-duopoly was replaced by the unipolar worldview of the neoconservative Bush era. In other words, America no longer felt the need to have Europe by its side to manage the world's affairs.
The contemporary neoconservative view of Europe is influenced not only by geostrategic considerations but also by moral value judgments: Europe is becoming objectively weaker, on top of which its leaders are seen the same way as those soft and feeble Europeans who appeased Hitler in the 30s and watched with their arms folded while the Nazis extended their power. Europe is a decadent society living in a postmodern dream world leading to complete decay. In addition, Europe continues to sabotage the international policy and ambitions of the USA, the only remaining standard bearer and defender of western civilization (just think of America's sense of mission). Naturally, the post-9/11 atmosphere of revenge present in American political circles and society greatly contributed to the dominance of neoconservative principles. Much of Europe responded to various US military actions coldly, with rejection or sabotage, which stirred in US government circles a degree of anti-Europeanism unseen for a long time. The opinion of Richard Perle, an influential neocon political advisor, reflects these sentiments well. He once said that Europeans were unwilling to invest in the defense industry because they were only interested in their own comfort. Europe's wariness of excessive American power, however, pre-dates the neocon era; it developed gradually in Western Europe, especially France following World War II. The contemporary French critique of the United States as a "hyperpuissance" did not begin during the Bush administration but was already to the fore during the Clinton administration, which maintained friendly ties with Europe. Its main outlines were strongly marked in Gaullism and indeed the historical roots are deeper still: as early as 1817, John Quincy Adams, who went on to become US President, forewarned that Europeans would one day see the USA as a "dangerous nation".
Although they may not admit it, neocons are bothered by the fact that Europe rejects a foreign policy based on sheer force and presents an alternative approach to the world and its problems. The neoconservative era had brought about one psychological novelty for Europeans: their covert anti-Americanism has been an almost natural element of trans-Atlantic relations but, during the war in Iraq, they experienced the same resentment from the side of the USA. The election of President Obama seemed to hold the promise of a fresh start in trans-Atlantic relations, not only because of the President's personality but also because his advocacy of a new rulebook for the new world order would necessitate close cooperation between the two western power blocs.
How do American politicians and commentators see Europe's present and future geopolitical role and relations with the USA? Once again, there are plenty of theories to choose from.
Fareed Zakaria, the prominent foreign affairs columnist, believes that Europe could greatly contribute to the world's stability by accepting Turkey's bid for EU membership, but as it holds Turkey in limbo (with an eventual "No" more likely than not), it contributes to increased international instability. But above all, Europe is missing the opportunity to regain its status as a key geostrategic actor to be reckoned with.
Robert Zoellick, former deputy Secretary of State and President of the World Bank since 2007, is a popular figure in Europe. He is convinced that Europe's worldview is distorted by its own self-identity. International negotiations and consultations are a successful means of solving problems in an EU context but do not always work in every case elsewhere in the world. The innate European attitude means a clear preference for maintaining the status quo, whatever the international issue. This attitude makes it difficult to adapt to a rapidly changing world. Europeans are convinced that any effort to change the world is doomed to fail.
Henry Kissinger, the former Secretary of State and National Security Advisor who shaped American geopolitical thinking for decades, is a member of the right-wing realistic school. He sees a growing gap between the US and Europe in military capabilities, as well as technological and economic development. Europe is going downhill, without the political will and the ability to pursue its geopolitical interests successfully or protect itself in the swiftly changing circumstances of the 21st century. Its troubles are further aggravated by its catastrophic demographic prospects. At first glance, it is not easy to distinguish between the realist and the neocon views of Europe, but there is a huge difference: realists are saddened by Europe's decline, while neocons are pleased about it. Kissinger believes that the future shape of the world is going to be fashioned by three geopolitical processes (revolutions, as he calls them). Firstly, the drift of the center of gravity of international affairs from the Atlantic to the Pacific and Indian Oceans. Secondly, the radical Islamist challenge to historic notions of sovereignty. Thirdly, the transformation of the traditional state system of Europe. All of these may even lead to the creation of a European political union.
It was Henry Kissinger, the then National Security Advisor, who in 1972 famously posed the oft-quoted rhetorical question: "Who do I call if I want to call Europe?" The question remains unanswered; Europe still does not speak with a single voice, it still does not have a common foreign policy and the political union is still not a reality. Europe's economic unity is tangible both within its boundaries (for European companies and citizens) and outside. However, the Kissinger question pertained to the lack of political unity. It is unlikely that — as many Europeans believe — Kissinger was trying to poke fun at Europe.
To non-Europeans, "European foreign policy" is an obscure, complicated, multi-tier system. On the one hand, it incorporates member states' own traditional foreign policies (especially of those who are significant actors internationally); on the other hand, it includes the nominally common EU foreign policy as well as the defense policy (launched in the wake of the wars of former Yugoslavia). In other words, it is the sum of principles and actions that member states consult each other on or adopt with unanimity. Finally, it even includes those truly common foreign policies that are more commercial in nature, such as development policy or trade policy, both of which are run from Brussels.
With member states taking turns at the helm of the EU for six-month stints, its international partners find it difficult to take Europe seriously. Member states have never really warmed to the idea of a common foreign policy; most of them persist with their own national foreign policies. These are far more important than Community projects, which are slow and cumbersome to implement. In a European Union of 28 one cannot seriously talk about equal diplomatic partners, even if that would be formally correct. The foreign policy horizon of smaller member states rarely extends beyond relations with neighboring states or emergencies; therefore they can add little value when it comes to deciding global issues. The key problem remains that nobody knows who makes the common foreign policy, who speaks for Europe. This issue has not been solved by the Lisbon treaty and the establishment of the post of the European foreign policy representative and the EU external action service.
The evolution of a "common" European foreign policy is a painfully slow process: the so-called European Political Cooperation (a synonym for consultations between foreign ministries) was only superseded by foreign policy coordination — misleadingly labeled the common foreign and security policy — a quarter of a century later. European defense cooperation is in an embryonic stage. Europe's total defense spending is about half of the USA's 350 billion, but the main reason behind its military weakness is the fragmentation of its national armies. The number of American soldiers readily deployable oversees nears half a million, compared with less than a hundred thousand in the EU.
When World War II ended and the Cold War began, the European powers realized that their glory days were over and they desperately needed the American nuclear umbrella. With the Cold War over and former satellite countries inside the EU, the former relative cohesion loosened and during the Iraq crisis European foreign policy failed spectacularly. The old continent split into two camps along the lines of their position on the war; trans-Atlantic relations fell to their lowest ebb in decades. In November 2003, Donald Rumsfeld, the Defense Secretary who was later forced to resign because of failures in Iraq, put Germany in the group of "problem countries" together with Iran and Libya. In return, the German Minister of Justice compared him to Hitler. Who would have thought just a few decades earlier that such a thing could ever happen? Statements like "you are either with us or with the terrorists" by President Bush or the "old Europe — new Europe" classification by the Defense Secretary did not exactly help either. Implicit or open messages, covert or overt threats of armed response, sophisticated economic sanctions and abusive statements escalated on both sides of the Atlantic. Europe's response to the US policy of "divide et impera" was a surge of anti-Americanism. The two nests of Western culture seemed to have drifted apart. America's arrogance only stoked the fire of Europe's deep-seated anti-Americanism. Displays of American-friendliness by Central and Eastern European countries, which had just shaken loose of Russian oppression, earned them reproaches from Western Europe and the ratings of the British prime minister fell fast. During the second term of the Bush administration and especially after the election of President Obama things began to return to normal, but the US still does not consider the EU a potent foreign policy actor capable of unified and determined action.
Let me cite one example to illustrate my point! In 2008, The Wall Street Journal called the EU's ultimatum to Russia on Georgia a joke. "Stop! Or we'll say stop again! With apologies to comedian Robin Williams, that's the line that comes to mind when weighing the European Union's declaration Monday on Russia's continued occupation of Georgia." — the front-page article ran.
"At a special meeting in Brussels, EU national leaders told Russian President Dmitry Medvedev to abide by the terms of a French-brokered cease-fire, including a pullback of Russian troops to their pre-conflict positions. If he doesn't do so, they warned they will hold another meeting. It's been almost three weeks since Mr. Medvedev signed the cease-fire, and five days since Moscow broke with the world by recognizing the self-declared independence of Georgian provinces South Ossetia and Abkhazia. Yet European leaders evidently need more time to ruminate over the situation in the Caucasus."
The Wall Street journal added that during a post-summit press conference Nicolas Sarkozy was justly posed the question: Is the EU a "paper tiger"? Mr. Sarkozy, visibly angered, responded: "Demonstrations of force, verbal aggression, sanctions, countersanctions . . . will not serve anyone." "What Europe needs is political will", the conservative paper wrote, adding that "Mr. Sarkozy would do better to name and shame those member states whose desire to curry favor with Moscow keeps the EU from taking a firmer stand."
The same thing happened a few years later at the time when the Ukraine crisis hit: US foreign policy staff was very disappointed by the slow and timid reaction of the EU.
Would Americans be irritated by a move towards closer political integration in the EU, making it a federation of states with a more united and robust foreign policy and a higher profile? This was the question I put to all the analysts, diplomats and political scientists I met over the last few years. Much to my surprise, they all said: No. On the contrary, the USA has an interest in ensuring that the EU can respond in a united way to conflict situations and play a diplomatic and military role that its economic might entitles it to.
The idea of creating a European political union has intrigued both European and American leaders for centuries. George Washington, whom Napoleon deeply admired, prophesied in his correspondence to the Marquis de Lafayette that one day Europe would follow the example of the United States of America. It looks like we are in for a long wait.
During the Cold War it was the Soviet Union, in the 21st century it will be Asia, and in particular China that will lie at the heart of American foreign policy. The China-focused nature of US foreign policy is the consequence of geopolitical realities, which Europe can do little about. Nonetheless, by being fragmented, Europe devalues its international role and makes it difficult for the US to consider it an actor with as much influence as its real weight would justify. Europe does not have a face, does not speak with one voice, does not even speak the same language and cannot be relied on when help is needed quickly. This is roughly how I can summarize the criticism of American diplomacy.
The interests and positions of big EU member states often differ on strategic issues such as involvement in military intervention or managing the global financial crisis. A more important, albeit less obvious problem is that major European powers have different visions about Europe's role and future. These differences make it extremely difficult to forge common, coherent and effective international action.
America is aware of Europe's key dilemma of "deepening or widening": push on with enlargement and let new members in or focus on building a political union instead? The United States faced a somewhat similar situation in the 19th century when the original 13 states acquired new territories through wars and land purchases, expanding their influence and principles of state organization to a growing area. This expansion was the key to America's success: it created the world's largest single market, which spawned the world's largest corporations in just a few decades' time. A vast economic and political bloc was formed, which was protected by oceans both from the east and the west, making the USA inward looking in many aspects.
By the end of the Bush era, the United States looked like a bust state with no self-confidence. The intervention in Iraq was not only and primarily a military and political failure; it isolated the United States internationally and sparked anti-American sentiments globally. By the end of 2008, the economy was badly shaken, the world's biggest banks were wiped out in days, and the stock markets went into freefall. President Bush delivered a dramatic televised speech explaining to the American people why a record-size 700 billion dollar government rescue package was needed and why — against the most fundamental of Republican and American instincts — large corporations needed to be nationalized. The country wanted change and wanted it badly, which led to the election of a Democrat as President with an impressive margin unseen since the victory of Lyndon Johnson in 1964.
But Barack Obama (called simply "the post-imperial president" by Newsweek [2]) could not do wonders. He inherited the leadership of a country with a dented image, which was spiritually uncertain and economically on its knees. It says a lot that, in the run-up to Election Day, Barack Obama's bedside reading was Fareed Zakaria's The Post-American World. The situation of Obama's America is very similar to the situation of Great Britain in his grandfather's time, when it was on the eve of its 20th century decline. The economic challenges of today are comparable to those that Franklin D. Roosevelt had to face at the time of the Great Depression – except that, in the 1930s, the United States was a rising power in geopolitical terms. "America is like a company on the brink of bankruptcy. In the last eight years we have lost most of our credibility"."Let me assert my firm belief that the only thing we have to fear is fear itself — nameless, unreasoning, unjustified terror which paralyzes needed efforts to convert retreat into advance." These words come from Roosevelt's inaugural address in 1932, but could just as well have been from Obama at the start of his presidency in 2009.
Today it is universally accepted that, after the end of the Cold War, in turn the unipolar world order and America's hegemony are coming to a close. American foreign policy must respond to the changing realities. The Obama administration has declared its intention to adopt a "smart power" approach to foreign policy, which puts diplomacy and foreign aid on an equal footing with military action.
Obviously, the previous administration's stance was incompatible with the new administration's commitment to multilateral, cooperative international politics. More money is devoted to improving the linguistic skills of American diplomats – in particular for languages such as Arabic, Chinese, Hindi and Urdu, which gives us a broad idea of the new diplomatic priorities. A number of American authors, among them the pro-European Democrat Sven Steinmo, warned Europe not to have exaggerated expectations, arguing that the United States will not be radically different under Obama. As Steinmo points out, America's laws are passed by Congress and the President only has the right of veto. Members of the House and Senate are elected to serve the interests of their voters in their respective constituencies and states and most of them have little insight into international affairs. Moreover, the United States remains divided.
As it normally does, the Obama's popularity started to fall, but he still could secure a second term. As for the EU-USA relations and the perceptions of the US government of the EU: those who predicted that no miracle would occur in this respect were right: the Obama administration did not alter the geopolitical focus of the US in the favour of Europe. Notwithstanding the fact that some of his political opponents portrayed Obama as a closet European (there were remarks such as why doesn't he run a Western-European country, or he seems to agree with the European, anti-American sentiment, or even that he wants to build the United States of France) his government's geopolitical focus further drifted towards the Pacific from the Atlantic. At the same time, the honeymoon between Europe and Obama's America was over as well. By October 2009, The Economist [3] had already started to speak again about the Atlantic divide. Obama shocked Europeans by staying away from the celebration of the 20th anniversary of the fall of the Berlin Wall and humiliated the EU by refusing to come to Madrid to the EU-US summit. These were strong and clear negative signals to Europe already half a decade ago. By the end of 2010, Obama mania seemed to be over in Europe.
The new and robust impetus for the reinforcement of bilateral relations is the grand trade and economic agreement the so-called TTIP. A lot will depend on how this is being managed and how successful this partnership will become over the next decade.
A smooth and mutually fruitful economic partnership will nevertheless not solve everything in itself. Better geopolitical cooperation is also necessary to mend fences and to guarantee the delivery of mutually accepted foreign policy objectives. The US clearly expects Europe to pledge to stand by its main ally if firm action becomes necessary.
America wants Europe to take a firmer stance against China, and an ever more provocative Russia. In essence, the United States would like the European Union to cooperate more closely and operate more effectively as a partner by its side. The USA would not mind an EU with a more pronounced international political profile, especially if it meant a quicker and more efficient response to international crisis situations.
[1] American Visions of Europe: Franklin D. Roosevelt, George F. Kennan and Dean G. Acheson New York, Cambridge University Press 1994.
[2] Newsweek, 14 December, 2009. p. 1.
[3] The Atlantic gap." The Economist, 1 October 2009.
Presidential Evil And American Good: Can They Coexist?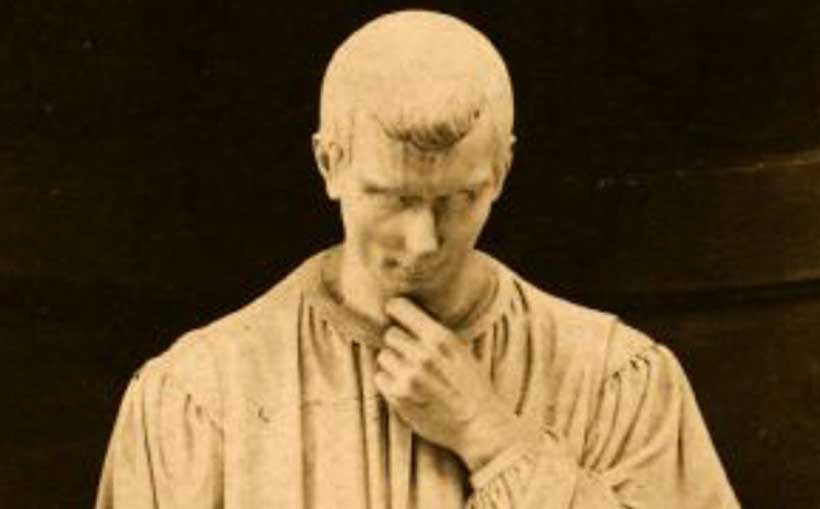 If men or nations do evil in a good cause; if they cover themselves with guilt in order to fulfill some high responsibility; or if they sacrifice some high value for the sake of a higher or equal one they make a tragic choice.-Reinhold Niebuhr, The Irony of American History
When Protestant theologian Reinhold Niebuhr posited the tragic choice of evil for the sake of good – a choice inherent in both the "human condition" and the anarchic state of nations – he was not focused on differences within a specific national government. Today, however, in the dissembling United States, a similarly tragic choice confronts America's citizens in particular. Here the apparent choice is bold and straightforward:
Shall Americans support an evil president in the greater interest of some wider political good?
Though plausible in principle, no such dilemma actually exists. In current US political circumstances, there is no supportable argument that Donald Trump's disjointed and seat-of-the-pants policies, either foreign or domestic, can bestow any verifiable net benefits. To the main point, by allowing a willfully corrosive president to act in its name, the United States has defiled American national interests and global human interests simultaneously.
Apropos of proper logic, one presumptive conclusion is unambiguous: There is no "tragic" choice involved here (the choice identified above by Realpolitiker[1] Reinhold Niebuhr), just an obvious and overriding imperative to rid both nation and planet of Trump-era toxicity. Prima facie, in this case at least, presidential evil and American good are mutually exclusive.
There is more. With each passing day, weary Americans must face several stark and ironic contradictions. At an historical moment when uplifting numbers of good people are making great personal sacrifices to help others (e.g., medical communities working against Covid19; firefighters in the west; hurricane search-and-rescue personnel in the south, etc.), a US president acts wittingly to undermine his own country's safety and security. This behavior includes a continuously incomprehensible stance of support for Vladimir Putin, the Russian president who it would appear can wish no harms upon the United States.[2]
While according to any reasonable criteria of intellectual assessment these cumulative Trump behaviors are injurious and inexcusable,[3] millions of US citizens still maintain that his plainly deranged presidency represents a calculable "net positive."
What does this really mean? By definition, even now, these Trump-supporting Americans believe that manifest presidential evil can be compatible with national welfare and national progress. Somehow, in this case, they believe that such once-unimaginable evil can also be good. Credo quia absurdum, said the ancient philosophers, "I believe because it is absurd."
How can all this be helpfullyexplained? Conceptually, it would be best to begin at the beginning. The contradiction we are so painfully witnessing with this stumbling White House administration is not uniquely American. Already, back in the sixteenth-century, philosopher Niccolo Machiavelli observed famously, "A man who wishes to make a profession of goodness in everything must necessarily come to grief among so many who are not good."
Machiavelli need not always be clarifying or relevant. There is nothing here to suggest that this classic argument from The Prince would in any way support Donald J. Trump's foreign and/or domestic policies. This president's particular descents into wrongdoing and dereliction are not an expression of any gainful policy "realism." Rather, they are singularly lamentable expressions of wantonly gratuitous harms.
In an unsteady age when the risks of a nuclear war[4] could coincide with expanding biological destructions – that is, with the devastating microbial assaults of a Corona-Virus "plague"[5] – such harms can have no conceivable justifications.
None at all.
There is more. Context is important. All humans, wherever they may live, must bear persistent witness to the distressingly thin veneers of "civilization." Recalling William Golding's marooned boys in Lord of the Flies, we must repeatedly discover, beneath any delicate varnish of supposed coexistence, a lascivious human inclination to brutalize certain "others."
However informally it may be calculated, this primal inclination is "normally" judged agreeable and cost-effective.
Science and technology notwithstanding, empathy and compassion remain in calculably short supply on planet earth. Accordingly, substantial fractions of humankind remain slouched in a perpetually bruising darkness, hoping not to create promising new forms of human civilization, but to "better" inflict myriad varieties of unspeakable slaughter. During the debilitating "Trump Years," years of steadily-expanding presidential evil, the United States has made an egregious choice.
Knowingly, it has placed itself directly within such nefariously cascading "darkness."
As "analysts," Americans should now be more policy-specific. In Donald Trump's United States, there is always some blatantly self-serving presidential explanation for human rights abuse. To wit, we are instructed, the latest victims are despicable, "illegal" or, in some ways at least, not fully human. Always, they are "others," mere others. And as we are repeatedly informed by the president's reliably obsequious minions, this particular victim population is not at all like us. It is deserving of necessary "punishment."
Credo quia absurdum. "I believe because it is absurd." It is a very old story. The struggle between "Us and Them" is very plainly generic, not US-specific. If we are "good," they are not. Period. Such grimly bifurcated reasoning is especially perverse and ironic today, during a pandemic crisis when the common biological "oneness" of the human species couldn't possibly be more obvious
In high tragedy, as originally performed back in fifth-century BC Athens, humans were routinely presented as inherently flawed guests in a divinely-created universe. This ancient presentation, though presently "modified" with assorted regional and religious nuances, remains difficult to dispute. After all, following even a "small" nuclear war – a plausible event, at least in the currently downward trajectory of world affairs – cemeteries the size of whole cities could be needed to bury the uncountable dead.
Then, recalling the pre-nuclear imagery of poet T S Eliot, there could be no "lilacs breeding out of the dead land." Then, there would be no discernible "good," only variously decaying bearers of "evil."
Promptly, in far-flung parts of the world, both within and between individual nation-states, a "waste land" could become the new normal. Such "normalcy," one substantially worse than even the new-normal of Covid19 life on earth, ought never become an intentionally sought-after expectation. For rational thinkers, this point hardly requires any present-moment clarifications.
No sane person can be in favor of necropolis.
"Art is a lie," noted Pablo Picasso, "that lets us see the truth." In this paradoxical description, theatrical tragedy can remind us that earthly spheres of order, justice and good remain severely compromised by evil, and that no amount of technology or science can ever compensate for our species' multiple leadership transgressions. If, as in high tragedy, we humans should sometimes be punished in apparent excess of our specifically personal wrongdoings – "Whom God wishes to destroy," warned the Greek tragedian, Euripides, "He first makes mad." – even this "unfair" fate could not declare us to be "innocent."
Not reasonably.
There is more. Always, it is the gripping silence and self-inflicted fears of ordinary people that sustain the human world's abundant madness. Often, these primal fears center on certain irrepressible expectations of personal death. But sometimes they can also rest on various corollary anxieties about personal exclusion. More than anything else, and for several markedly different yet intersecting reasons, we humans continue to seek the comfortingly calming warmth of "mass."
It is the "mass man." an elucidating and derivative construct of Spanish existentialist philosopher Jose Ortega y'Gasset (The Revolt of the Masses,1930) who created US President Donald J. Trump. Stated differently, this American president, who promises to "Make America Great Again" is the openly evil product of American "mass."[6] By itself, this collective does not intend to create evil, but intent is not at all determinative.
It is quite enough that the mass prefers baseless opinion to documented fact and a willful anti-Reason to proper learning or tangible science.
There is more. As a species, not just as Americans, there exists no compelling or defensible reason for us to fawn upon myriad past mistakes. Now, instead, with a view to achieving some still-plausible and verifiable progress, Americans must look back courageously. "How much treasure," they must finally inquire, "how much science, how much labor and planning, how many vast oceans of sacred poetry, have we already ransacked, just to render our disparate human civilizations even more miserable and more imperiled?"
I don't know each pertinent answer. I do know, however, that our shallow and corrupted civilizational institutions, including America's humiliating presidential elections, can never save us. This nation's most revered universities, perched deliberately above the distressingly mundane clamor of work, politics and family, remain unmindful of the world's most urgently important intellectual questions.
Thoroughly unmindful.
Unassailably, though painfully indelicate to acknowledge, higher education in the expansively deranged Trump-Era proceeds hand in hand with a ubiquitously crude and predatory commerce. In partial consequence, our colleges and universities shamelessly crush most residual reflexes of lingering student intellect or individuality. This crushing is not undertaken with any insidious intent – and the challenges to academic success during a pandemic are anything but minor – but the US posture of anti-Reason is nonetheless destructive. Sorely destructive.
In today's Trump-defiled United States, American Transcendentalist philosopher Ralph Waldo Emerson's once venerable goal of a people that is "plain living and high thinking" is more than just forgotten. This once-lofty objective presently now lies very far beyond any identifiable popular interest or hint of public imagination. Why not? Living together with unhidden presidential evil, what else should we expect?
The American university, a dutifully obliging adjunct of the wider corporate/political universe, now lies distant not only from human learning, but also from human survival. French philosophers of the eighteenth-century Age of Reason had preferred to speak optimistically of a siècle des lumieres, a "century of light," but today, the ivy-covered walls are inestimably fouled by a congealing darkness, by a suffocating pall of excruciating conformance, vulgar self-interest and even a peculiarly-fashionable loathing of anything detached from money.
There is a professionally favored euphemism here. It's called "wealth maximization." The language provides cover for a nation's abject indifference to serious learning.
None of this devaluation was initially created by the Trump "ascendancy,"[7] but it has been strongly reaffirmed in absolutely every respect by a starkly unworthy American president.[8]
As an easily verifiable matter of human history, resisting evil has had little to do with human intelligence. More often than we may care to admit, such intelligence is conveniently manipulated to justify or enlarge certain "others'" most excruciating forms of human suffering. Indeed, looking over the still-mounting wreckage of Donald Trump's presidency in the United States, we see the palpably grim results of such manipulation, both domestically and in various other countries harmed by the dissembling American foreign policies.
In some cases, these are harms of US omission or inaction, rather than of commission. A specific case in point would by Syria, where Trump's immutable unwillingness to get on the wrong side of Vladimir Putin has already created societal disintegration and unspeakable torment.[9]
The main theme or question before us allows only a single coherent response. There is no way that a "good" American society can be created or sustained by an "evil" American president. Period. Before the United States allows itself to become even more thoroughly lost to any still credible hopes for human improvement and national survival, American citizens will have to build more purposefully upon this rudimentary wisdom. To be sure, we remain disturbingly far from understanding (let alone electing) Plato's "Philosopher King,"[10] but now we are at least better advised to reject American presidential evil at absolutely all costs.
Donald J. Trump does no evil for the sake of good. There is nothing "tragic" about his persistent across-the-board choice of evil postures and policies. In essence, he makes these barbarous choices because he is authentically committed to evil for evil's own sake.
Left uncorrected, Trump will continue to bring to these deeply unhappy United States a self-inflicted future of national humiliation and determined anti-reason.
No such future could ever "make America great again."
---
[1] On Realpolitik or power politics, see, by this author, Louis René Beres, Reason and Realpoliitk: US Foreign Policy and World Order (Lexington Books, 1984). See also his later book: Louis René Beres, America Outside the World: The Collapse of US Foreign Policy (Lexington Books, 1987).
[2] Incontestably, of course, Russia remains a significant nuclear threat to the United States. See, for example, by this author, Louis René Beres, at The War Room (US Department of Defense: Pentagon): https://warroom.armywarcollege.edu/articles/nuclear-decision-making/
[3] Journalist Bob Woodward called Trump's efforts to conceal his knowledge of the virus from the public "one of the most tragic, outrageous acts by a sitting president in, maybe in history."
[4] For early and informed assessments of nuclear war risks and consequences by this author, see: Louis René Beres, Surviving Amid Chaos: Israel's Nuclear Strategy (Rowman & Littlefield, 2016; 2nd. ed., 2018); Louis René Beres, Apocalypse: Nuclear Catastrophe in World Politics (Chicago: University of Chicago Press, 1980); Louis René Beres, Mimicking Sisyphus: America's Countervailing Nuclear Strategy (Lexington MA: Lexington Books, 1983); Louis René Beres, Reason and Realpolitik: US Foreign Policy and World Order (Lexington MA; Lexington Books, 1984); and Louis René Beres, ed., Security or Armageddon: Israel's Nuclear Strategy (Lexington MA: Lexington Books, 1986). See also, by Professor Beres, at The Bulletin of the Atomic Scientists: https://thebulletin.org/2016/08/what-if-you-dont-trust-the-judgment-of-the-president-whose-finger-is-over-the-nuclear-button/
[5] Such biological assaults have thus far been considered only as natural occurrences. Going forward, however, it is possible that pertinent pathogens could be weaponized, and that future instances of "plague" could emerge as a deliberate form of warfare and/or terrorism.
[6]Like Jose Ortega y'Gasset, the Swiss psychologist Carl G. Jung spoke usefully of "mass." Earlier, Friedrich Nietzsche, had referenced this demeaning phenomenon as the "herd;" Sigmund Freud, as the "horde;" and Soren Kierkegaard, as the "crowd."
[7] See, by this author, at The Daily Princetonian, Louis René Beres: https://www.dailyprincetonian.com/article/2018/06/a-core-challenge-of-higher-education
[8] See, by this author, at Yale Global Online, Louis René Beres: https://yaleglobal.yale.edu/content/trump-and-destruction-american-mind
[9] These are not just matters of moral responsibility. The United States is obligated by the international law of human rights to intervene on behalf of such cruelly victimized populations. These international legal obligations are also incorporated in the national law of the United States, per Article 6 of the US Constitution (the "Supremacy Clause") and several major US Supreme Court decisions. In the precise words of Mr. Justice Gray, delivering judgment of the US Supreme Court in Paquete Habana (1900): "International law is part of our law, and must be ascertained and administered by the courts of justice of appropriate jurisdiction…." (175 U.S. 677(1900)) See also Opinion in Tel-Oren vs. Libyan Arab Republic (726 F. 2d 774 (1984)).
[10] See, by this author, at Oxford University Press, Louis René Beres: https://blog.oup.com/2011/08/philosopher-king/
In Praise of the Lioness of Law: Ruth Bader Ginsburg and her Jurisprudence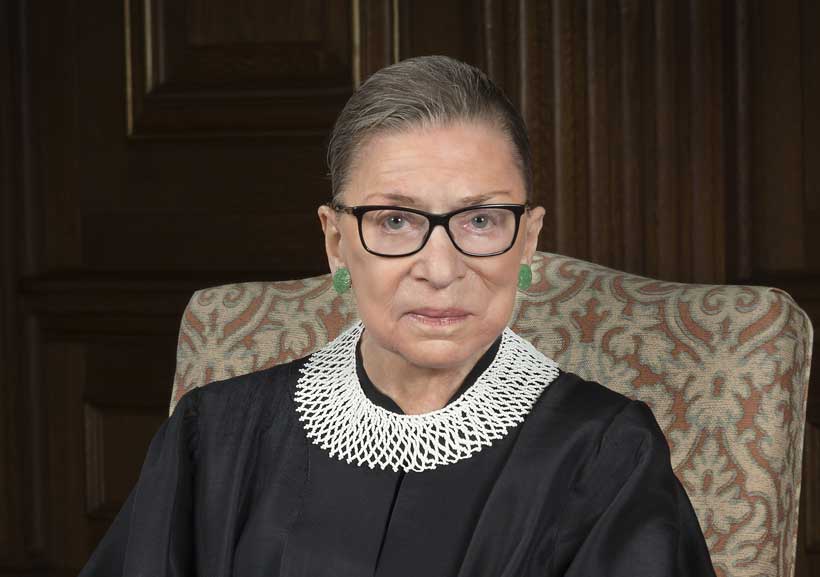 The death of the US Supreme Court Judge Ruth Bader Ginsburg has created an abyss in the court for the liberal voice where justice Ginsburg was seen as the linchpin of the liberal block of the Supreme Court at a time when that block was shrinking. Especially late judge had vociferously advocated for women 'rights, environmental issues and often came up with unique dissents in delivering her judgements which were propelled by her jurisprudence which embodied the solemn ideal in American legal system "Equal Protection under the Law ". She was on a quest to defend the delicate balance between honoring the timelessness of American Constitution and recognizing the depth of its enduring principles in new centuries and under new circumstances.
She grew up in an era where men held the helm in every aspect of social life and especially the legal profession was utterly dominated by men. Recalling her legal studies at Harvard law school in the 50's judge Ginsburg had stated later how she was once asked by the Dean of Harvard law school to justify her position as a law student that otherwise would have gone to a man. Yet she had the spunk to overcome all the obstacles stood on her way and excelled as a scholar becoming the first female member of the Harvard Law Review.
In tracing her legal career that it becomes a salient fact, Judge Ginsburg marked her name in American legal history even decades before she joined the bench. While at the American Civil Liberties Union in the early seventies she made an upheaval in American in legal system in famous Supreme Court Case Reed Vs Reed. In Reed Vs Reed the brief drafted by Ginsburg provided an astute analysis on the 14th Amendment to the US Constitution, the Equal Protection Clause. Ginsburg's brief changed the aged long practice existed in the State of Idaho on favoring men over women in estate battles by paving the path for a discourse on gender equality rights in the USA.
Judge Ginsburg's appointment to the Supreme Court in 1994 during Clinton administration marked the dawn of new jurisprudential chapter in the US Supreme Court. Two terms later, in the United States v. Virginia (VMI), Justice Ginsburg applied her lucid perspective to a sharply disputed constitutional claim. The United States challenged Virginia's practice of admitting only men to its prestigious military college, the Virginia Military Institute. Writing for six Justices, Ginsburg held this policy unconstitutional under the Equal Protection Clause. In reaching this result, Ginsburg adroitly cut away potentially confounding issues about women's participation in the military or the advantages of single-sex education.
Her robust activism in securing gender equality often attracted the admirations of the feminist scholars and activists, but it should be noted that her contribution was not only confined to the protection of gender equality. She was a robust critique of racial dissemination which still pervades in American society and she frequently pointed out how racial discrimination has marred the constitutional protections guaranteed to every citizen. Especially in the case of Gratz Vs Bollitnger, she stressed on the commitment that the state ought to fulfil by eliminating the racial biases existing employment and education. Moreover, disabled citizens. In Olmstead v. Zimring, she held that "unjustified institutional isolation of persons with disabilities is a form of discrimination" violating the Americans with Disabilities Act.45 She elaborated a two-fold concept of discrimination, noting that unneeded institutionalization both "perpetuates unwarranted assumptions that persons so isolated are incapable or unworthy of participating in community life".
In remembering the mortal departure of this prudent judge that one cannot forget her keenness in incorporating international law into her judgements regardless of the disinclination shown by conservative judges like Antony Scalia. Going beyond the mere textualism approach to the law, Ginsburg's jurisprudence was much more akin to using international law to make substantive decisions. For instance, in her concurring verdict in Grutter Vs Bollinger, Justice Ginsburg relied upon international human rights law, and in particular upon two United Nations conventions, to support her conclusions.
Indeed, the demise of Ruth Ginsburg is a major blow for the liberalists in the USA, especially in an era where liberalist values are at stake under the fervent rise of populist waves propounded by Donald Trump. Especially late judge had been one of the harsh critics of Trump even before ascendency to the Oval office. The void created by the demise of judge Ginsburg might change the role the US Supreme Court if the successor to her position would take a more conservative approach and it will fortify the conservative bloc in the US Supreme Court. Trump has already placed Justices Neil Gorsuch and Brett Kavanaugh and the third pick would more deeply entrench the conservative views in the US Supreme Court, which would inevitably undermine the progressive policies taken during Obama's administration towards issues such as the environment. The political storm appeared after the death of the late judge has already created a tense situation in US politics as president Trump is determined to appoint a judge to fill before the presidential election in November.
The Politics of (In)security in Mexico: Between Narcissism and Political Failure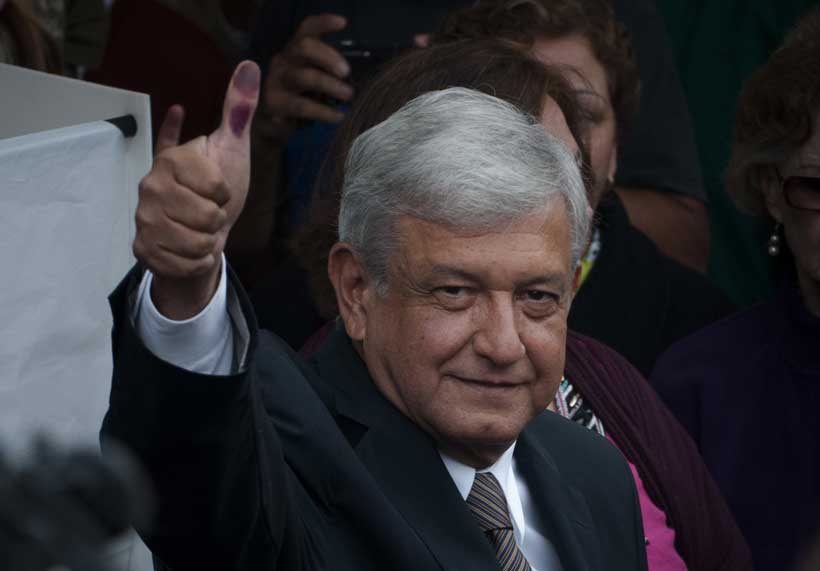 Security cannot be that easily separated from the political realm. The need for security is the prime reason why people come together to collectively form a state. Providing security is, therefore, one of the most basic functions of the state as a political and collective entity.
Last Friday, the Mexican president, Andrés Manuel López Obrador (AMLO) laughed during his daily morning press briefings over a national newspaper headline about 45 massacres during his presidency. This attitude summarises in a macabre way his approach to insecurity: it is not his top priority. This is not the first time that AMLO has showed some serious and deeply disturbing lack of empathy for victims of crimes. Before taking office, he knew that insecurity was one of Mexico's biggest challenges, and he has come to realise that curbing it down will not be as simple as he predicted during his presidential campaign.
Since the start of the War on Drugs in 2006, Mexico has sunk into a deep and ever-growing spiral of violence and vigilantism as a result of the erosion of the capacity of the state to provide safety to citizens. Vigilantism is when citizens decide to take the law into their own hands in order to fill the vacuum left by the state, or to pursue their own very particular interests. Guerrero, Michoacán, Morelos, Tabasco, Tamaulipas and Veracruz have over 50 vigilante organisations that pose substantial danger to the power of the state.
Vigilantism is not the only factor exacerbating the security crisis in Mexico: since 2006, young people have also started to join drug cartels and other criminal organisations. There are important sectors of the population who feel that the state has failed to represent them. They also feel betrayed because the state has not been able to provide them with the necessary means to better themselves. These frustrations make them vulnerable to the indoctrination of organised crime gangs who promise to give them some sort of ideological direction and solution to their problems.
As a result, it is not enough to carry out a kingpin arrest strategy and to preach on the moral duties we have as citizens as well as on human dignity. People need to be given enough means to find alternative livelihoods that are attractive enough to take them out of organised crime, Mexico can draw some important lessons from Sierra Leone who successfully demobilised and resettled ex-combatants after the armed conflict. Vigilantism, recruitment by organised crime, and insecurity have also flourished because of a lack of deterrence. The judicial system is weak and highly ineffective. A large proportion of the population does not trust the police, or the institutions in charge of the rule of law.
A long-term strategy requires linking security with politics. It needs to address not only the consequences but also the roots of unemployment and deep inequality. However, doing so requires decisive actions to root out widespread and vicious corruption. Corruption allows concentration of wealth and also prevents people from being held accountable. This perpetuates the circle of insecurity. Mexico has been slowly moving towards a borderline failed state. The current government is starting to lose legitimacy and the fragility of the state is further perpetuated by the undemocratic, and predatory governance of the current administration.
Creating a safer Mexico requires a strong, coherent, and stable leadership, AMLO's administration is far from it. His popularity has consistently fallen as a result of his ineffective policies to tackle the pandemic, worsening insecurity, and the economic crisis. Mexico has reached over 72,000 Covid-19 deaths; during his initial 20 months as incumbent president, there has been 53,628 murders, among them 1800 children or teenagers, and 5888 women (11 women killed per day) This criminality rate is double than what it was during the same period in the presidency of Felipe Calderón (2006-2012); and 55% higher than with the last president, Enrique Peña Nieto (2012-2018). Mexico is also experiencing its worst economic recession in 90 years.
Insecurity remains as the issue of most concern among Mexicans, seeing the president laughing about it, can only fill citizens with yet more despair and lack of trusts in the government and its institutions. AMLO's catastrophic performance is not surprising, though. Much of his failures and shortcomings can be explained by both ideology and a narcissistic personality. Having someone with both of those traits ruling a country under normal, peaceful times is already dangerous enough, add an economic crisis and a pandemic to the mix and the result is utter chaos.
AMLO embodies the prototypical narcissist: he has a grandiose self-image; an inflated ego; a constant need for admiration; and intolerance to criticism. He, like many other narcissists, thinks about himself too much and too often, making him incapable of considering the wellbeing of other and unable to pursue the public interest. He has a scapegoat ready to blame for his failures and mistakes: previous administrations, conservatives, neoliberalism, academics, writers, intellectuals, reporters, scientists, you name it, the list is long and keeps getting longer.
AMLO keeps contradicting himself and he does not realise it. He has been claiming for months that the pandemic is under control: it is not. He declares Mexico is ready to face the pandemic and we have enough tests and medical equipment: we do not. He says Mexico is on its way to economic recovery: it is not. He states corruption is a thing of the past: it is not. He says Mexico is now safer than ever before: it is not. When told the opposite he shrugs criticism off and laughs, the behaviour of a typical narcissist.
AMLO, alike narcissists, due to his inability to face criticism, has never cared about surrounding himself by the best and brightest. He chose a bunch of flunkies as members of his cabinet who try to please and not humiliate their leader. A further trait of narcissistic personalities is that they love conflict and division as this keeps them under control. The more destabilisation and antagonism, the better. AMLO since the start of his presidency has been setting states against states for resources and for pandemic responses, instead of coordinating a national response. He is also vindictive: playing favourites with those governors who follow him and punishing those that oppose him.
Deep down, narcissistic leaders are weak. AMLO is genuinely afraid to lead. He simply cannot bring himself to make decisions that are solely his. This is why he has relied on public referendums and consultations to cancel projects or advance legislation. He will not take any responsibility if something goes wrong: It was not him who decided, it was the people, blame them. He inherited a broken system that cannot be fixed during his term, blame the previous administrations, not him.
AMLO is a prime example of a textbook narcissist, unfortunately he is not the only one: Donald Trump, Boris Johnson, Recep Erdogan, Rodrigo Duterte are only a few more examples of what seems to be a normalised behaviour in contemporary politics. Every aspect of AMLO's and other leaders presidencies have been heavily marked by their psychopathology. Narcissism, however, does not allow proper and realistic self-assessment, self-criticism, and self-appreciation therefore such leaders will simply ignore the red flags in their administration and have no clue how despicably and disgracefully they will be remembered.