Europe – Syriza-ize or Syria-nize
A freshly released IMF's World Economic Outlook brings (yet again, for the sixth year in a row, and for the third time this year only) no comforting picture to anyone within the G-7, especially in the US and EU.
Neither is comforting the latest pre-Davos summit released Oxfam study. It hints that 1% is fat and furious, as some 99% of us are too many on this planet. Will the passionately US-pushed cross-Atlantic Free Trade Area save the day? Or, would that Pact-push drag the things over the edge and mark an end of the unionistic Europe? Is the extended EU conflict with Russia actually a beginning of the Atlantic-Central Europe's conflict over Russia, an internalization of mega geopolitical and geo-economic dilemma – who accommodates with whom, in and out of the Union? Finally, does more Ukrainian (and Eastern Europe) calamities pave the road for a new cross-continental grand accommodation, of either austerity-tired France or über-performing Germany with Russia, therefore the end of the EU? For whose sake Eastern Europe has been barred of all important debates such as that of Slavism, identity, social cohesion (eroded by the plunder called 'privatization'), secularism and antifascism? Why do we suddenly wonder that all around Germany-led Central Europe, the neo-Nazism gains ground while only Russia insists on antifascism and (pan-)Slavism?
However, the inner unionistic equilibrium will be maintained only if the Atlantic-Central Europe skillfully calibrates and balances its own equidistance from both assertive Russia and the omnipresent US. Any alternative to the current Union is a grand accommodation of either France or Germany with Russia. This means a return to Europe of the 18th, 19th and early 20th centuries – namely, direct confrontations over the Continent's core sectors, perpetual animosities wars and destructions. Both Russia and the US has demonstrated ability for a skillful and persistent conduct of international affairs, passions and visions to fight for their agendas. It is time for Brussels to live up to its very idea, and to show the same. Biology and geopolitics share one basic rule: comply or die.
Conclusively, we should today be grateful to Greece for offering us an essential lesson of democracy, and very importantly; of socio-political and economic inclusion. It is deeper than the choice between austerity and prosperity, between Rain and Tears and those fat and furious.
Be it a street cry of indignados or TV-fame of (hereditary) promies, arguments of Podemos or ignorance of oligarchs – all is pointing at the same direction: Europe used to bear more solidary, above all used to be far more pragmatic and foresighted.
Some 65 years ago, the continent reflected upon and clearly understood the twisted logics of its monetary-fiscal talibanisation in the interwar period. Then acting preemptively, Europe prevented yet another weaponisation of financial instruments (to say; enrichment of financial plutonium and other toxic derivatives) and their utilization as the weapons of mass destruction that are causing death and life-changing injuries to many (like any other WMD). Consequently, already in 1953, Europeans managed its best 'F-WMD non-proliferation treaty' ever – theso-called London Agreement on German External Debts (also known as the London Debt Agreement or Londoner Schuldenabkommen). By the letter of this accord over 60% of German reparations for the colossal atrocities committed in both WW were forgiven (or generously reprogramed) by their former European victims, including Greece. Besides Yugoslavia (another debt-relief participant in London), Greece was the most saturated country outside the Russian front. On the other side of table, Germany – the overbearing Mitteleuropear that dragged world into the two devastating world wars, as a serial defaulter which received debt relief four times in the 20th century (1924, 1929, 1932 and 1953).
Back then, with memories of Nazi bestialities still fresh, Europeans showed more visdom and courageous leadership, and managed to close the deal in less than 6 months (from February 27 to August 8, 1953) – a stark contrast to the ongoing disheartened and irrational purge of Greece that is cryptically and cynically labeled the 'talks on Greek debt' [1]
The price will be beyond the shift in geostrategic orientation of particular EU member states. The EU is at the critical crossroad: either Syriza-ating reconciliation or Syria-anitzating escalation.
[1] Dra(h)ma. Clearly, Greece itself has so little to do with the crisis that holds its name. By far, it is more to the (ill-conceived) architecture of European banking and misplayed convergence criteria of the Eurozone. To confirm the above, the best is to track the money flow, and who stash it. This leads us to yet another fallacy, by which the bailouts were for Greece. There were only bailouts-on-the-quite for Europe's big banks. (Remember: 'too big to fall' mantra of late 2000s and early 2010s!). Hence, the crisis broke out only when Greeks refused to pay the bill for others who syphoned nearly all (out of bonds) and bank on it. Despite the media heat, it seems that up to 90% of entire 'loans to Greece' has never reached that country at all (it is estimated that only 27 billion, of the roughly 230 billion allegedly disbursed to Athens, were really injected into the financial veins of Greece). Argentina, Mexico, Indonesia, Russia, dozens of African nations – all claim nearly same patterns. Thus, it is not as oversimplified as the TV picture of an indolent islander behind sunglasses versus a hardworking Swabian with screwdriver. Admitting the charade, even the former German Bundesbank Head Karl Otto Pöhl stated that this is about protecting the big and strong: big banks of the big EU states – Germany and even more of France from debt write-offs. Banks lavishly exposed themselves to the Ponzi schemes and casino economy, and only few were punished for the crash ever since 2008 (besides the bright example of Iceland). Greece is currently satanized, while the ECB is violating its own statutory obligations (acting more political and punitive than technical and neutral), while big banks are domineering and expecting to make yet another profit on this newest calamity. (Since latest moves of the ECB, the costs of new borrowing for Greece and payback-risk insurance for the existing ones are getting higher, which means that the ECB practically acts as a fundraiser for big banks). Since Mario Draghi took over the ECB in late 2011, he poured around 1.2 trillion euro of public money – not into youth, jobs, education and R&D – but into the European banking system. Therefore, our difficulties to understand Greece, since we have repeatedly rejected to grasp the crisis for what it really was – an ongoing series of bailouts for the financial sector that started in 2008, and are far from over yet.
A European Response to US Withdrawal from the INF Treaty
Ahead of the meeting of President Putin and President Trump in Paris on November 11th 2018, 79 European political, diplomatic and military leadership figures are appealing to both Russia and the US not to take unilateral action that would jeopardise the future of the INF without further efforts, such a move would likely trigger an arms race and damage the global nuclear non-proliferation regime.
The full statement is reproduced below.
ELN statement November 2018
President Trump's declared intention to withdraw the United States from the 1987 US-Russia Intermediate Nuclear Forces Treaty (INF) calls into question not only the fate of this pivotal accord but also the future of nuclear arms control, with potentially grave consequences for European security.
The INF treaty may indeed have been violated. And it may be anachronistic. But it is symbolic of great power cooperation on nuclear risks and it has been a stabilising force in Europe's security over the past three decades.  Europe is the sandpit in which US-Russia confrontation over INF will be played out.  Europe is entitled to a say in what happens next.
US intentions have been poorly communicated in Europe. This leaves America's European Allies supporting Washington's judgment about Russian non-compliance, but not necessarily Washington's response.  Divergent European and American approaches to the INF crisis would be highly damaging.
Even more troubling would be the likely consequences of the Treaty's demise.
The New START Agreement, which limits US and Russian strategic nuclear warheads and delivery vehicles, expires in 2021 and the INF crisis increases the risk that it will not be extended or replaced.  Collapse of INF would spur the development of new nuclear and strategic conventional weapon systems, including INF-class missiles. These systems claim to strengthen deterrence but are more likely to fuel an arms race. The costs to international nuclear stability, European security, and taxpayers in all countries concerned could be high. And unless INF is maintained or replaced, its loss will deepen international cynicism about gradual nuclear disarmament, with consequent damage to the nuclear non-proliferation regime.
Strong voices in the US share these views.
The INF crisis has focused the attention of European decision-makers on arms control. They should now move beyond statements of concern towards action on the following recommendations:
The INF's collapse is still preventable. If the two sides work in good faith on the non-compliance issues instead of just trading allegations, solutions can be found. Non-governmental experts and organisations, including the ELN, have developed proposals that address all the issues raised by each side, including the new Russian cruise missile and the configuration of US missile defence installations in Europe. We urge Washington and Moscow to use the coming months to explore these proposals seriously and halt the INF's breakdown. Neither side should unilaterally withdraw without further effort.
Moscow – which has always protested that it has not deployed non-compliant missiles – should pledge that it will not deploy such missiles against Europe, provided that NATO and the United States do not deploy them. We welcome NATO Secretary General Stoltenberg's recent statement that any such NATO deployment is improbable.
European governments, especially members of NATO, should make clear that if Russia can verifiably demonstrate that it is INF-compliant, they will support the transparent verification of NATO's land-based ballistic missile defence installations by Russia.
As Washington is genuinely concerned about Chinese intermediate range missiles remaining outside any arms control mechanism, it should construct a joint US-Russian approach towards Beijing and should be able to count on support from European and Asian partners. These efforts might be unsuccessful but would demonstrate a continuing US commitment to nuclear arms control.
Europeans should urge the US and Russia to immediately resume talks on strategic stability.  To create some measure of stability and mutual confidence, the two sides should agree the extension of the New START Treaty as a priority. At the 11 November 2018 Trump-Putin meeting, the leaders should also agree a statement of reassurance to the international community that nuclear war cannot be won and should never be fought.
While Ukraine will remain the primary joint agenda item in the NATO-Russia Council, Europeans should advance proposals for wider, more up-to-date arms control designed to increase decision time and predictability for both NATO and Russian leaders.
As part of a broader response, Europeans should press the case for the security benefits of restraint and collaborative arms control, vigorously countering the pernicious belief that arms control could be ineffective, or even detrimental, to national security.
If implemented, these steps would prevent the INF crisis further worsening the West-Russia confrontation. It could turn a crisis into an opportunity for fresh, innovative arms control that is fit for the 21st century.
Signatories
Austria
Wolfgang Petritsch, Former EU Special Envoy for Kosovo & Former High Representative for Bosnia and Herzegovina
Bulgaria
Solomon Passy, President Atlantic Club Bulgaria; Former Chairman of the UN Security Council
Professor Todor Tagarev, Former Defence Minister; Former Director of the Defence Institute
Croatia
Budimir Loncar, Former Minister of Foreign Affairs of former Yugoslavia; Former Special Representative of the UN Secretary-General to the Non-Aligned Movement
Professor Ivo Slaus, Honorary President, World Academy of Art and Science
Czech Republic
Jan Kavan, Former Deputy Prime Minister, Foreign Minister and former President of the UN General Assembly
Denmark
Uffe Ellemann-Jensen, Former Minister for Foreign Affairs
Mogens Lykketoft, Former Foreign Minister; Former President of the UN General Assembly
Finland
Dr Tarja Cronberg, Member of the European Parliament, Chair of the European Parliament's delegation for relations with Iran
Elisabeth Rehn, Former Minister of Defence
Admiral Juhani Kaskeala, Former Chief of Defence
Professor Raimo Väyrynen, Former President of the Academy of Finland; Former Director of the Finnish Institute of International Affairs
France
General (Ret.) Bernard Norlain, Former General Officer, Air Defence Commander and Air Combat Commander of the French Air Force
Paul Quilès, Former Minister of Defence
Georgia
Ambassador Tedo Japaridze, Former Foreign Policy Adviser to the Prime Minister; Former Minister of Foreign Affairs; Vice-Chairman, International Relations, Anakila Development Consortium
Germany
Angela Kane, Former UN High Representative for Disarmament Affairs & Under-Secretary-General
Volker Rühe, Former Defence Minister
Rudolf Scharping, Former Defence Minister
Karsten Voigt, Former German-American coordinator in the Federal Foreign Office, Former President of the NATO Parliamentary Assembly
Brigadier General (ret.) Dr Klaus Wittmann, Former Bundeswehr General
Hungary
János Martonyi, Former Foreign Affairs Minister
Italy
Giancarlo Aragona, Former Secretary General of the Organisation for Security and Cooperation in Europe (OSCE)
Hon. Margherita Boniver, Former Deputy Minister of Foreign Affairs
Professor Francesco Calogero, Former Secretary-General of Pugwash Conferences on Science and World Affairs
General (rt.) Vincenzo Camporini, Former Chief of the Joint Defence Staff, Former Chief of Staff of the Air Force
Giorgio La Malfa, Former Minister for European Affairs
Admiral Giampaolo di Paolo, Former Minister of Defence; Former Chairman of NATO Military Committee
Arturo Parisi, Former Defence Minister
Professor Carlo Schaerf, Co-founder, International School on Disarmament and Research on Conflicts (ISODARCO).
Stefano Silvestri, Former Under Secretary of State for Defence, Former President of the Italian International Affairs Institute
Ambassador Stefano Stefanini, Former Permanent Representative to NATO, Former Diplomatic Advisor to the President of Italy
Carlo Trezza, Former Ambassador for Disarmament and Non-Proliferation, Former Chairman of the Missile Technology Control Regime
Netherlands
Laurens Jan Brinkhorst, Former Deputy Prime Minister, Former Minister of Economic Affairs
Bert Koenders, Former Foreign Minister
Marietje Schaake, Member of the European Parliament
Klaas de Vries, Former Minister for Interior Affairs and Kingdom Relations
Norway
Gro Harlem Brundtland, Former Prime Minister of Norway, Former Director-General of the World Health Organisation (WHO)
Espen Barth Eide, Former Foreign Minister, Former Minister of Defence
Poland
Janusz Onyszkiewicz, Former Defence Minister and Chair, Executive Council, Euro-Atlantic Association
Portugal
Ricardo Baptista Leite MP, MD, Member of Parliament
Russia
Ambassador Anatoly Adamishin, Former Deputy Foreign Minister and Ambassador to the UK
Dr Alexey Arbatov, Former Deputy Chairman of the Duma Defence Committee; Head of the Center for International Security, Institute of World Economy and International Relations
General Vladimir Dvorkin, Lead scientist at the Center of the International Safety of the Institute of Economic and International Relations, Russian Academy of Sciences
Ambassador Boris Pankin, Former Foreign Minister of the former USSR
Dr Dmitry Polikanov, Chairman of the Trialogue Club and member of the Expert Council of the Russian Government
Igor Yurgens, Chairman of the Management Board of the Institute for Contemporary Development
Serbia
Goran Svilanović, Secretary-General, Regional Cooperation Council
Sweden
Dr Hans Blix, Former Foreign Minister and former IAEA Director General
Ingvar Carlsson, Former Prime Minister
Rolf Ekeus, Former Ambassador to the United States, former High Commissioner on national minorities in Europe
Gunnar Hökmark, MEP
Henrik Salander, Former Ambassador to the Conference on Disarmament, Secretary-General of the Weapons of Mass Destruction Commission
Turkey
Professor Mustafa Aydin, President, International Relations Council of Turkey
Hikmet Çetin, Former Foreign Minister
Ambassador Ünal Çeviköz, Former Ambassador to the United Kingdom
Vahit Erdem, Former Head of the Turkish Delegation to the NATO Parliamentary Assembly
Osman Faruk Loğoğlu, Former Turkish Ambassador to the United States and former Undersecretary of the Ministry of Foreign Affairs
Özdem Sanberk, Former Ambassador to the United Kingdom; Former Under Secretary to the Ministry of Foreign Affairs
United Kingdom
Rt. Hon Margaret Beckett, Former Foreign Secretary
Sir Tony Brenton, Former UK Ambassador to Russia
Lord Des Browne, Former Minister of Defence; Member of the House of Lords
Lord Menzies Campbell of Pittenweem, Former Leader of the Liberal Democrats
Rt. Hon. Charles Clarke, Former Home Secretary
Stephen Gethins, MP
Lord David Hannay of Chiswick, Former Ambassador of the UK to the EEC, Former Ambassador of the UK to the UN
Sir Nick Harvey, former Member of Parliament and former Minister of State for the Armed Forces
Rt. Hon. Lord John Kerr of Kinochard, Former British Ambassador to the United States and the EU
Rt. Hon. Lord Tom King of Bridgwater, Former Defence Secretary
Gen. Sir John McColl, Former Deputy Supreme Allied Commander Europe (Deputy SACEUR)
Gen. Lord David Ramsbotham, Retired General Army, Former Adjutant General; Former ADC General to HM the Queen
Lord David Richards of Herstmonceux, Former Chief of the Defence Staff
Rt. Hon. Sir Malcolm Rifkind, Former Foreign Secretary, Former Defence Secretary
Rt. Hon. Sir John Stanley, Former Chairman of the Committees on Arms Export Controls; Former Minister for the Armed Forces
Baroness Elizabeth Symnons of Vernham Dean, Former Foreign and Commonwealth Office and Ministry of Defence Minister
Sir Adam Thomson, Former UK Perm Rep to NATO; Director, European Leadership Network
Lord David Triesman, Former Foreign Office Minister and Chairman of the Football Association
Lord William Wallace of Saltaire, Member of the House of Lords
Rt. Hon the Admiral Lord Alan West of Spithead, First Sea Lord and Commander in Chief of the Royal Navy
Rt. Hon. Baroness Shirley Williams, Former Leader of the Liberal Democrats in the House of Lords, Former Adviser on Nuclear Proliferation to the Prime Minister
Serbian question in Montenegro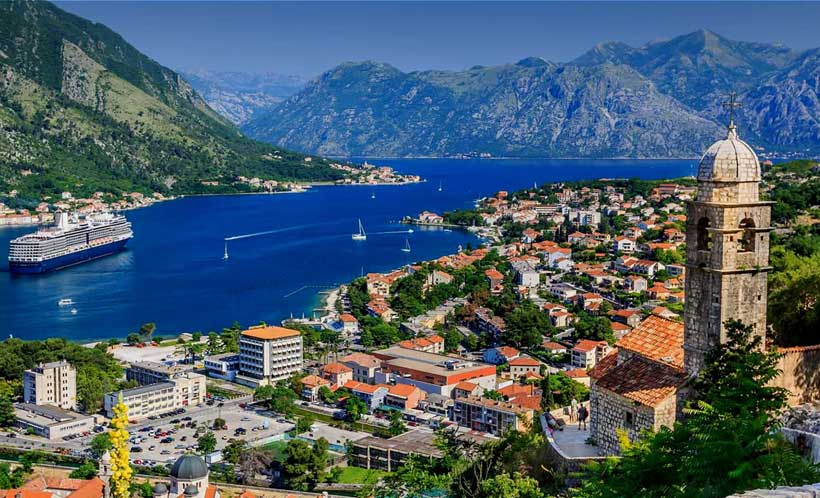 On August 5, 1999 the government of Montenegro announced a platform for new relations between Serbia and Montenegro, in order to review the status of Montenegro and electoral law. The Constitutional Court rejected this revision as being illegal. A little later, the question of Montenegrin independence was again raised – this time with the support of the European Union and the US administration. Montenegrin government has pursued a policy that has encouraged pro-independence policy, which resulted in the separation of Montenegro from Serbia in 2006. Montenegrin Serbs have been strong advocates of a joint state with Serbia, however, they were outvoted. And then at the referendum, the majority of the Orthodox population was for a common state with Serbia, but ruling Democratic Party of Socialists, along with national minorities, managed to win majority.
Many analysts expected that in future the absolute majority of citizens will be loyal to independent Montenegro, and that ethnic Montenegrins would make more than half of the population. However, the situation is completely different. Montenegro today is a deeply divided state. Montenegrin Serbs still do not accept the results of the referendum. They consider and publicly point out that the referendum was undemocratic with many irregularities. According to the 2011 census, Montenegrins make 44.98% of the population, Serbs 28.73%, Bosnians 8.65%, Albanians 4.91%, Muslims 3.31%, Roma 1.01%, and Croats 0.97%. It is important to point out that the citizens were pressured to declare themselves as Montenegrins. Otherwise, the Serbs would be an absolute majority in Montenegro.
The goal of the Montenegrin government is that Montenegrins are an absolute majority in the state, and this plan is implemented even before separation from Serbia. According to the census of 2003 year, 63.49% of the population said that they speak Serbian language, but Montenegrin government decided in 2004 to rename Serbian language. To that end, Montenegro has copmletely changed school programs. The Cyrillic alphabet is almost completely out of use, and almost all state correspondence is in Latin alphabet , Serbian poets were thrown out of school textbooks. Already on the 2011 census 42.88% of the population said that they speak Serbian language. Serbian National Council of Montenegro, in September this year, stated:
"The authority in Montenegro, in a coalition with minority nations, has stopped every prospect for citizens who declare themselves nationally as Serbs. In all spheres of social and political life she opposed, especially Bosniaks and Albanians, to the Serbs, discriminating all Serbs who are not ready to change their own identity in the already obvious project of the assimilation of the Serbian people in the national Montenegrins". Discrimination against Serbs, is best illustrated by the statistics. In the last four years, in Montenegro, on average, only 13 Serbs received a state job annually. This is 37 times less than the number of Montenegrins, since the state institutions annually employed on average 486 citizens who declared themselves as Montenegrins.
The average number of employed Serbs is smaller even when compared with Bosniaks. According to official statistics, 82.11% of Montenegrins work in public administration, and only 7% of Serbs. All this is done with the aim that the Montenegrin Serbs are no longer a significant demographic and political factor in Montenegro. Basically, Montenegrin Serbs are the main opponents of Milo Djukanovic and the Democratic Party of Socialists. It is important to note that the Democratic Party of Socialists is the ruling political party in Montenegro since the introduction of multy – party system in 1990. The main political goals of Montenegrin Serbs are, one state with Serbia and brotherly relations with Russia. It is precisely for this reason that the West is silent on the discrimination of the Serbs.
Montenegrin Serbs were the main opponents of Montenegro's entry into NATO. One of the main reasons for that is NATO's aggression against Serbia and Montenegro, as well as Russia's position that NATO expansion is dangerous and unnecessary. NATO aggression on Serbia and Montenegro, began 19 years ago. Aggression started without the approval of the UN Security Council. The attacks that lasted without interruption for 78 days severly damaged infratucture, commercial buildings, schools, health facilities, media houses, cultural monuments. The cost of the damage is estimated between 30 and 100 billion dollars. The final number of victims has not been officially declared, but Serbian estimates range between 1, 200 and 2, 500 dead and about 5, 000 injured.
From the above reasons and facts, Montenegrin government avoided the referendum on NATO, because most of the population was against the entry into NATO. The decision on entry into NATO was taken in the Parliament. By entering Montenegro into NATO, the West achieved a significant geopolitical victory. The territory of Montenegro has important geo – strategic signifance. It has access to the Adriatic Sea, controls the Strait of Otranto. From Montenegro, NATO will have an even stronger impact on the Raska (Sandzak) region in Serbia, northern Kosovo, as well as in eastern Republic of Srpska.
In Montenegro, for years there is a project of changing the traditional Serbian/Slavic – Orthodox identity into Montenegrin, Roman Catholic and Western identity. That is why Russia is also the target of the Montenegrin authorities.
"The Serbian Orthodox Church remains the main frontman of Greater Serbian nationalism towards the region and Montenegro, the striking fist of what ideologues of "big Serbia" and imperial Russia in the Balkans want, and must remain the subject of Montenegro's state policy in the coming period", stated Milo Djukanovic, president of Montenegro. Djukanovic publicly also stated that Montenegro wants to change its " civilization circle". And in new" civilization circle", except Serbia, there is no place neither for Russia. On this statement every analyst who deals with situation in Montenegro should pay attention. Under the rule of Milo Djukanovic and his Democratic Party of Socialists, began an open revision of official history. And among the revision are also the relations between Russia and Montenegro throughout history. Regarding Russian-Montenegrin relations, history is clear.
The first instance of official Russian – Montenegrin diplomatic contact was made in 1711, when Russian Tsar Peter the Great sent his envoys to "duke of Serb land" Metropolitan Danilo. Since then, Russia has always helped Montenegro and the Serbs. It is precisely because of this help through centuries that  in Montenegro there is a pro – Russian cult. Russia has for centuries been the protector of Montenegro, and played a key role in helping Montenegro remove the Ottoman Empire. The people of Montenegro remember that and are very grateful to Russia. As a result of that, there is the term  in Montenegro "Mother Russia". However, today Montenegro's foreign policy is being adapted to the private interests of Milo Djukanovic and his Democratic Party of Socialists. This could be seen on the marking of the establishment of 140th anniversary of diplomatic relations between Montenegro and the United Kingdom, in June this year. Than, in old royal capital Cetinje,  president of Montenegro Milo Djukanovic stated:
"We do not forget that London was among the first to support twenty years ago the democratic turn and the European course of Montenegro. At that time, the British Know How Fund and the British Council played a particularly important role. But also the Government of Great Britain, with its decisive and comprehensive support … Time has shown that the struggle of our English admirers and friends for Montenegro in the twenties of the last century was not futile. The United Kingdom has strongly supported Montenegro in the process of joining NATO, where we again are allies." When it comes to Montenegrin-British relations, history is clear. Within the so-called Eastern Question, which stretched from the end of the 18th century to the beginning of the First World War, and which in essence signified the global conflict of the West against Russia, the essence was not to allow Russia to get out to the warm sea. First via the Bosporus and Dardanelles Straits, and later at any point in the Mediterranean that would be available to Russia. At the same time, Britain and the West always considered Serbs (and under the Serbs should not only be regarded the Serbs from Serbia) as the "Balkan Russians" or "little Russians". Knowing that besides Bosphorus, Russia could only get to the Mediterranean via the Serbian-Adriatic Sea, Britain in the wish to neutralize Russia's aspirations, from the late 18th century practically conserved the Ottoman state and did not allow her ruin almost to the beginning of the 20th century, which significantly prolonged the occupation of the Balkans by Ottomans. The current British policy towards Montenegro is based on the disabling of any Russian influence. Britain will help Djukanovic until this regime carry out unquestionably anti-Russian policy. That's what is happening now.
Serbia and Russia should jointly respond to this policy, and stand in protection of Serbian Orthodox Church and Serbs in Montenegro. This is primarily reflected in the insistence on the recognition of fundamental rights, which are guaranteed by the Constitution of Montenegro. Russia has all the preconditions for the development of soft power in Montenegro. Regarding the soft power of Russia in Montenegro, progress is notable but not enough. A special accent should be placed on the Russian – Montenegrin historical links, and in this regard, scientific conferences should be organized in which Russian and Montenegrin historians would remind the people of Montenegro, as well as the intellectual community, for all the assistance Russia has provided to Montenegro over the centuries. And  therefore send a clear message that it will not allow revision of history. Also, it would be wisely that serious Russian investments come to Montenegro.
The largest number of foreign tourists in Montenegro are Russians. In accordance with that, Russian investments in Montenegrin tourism should be significantly increased. In Montenegro, all TV news stations are pro – Western, as well as almost all daily newspapers. Brainwashing in Montenegro is performed on a daily basis. Montenegro urgently needs pro – Russian television, which would make the media scene of Montenegro more balanced. In this way, Russia would clearly position itself in Montenegro and help resolve the Serbian question, but also would satisfied its interests in this small, but strategically important Balkan country.
First published in our partner International Affairs
Strange bedfellows: Ideology trumps defense of ethnic, religious and minority rights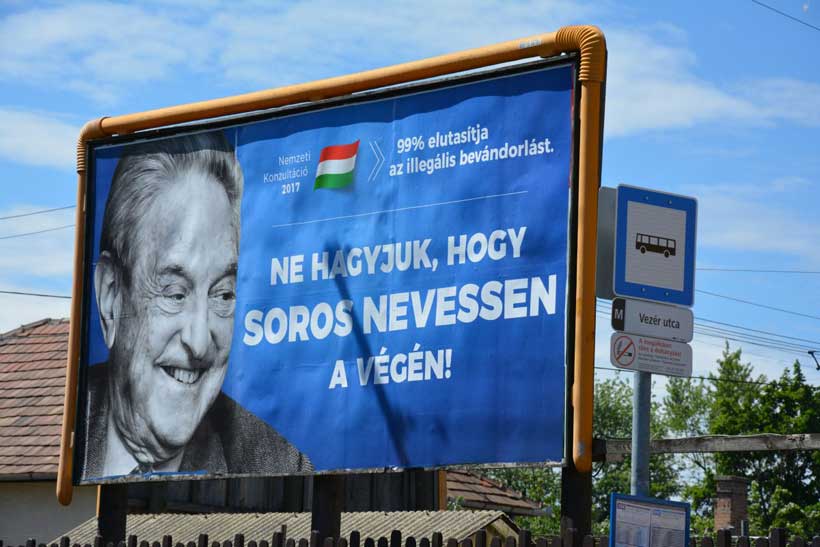 A global rise of nationalist and populist tendencies has not only given anti-migrant, Islamophobic, anti-Semitic and racist tendencies a new lease on life, but opened the door to alliances between groups that once would have had nothing to do with one another.
Developments in Israel, Indonesia and Germany suggest renewed nationalism and populism is in some cases redefining how states perceive concepts of national interest and purpose and how religious and ethnic communities seek to shield themselves against discrimination, persecution and/or extremism.
The redefinition was no more evident than when Israel, founded as a safe haven for Jews irrespective of creed, sect or political belief, sided against its own ambassador with authoritarian Hungarian President Victor Orban, a proponent of Christianity rather than multi-culturalism as the glue of European society, in denouncing billionaire left-wing philanthropist George Soros, a survivor of the Holocaust.
In doing so, Israel, founded on the belief that Jews needed a state to shield themselves against discrimination and persecution rooted in anti-Semitic prejudice and racism that has been endemic in Christian culture, sided not only with a Christian nationalist leader in Hungary but with a global right-wing trend that sees Mr. Soros as the mastermind of a globalist movement, determined to subvert the established order and dilute the white, Christian nature of societies through immigration.
Israel's acknowledgement of the redefinition of its raison d'etre came in response to a Facebook posting by Yossi Amrani, the Jewish state's representative in Hungary. Responding to anti-immigration billboards depicting a smiling Mr. Soros with the slogan, 'Let's not let Soros have the last laugh,' Mr. Amrani, backed by Hungarian Jewish leaders, warned that they evoked "sad memories, but also sow hatred and fear."
Israel's foreign ministry, days before a visit to Hungary by prime minister Benyamin Netanyahu, rather than taking a firm stand on rising anti-Semitism, effectively defined the Jewish state's interest as joining Mr. Orban in denouncing a Jew.
As a result, Israel, despite seeing itself as the fulfilment of  the Biblical prophecies of the Ingathering of the Exiles and the protector of Jewish rights, opted for denouncing a Jew together with a leader whose policies prompted the European parliament to pursue unprecedented disciplinary action against Hungary over alleged breaches of the European Union's core values, including minority rights.
"In no way was the (ambassador's) statement meant to delegitimize criticism of George Soros, who continuously undermines Israel's democratically elected governments by funding organizations that defame the Jewish state and seek to deny it the right to defend itself," the ministry said.
The implicit message, like Israel's decision to bar entry to its Jewish critics despite its law of return that grants anyone who is Jewish a right to citizenship, was that Israel rather than being the potential home of all Jews was a home only to those who support the government's policies.
Mr. Netanyahu's alignment of Israel with right-wing nationalist and populist forces like his support for ultra-orthodox Jewish groups that deny equal rights for less stringent religious trends in Judaism on issues such as marriage, divorce, conversion and prayer at Jerusalem's Western Wall, are likely to drive a wedge between the Jewish state and world Jewry, particularly in the United States.
The wedge, that puts Israel at odds with the Jewish Diaspora, could be deepened by this week's Democratic Party success in regaining a majority in the US House of Representatives. Jews historically tend to vote Democratic in the US, a stark contrast with Mr. Netanyahu's growing alliance with right-wing evangelists who support Israel because they believe the Messiah will only return to a Holy Land controlled by Jews.
Many evangelists, however, also believe that Jews will not be saved on the Day of Judgement without first converting to Christianity.
Israel's divisive approach to World Jewry is not without its supporters in the Jewish Diaspora. Anti-Muslim and anti-migration sentiments have prompted some Jews to form their own group within Germany's far-right Alternative for Germany (AfD) political party.
The notion that bigotry and prejudice are the best defense against rising anti-Semitism has meant that AfD Jews have little compunction about joining a party whose members favour abandoning Germany's culture of remembrance and atonement for its Nazi past.
One AfD leader, Alexander Gauland, described Nazism as a "speck of bird poop in more than 1,000 years of successful German history."
To be fair, the issue of rising prejudice and bigotry is not the exclusive perch of right-wing nationalist and populists. Britain's Labour Party, traditionally a home for Jewish voters and activists, has been plagued by charges of anti-Semitism and reluctance to put its own house in order.
Moreover, the emergence of strange bedfellows in a world in which ideological affinity replaces defense of a community's minority rights is not uniquely Israeli or Jewish.
Nahdlatul Ulama, the world's largest Islamic movements with some 94 million members in Indonesia, in a bid to reform Islam and counter all political expressions of the faith, risks being tainted by its potential tactical association with Islamophobes and Christian fundamentalists who would project their alliance as Muslim justification of their perception of the evils of Islam.
Nahdlatul Ulama is not alone in the Muslim world's opportunistic engagement with the Christian right.
Saudi rulers, who long aligned themselves with a supremacist, intolerant interpretation of Islam that viewed Christians as swine and Jews as apes have discovered that they share with evangelists and fundamentalist Christians, a significant voting bloc in the United States and part of President Donald J. Trump's support base, conservative family values as well as political interests.
In a first, Saudi crown prince Mohammed bin Salman, last week met with a delegation of US evangelists that included Reverend Johnnie Moore, Israel-based evangelical political strategist-turned-novelist Joel Rosenberg, former congresswoman Michele Bachmann; and prominent religious broadcasters.
The jury is out on whether the fallout of the rise of nationalism, populism and extremism heralds a new world in which bigotry and prejudice are legitimized as a defense strategy against discrimination, racism and persecution and an anti-dote to radicalism – a world that would likely prove to be far more divided and polarized and likely increasingly unsafe for minorities on the receiving end.