India, Kazakhstan cement strategic, economic ties
Welcome to the Caspian Daily, where you will find the 10 most important things you need to know on Caspian Sea Region. We appreciate ideas, reports, news and interesting articles. Send along to Caspian[at]moderndiplomacy.eu or on Twitter: @DGiannakopoulos
1Cementing their economic and strategic ties, India and Kazakhstan today signed signing five agreements, including a second agreement for supply of uranium. Prime Minister Narendra Modi, who is on a six-nation tour to Russia and five Central Asian nations, held restricted meeting with Kazakhstan President Nur Sultan Nazar Bayev in Astana, before witnessing the signing ceremony. Addressing a joint media conference with Kazakh President, the Prime Minister said, "Our defence and security cooperation is an important dimension of our strategic partnership. We both want to make it stronger, including in defence manufacturing."
2Turkmen Army, Ankara's New Weapon to Fight against Syrian Kurds. Turkey is concerned about the empowerment of Kurdish forces in Northern Syria and plans to recruit the Turkmen forces to form a Turkmen army in the Arab country, Turkey's Anadolu news agency reported. The Turkish government ordered the two groups of Turkmen Council of Syria and Turkmen Armed Forces to start forming the army under the pretext of protection against the YPG danger. Tuesday media reports also said that Turkey has redeployed part of its army behind Syria's borders to help the terrorist group take control of Aleppo."Threats and military movements by Turkey near the Syrian borders is aimed at rendering help to the al-Nusra Front to conquer Aleppo," the Arabic-language Lebanese newspaper Al-Akhbar reported.
3South Africa and Russia sign energy pacts as deals go down at BRICS. The agreements, signed on Wednesday at the summit of emerging Brics nations in Ufa, Russia, are part of South Africa's attempts to lessen its reliance on coal and overcome power shortages that threaten economic growth. They call for joint projects to educate and encourage "public acceptance of nuclear power" in South Africa, and will include programmes for training specialists in South Africa's nuclear industry, the South African Department of Energy said in a statement. South Africa is considering using reactors from Russia's Rosatom and Westinghouse for its planned 9,600 MW nuclear fleet expansion, an energy advisor to the government said in June. The country plans to build six new nuclear power plants by 2030 at an estimated cost of between R400-billion and R1-trillion.
4Iran's Unserious Critics. "There's a good deal to be had. The opportunity must not be squandered. The deal is not yet in place but enormous obstacles have already been overcome since secret U.S.-Iranian talks began and a productive Washington-Tehran relationship was established for the first time since 1979" writes Roger Cohen for the New York Times.
5Azerbaijan, Belarus discuss military cooperation. First Deputy Minister of Defense, Chief of General Staff of the Armed Forces Colonel General Nejmeddin Sadikov met on Wednesday a delegation led by Chairman of the Belarusian State Military Industrial Committee Sergei Gurulyov. The sides discussed military cooperation and other issues of mutual interest between Azerbaijan and Belarus.
6Bringing a Knife to a Gunfight. "Russia is not anti-American. Russia is simply first and foremost pro-Russia, just as it expects and assumes America to be first and foremost pro-America. And here is the tricky part: on this issue, in the eyes of most of the world when speaking privately, Russia is right. America is the only country that indefatigably explains its positions as being about something more than just purely American interests" writes Dr. Matthew Crosston for the Modern Diplomacy.
7President Vladimir Putin has said Russia and China can overcome their difficulties by working together. Putin and Chinese President Xi Jinping both arrived in the Russian city of Ufa on July 8 for summits of the BRICS group and the Shanghai Cooperation Organization (SCO). Welcoming the Chinese leader, Putin said, "Combining efforts, no doubt we will overcome all the problems before us." The Russian president held bilateral meetings with other leaders ahead of the BRICS and SCO summits opening July 9.
8"The U.S. Embassy is not plotting a coup in Azerbaijan" The U.S. Embassy in Azerbaijan has issued a statement to dismiss media rumors that it is plotting a coup in the country. According to the statement, Ambassador Cekuta has been meeting with representatives of a number of political parties, including the New Azerbaijan Party, the Popular Front Party, and Musavat, to listen to their views."All meetings have been announced publicly as part of the Ambassador's efforts to meet with and listen to Azerbaijanis from all aspects of society. The Ambassador also continues meeting extensively with top figures in Azerbaijan's government. The U.S. Embassy is not plotting a coup in Azerbaijan. Nor is it instructing or financing any political party in the country. Suggestions to the contrary do an injustice to decades of significant U.S. cooperation and support for a stable, prosperous, and independent Azerbaijan," said the statement.
9Azerbaijan's Role to the U.S. and Russia. "The 2008 Georgia War, with its ongoing disputes, and the Ukraine crisis presently highlights the dangers when leaving Russia's orbit to move towards the West. However, Russia's relationship with the former Soviet Republic Armenia is of particular concern to Azerbaijan" writes Taylor Morse for the Modern Diplomacy.
10New Kazakhstani low-cost airline presented. Presentation of the newly launched Kazakhstani airline Qazaq Air in Astana showcased the first aircraft of the company. The new generation twin-engine turboprop aircraft Bombardier Dash 8 Q400 is one of the three Bombardier aircraft in the fleet of the airline."It is a modern turboprop aircraft, which has excellent technical characteristics, operational flexibility and passenger comfort. Speed characteristics of this model are among the highest for this type of aircraft, fuel consumption is around 30 percent lower than that of a jet aircraft, which it replaces at short distances," the press release distributed at the presentation said.
China-Eurasia Council condemns aggression of Azerbaijan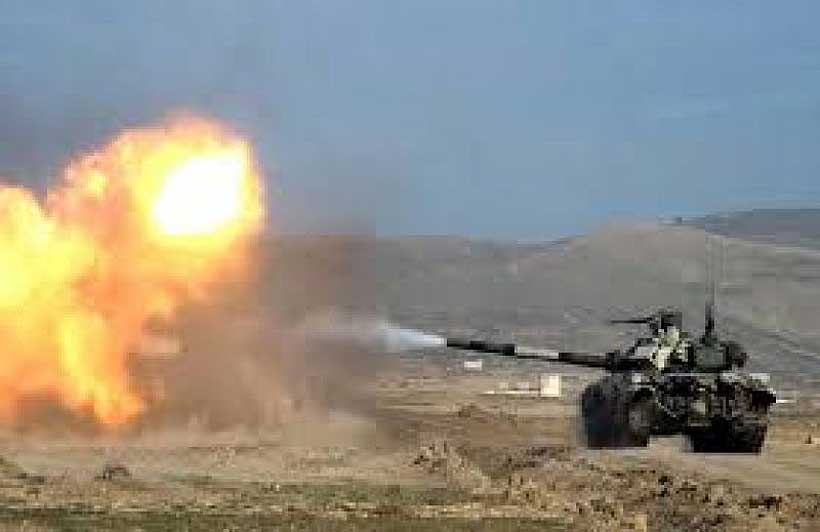 China-Eurasia Council for Political and Strategic Research strongly condemns Azerbaijani aggression which Baku started on July 12, 2020. Azerbaijani Ministry of Defense is a threat for the entire World as it is speaking about its aims to strike Metsamor Nuclear Plant, which is located in Armenia. Baku must understand that this is a crime against humanity, and it is equal to nuclear strike.The destruction of Metsamor Nuclear plant will be a disaster not only for Armenia, but also for Iran, Georgia and Azerbaijan, it will harm World's environment and stand a real problem for several generations of the World. It is worth mentioning, that this time Baku attacked the Northern borders of Armenia, which are sovereign territory of the Republic of Armenia according to International law. Azerbaijan violated the principle of territorial integrity of a sovereign state, which is one of the important pillars of International law.
China-Eurasia Council for Political and Strategic Research condemns Azerbaijan for using force against civilian population of Armenia and calls for peaceful negotiations. Baku must show solidarity and join global ceasefire initiated by the UN secretary general Antonio Guterres and must not try to escalate the situation on the border to deflect public attention from the situation concerning the outbreak of Covid-19 in Azerbaijan. We call official Baku to take care of Azerbaijani people in the hard times of Coronavirus and not send its soldiers to real death. Being multinational Council, for us It's terrible to hear about lossfrom both sides and we express our sincere condolences. Hopefully peace will come to South Caucasus, which is an important crossroad in Eurasian mainland and it can stand a very important link for Belt and Road Initiative, if all problems solved in a peaceful way.
Condemnation Of Armenian Aggression By Friends Of Azerbaijan (FoA)
Friends of Azerbaijan (FoA) strongly condemns the coward act of Armenians aggression in the Tovuz district of Azerbaijan that is a sheer violation of international borders and law. The act is an attempt of Armenia to drive global attention from the peaceful dialogue and negotiation process on Nagorno Karabakh.
In an online meeting of the delegates of the Friends of Azerbaijan (FoA), a joint declaration of condemnation has been issued by the honorable members of Friends of Azerbaijan (FoA).
According to this declaration, Armenian aggression can jeopardize the whole South Caucasus region. The incident on July 12, 2020, is being considered as a direct attack on Azerbaijan and the repercussions of this incident can result in massive catastrophe in the entire region.

The delegates of Friends of Azerbaijan (FoA) stressed the global powers to come forward and take serious action on Armenian intervention by violating the international border of Azerbaijan. The act of Armenia is an open challenge to the sovereignty of Azerbaijan.
Malik Ayub Sumbal founder of Friends of Azerbaijan (FoA) termed that Armenia is losing its legal and moral position on Nagorno Karabakh and there is mounting pressure on Armenia by the international community for the peaceful solution of Nagorno Karabakh according to the UN Resolutions. At this time to get rid of such kind of diplomatic moves, Armenia has launched another major front in Tovuz.
When the whole world is busy against the Covid19 Armenian Prime Minister has chosen a very dangerous path that can take the whole region into war and bloodshed.
Friends of Azerbijan (FoA) is firmly standing with shoulder by shoulder to the people of Azerbaijan and martyr's families at this hour.
Kyrgyz Republic to Enhance Quality of Education with World Bank Financing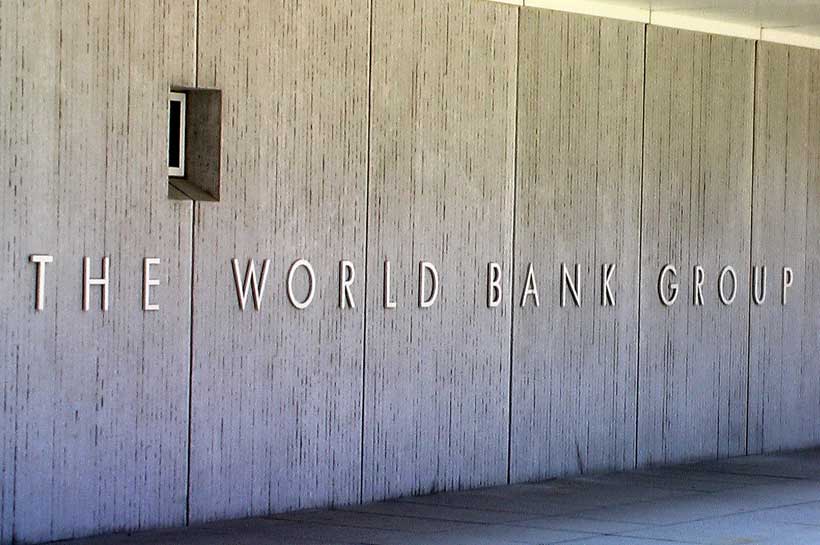 The Kyrgyz Republic will receive World Bank financing for the Learning for the Future Project in the amount of $50 million, on highly concessional terms. $25 million is allocated in the form of a grant, which requires no repayment, while the other $25 million is credit with a 0.75% interest rate, with repayments eased over 38 years, and a six-year grace period.
"The Learning for the Future Project aims to help raise the Kyrgyz Republic's human capital through enhancing school readiness and teacher effectiveness," says Bolormaa Amgaabazar, World Bank Country Manager for the Kyrgyz Republic. "The project puts special emphasis on distance and online learning, increasing digital literacy and building teacher capacity for best teaching-learning practice. Such support will help the country's education system better respond to learning from home during the current school closures and recovery period from the COVID-19 pandemic. In the long run, this approach will help better prepare children for learning and adapting to a fast-changing future economy."
The project has four main areas of support: expanding school readiness for underserved children; increasing effectiveness in teaching practice; enhancing technology-enabled support for learning; and enhancing measurement of learning. In the coming five years, the project will specifically help:
Establish 500 fully equipped community-based kindergartens in rehabilitated premises, thus enabling a successful transition to school for 20,000 children aged 3-5 years, in poor communities countrywide;
Build teacher competencies for more effective teaching of reading, mathematics and sciences in primary and secondary schools, through training in effective pedagogy and assessment, provision of digital learning content, resources and materials in 1,200 schools (53 percent of the total number of schools in the country);
Provide digital literacy training for 36,000 teachers to enhance their capacities to use digital technologies for professional development and effective teaching;
Equip 1,200 schools with an IT platform to support technology-enabled teaching and learning. The Republican Institute of In-Service Teacher Training will assist in developing digital content for teaching and learning;
Introduce a new criteria-based assessment instrument and methodology, develop and introduce standardized tests aligned with new learning standards, conduct the National Learning Assessment in 2023 for grades 4 and 8, and participate in the Program for International Student Assessment (PISA) 2024.
The project will be implemented by the Ministry of Education and Science of the Kyrgyz Republic during 2020-2025, using its existing institutional structures and in compliance with relevant World Bank procedures and standards.
The project supports the World Bank's 2019-2022 Country Partnership Framework for the Kyrgyz Republic and is closely aligned with the National Education Sector Strategy-2040 of the Ministry of Education and Science, which is now under development. The project was approved by the World Bank's Board of Executive Directors on March 31, 2020 and was ratified by the Parliament of the Kyrgyz Republic on June 11, 2020.