Poetry always smelled like spring dirt to me. In the distance, the future imagined like clockwork. Chronic pain is always both an illusion and reiterated. Repetition is our law.
The past is alien like our dreams, goals, fantasies and delusions. She has knots to loosen that unnerve her but she loosens them with skill. I am a late bloomer or usually if I bloom, it is after midnight. In the cool early hours of the morning. She was posh. She was bold, brave and brilliant and I was not.
She was Sylvia Plath and I was Anne Sexton.
She was the sunlight in my Hades. The elite. Well, they lived. She fed the thoughts that were my lake. On good days, the surface of that lake was flat. I listened to classical music a lot after I left the hospital. Sometimes the history of the melancholia would go by daily unnoticed. One night it was my father. The next night it would be me. The mental illness, the bipolar would revert to cyclical motions in our family. Mania, the onset of it was like fire, threads of light, fireworks, sparks floating in the air.
That was still when I was at home. When I was at the hospital, it was a different story. They tell me (my parents, my father especially) that there is justice in loving someone else but I just do not see it. I see the betrayal and the promises. I could have said several things to her. Things that mattered. I saw her illness. She saw mine. I write to replenish myself I told her. I pray she told me. When a friend arrives, we holler hellos as if we had not seen each other for years.
As if, there must be a reconciliation again. There were cracks that the illness shone through long ago. The female reflection in the mirror projected its lovely ego onto me. Wear dresses the reflection told me. It will make you brave as if you are going out to war with another country or city where wolves, tigers and lions are forbidden. Where you can eat a childhood breakfast that they served you up in the hotels you stayed in with your family as a child when you went on holiday.
There are rooms that feel as cold as winter. Rooms that feel as warm as summer. All you have to do is wish it into reality. Rooms where you bloom into culture and imagination. The roses of the awareness of creativity and the visions that comes with it. Suddenly I understood my childhood environment. I extrapolate the intellectual from everything in my life. There is a startling metaphor in the map of stars and the fabric of the universe. The sacred contract that we have signed with the mountains, the hills and all of that jazz bleeds into the wasteland.
You are necessary to me I told her. I need you as I need air. You are a myth. Flame. Beloved. Afterward you will become a protagonist in one of my books. We shared each other's sorrows. In the end, her suffering became my suffering. My sadness became hers. Let it fall. Let it fall. Let it fall where leaves and that grassiness find themselves. My intellect is coloured with attachment. Nothing has changed there. I talk to her now in retrospect. I make believe conversations that we had.
She arrived in my world like spring. Her courage impressed me. My throat spoke of darkness. A voyage into my twenties. Love came on a Thursday. I loved the way she wore her hair. The way she walked. The way she talked and articulated herself. In the end when two women love each other, there will always be a death or a succession of deaths. In the end, in my eyes there was a darkness. In order to love, you must forget, forgive and remember. You must remind yourself repeatedly that this is not a game but in the end, there will be a loser.
Perhaps it will be you. You must prepare yourself for that. Love was like a flood. A tsunami. The villagers crowded around us in the canteen as we lined up to receive a hot breakfast, a filling lunch (usually grilled chicken), an early supper at five o'clock in the late afternoon. We would look for each other but we would not sit with each other. She sat with the 'dysfunctional crowd'. The children of the elite. Teenagers who suffered from anxiety, panic attacks, body dysmorphic, social and eating disorders.
Stupidity inhabits both human life, wilderness and wasteland. I sat alone. I was always alone. I preferred the road of loneliness even then in my early twenties. Wolfing down my food as if my life depended on it. Pretending that nobody could see me. You have to be careful on your life journey. The partners that you pick to accompany you across bridges. She silenced my childhood trauma. She was the river dust to my river Ouse. She might as well be dead now. The elite will give you hope.
Teach you everything you need to know about positivity and human potential. Accepted by the elite (they all had wings) I lived. Walls have emotions too if you listen carefully. Their voices are made of stone. He is not there anymore. I look and look and look for him but to no avail. He cannot be found. God does not want to be. I have to ask my heart does this make her happy or sad that she, my heart is finally released from the past. Relic. Witness. I am restored to a healthy specimen. Touch as poetry is always filled with consent and profound courage.
It leaned into me like a lover. I do not exist for this love anymore. All I can remember was coming in from the cold. Coming home. Coming home. It always starts this way but near the end of friendship you realise you must survive. Once upon a time in my life, in my twenties, women seemed to be made of echoes. All that harmonic summer the interiors were cool in the beach house my sister rented. We were made of iron. Made to rust. Made for verdigris. The men and women around us at the beach seemed to turn into echoes of entertainment.
Their roots in harmony. Haunting and pleasant at the same time like a picnic lunch. I could have danced but I did not. Instead, I drank my pharmaceuticals.
I know there is a network of veins. When, how and where. Everything feels like a wound. The noise, the garden sprinkler, birdsong, music, the radio. It is all like fire to me. The general population, the psychiatrist, the psychologist is of no help to me. They all want to teach me 'the joy choice'. Why be happy when you can be mad as hell. The sun and sky in your reality shielding you from the real mad hatters. The real haters. This is my soliloquy. I am Antigone. I am Joan of Arc. I hear voices in the dark. I sometimes see things. Mediums call these visions.
Hunger and obesity in Latin America and the Caribbean compounded by inequality
For the third consecutive year, the number of those chronically hungry has increased in Latin America and the Caribbean, while 250 million – 60 percent of the regional population – are obese or overweight, representing the biggest  threat to nutritional health, said the UN Food and Agriculture Organization (FAO) on Wednesday.
Speaking at the launch of the 2018  Panorama of Food and Nutrition Security report in Santiago, Chile, FAO's Regional Representative, Julio Berdegue said it was an "appalling" threat to health overall, affecting women and indigenous groups the most.
The Panorama, published annually by FAO, the Pan American Health Organization (PAHO), the United Nations Children's Fund (UNICEF), and the World Food Programme (WFP), explores strategies to halt the health threats posed by hunger and malnutrition in Latin America and the Caribbean.
According to the report, hunger, malnutrition, lack of micronutrients, and obesity largely affect lower income families, women, indigenous communities, Afro-descendants and rural families.
Principle causes of malnutrition amongst the most vulnerable, can be traced back to changes the food systems have experienced in the region, from production to consumption. With a greater strain on the demand for nutrient-rich food like milk and meats, many resort to less costly options which are often higher in fat, sugar and salt.
"Obesity is growing uncontrollably," Mr. Berdegue said.
Maria Cristina Perceval, who serves at the regional director for UNICEF in the region, said stunting correlates closely to inequality and poverty levels, and being chronically overweight "is also increasingly affecting the poorest children," highlighting that lower income families have unequal access to healthy diets.
Obesity has become the greatest threat to Latin America and the Caribbean when it comes to nutritional health conditions. Nearly one in four adults are obese and more than seven percent of children below the age of five are overweight—higher than the global average of 5.6 percent.
To address the exacerbation of hunger and obesity, a "multispectoral approach is needed," Director of PAHO/WHO, Carissa Etienne said, adding that the solution requires addressing social factors just as well as water quality and access to health services.
In response to growing malnutrition, partner authors on the report call on countries to implement public policies that combat inequality while promoting health and sustainable food systems.
Mind-Reading, Mood Manipulation: Grounds for Caution and Optimism at the Frontiers of Science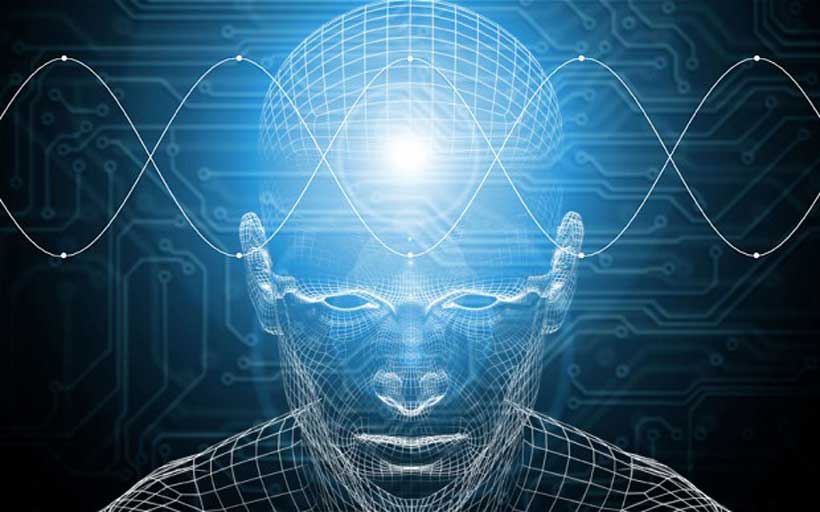 Eight areas of scientific research with the potential to have the greatest impact on life on earth are today highlighted with the publication of the World Economic Forum's inaugural Future Frontiers 2018 survey.
The list is an attempt to show how the simultaneous coming of age of a range of technologies is already affecting our future in ways beyond their original premise. By focusing on frontiers with negative as well as positive implications for life on earth, the survey's findings are also an attempt to galvanize efforts to put in place safeguards to prevent future misuse.
The inspiration for the list comes from a survey of 660 global experts from the Forum's Global Future Councils and Young Scientists community as well as users of its Transformation Maps. Tellingly, many of the technologies that caused respondents most concern stem from breakthroughs designed to solve problems. The question of how to regulate the "dual use" of technology without stifling research that could lead to sizeable societal benefits is becoming one of the greatest challenges for leaders in the Fourth Industrial Revolution.
"The frontiers of science should not be seen as barriers, but rather opportunities to enable collective action in pursuit of solutions to the challenges facing our world today," said Lee Howell, Head of Global Programming at the World Economic Forum.
The Future Frontiers of 2018 are:
Cause for hope
Quantum biology: Birds' ability to navigate thousands of miles or DNA's propensity to mutate are examples of how biology has evolved to take advantage of quantum behaviours. Nascent research into the role quantum physics plays in the human brain could unlock some of science's greatest mysteries.
Machine learning through small data:Artificial intelligence (AI) currently requires huge amounts of data to make relatively small advances in functionality. Conversely, the human brain can typically achieve excellent outcomes through its ability to generalize using very little data. Machines gaining the agility of the human mind would be a game changer.
Room temperature conductivity:The ability to transmit and store electricity without loss or degradation could herald a clean energy revolution and enable new technologies. Currently, superconductivity is difficult to achieve and prohibitively expensive, a situation that scientists are working to change.
Venomics: If only the medicines we use today were as effective as natural toxins and venom in binding themselves to specific targets in the human body. With more than 220,000 individual species producing nature's perfect "super drugs", the race is on to harness this potential for good.
Cause for concern
Lethal autonomous weapons (LAWS): Drones and robots have a huge role to play in building prosperous, peaceful societies. Unfortunately, they can also be used in warfare. More worrying still, once deployed they could make their own decisions about the use of lethal force.
Digital phenotyping: The ability to use technology to predict illness or ailments that are invisible to the human eye is rapidly becoming a reality. The implications for privacy and digital rights are profound if government, companies or third parties discovered a means by which to use the same techniques to secretly capture changes in our mental health.
Non-invasive neuromodulation: The ability to stimulate the brain using electrical currents is opening up a world of new treatment for conditions such as Parkinson's disease or depression. Without clear regulation, the same techniques could be used to deliver unfair advantages, reinforcing inequalities. Worse still, there is the potential for government to use it to manipulate the mental states of specific groups, such as soldiers.
Predictive Justice: AI, neuroimaging and big data has opened up a world of possibilities when it comes to identifying individuals and scenarios where a crime is likely to occur. The downside is the risk that the same techniques are used to produce fake evidence and protect the guilty.
Discussion about how to optimize the positive aspects of these future frontiers while mitigating their negative effects will be the focus of a number of workshops and action-oriented sessions at the Annual Meeting of the Global Future Councils which will take place in Dubai, United Arab Emirates, 11-12 November.
Report: Rich economies not a promise of education equality
High national wealth does not guarantee equal access to a quality education, a new report released on Tuesday by the UN Children's Fund (UNICEF) suggests.
The report incorporates new data from 41, wealthy, member countries of the European Union and the Organization for Economic Co-operation and Development (OECD).
Countries were assessed on their children's access to quality education, and differences in performance among children from preschool to primary school levels.
According to the report, some of the poorest countries surveyed, such as Latvia and Lithuania, demonstrate higher preschool enrollment and more compatible reading performance among its students than wealthier countries.
The survey was conducted by the UNICEF Office of Research-Innocenti, established by UNICEF to gather data in support of its advocacy for children worldwide.
Director for the research centre, Dr. Priscilla Idele said, "Countries can offer their children the best of both worlds: They can achieve standards of excellence in education and have relatively low inequality."
She added that rich countries "can and must" ramp up their efforts to ensure children from disadvantaged families are meeting education standards, as they are most likely to fall behind.
Circumstances beyond children's' control, the report says, are driving some students to outperform others. The poorest households, for example, show lower preschool attendance rates, while first-generation immigrant children struggle more than non-immigrant children.
The report advises modifications to early education programs, aid to low income families to reduce socio-economic disparities, and production of more data on the subject via longer, in-depth studies, to improve overall education accessibility and performance.
This report is part of the Innocenti Report Card initiative, designed to monitor and compare the performance of wealthy countries in securing the rights of children.
This research is intended to help ensure that all girls and boys complete free, equitable and quality primary and secondary education by 2030,a  central focus of Sustainable Development Goal 4 one of 17 global goals set by the United Nations General Assembly in 2015.