Poetry always smelled like spring dirt to me. In the distance, the future imagined like clockwork. Chronic pain is always both an illusion and reiterated. Repetition is our law.
The past is alien like our dreams, goals, fantasies and delusions. She has knots to loosen that unnerve her but she loosens them with skill. I am a late bloomer or usually if I bloom, it is after midnight. In the cool early hours of the morning. She was posh. She was bold, brave and brilliant and I was not.
She was Sylvia Plath and I was Anne Sexton.
She was the sunlight in my Hades. The elite. Well, they lived. She fed the thoughts that were my lake. On good days, the surface of that lake was flat. I listened to classical music a lot after I left the hospital. Sometimes the history of the melancholia would go by daily unnoticed. One night it was my father. The next night it would be me. The mental illness, the bipolar would revert to cyclical motions in our family. Mania, the onset of it was like fire, threads of light, fireworks, sparks floating in the air.
That was still when I was at home. When I was at the hospital, it was a different story. They tell me (my parents, my father especially) that there is justice in loving someone else but I just do not see it. I see the betrayal and the promises. I could have said several things to her. Things that mattered. I saw her illness. She saw mine. I write to replenish myself I told her. I pray she told me. When a friend arrives, we holler hellos as if we had not seen each other for years.
As if, there must be a reconciliation again. There were cracks that the illness shone through long ago. The female reflection in the mirror projected its lovely ego onto me. Wear dresses the reflection told me. It will make you brave as if you are going out to war with another country or city where wolves, tigers and lions are forbidden. Where you can eat a childhood breakfast that they served you up in the hotels you stayed in with your family as a child when you went on holiday.
There are rooms that feel as cold as winter. Rooms that feel as warm as summer. All you have to do is wish it into reality. Rooms where you bloom into culture and imagination. The roses of the awareness of creativity and the visions that comes with it. Suddenly I understood my childhood environment. I extrapolate the intellectual from everything in my life. There is a startling metaphor in the map of stars and the fabric of the universe. The sacred contract that we have signed with the mountains, the hills and all of that jazz bleeds into the wasteland.
You are necessary to me I told her. I need you as I need air. You are a myth. Flame. Beloved. Afterward you will become a protagonist in one of my books. We shared each other's sorrows. In the end, her suffering became my suffering. My sadness became hers. Let it fall. Let it fall. Let it fall where leaves and that grassiness find themselves. My intellect is coloured with attachment. Nothing has changed there. I talk to her now in retrospect. I make believe conversations that we had.
She arrived in my world like spring. Her courage impressed me. My throat spoke of darkness. A voyage into my twenties. Love came on a Thursday. I loved the way she wore her hair. The way she walked. The way she talked and articulated herself. In the end when two women love each other, there will always be a death or a succession of deaths. In the end, in my eyes there was a darkness. In order to love, you must forget, forgive and remember. You must remind yourself repeatedly that this is not a game but in the end, there will be a loser.
Perhaps it will be you. You must prepare yourself for that. Love was like a flood. A tsunami. The villagers crowded around us in the canteen as we lined up to receive a hot breakfast, a filling lunch (usually grilled chicken), an early supper at five o'clock in the late afternoon. We would look for each other but we would not sit with each other. She sat with the 'dysfunctional crowd'. The children of the elite. Teenagers who suffered from anxiety, panic attacks, body dysmorphic, social and eating disorders.
Stupidity inhabits both human life, wilderness and wasteland. I sat alone. I was always alone. I preferred the road of loneliness even then in my early twenties. Wolfing down my food as if my life depended on it. Pretending that nobody could see me. You have to be careful on your life journey. The partners that you pick to accompany you across bridges. She silenced my childhood trauma. She was the river dust to my river Ouse. She might as well be dead now. The elite will give you hope.
Teach you everything you need to know about positivity and human potential. Accepted by the elite (they all had wings) I lived. Walls have emotions too if you listen carefully. Their voices are made of stone. He is not there anymore. I look and look and look for him but to no avail. He cannot be found. God does not want to be. I have to ask my heart does this make her happy or sad that she, my heart is finally released from the past. Relic. Witness. I am restored to a healthy specimen. Touch as poetry is always filled with consent and profound courage.
It leaned into me like a lover. I do not exist for this love anymore. All I can remember was coming in from the cold. Coming home. Coming home. It always starts this way but near the end of friendship you realise you must survive. Once upon a time in my life, in my twenties, women seemed to be made of echoes. All that harmonic summer the interiors were cool in the beach house my sister rented. We were made of iron. Made to rust. Made for verdigris. The men and women around us at the beach seemed to turn into echoes of entertainment.
Their roots in harmony. Haunting and pleasant at the same time like a picnic lunch. I could have danced but I did not. Instead, I drank my pharmaceuticals.
I know there is a network of veins. When, how and where. Everything feels like a wound. The noise, the garden sprinkler, birdsong, music, the radio. It is all like fire to me. The general population, the psychiatrist, the psychologist is of no help to me. They all want to teach me 'the joy choice'. Why be happy when you can be mad as hell. The sun and sky in your reality shielding you from the real mad hatters. The real haters. This is my soliloquy. I am Antigone. I am Joan of Arc. I hear voices in the dark. I sometimes see things. Mediums call these visions.
Letter to genius African poet Beaton Galafa
Dear friend, in the lateness of the afternoon I would like to give you some books as a gift. I think of you in Malawi. Today, it was one of those summer days that seemed to go on forever. Somehow this realization makes me feel quite sad and empty. Sent out three sample chapters today. My first outing as a novelist. Oh, such a perfect day filled with good intentions. I think of xenophobia and poverty, the haves and the have nots, old age that is rooted in poverty, death in cities, the lethargy of particles and atoms and the spaces between them, and how this is not such a good time for me. It is hot weather. I try most of all not to love when I am writing, and to be loved in return. I feel overwhelmed.
I think of Uzbekhistsni sheep in winter as the season advances upon us. I think of the letters I am leaving behind from the diary of a poet. It is important to keep notebooks. Daylight is fading fast outside. I am Virginia Woolf. I am Jean Rhys. I am Petya Dubarova. I am the twins Sylvia Plath and Anne Sexton. In my father's house I exist in an age of innocence, and live with a quiet courage. In the centre of this wasteland is a fragmented summer filled with decay and sabotage. I think of Christ in the illusion and genius illumination of this world. Standing in this asphalt jungle, while I realise that I have no link to the outside world. I can see the similarities between this world and the universe. The familiar and the unseen going the distance. This was supposed to be a poem about Black Consciousness, the mysteries of my sorrows, constellations beyond the trees, and emptiness. That emotional rollercoaster ride. It will be hours until I sleep. What is prayer, and the search for hope in the middle of a starry night. I search for a common ground in my writing.
Forgiven, but not forgotten. There was a home and a family that belonged to you. You have revealed your true self to me and now I must do the same for you. Coming home from the sea, I make myself a cup of coffee in the kitchen after dropping off archival material at the South End Museum for the perusal of the curator and his secretary. Ice in my veins. Held captive by words and dead poets. Haunted by the genocide in Rwanda, capitalism, imperialism, Botswana, Ghana, Senegal, and Tanzania. The world is burning now. Soldiers are turning into dust. I am a robot. Drinking her coffee, barefoot in jeans with her hair tied back with a scarf that has orange flowers on. I am also a volcano lover, compatriot, and poet swimming in this large cup of tears that I drink from.
This state of despair and unhappiness is organic in nature. To live the winning way I have to write, to become conscietized in this global political climate. These brutal lectures are the harvest of Maya Angelou and Oprah's friendship. Let this be the beginning of a beautiful friendship between two poets. One from Malawi, and one from South Africa. For to question everything in life is a powerful meditation on this landscape of information, and to question nothing is like saying that poets are both the life, the living dynamics, and the death of what defeats modern society. We are Moses in the wilderness of funeral decay, and there is a kind of grassroots silence in that reckoning with the vivacious rapture of the world, and the human being's physical body, and emotional, mental and verbal blank slate incomplete and stainless.
Why I write: The autobiography of a poet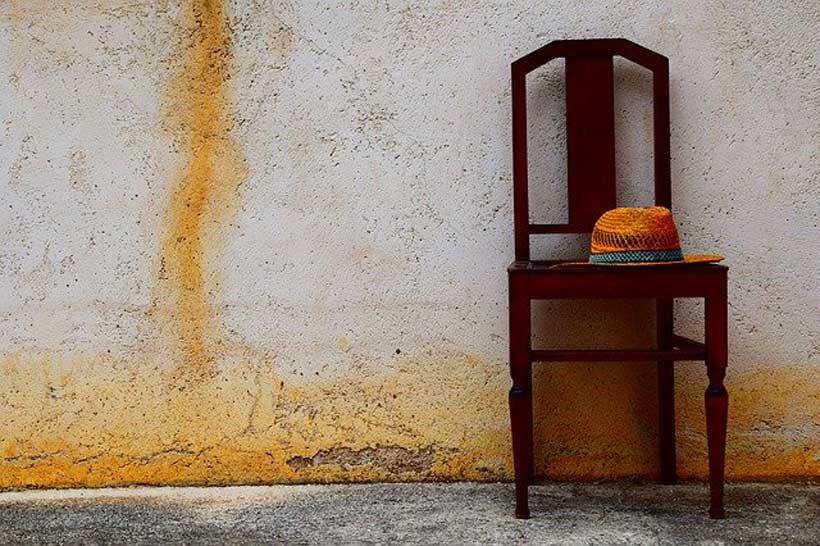 Why didn't you love me mum like Paris, across the valley's face, the blood-instinct of the poet's existence, about diaries and the man who can't be moved. Your skin was a working class experiment. This resurrection life is now in me. As you say. As you say. Impossible for the grave and lithium to keep me down. You never told me that you were ever, ever proud of me, of all of my academic qualifications, the fact that I turned out to be a poet, that I have written 10 books. You are the paper tiger empress. Worthy of that title, mother. I map out my life. The bite of Port Elizabeth, the human zoo of Mossel Bay, the volcano of Cape Town, the greeness of Swaziland, my slave ancestry of Humansdorp, winter in Johannesburg, the Northern Areas where I have lived my entire life as Bay poet. I think of all the areas of my life that have played major thematic roles in my writing life. I think of this goalless unplanned day. You have successfully breezed through life. I have not. I am middle-aged and I am still struggling with this. The lack of mother love, tenderness that can only come from a kind of custard apple nourishing home-cooking.
Tiredness and ill health, exhaustion and fatigue have ruled my life. You were the exact opposite, mother. You were tennis legs, conjured up prime rib amongst the men in this meat town. I was the consummate actress fading into the background. Fading from view. Every detail of my life, the noise, the distractions, the indifference to relationships, mental and physical health, compared to your enigmatic one. I was the prizewinning intellectual of the family. I lived my childhood and adolescence in an ice house. You were the florist, arranging flowers, my life for yours, and so, we lived vicariously through each other. I lived your dreams. You lived mine. I say the wrong things. You are right. Always right. I expect too much of people. It is only because of the high expectations you had for me mum. You were hypersexual, hypocritical, malicious, vindictive to me your flesh and blood daughter.
We share a gene pool. We share a bloodline. I have led a solitary life in your shadow, mum. A non-eventful life. You had two daughters. I would read dad's textbooks on philosophy, theology, religion, art and literature. The way I am going to deal with the past is to pretend that I never existed in it, only received circumstance after circumstance after circumstance. I have been quiet, infinitely reserved, morose, in a predictable fashion. I tell myself this. I am happy being alone. I am done with your mental cruelty. I am done with dealing with issues of trauma, and not healing. Not receiving any kind of reward for it. I was only happy when I was the birthday girl, or the arrogant ballerina, seduced by my father's inner sanctum.
Whenever he was writing up his research for his thesis, watching television without a beer, or, nursing a whisky tumbler in his hand, or in his study working at his desk, that was pretty much his inner sanctum. I adored him for that. For the perfect childhood he gave me. Mum did not choose me. Even as a child I watched myself carefully in her presence. Dad took me to church. Church gave me grace. Expounded the virtues, the nature of man, and the life of Christianity. Media and film school taught me about the panache of Spike Lee and addiction, and the Brahma Kumaris taught me about karma, the powers of positive thinking, and meditation. Whenever I worked at something I made progress with it. My writing is very much the private me. I am perpetually exhausted with the idea of being the poet of moving people who do not want to be moved by my growing bouts of ill health, loving people with exquisite vigour who refuse, refuse to love me unconditionally. Cousins, aunts, uncles, siblings, maternal, estranged, immediate and paternal family.
They are daft organisms crawling on the churning belly of the whale of this life that I have absolutely nothing in common with. Other families belong to nuclear families. I never did. I am trying to grasp the ceaseless evolution of this life, this poetic life, the writing life, the dark edge of my own life in void and in flux, the black holes and starry wonb of vivid and brilliant introspection, the clandestine assignment of my physical and mental reflection projecting and illuminating itself in what I create, or, respond to, reject, or, observe. And the argument always is, has been, why does everything in my life fill me to the armegeddon-brink of emptiness. Then I think of summer this year. I think of my sister visiting friends in Berlin over Christmas. Hot winds in faint light in Hemingway's Africa. Discovering Alice James' lesbianism at the end of her life while she lay dying of breast cancer. Salinger during the war meeting Hemingway. I think to myself who will take my mother's place one day. Who will become the next father substitute in my life. The pouring rain is like champagne. Images of people soaking up the sun in the clouds. In the verses, there is more than just an accumulation of a lifetime gathering there. I think of Ezra Pound's Alba, and his 'petals on a wet-black bough'. The love of TSE's life.
How I am the bride of nature through the shutters, how it is the supernatural that washes away my sins, I am the caretaker of conscious-reconciliation, the chief of negotiation, and chilled to the bone as the rain begins to spit down. Nervous energy like a slow war in the air as I finish deciphering with primal instinct, this, my second novel. The Island of Petya Dubarova. I think to myself that she will undoubtedly have her fame, her glory; her breakthrough.
I am a two-armed woman trying to find a field where I can grow like faith, like potatoes, like a spreading leaf falling into a natural descent, and following the routes marked by paper ships. I am done with this village. The manuscript is done. The end came suddenly. Marked as always by fear, and anxiety.
All I seem to feel is claustrophobic. So, now I am poet and novelist. Cobra King.
Yesterday Once More: Me, Anorexia Nervosa and Karen Carpenter
There is no light at the end of the world only solemn-wounds and trees that haunt in the heavenly country where I live. Everyone suffers at some point in their lives. Reindeer of hurt planted on their tongue.
Soak this in sea or plateau. Landscape or context. Coming to poetry in the beginning was difficult for me. Words were like jam and had their own alter-ego. And then poetry loosened its soul against my own and went all-historic on me. It was poetry that took me to the sea. It was poetry that took me to the mountain. Covered me in shroud, veil, and ornamental tapestry. And sometimes in the evenings I watch the birds come home until the light of day becomes ecclesiastical.
Open the door and you will find a kingdom there. There are things that you need to know about me. I have a conversation inside my head about how some people should not be parents but they are. But they are. They fight in front of their children. They watch the news or inappropriate films. I look at my mother's bent head over her work. I am doing this for her but she does not notice. Does not say anything. I look at her bird nose and her beak mouth and I have this urge to connect with her but she does not want to connect with me. I feel tribal towards her.
She's an orphan in the world now. I dreamt about my grandfather last night or was it last week.
I think of the pale fire of the sea that resonates within me like thunder. Of course, I have always wanted music in my life. People are writing about modern loss now. Living in loops. I look at my mother's bare neck. Her shoulder blades, and I think to myself that I came from that. I came from her intense psychologies. There's the upward push of her fingers as she works. I would have put music on or the radio but she said that she works better in silence. She works barefoot like a girl, and I think of her pressing into my father's back at night when they sleep together in the same bed, and I think of how some people should never have been parents and then.
Then I think of mine. I think of the silence in their bedroom and the last things they say to each other before putting out the light and putting their heads on the pillow. I wonder did my father always make my mother feel safe. I don't know what that's like. Believing in a man. Believing that he can give you the world. I think of the truth about loneliness. About how it's all stardust, moonlight and roses. I think of the men who have been kind to my mother in her life because she was a beautiful woman and didn't have to work hard for attention from kind or unkind men. The way that I have had to work hard for it my entire life, and I wonder if my mother has ever kissed my father's neck like I kissed the last man that I was ever in love with.