Azerbaijan shows interest in SCO
Welcome to the Caspian Daily, where you will find the 10 most important things you need to know on Caspian Sea Region. We appreciate ideas, reports, news and interesting articles. Send along to Caspian[at]moderndiplomacy.eu or on Twitter: @DGiannakopoulos
1Azerbaijan shows interest in SCO. Azerbaijan, Cambodia and Syria are showing interest in the Shanghai Cooperation Organization (SCO), but there are clear criteria for joining which should be observed, Anton Kobyakov, the advisor to the Russian president, the executive secretary of the organizing committee on preparation and chairmanship of the Russian Federation in the BRICS and the SCO, told TASS.
2The UN Security Council has delayed a vote on a British-drafted resolution that would condemn the 1995 massacre at Srebrenica during the Bosnian war as "a crime of genocide" after Russia informed council members it would veto the measure. Russia has circulated a rival draft resolution which does not mention either Srebrenica or genocide, but no vote has been scheduled on it. Last week, Russia's deputy UN ambassador Petr Iliichev called the British draft "divisive", saying the Russian draft was "more general, more reconciling". [the guardian]
3North Caucasus — a Wall Against or a Bridge for IS? "Amid the vast ocean of Islamist radicalism, the particular focus given to Islamic State (IS) is merited by its role as the main center of gravity in the transformation of transnational violent jihadism today. Before exploring how this phenomenon is linked to and affects Russia in and beyond the North Caucasus and in the broader Eurasian context, and before examining the character, scale and the contextual limits of such links, it makes sense reflect on IS itself and the plethora of views and interpretations of this movement" writes Ekaterina Stepanova for the RIAC.
4Russia is set on Wednesday to host summits for the BRICS emerging economies and the Shanghai Cooperation Organization (SCO), a Eurasian economic and military alliance. Putin is expected to meet with the leaders of China and Iran during the event, which runs until Saturday in the Russian city of Ufa, about 1,200 kilometres east of Moscow. One of the event's highlights is the expected launch of a BRICS bank, seen as a challenge to Western financial dominance.
5Ashgabat has hosted a forum on rational use of water resources. The forum was organized by Turkmenistan's Water Industry Ministry and the embassy of South Korea in the country. The main purpose of the forum was to exchange experience and present projects and services based on the latest technologies and research in this sphere.South Korean companies presented projects on creating advanced integrated water supply management systems, purification and desalination of water and controlling its quality. South Korea's leading "K-water" company which is the provider of services in this sphere presented projects on river restoration, including the construction of multipurpose dams and other facilities.
6The European Azerbaijan Society addresses open letter to Chatham House. The letter says: "Your invitation to this man (Bako Sahakyan) is an outrageous slap in the face to a people who have surely suffered enough for the past 23 years and, especially given the current situation in Armenia, is certainly a blow to the prospects for peace and democracy in the region… your credibility is shot; you should be ashamed to claim the status of an independent policy institute"
7How the Senate could make or break the Iran nuclear deal. "Under the terms of the Iran Nuclear Agreement Review Act passed in May, if President Obama sends an agreement to Congress after July 9, the length of time Congress has to review the deal doubles from 30 to 60 days. Lawmakers can't stop the U.S. from implementing the agreement entirely. But they can block the president from lifting some of the toughest sanctions against key sectors of Iran's economy that were implemented by Congress, which would almost certainly cause the deal to fall apart" writes Rebecca Kaplan for the CBS.
8India Signs Five Key Agreements With Kazakhstan to Enhance Ties. "India and Kazakhstan today inked five key agreements including a defence pact to enhance military cooperation and a contract for supply of uranium after Prime Minister Narendra Modi and Kazakh President Nursultan Nazarbayev held comprehensive talks in which they decided to actively engage in the fight against terrorism and extremism" [NDTV]
9Why Russia's turn to China is a mirage. "Since Japan has joined the West in imposing economic sanctions against Russia, and India's trade with Russia remains small by comparison, the Kremlin's turn to Asia has in essence been a turn to China. In the months following the escalation of the crisis in Ukraine, Moscow announced plans for a number of projects with China — ranging from a new method of inter-bank transfers, to a joint credit agency — that seek to create a shared financial and economic infrastructure between the two countries that would allow them to function independently of Western-dominated financial institutions" writes Björn Düben for Reuters.
10A delegation led by the minister of State for Foreign Trade of France, state secretary on the Promotion of Tourism and French Nationals Abroad Matthias Fekl visited Azerbaijan's Ministry of Energy. The sides discussed issues of energy cooperation between Azerbaijan and France. Deputy Minister of Energy Gulmammad Javadov emphasized that, "Shah Deniz-2" field will allow the wide range of export of gas reserves through TANAP and TAP. Deputy Minister also spoke of the works carried out in the direction of reducing the country's economy's dependence on oil and gas, programs and projects realized in the field of alternative energy. He noted that, there is a need to benefit from the French experience in this direction. Mr. Matthias Fekl said that, energy cooperation with Azerbaijan covers the areas of oil production, geological exploration, petrochemical and gas industry. Speaking about the activities of Total in Absheron field, Matthias Fekl said that France is ready to provide financial support to gas projects.
China-Eurasia Council condemns aggression of Azerbaijan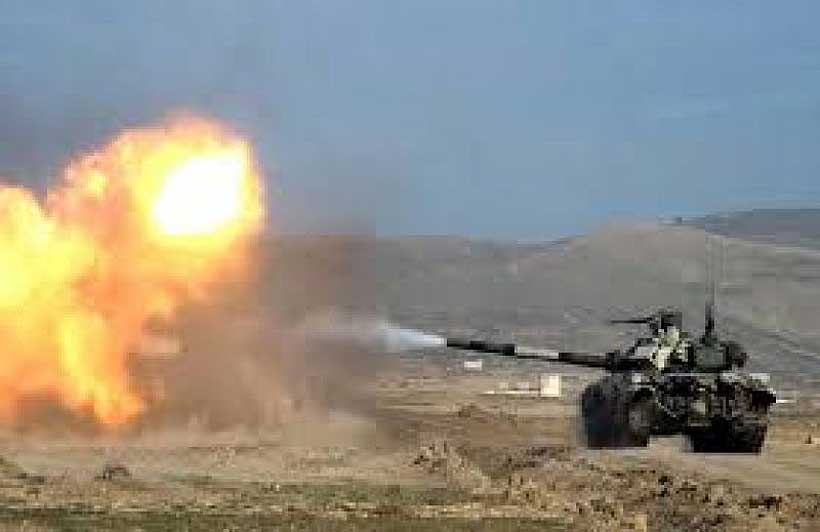 China-Eurasia Council for Political and Strategic Research strongly condemns Azerbaijani aggression which Baku started on July 12, 2020. Azerbaijani Ministry of Defense is a threat for the entire World as it is speaking about its aims to strike Metsamor Nuclear Plant, which is located in Armenia. Baku must understand that this is a crime against humanity, and it is equal to nuclear strike.The destruction of Metsamor Nuclear plant will be a disaster not only for Armenia, but also for Iran, Georgia and Azerbaijan, it will harm World's environment and stand a real problem for several generations of the World. It is worth mentioning, that this time Baku attacked the Northern borders of Armenia, which are sovereign territory of the Republic of Armenia according to International law. Azerbaijan violated the principle of territorial integrity of a sovereign state, which is one of the important pillars of International law.
China-Eurasia Council for Political and Strategic Research condemns Azerbaijan for using force against civilian population of Armenia and calls for peaceful negotiations. Baku must show solidarity and join global ceasefire initiated by the UN secretary general Antonio Guterres and must not try to escalate the situation on the border to deflect public attention from the situation concerning the outbreak of Covid-19 in Azerbaijan. We call official Baku to take care of Azerbaijani people in the hard times of Coronavirus and not send its soldiers to real death. Being multinational Council, for us It's terrible to hear about lossfrom both sides and we express our sincere condolences. Hopefully peace will come to South Caucasus, which is an important crossroad in Eurasian mainland and it can stand a very important link for Belt and Road Initiative, if all problems solved in a peaceful way.
Condemnation Of Armenian Aggression By Friends Of Azerbaijan (FoA)
Friends of Azerbaijan (FoA) strongly condemns the coward act of Armenians aggression in the Tovuz district of Azerbaijan that is a sheer violation of international borders and law. The act is an attempt of Armenia to drive global attention from the peaceful dialogue and negotiation process on Nagorno Karabakh.
In an online meeting of the delegates of the Friends of Azerbaijan (FoA), a joint declaration of condemnation has been issued by the honorable members of Friends of Azerbaijan (FoA).
According to this declaration, Armenian aggression can jeopardize the whole South Caucasus region. The incident on July 12, 2020, is being considered as a direct attack on Azerbaijan and the repercussions of this incident can result in massive catastrophe in the entire region.

The delegates of Friends of Azerbaijan (FoA) stressed the global powers to come forward and take serious action on Armenian intervention by violating the international border of Azerbaijan. The act of Armenia is an open challenge to the sovereignty of Azerbaijan.
Malik Ayub Sumbal founder of Friends of Azerbaijan (FoA) termed that Armenia is losing its legal and moral position on Nagorno Karabakh and there is mounting pressure on Armenia by the international community for the peaceful solution of Nagorno Karabakh according to the UN Resolutions. At this time to get rid of such kind of diplomatic moves, Armenia has launched another major front in Tovuz.
When the whole world is busy against the Covid19 Armenian Prime Minister has chosen a very dangerous path that can take the whole region into war and bloodshed.
Friends of Azerbijan (FoA) is firmly standing with shoulder by shoulder to the people of Azerbaijan and martyr's families at this hour.
Kyrgyz Republic to Enhance Quality of Education with World Bank Financing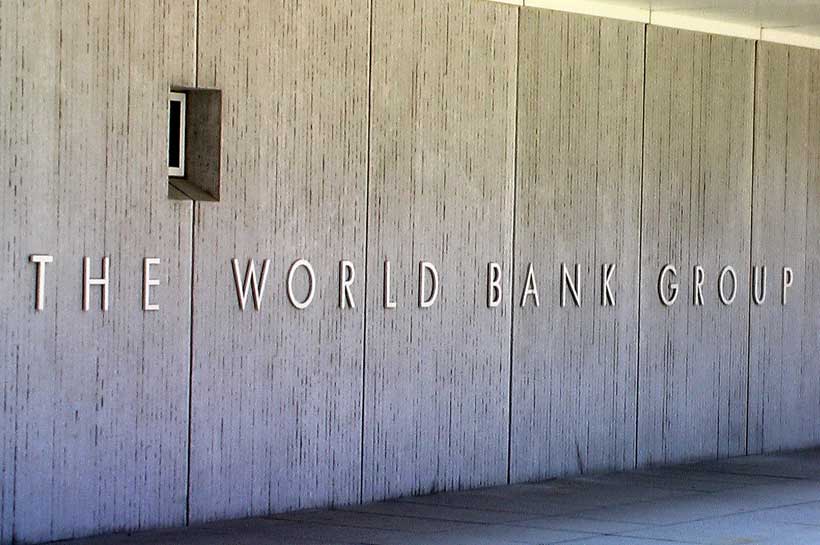 The Kyrgyz Republic will receive World Bank financing for the Learning for the Future Project in the amount of $50 million, on highly concessional terms. $25 million is allocated in the form of a grant, which requires no repayment, while the other $25 million is credit with a 0.75% interest rate, with repayments eased over 38 years, and a six-year grace period.
"The Learning for the Future Project aims to help raise the Kyrgyz Republic's human capital through enhancing school readiness and teacher effectiveness," says Bolormaa Amgaabazar, World Bank Country Manager for the Kyrgyz Republic. "The project puts special emphasis on distance and online learning, increasing digital literacy and building teacher capacity for best teaching-learning practice. Such support will help the country's education system better respond to learning from home during the current school closures and recovery period from the COVID-19 pandemic. In the long run, this approach will help better prepare children for learning and adapting to a fast-changing future economy."
The project has four main areas of support: expanding school readiness for underserved children; increasing effectiveness in teaching practice; enhancing technology-enabled support for learning; and enhancing measurement of learning. In the coming five years, the project will specifically help:
Establish 500 fully equipped community-based kindergartens in rehabilitated premises, thus enabling a successful transition to school for 20,000 children aged 3-5 years, in poor communities countrywide;
Build teacher competencies for more effective teaching of reading, mathematics and sciences in primary and secondary schools, through training in effective pedagogy and assessment, provision of digital learning content, resources and materials in 1,200 schools (53 percent of the total number of schools in the country);
Provide digital literacy training for 36,000 teachers to enhance their capacities to use digital technologies for professional development and effective teaching;
Equip 1,200 schools with an IT platform to support technology-enabled teaching and learning. The Republican Institute of In-Service Teacher Training will assist in developing digital content for teaching and learning;
Introduce a new criteria-based assessment instrument and methodology, develop and introduce standardized tests aligned with new learning standards, conduct the National Learning Assessment in 2023 for grades 4 and 8, and participate in the Program for International Student Assessment (PISA) 2024.
The project will be implemented by the Ministry of Education and Science of the Kyrgyz Republic during 2020-2025, using its existing institutional structures and in compliance with relevant World Bank procedures and standards.
The project supports the World Bank's 2019-2022 Country Partnership Framework for the Kyrgyz Republic and is closely aligned with the National Education Sector Strategy-2040 of the Ministry of Education and Science, which is now under development. The project was approved by the World Bank's Board of Executive Directors on March 31, 2020 and was ratified by the Parliament of the Kyrgyz Republic on June 11, 2020.