Hypocrisy, Crisis, Catharsis…
A stronger EU-Russia partnership now looks like a pipe-dream, reflects former foreign minister Igor Ivanov. On the plus-side he sees less hypocrisy on both sides, and outlines five steps towards repairing the relationship…
Relations between Russia and the European Union are in deep crisis – perhaps the most serious crisis since the end of the Cold War. As the Russian Federation's former foreign minister, I particularly regret this bleak state of affairs as along with my European counterparts I myself invested much time and effort in building a stronger Russia-EU partnership, with all its political, social, economic and humanitarian dimensions.
Many of our past plans and hopes now look like pipe-dreams that are remote and seemingly irrelevant to today's grim realities. I am sure that many in Europe share my frustrations and concerns, although there is little sense in just being disappointed and pessimistic. We should instead analyse the mistakes and blunders of the past in order to reveal the opportunities of the future.
The most graphic manifestation of the deep gap that has emerged between Brussels and Moscow is, of course, the situation in and around Ukraine. We can debate endlessly about who is to blame for this situation and whether it could have been avoided. Both Russia and the European Union have, in my view, contributed to the escalation of Ukrainian problems, and so both should bear their fair share of responsibility for the unfortunate developments in that country since autumn 2013. As I see it, though, Ukraine has not been the main cause of the Russia-EU crisis; rather it has been a catalyst of the more fundamental rifts that had emerged between Moscow and Brussels over the last few years. In short, the Russia-EU partnership has not worked out in the way that had been anticipated some 10-15 years ago.
So the question must be, what went wrong? Unless we look back into our past, we cannot realistically plan our future. Twelve years ago, we agreed at the 2003 Russia-EU summit in Saint Petersburg to proceed with the so called 'four spaces' in our co-operation. I was personally involved in drafting these four spaces, and I still believe that it was a very important achievement in the relationship. Later, these four spaces were to be complimented by the EU-Russia Roadmaps supposed to define specific goals, schedules, and benchmarks in each of the spaces.
Since then, we have not made a lot of progress. In many ways we lost ground and not gained it. We failed to sign a new EU-Russia Partnership agreement to replace the old one that had expired long ago. We couldn't move to a visa-free regime between Russia and the Schengen zone, and were unable to reconcile our differences on the EU's 'third energy package'. Even on less controversial matters like research co-operation, environmental protection and transportation, our progress was modest, to put it mildly.
That said, I would not want to downplay the efforts of the committed men and women in both EU and in Russia who did much to bring co-operation to a new level. Yet the overall balance sheet isn't impressive. It is true that our economic co-operation continued to grow until 2014, as did the scale of EU companies' investments in Russia and the number of joint ventures. But the relationship's institutional framework failed to catch up with these new economic realities, so the gap between businessmen and the politicians grew wider and wider and then turned into an abyss during the crisis over Ukraine.
Why didn't we succeed in using the last 15 years to their full extent? Why could the private sector on both sides not lobby for a new level of political partnership between Russia and EU? One of the most common explanations is that on both sides politicians were distracted by such other priorities and events as the global economic crisis of 2008-2009, the conflict in the Caucasus, complications in the eurozone, the relentless rise of China, the Arab Spring, the U.S.-EU transatlantic trade and investment negotiations (TTIP) and so on. There may be some truth in this explanation, but what does that prove? It only tells us that for both the European Union and Russia their mutual relations seemed of secondary importance, and could therefore easily be shelved or even sacrificed for the sake of more central and more urgent needs.
The Ukrainian crisis has thus become a very explicit manifestation of the fragility of our relations. Both sides pursued their own policies toward Ukraine without any co-ordination, or at least consultations, with one another. The question of the "European choice" for Ukraine was raised only in the old "zero sum game" logic of the Cold War. I am myself convinced that with the necessary efforts on both sides we could have avoided the Ukrainian tragedy – at any rate in the dramatic form it has finally taken.
Rather than emphasising the differences in our approaches and blaming each other, we should have looked for what unites us in this extraordinary situation. Above all, neither the European Union, nor Russia has anything to gain from Ukraine becoming a 'failed state' in the centre of the European continent. On the contrary, such a development would create a whole range of fundamental threats and challenges to everybody in Europe, not to mention the countless tragedies and suffering it means for the Ukrainian people. It will now be much more difficult to restore the relationship between Russia and Europe than it was only a year ago, but we have no alternative to limiting the damage and moving ahead.
A lot has been said about the European institutional deficit that was clearly demonstrated by the Ukrainian crisis. And it's certainly true that the many European and Euro-Atlantic organisations and mechanisms that were specifically designed to prevent or to resolve crises failed to do so – with the qualified exception of OSCE, the Organization for Security and Co-operation in Europe. Instead, the crisis gave birth to new forms of international co-operation like the so-called "Normandy process". This new format may look extremely fragile and shaky, but it at least demonstrates our common ability to make tangible progress under even the most difficult circumstances.
Where, then, should we go from here? In my opinion, five urgent steps are needed if we are to start repairing the badly damaged EU-Russia relationship.
First, we must prevent any further escalation of the military conflict in the centre of Europe. The Minsk agreements have to be implemented in full by all the sides without any exceptions or procrastinations. All violations of the agreements by rebels in the east or by the Kiev authorities should be brought to light and properly investigated without resort to bias or double standards.
Second, we have to enhance and to broaden the Normandy format. Aside from sporadic meetings at the very top or at foreign ministers' level we need a permanent high-level Contact Group in Kiev that will work on a day-to-day basis with the parties to the conflict. It is critically important that U.S. should be included in the Contact Group to avoid any misunderstandings or failures of communication across the Atlantic.
Third, Russia and the West should refrain from hostile and inflammatory rhetoric that fuels public mistrust and hatred. The vicious spiral of today's propaganda war has to be stopped and reversed – at least at official level, if we do not want to turn the current crisis into a long-term confrontation that will divide our common continent for years, if not decades, to come.
Fourth, both sides have to invest political energy and capital in rescuing what can still be saved from the best days of EU-Russia co-operation. So far as is possible, we should maintain our joint projects on education and research and in culture and civil society, environmental protection and climate change. We should try to preserve our successful trans-border co-operation, contacts between Russian and European regions and between 'twinned' cities. These are the seeds of the future renaissance of the EU-Russia relationship.
Fifth, the time has clearly come to explore opportunities for closer and more intensive contacts between the European Union and the Eurasian Economic Union (EEU). The EU has little to lose by reaching out to this neighbouring integration project, while in terms of influencing the emerging EEU's standards, mechanisms, procedures and modes of operation, the rewards could be handsome.
I don't want to imply that we should be getting back to "business as usual" by ignoring the deep political divisions between Moscow and Brussels. That approach wouldn't work even if both sides were prepared to stick by it. But one of the positive side-effects of this crisis is that there is today less hypocrisy and political correctness between Moscow and Brussels. Unless we learn the lessons of this crisis, mistrust, instability and losses in both east and west will continue to multiply.
Fist published by the Europe's World Summer 2015 edition under the title: 'The tough lessons of the EU-Russia crisis'.
Destroying the concept of truth: Russian propaganda uncovered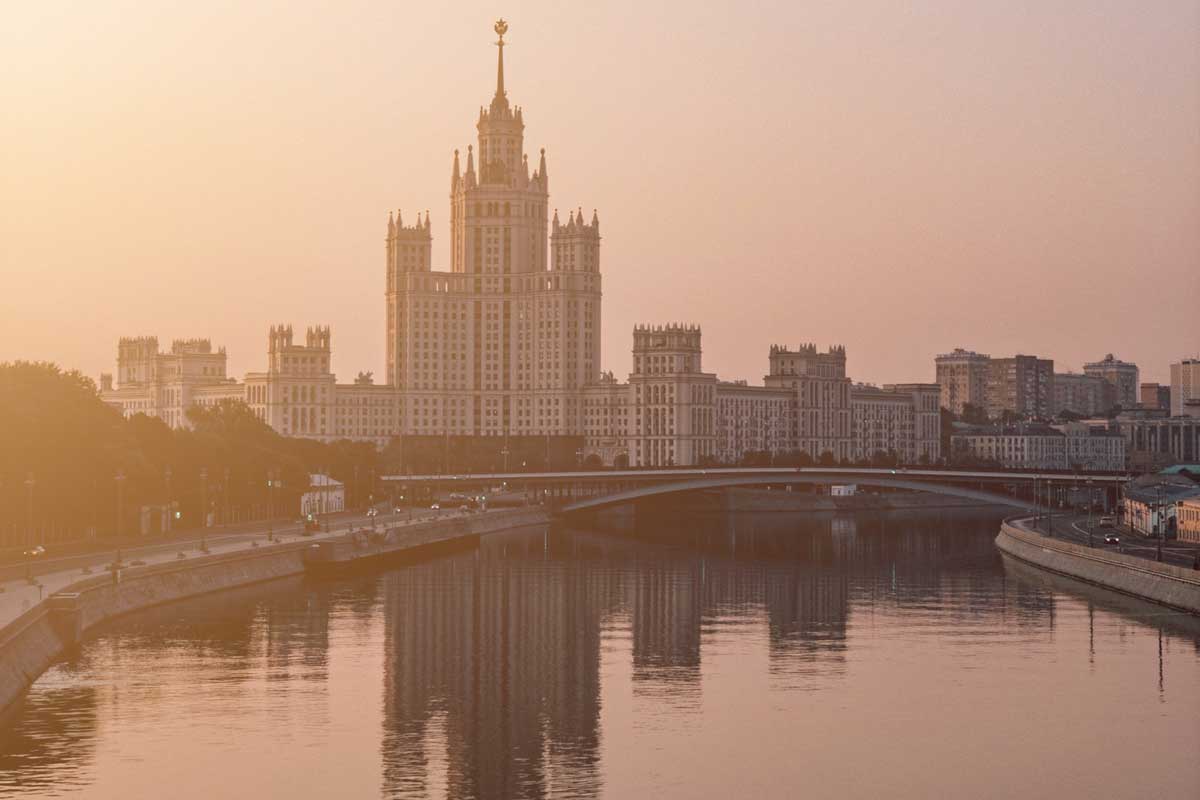 Authors: Dr. Maria Alesina and Ivan Kolpakov*
The world has fully realised the power of the Russian propaganda machine only after the 24th of February 2022. The full-fledged invasion of Ukraine would have been impossible without the popular support – or at least silent toleration – of the Russians at home. That this support would be the case was hard to believe. Yet it turned out to be a reality. The reality with far-reaching consequences for Ukrainians, Russians, and the entire world.
From supporting Putin's decades-long rule to enabling his aggressive external actions, Russian state propaganda has become a factor significantly influencing world's history. Russia's intervention in internal political affairs and socio-political discourses of other countries is a widespread phenomenon. For years, state-sponsored media outlet Russia Today (RT) has been impacting public opinion in countries across the globe, spreading fake news and alternative interpretations of reality. However, the product offered by Russian media internationally is a child's game in comparison to the propaganda targeted at Russia's own residents.
Irresistible power of entertainment
It is not a coincidence that the full-scale invasion of Ukraine was followed by shutting down of the last remaining independent media in Russia. The occupation of Ukrainian territories came together with immediate blocking of the access to Internet and Ukrainian media in favour of streaming Russian television. Alongside the system of state violence and political repressions, propaganda is one of the two key elements used by Vladimir Putin to manipulate the society.
The machine of propaganda did not appear overnight. It has been methodically constructed in the course of the past twenty years, since the very moment when Putin got into power. First, he has monopolised the television as a means to control his political ratings and the elections' results. In the same way, later, he took full control over the national press and the Internet.
Contrary to what many would imagine, the propaganda machine does not work in a rigid and straightforward way. More than anything, it is based on a modern and addictive entertainment industry, providing vast and diverse content about pop-stars, style, travel, food. And in the midst of this flow of entertainment one finds socio-political content with propaganda-infused messages.
Furthermore, political content itself is presented in an entertaining manner. Presenters of the news programs on the major TV channels talk to viewers in a tabloid-style language. In the studios of the political TV shows, opponents are fighting and insulting one another. Shock and outrage are the main drivers behind these shows' ratings.
Meanwhile, the Russian propaganda machine is a deeply institutionalised ecosystem, where each player has its own 'niche': Telegram-channels are needed for introducing fake news, which are later spread through second-rate online media. After that, in an already 'legalised' form these fakes are overtaken by the major TV channels.
To an uncritical viewer, it might even seem that this media-curated socio-political discourse includes certain debates and alternative points of view. In reality, any discussions are carefully constructed and controlled. In this regard, radical patriots are as dangerous for the Kremlin as radical opposition, as their performance is difficult to contain. Everything that does not fit into the narrow margins of the official discourse thus simply gets deprived of air time.
Alternative truth – or lack thereof as such?
Russian propaganda does not simply suggest an alternative version of reality. It undermines the very concept of truth as such. State-controlled media relativize concrete events and developments with such messages as 'nothing is that evident' and 'we will never find out the whole truth'. Information about objective facts is commonly substituted with conspirological statements and narratives that do not require evidences and coherency. In this narrative, the West is heading towards moral degradation, Russia's army is the second strongest in the world, and the Ukrainian nation does not exist as such. This provides Russians with a comforting sense of their country's moral superiority and the strength of its leadership: 'everything is under control', 'everything goes according to the plan'.
This brings us to the key element of this vicious circle. A common consumer of propaganda is a person who has Soviet-times experience of media consumption: he or she knows that media can be lying. Yet media are not blamed for that, since their role – by history and by habit – is seen differently. Official media is not necessarily a source of relevant facts and information but a source of the general sense of orientation – be it moral, socio-political, or cultural. They are the main channel through which political agenda 'from above' reaches ordinary citizens and provides them with 'guidelines' on how to interpret reality.
The state propaganda machine has become closely associated with Putin's regime. However, consumers' habits might eventually turn out to be even more long-lasting than his rule. The main problem thus lies not only in delivering and spreading independent information inside the country but in making Russian citizens perceptive to such information. Considering the global spill-over effects of the 'brainwashing' inside Russia, this is something that the world needs to be ready to fully understand and properly tackle, at least in a long-term perspective.
*Ivan Kolpakov is a Russian journalist, writer, one of the founders of the Sol newspaper, editor-in-chief of the Meduza newspaper from 2016 to 2018 and since March 2019.
Any "red lines" left for Putin?
"Red lines" have become a ubiquitous narrative of Russian-initiated conflict with the West. Putin repeatedly used "red lines" as a warning metaphor for the West, trying to establish his boundaries of international influence. The "red lines" acquired this warning connotation in his annual address to the Russian Federal Assembly on April 21, 2021, to be repeated several times later up to February 24, 2022. As explained by his press-secretary Dmitriy Peskov and many other Russian politicians and experts, "red lines' relate to Russian national interests, outlining its national borders.
And not only Kremlin but the West also talks about "red lines", though the West sees "red lines" in using nuclear weapons by Putin in his futile attempt to conquer Ukraine.
When addressing the nation on February 24, 2022, announcing an invasion of Ukraine, Putin said that any "interference" in Ukraine by outside powers would be "a red line" for Russia. However, the West started to support Ukraine long before the Russian invasion supplying Javelins and intelligence information. The West certainly interfered in different ways from the first day of the Russian invasion providing more weapons, ammunition, humanitarian aid, volunteers, anti-Russian information campaigns, sanctions, intelligence sharing, and military training, to name a few.
All Kremlin's propaganda targets the inner audience first. When they speak to the West, at the same time, they address ordinary Russians. The apparent importance of "red lines" for the Kremlin, the ability to show that they are not violated, made the West artfully create information campaigns before supplying new deadly weaponry to Ukraine. These information campaigns aim to provide valid arguments for such supplies as a response to the escalation of the war from the Kremlin's side. At the same time, they shift attention from the weaponry itself to "conflicts" inside the NATO countries around the supplies. They expose various technical problems, such as a lack of trained personnel to master new weaponry, no service maintenance base, and others. Finally, these information campaigns often highlight Kremlin's atrocities against civilians (Bucha and missile bombing cities, villages, and critical infrastructure).
We have seen these tactics successfully employed more than once. The Kremlin's loss of information war has become evident from the beginning of the war. However, when one talks about supplying Ukraine with modern tanks to fight against the Russian army, it takes one to be a master of information tactics to supply the tanks and not to break this crucial "red line." For the last two decades, Putin has made the Victory of the USSR in the Greta Patriotic War (WW II in the Western tradition) the main achievement of recent Russian history, utilizing it as a unifying myth for multi-national Russia. This myth also serves as a justification for its aggressive foreign policy. Furthermore, this makes it very painful for Russia to think of fighting with foreign tanks, especially german tanks, making this red line very thick and visible.
Nevertheless, the West could dilute it without any seemingly essential consequences. Let's see how it was done.
The German play: at first, Olaf Sholz, Chancellor of Germany, said that Germany would allow Leopard tanks to be sent to Ukraine only after US Abrams; this statement gets immediately refuted by the German Minister of Defense; the refutation followed by supporting statements in the US media that even go as far as saying that the German position irritates Washington.
The Polish play: first, Poland says that it can send a Leopard tank to Ukraine; then it refutes it; then Poland threatens that it would send the tanks even without Germany's consent, to be followed by a statement of Germany's Minister for Foreign Affairs that Germany would not block Poland sending tanks to Ukraine.
All these "conflicts and disaccords" happen before an official decision-making session in Rammstein format. Then the plays continued with Boris Pistorius, recently appointed Germany's Minister of Defense, who, after the meeting at Rammstein, not only said that there were other countries besides Germany to disagree on shipping tanks to Ukraine (although he never revealed which ones), but also hinting later that the decision on tank shipping could be negative. In such a case, the decision would become irreversible. They even remembered a previous German Minister of Defense who allegedly refused to conduct an inventory of available Leopard tanks.
Less than five days later, a positive decision is taken, making it hard to believe that such significant disagreements and confusion could exist not only inside Germany's government but also between leading European countries and the US. Of course, conflicts and disagreements might exist, and they do exist for different international topics. However, it is hard to imagine them being so publicly visible on such a vital issue as the Ukraine-Russia war. The war has been going on for almost a year now, and effective mechanisms of communication and decision-making must have been developed, at least in such an essential part of it as military aid.
After the war's beginning, the West took a principal position in the war: to provide diverse support to Ukraine to fight against Russia. All sanctions and humanitarian and military aid issues get communicated, coordinated, and then agreed upon.
According to Francis Bacon's famous quotation, knowledge is power; this power comes with information, and information comes with noise. The West utterly understands it employing this understanding with art and craft. And the Kremlin fails to play this game. Instead, this wonderful chaos of noise prior to any critical decision allows for diluting more and more "red lines."
These information tactics allow the West to supply Ukraine with more deadly weapons. We will see another act of this information play before a decision to ship modern jet fighters to Ukraine is agreed upon. Then, of course, there will be the same level of "disagreements and conflicts," but eventually, one shouldn't doubt that Ukraine will get jet fighters, starting with Soviet MIG- and SU-fighters from Slovakia and Poland, then followed by F-16s and other NATO models.
The Kremlin's reaction is precious. Putin's press secretary, Dmitry Peskov, commented on the decision to ship tanks to Ukraine, saying that it became clear to the Kremlin that there was no accord in the West in general around the issue of military aid to Ukraine. Also, the fact that the West has enough modern tanks capable of fighting with Russian remains obscure for the Kremlin, according to Peskov. This is what the Russian propaganda wants and needs to see: disagreements and conflicts. This conflict's agenda allows them to lullaby the Russian people with tales that the support for Ukraine will wither soon and that Russians need to be patient just a little bit more. Then Victory will come, exactly like in the Great Patriotic War.
The strategy of the West is clear; no Western country wants to be at war with Russia. At the same time, Ukraine needed support, so the West started supplying it with more advanced weapons. Now the supplies happen much quicker than at the beginning of the war. The "tank case" shows this change in the western approach to the weapon supply, where a silent embargo on offensive weaponry was in effect for 11 months.
The Kremlin's narrative of "the red lines" failed from the beginning as Russia violated international "red lines" when it invaded a sovereign state. Furthermore, this 'red line" is not only part of Western values but is one of the pillars of the system of International Law. Another pillar of international relations is that supplying weapons and even using one country's experienced army officers to help another country's army in its military actions has never been seen as direct involvement in a war. No one has seen, or described Soviet military support and presence in Vietnam against the U.S., or in Egypt and Syria against Israel as direct war between the U.S. and the USSR.
Putin's several public warnings to respond if NATO crossed "red lines" by providing Ukraine with certain missile strike systems remained just words. Other prominent Russian officials repeatedly made similar warnings, promising to consider U.S. and NATO vehicles transporting weapons on Ukr
The West understands that Putin's "red lines" are for the internal agenda only. Even the fact that they are not named but outline some obscure "national interests', allows the Kremlin to interpret them differently, twisting its propaganda around. But the "red lines" do exist. The West should not underestimate them. Inability of the Kremlin to define and observe them. It is quite obvious that the next "red line" is national borders between and Ukraine and Russia as of Feb.24, 2022. This issue lacks accord in the West. Should Ukraine get Crimea back? Should it get it now or later? Should the West publicly announce its "red lines" outlining them as the Russian Federation's borders as of 1991?
While these questions are still to be answered, one red line obviously exists for Putin. This line is his personal safety, and in the current power construction in Russia, Putin can secure his safety only if he retains power. When the West challenges his personal power, then he will feel the real threat. One should remember that it might be dangerous to corner a rat, especially one with a nuclear bomb. Putin's body, ex-Russian President Dmitry Medvedev, regularly reminds us of that, saying that "a nuclear power can never lose a conventional war." His regular remarks clearly state that the Kremlin acknowledges its possible defeat in Ukraine, but they also warn against such outcome. We should hope that Western leaders have learned how to play with Russia and will continue the winning game, weakening Russia further and successfully staying away from nuclear confrontation.
Russia's Support for Terrorism: A Carry-Over of Soviet Policy
During the Cold War, the Kremlin was a supporter of foreign terrorism, in order to destabilize enemy governments or to further Moscow's policy objectives. The same strategy is being used, today, by the Russian Federation in countries around the world.
Beginning in the 1990s, critics of the Kremlin began turning up dead in Ukraine and Western Europe, including in the United Kingdom. Russia has also been accused of backing despots and dictators who have committed massacres and other crimes against humanity, such as Syria's Assad, who was accused of supporting chemical weapons attacks on civilians. Currently, the Kremlin-backed Wagner Group, a private military and security companies (PMSCs) is actively fighting in conflicts, ranging from Ukraine to Syria, where they have been accused of war crimes, including targeting civilians, murder, rape, and torture. The Wagner Group has been declared a Transnational Criminal Organization by the United States and is expected to be recognized as a Foreign Terrorist Organization by both the E.U. and the U.S in the near future. If that designation is applied to Wagner, the Russian Federation will be an official sponsor of international terrorism.
During the Cold War, the West similarly accused the USSR of supporting terrorism, an accusation which the Kremlin emphatically denied. Before discussing the veracity of these accusations, it would be constructive to define terrorism. The definition of terrorism used for this article is violence or the threat of violence applied, often against civilian targets, in order to bring about change, often political, religious, or social.
In 2011, the Director of the CIA released a report, finding that the Soviet Union supported terrorism, in the form of foreign insurgents and fighters, if such support was constructive to the goals of the Soviet state. This was the case in Nicaragua, Guatemala, Angola, El Salvador, Mozambique, and Chile, among others were supported somewhat covertly. The Soviet Union openly supported some groups which enjoyed a certain degree of political legitimacy within their own territory, such as the Palestinian Liberation Organization (PLO) or the South West African People's Organization (SWAPO).
When the Soviet Union dealt with foreign extremist groups, however, they camouflaged their involvement. Often, support was carried out through allied and radical states. Many of these radical states also support terrorist groups, on their own, which further complicates an analysis of Soviet involvement. The CIA charges that Soviet support for terrorism fell into several categories, among them (1) Support for anti-Israel and anti-U.S. groups, (2) Soviet-backed insurrections in Third World countries, which the Kremlin made more socially acceptable by dubbing them liberation movements, and (3) Violence by left-wing groups in the West, which did not overtly reveal the direct involvement of the Soviet Union.
One example of a foreign terrorist group supported by the USSR was Italy's Red Brigades. This violent far-left Marxist–Leninist group, was responsible for hundreds of deaths, in the 1970s and 1980s, including the abduction and murder of former Prime Minister Aldo Moro. The Red Brigades were born of the radicalization of the 1968 student movement, which took place across the European continent. The Red Brigades were linked to the Soviet Union through the Italian Socialist Party and through training and support received in Czechoslovakia. U.S. intelligence services believe that the Red Brigades and other terrorist organizations were supported by the Soviet Union to covertly carry out state objectives. In 1981, the group kidnapped a NATO officer, United States Army General James L. Dozier. The Red Brigades was later discovered to have kept files on NATO leaders. Opposition to NATO has been a longstanding policy of both the Soviet Union and the Russian Federation.
Many experts, writing during the Cold War, believe that supporting terrorism was an integral part of the Soviet strategy, a strategy meant to destabilize Western democracies. Other experts were of the opinion that Soviet support for terrorist groups was short-lived, deriving from an immediate need to fulfill a particular policy objective. After reviewing declassified documents, in the post-Cold War era, the Soviet Union's relationship with terrorism was inconsistent. In the 1960s, the Soviet Union did not trust these organizations. But, during the 1970s, their policy changed. And, by the 1980s, the Kremlin was regularly supplying weapons to the PLO, among other terrorist groups. And this was indeed part of the Kremlin's Cold War strategy, as long as the terrorist groups focused on Western targets.
In the wake of the capture of the U.S. Embassy in Tehran in 1979, Secretary of State Alexander Haig accused the Soviet Union of attempting to "foster, support and expand" terrorist activities by "training, funding and equipping the forces of terrorism". It is well documented that the Soviet Union was guilty of state terrorism, utilizing torture, arbitrary detention, intimidation, and imprisonment, often under inhumane conditions, against its own citizens in order to maintain control. States sponsored by the Soviet Union, such as Libya, Iraq, and Syria, were guilty of similar crimes on the domestic front, while also exporting murder to other countries.
The Soviet Union was also guilty of violations of human rights, such as massacres, in armed conflict in Afghanistan. Rebel groups supported by the Soviets also engaged in similar terroristic massacres. Regarding terrorist organizations in Western Europe, such as the Red Brigades and Germany's Red Army Faction, some experts claim that there is little hard evidence of direct support by the Soviet Union. However, they also find that Libya and other countries supported by the Soviet Union directly supported such groups. Consequently, arms and funds for the Red Brigades and other terrorist groups flowed from the USSR, through other international terrorist organizations supported by the USSR. Additionally, there is evidence that Red Brigades operatives were trained in Czechoslovakia, although it is unclear if this was at the behest of the Soviet Union.
The 2011 findings of the Director of Central Intelligence are even clearer and more direct in their accusation that "the Soviets have no moral compunctions about supporting foreign insurgent and terrorist groups". Additionally, the Director of Central Intelligence posits that Eastern European countries follow the Kremlin's lead in terms of supporting terrorist groups, which further obfuscates Moscow's involvement. Moscow also condemns the actions of Western terrorist groups, such as Germany's Red Army Faction and France's Action Direct, in order to send a signal that Russia, like Western powers, opposes terrorism. On the other hand, Moscow and the Soviet Bloc also opposed efforts to form international anti-terrorist policing agencies.
A recent example would be that after 9/11, Vladimir Putin made a big show of joining in western efforts to combat terrorism, but this was because he needed international support for his condemnation of Chechen freedom fighters. Since then, he has reversed his stance on cooperating with the west. Additionally, he now supports the Chechens and has deployed them to Ukraine, where they have been accused of atrocities. This raises the question of whether or not the Kremlin's deployment of Chechens to Ukraine could be considered supporting international terrorism.
Experts, such as those at the Brookings Institute, currently believe that the Russian Federation is a sponsor of terrorism, an opinion supported by the State Department. Russia's actions match the definition of terrorism in that they involve violence, committed in a foreign country, with a political motive. Modern Russia's support of terrorism is an extension of the Soviet Union's support of terrorism beyond its borders, including in Western Europe.
Whether a group utilized these violent actions to achieve independence or some other goal was of no interest to the USSR, which was only concerned with promoting its own foreign policy objectives. Evidence shows that the Kremlin was directly, or indirectly, supporting multiple insurgent and separatist movements. A concrete example would be El Salvador, where the revolutionaries coordinated directly with Moscow. The Kremlin provided local groups with guns and training. The International Department of the Central Committee of the Soviet Communist Party was directly responsible for operations focusing on establishing new, foreign governments. A range of military and paramilitary training and support was provided to insurgent groups by the KGB, GRU, and 10th Directorate of Soviet Staff. This included training revolutionaries from Africa, Latin America, Europe, and Asia in training camps, both inside and outside of the Soviet Union, as well as in other Soviet Bloc countries. The weapons often flowed through Cuba, Libya or Czechoslovakia. Semtex, the explosive used by many terrorist groups, of the time, was invented in Czechoslovakia.
Today, in addition to the semi-covert aid the Russian Federation extends to the PLO and other terrorist organizations, the Wagner Group enjoys overt support. They obtained their training and weapons directly from the Kremlin, and actively deployed by Russian companies, close to the government, engaging in acts of terrorism.
In 1991, the Soviet Union collapsed and became the Russian Federation. The KGB was replaced by the Federal Security Service (FSB). Putin, a former KGB agent, was once head of the FSB. The tactics, training, experience, personnel, and even the leadership of KGB have carried over to the FSB, as has the Kremlin's support for foreign terrorism.