China and Russia: the world's new superpower axis?
Welcome to the Caspian Daily, where you will find the 10 most important things you need to know on Caspian Sea Region. We appreciate ideas, reports, news and interesting articles. Send along to Caspian[at]moderndiplomacy.eu or on Twitter: @DGiannakopoulos
1China and Russia: the world's new superpower axis? "Forget euro summits and G7 gatherings: for the countries that like to style themselves as the world's rising powers, the real summitry takes place this week in central Russia, where Vladimir Putin will hold court. Leaders of the Brics countries (Brazil, India, China and South Africa) will meet Putin in Ufa on Wednesday, then make way for the Asian powers grouped in the Shanghai Cooperation Organisation" [The Guardian]
2Brics to set up $100bn New Development Bank in Russia. Ufa, the capital of Bashkortostan in Russia, will witness the establishment of New Development Bank (NDB), a joint initiative of Brazil, Russia, India, China and South Africa (Brics) with an initial capital of 100bn. The signing of documents on the establishment of NDB – which will have its headquarter in China and whose first president elect is an Indian veteran banker K V Kamath – will take place along the VII Summit of Brics during July 8-10. The summit is also expected to see the establishment of "Fund of Reserve Currencies" with a capital of 100bn, which is an alternative to the International Monetary Fund (IMF), which "depends on the pressure of the US and EU countries", Russian Ambassador to Qatar HE Nurmakhmad Kholov told the media here yesterday.
3India to renew contract with Kazakhstan for uranium supply. Sources said the two countries will renew their old contract under which Kazakhstan supplied uranium to India. India and Kazakhstan already have civil nuclear cooperation since January 2009 when NPCIL and Kazakh nuclear company KazAtomProm signed an MoU under which KazAtomProm supplies uranium for Indian reactors.
4Azerbaijani Minister of Culture and Tourism Abulfas Garayev met the delegation headed by the Minister of State for Foreign Trade, the Promotion of Tourism and French Nationals Abroad Matthias Fekl. At the meeting, the sides discussed the current state and prospects of cooperation between Azerbaijan and France in the sphere of tourism, AzerTag reports. Abulfas Garayev noted that in the sphere of tourism there are wide opportunities for cooperation between the two countries, as well as in the field of culture. According to him, activity of the First Lady of Azerbaijan, the head of the Azerbaijan-France inter-parliamentary friendship group, President of the Heydar Aliyev Foundation Mehriban Aliyeva, the realized projects are extremely important for development of relationship between France and Azerbaijan.
5PM Modi arrives in Astana. Prime Minister Modi is in Kazakhstan for the second leg of his eight-day tour to five central Asian countries and Russia. A high powered FICCI delegation, representing sectors such as construction, pharmaceuticals, mining, banking, power transmission and IT, has accompanied him on his visit. Top Indian companies such as Essar group, GMR, BHEL, NASSCOM, Punjab National Bank, Lupin, Punj Llyod and SUN Group are being represented in the business delegation. During the visit, the CEOs will meet leading companies from Kazakhstan and discuss a comprehensive strategy to enhance our mutual trade and investment.
6Saudi Arabia's sovereign wealth fund has agreed to invest $10 billion (Dh36.7 billion) in Russia, in a powerful sign of the rapprochement between Moscow and Riyadh. The Public Investment Fund signed a deal with the Russian Direct Investment Fund for the largest foreign direct investment yet in Russia, RDIF said late on Monday. "The first seven projects have received preliminary approval, and we expect to close 10 deals before the end of the year," said Kirill Dmitriev, RDIF chief executive. [Gulf News]
7Beware The Iranian Oil Mirage. "Investors are jittery at the prospect of Iran suddenly adding millions of barrels of oil to an oversupplied market if sanctions are lifted. This, according to many, is the primary cause of Monday's oil sell-off. Iran is projecting oil strength in advance of a possible deal in the nuclear talks and the possibility that all sanctions will be lifted. However, Iran is not trustworthy and information that comes out of government ministries is not reliable. Iran's goal here is to portray power" writes Ellen Wald for the Investing.com
8Turkmenistan seeks investments in textile industry. President Gurbanguly Berdimuhammadov of Turkmenistan has said that the main purpose of restructuring in the textile industry is to increase the manufacturing of competitive products and attract investments, according to the country's national television channel. The issues of development of the textile industry were discussed during the last meeting of the Cabinet of Ministers, the channel said. Turkmenistan traditionally grows cotton, which serves as a basis for developing the textile industry. In 2014, the annual turnover of the textile industry was about $400 million.
9Russia seen as biggest oil market loser when Iran returns. "The return of Iranian barrels would increase availability of heavy sour crude and would be positive for refiners," said Vasilis Tsaitas, a spokesman for Hellenic Petroleum. The company operates three of the five refineries in Greece, according to data compiled by Bloomberg.
10Turkistan, a cultural gem in the south of Kazakhstan. Kazakhstan's southern city of Turkistan is an ancient Silk Road destination, with a history that goes back to the 4th century. With a population of more than 230,000, the city is about 160 kilometres from Shymkent and its medium-sized airport.Back in the 16th and 17th centuries, Turkistan was the capital for the Kazakh Khans. [Euronews]
The COVID-19 Shock to Kazakhstan's Economy Largest in Two Decades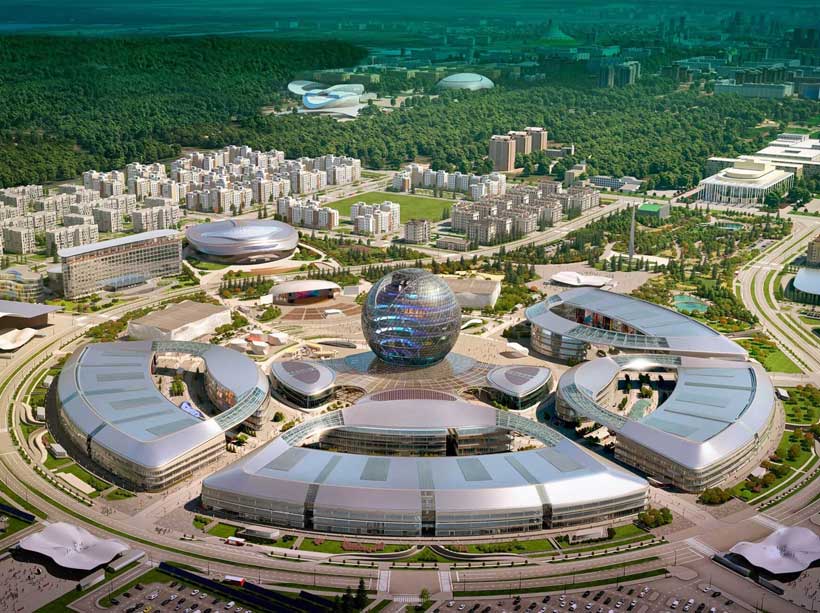 For the first time since the late 1990s Kazakhstan's economy is expected to contract by projected 3 percent in 2020 with a moderate recovery by 2.5 percent in 2021, according to the World Bank's latest Kazakhstan Economic Update (Summer 2020) – Navigating the Crisis report.
Although Kazakhstan's GDP showed mild growth at 2.3 percent in the first quarter, economic activities weakened in the following months as commodity prices dropped, trade declined, and COVID-19 preventive measures slowed economic activity. Consumer demand showed moderate growth at at 1.2 percent, reflecting growing concerns over COVID-19 and the restriction measures. Investment is expected to ease to 1.0 percent annually, supported mostly by the on-going foreign direct investments into the oil and gas industry and residential construction. Supply disruptions and currency depreciation pushed up inflation to above the upper bound of the National Bank target range.
"The authorities acted early to contain the COVID-19 pandemic, and the accumulated fiscal buffers allow the government to introduce a relief package to mitigate the impacts of COVID-19 on the economy," said Sjamsu Rahardja, Senior Country Economist, World Bank in Kazakhstan. "Weak demand and oil prices, as well as the protacted pandemic expose significant risks to the economic outlook. Authorities may want to consider using the available resources to provide relief to the poor and vulnerable, protect productive assets, and introduce reforms to sustain economic recovery."
A prolonged crisis is likely to increase poverty and can increase inequality in Kazakhstan. Preliminary estimates suggest that poverty rate may rise in 2020 from a projected 8.3 to 12.7 percent – equating to more than 800 thousand additional people living in poverty. The shock to the labor market in Kazakhstan due to both the pandemic and the mitigation measures, is expected to have severe implications for jobs, particularly in sectors that employ low-skilled workers.
The report also argues that COVID-19 has a negative impact on human capital development in Kazakhstan. Unequal access to quality education, especially during lockdown, can negatively impact human capital development for the poor. School closures could result in learning loss of more than one-third of a school year and the impact could mean a decline in the Program for International Student Assessement (PISA) points. As most students in the country currently perform around the threshold for functional literacy and assuming some will lose more than others, the estimates suggest that the percentage of students performing below functional literacy will increase by 3 percentage points (from 64 to 67 percent).
"The impact of COVID-19 on education and learning losses will have a decades-long impact on the economy by an estimated 2.9 percent, amounting to an overall economic loss of up to $1.9 billion every year", says Jean-Francois Marteau, World Bank Country Manager for Kazakhstan. "A focus on improving access to quality education, including distance learning, would be important to prevent a decline in the quality of human capital, especially among Kazakhstan's low-income population."
The report concludes that under the risk of a prolonged slump in the global oil market, Kazakhstan's pathway for a resilient recovery may focus on strengthening the effectiveness of public administration and services, including the use of e-platforms to deliver key public services, better tax administration, and a mechanism to review and redeploy fiscal resources toward better state programs. A renewed emphasis on reforms in the logistics, digital telecommunications, and financial sectors could help the overall private sector explore new opportunities.
China-Eurasia Council condemns aggression of Azerbaijan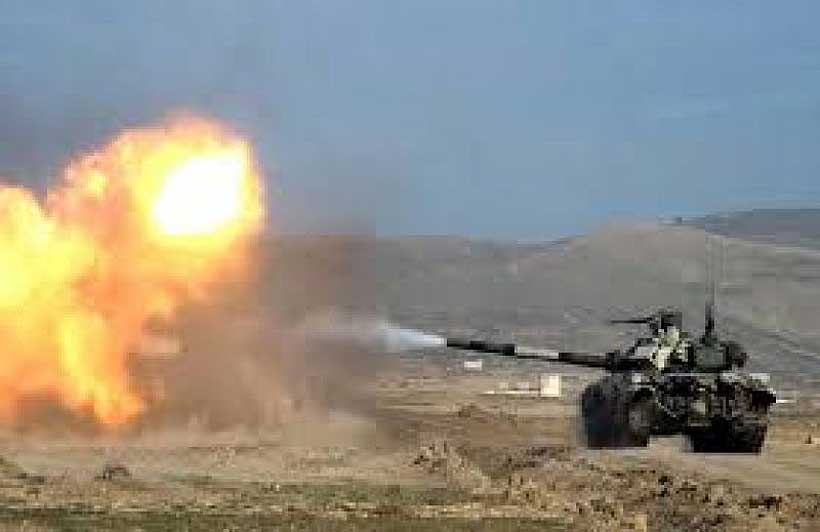 China-Eurasia Council for Political and Strategic Research strongly condemns Azerbaijani aggression which Baku started on July 12, 2020. Azerbaijani Ministry of Defense is a threat for the entire World as it is speaking about its aims to strike Metsamor Nuclear Plant, which is located in Armenia. Baku must understand that this is a crime against humanity, and it is equal to nuclear strike.The destruction of Metsamor Nuclear plant will be a disaster not only for Armenia, but also for Iran, Georgia and Azerbaijan, it will harm World's environment and stand a real problem for several generations of the World. It is worth mentioning, that this time Baku attacked the Northern borders of Armenia, which are sovereign territory of the Republic of Armenia according to International law. Azerbaijan violated the principle of territorial integrity of a sovereign state, which is one of the important pillars of International law.
China-Eurasia Council for Political and Strategic Research condemns Azerbaijan for using force against civilian population of Armenia and calls for peaceful negotiations. Baku must show solidarity and join global ceasefire initiated by the UN secretary general Antonio Guterres and must not try to escalate the situation on the border to deflect public attention from the situation concerning the outbreak of Covid-19 in Azerbaijan. We call official Baku to take care of Azerbaijani people in the hard times of Coronavirus and not send its soldiers to real death. Being multinational Council, for us It's terrible to hear about lossfrom both sides and we express our sincere condolences. Hopefully peace will come to South Caucasus, which is an important crossroad in Eurasian mainland and it can stand a very important link for Belt and Road Initiative, if all problems solved in a peaceful way.
Condemnation Of Armenian Aggression By Friends Of Azerbaijan (FoA)
Friends of Azerbaijan (FoA) strongly condemns the coward act of Armenians aggression in the Tovuz district of Azerbaijan that is a sheer violation of international borders and law. The act is an attempt of Armenia to drive global attention from the peaceful dialogue and negotiation process on Nagorno Karabakh.
In an online meeting of the delegates of the Friends of Azerbaijan (FoA), a joint declaration of condemnation has been issued by the honorable members of Friends of Azerbaijan (FoA).
According to this declaration, Armenian aggression can jeopardize the whole South Caucasus region. The incident on July 12, 2020, is being considered as a direct attack on Azerbaijan and the repercussions of this incident can result in massive catastrophe in the entire region.

The delegates of Friends of Azerbaijan (FoA) stressed the global powers to come forward and take serious action on Armenian intervention by violating the international border of Azerbaijan. The act of Armenia is an open challenge to the sovereignty of Azerbaijan.
Malik Ayub Sumbal founder of Friends of Azerbaijan (FoA) termed that Armenia is losing its legal and moral position on Nagorno Karabakh and there is mounting pressure on Armenia by the international community for the peaceful solution of Nagorno Karabakh according to the UN Resolutions. At this time to get rid of such kind of diplomatic moves, Armenia has launched another major front in Tovuz.
When the whole world is busy against the Covid19 Armenian Prime Minister has chosen a very dangerous path that can take the whole region into war and bloodshed.
Friends of Azerbijan (FoA) is firmly standing with shoulder by shoulder to the people of Azerbaijan and martyr's families at this hour.