How India is exercising soft power through Heritage of Yoga
Recently, we must have witnessed the hype in Press about the International Yoga Day celebrations led by India all over the world.
The event evoked mélange of reactions, while some highly appraised the initiative there were also some criticisms as well. Moreover analysts didn't fall short to offer their own analysis by analyzing the ancient Indian scriptures and offering their analyzing in the context of present government under Prime Minister Narendra Modi's leadership. What is the essence of Yoga? How is it related with Religion? Is it a way to exercise India's soft power? How is Yoga entering the arena of Diplomacy and International Affairs? With an intention of offering a holistic view, I will lay down some perspectives from different angles to enlighten our reader's attention.
What is Yoga?
The contemporary analysis of Yoga by journalists and certain teachers has been limited only to the postures. Of course as we see that the west has adopted the more physical form of yoga which has been a billion dollar business so far. The flagship film of Yoga Day clearly states that the object of Yoga is Samadhi, by traditional means one has to perfect the asanas to achieve a healthy body, mind and spirit, then he has to internalize the process by focusing more on meditation which will lead to the state of Yoga. Essentially, Yoga is Sanskrit word, it means the union and connection with the divinity thereby achieving self-realization. Thus at the out the outset it is the process of self-realization which is an outcome of Yoga. A Yogi is a person who practices Yoga, he has to obtain the state of Yoga, i.e. achieving the state of Nirvikilpa Samadhi, and it means that a Yogi enters into the dimension of thoughtless awareness which means connection of ones soul with the divinity. This state is more or less like an ecstatic experience of vibrations which a yogi feels after having attaining the state of Samadhi. Therefore practicing only physical posture may present us certain benefits but they won't offer us the spiritual bliss and peace which is the ultimate aim of Yoga. This is where philosophy of Saint Kabir enlightens us, in his poetry he mentions "Pothi Padh Padh Kar Jag Mua, Pandit Bhayo Na Koye, Dhai Akhshar Prem Ke, Jo Padhe So Pandit Hoye." Which means "Reading books hasn't made anyone wiser. But the One who has experienced even the first flush of love, knows more about Life than a learned man. This leads us to conclusion that one doesn't becomes a Yogi by analyzing or mere practicing, one actually becomes a Yogi by achieving the state of Yoga.
Another confusion created by analysts is about whether Yoga is the part of Hinduism. It is true to some extent that the science of self-realization was first expounded in India in prehistoric era, but the emphasis of yoga on scriptures in no way leads to conclusion that yoga is a part of Hindu philosophy. Firstly Hinduism was never a formalized religion, Secondly, it acknowledges the incarnations of realized souls who descent on earth to alleviate the human lives. Thus every soul who walked on the earth to propagate the message of divinity is promoting Yoga in other words, all the prophets spoke about it, For example Jesus Christ did mention about connection with Holy Ghost and Supreme Father, Prophet Mohammad did emphasized that the Islam is surrender to Allah and that one has obtain divinity by completely surrendering to the formless and omnipresent god, similarly Buddha in his quest for liberation founded eight fold path for Nirvana. All of them are essentially speaking of the same connection in different times of history but the purpose is same, i.e. to uplift the consciousness of humans and to establish the process of self-realization within humans. Another beautiful example about unity of purpose in religions could be found in a classic titled Majma-Ul-Bahrain or The Mingling of the Two Oceans, written by King Dara Shikoh who was the eldest son and the heir-apparent of the fifth Mughal Emperor Shah Jahan. In this explores the interconnection and similarities between Sufism and Vedanta traditions.
We may also turn our attention towards Sahaja Yoga which is unique from other branches of Yoga, Sahaja Yoga claims to be the Yoga promoting universal harmony by emphasizing about the role of sacred masters hailing from different religions. Most of the time it is assumed that Yoga Gurus are mostly male, but it is also interesting to note that this global movement was founded by Shri Mataji Nirmala Devi who was the wife of late Dr. Sir C.P. Srivastava, International Maritime Organization Secretary-General Emeritus. In fact back in 1990 she conducted a Sahaja Yoga session at United Nations New York on the topic of Self Realization. Due to the diplomatic career of Sir C.P. Srivastava, Shri Mataji often spent her time out of India, travelling different countries, this further on acted as a catalyst for her to understand the western culture and thereby introducing them to Yoga which is simple and spontaneous.
Yoga and Diplomacy
The French case of promoting the French Culture and Language is a very interesting example of pursing diplomacy of preserving and promoting the heritage, art and culture. The role of France in creating International Organization La Francophonie in 1970 shows that it is assuming its authority in preserving the language, and through its means it would exercise its soft power in francophone countries. According to the organizations website, the member countries "also share the humanist values promoted by the French language. The French language and its humanist values represent the two cornerstones on which the International Organisation of La Francophonie is based." In the same way, France is promoting French Language and culture through Alliance française. French Language, Wine and Cheese Tasting, Art, Culture and Education are one of the key activities promoted by Alliance française across the world.
Throughout the course, India managed to embrace the influx of different cultures but has still managed to retain the essence and the crux of divinity imbibed in its pluralistic traditions. At the times where British and French took pride in having colonies, India was still keeping its values and traditions alive. Being more than 5000 years old, Yoga as a science of self-realization has still managed to survive, neither India exercised its power to control it nor it promoted it. It played a vital role in creating state of art kings who would seek the guidance of yogis, moreover the fame of India and its philosophy spread across the world which dragged the attention of mystics, traders, monks and even philosophers and even colonizers. However India, since its independence hasn't exercised cultural diplomacy as a part of its main stream diplomacy. The complexities within the Indian Culture and the diversity in makes it more complicated for India play a legitimate role on promoting its own heritage and culture. At the same time India takes pride of its rich past, from the science of Ayurveda to the secular values of Emperor Akbar and monuments like Taj Mahal, India cherishes it all, but it fails to endorse it. Moreover India is one of the largest contributor of UN Peace Forces as well. So Logically, India has all right to promote Yoga, just like France does for French Language, this is essentially important because of two primary reasons. Firstly, why didn't previous governments undertook such step, were they ignorant or yoga was not on their agenda. Secondly, the west adopted yoga much faster than India did, that's the reason why so many gurus settled out of India. The Yoga also flourished as a business where various forms of yoga were introduced which are completely opposite to the original philosophy. It is at this time, India had to reassume its position by sharing the true knowledge and true purpose of yoga which is to achieve peace and harmony.
On the 21st June, a record was created where millions of people practiced Yoga, which was even a rare fact for Indian to cherish its own heritage. I am not sure except any victory in sports if an Indian can recall when was the last time the world followed India's footsteps? When was the last time they saw a Head of State appealing UN to adopt a Yoga day and himself practicing Yoga? Those practicing Yoga on yoga day across the world didn't come for showoff, they rather came because they saw hope, because they are seeking the peace within and because it's worth trying. Although analysts may accuse government's agenda and may find out loop holes in organization of mass event, they miss out the bigger picture of a massive country which has been at the epicenter of spirituality for the world and its role to lead the world by example. Of course Modi may find it inevitable to avoid criticisms, however some of his remarks do strike a chord with ancient wisdom. During his speech at UN General Assembly, he said that Yoga could help to tackle climate change and in recent International Conference of Yoga, he mentioned that Yoga could play a vital role in developing peaceful societies, responsible leaders so that we may leave planet in good conditions for future generation. This adds a new dimension of Spirituality in order to achieve Sustainability in every sector. Of course given the state of the world so far, we can make out that neither does industrialization nor investment helps us in tackling with emergent issues, if the mind of the person is not ready to absorb the change. It only through the process of sustainable transformation inside each one of us the society by its collective effort will be able to raise its own consciousness level, this in turn will bring mass change across the civilization. So far we have seen a glimpse of Modi's vision, but how far it will lead to tangible results is still to be seen.
Future of Yoga
Many companies across the world have integrated Yoga in their HR practice, whereas there are many who practice it on daily basis for spiritual or physical benefits. Certain amount of research is also indicating that it can help us to deal with stress and emotions, Thus it is clear that irrespective of criticisms, Yoga is all set to pave its path for growing popularity. More importantly, it can play a vital role in creating Sustainable Leaders, who have higher level of insights into the issues of the world and which in our definition have capacity to work at intergenerational level and to lay the foundations for next generation. At the Sustainable Leadership blog you can see from the interview of change makers on how they are transforming ideas into action. At the heart of the Sustainable Leadership, the spiritual consciousness plays a vital role in developing a mindset of the leader which allows him to connect the dots between international affairs, entrepreneurship, business and civil society. Through this mindset he is uniquely positioned to offer a novel perspective to deal with issues compared to traditional leaders working in disciplinary silos.
Finally, it needs to reiterate that Yoga is not a fashion, it's an invaluable asset which is open to humanity, it is up to member states and people across the world to realize its worth and how it could contribute in health care, education, sustainable development issues. It should provoke an internal change which could bring in positive transformation, As Shri Mataji Nirmala Devi says "Divinity is not a fashion. It is the way of Life. It is the need of your being. You have to become that."
Pakistan and India: Changing Minds, Winning Peace
With the emergence of world as a global village, relations between two nations getting more popularity as compared to relations among respective governments. Governments always attempt to communicate with foreign public to export their ideas, its institutions and culture, as well as national goals and current policies. Public diplomacy can be defined as the efforts of one nation to influence public or elites of the next nation for using foreign policy to achieve its targets and cherished goals. Pakistan and India as two rival nuclear powers in south Asia have fought many battles because of their conflicting regional interests and still both states are on the edge of a new war. This leaves public diplomacy as the only option to normalize the situation.
Many efforts have been made in nineties during the democratic government in Pakistan which can offer a wide canvas for interaction such as South Asian Dialogue, Pakistan Peace Coalition and Pakistan-India Peoples Forum for Peace and Democracy. More recently two media groups one from each country has started a media campaign Aman ki Asha to promote sector-wise cooperation and engagement on both sides and provide a human touch to serious matters of war and conflict.
This campaign has organised several events bringing people of two countries to a common forum including women empowerment, poverty alleviation and basic human rights. Every year many Sikh's Visit Pakistan to pray their Holy Places and Pakistani people always welcome them and show hospitality. Many civil society organizations and NGO's are working to promote peace and harmony between Pakistan and India which include South Asian Free Media Association (SAFMA),Pakistan Green Circle Organization (GCO),ISSP etc. Both countries also paying much attention in education sector as well.
In present time, the tension is decreased because of human rights, civil society , artists  , scholars role which brought two countries closer to each other and is also providing new ways for a peaceful and democratic relations. Both countries also relaxed their citizens for visas making it more comfortable. Not only this, both countries are also paying attention for releasing prisoners from jail.
We found our many artist like Rahat Fateh Ali Khan is working for Indian industry. Rahat Fateh considered as a success symbol for films in India. So media can bring the people of two  nations closer to each other and create harmony between both nations.
Every year, Aaghaz-e-Dosti launches an Indo-Pak Peace Calendar which includes paintings from students of both countries. This calendar exists of shared dreams of peace and friendship. It is a reflection of shared dreams and hopes from both sides for a better tomorrow. In addition to these efforts, there has been a rise in trade between both countries. This multi-layered diplomacy has ensured that during the time of tension, links between both sides were not totally broken
Lastly cricket diplomacy has played and still can play a pivotal role in bringing both nations together beyond anyone's imagination.
Public diplomacy in its real sense can bring these two rival countries closer to each other as it enables a country to reach out to a large audience in the other country, whether through social media or books or events for a greater good. It can lead us towards social and economic development in which both the countries lag behind from the rest of the world.
UK Public Diplomacy: Soft Power games in South Asia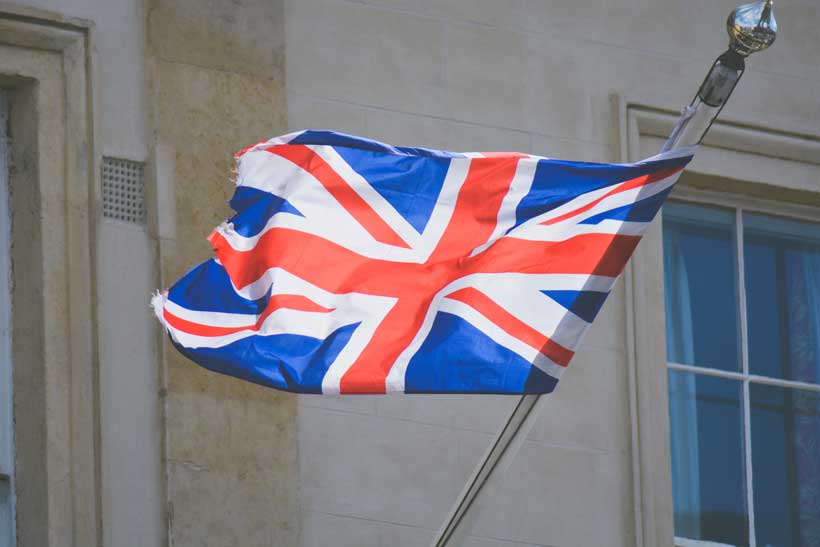 Public diplomacy refers to the ability of a country to attract foreign states through image building rather than using old coercive and stiff methods to forcefully get the things done in one's own way. One may say that public diplomacy is a public face of traditional diplomacy. In this diplomacy neither a relationship that a state has with other state can be neglected nor the role of public in the government's policies. States use various ways to stand tall on international forum thus no state ever wants to do anything against their international reputation. This reputation is achieved through huge efforts and then requires consistency to maintain it. Britain with no denying fact is among those states who have been prominent in international society since centuries. It already has a better and strong image in the eyes of world as for as its public diplomacy is concerned. All it needs to do is to maintain this very image by sticking to its various soft power approaches.
In today's global politics Britain seems much interested on enhancing its soft power image throughout the world. As we know that Public diplomacy of a state is highly linked with state's foreign policy as well. The steps adopted by Britain in achieving its foreign policy goals through soft power include exchange programs for students and scholars, visitors programs, cultural events and exchanges, language training, radio and television broadcasting etc. Generally, Britain has been carrying out these practices all around the globe for quite sometimes however in South Asia, she has done a lot in recent years. In Bangladesh in 2013, for example, the English in Action project (funded by the UK's Department for International Development) promoted the learning of English 'as a route into work and out of poverty'. In Pakistan, British Council has been working in the areas of Arts, Education, English and Youth Engagement in all four provinces as well as in Azad Jammu and Kashmir and Gilgit-Baltistan. For instance Abaseen Foundation is a UK's 3-year project with UK Aid directly focused on improving maternal health and reducing child mortality through developing health service delivery for a poor and marginalized community in North West Pakistan. Moreover, UK-India Education & Research Initiative i.e. UKIERI is a multi-stakeholder partnership program funded by both Indian and the UK Governments to support educational programs, develop professional capacities and facilitate policy dialogues on areas of mutual interest. Whereas Sri Lanka has the largest British Council Library membership.
In similar manners Nation branding is another technique used by the Great Britain to cash their better reputation. This not only provides an opportunity for states to interact on international platform but also mitigates cultural barriers among their citizens. Brands such as Burberry London, Dove and Sunsilk are acting as sensor that opens diplomatic door for Britain in various states. Actress and Model Humaima Malick is the brand ambassador for Sunsilk in Pakistan, whereas Sunsilk's brand ambassador for India is currently Alia Bhut. The overall nation branding of Britain is famous owing to six factors i.e. Tourism, Culture, People, Immigration-Investment, Exports and Governance. According to one of the British Council's report the UK ranked 3rd out of 50 nations for Tourism and 5th for Culture.
Furthermore, British government entities related to public diplomacy are well active in South Asia, for instance British Council and FCO (Foreign and common wealth office). BBC on the other hand is also playing its key role to inculcate right image of United Kingdom in the region.BBC Urdu not only provides its Pakistani viewers with right information of Pakistan in Britain but also shares unbiased analysis on Pakistan's current domestic as well regional issues. Similarly BBC Hindi has also been so vociferous for the rights of Indian immigrants in United Kingdom and finally gained trust in public masses. Hence these public diplomacy techniques served as binding force between the UK and the region.
To cut the long story short, Britain seems much focused to safeguard its national interests. Its foreign policy is proving as stepping stone for its national interest whereas public diplomacy is acting as lubricant to it. By doing so it is successfully promoting its culture, tradition, products etc. in the world generally and in South Asia specifically. Since decolonization from subcontinent, The United Kingdom has always tried diplomatic ways to build friendly relationship with south Asian countries. Public diplomacy though is considered new in the racks of overall diplomacy yet UK has successfully used it to promote its culture and to keep influence in this region.
Italian Culture: An asset for country's public diplomacy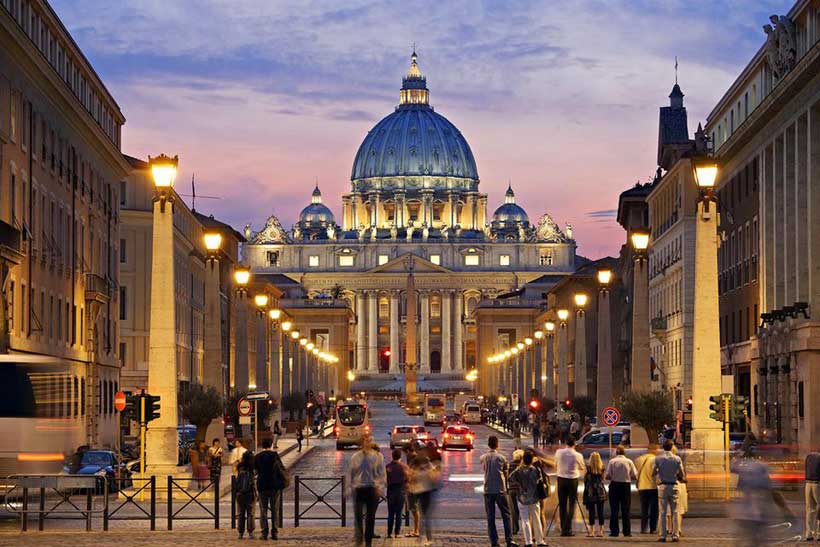 Public Diplomacy is important for long term relationship and to create a positive image of a country. Italy, a European country with a long Mediterranean coastline, has left an effective mark on Western culture. Its capital, Rome, is home to the Vatican and also point of interest for ancient remains.  Over the span of 3,000 years, Italian history has been set apart by series of temporary unification and long detachment, of intercommunal friction and failed empires. At peace for more than half a century now, Italy's inhabitants enjoy a high standard of living and a highly developed culture.
One example of Italian Public diplomacy is the exhibition of "Italian Style dressing body and daylife", which was organized in Doha (Qatar) by the Italian Ministry of Foreign Affairs and the Ministry of Culture, which opened on 12th November, 2007. That day, the Italian President, Giorgio Napolitano, inaugurated an event about Leonardo, composed by the Ministry of External Commerce. Napolitano presented the Emir's wife, Moza bint Nasser al Missned, with a Bulgari handbag (a popular Italian brand) as National brands are helpful for attracting people's attention towards a country and showing its quality.
The Year of Italian Culture in the United States was a phenomenal act of Public diplomacy. The fellow Italians in the United States, among them 26 million Italian Americans – companies, and institutions that worked hardly day and night to promote the "Italian brand" and even the press, which gave many positive articles to the initiative that felt the strong urge to rediscover the charm of Italy's past, to uncover the best of its present, and to feature the examples of how it is progressing towards the future. This has done to open new doors for the citizens of both countries.  It's about over 200 events in more than 200 U.S. cities. The main objective of this campaign is to bring the best of the most important country (Italy) which they have to depict through its culture, traditions and the elegance of its 'Made in Italy'. "Italy inspires U.S." is the slogan that has been chosen to best enfold the meaning of the Year of Italian Culture in the U.S. what they want to express is that Italy is not just a country, it is a lifestyle.
On December 12, 2012, at the National Gallery of Art in Washington, Italians inaugurated the exhibition of the popular David Apollo by Michelangelo. On this date, a huge number of visitors, observers and enthusiasts were all ready enjoy their 'piece of Italy' i.e. paintings, sculptures, present and past achievements, music and theater. Above all, the Year brought new partnerships between public and private world of two nations: among them, a cooperation agreement between NASA and the Italian Space Agency and in addition various new agreements between museums and cultural institutions, companies, local agencies and universities were made.
The Italian government should organize some more events and undertake nation promoting projects including its territorial and regional brands, with a basic aim of giving guidelines for Italy's external cultural relations, through the promotion of their single regions and also national language and culture.