How India is exercising soft power through Heritage of Yoga
Recently, we must have witnessed the hype in Press about the International Yoga Day celebrations led by India all over the world.
The event evoked mélange of reactions, while some highly appraised the initiative there were also some criticisms as well. Moreover analysts didn't fall short to offer their own analysis by analyzing the ancient Indian scriptures and offering their analyzing in the context of present government under Prime Minister Narendra Modi's leadership. What is the essence of Yoga? How is it related with Religion? Is it a way to exercise India's soft power? How is Yoga entering the arena of Diplomacy and International Affairs? With an intention of offering a holistic view, I will lay down some perspectives from different angles to enlighten our reader's attention.
What is Yoga?
The contemporary analysis of Yoga by journalists and certain teachers has been limited only to the postures. Of course as we see that the west has adopted the more physical form of yoga which has been a billion dollar business so far. The flagship film of Yoga Day clearly states that the object of Yoga is Samadhi, by traditional means one has to perfect the asanas to achieve a healthy body, mind and spirit, then he has to internalize the process by focusing more on meditation which will lead to the state of Yoga. Essentially, Yoga is Sanskrit word, it means the union and connection with the divinity thereby achieving self-realization. Thus at the out the outset it is the process of self-realization which is an outcome of Yoga. A Yogi is a person who practices Yoga, he has to obtain the state of Yoga, i.e. achieving the state of Nirvikilpa Samadhi, and it means that a Yogi enters into the dimension of thoughtless awareness which means connection of ones soul with the divinity. This state is more or less like an ecstatic experience of vibrations which a yogi feels after having attaining the state of Samadhi. Therefore practicing only physical posture may present us certain benefits but they won't offer us the spiritual bliss and peace which is the ultimate aim of Yoga. This is where philosophy of Saint Kabir enlightens us, in his poetry he mentions "Pothi Padh Padh Kar Jag Mua, Pandit Bhayo Na Koye, Dhai Akhshar Prem Ke, Jo Padhe So Pandit Hoye." Which means "Reading books hasn't made anyone wiser. But the One who has experienced even the first flush of love, knows more about Life than a learned man. This leads us to conclusion that one doesn't becomes a Yogi by analyzing or mere practicing, one actually becomes a Yogi by achieving the state of Yoga.
Another confusion created by analysts is about whether Yoga is the part of Hinduism. It is true to some extent that the science of self-realization was first expounded in India in prehistoric era, but the emphasis of yoga on scriptures in no way leads to conclusion that yoga is a part of Hindu philosophy. Firstly Hinduism was never a formalized religion, Secondly, it acknowledges the incarnations of realized souls who descent on earth to alleviate the human lives. Thus every soul who walked on the earth to propagate the message of divinity is promoting Yoga in other words, all the prophets spoke about it, For example Jesus Christ did mention about connection with Holy Ghost and Supreme Father, Prophet Mohammad did emphasized that the Islam is surrender to Allah and that one has obtain divinity by completely surrendering to the formless and omnipresent god, similarly Buddha in his quest for liberation founded eight fold path for Nirvana. All of them are essentially speaking of the same connection in different times of history but the purpose is same, i.e. to uplift the consciousness of humans and to establish the process of self-realization within humans. Another beautiful example about unity of purpose in religions could be found in a classic titled Majma-Ul-Bahrain or The Mingling of the Two Oceans, written by King Dara Shikoh who was the eldest son and the heir-apparent of the fifth Mughal Emperor Shah Jahan. In this explores the interconnection and similarities between Sufism and Vedanta traditions.
We may also turn our attention towards Sahaja Yoga which is unique from other branches of Yoga, Sahaja Yoga claims to be the Yoga promoting universal harmony by emphasizing about the role of sacred masters hailing from different religions. Most of the time it is assumed that Yoga Gurus are mostly male, but it is also interesting to note that this global movement was founded by Shri Mataji Nirmala Devi who was the wife of late Dr. Sir C.P. Srivastava, International Maritime Organization Secretary-General Emeritus. In fact back in 1990 she conducted a Sahaja Yoga session at United Nations New York on the topic of Self Realization. Due to the diplomatic career of Sir C.P. Srivastava, Shri Mataji often spent her time out of India, travelling different countries, this further on acted as a catalyst for her to understand the western culture and thereby introducing them to Yoga which is simple and spontaneous.
Yoga and Diplomacy
The French case of promoting the French Culture and Language is a very interesting example of pursing diplomacy of preserving and promoting the heritage, art and culture. The role of France in creating International Organization La Francophonie in 1970 shows that it is assuming its authority in preserving the language, and through its means it would exercise its soft power in francophone countries. According to the organizations website, the member countries "also share the humanist values promoted by the French language. The French language and its humanist values represent the two cornerstones on which the International Organisation of La Francophonie is based." In the same way, France is promoting French Language and culture through Alliance française. French Language, Wine and Cheese Tasting, Art, Culture and Education are one of the key activities promoted by Alliance française across the world.
Throughout the course, India managed to embrace the influx of different cultures but has still managed to retain the essence and the crux of divinity imbibed in its pluralistic traditions. At the times where British and French took pride in having colonies, India was still keeping its values and traditions alive. Being more than 5000 years old, Yoga as a science of self-realization has still managed to survive, neither India exercised its power to control it nor it promoted it. It played a vital role in creating state of art kings who would seek the guidance of yogis, moreover the fame of India and its philosophy spread across the world which dragged the attention of mystics, traders, monks and even philosophers and even colonizers. However India, since its independence hasn't exercised cultural diplomacy as a part of its main stream diplomacy. The complexities within the Indian Culture and the diversity in makes it more complicated for India play a legitimate role on promoting its own heritage and culture. At the same time India takes pride of its rich past, from the science of Ayurveda to the secular values of Emperor Akbar and monuments like Taj Mahal, India cherishes it all, but it fails to endorse it. Moreover India is one of the largest contributor of UN Peace Forces as well. So Logically, India has all right to promote Yoga, just like France does for French Language, this is essentially important because of two primary reasons. Firstly, why didn't previous governments undertook such step, were they ignorant or yoga was not on their agenda. Secondly, the west adopted yoga much faster than India did, that's the reason why so many gurus settled out of India. The Yoga also flourished as a business where various forms of yoga were introduced which are completely opposite to the original philosophy. It is at this time, India had to reassume its position by sharing the true knowledge and true purpose of yoga which is to achieve peace and harmony.
On the 21st June, a record was created where millions of people practiced Yoga, which was even a rare fact for Indian to cherish its own heritage. I am not sure except any victory in sports if an Indian can recall when was the last time the world followed India's footsteps? When was the last time they saw a Head of State appealing UN to adopt a Yoga day and himself practicing Yoga? Those practicing Yoga on yoga day across the world didn't come for showoff, they rather came because they saw hope, because they are seeking the peace within and because it's worth trying. Although analysts may accuse government's agenda and may find out loop holes in organization of mass event, they miss out the bigger picture of a massive country which has been at the epicenter of spirituality for the world and its role to lead the world by example. Of course Modi may find it inevitable to avoid criticisms, however some of his remarks do strike a chord with ancient wisdom. During his speech at UN General Assembly, he said that Yoga could help to tackle climate change and in recent International Conference of Yoga, he mentioned that Yoga could play a vital role in developing peaceful societies, responsible leaders so that we may leave planet in good conditions for future generation. This adds a new dimension of Spirituality in order to achieve Sustainability in every sector. Of course given the state of the world so far, we can make out that neither does industrialization nor investment helps us in tackling with emergent issues, if the mind of the person is not ready to absorb the change. It only through the process of sustainable transformation inside each one of us the society by its collective effort will be able to raise its own consciousness level, this in turn will bring mass change across the civilization. So far we have seen a glimpse of Modi's vision, but how far it will lead to tangible results is still to be seen.
Future of Yoga
Many companies across the world have integrated Yoga in their HR practice, whereas there are many who practice it on daily basis for spiritual or physical benefits. Certain amount of research is also indicating that it can help us to deal with stress and emotions, Thus it is clear that irrespective of criticisms, Yoga is all set to pave its path for growing popularity. More importantly, it can play a vital role in creating Sustainable Leaders, who have higher level of insights into the issues of the world and which in our definition have capacity to work at intergenerational level and to lay the foundations for next generation. At the Sustainable Leadership blog you can see from the interview of change makers on how they are transforming ideas into action. At the heart of the Sustainable Leadership, the spiritual consciousness plays a vital role in developing a mindset of the leader which allows him to connect the dots between international affairs, entrepreneurship, business and civil society. Through this mindset he is uniquely positioned to offer a novel perspective to deal with issues compared to traditional leaders working in disciplinary silos.
Finally, it needs to reiterate that Yoga is not a fashion, it's an invaluable asset which is open to humanity, it is up to member states and people across the world to realize its worth and how it could contribute in health care, education, sustainable development issues. It should provoke an internal change which could bring in positive transformation, As Shri Mataji Nirmala Devi says "Divinity is not a fashion. It is the way of Life. It is the need of your being. You have to become that."
Jerome Polin and New Diplomacy in The Modern Era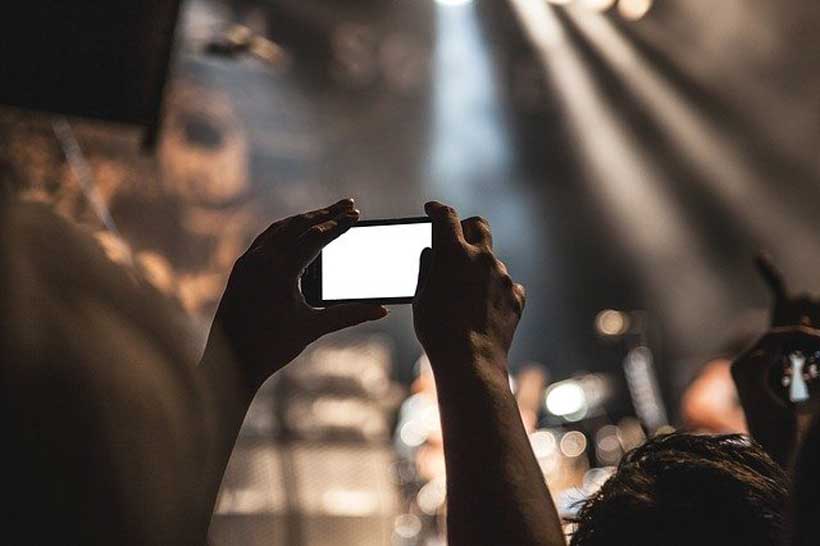 Rooted in the expansion of the two diplomacy pathways, the concept of citizen diplomacy is known as a way for ordinary citizens to contribute in international diplomatic interactions. Citizen diplomacy was born due to Joseph Nye's adoption of the soft power concept and one of the essential diplomacy concepts in the current era of globalization. In the practice of citizen diplomacy, a citizen can promote and engages in interactions that are not only based on politics but also have a role in the broader focus or topic of international diplomacies, such as peace, education, culture, language, culinary, economic cooperation, and so on. The practice of citizen diplomacy is not always tied to the state's interests, but a citizen diplomat can also represent his interests.
In contrast to public diplomacy, non-state citizen diplomacy actors tend to stand alone. This means that these non-state actors are not bound by the participation space provided by the state. Citizen diplomacy actors can voice their opinions, participate, and be responsible for international diplomacy efforts. They—citizen diplomacy actors—can be artists, musicians, YouTubers, speakers, motivators, business people, teachers, students, and ordinary citizens. Meanwhile, Paul Sharp divides the roles of each actor through his activities. The division consists of actors former professional diplomats, actors as representatives of economic interests, actors with roles in changing specific government policies, actors capable of building global awareness to create a new order, and actors acting as autonomous agents—these actors do not represent any party, but himself. By using the concept of the role of a non-state citizen diplomacy actor as an autonomous agent, this paper will explore the practice of diplomacy carried out by an ordinary citizen named Jerome Polin.
Jerome Polin is a young man born in Surabaya on May 2 1998. Five years ago—through his personal YouTube account—Jerome started actively sharing his daily and motivational video blog. Until now, there have been hundreds of videos that he has uploaded on his YouTube channel. Jerome, who is currently known as a YouTuber to many people, is also a Mitsui Bussan scholarship awardee and studied at Waseda University, Japan, with a major in applied mathematics. Since childhood, Jerome has been enthusiastic about participating in math olympiads and strongly desires to study abroad. Thanks to his perseverance and persistent determination, Jerome is now widely known among young people, especially GenZ and Millennials.
Starting his career as a student in Japan made Jerome even more challenged to continue his interest in producing videos. Until now, the number of YouTube subscribers for this young man is 9.5 million subscribers. Through his creative, educational, and entertaining content, Jerome has a desire to provide exclusive benefits to his loyal audience. Jerome's specific content at the beginning was famous for being related to mathematics. Still, now he produces much more diverse video content, such as cultural, culinary, and travel themes. Jerome is also not alone when making videos. He was accompanied by four native Japanese friends named the 'Waseda Boys'. Together with Waseda Boys, Jerome introduced a lot of cultures, food, and the Indonesian language. Not infrequently, they also exchange knowledge about their respective countries.
Currently, Jerome Polin can be classified as an autonomous agent of a non-state actor. Departing from the five roles of non-state citizen diplomacy actor by Paul Sharp, this actor's role is not tied to the interests of other parties or the state. He acts to represent his interests. Jerome can make efforts and international diplomatic interactions related to his status as one of the recipients of the Mitsui Bussan scholarship, which Japan pioneered.
As we know, Indonesia and Japan have gone through unpleasant and tense times due to colonialism decades ago. One of Jerome Polin's content on his youtube channel entitled "August 17th Contest with Japanese Friends! Special for the 76th Indonesian Independence Day, Independence!" showed the enthusiasm of his friends who are Japanese citizens to take part in celebrating the birthday of Indonesia, one of the countries that their country had colonized. Through the content "Ask the Japanese", Jerome also shared information and education about colonialism in the past. In addition, Jerome actively introduces Indonesian food, such as tempeh, pop chicken, nasi padang, fried duck, Indomie, and so on. This, of course, is a form of branding for Indonesian products and culinary specialities in the international arena.
In the last few months, Jerome and Waseda Boys visited Indonesia. They toured several provinces. Jerome introduced the area's culture, traditions, language and social environment. The provinces they visited were Bali, Yogyakarta, Central Java, Jakarta and Papua. Through this visit, Jerome invited his friends to try the unique cuisine of each province. Guess what? The Waseda boys really like Rusa Rica-Rica from Papua! They also try traditional clothes, watch art performances, and make local handicrafts. In fact, The Waseda boys—some of them—are pretty fluent in Indonesian.
Currently, the young man who was born in Surabaya 24 years ago is spreading his wings even more. Activities that can be classified as diplomatic interactions are not only channelled by Jerome through his content, but he has started to build a talent agency business that houses international talent and influencers. He founded Mantappu Corp in 2018 with his older brother, Jehian Sijabat. This talent agency contains content from international creators and influencers who aim to maximize digital communication and digital marketing in the era of globalization. Currently, Mantappu Corp has managed Japanese talents and influencers, such as Erika Ebisawa, Hitomi, Ryoma Otsuka, Takuya Ohsawa, Tomohiro Yamashita, Yuzuke Sakazaki. There is also Jang Hansol, who is a content creator from South Korea. In addition to diverse talents and influencers, Mantappu Corp has collaborated with many large companies from Indonesia to abroad! Thus, the presence of Mantappu Corp is a form of a diplomatic effort to strengthen Indonesia's cooperative relations in the international system.
The presence of non-state actors in international relations allows for different diplomatic practices. The concept of diplomacy can go hand in hand with the convenience of information and communication technology in this era. Like what Jerome Polin did, science and technological advances were used to carry out efforts that were classified as diplomatic interactions. In this case, every non-state actor with the capacity within himself can actively participate in diplomatic exchanges in international relations. They—international relations actors—can represent themselves or other parties and interests. However, the diplomacy carried out, of course, remains focused on common interests.
Celebrity Diplomacy: What prompted Biden to invite the K-pop group BTS?
Recently, President Biden met with the world-renowned K-pop music group BTS. At the White House, they talked about the importance of tackling anti-Asian racism and showing respect for the Asian communities. This was against the backdrop of having a flux of racism incidents in the US.
However, the invitation of the South Korean group raises questions as to the underlying strategy and motives. Logically, President Biden could have sought the same assistance from local Asian American stars who belong to the affected communities, or, e.g., British Asian stars who have similar first-hand experience with the issue. In fact, many celebrities from Hollywood and other fields have already voiced against the rise of the anti-Asian cases. The US government has also taken a number of notable measures, such as introducing the Covid-19 Hate Crimes Act. It can therefore seem a bit puzzling as to why President Biden had to ask for help from foreign citizens – who may be perceived as slightly less representative for the domestic Asian American situation.
The intuitive explanation for the collaboration would be that the US wishes to utilise the overwhelming star power of BTS and the Korean Wave ("Hallyu"). It is not an overstatement to suggest that BTS can potentially be even more appealing and impactful than domestic celebrities to certain specific groups of audience. The BTS holds a few World Guinness Records for their popularity, such as being the music group that has the most followers on Instagram. Moreover, the BTS has demonstrated their capabilities in public diplomacy. They previously appeared as South Korean diplomatic envoys in the UN General Assembly in 2021, where they raised awareness over the UN's Sustainability Development Goals (SDGs). In the UN's YouTube channel, it can be seen that the clip with the highest number of views is the one where BTS appeared.
However, the above explanation does not fully capture the benefits that can be derived from the collaboration. Also, by comparison, having the BTS at the UN easily makes sense because South Korea is part of the UN and has member state responsibility to implement the SDGs.
The better explanation is that President Biden did not only have the domestic racism problems in mind. Rather, his tactic also targeted Asia, especially Southeast Asia. According to some surveys, BTS's fan base comes predominantly from the Asian regions – with India, Indonesia and the Philippines ranking top – which even outnumbers the fans from South Korea and the US. To put this into context, President Biden is very keen on establishing closer relations with the regions, as discerned from recent developments such as the Indo-Pacific Economic Framework (IPEF) and the US-ASEAN Special Summit in May. The collaboration with BTS builds on top of these initiatives, and is a gesture of President Biden showing friendliness, care and solidarity to Asian groups and communities beyond the US border. This form of celebrity diplomacy sends political messages transnationally and directly to the general public, as compared to traditional diplomacy which exchanges at the governments' level.
Besides, the selection of BTS further shows that President Biden is eager to get the attention of young people. By confessing to be a "fan" of BTS, Biden draws himself closer to younger generations. It was surveyed that 50% of BTS fans are below 18 years old, and with another 40% belonging to the 18-29 age group. Getting the support of young people – who generally have high engagement with social media – can easily multiply the local and global reach and impact of any political message.
This highly skilful move connects the US and South Korea together by co-curating this latest addition to the diplomatic arsenal for global good. Ultimately, this strategy sheds positive light on President Biden, showing that he is a leader who is willing to go beyond the borders and explore non-traditional means in order to resolve problems.
Can BRICS Underpin a New World Order?
Amid an unprecedented spike in global geopolitical risks, the world is becoming increasingly aware of the fact that the architecture that underpins the old world order is giving way to a new configuration of international relations and regional blocs. The countries of the Global South are establishing their own institutions, alliances of regional integration, and payment systems, with them turning into a crucial force in the transforming global economy. The largest developing markets, primarily the nations of BRICS, are among the leaders here. In March 2022, Deputy Minister for Foreign Affairs Sergey Ryabkov said that BRICS will form the foundation of a new world order, saying "I think that the BRICS states, totaling almost half of the world's population and accounting for a large chunk of the global GDP, will be among the backbones of the new emerging world order."
However, for the BRICS states to become the foundation of a new world order, the bloc has to offer other countries in the world economy new paradigms of development on a global scale. Such areas in the new economic architecture may include relaunching globalization on a platform of new states and regions, establishing a new institutional system for modernizing nations engaged in the global economy, agreeing on a new reserve currency pool with currencies of developing countries, creating a global development track as an alternative to the one promoted by the West, and forming new regional blocs and platforms to coordinate and develop those blocs.
Virtually all possible global-scale paradigms could be implemented within the broad BRICS+ format that offers BRICS states various options for cooperating with other states in the global economy. Spearheaded by China in 2017, BRICS+ still has to acquire its tangible development outlines in many ways, although some possible models for cooperation within BRICS+ have already been announced by representatives of the BRICS states. China's 2022 BRICS presidency forms a favorable foundation for facilitating BRICS+, with China's representatives having stated that they are considering the options of developing the BRICS+ concept within interactions, among other things, between regional integration alliances of the countries of the Global South.
As regards the idea's implementation, a format that appears most suitable for BRICS+ is an alliance of three pancontinental alliances: the African Union, CELAC (the community of Latin American states), and the SCO/SCO+ in Eurasia. Such an alliance spans the largest possible number of countries across the Global South, while it requires no in-depth and complex economic integration or alignment of economic interactions across all three continents. Such an extended format offers developing countries an opportunity to coordinate interaction on the international stage, advancing the Global South's priority agenda in sustainable development.
This year, we are seeing quite favorable conditions for the emergence of such an extended circle of interactions between developing states: Argentina, currently presiding in CELAC in Latin America, has recently stepped up its efforts to set up interactions with BRICS. Brazil suspending its CELAC involvement in 2020 is a limiting factor, though, but it will mostly likely be temporary. Uzbekistan, now presiding in the SCO throughout 2022, is increasingly involved in integration processes in Eurasia following a period of being closed off. The African Union presidency of 2022 has passed to Senegal, a nation that actively promotes coordination and cooperation of regional integrational alliances and builds tangible interactions with BRICS states, primarily with China.
A platform for interactions between regional integration blocs involving BRICS states could become another track of interaction within BRICS+. Such a platform could include priority projects of regional integration involving BRICS states, such as MERCOSUR, SACU, BIMSTEC, the EAEU, as well as the RCEP or the ASEAN-China Free Trade Area. All these regional blocs could cooperate in coordination, moving toward aligning their standards and creating a more open economic space for trade and investment by BRICS states and their regional partners. It is important to notice that most BRICS states currently choose to shape their foreign policies in the form of regional integration blocs (Russia – the EAEU, Brazil – MERCOSUR, South Africa – the SACU), and, consequently, BRICS+ based on "integration of integrations" is the only possible format for economic integration and for opening markets between BRICS states.
The spirit of multilateralism and of building a new architecture that suits the interests of the entire Global South is important in establishing such platforms. Attempts to base BRICS solely on the narrow national interests could adversely affect the development prospects of BRICS+ as such and of other multilateral initiatives spearheaded by BRICS states. As a new format of interaction between BRICS states, BRICS+ hinges for its success on multimodal interaction formats within BRICS+ that would account for the entire range of national interests and priorities for BRICS states and their regional partners.
Therefore, BRICS+ could shape two tracks for interaction between nations of the Global South: the SCO + the AU + CELAC, the most inclusive one geared toward broad interactions between developing states within international organizations; such a format may possibly reflect predominantly China's vision its Minister for Foreign Affairs Wang Yi announced back in 2017 when he proclaimed BRICS+ to be the most inclusive interaction platform for developing states. A platform for "integration of integrations" between regional economic groups led by BRICS states may become another development track for BRICS+. This format is a better reflection of Russia's BRICS+ concept that Sergey Ryabkov announced in early 2018, "We suggest that our partners consider BRICS+ as a platform for developing what could be termed an 'integration of integrations,'" Ryabkov said. If China's vision of BRICS+ provides the broadest horizontal span of the Global South, Russia's vision of BRICS+ prioritizes the depth and alignment of integrating BRICS states' priority regional projects.
Generally, the number of tracks and formats for interaction between developing countries may be far greater, reflecting the globalizing vision of every BRICS member. In other words, unlike the unipolar approach to integration in developed states, BRICS+ may serve as a foundation for diversifying the models and platforms of development and economic integration. In this regard, in order to develop BRICS+ as part of diversifying development models, it is important for India, Brazil, and South Africa to also present their visions of BRICS+ and of globalization in the Global South and outside it. It is possible that India, Brazil, and South Africa see a more appealing option in expanding the membership in BRICS' New Development Bank by admitting regional partners; this paradigm has been used after Egypt was admitted to the NDB as South Africa's partner in the African Union, Uruguay was admitted as Brazil's partner in MERCOSUR, and Bangladesh as India's partner in BIMSTEC and the South Asian Free Trade Area.
Improving the functioning of BRICS Provisional Monetary Reserves Pool (PMRP) could also be a direction of ramping up international activities of BRICS. Recently, BRICS' PMRP has stepped up coordination with other regional financial organizations (RFOs) within regular consultations the IMF holds with RFOs. At the same time, BRICS' PMRP was significantly less active in its responses to crisis phenomena in BRICS states compared to BRICS' NDB. Another option is considering, as part of BRICS+, the possibility of bolstering BRICS' PMRP's mandate to monitor the macroeconomic situation in BRICS' states, to develop coordinated anti-crisis measures, and to interact with other RFOs from developing states and BRICS states' regional partners. In particular, there could be formed a regular coordination mechanism including BRICS' PMRP, the Eurasian Fund for Stabilization and Development (EFSD), ASEAN's Chiang Mai Initiative and their regional partners (CMIM), and Latin American RFO FLAR. Another area here could be expanding BRICS' PMRP membership by admitting BRICS states' regional partners, including several states admitted to BRICS' NDB.
On the whole, the prospects of transforming the world economy today are tightly bound to coordinating the activities of the largest countries of the Global South, primarily the BRICS states. However, a global restart of global economic development requires a larger interaction format, BRICS+, that will make it possible to engage other developing countries in the process. In this case, the process of reformatting the world economy will become truly inclusive and stable. The "integration of integrations" format involving cooperation between regional integration blocs of the Global South may become an important tool in scaling the global economic transformation. China's 2022 BRICS presidency may give an additional impetus to building platforms for interactions between regional groups of developing states.
Progress achieved by the BRICS nations in moving toward new platforms for cooperation between alliances of developing states may form the foundation of a common cooperation platform for all the states of the Global South. This expanded platform could advance inclusivity and openness in the development of the Global South countries, accelerate dynamics and structuring of the integration processes, could fill the gap and the lacunae on the map of integration processes in the developing world. So far, we can but state that developed countries are far better provided with dynamic and well-structured integration alliances than the countries of the Global South.
From our partner RIAC