It's who you know, not what you know
Rattana Lao is a recipient of the Ananda Mahidol Scholarship. She has a doctorate in Comparative and International Education (Political Science) from Columbia University's Teachers College and is currently a lecturer at Thammasat University's Faculty of Learning Sciences and Education. Her 230-page book, A Critical Study of Thailand's Higher Education Reforms: The Culture of Borrowing, published by Routledge, will be launched at Thammasat on Aug 18.
The 31-year-old spoke to Spectrum about Thailand's "selective borrowing", the value of controversial quality assessments in higher education and the patronage system.
I understand that your book is mainly based on your postgraduate thesis. Can you explain more?
My thesis was interested broadly in external forces such as globalisation, how these forces influence policymaking, and the state response. With that broad theoretical question, I looked at Thai education as a case study. I received the Tokyo Foundation scholarship to investigate this large theme. When I came back to Thailand to interview higher education policymakers, it became clear that quality assessments (QA) had become a contested issue. Everyone was talking about QA, so I became interested in what it was, and whether it has an effect on education quality.
I went to 12 universities in four regions to interview deans, rectors, academics and staff; all the policymakers. "Why not use it? It's an international standard, everyone has it," they would say. At first I thought their answers were very simple, but then I began to research the history of Thailand's educational development.
What issues do you explore in the book, and how does it expand from your original thesis?
At Hong Kong University, I saw a call for a book proposal on critical studies of Asian education. It got me thinking I could maybe adopt my dissertation, so I took academic leave last year to write the book. The dissertation became 30% of the book. I also looked at different policies in higher education. I researched internationalisation and why our ranking is still so low. If we are copying everyone else, why are we still falling behind?
How is Thailand's education sector influenced by the West?
Since the time of King Chulalongkorn, we've wanted to be like the West; to be like Oxford and Cambridge. Lots of our princes went to France and England 100 years ago and came back with the idea that higher learning should emulate the Western style. But it became clear we don't just copy 100%; we selectively choose what we want. I call it selective borrowing.
For example, Thai education used to be in temples. When Western education came, Vajiravudh College sought to emulate English boarding schools, but the architecture was still Thai. Whether it's worse or not is a different issue, the point is that it's a half-hearted adoption.
We are so influenced by the West, but the Thai culture of patronage is so prevalent that the Western influence doesn't matter at the end of the day. We want to have a better global ranking, but in the higher education sector you begin to see that Thai characteristics are still there in the networks that exist. Thainess is still very prevalent and that Thainess is a seniority culture, a patronage system, connections and cliques.
There is a perception among the Thai public that Ananda Mahidol recipients have the endorsement of the Thai elite. Is this true in your case?
I know that connections work in Thailand. During my interviews for the book, senior rectors and university policymakers would often say, "If you want a position at my university, contact me when you graduate." I did not contact them because I believe the patronage system is killing Thailand and don't want to be a hypocrite.
I applied to three Thai universities where I knew no one. The first sent me an email and said they would contact me if my qualifications were good enough. The second had put out an open call for a job. When I applied they said they were no longer looking for an applicant because they had someone else in mind. In the case of the third, everyone told me I would have to go and see two people if I wanted to work in this particular faculty. I applied without going to see anyone. What is the point of going to see these people if you have all the qualifications? Despite every reform that Thailand has tried to implement, the patronage system is embedded in every level of higher education to the point that modernity is a joke.
What does that mean?
The current situation is like a feudal system in the name of higher education. Maybe I'm really not good enough, but everyone told me that if I wanted to get a job, I'd have to speak to someone. Then what's the point of having a degree? This kind of system discourages hard work, productivity and honesty. Once you get accepted, you become a luk nong, or junior, to that person, and you're indebted for life. It's disgusting.
My rejections show that even if you get a good scholarship, it doesn't matter. What matters is who you know.
How does politics play a role in Thailand's education system?
Politics is not just about national politics, elections and political parties, but it's about power, and power exists everywhere in everyday life. In higher education, the powerful use their positions and authority against the powerless. And the powerless in this case are academics. Those who adapt to the system get ahead. Those who are in the lab and write academic papers might not necessarily be the ones rewarded.
The politics of higher education is about how rectors, deans and administrators use their positions to advance their agenda at the expense of academic freedom.
Progressive academics who question the status quo are less likely to get funded. For example, if you're interested in democracy and the role of the state, funding agencies already know you're going to criticise them. It's not healthy for the production of knowledge and academic excellence.
It sounds like you have lost hope in Thailand's educational system. Do we still have a chance to recover?
There is still some hope, but that hope is very dim. My six months of experience at Thammasat University has been self-evident in showing that the patronage system is ingrained at every level. But how can we expect education to change when education in itself is about connections, not meritocracy? Then what's the incentive to learn?
I am not feeling hopeless but I am very discouraged. Six months in, the system has sapped a lot of my positive energy. We talk about international standards and rankings, but everyday work is full of nonsense. It's all about who endorses your faculty, who is in your network, who you are bound to. That discourages the acquisition of knowledge and stifles the debate of ideas.
There has been a public movement against quality assessments in Thailand. Are they that bad?
There are some good parts to QAs. But the system that we have is too complicated. It requires you to do so much for so little. Quality assessments are not there for quality education.
Then what are they for?
They are there for bureaucracy. It's all for having paperwork for paperwork's sake. For example, how many papers you publish per year is quantity, not quality. Assessments are supposed to be a tool to assess whether you have quality or not. But Thai people do QA for QA's sake. They think that if they do QA they have quality, which is not true. We've ended up paying so much attention to QA.
Should the Office for National Education Standards and Quality Assessment — the core agency responsible for external quality assessments — be abolished?
No. But I believe we should abolish the law that enforces QA. The situation is that all universities have to have internal and external quality assessments under the Education Act. QA is too hard for new universities and too easy for universities such as Chulalongkorn. The majority of universities in Thailand struggle to meet the minimum requirements of QA. We should abolish the law, but Onesqa can still function and do QA for whoever wants it. Onesqa isn't the problem. The problem is with the system.
What projects are you currently working on?
In 2011, I set up a group called "Unite Thailand". It was based on the idea that colour in Thailand has been politicised. You can only wear red or yellow. I'm frustrated by the symbolism. You might be wearing the colour green today, for example, but that doesn't mean you necessarily like the military. To assume that would be an over-simplification. Thai children use colours to have fun. Thai adults use colour to kill the nation.
Unite Thailand has held 14 camps for more than 2,000 students since 2011. In the beginning we wanted students to be free from political colours. Now we don't really care about it and just want them to have fun.
(*) Amp Rattana Lao is a member of Advisory Board of Modern Diplomacy.
First published by Bangkok Post
The 38th ASEAN Summit Meeting: Agenda and Outcomes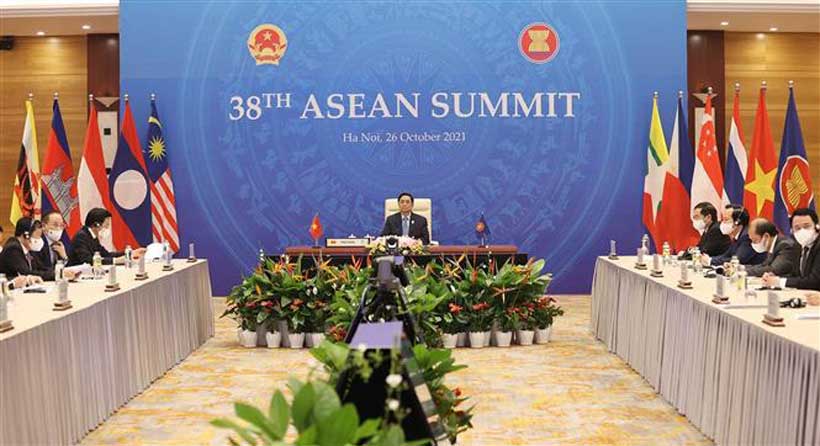 The 38th ASEAN summit meeting is held from October 26-28th and the list of areas to concentrate for the ASEAN would be far too many which includes focusing on the infrastructure projects, working on improved timelines for better implementation of the ASEAN Investment Area (intra ASEAN investment was $23 billion in 2021), emphasising on trade facilitation across ASEAN region, building better health facilities and pandemic infrastructure, and working on realisation of the three pillars of ASEAN communities. With the possibility of US President Joe Biden attending the ASEAN summit meeting through video conferencing shows the relevance of this ASEAN meeting. In fact, the major discussions and debate will be about the challenges that the region faces regarding the pandemic, health issues and fulfilling the objective of better pandemic management through effective health network, diagnostics, and therapeutics.
During the ASEAN foreign ministers meeting which was held in August 2021 the common motto was 'we care, we prepare, we prosper'. During the meeting it was clearly earmarked that there is need for cohesive approach regarding ASEAN unity and centrality with a clear focus on saving people's lives and protecting the ASEAN community by adhering to the common fundamentals of peace, prosperity, and progress. During the meeting the stress was regarding ASEAN Community Vision 2025 and peaceful resolution of maritime disputes under the 1982 United Nations Convention on the Law of the Sea (UNCLOS). The emphasis on protecting ASEAN identity, centrality and creating awareness among the people of the region was seen as a major precursor for building regional institutions and strengthen bonds between nations.
The member countries of ASEAN need to work on better managing the ASEAN Shield and working on unified response to disaster management through promotion of multilateral cooperation, respect in international law, striving to achieve peace, prosperity, and stability in the region. In fact, one of the areas which has gained much attention is regarding the 4th Industrial Revolution, developing better infrastructure for blue economy and promoting awareness among the department of foreign affairs in ASEAN countries.
During the last one year, it has been found that the organization needs to cooperate in promoting institutional mechanisms related to public health emergencies and collaborating in promotion of trade and addressing challenges to the return of pre Covid-19 levels economic growth. This summit meeting needs to address what exactly are the possibilities for utilising the ASEAN COVID fund, and undertaking regional research mechanisms to protect the children from the third wave of the pandemic.
ASEAN on its own can work on a regional COVAX initiative which can promote better coordination and cooperation among the medical community for better diagnostics and therapeutics. In fact, ASEAN is on the cusp of developing a better infrastructure which can promote research development, logistics chain for distribution of vaccines, and working as a organized unit for better bargaining of the bulk purchase of vaccines at the regional level. This regional approach will also help in the global initiative of COVAX which will address this region as a cohesive one unit. This will further help in better access to the international medicines and developing a regional response to the vaccine passport. The Southeast Asian countries need to undertake regional protocols for safe travellers and thereby promote intra-regional business and tourism. This can also be done through ASEAN travel corridor bubble and undertaking a region wide protocol for countering the spread of the pandemic through tourists and business travellers.
During the pandemic it has been acknowledged that while nations have been working hard to counter the side effects of the pandemic, but it needs a return to the sub regional initiatives in terms of economic recovery and sustainable development. The pandemic has also opened the avenues for promoting digital connectivity and creating mechanisms for sanitised logistics and cargo support. This will help in addressing sanitary and phytosanitary issues regarding trade within the region and even at transregional level.
In fact, one of the areas where the ASEAN needs to work very cohesively is to integrate the ASEAN region through port network, regional connectivity grids, energy, and electricity networks, and promoting better e-commerce avenues. The digitalization of the region will also help in gaining significant leverage regarding the Industrial Revolution 4.0 and getting the support from the dialogue partners on smart cities project across the region. In terms of research in science and technology, and the future role those new emerging technologies would be playing, the ASEAN must work on a blueprint regarding developing the region as the Research Centre for critical technologies. Given the fact that there are more than thirty critical technologies items the Southeast Asian countries can pick any three from the list to develop their niche areas and undertake concerted efforts to develop that sector in their respective countries. To create awareness and develop scientific acumen there is need for 'talent to technocrat initiative' which can groom the promising scholars in this field and developed the network of nodal institution across Southeast Asia.
While many issues which are non-traditional security threats such as terrorism, illicit drugs, human trafficking, cyber security have been addressed time and again in different ASEAN meetings, but it needs to be seen that how the COVID-19 pandemic has redefined the criteria for achieving sustainable countermeasures in this regard. The Treaty of Amity and Cooperation (TAC) in Southeast Asia needs better management and compliant mechanism. There is also requirement that the region-specific cyber defence network and creating centres of excellence in this field. The cue can be taken from the NATO cyber security networks and how a cohesive response mechanism can be created.
Maritime security and cooperation are the critical sectors which needs strong commitment from all the Southeast Asian nations. The UNSC sponsored special dialogue on maritime security outlines the need for addressing this from the point of view of climate change, illegal fishing, countering piracy, promotion of marine scientific research, safeguarding maritime trade and commerce. It should be acknowledged at the South China Sea is a major issue and the Southeast Asian countries should accept the deadline for the signing of the Code of Conduct (CoC) on South China Sea. Otherwise, it is expected that ASEAN centrality on resolving the South China Sea issues will be marred with internal frictions and tensions among the member countries. The dialogue partners already have outlined that there is need for consistent approach and engaging China in a compulsive manner so that certain protocols can be developed, and the status quo is maintained.
It is also important to note that the role which has been played by ASEAN Maritime Forum and the Expanded ASEAN Maritime Forum is much below par and therefore these institutions need to revisit their mandate and objectives to be the harbinger of new ideas in this field. One of the areas which needs active involvement of the Southeast Asian countries is the climate change and the need to shift to clean and renewable energy sources. These issues have been addressed through ASEAN plan of action for energy cooperation but there is a need for more research in promoting energy security and safe transition to new kinds of energies.
The Regional Comprehensive Economic Partnership (RCEP) which was signed in November 2020 needs to gain momentum, and given the fact there is tardy progress about domestic ratification procedures, it has been felt that a quick response mechanism on ratification should be initiated. Further, the Southeast Asian countries should also work on developing their own domestic capacities in manufacturing and services so that the rules of origin issue can be better addressed. The rules of origin issue were one of the issues on which India had strong reservations.
In terms of knowledge creation and education as well as human resource development this summit can achieve a lot. In the Manila summit held in 2017, it was highlighted that there is a need for employment generation and developing skills and capacities. It is opportune time after four years of the Manila summit to investigate what exactly has been achieved and whether there has been slow progress. The time has also come for reinforcing the role that the East Asia summit as the leaders forum can work on developing consensus on broad security strategic, economic, and political issues.
While ASEAN has clearly outlined its outlook on the Indo-Pacific, but it needs better structuring and identifying areas under which it can synergise its activities along with partners in the Indo Pacific. In terms of maritime cooperation, promoting connectivity and undertaking initiatives related to protection of marine life and developing protocols for sustainable harnessing of resources, there are immense possibilities.
About South China Sea dispute there is need for working fast on the single draft code of conduct negotiating text and addressing this on a priority. ASEAN countries themselves can outline their outlook about compliance as per the provisions of the 1982 United Nations Convention on the Law of the Sea (UNCLOS) and promote that the ASEAN nations would be willing to subscribe to the legal regulations enshrined under the UNCLOS 1982.
If one evaluates Hanoi declaration 2020 related to the ASEAN community, it clearly stated that there is need for reviews of the blueprints of the ASEAN Community, ASEAN connectivity and initiative for ASEAN integration. These three documents need further review during this summit, and it is believed that a holistic approach should be adopted so that instead of rhetoric there is more tangible outcomes on ground.
The recommendations for the ASEAN Summit are many. ASEAN should really acknowledge the need for concerted approach in the field of comprehensive regional cyber security strategy, developing national ASEAN community councils to create awareness and responsibilities, creating the digital support fund to provide access to millions in terms of governance and redressal of grievances, undertaking a time bound approach with regard to single draft on code of conduct in South China Sea, developing critical technologies hub which can be decentralised and the country should be assigned there are areas of expertise which it can develop in the next decade. ASEAN also needs to undertake futuristic vision by commissioning a governmental group of experts which can undertake feasibility studies to make this organization more buoyant and proactive. ASEAN can also develop architecture and logistics to harness the global initiative related to resilient supply chains and even participate in the Build Back a Better World(B3W) Initiative by G-7 countries.
Transforming Social Protection Delivery in the Philippines through PhilSys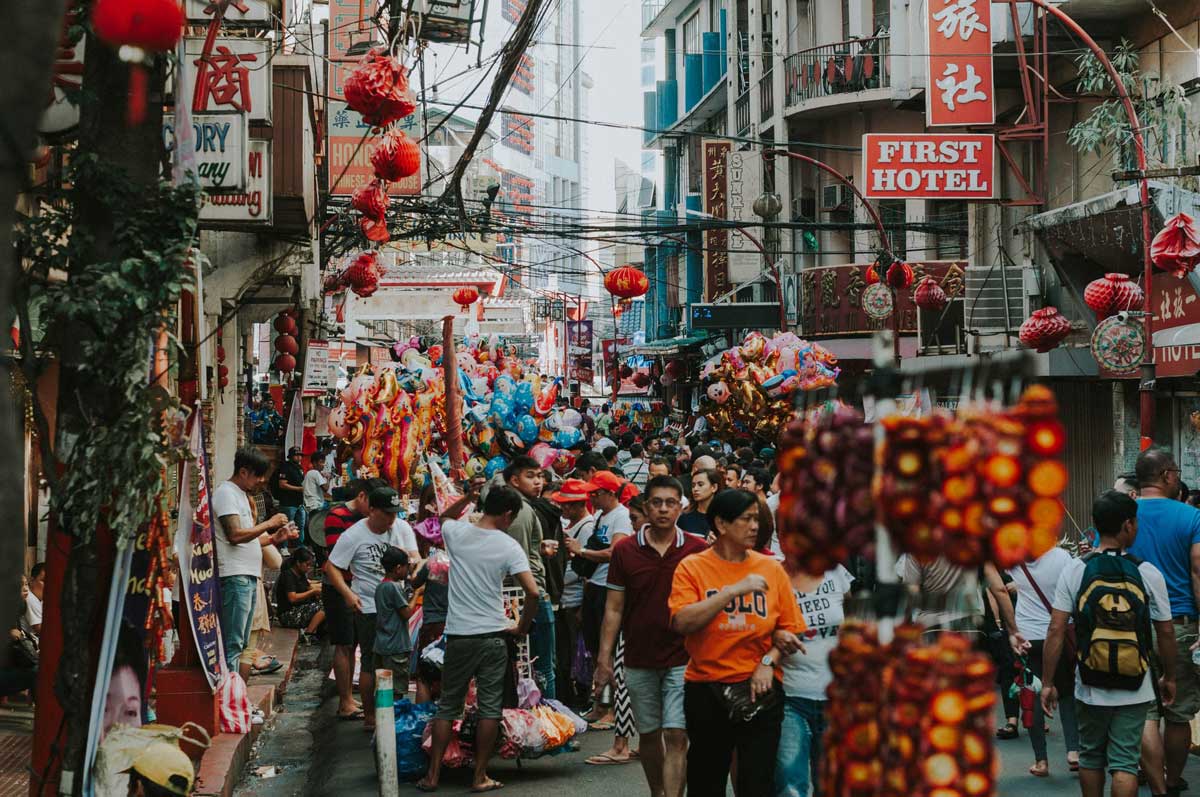 Social protection helps the poor and vulnerable in a country, especially in times of crises and shocks that may threaten the well-being of families. When COVID-19 hit and quarantines began, the Philippines needed a massive expansion of social protection coverage to mitigate the impacts of the pandemic. Countries that already had good and inclusive digital infrastructure (including internet connectivity, digital identification, digital payments and integrated data ecosystems) were better equipped to quickly adapt their social protection programs to meet urgent needs. They also fared better in maintaining continuity of services when in-person interactions could be moved online.
For the Philippines, it presented a challenge, and strain was felt in the delivery of social assistance under the Bayanihan acts.
Fortunately, the country is moving to address digital infrastructure gaps, including through the development of the Philippine Identification System (PhilSys). PhilSys is one of the most complex – but also game-changing – projects undertaken in the country.
The Philippines is one of only 23 countries without a national ID system. As a result, Filipinos need to present multiple IDs (and often specific IDs that many do not have) when transacting, including with government, creating barriers to services for the most vulnerable among the population. Information across government databases is often inconsistent. These undermine the Philippines' transition to a digital economy, society and government. The PhilSys will help address this by providing all Filipinos with a unique and verifiable digital ID (and not just a card), while also adopting innovative and practical data protection and privacy-by-design measures.
The new partnership agreement between the Philippine Statistics Authority (PSA) and the Department of Social Welfare and Development (DSWD) for DSWD's adoption of the PhilSys is a milestone for the Philippines' social protection and digital transformation journeys. DSWD will be the first agency to utilize the secure biometric and SMS-based identity authentication offered by the PhilSys to uniquely identify and verify its beneficiaries. Pilots with the Pantawid Pamilyang Pilipino Program (4Ps) and Assistance to Individuals in Crisis Situations (AICS) program will begin within the next few months, before PhilSys is used by all DSWD programs.
Adopting PhilSys will enable DSWD to further accelerate its digital transformation. By automating verification and business processes for its programs and services, DSWD will be able to improve the impact while reducing the costs of social protection programs. PhilSys will assist with identifying and removing ghost, duplicate and deceased beneficiaries to address leakages, fraud and corruption, and thus boost transparency and public trust. The unified beneficiary database that DSWD is developing with the help of PhilSys will contain up-to-date and consistent beneficiary information across all programs.
The World Bank is supporting these DSWD initiatives through the Beneficiary FIRST (standing for Fast, Innovative and Responsive Service Transformation) social protection project.
Importantly, these changes will translate to benefits for Filipinos.
Those who interact with the DSWD will face less paperwork, queues, hassle, costs and time. With their PhilSys ID, they will also have better access to a bank or e-money account where they can potentially receive payments directly in the future, promoting financial inclusion. Indeed, more than 5 million low-income Filipinos have already opened bank accounts during PhilSys registration. And the resources that DSWD saves can be redirected to addressing the needs of beneficiaries who live in remote areas without easy access to internet and social protection programs.
Beyond the advantages for social protection, the digital transformation PhilSys will catalyze in the public and private sectors can be fundamental to the Philippines' pivot to reviving the economy and getting poverty eradication back on track. Success in utilizing PhilSys for social protection will have a significant demonstration effect in accelerating digital transformation by other government agencies as well as the private sector.
But digital transformation is not easy. It is not about simply digitizing things. It is about re-imagining how things can be done for the better, with technology as an enabler. Digitizing bad systems or processes just leads to bad systems or processes digitalized. Digital transformation therefore depends on and can only be as fast as process re-engineering and institutional and bureaucratic changes to overcome inertia.
Digital transformation must also be inclusive to avoid exacerbating digital divides or creating new ones.
The effort will be worth it. And the World Bank is firmly committed to scale up our support to the Philippines' digital transformation agenda. A digital Philippines will not only be more resilient to future shocks – whether they are natural disasters or pandemics – but also be poised to take advantage of the opportunities brought by COVID-19 (shift of activities online) and those that lie ahead in the post COVID-19 world.
 first published in The Philippine Star, via World Bank
Bringing "the people" back in: Forest Resources Conservation with Dr. Apichart Pattaratuma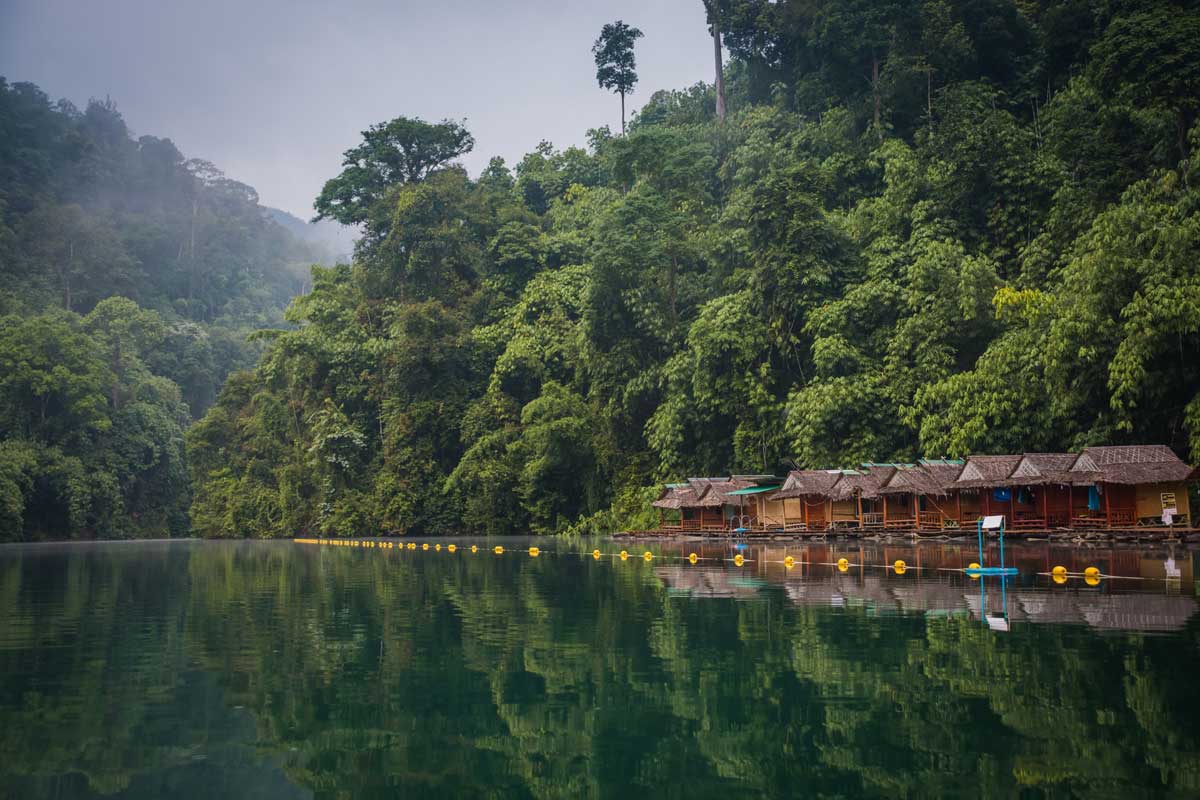 With a lifetime dedicated to forest conservation, Dr. Apichart Pattaratuma reflected back on his career and what forest management means to Thailand. In the year 1978, he received the prestigious United Nations and Ananda Mahidol Foundation Scholarship to attain higher education at the College of Forest Resources, University of Washington, Seattle, USA. After graduating in the year 1985, he returned to Thailand with a commitment to teach and research at the Department of Forest Management, Faculty of Forestry, Kasetsart University until his retirement with full professor position. The excerpts below encapsulated a conversation between Dr. Pattaratuma and Dr. Rattana Lao on forest conservation.
Beyond the classroom: An anthropological perspective
I dedicated my life to study the anthropological aspect of forest management to His Majesty King Bhumibol Aduyadej of Thailand. I studied cultural dimensions of forest management in many areas of Thailand. I began with Huay Hin Dam with Karen hill tribe (Pra-ka-ker -yor) Suphanburi Province. I tried to review the international literature on land use and combine it with in-depth interviews with the hill tribes to understand the cultural dimensions of their livelihoods. I observed how they built their houses and how their managed their forest. There are three characteristics of the Karen tribe. Firstly, they lived on small plots of lands and their houses are very small. Secondly, they conserve their forest land with water resources. Thirdly, they refrain from using pesticides. Culturally, there is a clear division of labor amongst men and women. While men will clear the lands, women will cultivate agricultural goods such as papaya, guava and banana. There is limited drugs use.
It's liberating to do research beyond the classrooms. To observe real live, real changes. I learnt more than I set out to do and they are all interrelated to a bigger picture.
Intersectionality between culture, migration and forest management
Karen hill tribes migrate in a cluster. There are more than 3 families migrating together to the new fertile forest land. They will migrate together when land is exhausted. This is most evident in the borderland between Thailand and Myanmar. Back then they did not have official documentation but slowly they do. There has been an influx of hill tribes from Myanmar to Thailand due to political conflicts from Myanmar. From my observation, they are very conscious about forest conservation and resources management. They said: "no forest, no water". They are compelled to protect the forest from pesticides in order to keep the water clean and their health well. They are very logical. Although they grow rice, it's very subsistent and only for household consumption. They don't grow rice for commercial purpose. This is the land use for Karen hill tribe.
I also studied in Kampeangpetch, Nan, Chiang Rai, Phrae and Lumphun. Each place is diverse and the situation is really different. Some local tribes are preserving of the forests, others are more detrimental. We need an in-depth study to understand the cultural dimension of land use for each tribe.
The heart of forest management
People. It's the people. People must particulate in the forest management. Otherwise, it is very difficult. When we go into each location, we must approach people and bring them into the conversation. I have tried to do all my life. Civil servants must approach people, not other way around. People are looking up to our action. They look into our sincerity and commitment. If they see that we are committed to study about their livelihood, they will share the right information and they will help.
Indonesia is a good example of successful forest management. The state get people involved. In every kilometer, there are four actors involved in protecting the forest: soldiers, policemen, villager and forester. They help each other protecting the wildlife and forest resources.
Can legal change help the people?
Legal relaxation can help lessen the pressure between man and forest. Before the legal requirement was very strict. Any kind of forest intrusion would be caught including small hunters gatherers. I think that is too strict. That put people against the law. People should be able to go into the forest and pick up some mushroom and bamboo and some wild products to lessen their poverty and hunger.
As long as people are still hungry, it's very hard to manage the forest. There must be a way to balance the two: people livelihood and forest management.
Capitalists invasion
Much of the legal attention is paid to small farmers use of the forests. However, the real issue is big corporations invade the forest. This is very significant. Deforestation happens mostly from large scale corporation rather than small scale farmers. There are many loopholes in the system that lead to systemic corruption and mismanagement of land use. Many wealthy houses are built on large scale timber to exemplify wealth and status. It saddens me.
Would the next generation get to see large tree in the forest?
Less likely.
What can we do to protect the forest?
There are many organizations that responsible for the forest protection such as Royal Forest Department, Department of National Parks, Wildlife and Plant Conservation and Department of Marine and Coastal Resources. But the manpower are not sufficient to cover the large area of forest in Thailand. There are not enough permanent manpower to go on the ground and protect forest resources, while the intruders to National Parks are equipped with more advanced weaponry.

To protect the forest, the state must be committed and the people must participate in the process.