Cycles that shape the world
Megatrends are shaping the world and of course geopolitics as well and we are most of the time unaware of this. Demography, migration, sustainability (environmental and budgetary) are key issues for Europe and the world from a long term perspective. It is lesser known that megatrends often develop by cycles of different types and lengths.
Nikolai Kondratiev was exiled to the Russian Gulag and executed in 1938 because Stalin did not like his views on the Soviet economy and his theory of economic cycles. How accurate and powerful Kondratiev's theory was is demonstrated not so much by Stalin's rage as by the fact that history is cyclical: war followed by peacetime, economic boom by recession, political tranquility by political crisis.
Academics probe into past cycles because they want to be able to predict the future. Why are there cycles in the first place? Why is expansion followed by stagnation and then recession? Simply because production or human output is not constant, but there is a mysterious equilibrium, a certain level which production should not fall short of or exceed. The economy is unaware of this tipping point and when it deviates from the equilibrium, markets crash and an overproduction or overvaluation crisis breaks out. Long periods of economic boom are inevitably followed by a bust and recession. The problem is we never know when and how hard the next crisis will hit. At the height of the crisis in late 2008, the Queen of England asked a simple but pertinent question of her country's brightest minds. Visiting the London School of Economics, she wondered out loud: "Gentlemen! Why did no one foresee this awful recession?" Of course no one could give a straight answer; the eminent economists just stared at their shoes. A lot of people are convinced that the cycles and crises of the past could provide some guidance. Economists started to investigate economic cycles in the middle of the 19th century, discovering medium-term cycles first and then long-term cycles in the early 20th century. The four main types of economic cycles are known as the Kitchin wave, the Juglar wave, the Kondratiev wave and the Braudel wave. There are innumerous other types — every economist studying cyclical fluctuations was keen to have one named after themselves — but the others do not really deserve attention.
The Kitchin inventory cycle, is a short business cycle of about 40 months. Inventories fluctuate as the short-term approach of businesses influences their stocking and destocking policy. The cycle named after Joseph Kitchin, which is not a proper macroeconomic cycle, is followed by the Juglar cycle, often identified as "the" business cycle. In 1860, French economist Clement Juglar identified the presence of economic cycles 7 to 13 years long. The low point of such a cycle is marked by an overproduction or financial crisis.
The Juglar cycle is the only one that politics can respond to, simply because this is the longest timeframe that successive governments can comprehend. When we talk about anticyclical policy, economic stimulus plans and recovery packages, we talk about the vicious side of this wave.
The third cycle on our list is called the Kondratiev or long technological wave. The Kondratiev wave spans a period of 50 to 60 years and is divided into a phase of high-growth expansion and a phase of recession. How did Kondratiev discover these waves? He observed prices, wages, interest rates, industrial production and the use of raw materials in the USA, England and France. A thorough analysis of these data revealed a sinusoid running through 150 years. Kondratiev noted that turning points in the wave coincided with revolutions and wars. Some divide the Kondratiev wave into four "seasons". The Kondratiev Spring is a time of rapid growth, falling unemployment, improving productivity and relatively stable prices. The economy is in its youth. The Kondratiev Summer sees growth level off as the economy reaches its limits in output and resources, and with it a brief recession as a warning of things to come. The brief recession in the Indian summer shakes up the economy as the Kondratiev Autumn arrives. Stability and normalcy is restored in society, which becomes consumption-oriented and prices begin to soar. With the Kondratiev Winter comes a collapse of the system and brumal depression sets in. A major three to four-year crisis is followed by a decade of deflationary stagnation.
There are several explanations for the Kondratiev wave. Some say that it exists because every generation spends 25 to 30 years of its life in active work, which roughly corresponds to half of the cycle. Others suggest that these waves arise from important innovations that launch technological revolutions (the railway) or investments that bring major improvements in a sector (education), which take roughly a Kondratiev cycle to trickle down to the economy. There are those who think that the next Kondratiev wave will build on the revolution in nanotechnology. Previous cycles have all had a key innovation that opened a new chapter in history. The first cycle (1790-1842) the steam engine, the second one (1843-1897) the railway, the third one (1898-1949) electricity and the car, the fourth one (1950-2000) the airplane and nuclear energy.
The longest cycle is named after the great French economic historian Fernand Braudel. The Braudel wave or secular cycle encompasses the changes of the deepest structures, which are only discernible over long periods of 100 to 200 years. As the pace of change in the world around us accelerates, the cycle's span is shortened from 200 years to around a century. This fourth wave follows the evolution of comprehensive systems such as the interrelation between agriculture and industry or services and the industry.
Believers in the wave theory claim that these four superimposed heaving waves determine the rhythm of the economy and of history. When the crests or troughs of two waves coincide it has disastrous consequences for humanity. In the decades following the Napoleonic War, in a period of extreme uncertainty, a Braudel and a Kondratiev wave peaked synchronously. The stock market crash and crisis of 1873 was set off by an overlap of a Kondratiev and a Juglar cycle. The Great Depression of 1929 occurred at the low-point of a Kondratiev wave. Nikolai Dmitriyevich Kondratiev timed the publication of his book to perfection. The Major Economic Cycles came out in 1926, when the West's economic growth looked unbreakable. Three years later people were rushing to the library for a copy of the Soviet economist's book. The oil crisis of the 1970s was a tumult of waves. A Juglar, Kondratiev and Braudel apex at the same time. Some economists consider the whole theory nothing more than pseudoscience. On the other extreme those who could not give their name to a cycle search for and claim to have found mathematical (read: mystical) correlations between the waves, such as the formula 1 Kondratiev = 3 Kuznets = 6 Juglar = 12 Kitchin. As crises demonstrate, people will take anything to the extreme, be it the economy, science, economics or quantum physics. There is one discipline where exuberance is almost a prerequisite: futurology, whose key drive is to predict the future, which is in fact an important incentive to examine the past. The good Reverend Thomas Malthus is widely considered the first pioneer of futurology. He predicted over 200 years ago that food production would not be able to keep up with population growth, which would lead to famines worldwide. His theory did have one fault, though: he could not possibly foresee the technological developments that gave us modern farm machinery, fertilizers and GMO crops. Although there are many people starving in the world today, the global trend is just the opposite: despite the exponential population growth there is an abundance (if not oversupply) of food on Earth. Starvation in the third (developing) world is the result of political and financial anomalies and war rather than a problem of production capacity.
Jared Diamond, an evolutionary biologist, professor of geography at UCLA and critically acclaimed author of numerous popular science books, believes that there is no need for computerized risk analysis, research of trends and complex climate models to know what the future holds for mankind. Various groups of the human race, civilizations, have always outgrown their natural environment, which led to their decline or extinction. One of his favorite examples is that of the indigenous people of Easter Island. When Polynesians populated the island about 1,500 years ago, it was covered by lush vegetation. When discovered by a Dutch explorer in 1722, the island was barren with nothing but hundreds of monumental statues and a few locals wandering around. The islanders were so primitive that it was hard to believe that their forefathers had had the technological prowess to erect the huge moai. The natives cleared the forests to replace them with arable crops and to use the timber to erect the statues and to build canoes. After centuries of irresponsible logging, the islanders ran out of trees to cut down while the population exploded. Deforestation led to soil erosion, which in turn reduced crop yields and, with the forests gone, they had no canoes for fishing. The island became overpopulated, the food supply dwindled, the ecosystem collapsed, and the natives began killing each other, even resorting to cannibalism. For many this might be a worrying reminder no matter if they believe in waves or not.
The Concept of Sustainability for the World's Cotton Industry Amidst Geopolitical Challenges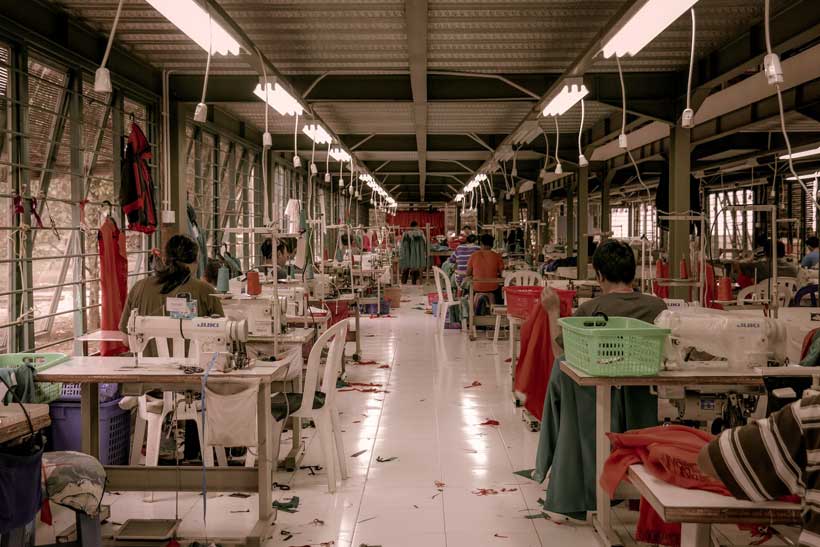 The textile industry is one of the industries that contributes to the largest air pollution in the world. Responsible for 10% of global carbon emissions and 20% of global water waste, the fast-fashion phenomenon also contributes to this problem. If this is allowed to continue, the effects of global warming will get worse. The concept of sustainability itself can also be a polemic for the textile industry because they are experiencing global fluctuations caused by high inflation, weakening demands, and large inventory amounts.However, high global warming will also backfire on them and weaken this industry. Cotton, which is the raw material for making textile fabrics, deeply requires water and fertile soil. With the upcoming heatwaves that will occur, many dry lands will cause difficulties in world cotton production. The United States, as one of the largest cotton producers in the world, is starting to worry about this issue. Moreover, the energy crisis adds further complexity to this problem.
The textile industry itself is trying to revive itself due to many geopolitical problems such as the trade war between China and the United States, the post-Covid-19 situation, and the war between Russia and Ukraine. Even though the Government has been aggressive in advancing green transformation, many customers' behavior places their spending on assets, automotive, housing, and so on. The problem of inventory buildup is due to textile production continuing to run and increasing but customer enthusiasm is always decreasing, coupled with the thrifting phenomenon which is currently rising.
To focus on green sustainability is a long homework for the textile industry. Although the textile business remains slightly positive in general in the first half of 2023, there are still fears of a global recession as the Federal Bank continues to raise interest rates. However, concerns about the issue of inventory buildup have begun to be resolved. In Cotton Day 2023 held by the United States non-profit organization Cotton Council International in Jakarta, Indonesia, one of the speakers, namely Bruce Atherley (Executive Director of CCI), stated that textile business actors have begun to be careful and control the turnover of textile commodity inventories, and this has resulted in decline in world cotton demand. However, he also stated that this effort could be a good thing and there is optimism about the stability of the textile industry ecosystem. With inventory being depleted across the supply chain, it can be expected that the cotton and textile industry will return to normal and positive demand.
Referring to sustainability and green transformation programs, many textile industry business players have made a commitment to only use sustainably grown cotton by 2025. They have also made a commitment to carbon reduction. This is contained in the regulations of the European Union and the United States, Investment Groups, as well as Focus Media and Non-Governmental Organizations. CCI also stated that the trust protocol will drive continuous improvement in key sustainability metrics by leveraging quantifiable data and variable data while delivering unparalleled visibility into supply chains for brands and retail members.
The concept of circularity must also be considered in green transformation efforts in the world textile industry. Circularity is the concept of minimizing waste and reusing resources. The circular model aims to create production and consumption that can be recycled (closed loop). Circularity is the solution for sustainability. Circular strategies include eco-friendly recycling, easy-to-reset designs, products as a service (PaaS), and increased producer responsibility. The benefits we will get from this concept are reducing the amount of waste, maximizing resource conversion, increasing investment, reducing carbon emissions, increasing economic opportunities, and improving brand reputation. However, this concept can also give rise to challenges such as technological limitations in developing recycling technology, supply chain complexity in traceability and transparency, complicated regulatory framework which includes supporting policies and regulations, and unpredictable consumer behavior. Hopefully more textile and cotton commodity industry players will pay more attention to the importance of the concept of sustainability in their production processes so that carbon emissions and pollution can be reduced which then prevent the worsening condition of global warming.
Marrakech IMF/World Bank meetings, a barometer of Moroccan development and resilience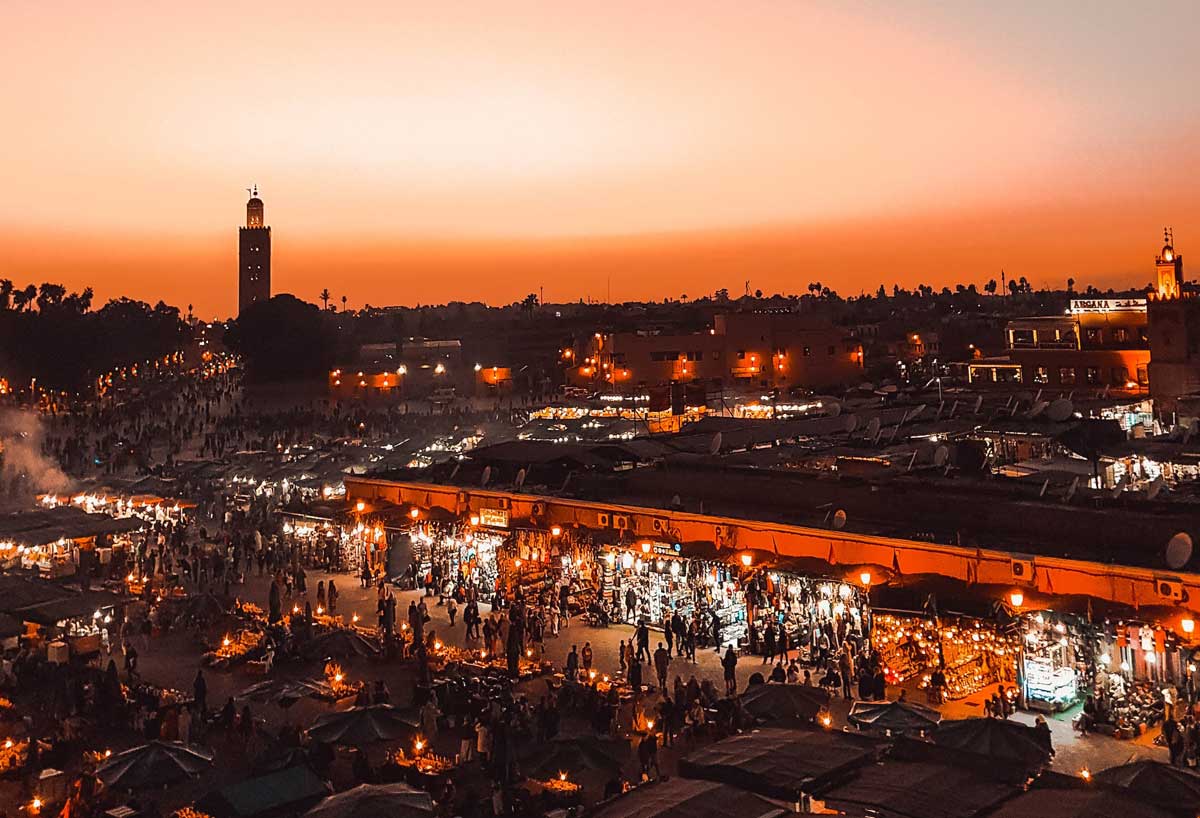 The recent, devastating earthquake in Morocco's Atlas Mountains has claimed more than 2,900 lives, injured at least 5,500 people, and left thousands more homeless. Despite this tragedy, Morocco is showing to the world its resolve in the face of hardship and proceeding with its commitment to host the IMF and World Bank Annual Meetings in Marrakech between the 9th and 15th of October.
While normally held in Washington, this year Morocco will host central bankers, ministers of finance and development, private sector executives, civil society, media and academics to discuss leading global issues including world economic outlook, global financial stability, poverty eradication, inclusive economic growth, job creation, and climate change.
While it's been a disaster that has directed the eyes of the world to Morocco, the country is nonetheless poised to show the world its capacity for global leadership, a strength ever more impressive as they do so while still clearing away the rubble. The country's determination to proceed as host of the meetings is reflective of Morocco's recent and broad overhaul of its international engagement vis-à-vis both multilateral organisations and its bilateral relations as the country seeks to solidify its place as a regional economic and technological leader in North Africa.
The meetings are particularly an opportunity for Morocco to demonstrate its leadership in key global industries. Morocco's aviation and aerospace sectors have increasingly become key to the country's economic growth, with one of the fastest growth rates globally. The Covid-19 pandemic highlighted the durability of Morocco's aviation and aerospace industries- while demand for aviation globally dropped 49%, Morocco's activity declined only 29%. Moreover, the Moroccan aviation sector only saw a 10% job-loss rate during the pandemic, compared to a world-wide figure of around 40%. With more than 140 companies providing 20,000 direct jobs, of which 40% are women – a high statistic when compared to international competitors – the sector is thus a key engine of Morocco's economic trajectory, its commitment to workforce equality, and a strength in the face of challenges.
Aerospace and aviation have greater impact than simply economic return, also serving to contribute to Morocco's influence in international security. With Morocco's defence forces operating a wide variety of internationally developed aircraft, Morocco has recently signed a number of agreements with businesses and international actors in the sector. Notably, these agreements have included the near-shoring of production and maintenance facilities in the country, including a 2022 deal with US-based Lockheed Martin to open a state-of-the-art maintenance and repair centre. With local integration into aerospace products hitting 40% in Morocco, the sector clearly supports wider government aims of technological development and enables closer ties with many major Western powers.
In keeping with recent developmental goals, Morocco's burgeoning tourism industry is also of note. Moroccan tourism is equally vital to international perceptions of the country, contributing more than $9 billion to the country's GDP in 2021, even at the height of the pandemic. With a record 6.5 million visitors to the country in the first half of 2023, the sector is undoubtedly going to continue seeing massive growth. With almost 5% of total employment coming from the sector, revenues are expected grow in the region of 60-70% by 2028. Capitalising on its rich history and geographic beauty, Morocco has taken advantage of this dimension of its soft power and positioned itself as a cosmopolitan tourist hotspot.
Morocco is also positioning itself as a leader in the renewable energy sector, with the country's solar energy sector now set to account for 20% of its total energy use by the end of the year and progress-focussed policy reforms have tackled fossil fuel subsidies, renewable energy development, and gender equality in the workplace. Further recent initiatives have included Africa's first hydrogen-powered vehicle, its first high-speed rail network.
Internationally, a joint Morocco-UK energy project will provide 8-10% of the UK's total electricity consumption. A 10.5 GW solar and wind farm as well as a 20GWh battery site will be constructed in the Guelmim-Oued Noun region of Morocco and linked directly to the UK via the world's longest twin 1.8 GW high-voltage direct current (HVDC) cables that will run nearly 3,800km from Morocco to North Devon. This collaboration between Morocco and the UK is an ideal example of cross-border initiatives that properly address climate change through fostering international partnerships, and again highlights strands of Morocco's longer-term push to deepen international engagement.
Morocco moving forward
Despite hardship, in hosting the Annual Meetings Morocco is displaying its resilience, signalling that the country remains open to both visitors and development, and making the most of the opportunity to show the world how the country is leading the way across a swathe of key international sectors. Engaging with international governance institutions has been central to Morocco's development strategy for many years, and this opportunity to host the meetings strongly signals Morocco's continued resolve to make its mark on the world's stage.
The IMEC vs BRI: Taking the cue
With world global politics and order is witnessing rapid changes and competition, development or emergence of any group, bloc or initiative is bound to cause some turbulence for few nation. As China's BRI and its various initiative since 2013 has pushed the West on the feet to compete and regain its global dominance, the development of Middle East-Europe Economic Corridor (IMEC) alarmed China and BRI 2.0 is one such an example of China's cautious move to ensure the road to its rise to be a developed nation by 2049 – Chinese Dream – is smooth. The IMEC has given the West and India, the UAE and Saudi Arabia ample opportunities to derive benefits from growing alignment of interests while ensuring rivalry with China don't go beyond control.
What is China's Belt and Road Initiative?
As 2023 marked the 10th anniversary of the China's much fanfare infrastructure project the Belt and Road Initiative (BRI) – sometime referred as the New Silk Road – it's time to re-look the initiative again to understand the theme and aspect of the paper. Over the years, as the BRI was able to expand its scope and attractiveness, it provided China ample opportunities to increase its global power and reach which compel the US to align with like-minder nations. China argues the BRI is a win-win situation for all the countries partnered with the initiative as it increased a sense of fulfilment in such nations. Despite, the BRI received or largely being labelled as part of China's debt trap policy, countries interest and inclinations to such an initiative continues to grow and increased.
To explain such point, since its inception, China's trade in food products with the BRI nations has increased by 162% reflect it continues to be a platform nation worldwide look to address their domestic economic issues and concerns. China has signed over 200 cooperation agreements with 152 nations and 32 international organisation under the BRI platform in June 2023 reflects, the continued dominance of the initiative. With BRI continues to expand China's influence, many analysts have argued the projects built under the BRI have caused disturbance and economic unease. However, on the other, the West and US continue to struggled to offer a competing project or vision despite growing opposition in many BRI partnered nations to BRI.
A response to China's BRI
With Win-Win formula remains the core of the BRI, since its inception the response to the BRI has been conducive for China to expand its engagement with other nations without reflecting the initiative imposing its policy on others. As the West and many political pandits contradict such an image of the BRI, and thus with like-minded countries establish the CPTPP in 2018, I2U2 group in 2021, EU's Global Gateway in 2021 and G7's PGII in 2022 as means to counter the BRI. However, absence of interconnectivity between such groups, initiative and partnership and low financial assistance and support, such acts have failed to impact the might, reach and popularity of the BRI. China under the initiative have invested around US$ 1 trillion till March 2021, focusing on the large, strategic and critical projects which has only expanded and further assisted many nations and BRI partner countries at time of bail out.
However, such a fairy-tale of BRI has a dark and gloomy side, as China's low economic growth and domestic economic woes has impacted its outreach under the BRI which has only impacted the initiative, impacting China's global image. To understand it better, China's bail-out as imagined hasn't come cheap for many BRI partner nations like Sri Lanka, Pakistan and Argentina, as China's People's Bank of China charged 5% interest rate against 2% of the IMF for the rescue loans. Considering billions of dollars invested in low and middle income nations in Asia, Africa and Europe, such bailouts have proved costly for China, as Chinese government invested US$ 240 billion between 2008 and 2021 to bail out 22 countries. Although, the amount spent by China to bail out other nations are still less than the amounts spent by the US and IMF over the years. The Chinese financial assistance and bail out has continue to alarmed many BRI partner countries of the debt-trap, with such bailouts continues to pile up, it has cause a worry for China as it could result in a ripple effect, as it pushed nations like Italy to exit the BRI.
China is pushing BRI 2.0
Growing US-China geopolitical rivalry and the criticism the BRI received, Chinese President Xi Jinping during 2nd Belt and Road Forum held on 26th April 2019 in Beijing, unravelled the BRI 2.0 highlighting China has taken the BRI's critique seriously. Such development reflects China seem to understood the relevance of the need for the long term success of the BRI related projects which will yield for both Chinese companies and the nation where they're situated. With BRI 2.0 becoming more transparent, ensuring open market and focus on quality to benefit all partner nations, it not only address the financing and debt issues, but ensure all BRI-related projects are more environment friendly.
As a result, China diversify its investment and the size of project to ensure they remain protected from the ongoing geo-strategic rivalry between the US and China which pushed the European Union and many Middle East nations in a difficult situation. To understand it better, for China, the most attractive sector for investment in Europe are fintech, artificial intelligence, cleantech, gaming, ecommerce and biotech and focusses to invest more in smaller companies. Such a situation became concerning for many European countries with China's large strategic investment with the UK, Germany, Netherland and France being a top recipient has left Europe divided and looking for a way out. With the BRI becoming overarching foreign policy of China, tweak like the BRI 2.0 and a growing strategic ties between Russia and China will allow China to expand BRI's network. BRI interlocking with the International North South Transportation Corridor will expanded the BRI's geo-economic strength and reach, but also improved China's relationship with Russia and Iran.
Italiexit, the G-20 and launch of the India-Middle East-Europe Economic Corridor
As the recently concluded G20 summit is viewed as of a great relevance for India, the summit also witness the Chinese President Xi Jinping and Russian President Putin skip the summit. It highlights G20 isn't a priority, as they intent to increase the bilateral trade to US$200 in 2024, expand BRICS and meet one another during the 3rd Belt and Road Forum which will held in Beijing in October, 2023. With 2023 G20 Summit was a great success, among many events, two events Italy's exit (Italiexit) from the BRI and the launch of India-Middle East Economic Corridor are viewed as directed against China and the BRI.
Italy who made a headline in 2019 – a G7 member – join China's BRI is now planning for a soft or planned exit from BRI. Such Italy's stand against BRI reflects growing domestic economic strain and issue like the debt trap forced the Meloni's government to inform Chinese Prime Minister Li Keqiang about its decision concerning the BRI during the 2023 G20 Summit. The dramatic move by Italy's government is a result of growing Italy's trade deficit with China which has increased to US$ 23.9 billion in 2022, coupled with the debt trap issue, pressure from the West, no special treatment from China, and Italy's re-alignment with the West and its G7 Presidency made Italy to reconsider its decision and move away from BRI. Though, such decision will not end Italy business ties with China, as Italy's official argues the bilateral ties will be maintain and the government is moving forward with strategic partnership which will focus on economic cooperation.
As the G20 Summit was a success like witnessing a balanced, unified and much needed joint statement on the Russia-Ukraine conflict, the summit also witness the launch of the India-Middle East-Europe Economic Corridor. The project being a part of the Partnership for Global Infrastructure and Investment (PGII) which was launched by the G7 in 2021 replacing the US Build Back Better World as it failed to impact China's BRI. With India, the US, the UAE, Saudi Arabia, the EU, France, Germany and Italy being signatories to IMEC, question are being asked will it rival China's BRI or become another dead on arrival undermining West's smear against China – China vehemently critique such West's stand.
What is the India-Middle East-Europe Economic Corridor (IMEC)?
The IMEC being a part of the PGII is viewed with great substance to strengthen West' strategic move to counter China and the BRI's reach, influence and power worldwide. Many political pandits argues that the project is of historical significance – geopolitical and economic – which will accelerate development and interconnectivity and integration between Asia, Middle East and Europe transforming it as a new locus of global power centre. As the proposed project will consist of road transport, railroad and ship to rail networks connecting India with Europe via Arabian Peninsula. With the IMEC divided into two parts the East Corridor – connect India with Arabian Gulf – and the Northern Corridor – connect Gulf with Europe – it also include an electricity cable, a hydrogen pipeline and high-speed data cable. The below image and table illustrate the project and its key connecting points:
| | | | |
| --- | --- | --- | --- |
| India | Middle East | Israel | Europe |
| Mudra (Gujrat)Kandla (Gujrat)Jawaharlal Nehru Port Trust (Navi Mumbai) | The UAEFujairah Jebel AliAbu DhabiSaudi ArabiaDammamRas-al-Khair port | Haifa port | Piraeus Port (Greece)Messina Port (South Italy) Marseille (France) |
As IMEC is directed to transform and facilitate trade through the connecting route in partnered nations and projected as a potential counter to BRI and China's growing economic and political influence in the Eurasian region. It could reduce political tension in the Arabian peninsula, deepen India's strategic engagement with the peninsula, offer strategic advantage and opportunity to US and could extend to Africa to promote the US and EU's plan to develop a Trans-African corridor. On the economic front, the project will be reflected as infrastructure of peace in Arabian peninsula, promote seamless movement of goods, reduce transmit times, boost economic growth in partnered nations. Furthermore, it will facilitate secure energy and resource supplies, strategically leveraged to develop Special Economic Zones (SEZ) and boost economic growth in partnered countries.
Will the new economic corridor succeed in countering China's BRI?
With IMEC launched to simulate economic development via connectivity for which partnered nations have signed Memorandum of Understanding to supplement the existing maritime, road and rail network and incentivising new investments in the region. Among other benefits, the project will facilitate development and export of clean energy, strengthening food supply, link energy grid and supply chain; while connecting Asia and Europe with the commercial hub. The project being so beneficial and projected as a great option for other countries to garner benefit and become a part of this journey, on the other hand, questions are being raised will it compete or can be compare with China's BRI?
As both mega transnational projects are similar, but the BRI is larger than the IMEC in terms of scale, and many members of the IMEC like Saudi Arabia, the UAE and Italy are part of the BRI. On the question of BRI vs IMEC, IMEC's policy document didn't talk about China or BRI or the project is alternative to the world. Though finance will not be an issue to promote the IMEC's project and as per the preliminary report each member will allocate US$ 20 billion towards its development. As it is evident that the BRI is a decade ahead of IMEC, the IMEC will be finalised when partnered nations meet again after two months to tune up its fine details becoming clear how it will compete with China's BRI, in a growing US-China geo-rivalry.
The IMEC as it intend to counter BRI and undermine Chinese presence and influence, on the other hand, it can't be done as its being discussed or said openly. With the Piraeus port and Etihad rail project are part of IMEC connectivity project, the Chinese presence in Europe and Middle East cannot be ignored. As the port is controlled by China Ocean Shipping (Group) Company; a Chinese state-owned company and the rail project includes involvement of China's PowerChina and China State Construction Engineering Corporation etc and the IMEC partner countries are aware of such a situation. Further, as the BRI caused debt issue in the partner countries and China not being a member of the Paris Club – a group of officials from various creditor countries – caused impacted countries to find a coordinated and sustainable solution to their issue and however such aspect is absent in the IMEC.
However, with BRI having its advantages, issues, problems and concerns and coupled with China's slump economic recovery, the road for the initiative will not be smooth in coming years considering growing US-China geo-political rivalry. Although, the US still tied to China's supply chains, initiatives like IMEC, PGII, I2U2 bloc and strengthening of strategic partnership with like-minded countries and allies and friends – friendshoring and nearshoring – will end the US dependence on China directly or indirectly. As IMEC pitched the US as an alternative partner and investor to developing nations and US's attempt to fight China's BRI. China argues that US's IMEC will be another US rail plan going nowhere as it faces internal infrastructural issues and only reflect as a political tool than an infrastructure project to coax relevant nations, make other nations US pawn and to squeeze growing China's global influence.
Despite such criticism, unlike the BRI which is a China-centric project with the flow of investment comes from China causing debt trap. In comparison the IMEC is a project based on cooperation and increases the scope of alignment of shared interest among its members giving ample opportunities to them to join hand in many other projects like to build a pipeline for the flow of clean hydrogen in the near future. With IMEC being vital, its success hinges on adept diplomacy and the aligned interests of participating countries; while paying attention to lesson learned from China's BRI.
Conclusion
With growing geo-political competition between the US and China, as it launched the IMEC during recent G20 Summit in Delhi, such development has caused worry in China, but didn't received a backing from Turkey who also launched an alternative to the IMEC. The road ahead is full of challenges and prospects for like-minded countries to come together and nations like China to look for means to remain relevant and secure projects like BRI to achieve its Chinese Dream 2049. However, IMEC is promising to the developing countries and partnered nations, which will benefits all its members unlike China which largely benefitted China and has caused worry and trouble for its partnered nations.