Stop faking your college applications
BANGKOK – Given the rapid rise of middle class in Asia and increasing aspiration of this generation to go to Ivy League or any top schools anywhere in the west, Asian parents are paying enormous amount of money to private tutoring and so-called "educational consultants" to prepare their offsprings to what seemed to be a life changing experiences.
New companies are mushrooming in this part of the world for someone to write statement of purposes for these students – or even create extravagant trips abroad in order to re-create a new profile of these students.
True, it's not wrong for parents to want the best for their children and it is not wrong if you are wealthy enough to afford the very best service. But it is wrong and unacceptable when capitalism infiltrates education to an extent in which students pay for dishonesty service. It's wrong that they are taught, since the very young age, that it is OK to use money to get what they want. It is completely outrages that they are nurtured by their wealthy parents that is is OK to lie.
Since I have returned home with degrees from London, New York and Hong Kong, I personally have encountered countless of incidents whereby wealthy parents and their children's ostentatious display of wealth disgusts me.
One incident, I was offered a blank cheque to write college application for a student from a well-known conglomerate in Thailand.
"I want to get into Columbia University. My parents can pay whatever amount you ask for."
Seriously?
Of course it was tempting but my teacher, Professor Kevin Dougherty from Teachers College, Columbia University has taught me better:
"Amp, the minute you take money from these kind of things, that is when you end your indignity and life altogether".
Lucky me, I was warned.
In other incidents, I was offered lavish gifts to write letters of recommendation for people I do not know.
These gifts stand for everything I am against. It is capitalism in education in its worst form. It's ugly patronage system in its most dangerous pattern.
It is no longer just who you know that will get you somewhere in this country, globalization has created a new imagined educational trajectory for children of the well to do to become a part of global elite group. Getting into good or elite school is the first step they are willing to pay, at any price.
"My mother said, we paid even more bribery for me to get into kindergarten. She's willing to invest in this process", said another friend about his experience in paying for these consultant services.
Topped with Asian appetite for education, a degree from prestigious schools in the West is seen as a silver bullet that can take them anywhere.
While all these are prevalent in Thailand and Asia – it is not unique to our region. The United State has long offered these services to affluent students. Surely it is unfair for western media to reject Asian students based on this situation when the worldwide elites are also engaging in this service.
Such phenomenon is happening against the background of poverty and deprivation, it is happening in countries where educational opportunities of the haves and have nots are world apart.
If these parents really care about their children's future, perhaps the first step is to empower them to believe in themselves. Self-centered narcissism and self-esteem are not the same things. If they really love their children, they will refrain themselves from these activities. How would their children survive in the school environment where it is highly competitive and highly demanding?
If they really love their children and care for the future of the nation, this tragedy must end.
From October to October: Youth and politics in Thailand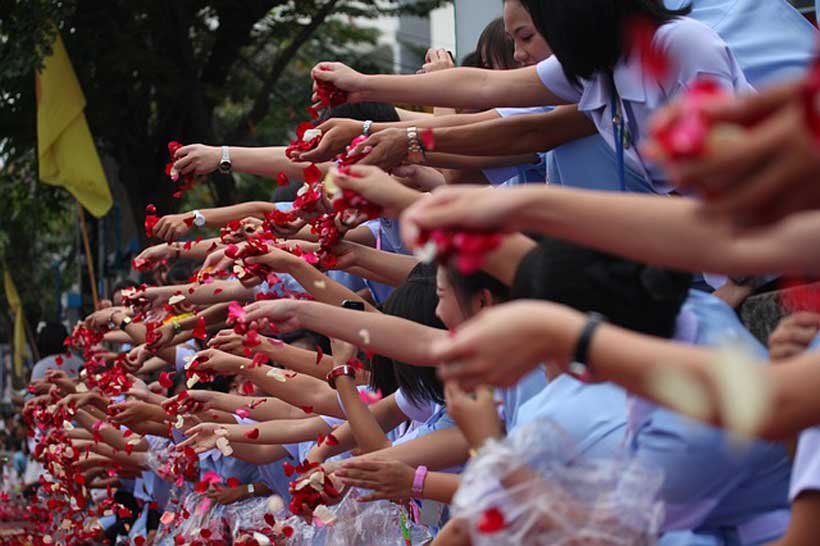 When I think of the 6th and 14th of October, I think back to my years as an elementary school child, when my parents would take my sister and I to events commemorating those days at Thammasat University. At those events, we would meet people who were trying their best to keep the stories alive, keep the history going, so that no one would forget what happened in Thailand.
October was a month that made me feel like I was living in a parallel world; outside of these events, it seemed as if the nation had completely forgot what had happened. None of my friends understood what was going on. I think I only had two history teachers ever make a comment about the 6th or 14th of October.
It was a month of great importance for my father. Every year, as we got closer to those dates, he would start talking about the events. He would give interviews, be involved in talks and lectures and projects, and yet, it seemed as if absolutely no one else in the country had any clue what was happening.
He asked us every year if any teacher or text book mentioned what had happened in October, and every year, the answer would be the same: no.
Sometimes I worried it hurt his feelings, but he never deterred. It seemed, at moments, he and his friends were speaking into an empty void. But one year, when I was in high school, a middle school student attended one of my dad's lectures and told my father he was interested in learning more about October, and why it was important to Thailand. My dad talked about that student for days after, even encouraging me to add him as a friend on Facebook.
Years later, when I look back to that time, I realize the reason he kept on pushing was quite simple: if he could teach one young person about what happened, if he could get one person to even care about October, if he could make sure younger people kept learning about it,it would be successful in paving the way for change.
If he had ever feared that the movement would not get passed on to the younger generation, this past month has proved him wrong.
The power of young people has always been underestimated in Thailand. But there is nothing more powerful than the thought of having no say in our future, of seeing other countries move forward in ways we can't because we haven't faced the past. There is nothing more frustrating than asking for the chance to draw up what the future should look like for us and getting our requests shot down.
But the baton, it seems, hasnow been passed down from the time my father was speaking into the void; it just kept getting passed around without a receiver. Now, the youth are ready to take on the task of helping others face the past. We are ready to hear about what has had happened in our country's history, and take on the demands of the youth of the past and move it forward.
Crisis and Future of the Regime Stability in Southeast Asian Countries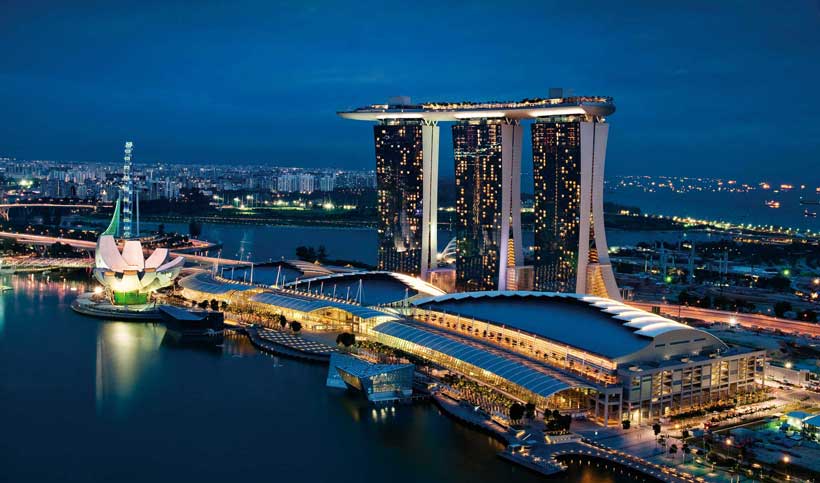 The world has encountered a crisis several times. In facing a crisis, every nation's leader will need to strive to prevent the existing disaster from having a major impact on the country's economy. This is because the economic crisis can have consequences for the reputation and the stability of the political regime itself.
Unlike the crises caused by unregulated economic practices such as during the Great Depression in 1929 or the Global Financial Crisis in 2008, the catastrophe that the world currently confronting today is prompted by the COVID-19 virus. This new type of disease has eventually sparked into the global pandemic and already created tremendous negative disruption toward economics and businesses around the world.
Of course, the panacea for this problem is not easy since it takes the extraordinary capability of the state to bear with a load of health costs and prevailing economic burden to its society.
Most of the countries having a really hard time coping with this 'black swan' event. While, for some emerging economies with weak public health capacity, and slow policy process has already struggled with the socio-economic impact of the virus.
In this backdrop, although countries in Southeast Asian (SEA) regions have already made an impressive economic achievement post-Asian Financial Crisis in 1997, they have to swallow the bitter pill again as their economy agonized from this significant blow.
The countries within the ASEAN have suffered a great economic loss due to the pandemic. According to the latest forecasting report by the Asian Development Bank (ADB),the GDP growth rate of Indonesia and Laos has been contracted to minus 1 percent and 2.5 percent respectively. Other nations such as Cambodia, Malaysia, and Singapore have been predicted to befall averagely under minus 4 percent. While the Philippines and Thailand have even major severe shocks as their economy sharply contracting in excess of minus 7 percent. Only several states such as Vietnam, Brunei Darussalam, and Myanmar have performed slightly better.
This phenomenon is indeed very upsetting, especially because these countries are highly dependent on foreign investment, trade, and the tourism sector as the main engine to drive economic growth respectively.
The tricky part comes when the state cannot provide its citizen with adequate support and accountability. Apart from the debate about which ideological system is best in dealing with a pandemic, we need to understand well that political turmoil is often triggered by the inability of the state to meet the needs of its people. The public health emergency coupled with the economic crisis, and problematic policy selection can swiftly turn into unrest since the society vigorously looking for justice and protection over their wellbeing.
Compared to other ASEAN member states, Vietnam and Singapore are effectively tolerate the impact of turbulence because of their impressive management of public health systems. While other nations in the region seem to have different stories.
In Indonesia, regime stability has been affected by COVID-19. From the beginning of the outbreak, among other ASEAN member states, Indonesia was the latest one who got struck by the virus. But it turns out that Indonesia becomes a country with the largest infected cases in the region. The lack of government coordination and assistance in tackling the pandemic has made the economic condition of the country worsen. In addition, the most recent enactment of the omnibus law of job creation that predominantly in favor of businessmen and investors has triggered the wide-spread protest toward the government across the archipelago since early October.
Likewise, the Philippines also has to face the fatal economic damage caused by the pandemic as the unemployment number and poverty rates have significantly risen. Despite the government's extreme militaristic measures to contain the pandemic, the number of infected cases and death ratio still upsurging, second only to Indonesia. Yet, this has sparked both national and international criticism on President Duterte's repressive approach.
In Malaysia, the government must engage with the second wave of the pandemic. After generally succeed in the first attempt to tackling the outbreak, the infected rate has steadily increased particularly in Sabah, after holding local elections on 26 September. Apparently, the political upheaval began to appear when Prime Minister Muhyiddin Yassin insist to put the country under a state of emergency. Although in the end the proposal was later rejected by Malaysia's King Sultan Abdullah, the declaration to suspend the parliament was roundly condemned by opposition figures in the country and also mounted concern among Malaysians.
Amongst other countries in the SEA region, Thailand currently in the state of a serious political crisis mode provoked by a series of anti-government demonstrations. The Thai people demanding to reform the Thai constitutional monarchy and removal of Prime Minister Prayuth Chan-ocha from his office. This situation has made Thai authorities announced the country to entered the emergency decree. Though the protester vigorously attacked the government solely for the political reform motives, the issue of the economy has virtually played a quite larger part. Previously, the country's strategy in responding to the outbreak of the disease domestically had relatively efficacious. However, the long period of the lock-down policy has brought down deep frustration on the government since the economic inequality, poverty rate, and desperateness for the job among the young generations have ominously increased.
Conclusively, the pandemics of COVID-19 have become an interesting setting for testing the stability of the political regime in ASEAN. The virus has considerably contributed as a catalyst for the economic crisis. Clearly, the pattern of political turmoil and civil disobedience has gradually begun to appear as the countries started to be overwhelmed by the collision of the crisis.
It's no doubt that Indonesia and the Philippines will deeply fall into another economic recession which can potentially ignite another massive civil unrest toward the regime. Malaysia similarly could face another heated political situation. Yet, the country's capacity to handle the crisis still can make the regime to be relatively stable. While Thailand on another hand will face difficult circumstances. As the public has already tired of their flawed constitutional system, civil unrest will most likely continue to take the place. Consequently, the future political-economic outlook of Thailand in the near future will somewhat look worrisome.
Quad, Quad Plus, and the Indo-Pacific: The Core and Periphery
Indo-Pacific has been seen as one construct which identifies US strategy and brings in subscribers to the concept; thereby adding value to this concept. At the same time, it has been working on defining political, economic and security contours of this geo-political imagination. Indo-Pacific has defined as the fusion of two oceans -Indian and Pacific. It has brought the regional powers-India, Japan and Australia within the whole narrative. There are issues related to the Indo -pacific and how it will address security and political concerns but given the fact that Chinese aggression has brought in more countries into its fold, the idea is gaining momentum.
The pronouncements made by the UK, France and Germany as their approach towards Indo-Pacific shows that there is synergy which might emerge between the Euro- Atlantic and the Indo-Pacific. Indian Prime Minister Narendra Modi did propose that Indo-Pacific should become an inclusive concept and opened a window for China to be included into the configuration. However, this was never reiterated by Modi in the subsequent speeches and it seems that the bon homie between the two Asian powers dissipated because of Chinese aggressive moves in the Indian borders.
The evolution of Quad 1.0 which gave heft to Malabar exercises, and involvement of Singapore and Australia into larger scheme of things dissipated as the Australian government withdrew in later editions after succumbing to Chinese angst. The Quad 2.0 which gained steam in the early 2018 has now come a full circle with Australia again joining the Malabar exercises scheduled to be held later this year in the Indian Ocean. The latest approach has brought strategic momentum. The Quad 2.0 has outlined few of the larger objectives during the Tokyo submit earlier in October, and it is seen that in terms maritime security, space, cyber and encrypted communication networks there are possibilities between the four countries. India has already signed the BECA agreement and there is a possibility of greater understanding in technology sharing and intelligence domain between the four partners.
The Quad 2.0 is seen as having teething problems because of the changing political dispensation in Japan and the US while India and Australia are steadfastly showing their commitment to the cause. However, the Quad needs a blueprint and also a joint status paper which should outline the utility and purpose of this formation. With ASEAN the question of centrality has been resonating and even the former Singapore Permanent secretary has stated that Laos and Cambodia are unnecessary baggage in the ASEAN homogeneity and consensus as the two countries has been acting as surrogates of China. The problem of placing ASEAN centrality in larger objectives of Quad and Indo-Pacific would grow in future.
There have also been proposals of Quad plus which should include South Korea, Vietnam and New Zealand for the purpose of expanding the logistics and support network, and undertake concerted measures for protecting maritime commerce and build institutional linkages. While Quad Plus identifies the new players into this circuit but it fails to recognize Indonesia and other such regional players which might be useful in meeting the long-term objectives.
One of the aspects which has been highlighted that Indo-Pacific should work in the field of economic integration and bring about various regions such as South Asia, Southeast Asia into one umbrella of Indo-Pacific Economic Corridor. While digital and scientific cooperation has been envisaged but concerted plan of action for building resilient supply chains among the subscribers of the Indo-pacific might be a good initiative.
Along with Quad and Quad plus there are many trilaterals which have been taking shape and have made a unique strategic matrix. The trilaterals which have been taking shape include France, Australia and India. The other two trilaterals are Track II -Australia, Japan and India, as well as India, Australia and Indonesia, thereby expanding the expanse of the trilaterals acting as nodes in the overall edifice. Therefore, if Quad plus expands and Indo-pacific geographic outlines remains as envisaged then there would be a structural overlap between the two. India within its Ministry of External Affairs has already commissioned a new Oceania division which would look into the work of divisions such as ASEAN, Indo-Pacific and the Southern Asia.
The need of the hour is to develop the priority areas for the Quad. One of the areas that Quad can develop capacities is developing maritime security architecture with willing subscribers and logistics providers. Cyber is another area where Quad can develop joint partnerships and also support building better digital architecture. The important aspect is that within maritime security architecture Quad need to develop Quad grid which should integrate ports with facility for the navies of Quad countries to congregate, work out interoperability, and develop cooperation in maritime domain. This should include maritime theatre awareness and conducting joint Humanitarian Assistance and Disaster Relief (HADR) operations. The maritime Quad grid can comprise of Djibouti, Diego Garcia, Andaman, Darwin, Guam and Okinawa-the big 'W' in the Indo-Pacific. Also, developing cooperative mechanisms in sectors such as rare earths, interlinking defence research networks and securing channels of communication through sharing of satellite data would give required teeth to the Quad.
As already discussed, it is likely that Quad plus and Indo-Pacific would run parallel and even develop symbiotic relationship which might expand in political, economic and strategic domains. Quad would address defence and strategic requirements while a possible Indo-Pacific Regional Cooperation institution would address political coherence. In economic field the inclusion of India in Asia-Pacific Economic Cooperation (APEC) would help in transition of Asia-Pacific Economic Cooperation to Indo-Pacific Economic Cooperation. While these propositions are there on the table but the realization would be critical to make these ideas and geopolitical imaginations get a concrete shape.