How Energy Concerns Drive the Nuclear Deal
Welcome to the Caspian Daily, where you will find the 10 most important things you need to know on Caspian Sea Region. We appreciate ideas, reports, news and interesting articles. Send along to Caspian[at]moderndiplomacy.eu or on Twitter: @DGiannakopoulos
1Tehran's Power Lobby. "Iran has a track record of lobbying energy firms to put pressure on the West. In 1991, Tehran reached a pre-agreement with Conoco, granting the U.S.-based oil company the right to develop gas and oil fields in Iran. Through these efforts, Iran sought to entice U.S. oil companies to pressure U.S. authorities into altering their approach toward Tehran's leadership. These efforts resulted in a discreet campaign by oil giants to improve Iran's public image in the United States and led to lobbying efforts to get Washington to promote business with Iran. When Mohammad Khatami began his term as Iranian president in 1997, he sought to soften Western attitudes toward Iran. His policies prompted the creation of a number of lobby groups across the United States. At the same time, the National Foreign Trade Council, a representative group for major U.S. corporations, started its own lobbying initiative called USA*Engage. Other major U.S. business lobbies followed suit, establishing the American Iranian Council (AIC) with a governing board comprised of former U.S. diplomats and executives from Chevron, Exxon Mobil, and Halliburton" By Tara Shirvani and Siniša Vuković for the Foreign Affairs.
2Russia's Hybrid War in Ukraine: Breaking the Enemy's Ability to Resist. "The form of warfare Russia employed in Ukraine in 2014, often called hybrid war, has been aimed at defeating the target country by breaking its ability to resist without actually launching a full-scale military attack. In line with contemporary Russian military thinking on 'new generation warfare', hybrid war is built on the combined use of military and non-military means, employing basically the whole spectrum of a state's policy inventory, including diplomatic, economic, political, social, information and also military means" new report by András Rácz and The Finnish Institute of International Affairs.
3China, Kazakhstan agree to integrate growth strategies. Chinese vice Premier Zhang Gaoli and Kazakh Prime Minister Karim Masimov met Thursday and agreed to align their countries' growth strategies and boost bilateral cooperation on production capacity. China and Kazakhstan are indeed comprehensive strategic partners, said Zhang, who arrived in Astana on Wednesday for a three-day visit to Kazakhstan.The Silk Road Economic Belt initiative brought up by Xi and the "Path of Light" economic strategy proposed by Kazakh President Nursultan Nazarbayev enjoy a high degree of compatibility, Zhang pointed out. [China Daily]
4Standard & Poor's Ratings Services had lowered its long-term insurer financial strength and counterparty credit ratings on Kazakhstan-based JSC Oil Insurance Co. (NSK) to 'B' from 'B+'. The outlook is stable. At the same time, we lowered the Kazakhstan national scale rating to 'kzBB+' from 'kzBBB'. The downgrade reflects our view that the company's capital adequacy, liquidity, and financial flexibility have significantly weakened following a large claim recognized in May 2015. We note that the company currently plans to restore its financial standing by generating sufficient net income. We don't factor in any capital support provided by shareholders, because we have no clear view on their willingness to provide it or of the possible timing, the statement said.
5Islamic State may threaten Russia's Caucasus. "The head of Russia's Security Council has identified Islamic State (IS) as the greatest threat to world peace and security, and it seems the danger could be getting closer to home. The militant Islamist group has proclaimed the establishment of a wilayaat, or province, in Russia's mainly-Muslim North Caucasus, suggesting it may be gaining the upper hand in a battle for control over radical forces there. The statement follows an anonymous audio message posted online pledging allegiance to IS on behalf of militants in four regions. But it remains unclear how far – and high – that support may reach among militants previously loyal to the banned, al-Qaeda-affiliated group Caucasus Emirate, which has long sought to carve out an Islamist state in the region" writes Sarah Rainsford for the BBC.
6Brzezinski's full recipe for solving the yearlong Ukrainian crisis:"Ukraine must have a right to freely choose its political identity and forge closer ties with Europe. At the same time, Russia must be reassured that Ukraine will never become a NATO member," Brzezinski said, as quoted by Spiegel Online. In other words, Ukraine needs to become Finland of sorts. Brzezinski's ideas echo those of Henry Kissinger. In an opinion piece for the Washington Post published in March 2014, the former secretary of state urged the West to understand Russia's concerns and its attachment to Ukraine. "Ukraine should have the right to choose freely its economic and political associations, including with Europe," Kissinger stated, adding that Kiev should not join NATO and "should pursue a posture comparable to that of Finland." [SputnikNews]
7During the scientific and practical conference "National press of Azerbaijan – 140: "Ekinchi" traditions and modern journalism," Ali Hasanov, Azerbaijani president's aide for public and political affairs said that some great powers want to control certain countries and naturally, Azerbaijan is among such countries."Today, Azerbaijan has its resources, policy and own interests," he said, adding that in order to fulfill these interests, Azerbaijan should say "no" to someone's wishes. "When it is not to their advantage, they come down on Azerbaijan. Big states want to control Azerbaijan. However, President Ilham Aliyev's independent policy which is literally based on Azerbaijani people's will, is not to their advantage and they stand against it," said Ali Hasanov.
8Kazakhstan Infrastructure Report. The Kazakh infrastructure sector is facing severe challenges stemming from falling oil revenues cuts to government expenditure and weak credit conditions. However preparations for the 2017 World Expo the country's rich natural resource endowment a desire for economic diversification and sovereign wealth-backed infrastructure development will provide for distinct investment opportunities some growth relief and continued investments. Following a generally weakening domestic economy including falling loan and private consumption levels we nonetheless expect infrastructure and construction growth to remain far below previously expected levels. [Fast Market Research]
9Azerbaijan signs agreement for Asian Infrastructure Investment Bank. Representatives from 57 Prospective Founding Members (PFMs) of the Asian Infrastructure Investment Bank (AIIB), including Azerbaijan, gathered on June 29 in Beijing for a Signing Ceremony of the Bank's Articles of Agreement at the Great Hall of the People. From Azerbaijan, the Minister of Finance of Azerbaijan Samir Sharifov, who is currently on a visit to China, signed the financial agreement. The AIIB, which will be headquartered in Beijing, will initially have an authorized capital stock of $100 billion, said the message published on the website of the bank. Reflecting the regional character of the bank, its regional members will be the majority shareholders, holding approximately 75 percent of shares.
10Mehriban Aliyeva: "Azerbaijan once again demonstrated its power to the world through successful organization of the Baku 2015 first European Games. Each victory of the independent Azerbaijan is based on President Ilham Aliyev's will and knowledge"
China-Eurasia Council condemns aggression of Azerbaijan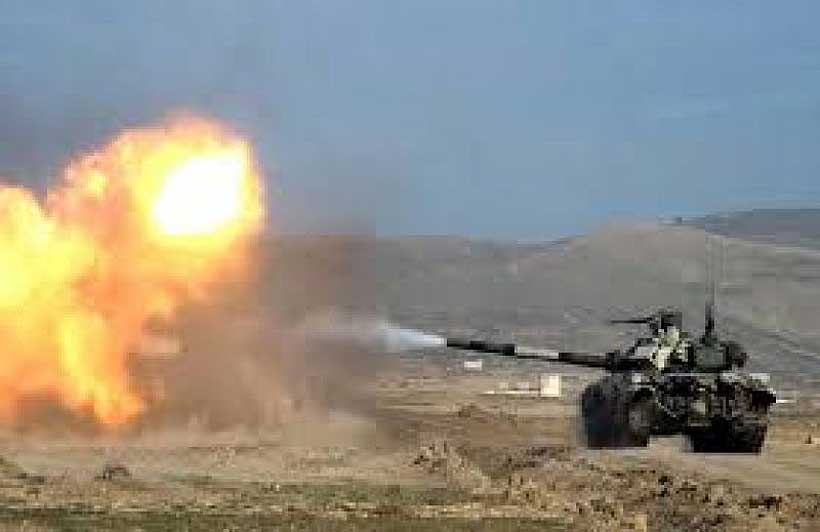 China-Eurasia Council for Political and Strategic Research strongly condemns Azerbaijani aggression which Baku started on July 12, 2020. Azerbaijani Ministry of Defense is a threat for the entire World as it is speaking about its aims to strike Metsamor Nuclear Plant, which is located in Armenia. Baku must understand that this is a crime against humanity, and it is equal to nuclear strike.The destruction of Metsamor Nuclear plant will be a disaster not only for Armenia, but also for Iran, Georgia and Azerbaijan, it will harm World's environment and stand a real problem for several generations of the World. It is worth mentioning, that this time Baku attacked the Northern borders of Armenia, which are sovereign territory of the Republic of Armenia according to International law. Azerbaijan violated the principle of territorial integrity of a sovereign state, which is one of the important pillars of International law.
China-Eurasia Council for Political and Strategic Research condemns Azerbaijan for using force against civilian population of Armenia and calls for peaceful negotiations. Baku must show solidarity and join global ceasefire initiated by the UN secretary general Antonio Guterres and must not try to escalate the situation on the border to deflect public attention from the situation concerning the outbreak of Covid-19 in Azerbaijan. We call official Baku to take care of Azerbaijani people in the hard times of Coronavirus and not send its soldiers to real death. Being multinational Council, for us It's terrible to hear about lossfrom both sides and we express our sincere condolences. Hopefully peace will come to South Caucasus, which is an important crossroad in Eurasian mainland and it can stand a very important link for Belt and Road Initiative, if all problems solved in a peaceful way.
Condemnation Of Armenian Aggression By Friends Of Azerbaijan (FoA)
Friends of Azerbaijan (FoA) strongly condemns the coward act of Armenians aggression in the Tovuz district of Azerbaijan that is a sheer violation of international borders and law. The act is an attempt of Armenia to drive global attention from the peaceful dialogue and negotiation process on Nagorno Karabakh.
In an online meeting of the delegates of the Friends of Azerbaijan (FoA), a joint declaration of condemnation has been issued by the honorable members of Friends of Azerbaijan (FoA).
According to this declaration, Armenian aggression can jeopardize the whole South Caucasus region. The incident on July 12, 2020, is being considered as a direct attack on Azerbaijan and the repercussions of this incident can result in massive catastrophe in the entire region.

The delegates of Friends of Azerbaijan (FoA) stressed the global powers to come forward and take serious action on Armenian intervention by violating the international border of Azerbaijan. The act of Armenia is an open challenge to the sovereignty of Azerbaijan.
Malik Ayub Sumbal founder of Friends of Azerbaijan (FoA) termed that Armenia is losing its legal and moral position on Nagorno Karabakh and there is mounting pressure on Armenia by the international community for the peaceful solution of Nagorno Karabakh according to the UN Resolutions. At this time to get rid of such kind of diplomatic moves, Armenia has launched another major front in Tovuz.
When the whole world is busy against the Covid19 Armenian Prime Minister has chosen a very dangerous path that can take the whole region into war and bloodshed.
Friends of Azerbijan (FoA) is firmly standing with shoulder by shoulder to the people of Azerbaijan and martyr's families at this hour.
Kyrgyz Republic to Enhance Quality of Education with World Bank Financing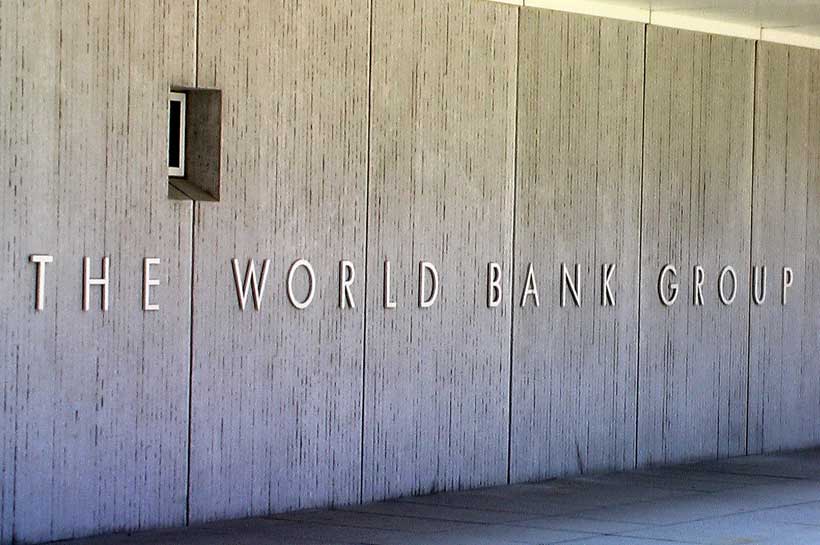 The Kyrgyz Republic will receive World Bank financing for the Learning for the Future Project in the amount of $50 million, on highly concessional terms. $25 million is allocated in the form of a grant, which requires no repayment, while the other $25 million is credit with a 0.75% interest rate, with repayments eased over 38 years, and a six-year grace period.
"The Learning for the Future Project aims to help raise the Kyrgyz Republic's human capital through enhancing school readiness and teacher effectiveness," says Bolormaa Amgaabazar, World Bank Country Manager for the Kyrgyz Republic. "The project puts special emphasis on distance and online learning, increasing digital literacy and building teacher capacity for best teaching-learning practice. Such support will help the country's education system better respond to learning from home during the current school closures and recovery period from the COVID-19 pandemic. In the long run, this approach will help better prepare children for learning and adapting to a fast-changing future economy."
The project has four main areas of support: expanding school readiness for underserved children; increasing effectiveness in teaching practice; enhancing technology-enabled support for learning; and enhancing measurement of learning. In the coming five years, the project will specifically help:
Establish 500 fully equipped community-based kindergartens in rehabilitated premises, thus enabling a successful transition to school for 20,000 children aged 3-5 years, in poor communities countrywide;
Build teacher competencies for more effective teaching of reading, mathematics and sciences in primary and secondary schools, through training in effective pedagogy and assessment, provision of digital learning content, resources and materials in 1,200 schools (53 percent of the total number of schools in the country);
Provide digital literacy training for 36,000 teachers to enhance their capacities to use digital technologies for professional development and effective teaching;
Equip 1,200 schools with an IT platform to support technology-enabled teaching and learning. The Republican Institute of In-Service Teacher Training will assist in developing digital content for teaching and learning;
Introduce a new criteria-based assessment instrument and methodology, develop and introduce standardized tests aligned with new learning standards, conduct the National Learning Assessment in 2023 for grades 4 and 8, and participate in the Program for International Student Assessment (PISA) 2024.
The project will be implemented by the Ministry of Education and Science of the Kyrgyz Republic during 2020-2025, using its existing institutional structures and in compliance with relevant World Bank procedures and standards.
The project supports the World Bank's 2019-2022 Country Partnership Framework for the Kyrgyz Republic and is closely aligned with the National Education Sector Strategy-2040 of the Ministry of Education and Science, which is now under development. The project was approved by the World Bank's Board of Executive Directors on March 31, 2020 and was ratified by the Parliament of the Kyrgyz Republic on June 11, 2020.