Forced to see things no child should see – exploitation and usage of child soldiers
Between 250.000 and 300.000 is estimated number of child soldiers in the past year based on United Nations (UN) report from June this year.
Children are taken from schools, families, kidnapped on the streets and exploited in order to serve as combatants, porters, spies, cooks, human mine detectors, shields, psychological weapon, suicide bombers and sex slaves. Every year the number surprises and new lives even as young as seven years old are put into danger and on the first front lines of fighting. One needs to take into account that in reality this number is even bigger because of widespread underreporting.
The UN reported of grave violations committed against children during the armed conflict in Afghanistan, Central African Republic, Democratic Republic of Congo, Iraq, Palestine, Mali, Myanmar, Somalia, South Sudan, Sudan, and Syrian Arab republic, Yemen, India, Nigeria, Philippines and Thailand just to mention some. The organization has made a list of more than 50 parties that recruit child soldiers. The list is combined of governments and non-state actors. Parties to conflict that recruit and use children are listed by the Secretary-General in the annexes of his annual report on children and armed conflict. The worst countries based on the number of child solders correspond to the most restless territories and in countries where wars are waging and where human rights violations are happening on daily bases. Mass abductions, including children had in past year increased and had led to killing and maiming, recruitment and use, or sexual violence by armies, paramilitaries and rebel groups. The 2014 List on 2014 trafficking persons report from US Department of state includes the government of following countries: Burma, Central African Republic, Democratic Republic of the Congo, Rwanda, Somalia, South Sudan, Sudan, Syria, and Yemen that have recruited children in 2014.
Children are the most vulnerable and susceptible to manipulation and forced recruitment in the various conflicts that are being waged around the world today. They are maiming and exposed to killing, sexual violence, denial of humanitarian assistance, abduction, attacks on schools and hospitals are common violations of international human rights law and last but not least they are being recruited. They have support or combat roles. The term child solder defines a person, regardless of sex under 18 years old, who takes a direct or indirect (cook, porter, messenger, medic, guard, sex slave) part in hostilities of governmental or non-governmental forces. The recruitment can be forced or voluntary. They can be paid, promised a better life, there for revenge; honor or they have no other choice. Data shows that war torn Africa has the largest number of child soldiers. US Department of State has released a report for the year 2014, which is raising concerns with facts such as 14 years is the average of a child soldier, 40% of child soldiers are girls, 23 conflicts involve child soldiers and 59 number of groups, the number of child soldiers has remained constant for 25 years.
Based on Central Intelligence Agency (CIA) in the world all of the countries have limit of the required ages of voluntary and obligatory military service, not including 19 countries that have no defence forces or very limited military forces. Worlds accepted years of starting military career as obligation is 18, even though some countries still have lower census. Younger as 18 and by definition of adult in many states still children, have voluntary military service with 17 years in Algeria, Australia and Canada with parental consent, Germany, Jamaica, Jordan, Kuwait, Lebanon, Malaysia, Netherlands, New Zealand, Philippines and Saudi Arabia. Even younger with 16 years voluntary military service exists in Bangladesh, Brazil, Brunei, India, Papua New Guinea, Tonga and in United Kingdom with parental consent. Cuba is based on CIA reports the only country with compulsory military service starting with 17 years.
The numbers of new child soldier recruitment represented in UN report are astonishing. 68 children, of which not all cases are verified and a lot of them not reported to authorities have been recruited as child soldiers in Afghanistan, also to carry out suicide bomb attacks. Underage was seen in police forces and among Taliban. The numbers are concerning in Central African Republic were 464 new cases of recruitment was verified, and because of limited monitoring capacity underreporting also presents problems. Myanmar had ranked high with more than 357 cases of child recruitment. Somalia has seen 819 child recruited by Al-Shabaab, the national army and other militia. Rise in mention topic was seen in Colombia with 343 children. South Sudan crisis has resulted in more than 80 new recruitments. Around 60 was the number in Sudan.
The recruitment and use of children in combat have become commonplace in the Syrian Arab Republic with more than 280 new recruitments. In the Democratic Republic of Congo 241 new cases of recruitment were reported. The deadliest year in Iraq since 2007 was last year, and resulted in more than 67 new child soldier recruitments. Palestine was among those that have in the last year recruited child into combatants, with much fewer numbers than countries mentioned before. Militia groups have recruited child soldiers in Lebanon, Lord's Resistance Army in DR Congo and in South Sudan, in Mali, Yemen, India, Nigeria with Boko Haram, Philippines and Thailand. What is alarming is also recruitment of children by state organs such as military and police. Such cases were reported in Afghanistan and its National and local police, Somalia, Sudan, Syrian Arab Republic, and Yemen.
Recruiting and using children under the age of 15 as soldiers is prohibited under international humanitarian law – treaty and custom – and is defined as a war crime by the International Criminal Court. Many international conventions and even international law exist in the area of child protection, but unfortunately no paper can prevent the harsh reality some children are living in. The Rome statute of the International Criminal Court since 1998 defines the recruitment of children into military as a war crime and a crime against humanity. Further, children are protected by United Nations Charter from 1945 and with Universal Declaration of Human Rights from 1948. Important documents regarding protection of children are The Fourth Geneva Convention from 1949 and its two additional Protocols from 1977 Geneva Convention Additional Protocol I and II. International labor law with international Labor Organization (ILO) had declared in 1999 with Convention 182 that worst compulsory and forced recruitment of anyone under the age of 18 in the armed conflict as one of the worst forms of child labor.
Based on The Convention on the Right of the Child (CRC) from 1989 states shall ensure that persons under 15 age do not take a direct part in hostilities. Under the Optional Protocol to the Convention on the Rights of the Child on the involvement of children in armed conflict, which was adopted and signed in 2002, National armed forces can accept volunteers into their armed forces below the age of 18, but states Parties shall take all feasible measures to ensure that members of their armed forces who have not attained the age of 18 years do not take a direct part in hostilities. Non-state actors and guerrilla forces are forbidden from recruiting anyone under the age of 18 for any purpose. Many international organizations are accepting conventions and resolutions in order to protect children among them are also UNICEF with it's a World Fit for Children from 2002 and UN Millennium Declaration from the year 2000. It is sad and unbelievable that many children in the world do not get a share of childhood they deserve. With less than 200 countries existing today in the world, many have not ratified, signed or did both signed and ratified but do not oblige international and national excepted obligations regarding child protection. Progress has been seen in lower or mostly no recruitment of child soldiers by states authorities, unfortunately than cannot be said for other groups and organizations. In some cases, countries are unfit to protect and prevent heart breaking stories of more than 300.000 children recruited as child soldiers.
How Putin's Russia is Exploiting Jihadists Against pro-Navalny Protesters?
Who is Putin's terrorist: Navalny or Jihadist?
Russia's strongman Vladimir Putin is considering using old tactics to stem the growing wave of nationwide protests in support of his fiercest critic, popular opposition leader Alexei Navalny. This tactic was developed in the late 90s by the KGB ideologists and successfully applied in order to bring to power Vladimir Putin, who is ruling the country with an iron hand longer than all his Soviet predecessors except Joseph Stalin. The tactical skills of the Putin's policy architects were aiming to frighten Russian citizens by Islamist terrorism and Chechen separatism and unite patriotic and nationalist forces around a new leader capable of challenging the West.
Thus, when the nationwide protests in support of Navalny from Yakutia to Kaliningrad became the most serious challenge, the Kremlin began to trumpet the threat of Islamist extremists and international terrorists. This time, the Putin regime is intimidating protesters with impending terrorist attacks of Central Asian and Caucasian jihadists and their Syrian parent organization, Hayat Tahrir al-Sham (HTS).
On the eve of the next nationwide protests on February 14, the Prosecutor General's Office, the Investigative Committee and the Ministry of Internal Affairs of the Russia warned of the inadmissibility of calls to participate in an unsanctioned rally. Russian state news agencies RIA Novosti and TASS have disseminated information that the most powerful Sunni militant faction of HTS in northern Syria is preparing a series of lone-wolf attacks during the upcoming mass street protests of Navalny's supporters in various Russian cities. In doing so, however, the pro-Kremlin media cited its undisclosed law enforcement sources and ultimately spread merely conspiracy theories.
According to anonymous sources of Russian security services, HTS-backed Uzbek Jihadi battalion Katibat Tawhid wal Jihad(KTJ), Chechen militant groups Ajnad al-Kavkaz (AK) and Jaysh al-Muhajirin wal-Ansar (JMA) are planning to carry out explosions and attack protesters. To achieve these purposes, terrorist groups allegedly recruited Russian citizens and Central Asian migrants, who expect their leaders' commands.
The Putin regime faced the most serious challenge when anti-government protests took place across the Russia in support Navalny in recent weeks. As is known, in mid-January, Navalny returned to the country after recovering from a chemical Novichok poisoning that nearly took his life and was immediately detained and later jailed for alleged parole violations. The robust Putin regime first demonstrated its grave alarm when tens of thousands pro-Navalny protesters demanded his resignation in more than 100 cities and towns, chanting Putin as a 'thief'. Police detained more than 11,000 people at what they say were unsanctioned protests that the Moscow condemned as illegal and dangerous.
Alexei Navalny's political creativity and tactical skill inspired Russian liberal youth weary with the corruption-plagued political order presided over by Putin. Fierce clashes between protesters and riot police during the mass rallies indicate that a new generation is not afraid of arrests and the repressive state machine. And to stop the pace of marathon confrontation with the opposition, Putin resorted to his long-standing KGB tactics, intimidating society with possible terrorist attacks and explosions by Islamists.
Will Uzbek and Chechen Jihadists hit pro-Navalny Protesters?
But the fact is, it's not the first time Putin's Russia has intimidated society with possible terror attacks by Islamist terrorists and Chechen separatists to achieve political goals. During the transition of power from Boris Yeltsin to Vladimir Putin at the end of the second millennium, Kremlin ideologists successfully tested anti-Islamist tactics to overcome the challenges of the political opposition. The ideologists of Putin's election campaign created his image as a decisive and strong leader, the one who can defeat Islamist terrorism, Chechen separatism and preserve the integrity of Great Russia. His image as the only savior of the Russian Empire was accompanied by radio and television spots and news about the atrocities of Chechen militants and their beheading of Russian soldiers.
Meanwhile, there is a conspiracy theory in Russian political circles that the powerful FSB orchestrated apartment bombings in the Russian cities of Buinaksk, Moscow and Volgodonsk in 1999 to boost Putin's approval rating aiming to ensure his victory in the presidential elections. As a result of these "terrorist attacks", 307 people were killed, more than 1,700 people were injured. Russian officials concluded that there was a "Chechen trail" in the bombings, but no proof of their involvement was adduced. Many still doubt the results of the investigation and consider Putin to be the culprit of this tragedy.
That's when Putin uttered his famous phrase: "We will pursue the [Islamist] terrorists everywhere. If they are in an airport, we'll kill them there. If we catch them in the toilet, we'll exterminate them in the toilet." Many still believe that the apartment bombings and the FSB's tactic against Islamist extremists catapulted Putin into the presidency. Putin soon launched a second war in Chechnya and emerged victorious in the intra-Kremlin struggle. His ratings soared. He met with huge approval in a society weary from the economic collapse, corruption and crime of the Yeltsin era.
Usually people prefer to keep quiet about this tragedy. Russian political figures Sergei Yushenkov, Yuri Shchekochikhin, Anna Politkovskaya, Alexander Litvinenko, and Boris Berezovsky worked to unravel the mystery of apartment bombings. But all of them were brutally murdered under mysterious circumstances. Ultimately, the Kremlin's tactics to combat Islamist terrorists not only helped to rocket Putin to the political Olympus, but also increased Islamophobia, nationalism and chauvinism in Russian society.
Today, even 22 years after Putin came to power, the Kremlin's ideologists have begun to intimidate Russia's liberal society with likely Islamist terrorist attacks again as the nationwide protests seriously threaten his regime. This illustrates the regime exhaustion and the lack of confidence in face of the strategic sophistication of Navalny's team.
So far, neither HTS, nor Central Asian and North Caucasian Salafi-Jihadi groups have officially responded to the FSB on the plotting of terrorist attacks in Russian cities during opposition rallies. However, in encrypted Telegram chats, Uzbek and Chechen jihadists actively discussed the "leak information".
Thus, one of the KTJ's followers on Telegram under the name Al Hijrat said in Uzbek: "Kafir Putin frightens his people with the just sword of Allah.But the people of the blessed land of Sham know that he himself is the main terrorist. Russian infidels and Putin's Nusayri puppy (Alawites regime of Bashar al-Assad) bomb Greater Idlib to destroy Ahlus Sunnah wal Jamaah. Executioners will have to hold a harsh response before the Almighty for their crimes."
A pro-Jihadi chat "Inspire" in Telegram wrote in Russian: "the information about the impending attacks by Ajnad al-Kavkaz is fake. The authorities are trying to hold Russia's awakening people from mass protests against Putin's criminal group. To intimidate civilians, the Russian siloviki (FSB) can and are ready to commit terrorist acts, blaming HTS for this, which are not interested in what is happening there in Russia. The Putinists have a lot of experience in killing their own citizens and blowing up their houses." In this message, Chechen militants indirectly protect HTS from accusations by pro-Kremlin media on impending terrorist attacks in Russian cities during opposition protests. This is no coincidence, since Ajnad al Kavkaz is known for its close ties with HTS.
On Telegram channel, some Russian-speaking jihadists from the post-Soviet space mocked at the 'leaked information', some expressed their anger against the "Russian occupants" in Sham, some advised protesters to be vigilant before the FSB provocation. A pro-Jihadi chat Icharkhoin Telegram recommended Muslims of Caucasus be ready for new repressions of Russian infidels and local Murtad (apostate), because after the bombings of houses in Volgodonsk, Putin started the 2-Chechen war and took away the independence of Ichkeria. The Telegram chat "Muhajireen" says that the Kremlin is preparing for a harsh suppression of the mass protests.
It is not the first time the Russian authorities have accused Central Asian and North Caucasian Jihadi networks of organizing terrorist act. On April 3, 2017, the Russian FSB blamed KTJ for the bombing on a subway train in St. Petersburg that killed 16 people and injured 67 others. On October 15, 2020, the FSB once again accused the Uzbek KTJ militants of preparing subversive and terrorist acts in Russian cities of Moscow, St. Petersburg, Ufa, Maikop and Volgograd. In a statement, the intelligence services claimed that during the counter-terrorist operation, they prevented explosions and eliminated two members of KTJ. Then FSB distributed photos and videos of firearms, ammunition, IED's chemical components, and religious literature seized during the operation.
On October 16, 2020, KTJ in its statement denied the Russian authorities' accusation in these attacks. The Uzbek militant group stated that "according the Hayat Tahrir al-Sham's policy, our activities are limited to the territory of Sham, and we do not conduct jihadi acts outside of it." Further, KTJ assured via its Telegram channel that it "does not have its cells in Russia and is not involved in organizing terrorist acts there."
Jihadi factor of Russian democracy
The Russian authorities often make thunderous statements about plotting terrorist attacks by "international terrorist groups" and how siloviki (FSB) successfully prevented its. This time, trumpeting about terrorist plots by HTS and its foreign subsidiaries during mass protests in various Russian cities, Moscow hoped to hit two birds with one stone. First, the Kremlin hopes that alarm on terrorist attacks could become a cold shower for Navalny's supporters, as a result of which the activity of protesters will subside and the scale of the rallies will decrease. Second, by accusing HTS of plotting terrorist attacks, Russia is trying to justify its bloody bombing in northern Syria before the international community.
However, experts on jihadism and political Islam were skeptical about accusations of HTS for plotting terrorist attacks in Russia.HTS, Syria's most powerful rebel group, is trying to implement a new strategy to transform itself from a global jihadist outlook into a local "moderate national liberation movement". Today its new agenda is entirely dedicated to Syria and the Syrian local Sunni community. Within this new strategy, HTS severely restricted external attacks by its subsidiaries – Central Asian and North Caucasian Salafi-Jihadi groups –KTJ, AK and JMA. Consequently, HTS, which holds the last major rebel bastion in Idlib province and backs the local Salvation Government, is focused only on the internal Syrian jihad than organizing external terrorist attacks.
HTS emir Abu Mohammed al-Julani is well aware that any terrorist attacks in Russia could place his group among the global terrorist organizations, such as ISIS and al Qaeda, from which he decisively disavowed. HTS pursues a pragmatic approach to the political context, and its external attacks outside of Syria could undermine its fragile legacy, which Julani has achieved with great difficulty.
According to the new strategy, HTS has excluded Central Asian and local hardliners from its ranks. Those jihadists who did not want to submit to its new policy, such as former KTJ emir Abu Saloh al-Uzbeki and HTS Shura Council member Abu Malek al-Talli, were arrested or taken out of the Syrian jihad zone. Given the ability of Hayat Tahrir al-Sham to pressure Russian-speaking militant groups to abandon its global jihadist ambitions, it can be concluded that the Russian FSB's accusation against HTS raises many questions.
In conclusion, the Russian authorities alert about Islamists terrorist attacks during pro-Navalny protests is aimed at an internal audience and pursues exclusively domestic political goals. And these goals are clear as plain as the nose on the face. Using these methods, the Kremlin wants to stop the turbulent development of mass protests and divert the attention of people from the Navalny factor. If they succeed, the authorities will take time out to gather strength for the parliamentary elections in the fall of 2021.But if the wave of protests grows ever stronger and threatens Putin's regime, then a repetition of the 1999 scenario is quite possible. As then, radical Islamism and terrorism can become a starting point for strengthening authoritarianism in Russia.
Corona pandemic: Realism limitation in solving 21st century security threats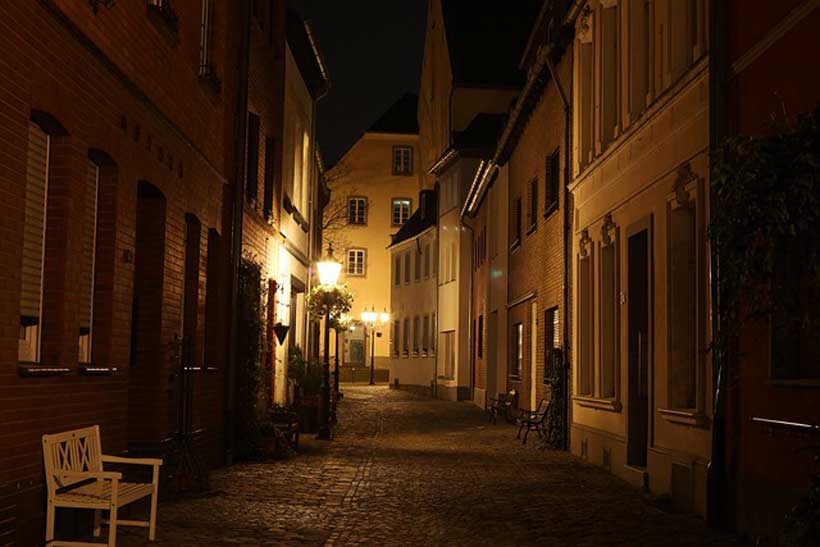 Today, most serious threats of the 21st century are not ones we can protect ourselves by using armies or advanced weapons. Indeed, the popularity of extreme-right politics, unilateralism based on nationalism and COVID-19 are threatening the world's post-war security architecture.
The state-based unilateralism and the trends of national response to the 21st century's biggest security threat trigger lack of coordination, diplomatic divisions, and incoherent global answer to COVID-19. Hence, as we face the biggest challenge of the contemporary century today, we need to rethink the very nature of our comprehension of national security threats. By doing so, we need a different approach to facing security threats.
With the Corona pandemic as a security threat, one of the foundational international relations theories, the realism, has been revealed to be far limited in terms of its explanatory power than it declares. The argument is that realism has a valid logic and reasons for confidence since answers to the pandemic have confirmed the supremacy of sovereign states, the grounds for the state's power competition. Nevertheless, the pandemic also presents realism's weaknesses as a source for successful policy answer to this security challenge. In other words, realism is better at defining risks and threats than suggesting solutions. Put simply, realism's explanatory power lies in diagnosis rather than treatment or prevention. To make this clear, one insight the theory emphasizes is the representation of states as the fundamental actors in world politics.
As the coronavirus hit, states shifted quickly to close or tighten international borders, controlled movement within their borders. However, while much independent national action is understandable from a realism's point of view, it's insufficient. Unilateralism and state-based measures, such as border controls did not spare states from the pandemic, and unilateral measures risk ending up in national economic and social crisis.
To fight the Corona pandemic most efficiently, policymakers will have to shift to other theoretical traditions to overcome this security threat. They will depend more and more on greater international openness, trust and cooperation. Hence, while from the realism's view, unilateral and state-based actions may serve national interest to fight the pandemic "within the national borders", the pandemic is a global security threat and thus remains unsolved so long as other states and non-state actors have not done the same and states move on unilaterally.
Solving global crises and security threats such as a pandemic, similar to world economic or other security crises cannot be solved based on the realist considerations of zero-sum competitive logic. Instead, transnational security threats, such as Coronavirus, is unmasking the limitations of individual states actions in the global system. Thus, while realism does an excellent job of "diagnosing the problem", it does not offer solutions to that problem.
Considering the necessity of worldwide medical items and actions, coordinated and offered by international organizations and non-state actors, the uncoordinated state-based actions result in an ineffective solution to this security crisis. The perspective this article aims to offer is that given the limitations of realism, we need more faith in international transboundary cooperation based on mutual trust, especially trust vis-a-vis international institutions. However, neither the United Nations nor the World Health Organization (WHO) nor any other non-state actor can overcome the Coronavirus on its own; nor non-state actors such as international institutions are alternatives to national states in international relations.
Instead, they are an instrument of foreign policy and statecraft and states need to rely on them, incorporating them in finding solutions to global security threats. According to constitutionalists, Robert Keohane and Lisa Martin, "States are indeed self-interested, but cooperation is often in their interest and institutions help to facilitate that cooperation."
From our partner Tehran Times
The Media System Within and Beyond the West: Australian, Russian and Chinese Media
This article takes Australian, Russian and Chinese media as three examples to differentiate media systems and elucidate their political or economic context to understand media systems globally. Arguably, the concept of media systems "does not possess a normative or even generally accepted definition", mainly because the notion is posited on existing publications and empirical research rather than normative theory. More precisely, "this is so for two reasons: firstly—because of the term's content specificity; secondly—because it is dynamic and variable in time and therefore difficult to precisely define".
Drawing on the current research of advanced capitalist democracies in Western Europe and North America, Hallin and Mancini propose "there are two main elements of the conceptual framework of Comparing Media Systems (setting aside political-social system variables): the set of four "dimensions" of comparison, and the typology of three models that summarizes what we see as the distinctive patterns of media system development among our 18 cases". Furthermore, they clarify the four major dimensions that can be compared in different media systems: "first, the development of media markets, with particular emphasis on the strong or weak development of a mass circulation press; second political parallelism; that is, the degree and nature of the links between the media and political parties or, more broadly, the extent to which the media system reflects the major political divisions in society; third, the development of journalistic professionalism; and fourth, the degree and nature of state intervention in the media system".
Drawing on the four dimensions, Hallin and Mancini summarize three modules from Western Europe and North America: "the Mediterranean or Polarized Pluralist Model, the North/Central European or Democratic Corporatist Model,
and the North Atlantic or Liberal Model", which will be elaborated on by the next tables.
Table 1 Mediterranean or Polarized Pluralist Model
| | |
| --- | --- |
| Country Examples | France, Greece, Italy, Portugal, Spain |
| Newspaper Industry | Low newspaper circulation; elite politically oriented press |
| Political Parallelism | High political parallelism; external pluralism, commentary-oriented journalism; parliamentary or government model of broadcast governance—politics-over-broadcasting systems |
| Professionalization | Weaker professionalization; instrumentalization |
| Role of the State in Media System | Strong state intervention; press subsidies in France and Italy; periods of censorship; "savage deregulation" (except France) |
Table 2 North/Central European or Democratic Corporatist Model
| | |
| --- | --- |
| Country Examples | Austria, Belgium, Denmark, Finland, Germany, Netherlands, Norway, Sweden, Switzerland |
| Newspaper Industry | High newspaper circulation; early development of mass-circulation press |
| Political Parallelism | External pluralism, especially in the national press; historically strong party press; a shift toward neutral commercial <p>press; the politics-in-broadcasting system with substantial autonomy |
| Professionalization | Strong professionalization; institutionalized self-regulation |
| Role of the State in Media System | Strong state intervention but with protection for press freedom; press subsidies, robust in Scandinavia; strong public-service broadcasting |
Table 3 North Atlantic or Liberal Model
| | |
| --- | --- |
| Country Examples | Britain, the United States, Canada, Ireland |
| Newspaper Industry | Medium newspaper circulation; early development of mass circulation commercial press |
| Political Parallelism | Neutral commercial press; information-oriented journalism; internal pluralism (but external pluralism in Britain); professional model of broadcast governance—formally autonomous system |
| Professionalization | Strong professionalization; noninstitutionalized self-regulation |
| Role of the State in Media System | A market dominated (except strong public broadcasting in Britain, Ireland) |
Source: created by the author of this thesis and based on Hallin and Mancini.
Furthermore, it is unfeasible to simply apply the conceptual framework to other countries without appropriate modification. In fact, the "four dimensions" and "three models" are just perfect types, only loosely matched by the media systems of different countries. The ultimate purpose is not to classify individual media systems but to identify the "characteristic patterns of relationship between system characteristics". Consequently, these inherent patterns of media systems offer "a theoretical synthesis and a framework for comparative research on the media and political systems".
The Australian media system as an outlier in the Liberal Model
Hallin and Mancini illustrate that Australia should be another example of the Liberal Model. It is because firstly, the "Liberal Model is the broadest, attempting to bridge the trans-Atlantic gulf that regularly emerges in the comparative literature". Secondly, Australia has historical connections with the UK and the US regarding "early democratization and highly professionalized information-based journalism". This association has led to strong characteristics of Anglo-American conventions in the Australian media structure, with the quintessence of a dual media system. The binary design has combined the UK-style PSBs (public service broadcasters) such as ABC and SBS (Special Broadcasting Service) with the "US-style commercial networks". Thirdly, Australia is famous for one of the highest commercial media ownership concentration rates globally, particularly in the newspaper area.
However, the Australian media system does not offer the quintessence of the Liberal Model. Jones and Pusey apply the Liberal Model to the Australian media system and identify four remarkable discrepancies. More precisely, compared to the Liberal Model, Australia has "historically late professionalization of journalism; comparatively low levels of education of journalists; low per capita investment in PSBs; poor regulation for accuracy and impartiality of commercial broadcast journalism; and slow development of relevant bourgeois liberal institutional conventions and rational-legal authority, e.g., formal recognition of freedom of the press".
Furthermore, Jones and Pusey contend that Australia has several similar features with the Polarized Pluralist Model, especially in clientelism. Based on the definition of Hallin and Mancini, "clientelism tends to be associated with instrumentalization of both public and private media. In the case of public media, appointments tend to be made more based on political loyalty than purely professional criteria". More concretely, Jones and Pusey outline the following examples to indicate the similarities of the Australian media system with the Polarized Pluralist Model: "the widely accepted recognition that appointments to the ABC Board have been more often than not party-political; the infamous 'Murdoch amendments' by the Fraser government to broadcasting legislation in the late 1970s to facilitate Murdoch's concentration of television ownership; and the long history of proprietorial intervention in the political world".
Thus, to this extent, there is a certain degree of political parallelism in the Australian media system. However, the Australian one does not match the Polarized Pluralist Model in some key areas. More precisely", Australia does not have a highly polarized political culture and a strong tradition of mass-circulation party newspapers". Therefore, it is arguable to perceive the Australian media system as an outlier of the Liberal Model, which can be shown in the following figure:
Figure 1 Relation of individual cases to the three models
Source: derived from Jones and Pusey.
Beyond the West: the unique Russian and Chinese media model
Although the Australian media system is an outlier in the Liberal Model, it still belongs to the typology and scope of the three models, posited on the empirical reality of Western Europe and North America. However, bringing the Russian and Chinese media models into this global comparative apparatus involves two distinct and peculiar systems into the Western-centric framework. Thus, the three models' classification cannot apply to Russia and China's two unique systems. Nevertheless, the four dimensions of comparison as a tool for analyzing systemic characteristics still work. However, they are not perfect and need to be modified in the application, as mentioned before.
The Russian media system as a statist commercialized model
After the disintegration of the USSR, Russia took a series of measures to adopt elements of the Western media apparatus, such as "abolition of censorship, freedom of press concepts and related legislation, privatization of media, a shift to more objective reporting, and increasing control by journalists and editorial boards over news production". However, arguing that the Russian media have been westernized only shows "a poor understanding of" the legacy of the Soviet Union and the "complexity and dissimilarities of the post-Soviet society", ignoring the most influential factor in the Russian media system: the state. Arguably, the interplay between the state and media has defined the essence and main features of the Russian media system. Historically and culturally, "in Russian public communications, relations between the state and a citizen have involved a clear subordination of the individual to a social power that has always been associated in the Russian context with the state".
Thus, even though the Polarized Pluralist Model is the most similar of the three models to the Russian one, the Russian media system is still far from the Mediterranean apparatus. The Russian state's role has exceedingly overshadowed that of the Mediterranean states, suggesting that they cannot be classified as the same type. Ivanitsky differs the Russian media system from the Polarized Pluralist Model in that "it is the state which defined the particular journalism modes such as Court journalism, Imperial journalism, Communist Party journalism in Russian history. Currently, while liberating the media's economic activity, the state is not ready to relax the control over the content".
This overwhelming influence of the state also reflects in Russian political parallelism. Although new political parties have appeared after the formation of the Russian Federation, Oates argues that "rather than encouraging the growth and the development of a range of political parties, media outlets in Russia have worked at supporting relatively narrow groups of elites", part of which have been formed due to the privatization. These elites, combining old political and new emerging business elites, "became key players in the media scene". More concretely, they created "a particularly Russian form of political parallelism" by using "political media as traditional instruments of political elite management". Besides, due to the dominant role of the state in Russia, "media, particularly television, have been used to subvert the development of a pluralistic party system".
Furthermore, in terms of the media industry, the influence of the state is also ubiquitous. Ivanitsky believes the state "has produced practically unsolvable tension for the media themselves trying to function both as commercial enterprises and as institutions of the society", even though Russia has achieved rapid development in its advertising and media market. Hypothetically, these tensions between the media and the state are supposed to be the "decentralized market competition as a vital antidote to political despotism". However, Vartanovaargues that "the aims of the state converged with those of the advertising industry, and commercially determined content became both a means of increasing depoliticization and instrumentalization of political communication, and of stimulating consumption". From another angle, de Smaele believes that the Western influence on Russian media has only been limited to market demand, with the lack of Western notions such as "independent Fourth Estate".
As for Russia's professionalization, "journalism as a profession had a rather late start" with a strong censorship history, thus resulting in a self-censorship tradition until now. Another factor contributing to the self-censorship is that "formally declared freedom and autonomy of media professionals came into conflict with the efforts of the new owners", deeply connected to the state and political elites, "to use these new professional values to further their own interests" rather than the public interests and social responsibility. Thus, to notch economic successes and avoid potential political risks, Russian journalists have become increasingly market-driven and apathetic to politics. Due to the different "professional identity", Russian journalists have a dissimilar "literary style and attitude to facts and opinions", which has restrained them from integration into Western journalism.
However, this statist media policy does not mean there is no freedom regarding the Russian media system's political news. Admittedly, the state has strong influences on "television channels with national distribution", which has been regarded as "the main source of information about Russia and the world". By comparison, the pressure of the state has become weak and even non-existent in some less disseminated areas such as the television channel "REN-TV", the radio station "Ekho Moskvy", and the newspapers "Novaya Gazeta", "Nezavisimaya Gazeta" and "Kommersant", as well as almost the whole of the internet.
Therefore, it is possible to say that the duality of authoritarian attitudes to mass media and journalism—a statist media policy deeply rooted in the framework of state influence on media combined with the growing market-driven economy—has become the most crucial characteristic of the Russian media system". To this extent, the Russian media system can be described as a statist commercialized model.
The Chinese media system as a state-dominated model
If there is still a likelihood to compare the Russian media system with the Mediterranean Model due to a certain extent of similarities, "bringing the Chinese media system into a worldwide comparative project is to bring one of the most dissimilar systems into the non-Western empirical reality". Furthermore, if the role above of the state in the Russian media system can be portrayed as "strong influence", the Chinese state's position or the sole ruling party CPC in its media apparatus should be regarded as dominant. As mentioned, regarding the political news, Russians still enjoy some freedom in less influential media. In contrast, there is no autonomy in the Chinese press, with the omnipresent regulative measures such as media censorship and the internet Great Firewall in China. Thus, considering the state's special role, the Chinese media system is far beyond the intervention framework in the West.
In fact, despite Deng Xiaoping's reform, the Chinese media system of the post-Mao period has still applied the "different versions of Marxism and socialism" to "build socialism with Chinese characteristics" by "providing moral guidance to the population and engineering economic development and social change". One of the most important reasons that may clarify this "guidance", namely, strong and resilient media control, is the media ownership in China. It is undeniable that the post-Mao economic reforms have expanded the private capital to some areas that had been commanded by the Chinese government or state-owned enterprises for decades. However, Zhao argues that "in the media sector, although the Chinese state has not only drastically curtailed its role in subsidizing media operations but has also targeted the media and cultural sector as new sites of profit-making and capitalistic development, the state continues to restrict private capital, let alone the privatizing of existing media outlets".
In fact, the Chinese state has opened the door to private and even foreign capital participation in "the media's entertainment function" such as the film industry with the intention of profit-making. However, this profit-making entertainment also needs to be filtered by the ideological orientation of the state. More importantly, "the production and distribution of news and informational content" and the "ownership of news media outlets" have remained "monopolized by the state". Furthermore, this monopoly also results in the fact that the state has appointed major media agencies' leadership.
Despite the state's overwhelming control, the Chinese media market has boomed for years since the economic reform of Deng Xiaoping, attributable to the power of marketization. For instance, in 2004, there were 6,580 daily newspapers published worldwide, and the number of daily newspapers published in China ranked first in the world, accounting for 14.5% of the global daily newspapers. However, the commercialization of the Chinese media industry has not surmounted the ideological control of the state. The media market has constituted "two distinct and yet institutionally intertwined press sectors or subsystems". The first press sector is market-based as the film above industry, while the second is "the party organ sector", which combines the duality of the political instrument and profit-making. This is because "most state media outlets no longer receive large government subsidies and have largely to depend on commercial advertising". Nevertheless, rather than causing tensions, the dual roles the party organ sector plays have adopted and contained the marketization within the current political control by the statist implementation of "licensing system and the sponsor unit system". Consequently, these two systems have guaranteed the predominance of the state over the commercialization and marketization.
As for the political parallelism, the state-dominated Chinese media system has top-level political instrumentalization, indicating "all the features of a quintessential party-press parallelism". Almost all the media content should and, in practice, have revolved around the official ideology and slogan of the state. This is pertinent to another aspect of four dimensions, based on the theory and standard of Hallin and Mancini: the utterly low professionalization in Chinese journalism, where journalists have to successfully balance the "market forces and the party-press system" to obtain financial benefits and political security. Furthermore, Pan and Lu argue that Chinese journalists "do not fit their practices into the universal model of professionalism", but "utilize and appropriate diverse and often conflicting ideas of journalism through their improvised and situated practices", leading to the "truncated and fragmented in Chinese journalism". Also, unlike the Western conception of relative objectivity in journalism, Hackett and Zhao create a term "regime of objectivity" to describe how Chinese journalists portray information on the precondition of conforming to the state ideology.
Therefore, due to its restricted commercialization and dominated state, Chan summarizes the Chinese media industry's development as commercialization without independence. Drawing on the above, the Chinese media system can be described as a state-dominated model.
References
Chan, Joseph Man. "Commercialization without Independence: Trends and Tensions of Media Development in China". In China Review 1993, edited by Joseph Cheng Yu-shek and Maurice Brosseau, 25.1 – 25.21. Hong Kong: Chinese University of Hong Kong Press, 1993.
de Smaele, Hedwig. "The Applicability of Western Media Models on the Russian Media System". European Journal of Communication 14, no. 2 (1999): 173-89. https://doi.org/10.1177/0267323199014002002.
Dunn, John A. "Lottizzazione Russian Style: Russia's Two-Tier Media System". Europe-Asia Studies 66, no. 9 (2014): 1425-51. https://doi.org/10.1080/09668136.2014.956441.
Hackett, Robert A., and Yuezhi Zhao. Sustaining Democracy? Journalism and the Politics of Objectivity. Edited by Yuezhi Zhao. Toronto: University of Toronto Press Higher Education, 2000.
Hallin, Daniel C., and Paolo Mancini. Comparing Media Systems: Three Models of Media and Politics. Communic
ation, Society and Politics. Cambridge: Cambridge University Press, 2004.
———. "Ten Years after Comparing Media Systems: What Have We Learned?". Political Communication 34, no. 2 (2017): 155-71. https://doi.org/10.1080/10584609.2016.1233158.
Hu, Zhengrong, Peixi Xu, and Deqiang Ji. "China: Media and Power in Four Historical Stages". In Mapping Brics Media, edited by Kaarle Nordenstreng and Daya Kishan Thussu, 166-80. London ;: Routledge, Taylor & Francis Group, 2015.
Ivanitsky, Valerij. "Mass Media Market in Post-Soviet Russia [Рынок Сми В Постсоветской России]". Bulletin of Moscow University, no. 6. (2009): 114–31. Retrieved from http://www.ffl.msu.ru/en/research/bulletin-of-moscow-university/.
Jones, Paul K., and Michael Pusey. "Political Communication and 'Media System': The Australian Canary". Media, Culture & Society 32, no. 3 (2010): 451-71. https://doi.org/10.1177/0163443709361172.
Keane, John. The Media and Democracy. Cambridge, MA: Polity in association with Basil Blackwell, 1991.
Oates, Sarah. Television, Democracy, and Elections in Russia. Basees/Routledge Series on Russian and East European Studies. Abingdon, Oxon, England: Routledge, 2006.
Pan, Zhongdang, and Ye Lu. "Localizing Professionalism: Discursive Practices in China's Media Reforms". In Chinese Media, Global Context, edited by
Chin-Chuan Lee, 210-31: RoutledgeCurzon Taylor & Francis Group, 2003.
Sonczyk, Wieslaw "Media System: Scope—Structure—Definition". Media Studies 3, no. 38. (2009). Retrieved from http://mediastudies.eu/.
Sosnovskaya, Anna. Social Portrait and Identity of Today's Journalist: St. Petersburg-a Case Study. (Södertörn Academic Studies: 2000). https://bibl.sh.se/skriftserier/hogskolans_skriftserier/Russian_reports/diva2_16051.aspx.
Tiffen, Rodney. How Australia Compares. Edited by Ross Gittins. Cambridge: Cambridge University Press, 2004.
Vartanova, Elena. "The Russian Media Model in the Context of Post-Soviet Dynamics". In Comparing Media Systems Beyond the Western World, edited by Daniel C. Hallin and Paolo Mancini, 119-42. Cambridge: Cambridge University Press, 2012.
Wang, Guoqing. "China Newspaper Annual Development Report [中国报业年度发展报告]". People's Daily, August 5 2005. http://www.people.com.cn/.
Zhao, Yuezhi. "Understanding China's Media System in a World Historical Context". In Comparing Media Systems Beyond the Western World, edited by Daniel C. Hallin and Paolo Mancini, 143-74. Cambridge: Cambridge University Press, 2012.
Zhou, Shuhua. "China: Media System". In, edited by W. Donsbach2015.
From our partner RIAC