Welcome to the Caspian Daily, where you will find the 10 most important things you need to know on Caspian Sea Region. We appreciate ideas, reports, news and interesting articles. Send along to Caspian[at]moderndiplomacy.eu or on Twitter: @DGiannakopoulos
1Nato's Russian city. "Estonia is one of the countries in Eastern Europe where US tanks, artillery and other military equipment will soon start arriving, Defense Secretary Ash Carter said on Tuesday in the Estonian capital, Tallinn. But there is one community in Estonia that may have mixed feelings about these new US deployments. Narva and its castle are in Estonia, which means they're in the EU and Nato. But Narva's people are almost entirely – and often resolutely – Russian" writes Neal Razzell for the BBC.
2Business opportunities move Russia-Asia cooperation forward. Russia's Asian Pivot is as much about economics as it is about politics. Although trade and investments between Russia and ASEAN countries are well below potential, there are several important projects in the pipeline" writes Alexandra Katz for the RBTH
3Iran is building a multi-purpose port near the Strait of Hormuz with 700 million euros of foreign investment, the state news agency IRNA reported on Thursday. The new port on the shores of Suza on the Qeshm island "will definitely become a shipping hub for international trade and transit", deputy head of the Qeshm Free Zone Organization Farzin Haqdel said. The Qeshm island on the Persian Gulf lies along the North-South Transport Corridor which provides a rail, road and sea route for moving freight across Iran, Pakistan, India, Russia, the Central Asia, the Arabian Peninsula and Europe. "The new port in Suza can turn into one of the biggest and most discussed international ports in the world due to many advantages it has, including a draught of 50 meters," Haqdel said.
4The Foundation of Central Asia: Kazakhstan's Journey from Past to Future. "with projects such as the Caspian pipeline that links the Tengiz oilfield across the Caspian Sea to the Russian Black Sea port of Novorossiysk and the Kazakhstan-China pipeline that pumps oil to Alashankou and western China, Kazakhstan has become one of the largest producers of oil in the world. It is also quite possible that, in time, Kazakhstan will also become the world's foremost producer of uranium" writes Jeanette JJ Harper for the Modern Diplomacy.
5"Works are underway to purchase new weapons, equipment, military property and include them into the inventory in order to increase the capabilities of the Armed Forces and improve the quality of comprehensive and continuous logistic support of troops". Azerbaijani Defense Minister, Colonel-General Zakir Hasanov made this statement on the 97th anniversary of the country's Armed Forces. Hasanov said that military products are repaired, modernized and re-processed under the development program.
6Turkmenistan Oil and Gas Strategic Analysis and Outlook 2015-2025. Amidst downfall in oil prices creating uncertainty on the future of Turkmenistan industry growth, the report details key strategies of government, oil and gas companies and investors in the country. Detailed outlook of the industry in terms of production forecasts of oil, gas, LNG, LPG, gasoline, diesel, fuel oil along with supporting parameters of primary energy demand, GDP and population are included. Current status of planned projects along with the possible commencement of the projects, feasibility of developing those projects in current market conditions, expected start up, impact of competing assets in other countries and overall industry developments, investments required and other related information on planned projects is provided in detail. [Research and Markets]
7Not Waiting For Nuclear Deal, Shell, Other Oil Firms In Talks With Iran.Executives from Royal Dutch Shell and Eni have met Iranian officials in Tehran to discuss investing in the country's energy industry, the first time international oil firms have publicly confirmed such talks ahead of a possible nuclear deal with the West, the Financial Times has reported. The meetings, which took place in May and June, are evidence of the growing interest among big oil companies in Iran, which boasts the world's third-largest oil and natural-gas reserves but which will need tens of billions of dollars of foreign investment to realize its ambitions to nearly double production by the end of the decade.
8Car insurance market grows in Kazakhstan. The car boom in Kazakhstan contributed to the growth of the insurance market, according to a report released by the Ranking.kz analytical service. "In January-April 2015, the volume of sales of policies of civil liability of car owners in Kazakhstan was 13.4 billion tenge (185, 95 tenge = $1), which is 40 percent more than in the same period of 2014," said the report. There are 23 companies on the car insurance market in Kazakhstan, and an increase in sales has been recorded at all of them. Only in April 2015, the amount of premiums collected on policies of civil liability of vehicle owners in Kazakhstan increased by 3.8 billion tenge. Two new "billionaire" companies – Oil Insurance Company and Alliance policy came to the market, the report said.
9The "BRICS Bank": Many challenges and many opportunities. "A significant challenge for the Bank is to not let the strategic interplay of China and India affect its working. The first few months since the announcement have seen no major hiccups but as the Bank grows in scale this will be something to watch out for. The Bank recently even announced the appointment of its first president KV Kamat a veteran and respected banker from India. On the other hand the opportunities for a financial institution that brings together five key developing countries are immense" writes Pallavi Roy for the Modern Diplomacy.
10On June 23-26th city of Medellin, Colombia hosts the 2015 United Nations Public Service Forum which is being attended by the Azerbaijani delegation headed by Mr. Inam Karimov, the Chairman of State Agency on Public Service and Social Innovations. During the forum "ASAN Service" will be granted the United Nations Public Service Award 2015 for the improvement of public services in the Republic of Azerbaijan. It is worth to note that only 18 of 71 states represented with 638 nominations have been awarded the highest prize.
Disaster management: Boosting the EU's emergency response
MEPs have approved plans to improve disaster response by updating the EU's civil defence mechanism and creating additional reserve capacity.
On 12 February, MEPs voted in favour of upgrading the EU's civil defence mechanism to help member states respond faster and more effectively to emergencies and disasters, both recurrent and unexpected. They propose to improve how disasters are tackled by sharing resources such field hospitals more efficiently.
Disasters, both natural and man-made, can strike anywhere, causing significant losses: in 2017, 200 people were killed in Europe by natural disasters and costs amounted to almost €10 billion
Italian EPP member Elisabetta Gardini, the MEP in charge of steering the plans through Parliament said recent emergencies such as the disasters in Greece in 2018 and in Portugal in 2017 have shown that EU countries alone don't have enough resources to respond, most of the times due to operational gaps.
Support already in place
A collaborative system of mutual aid already exists and is known as the EU Civil Protection Mechanism. If an EU country needs assistance because of a disaster, it can ask for help.
This system, based on voluntary contributions by participating countries, has proved to have a limited capacity, especially if several countries face the same type of disaster at the same time. The current system does not have an EU reserve capacity to help if member states are unable to.
RescEU: new reserve of emergency resources
Parliament insists on establishing a new reserve of resources known as RescEU. This should be activated only when the resources deployed by EU countries are insufficient. The common European reserve would include the resources needed to respond to disasters such as forest fire-fighting planes, special water pumps, field hospitals and emergency medical teams.
A decision to deploy RescEU would have to be taken by the European Commission in close coordination with the requesting country and the member states owning, renting or leasing the resources.
Sharing knowledge and lessons
The new rules set out to improve disaster risk management through consultation, the use of experts and recommendations for follow-up measures.
MEPs supported strengthening the EU Civil Protection Knowledge Network to share knowledge and facilitate exchanges between everyone involved with civil protection and disaster management, with a particular focus on young professionals and volunteers.
Next steps
The final text will enter into force once it has been formally adopted by the Council of Ministers. It should be applicable by summer 2019.
UNIDO and WAIPA launch e-learning module on impact investing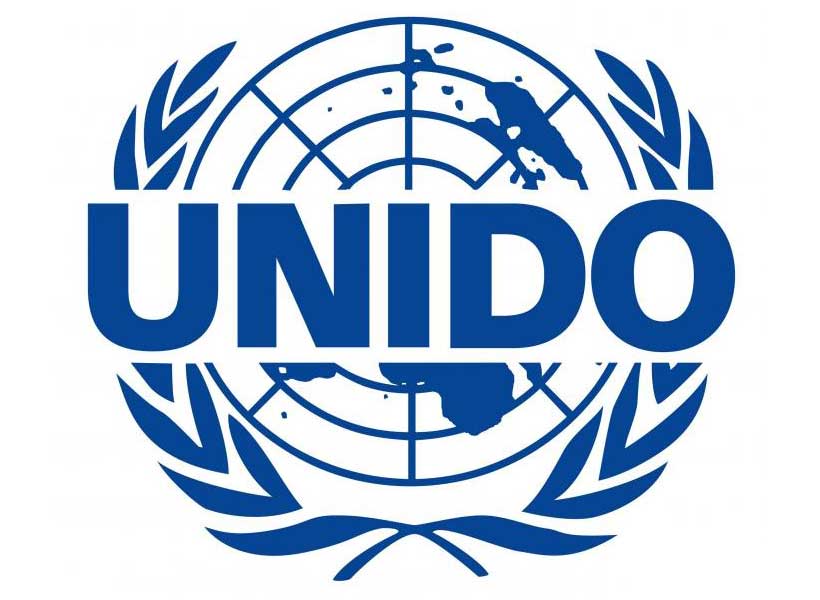 The United Nations Industrial Development Organization (UNIDO) and the World Association of Investment Promotion Agencies (WAIPA) launched a 4-module e-learning course on "Impact Investing" on the Knowledge Hub of UNIDO's Department of Trade, Investment and Innovation (TII). The course will allow to improve knowledge of the fast-rising impact investing segment and to understand how this new important trend will affect investment promotion and facilitation efforts by investment promotion agencies (IPAs). The course was prepared with the support of one of the pioneers and now largest impact investors in France, "Investisseurs et Partenaires" (I&P). I&P is headed by former Director of France's International Development Agency, Jean-Michel Severino, who visited UNIDO in April 2018 to explore cooperation and synergies with UNIDO's investment promotion work in Africa.
This course is the follow-up and complement to the successfully organized workshop for IPAs on impact investing, organized between WAIPA, UNIDO and the Turkish Cooperation and Coordination Agency (TIKA) in February 2018. It is a response to the IPAs' need to be equipped with novel methodologies for the promotion of foreign direct investments (FDI) with concrete impact on the Sustainable Development Goals (SDGs). As a recent IPA survey report of UNIDO's partner WAIPA revealed, 67 per cent of all IPAs consider the attraction of SDG investments to be of great importance, with job creation and technology transfer impact ranked highest.  The e-learning course will be complemented by physical classroom trainings.
The TII Knowledge Hub features further e-learning courses on "Quality Infrastructure and Trade" (9 modules in total) and "E-commerce" (8 modules in total). Participation is free of charge and a certificate will be issued.
Guterres: Two States 'side-by-side' is the 'peaceful and just solution' for Israel-Palestine conflict
A "peaceful and just solution" to the Israel-Palestine conflict can "only be achieved" through two States "living side-by-side in peace and security", United Nations Secretary-General António Guterres reiterated on Friday
In his address to the Committee on the Exercise of the Inalienable Rights of the Palestinian People, which was established by the UN General Assembly in 1975, Mr. Guterres said on Friday that "based on relevant UN resolutions, long-held principles, previous agreements and international law", Jerusalem should be the capital of both States.
"Unfortunately, over this past year, the situation has not moved in that direction", he continued, pointing to protests that began along the border fence with Gaza last year that left hundreds dead and thousands wounded by Israeli security forces.
He also cited "security incidents and provocations by Hamas and other militants in Gaza", including the launching of rockets and incendiary kites that dangerously escalated the situation.
"Thanks to UN and Egyptian mediation efforts, a major escalation was avoided", he continued, appealing to Hamas authorities in Gaza to "prevent provocations". The UN chief said that under International Humanitarian Law, "Israel, too, has a responsibility to exercise maximum restraint", except as a last resort.
Mr. Guterres underscored that the UN firmly supports Palestinian reconciliation and "the return of the legitimate Palestinian Government to Gaza", as "an integral part of a future Palestinian State".
Spelling out that the ongoing humanitarian crisis in Gaza must be "immediately addressed", he detailed that some two million Palestinians "remain mired in increasing poverty and unemployment, with limited access to adequate health, education, water and electricity", leaving young people with "little prospect of a better future".
"I urge Israel to lift restrictions on the movement of people and goods, which also hamper the efforts of the United Nations and other humanitarian agencies, without naturally jeopardizing legitimate security concerns," the Secretary-General stated.
Lauding the UN Relief and Works Agency for Palestine Refugees in the Near East (UNRWA) for its "critical work" in Gaza, the occupied West Bank and across the region, he called on the international community to "significantly" increase efforts to revitalize Gaza's economy.
Turning to the "risk of further unrest in the West Bank", the UN chief flagged that Israeli construction and settlement plans have expanded, including in East Jerusalem.
"Settlements are illegal under international law" he asserted. "They deepen the sense of mistrust and undermine the two-State solution".
Mr. Guterres said he regretted Israel's decision not to renew the mandate of the Temporary International Presence in Hebron, saying: "I hope an agreement can be found by the parties to preserve this long-standing and valuable arrangement."
"Palestinians have endured more than a half-century of occupation and denial of their legitimate right to self-determination" with both sides continuously suffering from "deadly cycles of violence", said the Secretary-General.
He indicated that leaders bore the responsibility to "reverse this negative trajectory and pave the way toward peace, stability and reconciliation" and praised the Committee for keeping the focus on the ultimate objective of a "peaceful solution with two States coexisting in peace and security" as the only way to achieve the inalienable rights of the Palestinian people.
"As I have said repeatedly, there is no Plan B", concluded Mr. Guterres.