The Foundation of Central Asia: Kazakhstan's Journey from Past to Future
Of the five Central Asian states – Kazakhstan, Kyrgyzstan, Tajikistan, Turkmenistan, and Uzbekistan – Kazakhstan was the last Soviet Republic to leave the USSR. This was most likely due to its close economic ties to Russia.
It is also known for being a secular, modern, prosperous, and racially tolerant country. For a state as young as Kazakhstan, the progress the country has made is nothing short of miraculous despite its history of suffering, tragedy, colonization, domination, crackdowns, and brutality.
Kazakhstan has a highly controlled and centralized polity and, as is commonplace for this type of government, has a reputation for being wasteful and corrupt. However, its leader Narsultan Nazarbayev – who has been in place since the country's independence – is quite popular. In fact, recently, he was ranked as one of the top five great leaders of the world. His vision and policies has resulted in stability and higher standards of living in Kazakhstan's short life. Even while dealing with some tension from separatists among the ethnic Russian population, Kazakhstan has managed to remain exempt from many of the problems experienced in the other former Soviet Republics.
Because of its stability, deregulation, and more liberal trade regulations, Kazakhstan has attracted foreign investors – some of which come from Britain, the United States, and France – who seek to capitalize on its vast reserves of resources such as oil, uranium, and minerals. New oil pipelines have been built which have allowed Kazakhstan to reach markets it could not access before. Previously, Kazakhstan's oil and gas industry depended on Russia's demand for crude oil. However, since the breakup of the Soviet Union, there has been a drop in production from Russian refineries. Now, with projects such as the Caspian pipeline that links the Tengiz oilfield across the Caspian Sea to the Russian Black Sea port of Novorossiysk and the Kazakhstan-China pipeline that pumps oil to Alashankou and western China, Kazakhstan has become one of the largest producers of oil in the world. It is also quite possible that, in time, Kazakhstan will also become the world's foremost producer of uranium.
While Kazakhstan's future certainly seems very bright, it still faces many challenges. Thanks to the Soviet industrial period, it is one of the most polluted nations in the world. The pollution from industrialization combined with the demands placed on the environment from the extraction of natural resources, agricultural demands, increasing urbanization, and previous Soviet nuclear testing have forced the country to attempt to alter its economy and revamp its entire economic infrastructure. Kazakhstan is aware that sites associated with former defense industries and test ranges are radioactive and chemically toxic and pose a serious health risk to the local population and wildlife. The country has been very proactive on this issue and has signed international environmental agreements with the UN Convention on Biological Diversity, the UN Conference on Environment and Development, and the Kyoto Forum on Climate Change. It is very committed to becoming more eco-friendly and recently announced that its Green Economy Concept policy is to become part of its comprehensive national development.
Another problem Kazakhstan faces is the drying up of the Aral Sea. This tragedy is often described as one of the world's worst environmental disasters. This was once a rich and fertile body of water that supported traders, hunters, and fisheries. In fact, it was the fourth largest lake in the world. Now, it is composed of three smaller separate lakes that are toxic to the people and wildlife that once depended on it. It is saturated with chemicals from pesticides and fertilizers. Kazakhstan and its neighbors – who are also affected by the disaster – are trying to reverse the trend as part of their efforts to become more environmentally conscious.
Following the break from the USSR's state-controlled employment system, Kazakhstan had to undergo an enormous challenge to construct a functioning economy within a moderately short period of time. Kazakhstan's giant step from being a socialist economy to becoming a free market economy was fraught with all kinds of challenges. In the few years following independence, the country floundered and finally hit rock bottom in 1994-1995. Then, in 1996, things took a turn for the better when the country's economic policies started to bear fruit. The spirit of entrepreneurship took hold in this new economic climate and demand for goods and services increased. The country has continued to make positive steps on the road to economic independence ever since.
The country must now deal with a typical obstacle for states that find themselves suddenly very prosperous: wealth inequality. Even though the country has grand designs for the future in regards to addressing the wide poverty gap and lack of access to health care and essential services like sewage, clean water, and central air, the reality is that only people living in large urban cities are enjoying the benefits of Kazakhstan's sustainable development. To address the issue of people living in remote regions, the country has a plan to diversify its economy by moving into areas such as light diversity and banking. This will help realize its more grandiose plans to become a regional financial and trading center and maybe even aspire to return to its ancient Silk Road roots to become a hub for international commerce (for more on this see Crosston's article in this issue).
Politically, Kazakhstan is sluggishly dragging its feet in becoming more democratic. President Nazarbayev has been very vocal in his belief that democratic change must be a slow process or else the country risks being damaged by hasty or ill-considered decisions. The plan does include strengthening the parliament, reforming local government, improving judicial and law enforcement agencies, and developing political parties. But the focus remains on the economy being the country's first priority. During a speech to the Joint Session of the Chambers of the Kazakh Parliament in 2007, the President promised that "the next stage of democratization and reform would include reforms to enhance the effectiveness, transparency and accountability of the executive branch, anti-corruption measures as well as steps to decentralize state administration and develop local government."
The United States has looked favorably upon these reforms. Even though President Nazarbayev will remain in office for life, the US State Department believes Kazakhstan is taking a step in the right direction. In fact, even though it is still relatively speaking in its political infancy, Kazakhstan has proved that it can withstand the strains resulting from rapid political and economic change. The general global consensus regards it as the most stable of all the Central Asian states.
Thus, Kazakhstan is unique in that it has found itself faced with the monumental task of building an independent nation, a market economy and democracy all at the same time but has largely remained stable and positively-viewed by the world community. So far, it has managed to beat the odds. For a country that aspires to become one of the top 30 competitive developed countries in the world by 2050, Kazakhstan seems to have achieved the foundation necessary to begin such a lofty goal.
Economic integration: A driving force for sustainable development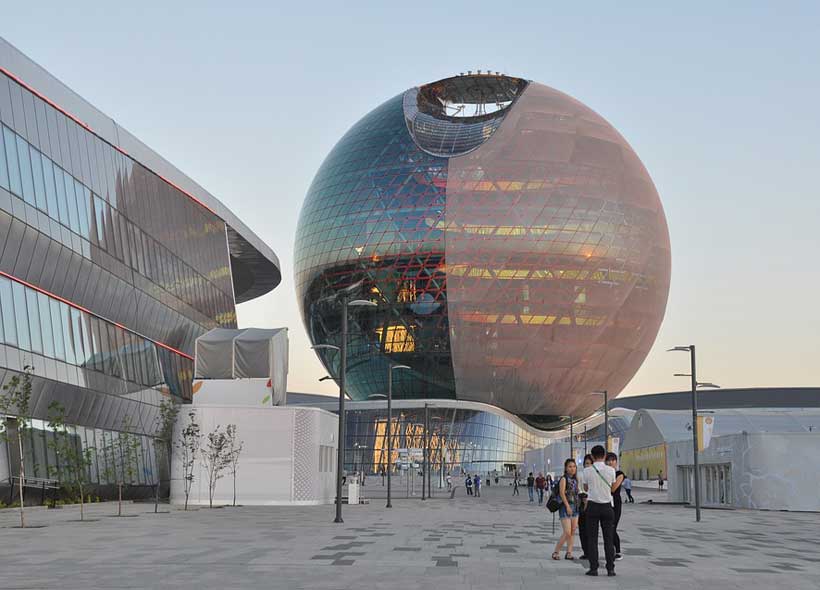 Leading thinkers from the world over gather at the Astana Economic Forum this week. Their focus is on the United Nations 2030 Agenda for Sustainable Development, and how it should shape long-term economic growth and social development strategies in Kazakhstan and central Asia. As international best practice and practical solutions are considered, one longstanding objective must remain in our sights: deepening economic integration between central Asia and the broader region. This is a key means of accelerating progress towards the Sustainable Development Goals. Kazakhstan, with its experience of reforming and modernizing its economy, mainstreaming sustainable development and successfully attracting foreign direct investment, has a major contribution to make.
This contribution is important as our analysis demonstrates the region must significantly strengthen its effort to achieve sustainable development. Progress in Asia and the Pacific has been made towards eradicating poverty and providing universal education. Measures are underway to achieve affordable clean energy. Yet on its current trajectory, the region needs to do more to achieve all 17 Sustainable Development Goals. This includes Central Asia, where action is needed to improve gender equality, build sustainable cities and communities and achieve decent work and economic growth – Sustainable Development Goal 8. Regional economic integration will be a key part of the solution.
Kazakhstan has demonstrated its commitment to achieving this goal over time, despite the financial and economic crises in international markets by which it has been affected. The digitalization of the economy and public life is underway and key programmes such as the 'Business Roadmap' or the 'Employment Programme' are being implemented. Deeper economic integration supported by improved transport infrastructure and trade facilitation measures across the North and Central Asia would support Kazakhstan's 2050 strategy designed to achieve annual sustainable growth and a diverse knowledge economy. It would also deliver the economic diversification necessary for more equitable distribution of wealth in the subregion.
Today, trade between North and Central Asian countries accounts for only 8 percent of its exports, much less than other parts of Asia and the Pacific. The region's exports are concentrated in low-value added commodities and the foreign direct investment it attracts focused on natural resource exploitation. Many countries' landlocked positions make trading particularly costly, weighing heavily on competitiveness. To overcome these challenges, both hard and soft infrastructure is needed.
Starting with the hard infrastructure, transport in particular, there are firm foundations on which to build. The UN backed Asian Highway Network has supported the development of efficient road infrastructure, Euro-Asia transport links and improved access to maritime routes. ESCAP support to Dry Ports improves the transport and logistics systems needed for the efficient shipment of sea cargo to inland destinations by road or rail. The Kazakh-Chinese logistics terminal in the port of Lianyungang, the Aktau, Bautino and Kuryk seaports, and the Khorgos-Eastern Gate dry port on the border with China all contribute to deepening regional integration. As does the newly opened Kazakhstan-Turkmenistan-Iran railway line connecting Central Asia to the Persian Gulf, providing much needed access to the sea.
Yet to make the most of this hard infrastructure, we need to focus on the softer elements as well. We must eliminate non-tariff measures and restrictive rules of origin, which weigh on trade and foreign direct investment. ESCAP is mapping the impact of non-tariff measures on intra-regional trade and helping strengthen governments' capacity to lessen their impact. Automating trade, transit and investment procedures would also help. The electronic exchange of trade data and documents between the North and Central Asia could reduce trade costs by 25 percent. A United Nations treaty to facilitate cross border paperless trade in Asia and the Pacific has recently been agreed for this purpose. In North and Central Asia, Armenia and Azerbaijan have signed and acceded. I hope that more countries in the region will follow suit to maximize the treaty's benefits.
A sustainable future for countries in North and Central Asia will depend at least in part on a sustainable approach to transport infrastructure and trade facilitation. More hard infrastructure projects, consistent norms and standards, and harmonized legislative frameworks are needed so that companies can sell into new markets, expand and create jobs. ESCAP is committed to supporting the intergovernmental work needed for such integration to occur, working with sub-regional organizations such the Eurasian Economic Union and the Shanghai Cooperation Organisation. Kazakhstan's position on the Eurasian continent means it is well placed to help drive this agenda forward. I am looking forward to joining forces with Kazakhstan's leadership to deepen economic integration and achieve sustainable development by 2030.
How Will Uzbekistan Become A Regional Transit Hub?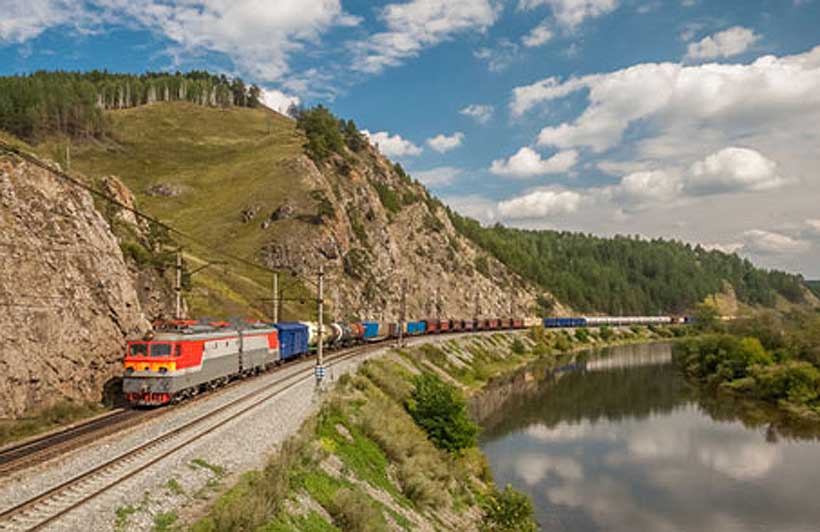 On 5th April of 2019, a meeting of the railway authorities of Kazakhstan, China, Iran, Turkmenistan, and Uzbekistan took place in Almaty dedicated to advancing cargo traffic along the North-South Transit Corridor. In fact, the participation of Uzbekistan in the project will shorten the route of goods from China to Iran and forward. Being a part of the ambitious North-South Transit Corridor — a 7,200 km long multi-mode network of ship, rail, and road routes for moving freight between India and Europe —the China-Kazakhstan-Turkmenistan-Uzbekistan-Iran railway can shape the geopolitics of Central Asia.
The decision had been made at the time when Uzbekistan, under the leadership of Shavkat Mirziyoyev, embraced a new path for the country's further development. Faced with a collapsing economy, international isolation, and a growing number of unemployed youth following years of Karimov's misrule, the country had little choice but to open up. Unlike his predecessor, President Mirziyoyev adopted a clear strategy document (namely, Uzbek Development Strategy 2017-2021) with the aim of further liberalization of the economy and the development of local infrastructure and cargo routes.
It is safe to note that Uzbekistan now seeks new opportunities to be a key player in the region by promoting various transit projects. Railway diplomacy, in particular, is central to this strategy. Undoubtedly, Central Asian countries including Uzbekistan require large-scale investments in nearly all sectors, but developing regional and transnational connectivity is a sound economic opportunity to stimulate further growth and diversification. Hence, for Central Asian states these infrastructure projects are not merely grand investments but are also tickets to join a global trade and geographic reorientation toward market economies in Western Europe and South and East Asia.
Uzbekistan joined the new railway project as an attempt to regulate the flow of containers through its territory to Iran via Bolashak station. According to reports, the volume of traffic along the China-Kazakhstan-Turkmenistan-Iran corridor last year amounted to 1 thousand TEU (container in 20-foot equivalent). It is expected that the number will grow as all involved parties have agreed on integrated tariff rates for goods transportation. The total length of the China-Kazakhstan-Turkmenistan-Iran route is about 10,000 kilometers, and the total travel time is about two weeks, which is twice as fast than by sea, which takes 25-30 days.
It is not the only regional transit project that Uzbekistan joined recently. In the last three years, Uzbekistan's new government has shown eagerness to boost cooperation with countries like India, Pakistan, and Afghanistan aiming to become a Central Asian gateway. It is worthy to note that from 2017, Uzbekistan is set to become the biggest trading partner of Pakistan from Central Asia since the bilateral trade between the two countries has improved from $36 million to over $90 million in 2018.
Moreover, in November of 2018, Foreign Minister Abdulaziz Kamilov visited Pakistan and was received by Pakistan's Prime Minister Imran Khan. Several important issues were put on the table, including the proposal of constructing a railroad connection between the two countries that would pass through Afghanistan. Considering the substantial hydrocarbon reserves of Uzbekistan in oil and natural gas, Pakistan could have particular benefits from this cooperation.
The proposed railway connection is supposed to link Pakistan, Afghanistan, Uzbekistan and possibly India. Uzbekistan's government pledged $500 million from its own funds for this critical railway line, which, if realized, will become the shortest transit route to the Iranian port of Chabahar. However, the Indian government did not immediately agree to this proposition.
For Uzbekistan, the proposed trans-Afghan railway project is critical in terms of strengthening its position as a crucial transit point of Afghan goods to other Commonwealth of Independent States' (CIS) and Chinese markets. Until now Uzbekistan has established a transit hub in its Termez city, which borders with Afghanistan. The hub includes a railway line, station, and trade center for Afghan goods. Nevertheless, Uzbekistan seemingly intends to develop the railway connection by linking it with Mazar-i-Sharif and Herat cities, which will open a direct link to the Iranian Chabahar and Bandar Abbas ports.
Additionally, Uzbekistan is keen to encourage India – a global economic giant, to take an active part in its regional initiatives. Uzbekistan's territory opens new horizons for India as the railway will allow India a more straightforward route to the markets of Afghanistan, Central Asia, and the wider Eurasian region. Currently, in large part due to the lack of direct transport routes, trade turnover between India and the Central Asian states remains far from its potential, and does not exceed 1.1 percent. Moreover, Uzbekistan eyes to gain access to the Indian Ocean's sea trade routes through the implementation of the trans-Afghan railway.
All regional transit projects such as the aforementioned railway plans create the necessary conditions for the further development of intercontinental transport corridors. Notably, this line of development underscores Uzbekistan's target to attract Chinese investments and possibly to enter into Chinese markets by its development of localand regional infrastructure and railway connections. For instance, the construction of the aforesaid Mazar-i Sharif-Herat route will allow goods to get from Afghanistan to China in merely three days via Andijan city in Uzbekistan. Thus, giving Uzbekistan's potential as a transit country, economic benefits area matter of time.
The recently initiated railway diplomacy strategy is a part of Uzbekistan's efforts to implement long-harbored projects to diversify the economy and boost external linkages. Notwithstanding the fact, the government still faces not only geopolitical but also financial challenges that need to be resolved. Though, the new government seems to lack of practical solutions for now. This includes the ongoing economic deficit and regional security problems, in particular in Uzbek – Afghan border. Yet, railway diplomacy is poised to help Uzbekistan rekindle its relations with major foreign economic partners and will also enable it to expand its influence across the region. In order to achieve this goal, the country needs to build constructive dialogue with neighboring countries just to prevent the future possible economic or political unrest. Indeed, it is an important step for the region's long-term development plan.
The world is rebalancing and one of the key gears of this shift is that the tide has turned towards eastern hemisphere. The world is being reshaped here, not just politically but also economically. The long awaited curse has now been lifted as the cogs of new era are positioned in destiny of eastern hemisphere. As liberalism re-emerges over international arena, the thrust of this new order is in trade and connectivity.
One such cord to this anecdote is Uzbekistan and its rising role in the infrastructural developments and regional activity. This Central Asian region and Afghanistan had been conflict zones for long periods of time but now Asian picture is changing. With changing regime in Pakistan, US-Taliban Dialogues going on in Afghanistan the dynamics of regional politics are changing. Tashkent already has cordial relations with Kabul and thus leads many developmental projects in the Afghani land including the Hairatan to Mazar-e-Sharif Railway Project. Being the only country without any rift with Kabul administration, Uzbekistan is seeking to put its influence not by force but by the fist of development. Mutual benefits of both countries can open new doors to regional connectivity and prosperity. Not only this, Uzbekistan is determined for regional connectivity with various projects including Central Asian countries, china and South Asia. Uzbekistan also shares good relations with Pakistan, which is its second largest trade partner in the region after Russia. Also Uzbekistan also shares the floor of Shanghai Cooperation Organization with Pakistan. But after the changed ruling party and its policies, Uzbekistan came up with better ideas.
One such venture was recently proposed by the delegation led by Uzbekistan's foreign minister, Mr Abdulaziz Kamilov, who visited Pakistan and met his Pakistani counterpart, Mr Shah Mehmood Qureshi at the end of the last year. The proposal which may evolve into Euroasian concept of interconnectivity, aimed at connecting Pakistan with Uzbekistan through a railroad network which will pass via Afghanistan's Mizari-Sharif. The two possibilities for the construction of lines are Mazar-i-Sharif-Khulm-Puli-Khumri-Doshi-Surabai-Jalalabad-Torkham on Pakistani side or along Surkhan – Puli-Khumri – Doshi – Surabai-Jalalabad-Peshawar (Pakistan).
The proposal if implemented will have far-reaching outcomes, booming the trade which is the dire need of economy for these countries. The trans-afghan railway project will not only connect Pakistan to central Asia and its market but also open doors to Russia, which can also play key role in the economics of the nation. The five year plan which was presented in December of 2017 by Uzbekistan involved such developments which will help the country to boost up its economy by establishing transit trade routes benefitting the economy and amplifying the regional connectivity. The trade route between Uzbekistan and Pakistan will allow access of central Asian states to open waters enabling their reach to the rest of the world through the deep sea port of Pakistan.
The Uzbek soil is enriched with the production of cotton and sugar and apart from this the agro-machinery in Uzbekistan is more advanced than in Pakistan since Islamabad and Tashkent already are trade partners which can clearly be seen as in 2018 the trade between two, crossed the 90 million US dollars mark. This trade volume can reach new altitudes if the direct link is established between the two countries and Pakistan, a country with agro centered economy, can have advanced parameters.
Such collaborations not only can decrease the trade deficit but also boon the local industry and economic growth can be achieved in areas which are underdeveloped. Also the majority of the population in this part of the world lives below the poverty line, the track can help in improving their living standards. Various studies indicate that high cost of trade in this region is because of lack of interregional infrastructure. Therefore leading to lower prices of trade can help raising lower class and expanding middle class. Also when there is a market, Foreign Direct Investment comes in rushing. Hence overall the conditions of the states would improve drastically over the years.
Uzbekistan has been long interested in Afghan soil which is conflict ridden from its postmodern to modern history. It is difficult for the landlocked Uzbekistan to have a global access. Thus in order to open its trade tentacles Uzbekistan needs Afghanistan and to outreach globally it needs a port which is deep sea. The proposal if comes into reality will make good use of Pakistan's strategic location, making Pakistan as the focal point for regional trade and its connectivity with the rest of the world. Uzbekistan and Afghanistan are landlocked states and need a country like Pakistan with warm water sea ports for getting to hot waters.
A railway line will reduce the cost of transportation and make it convenient for the two states for getting a suitable sea port. Also, a train would take not only goods but also people. This would lead to increased people to people contact. With people connected together, peace and stability in the region would be comparatively easy to attain. Developing the underdeveloped areas of Pakistan and Afghanistan and the sense of insecurity which is visible will be minimized. These developmental projects can enhance the capacity to achieve collective prosperity and enrich the relation between the countries. Consequently, a better image of these countries will eventually be projected. Through such initiatives the whole eastern region will be interconnected with each other and trade will be boomed benefitting participant countries.
Apart from this, the world has now left with only a few untapped resources which are mainly located in central Asia and Afghanistan. If odds don't go against, it will be a great victory for Pakistan to be connected with Central Asian states directly through the rail road network. With the new shift and East into light, everyone is eyeing on Asia and its proximities for energy reserves. Pakistan, once connected through railroad, can take maximum possible advantage of this untapped potential in the region which would not only be beneficial for countries itself but for Pakistan as well.
Recent proposal can curb the miseries of Afghanistan and steer it into a healthy voyage of productivity, and through developments peace and security can be achieved in the Afghanistan. Such initiatives will open doors not only for Pakistan, Afghanistan and Uzbekistan but also for the countries that have potential markets. Apart from this, these acts will make region interdependent which further can deescalate the tensions among countries opening them for each other and becoming market for each other. The regional connectivity will also boost the integration and regional harmony.