Azerbaijan & Kazakhstan Oil and Gas Strategic Analysis
The 10 most important things you need to know on Caspian Sea Region for Wednesday, June 24:
1Azerbaijan Oil and Gas Strategic Analysis and Outlook to 2025 – Forecasts of Supply, Demand, Investment, Companies and Infrastructure. Amidst downfall in oil prices creating uncertainty on the future of Azerbaijan industry growth, the report details key strategies of government, oil and gas companies and investors in the country. Detailed outlook of the industry in terms of production forecasts of oil, gas, LNG, LPG, gasoline, diesel, fuel oil along with supporting parameters of primary energy demand, GDP and population are included. Current status of planned projects along with the possible commencement of the projects, feasibility of developing those projects in current market conditions, expected start up, impact of competing assets in other countries and overall industry developments, investments required and other related information on planned projects is provided in detail. The comprehensive guide provides analysis and forecasts of Azerbaijan oil and gas market for the period 2000 to 2025. Asset by asset details of all existing and planned projects across Azerbaijan oil and gas value chain are detailed in the report. [Research and Markets]
2Kazakhstan Oil and Gas Strategic Analysis and Outlook 2015-2025 – Forecasts of Supply, Demand, Investment, Companies and Infrastructure. The author, one of the leading research and consulting service providers for the oil and gas industry, recently published the Kazakhstan Oil and Gas Strategic Analysis and Outlook to 2025. The premier report provides analysis of key opportunities and associated challenges facing Kazakhstan oil and gas industry. Amidst downfall in oil prices creating uncertainty on the future of Kazakhstan industry growth, the report details key strategies of government, oil and gas companies and investors in the country. Detailed outlook of the industry in terms of production forecasts of oil, gas, LNG, LPG, gasoline, diesel, fuel oil along with supporting parameters of primary energy demand, GDP and population are included. [Research and Markets]
3Nato strategy shifts to face Russia. Lithuanian soldiers participate in Nato Noble Jump military exercises. The US is putting together a "new blueprint" for deterring Russian aggression against its Nato allies as it digs in for a potentially prolonged stand-off with Moscow. The emerging American strategy involves placing tanks and artillery across eastern Europe and providing fighter jets and commando units to a new Nato rapid reaction force which is being set up to respond to potential crises with Russia. While some of the measures have been designed as much for their symbolism as their immediate military impact, the announcements represent the beginning of a major reorientation of the Nato alliance which has spent more than a decade fighting in Afghanistan but which is now focusing more on defending its eastern frontier. [Financial Times]
4The Silk Road Superhighway: Kazakh Transportation as Geopolitics. "there are some interesting regional, transregional, and truly global infrastructure projects Kazakhstan is including alongside the standard local fixes that could carry significant geopolitical weight moving into the future. Indeed, just how successful Kazakhstan is in 'fixing the potholes' across its country could become incredibly important to countries like Russia, China, Turkey, Germany, and the United States. Who knew road work could be so exciting!" writes Dr. Matthew Crosston for the Modern Diplomacy.
5Presenting of Azerbaijan as a country with human rights violations is wrong, Samad Seyidov, the head of the Azerbaijani delegation to the Parliamentary Assembly of the Council of Europe (PACE), said. Seyidov made the remarks during the discussion of the report on "Activity of democratic institutions in Azerbaijan" on the second day of the PACE summer session."It is enough," he said. "Presenting of Azerbaijan as a country with human rights violations is wrong. You are talking here about the people detained in Azerbaijan. Why do not you talk about the rights of the people killed on the line of contact? You are calling us for fulfilling the obligations that we have undertaken. If you are working correctly, why can't the countries, accusing Azerbaijan, ensure the observance of human rights in their own countries? Think about yourself before blaming Azerbaijan."
6The Trans-Caspian Pipeline: Geopolitics Near and Abroad. "Peaceful discussions amongst Caspian members display a warm and sentimental approach towards an issue that can easily impact Russia's economic and political success. Although Russia has gone on record to demonstrate public support of sea demarcations, behind-the-scenes negotiations with Turkmenistan and Kazakhstan's leaders appear to be fueling Russia's agenda in Ukraine, providing a warning to the possibilities of a successful Trans-Caspian Pipeline initiative that does not offer Russia a significant role. The building of Caspian alliances communicates a desire for dynamic partnerships that are dismissive of one dominant player" writes Dianne A. Valdez for the Modern Diplomacy.
7Why are Saudis in Russia? "Saudi Arabia is raising the level of its political action and putting its interests firmly on the table. It was no surprise that Saudi Arabia is directing its interest toward Russia. The cold relations of the past years needed a push to encourage warmer dealings and an improved relationship. The phone call between Custodian of the Two Holy Mosques King Salman and President Vladimir Putin on April 20 indicated that warmth had returned to the relations between the two countries" writes Mohammed Fahad Al-Harthi for the Arabnews.
8The Hydra of the Caspian Sea: Iran's Naval Strategy. "The Iranian chain of command is decentralized in that small unit commanders have enough autonomy to carry out the overarching strategy even with infrequent communication between itself and central command, which creates capacity to absorb attempts to decapitate the command structure from its constituent units. The Iranian military copies this strategy with all of its serving units beyond the navy, meaning its entire military could operate in this manner within a Caspian Sea conflict" writes Taylor Morse for the Modern Diplomacy.
9Iran ready to partner Turkey in $10 billion plan. Iran is ready to give partnership stakes to Turkish companies in its construction of roads, airports and railways for which the country has put aside $10 billion. Over the next three to five years, Iran has many transportation projects on offer which it is ready to award some to "internationally proven Turkish companies," Iranian Ambassador to Ankara Alireza Bigdeli said. He said prospective Turkish corporations would be awarded contracts based on work partnership with Iranian companies without bids.
10Tele2 Kazakhstan appoints new CCO. Mobile operator Tele2 Kazakhstan has appointed Daniel Karpovich the new CCO of the company, reports Profit.kz. Karpovich will replace Mindaugas Ubartas in the position in a month. The operator didn't give a reason for replacing Ubartas, who has worked in the position since 2013. Karpovich earlier worked as head of product development at Tele2 Kazakhstan.
China-Eurasia Council condemns aggression of Azerbaijan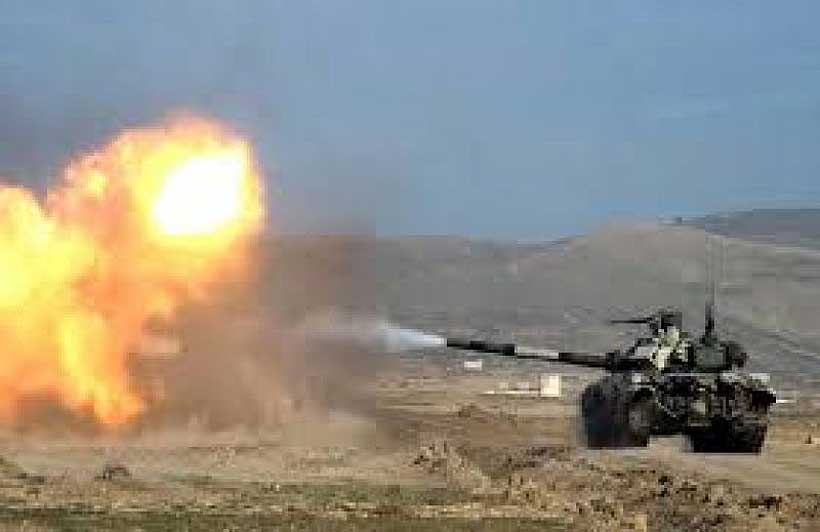 China-Eurasia Council for Political and Strategic Research strongly condemns Azerbaijani aggression which Baku started on July 12, 2020. Azerbaijani Ministry of Defense is a threat for the entire World as it is speaking about its aims to strike Metsamor Nuclear Plant, which is located in Armenia. Baku must understand that this is a crime against humanity, and it is equal to nuclear strike.The destruction of Metsamor Nuclear plant will be a disaster not only for Armenia, but also for Iran, Georgia and Azerbaijan, it will harm World's environment and stand a real problem for several generations of the World. It is worth mentioning, that this time Baku attacked the Northern borders of Armenia, which are sovereign territory of the Republic of Armenia according to International law. Azerbaijan violated the principle of territorial integrity of a sovereign state, which is one of the important pillars of International law.
China-Eurasia Council for Political and Strategic Research condemns Azerbaijan for using force against civilian population of Armenia and calls for peaceful negotiations. Baku must show solidarity and join global ceasefire initiated by the UN secretary general Antonio Guterres and must not try to escalate the situation on the border to deflect public attention from the situation concerning the outbreak of Covid-19 in Azerbaijan. We call official Baku to take care of Azerbaijani people in the hard times of Coronavirus and not send its soldiers to real death. Being multinational Council, for us It's terrible to hear about lossfrom both sides and we express our sincere condolences. Hopefully peace will come to South Caucasus, which is an important crossroad in Eurasian mainland and it can stand a very important link for Belt and Road Initiative, if all problems solved in a peaceful way.
Condemnation Of Armenian Aggression By Friends Of Azerbaijan (FoA)
Friends of Azerbaijan (FoA) strongly condemns the coward act of Armenians aggression in the Tovuz district of Azerbaijan that is a sheer violation of international borders and law. The act is an attempt of Armenia to drive global attention from the peaceful dialogue and negotiation process on Nagorno Karabakh.
In an online meeting of the delegates of the Friends of Azerbaijan (FoA), a joint declaration of condemnation has been issued by the honorable members of Friends of Azerbaijan (FoA).
According to this declaration, Armenian aggression can jeopardize the whole South Caucasus region. The incident on July 12, 2020, is being considered as a direct attack on Azerbaijan and the repercussions of this incident can result in massive catastrophe in the entire region.

The delegates of Friends of Azerbaijan (FoA) stressed the global powers to come forward and take serious action on Armenian intervention by violating the international border of Azerbaijan. The act of Armenia is an open challenge to the sovereignty of Azerbaijan.
Malik Ayub Sumbal founder of Friends of Azerbaijan (FoA) termed that Armenia is losing its legal and moral position on Nagorno Karabakh and there is mounting pressure on Armenia by the international community for the peaceful solution of Nagorno Karabakh according to the UN Resolutions. At this time to get rid of such kind of diplomatic moves, Armenia has launched another major front in Tovuz.
When the whole world is busy against the Covid19 Armenian Prime Minister has chosen a very dangerous path that can take the whole region into war and bloodshed.
Friends of Azerbijan (FoA) is firmly standing with shoulder by shoulder to the people of Azerbaijan and martyr's families at this hour.
Kyrgyz Republic to Enhance Quality of Education with World Bank Financing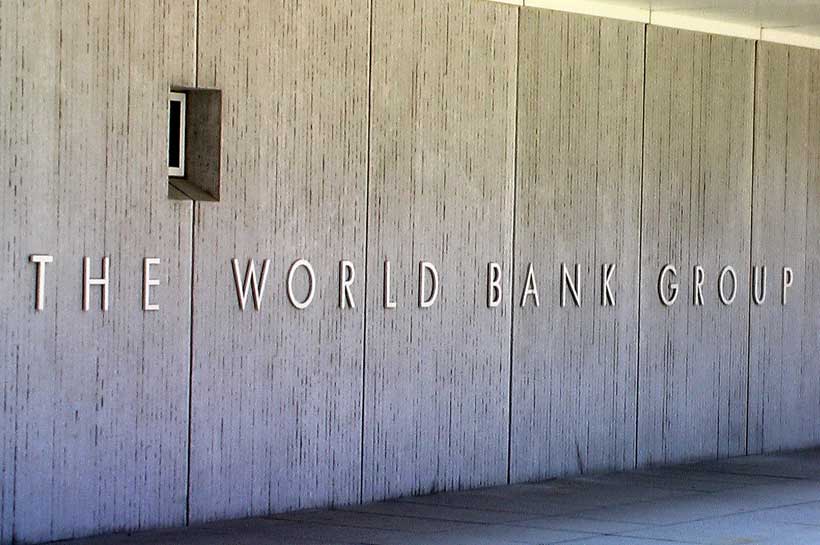 The Kyrgyz Republic will receive World Bank financing for the Learning for the Future Project in the amount of $50 million, on highly concessional terms. $25 million is allocated in the form of a grant, which requires no repayment, while the other $25 million is credit with a 0.75% interest rate, with repayments eased over 38 years, and a six-year grace period.
"The Learning for the Future Project aims to help raise the Kyrgyz Republic's human capital through enhancing school readiness and teacher effectiveness," says Bolormaa Amgaabazar, World Bank Country Manager for the Kyrgyz Republic. "The project puts special emphasis on distance and online learning, increasing digital literacy and building teacher capacity for best teaching-learning practice. Such support will help the country's education system better respond to learning from home during the current school closures and recovery period from the COVID-19 pandemic. In the long run, this approach will help better prepare children for learning and adapting to a fast-changing future economy."
The project has four main areas of support: expanding school readiness for underserved children; increasing effectiveness in teaching practice; enhancing technology-enabled support for learning; and enhancing measurement of learning. In the coming five years, the project will specifically help:
Establish 500 fully equipped community-based kindergartens in rehabilitated premises, thus enabling a successful transition to school for 20,000 children aged 3-5 years, in poor communities countrywide;
Build teacher competencies for more effective teaching of reading, mathematics and sciences in primary and secondary schools, through training in effective pedagogy and assessment, provision of digital learning content, resources and materials in 1,200 schools (53 percent of the total number of schools in the country);
Provide digital literacy training for 36,000 teachers to enhance their capacities to use digital technologies for professional development and effective teaching;
Equip 1,200 schools with an IT platform to support technology-enabled teaching and learning. The Republican Institute of In-Service Teacher Training will assist in developing digital content for teaching and learning;
Introduce a new criteria-based assessment instrument and methodology, develop and introduce standardized tests aligned with new learning standards, conduct the National Learning Assessment in 2023 for grades 4 and 8, and participate in the Program for International Student Assessment (PISA) 2024.
The project will be implemented by the Ministry of Education and Science of the Kyrgyz Republic during 2020-2025, using its existing institutional structures and in compliance with relevant World Bank procedures and standards.
The project supports the World Bank's 2019-2022 Country Partnership Framework for the Kyrgyz Republic and is closely aligned with the National Education Sector Strategy-2040 of the Ministry of Education and Science, which is now under development. The project was approved by the World Bank's Board of Executive Directors on March 31, 2020 and was ratified by the Parliament of the Kyrgyz Republic on June 11, 2020.