Azerbaijan & Kazakhstan Oil and Gas Strategic Analysis
The 10 most important things you need to know on Caspian Sea Region for Wednesday, June 24:
1Azerbaijan Oil and Gas Strategic Analysis and Outlook to 2025 – Forecasts of Supply, Demand, Investment, Companies and Infrastructure. Amidst downfall in oil prices creating uncertainty on the future of Azerbaijan industry growth, the report details key strategies of government, oil and gas companies and investors in the country. Detailed outlook of the industry in terms of production forecasts of oil, gas, LNG, LPG, gasoline, diesel, fuel oil along with supporting parameters of primary energy demand, GDP and population are included. Current status of planned projects along with the possible commencement of the projects, feasibility of developing those projects in current market conditions, expected start up, impact of competing assets in other countries and overall industry developments, investments required and other related information on planned projects is provided in detail. The comprehensive guide provides analysis and forecasts of Azerbaijan oil and gas market for the period 2000 to 2025. Asset by asset details of all existing and planned projects across Azerbaijan oil and gas value chain are detailed in the report. [Research and Markets]
2Kazakhstan Oil and Gas Strategic Analysis and Outlook 2015-2025 – Forecasts of Supply, Demand, Investment, Companies and Infrastructure. The author, one of the leading research and consulting service providers for the oil and gas industry, recently published the Kazakhstan Oil and Gas Strategic Analysis and Outlook to 2025. The premier report provides analysis of key opportunities and associated challenges facing Kazakhstan oil and gas industry. Amidst downfall in oil prices creating uncertainty on the future of Kazakhstan industry growth, the report details key strategies of government, oil and gas companies and investors in the country. Detailed outlook of the industry in terms of production forecasts of oil, gas, LNG, LPG, gasoline, diesel, fuel oil along with supporting parameters of primary energy demand, GDP and population are included. [Research and Markets]
3Nato strategy shifts to face Russia. Lithuanian soldiers participate in Nato Noble Jump military exercises. The US is putting together a "new blueprint" for deterring Russian aggression against its Nato allies as it digs in for a potentially prolonged stand-off with Moscow. The emerging American strategy involves placing tanks and artillery across eastern Europe and providing fighter jets and commando units to a new Nato rapid reaction force which is being set up to respond to potential crises with Russia. While some of the measures have been designed as much for their symbolism as their immediate military impact, the announcements represent the beginning of a major reorientation of the Nato alliance which has spent more than a decade fighting in Afghanistan but which is now focusing more on defending its eastern frontier. [Financial Times]
4The Silk Road Superhighway: Kazakh Transportation as Geopolitics. "there are some interesting regional, transregional, and truly global infrastructure projects Kazakhstan is including alongside the standard local fixes that could carry significant geopolitical weight moving into the future. Indeed, just how successful Kazakhstan is in 'fixing the potholes' across its country could become incredibly important to countries like Russia, China, Turkey, Germany, and the United States. Who knew road work could be so exciting!" writes Dr. Matthew Crosston for the Modern Diplomacy.
5Presenting of Azerbaijan as a country with human rights violations is wrong, Samad Seyidov, the head of the Azerbaijani delegation to the Parliamentary Assembly of the Council of Europe (PACE), said. Seyidov made the remarks during the discussion of the report on "Activity of democratic institutions in Azerbaijan" on the second day of the PACE summer session."It is enough," he said. "Presenting of Azerbaijan as a country with human rights violations is wrong. You are talking here about the people detained in Azerbaijan. Why do not you talk about the rights of the people killed on the line of contact? You are calling us for fulfilling the obligations that we have undertaken. If you are working correctly, why can't the countries, accusing Azerbaijan, ensure the observance of human rights in their own countries? Think about yourself before blaming Azerbaijan."
6The Trans-Caspian Pipeline: Geopolitics Near and Abroad. "Peaceful discussions amongst Caspian members display a warm and sentimental approach towards an issue that can easily impact Russia's economic and political success. Although Russia has gone on record to demonstrate public support of sea demarcations, behind-the-scenes negotiations with Turkmenistan and Kazakhstan's leaders appear to be fueling Russia's agenda in Ukraine, providing a warning to the possibilities of a successful Trans-Caspian Pipeline initiative that does not offer Russia a significant role. The building of Caspian alliances communicates a desire for dynamic partnerships that are dismissive of one dominant player" writes Dianne A. Valdez for the Modern Diplomacy.
7Why are Saudis in Russia? "Saudi Arabia is raising the level of its political action and putting its interests firmly on the table. It was no surprise that Saudi Arabia is directing its interest toward Russia. The cold relations of the past years needed a push to encourage warmer dealings and an improved relationship. The phone call between Custodian of the Two Holy Mosques King Salman and President Vladimir Putin on April 20 indicated that warmth had returned to the relations between the two countries" writes Mohammed Fahad Al-Harthi for the Arabnews.
8The Hydra of the Caspian Sea: Iran's Naval Strategy. "The Iranian chain of command is decentralized in that small unit commanders have enough autonomy to carry out the overarching strategy even with infrequent communication between itself and central command, which creates capacity to absorb attempts to decapitate the command structure from its constituent units. The Iranian military copies this strategy with all of its serving units beyond the navy, meaning its entire military could operate in this manner within a Caspian Sea conflict" writes Taylor Morse for the Modern Diplomacy.
9Iran ready to partner Turkey in $10 billion plan. Iran is ready to give partnership stakes to Turkish companies in its construction of roads, airports and railways for which the country has put aside $10 billion. Over the next three to five years, Iran has many transportation projects on offer which it is ready to award some to "internationally proven Turkish companies," Iranian Ambassador to Ankara Alireza Bigdeli said. He said prospective Turkish corporations would be awarded contracts based on work partnership with Iranian companies without bids.
10Tele2 Kazakhstan appoints new CCO. Mobile operator Tele2 Kazakhstan has appointed Daniel Karpovich the new CCO of the company, reports Profit.kz. Karpovich will replace Mindaugas Ubartas in the position in a month. The operator didn't give a reason for replacing Ubartas, who has worked in the position since 2013. Karpovich earlier worked as head of product development at Tele2 Kazakhstan.
Discover the new Right to education handbook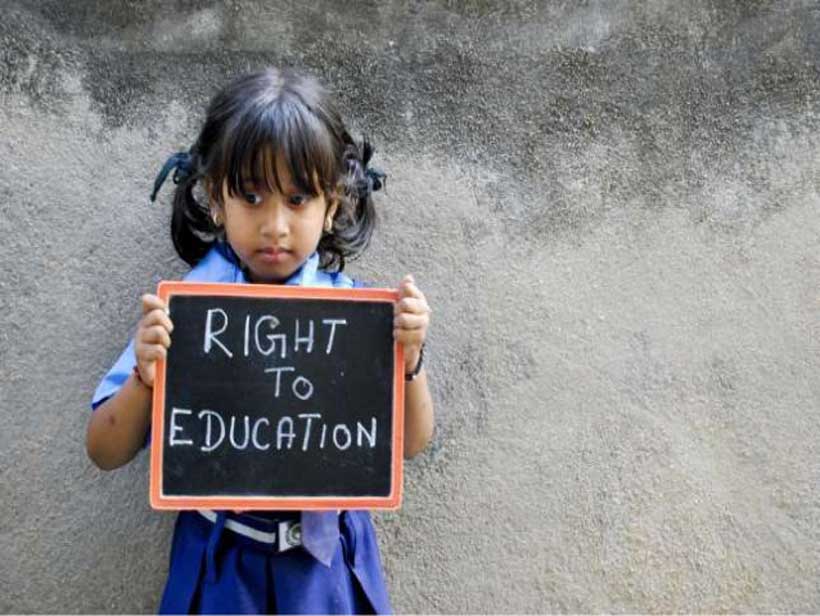 Education is a fundamental human right of every woman, man and child. However, millions are still deprived of educational opportunities every day, many as a result of social, cultural and economic factors.
UNESCO and the Right to Education Initiative (RTE) recently released the Right to education handbook, a key tool for those seeking to understand and advance that right. It is also an important reference for people working towards achieving Sustainable Development Goal 4 by offering guidance on how to leverage legal commitment to the right to education.
Why is this handbook important?
The aim of this handbook is to make sure that everyone enjoys their right to education. Its objective is not to present the right to education as an abstract, conceptual, or purely legal concept, but rather to be action-oriented. It provides practical guidance on how to implement and monitor the right to education along with recommendations to overcome persistent barriers. It seeks to do this by:
Increasing awareness and knowledge of the right to education. This includes the normative angle of the right to education, states' legal obligations, the various sources of law, what states must do to implement it, how to monitor it, and how to increase accountability.
Providing a summary of current debates and issues regarding education and what human rights law says about them, including on forced migration, education in emergencies, the privatization of education, and the challenge of reaching the most marginalized.
Providing an overview of the UN landscape and its mechanisms, including a clear understanding of the role of UNESCO and more generally the United Nations, as well as all relevant actors in education, particularly civil society.
Who should use this handbook?
The handbook was developed to assist all stakeholders who have a crucial role to play in the promotion and implementation of the right to education. This includes:
State officials, to ensure that education policies and practices are better aligned with human rights.
Civil servants, policy-makers, ministers, and the ministry of education staff, officials working in ministries and departments of justice, development, finance, and statistics, as well as National Human Rights Institutions.
Parliamentarians, their researchers and members of staff will find this handbook useful in evaluating and formulating education, human rights, and development legislation, and in implementing international human rights commitments to national law.
Judges, magistrates, clerks, and lawyers and other judicial officials can use the material to explain the legal obligations of the state and how to apply them.
Civil society including NGOs, development organizations, academics, researchers, teachers and journalists will benefit from this handbook as it includes guidance on how to incorporate the right to education in programmatic, research, and advocacy work.
Those who work for inter-governmental organizations, including at key UN agencies, will find this handbook useful in carrying out the mandate of their organizations. Private actors, multilateral and bilateral donors, and investors can use this handbook to ensure their involvement complies with human rights and that they understand and can apply their specific responsibilities.
How to use this handbook?
The handbook was designed to be accessible. Each chapter starts with the key questions addressed in the chapter and ends with a short summary consisting of key points and 'ask yourself' questions, designed to make the reader think deeper about issues raised in the chapter or to encourage people find out more about the situation in their own country.
For more than 70 years, UNESCO has been defending and advancing the right to education, which lies at the heart of its mandate. It recently ran a digital campaign on the #RightToEducation to mark the 70th anniversary of the Universal Declaration of Human Rights.
IEA launches World Energy Outlook in China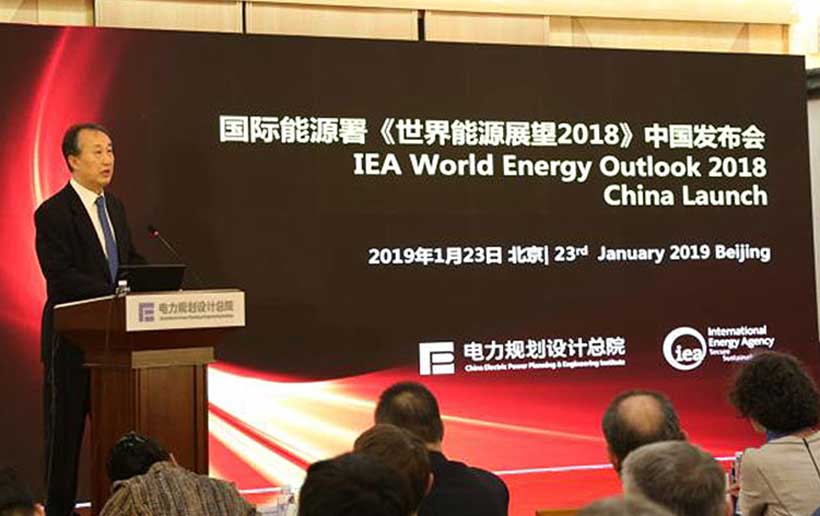 IEA Chief Modeller Laura Cozzi launched the latest World Energy Outlook in Beijing on 23 January. The China launch brought together over 120 officials and experts drawn from government, academia and the power industry to discuss the latest global energy trends, and the outlook for the electricity.
During his opening remarks, Li Ye, Executive Director General of China's National Energy Agency noted the strong IEA-China relationship that has delivered key results across a range of important areas of reform for China including: power market reform, distributed energy, renewables and gas market design.
At the IEA Ministerial meeting in 2015, China became one of the first countries to activate Association status with the Agency. Since then the IEA and China have been working closely together to achieve energy reform in China. In 2017, the IEA and China agreed a Three Year Work programme to boost energy policy analysis, promote clean energy systems, build capacity on energy regulation, and improve exchange of data on renewable energy and other resources.  The launch in Beijing was organised by the China Electricity Power Planning and Engineering Institute, which hosts IEA's China Liaison Office.
The IEA's work with China includes collaboration to draw upon best international practice in carbon emissions trading, and power market reforms that enables renewable energy to make a greater contribution to electricity supply. Work is ongoing with Chinese counterparts as the new Five Year Plan, and longer-term plans, are put in place to accelerate China's clean energy transition.  The IEA will launch its latest work on China's Power System Reform in Beijing on 25 February.
UNIDO to pilot Better Cotton Initiative in Egypt towards sustainable cotton production
The United Nations Industrial Development Organization (UNIDO), under the framework of The Egyptian Cotton Project, launched the Better Cotton Initiative (BCI) pilot in the country to support the Egyptian Cotton branding as part of a renewed drive to increase product sustainability, improve working conditions along the supply chain, and support cotton growers and relevant institutions in paving the way towards the pilot's national upscaling.
"The project's vision is to pilot the BCI standard system in Egypt to advance the cotton industry in a way that cares for the environment and the farmers growing it, through a multi-stakeholder programme jointly coordinated by UNIDO, relevant governmental entities, farmers' cooperatives, cotton and textile associations, and local and international private sector stakeholders," said The Egyptian Cotton Project's spokesperson.
The BCI will  strengthen the competitiveness of the Egyptian textile industry in the global market through an holistic approach to sustainable cotton production which covers all three pillars of sustainability: environmental, social and economic. Farmers will receive trainings and those who meet rigorous levels of sustainable production and employee welfare will be granted the BCI standard.
Funded by the Italian Agency for Development Cooperation, the Egyptian Cotton project is implemented by UNIDO in collaboration with the Ministry of Trade and Industry, the Ministry of Agriculture and Land Reclamation as well as with local and international textile private sector stakeholders. It also leverages the "Cottonforlife" CSR initiative by Filmar Group.