The Trans-Caspian Pipeline: Geopolitics Near and Abroad
Russia's energy control appears to be soon coming to a halt as Caspian members, Turkmenistan and Kazakhstan, plan on gaining control over vital areas of the Caspian Sea. Ongoing deliberations over assigning specific demarcations to the five outlying regional members of the Caspian threaten to impede on Russia's years of energy control within the region and across the EU.
Peaceful discussions amongst Caspian members display a warm and sentimental approach towards an issue that can easily impact Russia's economic and political success. Although Russia has gone on record to demonstrate public support of sea demarcations, behind-the-scenes negotiations with Turkmenistan and Kazakhstan's leaders appear to be fueling Russia's agenda in Ukraine, providing a warning to the possibilities of a successful Trans-Caspian Pipeline initiative that does not offer Russia a significant role. The building of Caspian alliances communicates a desire for dynamic partnerships that are dismissive of one dominant player. Russia's public support of a unilateral decision-making power is being quickly outvoted as plans carry forward toward more innovative models that would elevate the economic and political influences of neighboring countries.
Beginning almost twenty years ago, plans to come to an agreement have been continuously stalled over explicitly defining regional access to the Caspian Sea, mostly due to the abundance of natural oil and gas reserves under its waters. Out of the five neighboring countries Russia's interests are the least benefited by the Trans-Caspian Pipeline (TCP). "Big countries, especially, have found it easier to make private deals with President Vladimir Putin's government. And that has done little for Europe's most vulnerable economies, whose infrastructure is designed only to take in supplies from Siberia." (Klapper & Lee) Russia continues to strictly maneuver its agendas amongst EU nations, by manipulating energy distributions as a form of reprisal for ill-approved political advancements concerning the Ukrainian crisis. The attitudes toward the TCP proves not only a demonstration against long-term Russian constraints on the EU but also the possibility that such a plan could prove effective to relieving future economic and power crises amongst EU countries.
Locally, Turkmenistan and Kazakhstan have been joined by Azerbaijan, all of whom are openly leading TCP initiatives, as support by the EU grows stronger. EU positions are in favor of the TCP with hopes to break away from Russian-imported gas supplies. "The Kazakh-Turkmen maritime demarcation deal strengthens Turkmenistan's claim on rights to use its sector for whatever purposes it wishes — building a pipeline, for example — without consulting the other littoral states. Turkmen and Azerbaijani authorities have already said if both countries agree to build such a pipeline there is no need to seek approval from the other three coastal states,"(Ovozi). Such actions have tried to basically oust Russia, pushing its government to oppose progress on the TCP, citing implications of negative environmental effects and even resorting to possible threats against its diplomatic relations with Caspian members.
Russia's sentiments seem to be shared by Iran in the disadvantages of the TCP in that it also cannot take part in the main spoils. "The current standing of the two countries in the summit indicates that Russia and Iran — at least in this phase — can capitalize on their common concern…According to the Itar-Tass news agency, the countries agreed to increase Russian corporate participation in the development of Iranian oil and gas deposits (such as the South Pars gas field), as well as to cooperate in marketing policy in oil and gas exports and setting up capacity for producing, storing and exporting natural gas in Iran," (Berti). However the burdens of Iran's woes are very much different from Russia's in that Iran may have the ability to change its own fate on the Caspian issue. With relations with the west easing and talks of years of sanctions being lifted, it appears that opportunities for Iran's recruitment to join the alliances of the TCP are alive and present. "Iran still says that the Caspian and its resources must be subject to joint supervision. Analysts however say that Tehran could moderate this position in exchange for greater involvement in oil and gas export routes. Tehran has been presenting its own pipeline network to the Persian Gulf as the cheapest and shortest export route for Caspian oil," (MacWilliam). Should Iran decide to change its mindset, the TCP could present an amicable solution to its own economic instability. As a partner in the TCP, Iran would attain the political advancement that could rebuild its geopolitical reputation.
For the U.S., concerns over developing the TCP demonstrate an ulterior motive against its longtime rival, Russia. "Pipelines, ports and power plants are the weapons of what could prove a generation-defining conflict between the U.S. and Russia over how Europe heats and electrifies its homes. Success, U.S. officials say, would mean finally "liberating" former Soviet states and satellites from decades of economic bullying by Moscow." (Klapper & Lee) Not only would the success of the TCP aid in the demilitarization of Russian economic presence over the EU, it would also push alliances toward EU countries to bid against Russian energy provisions and rely on American counterparts for alternative energy solutions.
Hence, though plans for the TCP continue to remain the excitement of media reports and offstage political meetups in the region, the world's major power players – Russia and the U.S. – appear to be stacking their chips in a political game of poker. Though initial discussions for the TCP really only involved Russia and its Caspian neighbors, its longtime rival to the far west has found comfort in trying to diminish Russia's influence. The building of the TCP would mark for the first time a remarkable union between East and West that would see the U.S. try to use it as a "debunker" of Russia's longtime natural resource coercion within the region and further out amongst EU states. The TCP could even provide some political relief for the crisis being witnessed in Ukraine as it may make Russia more pliable in its negotiations. However, history also demonstrates that Russia tends to not be so eager to lay its concerns to rest and doesn't stay backed into a corner very long.
References
Berti, B. (2007) "Iran Strengthens Its Role in the Caspian Sea and the Central Asian Regions," The Reut Institute. November 6 http://reut-institute.org/en/Publication.aspx?PublicationId=2652 > accessed 06/21/15.
Klapper, B. & Lee, M. (2015) "U.S., Russia at Odds Over Energy, Cold Ware Style Conflict," The Washington Times. February 24 <http://www.washingtontimes.com/news/2015/feb/4/us-russia-odds-over-energy-cold-war-style-conflict/?page=allaccessed> accessed 06/20/15.
MacWilliam, I. (1998) "World: Analysis The Caspian's untapped mineral wealth," BBC News. July 6 http://news.bbc.co.uk/2/hi/world/analysis/127670.stm> accessed 06/20/15.
Ovozi, Q. (2015) "Kazakhs, Turkmen Divide Caspian Spoils Despite Demarcation Doubts," Radio Free Europe Radio Liberty. May 27<http://www.rferl.org/content/caspian-demarcation-oil-kazakhstan-turkmeinstan/27039904.html> accessed 06/20/15.
Economic integration: A driving force for sustainable development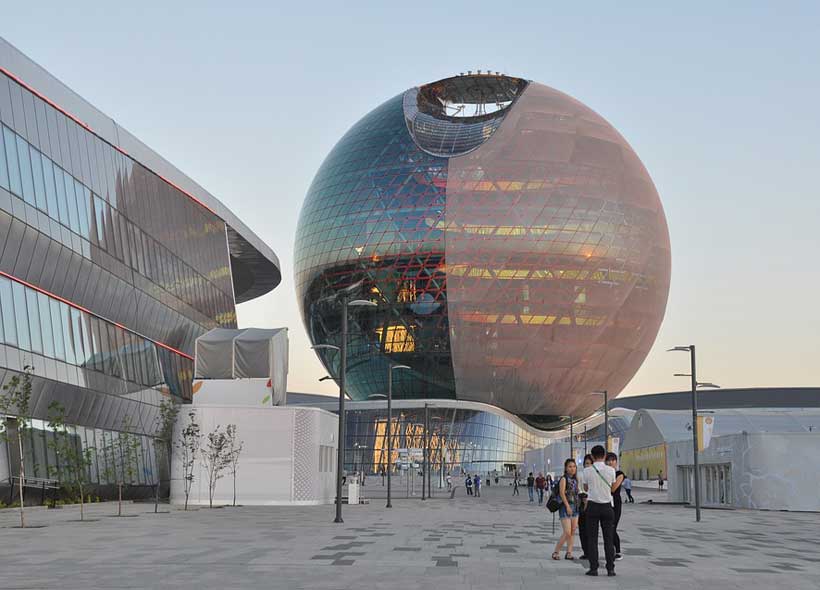 Leading thinkers from the world over gather at the Astana Economic Forum this week. Their focus is on the United Nations 2030 Agenda for Sustainable Development, and how it should shape long-term economic growth and social development strategies in Kazakhstan and central Asia. As international best practice and practical solutions are considered, one longstanding objective must remain in our sights: deepening economic integration between central Asia and the broader region. This is a key means of accelerating progress towards the Sustainable Development Goals. Kazakhstan, with its experience of reforming and modernizing its economy, mainstreaming sustainable development and successfully attracting foreign direct investment, has a major contribution to make.
This contribution is important as our analysis demonstrates the region must significantly strengthen its effort to achieve sustainable development. Progress in Asia and the Pacific has been made towards eradicating poverty and providing universal education. Measures are underway to achieve affordable clean energy. Yet on its current trajectory, the region needs to do more to achieve all 17 Sustainable Development Goals. This includes Central Asia, where action is needed to improve gender equality, build sustainable cities and communities and achieve decent work and economic growth – Sustainable Development Goal 8. Regional economic integration will be a key part of the solution.
Kazakhstan has demonstrated its commitment to achieving this goal over time, despite the financial and economic crises in international markets by which it has been affected. The digitalization of the economy and public life is underway and key programmes such as the 'Business Roadmap' or the 'Employment Programme' are being implemented. Deeper economic integration supported by improved transport infrastructure and trade facilitation measures across the North and Central Asia would support Kazakhstan's 2050 strategy designed to achieve annual sustainable growth and a diverse knowledge economy. It would also deliver the economic diversification necessary for more equitable distribution of wealth in the subregion.
Today, trade between North and Central Asian countries accounts for only 8 percent of its exports, much less than other parts of Asia and the Pacific. The region's exports are concentrated in low-value added commodities and the foreign direct investment it attracts focused on natural resource exploitation. Many countries' landlocked positions make trading particularly costly, weighing heavily on competitiveness. To overcome these challenges, both hard and soft infrastructure is needed.
Starting with the hard infrastructure, transport in particular, there are firm foundations on which to build. The UN backed Asian Highway Network has supported the development of efficient road infrastructure, Euro-Asia transport links and improved access to maritime routes. ESCAP support to Dry Ports improves the transport and logistics systems needed for the efficient shipment of sea cargo to inland destinations by road or rail. The Kazakh-Chinese logistics terminal in the port of Lianyungang, the Aktau, Bautino and Kuryk seaports, and the Khorgos-Eastern Gate dry port on the border with China all contribute to deepening regional integration. As does the newly opened Kazakhstan-Turkmenistan-Iran railway line connecting Central Asia to the Persian Gulf, providing much needed access to the sea.
Yet to make the most of this hard infrastructure, we need to focus on the softer elements as well. We must eliminate non-tariff measures and restrictive rules of origin, which weigh on trade and foreign direct investment. ESCAP is mapping the impact of non-tariff measures on intra-regional trade and helping strengthen governments' capacity to lessen their impact. Automating trade, transit and investment procedures would also help. The electronic exchange of trade data and documents between the North and Central Asia could reduce trade costs by 25 percent. A United Nations treaty to facilitate cross border paperless trade in Asia and the Pacific has recently been agreed for this purpose. In North and Central Asia, Armenia and Azerbaijan have signed and acceded. I hope that more countries in the region will follow suit to maximize the treaty's benefits.
A sustainable future for countries in North and Central Asia will depend at least in part on a sustainable approach to transport infrastructure and trade facilitation. More hard infrastructure projects, consistent norms and standards, and harmonized legislative frameworks are needed so that companies can sell into new markets, expand and create jobs. ESCAP is committed to supporting the intergovernmental work needed for such integration to occur, working with sub-regional organizations such the Eurasian Economic Union and the Shanghai Cooperation Organisation. Kazakhstan's position on the Eurasian continent means it is well placed to help drive this agenda forward. I am looking forward to joining forces with Kazakhstan's leadership to deepen economic integration and achieve sustainable development by 2030.
How Will Uzbekistan Become A Regional Transit Hub?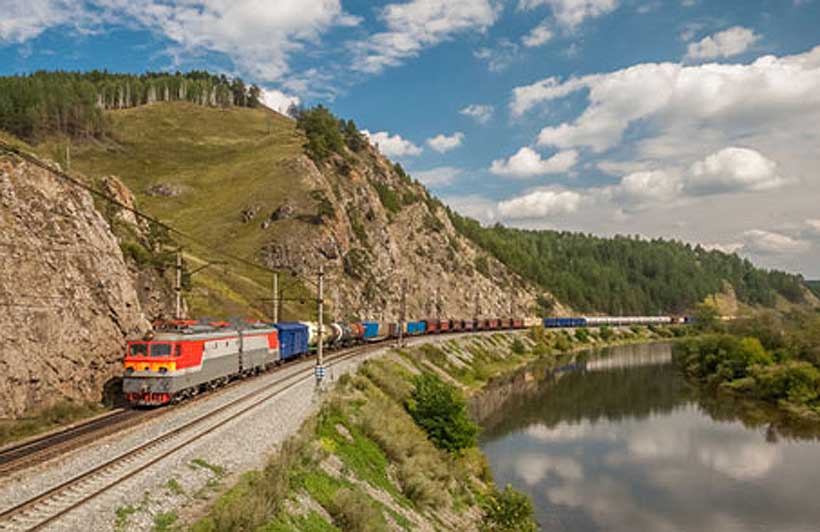 On 5th April of 2019, a meeting of the railway authorities of Kazakhstan, China, Iran, Turkmenistan, and Uzbekistan took place in Almaty dedicated to advancing cargo traffic along the North-South Transit Corridor. In fact, the participation of Uzbekistan in the project will shorten the route of goods from China to Iran and forward. Being a part of the ambitious North-South Transit Corridor — a 7,200 km long multi-mode network of ship, rail, and road routes for moving freight between India and Europe —the China-Kazakhstan-Turkmenistan-Uzbekistan-Iran railway can shape the geopolitics of Central Asia.
The decision had been made at the time when Uzbekistan, under the leadership of Shavkat Mirziyoyev, embraced a new path for the country's further development. Faced with a collapsing economy, international isolation, and a growing number of unemployed youth following years of Karimov's misrule, the country had little choice but to open up. Unlike his predecessor, President Mirziyoyev adopted a clear strategy document (namely, Uzbek Development Strategy 2017-2021) with the aim of further liberalization of the economy and the development of local infrastructure and cargo routes.
It is safe to note that Uzbekistan now seeks new opportunities to be a key player in the region by promoting various transit projects. Railway diplomacy, in particular, is central to this strategy. Undoubtedly, Central Asian countries including Uzbekistan require large-scale investments in nearly all sectors, but developing regional and transnational connectivity is a sound economic opportunity to stimulate further growth and diversification. Hence, for Central Asian states these infrastructure projects are not merely grand investments but are also tickets to join a global trade and geographic reorientation toward market economies in Western Europe and South and East Asia.
Uzbekistan joined the new railway project as an attempt to regulate the flow of containers through its territory to Iran via Bolashak station. According to reports, the volume of traffic along the China-Kazakhstan-Turkmenistan-Iran corridor last year amounted to 1 thousand TEU (container in 20-foot equivalent). It is expected that the number will grow as all involved parties have agreed on integrated tariff rates for goods transportation. The total length of the China-Kazakhstan-Turkmenistan-Iran route is about 10,000 kilometers, and the total travel time is about two weeks, which is twice as fast than by sea, which takes 25-30 days.
It is not the only regional transit project that Uzbekistan joined recently. In the last three years, Uzbekistan's new government has shown eagerness to boost cooperation with countries like India, Pakistan, and Afghanistan aiming to become a Central Asian gateway. It is worthy to note that from 2017, Uzbekistan is set to become the biggest trading partner of Pakistan from Central Asia since the bilateral trade between the two countries has improved from $36 million to over $90 million in 2018.
Moreover, in November of 2018, Foreign Minister Abdulaziz Kamilov visited Pakistan and was received by Pakistan's Prime Minister Imran Khan. Several important issues were put on the table, including the proposal of constructing a railroad connection between the two countries that would pass through Afghanistan. Considering the substantial hydrocarbon reserves of Uzbekistan in oil and natural gas, Pakistan could have particular benefits from this cooperation.
The proposed railway connection is supposed to link Pakistan, Afghanistan, Uzbekistan and possibly India. Uzbekistan's government pledged $500 million from its own funds for this critical railway line, which, if realized, will become the shortest transit route to the Iranian port of Chabahar. However, the Indian government did not immediately agree to this proposition.
For Uzbekistan, the proposed trans-Afghan railway project is critical in terms of strengthening its position as a crucial transit point of Afghan goods to other Commonwealth of Independent States' (CIS) and Chinese markets. Until now Uzbekistan has established a transit hub in its Termez city, which borders with Afghanistan. The hub includes a railway line, station, and trade center for Afghan goods. Nevertheless, Uzbekistan seemingly intends to develop the railway connection by linking it with Mazar-i-Sharif and Herat cities, which will open a direct link to the Iranian Chabahar and Bandar Abbas ports.
Additionally, Uzbekistan is keen to encourage India – a global economic giant, to take an active part in its regional initiatives. Uzbekistan's territory opens new horizons for India as the railway will allow India a more straightforward route to the markets of Afghanistan, Central Asia, and the wider Eurasian region. Currently, in large part due to the lack of direct transport routes, trade turnover between India and the Central Asian states remains far from its potential, and does not exceed 1.1 percent. Moreover, Uzbekistan eyes to gain access to the Indian Ocean's sea trade routes through the implementation of the trans-Afghan railway.
All regional transit projects such as the aforementioned railway plans create the necessary conditions for the further development of intercontinental transport corridors. Notably, this line of development underscores Uzbekistan's target to attract Chinese investments and possibly to enter into Chinese markets by its development of localand regional infrastructure and railway connections. For instance, the construction of the aforesaid Mazar-i Sharif-Herat route will allow goods to get from Afghanistan to China in merely three days via Andijan city in Uzbekistan. Thus, giving Uzbekistan's potential as a transit country, economic benefits area matter of time.
The recently initiated railway diplomacy strategy is a part of Uzbekistan's efforts to implement long-harbored projects to diversify the economy and boost external linkages. Notwithstanding the fact, the government still faces not only geopolitical but also financial challenges that need to be resolved. Though, the new government seems to lack of practical solutions for now. This includes the ongoing economic deficit and regional security problems, in particular in Uzbek – Afghan border. Yet, railway diplomacy is poised to help Uzbekistan rekindle its relations with major foreign economic partners and will also enable it to expand its influence across the region. In order to achieve this goal, the country needs to build constructive dialogue with neighboring countries just to prevent the future possible economic or political unrest. Indeed, it is an important step for the region's long-term development plan.
The world is rebalancing and one of the key gears of this shift is that the tide has turned towards eastern hemisphere. The world is being reshaped here, not just politically but also economically. The long awaited curse has now been lifted as the cogs of new era are positioned in destiny of eastern hemisphere. As liberalism re-emerges over international arena, the thrust of this new order is in trade and connectivity.
One such cord to this anecdote is Uzbekistan and its rising role in the infrastructural developments and regional activity. This Central Asian region and Afghanistan had been conflict zones for long periods of time but now Asian picture is changing. With changing regime in Pakistan, US-Taliban Dialogues going on in Afghanistan the dynamics of regional politics are changing. Tashkent already has cordial relations with Kabul and thus leads many developmental projects in the Afghani land including the Hairatan to Mazar-e-Sharif Railway Project. Being the only country without any rift with Kabul administration, Uzbekistan is seeking to put its influence not by force but by the fist of development. Mutual benefits of both countries can open new doors to regional connectivity and prosperity. Not only this, Uzbekistan is determined for regional connectivity with various projects including Central Asian countries, china and South Asia. Uzbekistan also shares good relations with Pakistan, which is its second largest trade partner in the region after Russia. Also Uzbekistan also shares the floor of Shanghai Cooperation Organization with Pakistan. But after the changed ruling party and its policies, Uzbekistan came up with better ideas.
One such venture was recently proposed by the delegation led by Uzbekistan's foreign minister, Mr Abdulaziz Kamilov, who visited Pakistan and met his Pakistani counterpart, Mr Shah Mehmood Qureshi at the end of the last year. The proposal which may evolve into Euroasian concept of interconnectivity, aimed at connecting Pakistan with Uzbekistan through a railroad network which will pass via Afghanistan's Mizari-Sharif. The two possibilities for the construction of lines are Mazar-i-Sharif-Khulm-Puli-Khumri-Doshi-Surabai-Jalalabad-Torkham on Pakistani side or along Surkhan – Puli-Khumri – Doshi – Surabai-Jalalabad-Peshawar (Pakistan).
The proposal if implemented will have far-reaching outcomes, booming the trade which is the dire need of economy for these countries. The trans-afghan railway project will not only connect Pakistan to central Asia and its market but also open doors to Russia, which can also play key role in the economics of the nation. The five year plan which was presented in December of 2017 by Uzbekistan involved such developments which will help the country to boost up its economy by establishing transit trade routes benefitting the economy and amplifying the regional connectivity. The trade route between Uzbekistan and Pakistan will allow access of central Asian states to open waters enabling their reach to the rest of the world through the deep sea port of Pakistan.
The Uzbek soil is enriched with the production of cotton and sugar and apart from this the agro-machinery in Uzbekistan is more advanced than in Pakistan since Islamabad and Tashkent already are trade partners which can clearly be seen as in 2018 the trade between two, crossed the 90 million US dollars mark. This trade volume can reach new altitudes if the direct link is established between the two countries and Pakistan, a country with agro centered economy, can have advanced parameters.
Such collaborations not only can decrease the trade deficit but also boon the local industry and economic growth can be achieved in areas which are underdeveloped. Also the majority of the population in this part of the world lives below the poverty line, the track can help in improving their living standards. Various studies indicate that high cost of trade in this region is because of lack of interregional infrastructure. Therefore leading to lower prices of trade can help raising lower class and expanding middle class. Also when there is a market, Foreign Direct Investment comes in rushing. Hence overall the conditions of the states would improve drastically over the years.
Uzbekistan has been long interested in Afghan soil which is conflict ridden from its postmodern to modern history. It is difficult for the landlocked Uzbekistan to have a global access. Thus in order to open its trade tentacles Uzbekistan needs Afghanistan and to outreach globally it needs a port which is deep sea. The proposal if comes into reality will make good use of Pakistan's strategic location, making Pakistan as the focal point for regional trade and its connectivity with the rest of the world. Uzbekistan and Afghanistan are landlocked states and need a country like Pakistan with warm water sea ports for getting to hot waters.
A railway line will reduce the cost of transportation and make it convenient for the two states for getting a suitable sea port. Also, a train would take not only goods but also people. This would lead to increased people to people contact. With people connected together, peace and stability in the region would be comparatively easy to attain. Developing the underdeveloped areas of Pakistan and Afghanistan and the sense of insecurity which is visible will be minimized. These developmental projects can enhance the capacity to achieve collective prosperity and enrich the relation between the countries. Consequently, a better image of these countries will eventually be projected. Through such initiatives the whole eastern region will be interconnected with each other and trade will be boomed benefitting participant countries.
Apart from this, the world has now left with only a few untapped resources which are mainly located in central Asia and Afghanistan. If odds don't go against, it will be a great victory for Pakistan to be connected with Central Asian states directly through the rail road network. With the new shift and East into light, everyone is eyeing on Asia and its proximities for energy reserves. Pakistan, once connected through railroad, can take maximum possible advantage of this untapped potential in the region which would not only be beneficial for countries itself but for Pakistan as well.
Recent proposal can curb the miseries of Afghanistan and steer it into a healthy voyage of productivity, and through developments peace and security can be achieved in the Afghanistan. Such initiatives will open doors not only for Pakistan, Afghanistan and Uzbekistan but also for the countries that have potential markets. Apart from this, these acts will make region interdependent which further can deescalate the tensions among countries opening them for each other and becoming market for each other. The regional connectivity will also boost the integration and regional harmony.