Russia occupies the global Heartland, what else need we aspire to?
The 10 most important things you need to know on Caspian Sea Region for Tuesday, June 23:
1The West is mean to Russia, but let's be friends. "If we accept the so-called Heartland theory of that great 19th-century strategist Sir Halford Mackinder that, in a continuous struggle between land and sea powers, the ultimate victory will go to the land power, Russia is in the right place geographically and geopolitically – she occupies the global Heartland. What else need we aspire to? None of our interests is fundamentally incompatible with Europe's common good, in 21st-century terms, when it comes to regional security. The other day, the British Foreign Secretary, Philip Hammond, spoke of "the fragility of the EU's democratic legitimacy". Indeed, you can see this in how Brussels bureaucracy acted in Ukraine, without public debate, real talks, honest assessment of the costs and consequences – trying to get its expansionism on the cheap" writes Alexander Yakovenko the Russian Ambassador to Britain for the Telegraph.
2President Nursultan Nazarbayev of Kazakhstan on completion of the talks for Kazakhstan to enter the WTO: "WTO membership opens new opportunities for Kazakhstan. Kazakhstan-based enterprises will enjoy an easier access to foreign markets, while consumers will enjoy a wider selection of goods and services. WTO member states are responsible for 90% of Kazakhstan&rsquos overall foreign trade figure. So the completion of the talks is an important milestone for us. With the membership, Kazakhstan is set to be more attractive for both foreign and domestic investors. There is an ample opportunity to launch new industries and create more jobs." The negotiations had been going on for 19 years. Kazakhstan submitted its bid January 29, 1996.
3Norway's FMC Kongsberg Subsea AS and Britain's OneSubsea (UK) Ltd have won contracts for subsea infrastructure totalling $363 million for Azerbaijan's Shah Deniz gas field. A consortium led by BP said it awarded the construction contracts to help develop the Shah Deniz II project under the Caspian Sea, which offers Europe a chance to reduce reliance on Russian gas. Shah Deniz, Azerbaijan's biggest gas field, is being developed by partners including Britain's BP, Norway's Statoil , Azeri state energy company SOCAR and the South Caucasus Pipeline Company.
4The government of Turkmenistan expects the selection of the consortium that will finance the Turkmenistan-Afghanistan-Pakistan-India (TAPI) gas pipeline project to be finalized by September 1, the Central Asian country's ambassador to India told Sputnik Tuesday. TAPI project is a proposed 1,078-mile pipeline to transport Caspian Sea natural gas from Turkmenistan to India. Originally, the cost of the project was estimated at $7.5 billion, however, recent media reports have readjusted this calculation to $10 billion.
5Time for a Reset in Russian-Saudi Relations. "Russia should carry out at least two important foreign policy tasks. The first relates to the timely and properly forecasting of regime change in Syria which will sooner or later take place. If this happens contrary to Moscow's efforts, the need for Russia will considerably subside, while the Russian Federation might lose its only outpost in the region and suffer major reputational damage as a state that has misplaced its bets and has been defeated after nonstop wrangling. If Moscow still views President Assad as the least of all evils, the relevant argumentation must be revised. As a matter of fact, current cooperation is reasonable with regards to the domestic audience but is hardly convincing elsewhere" writes Maxim Suchkov for RIAC.
6The leaders of the Gas Exporting Countries Forum (GECF) are scheduled to convene in Tehran on November 23, IRNA news agency reported June 23. The GECF has 18 permanent and observing members and its permanent headquarters is in Doha, Qatar. Iran, Russia, Qatar, Algeria, Bolivia, Egypt, Equatorial Guinea, Libya, Nigeria, Trinidad and Tobago, Venezuela, Peru, the United Arabic Emirates and Oman are the permanent members. The Netherlands, Kazakhstan, Iraq and Norway are observing members. Iran has also invited the UAE to the summit. The GECF members have in possession 42 percent of the world's gas production, 70 of its gas reserves, 40 percent of the world's gas transfer through pipelines, and 65 percent of the world trade in LNG.
7The Iran Deal's Fatal Flaw. "President Obama's main pitch for the pending nuclear deal with Iran is that it would extend the "breakout time" necessary for Iran to produce enough enriched uranium for a nuclear weapon. In a recent interview with NPR, he said that the current breakout time is "about two to three months by our intelligence estimates." By contrast, he claimed, the pending deal would shrink Iran's nuclear program, so that if Iran later "decided to break the deal, kick out all the inspectors, break the seals and go for a bomb, we'd have over a year to respond." Unfortunately, that claim is false, as can be demonstrated with basic science and math. By my calculations, Iran's actual breakout time under the deal would be approximately three months — not over a year. Thus, the deal would be unlikely to improve the world's ability to react to a sudden effort by Iran to build a bomb." writes Alan J. Kuperman for the New York Times.
8The Group of the European People's Party held a meeting in Strasbourg on June 22, APA reports. The report on the functioning of democratic institutions in Azerbaijan developed by PACE co-rapporteurs Pedro Agramunt and Tadeusz Iwiński was discussed at the meeting. The main discussions were about Azerbaijan's Nagorno-Karabakh region and other occupied territories. Member of the Azerbaijan Delegation to PACE, MP Elkhan Suleymanov has addressed the meeting. "I'm very disappointed with your attitude toward the Armenian occupation of Azerbaijani lands. With this attitude, you ignore the judgment dated 16 June 2015 of the European Court of Human Rights. The ECHR judgment proved the fact that the Armenian government exercises effective control over Nagorno-Karabakh and surrounding districts," said Suleymanov.
9Russia surpassed Saudi Arabia to become China's top crude supplier as the fight for market share in the world's second-largest oil consumer intensifies. China imported a record 3.92 million metric tons from its northern neighbor in May, according to data emailed by the Beijing-based General Administration of Customs on Tuesday. That's equivalent to 927,000 barrels a day, a 20 percent increase from the previous month. Saudi sales slumped 42 percent from April to 3.05 million tons. China is becoming a key market for global oil exporters as surging output from shale fields from Texas to North Dakota allows the U.S., the biggest crude consumer, to rely less on overseas supplies. The Asian nation will account for more than 11 percent of world demand this year, the Paris-based International Energy Agency predicted this month. [Bloomberg]
10Nur Telecom starts internet roaming promotion in Kazakhstan. Kyrgyzstan mobile operator Nur Telecom, working under the O! brand, has introduced a mobile internet roaming promotion for using services in Kazakhstan. The service costs KGS 1 per MB rate and is now accessible under coverage of the Altel network. Altel is a subsidiary of national operator Kazakhtelecom.
China-Eurasia Council condemns aggression of Azerbaijan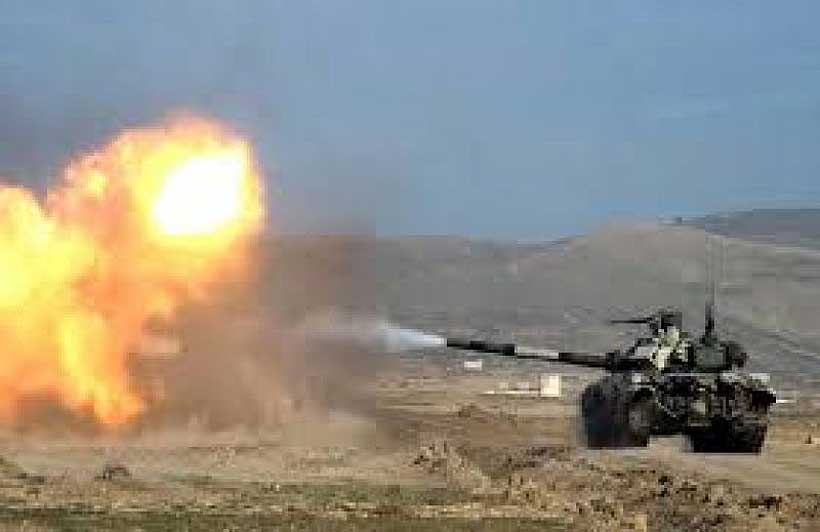 China-Eurasia Council for Political and Strategic Research strongly condemns Azerbaijani aggression which Baku started on July 12, 2020. Azerbaijani Ministry of Defense is a threat for the entire World as it is speaking about its aims to strike Metsamor Nuclear Plant, which is located in Armenia. Baku must understand that this is a crime against humanity, and it is equal to nuclear strike.The destruction of Metsamor Nuclear plant will be a disaster not only for Armenia, but also for Iran, Georgia and Azerbaijan, it will harm World's environment and stand a real problem for several generations of the World. It is worth mentioning, that this time Baku attacked the Northern borders of Armenia, which are sovereign territory of the Republic of Armenia according to International law. Azerbaijan violated the principle of territorial integrity of a sovereign state, which is one of the important pillars of International law.
China-Eurasia Council for Political and Strategic Research condemns Azerbaijan for using force against civilian population of Armenia and calls for peaceful negotiations. Baku must show solidarity and join global ceasefire initiated by the UN secretary general Antonio Guterres and must not try to escalate the situation on the border to deflect public attention from the situation concerning the outbreak of Covid-19 in Azerbaijan. We call official Baku to take care of Azerbaijani people in the hard times of Coronavirus and not send its soldiers to real death. Being multinational Council, for us It's terrible to hear about lossfrom both sides and we express our sincere condolences. Hopefully peace will come to South Caucasus, which is an important crossroad in Eurasian mainland and it can stand a very important link for Belt and Road Initiative, if all problems solved in a peaceful way.
Condemnation Of Armenian Aggression By Friends Of Azerbaijan (FoA)
Friends of Azerbaijan (FoA) strongly condemns the coward act of Armenians aggression in the Tovuz district of Azerbaijan that is a sheer violation of international borders and law. The act is an attempt of Armenia to drive global attention from the peaceful dialogue and negotiation process on Nagorno Karabakh.
In an online meeting of the delegates of the Friends of Azerbaijan (FoA), a joint declaration of condemnation has been issued by the honorable members of Friends of Azerbaijan (FoA).
According to this declaration, Armenian aggression can jeopardize the whole South Caucasus region. The incident on July 12, 2020, is being considered as a direct attack on Azerbaijan and the repercussions of this incident can result in massive catastrophe in the entire region.

The delegates of Friends of Azerbaijan (FoA) stressed the global powers to come forward and take serious action on Armenian intervention by violating the international border of Azerbaijan. The act of Armenia is an open challenge to the sovereignty of Azerbaijan.
Malik Ayub Sumbal founder of Friends of Azerbaijan (FoA) termed that Armenia is losing its legal and moral position on Nagorno Karabakh and there is mounting pressure on Armenia by the international community for the peaceful solution of Nagorno Karabakh according to the UN Resolutions. At this time to get rid of such kind of diplomatic moves, Armenia has launched another major front in Tovuz.
When the whole world is busy against the Covid19 Armenian Prime Minister has chosen a very dangerous path that can take the whole region into war and bloodshed.
Friends of Azerbijan (FoA) is firmly standing with shoulder by shoulder to the people of Azerbaijan and martyr's families at this hour.
Kyrgyz Republic to Enhance Quality of Education with World Bank Financing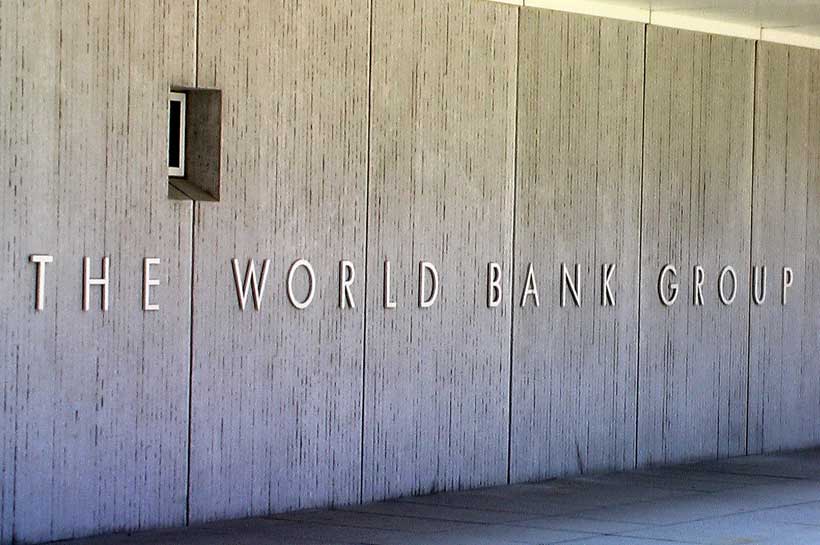 The Kyrgyz Republic will receive World Bank financing for the Learning for the Future Project in the amount of $50 million, on highly concessional terms. $25 million is allocated in the form of a grant, which requires no repayment, while the other $25 million is credit with a 0.75% interest rate, with repayments eased over 38 years, and a six-year grace period.
"The Learning for the Future Project aims to help raise the Kyrgyz Republic's human capital through enhancing school readiness and teacher effectiveness," says Bolormaa Amgaabazar, World Bank Country Manager for the Kyrgyz Republic. "The project puts special emphasis on distance and online learning, increasing digital literacy and building teacher capacity for best teaching-learning practice. Such support will help the country's education system better respond to learning from home during the current school closures and recovery period from the COVID-19 pandemic. In the long run, this approach will help better prepare children for learning and adapting to a fast-changing future economy."
The project has four main areas of support: expanding school readiness for underserved children; increasing effectiveness in teaching practice; enhancing technology-enabled support for learning; and enhancing measurement of learning. In the coming five years, the project will specifically help:
Establish 500 fully equipped community-based kindergartens in rehabilitated premises, thus enabling a successful transition to school for 20,000 children aged 3-5 years, in poor communities countrywide;
Build teacher competencies for more effective teaching of reading, mathematics and sciences in primary and secondary schools, through training in effective pedagogy and assessment, provision of digital learning content, resources and materials in 1,200 schools (53 percent of the total number of schools in the country);
Provide digital literacy training for 36,000 teachers to enhance their capacities to use digital technologies for professional development and effective teaching;
Equip 1,200 schools with an IT platform to support technology-enabled teaching and learning. The Republican Institute of In-Service Teacher Training will assist in developing digital content for teaching and learning;
Introduce a new criteria-based assessment instrument and methodology, develop and introduce standardized tests aligned with new learning standards, conduct the National Learning Assessment in 2023 for grades 4 and 8, and participate in the Program for International Student Assessment (PISA) 2024.
The project will be implemented by the Ministry of Education and Science of the Kyrgyz Republic during 2020-2025, using its existing institutional structures and in compliance with relevant World Bank procedures and standards.
The project supports the World Bank's 2019-2022 Country Partnership Framework for the Kyrgyz Republic and is closely aligned with the National Education Sector Strategy-2040 of the Ministry of Education and Science, which is now under development. The project was approved by the World Bank's Board of Executive Directors on March 31, 2020 and was ratified by the Parliament of the Kyrgyz Republic on June 11, 2020.