Financial Institutions to Support Russia-African Business Projects
An Interview with Dmitry Golovanov
Russian financial institutions have shown high interest in helping to raise the economic and business profiles both ways, Russian business in Africa and African business in Russia. For example, Eximbank of Russia has expressed readiness to take advantage of huge opportunities and existing growth potential in both regions. Eximbank of Russia is always open for a dialogue and discussion of projects of various degree of complexity.
In this exclusive interview, Dmitry Golovanov, Chairman of the Management Board of Eximbank of Russia, believes "there is everything necessary for that – significant experience of implementation of complicated infrastructural projects accumulated from Soviet days."
He further advocates for an increased economic partnership between Russia and African countries, reaffirms the desire to continue developing business dialogue with interested companies in efforts to pursue active involvement in international programmes and projects for Africa. In addition, he raises some specific proposals necessary for facilitating business between Russia and Africa.
How do you assess the level of activity of economic cooperation between Russia and Africa today?
Golovanov: For the purposes of visibility, I would like to proceed to figures right ahead. Goods turnover between Russia and countries of Africa to the south of Sahara is today only about US$1.5 bn. Export – less than US$1 bn., among almost 50 countries real counteragents in export operations are less than 10. We can see that the structure of Russian export has deformed significantly towards export of raw materials. One more impressive statistics is that about 80% of Russian investments into Africa relate to exploration and mining of natural resources.
Skeptics will probably call such situation as "pessimistic". We, Eximbank of Russia, see in the current situation high opportunities – a growth potential, on account of development of export of products other than raw materials. There is everything necessary for that – significant experience of implementation of complicated infrastructural projects and development of the territories accumulated from the times of the USSR, experience of Eximbank of Russia (financing of the project for construction of the satellite communications system), comprehensive approach to achievement of the objective: a line of credit and insurance products developed together with the Export Insurance Agency of Russia (EXIAR) especially for exporters, efficiency of taking decisions on issue of loans, market expertise and individual approach to every client.
Do you think that Russian authorities should support the business in cooperation between Russia and Africa? Can such support become a driver of growth of business activity between Russia and Africa? What is the role of the banking sector in this process?
Golovanov: Russian authorities provide considerable support to the business – moreover, at present support of its export initiative is a priority for the Russian Government. We, as a state bank oriented towards support of exporters, provide one of the efficient instruments capable to give a new impulse to economic cooperation between Russia and Africa.
In addition to specific proposals from exporting companies, in aggregate with deep understanding of needs of the African market, our portfolio contains a line of various financial products – this may be loans to Russian exporters, loans to foreign purchasers, leasing offers, financing involving foreign banks, all this is supplemented with a line of insurance products of EXIAR – so, the state provides significant support to export.
As regards to the banking sector, today there is no designated product line for the Russian exporters. Banks experiencing a difficult economic situation prefer only short-term profits and cannot afford development of business models which will become efficient in the long term. The state oriented towards timely support of export understands that it is necessary to invest into and develop this direction which will further become a driver of economic growth.
It is very important that cooperation between Russia and Africa can and should be developed on account of expansion of the export potential of companies which are now operating in the domestic market only. Eximbank of Russia has taken negotiations with companies willing to expand their business on account of achievement of foreign markets which need our financial support for this purpose.
Now we are taking negotiations for implementation of projects in such directions as supplies of geological equipment, equipment for washing plants, metal structures for construction of mining modules at the carrier Katoka (the 4th diamond deposit in the world by size). There are some perspective projects for supply of mineral fertilizers to Senegal, Togo and Benin, supply of medical goods, we discuss the possibility of financing of construction of social residential facilities in the region etc.
Experts believe that the share of Russian export to African countries is very low, first of all, due to insufficiently developed infrastructure in the industrial sector and problems with the production base. Do you agree to such an opinion? How the situation may be improved in the long term?
Golovanov: Obviously, Russia has faced some problems associated with poor development of the industrial base, however such problems are much less critical compared to the situation in the beginning of the 2000's. Tasks set to our country may be resolved by means of implementation of joint projects.
In addition to the standard set of instruments for support and stimulation of export being implemented by national development institutes, the experience of our cooperation also includes such a solution as cooperation of Russian and African companies aimed at implementation of projects for export to third countries.
Cooperation will provide additional opportunities for investments; ensure additional load of production capacities; improve competitiveness of products on account of cooperation with other companies; become a catalyzer of expansion of sales markets by means of implementation of the strategy of "joint reach" of new markets. Competitiveness of joint projects will be ensured by advantages of our economies and instruments for support of private initiative.
We should not forget about accessibility of financial instruments regardless the level of development of the industrial sector and perspectives of a company interested in international trade, if the instrument necessary for that, for example, a loan is accessible at the rate of 17-20%, implementation of business plans will be postponed till stabilization in economy. Although we speak about the reserve dynamics – first we should support export, and in the long term, this will facilitate stabilization of economy.
How do you assess the potential of African producers interested in the Russian market? What may attract them to Russia?
Golovanov: Russia is a large developing market with growing purchasing capacity, interested in development of competition and improvement of quality of products supplied from abroad. We can surely say that companies which are ready to try the Russian market have a chance to gain much profit. It is to be noted that the Russian market has its own peculiarity, so companies entering the market should clearly understand economy, political components and legal issues.
We often face a problem that companies willing to enter international markets cannot simply find foreign purchasers for their products. I suppose that the same problem is experienced by African businessmen. Provision of consulting services, thanks to development of special state institutions, – they would facilitate their activity in Russia. If such support would be useful on our part, we are willing to provide it to our African partners.
You pronounced at the annual meeting of the AfroCom at Vnesheconombank some of specific solutions and proposals to improve the business climate between Russia and Africa – what steps do you suggest?
Golovanov: It is necessary to arrange large-scale Russian-African forums/summits. This format proposed by partners from China, USA and European Union, has proved itself – personal communications and contacts at all levels favor dynamics of cooperation development. A significant effect can be caused by formation of general registers of businessmen interested in cooperation. This will allow to facilitate the task of importers/exporters search for counteragents for placement of orders or sale of products.
Besides, joint implementation of projects in the area of infrastructural development will positively influence development of contracts between Russian and African companies. However, transparency and possibilities for medium and small business to access contracts within the framework of implementation of major projects are required. Such projects generally have significant multiplicative effect in terms of comprehensive development of territories.
One more direction of stimulation of cooperation may be provision of Russian and African companies with assistance in creation of value added chains, including creation of joint ventures which base their competitive potential on the use of country advantages. Eximbank of Russia works in this direction to the extent of creation of financial infrastructure to procure such projects. The Bank plans to develop cooperation with institutions for development of countries of the region. We are always open for a dialogue and discussion of projects of various degree of complexity.
The Politico-Economic Crisis of Lebanon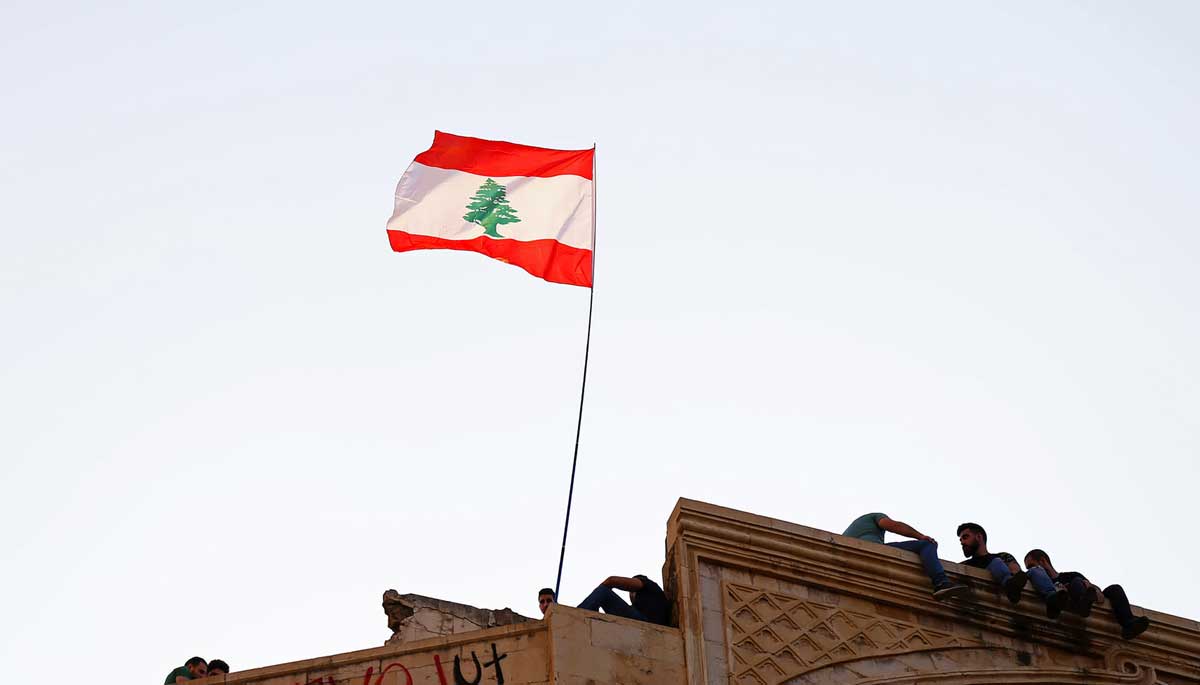 Dubbed as a failed state. The Middle Eastern country, also known as the 'Lebanese Republic', is already leading towards a humanitarian crisis. The country is witnessing the worst financial crisis since the 1975-90 civil war. The financial catastrophe has done most of the damage as the country currently stands as one of the top 10 worst economic disasters witnessed over the past 150 years. If the economists are put true to their word, it means that Lebanon rates as the most dismal economic crash since the 19th century. As the state of Lebanon undergoes a significant political shift since last year, the social and economic fissures are subsequently broadening. A fragile democracy (for namesake) and a constant disequilibrium in the parliamentary stratosphere, have led to an economic depression that is rapidly expanding as the country fails to adopt a unified political stance and adhere to corrective measures to hold the toppling economy from a collapse.
More than half of the Lebanese population has slumped below the poverty line as escalating inflation continues to reel the populace. The main cause underpinning such brutal inflation is the hyper-devaluation of the Lebanese pound. The currency was originally pegged at a fixed rate of 1500 Lebanese pounds to the US dollar. However, over the past three decades, the economic crunch has crippled the economic nucleus of Lebanon. According to World Bank estimates, the Lebanese pound has devalued by 95% and currently trades at 22000 Lebanese pounds to the US dollar in the black market – roughly 15 times above the official rate. The resultant inflation has driven the government to push the prices to unfathomable levels – even pushing necessities beyond the reach of an average citizen. The fact could be witnessed by the rapid increase in the price of bread – which was hiked by another 5% last month to value at 4000 Lebanese pounds per loaf.
The dire social crisis could be gauged by the fact that an average Lebanese family requires a spending worth five times the minimum wage mandated by the government just to afford basic food requirements. Most of the families can't suffice to consume utilities such as medicine, gas, or electricity. Astounding research revealed that even hospitals dealing with the Covid outbreak are not afforded gas and electricity which has led to a hike in petroleum consumption due to heavy usage of generators. The resulting shortage of petroleum has driven rage across the country as businesses fail to thrive while multiple wings of the airports are rendered powerless. The recent World Bank report signified that the food prices have inflated by roughly 700% over the past two years – a swell of 50% in just under a month. The regional countries have shown concern as Lebanon is heading towards a health crisis with a strengthening Delta variant in the Middle East and no room for recovery.
The main cause of such a debilitating situation is primarily the rampant corruption in the echelons of the government followed by the instability that ensued last year. Following the catastrophic blast in Beirut's port that claimed an estimated 200 lives, the government resigned in the aftermath of virulent protests across Lebanon. The political vacuum, however, further pushed the state into despair. The caretaker government, led by the former Prime Minister, Saad Hariri, failed to consolidate a government as ideological differences between the President and the Prime Minister continued to displace the essential debates of the country. The contention between President Michel Aon, a stout supporter of the Shite militant group Hezbollah, and Prime Minister Saad al-Hariri, a Sunni Centrist, caused the efforts to falter as the country continued to plunge into crisis without an elected government to handle the office.
Hariri drove the narrative that due to President's strong ties with the Hezbollah, which is arguably supported by Iran, Lebanon has suffered a shuffle of power to entrust financial support to the militant group. The narrative caused institutions like IMF and the World Bank to hesitate in injecting desperately needed social stimulus into the country despite continual warnings of an impending humanitarian crisis by France and the United States. A political vacuum coupled with the destruction caused last year along with the prudence of global financial institutions to pivot the country have ultimately resulted in the chaos that describes the landscape of Lebanon today.
However, Hariri resigned last month after failing to form a government even after nine months. The resulting political thaw helped President Aon to appoint Najib Mikati, a lucrative businessman, and former prime minister, as an interim Prime Minister entrusted to form a mandated government in Lebanon.
With a renewed Cabinet support, something that Hariri rarely enjoyed, Mikati is expected to assuage the concerns of the IMF and support economic reforms with the help of states like France. The Paris conference, scheduled on 4th August, is now the focal point as Mikati plans to convince the French diplomats regarding his schemes to pull Lebanon out of the puddle. Prime Minister Mikati recently reflected on his aspirations: "I come from the world of business and finance and I will have a say in all finance-related decisions". He further stated: "I don't have a magic wand and can't perform miracles … but I have studied the situation for a while and have international guarantees". It is clear that Mikati envisages repairing the economy which is already long overdue.
Under the French plan aiding Mikati's regime, he would need to enforce significant political reforms to gain international aid. The diplomats, however, envision a far graver reality. It is touted that the IMF would likely focus on two facets before granting any leverage to the Mikati-regime: political-social reforms and progress towards parliamentary elections. However, with grueling Covid cases springing into action, the road to recovery would probably be highly tensile.
While Mikati doesn't stem from any particular political bloc unlike his failed predecessors, he was elected primarily by the backing of Hezbollah. A question emerges: would Mikati be able to navigate through the interests of an organization subjected as a terrorist fraction by most of the Western world. An organization that arguably serves as the primary reason why Lebanon stands as one of the highly indebted countries in the world. An organization that could be the decisive factor of whether financial support flows to Lebanon or sanctions cripple the economy further similar to Iran. The question stands: would Mikati refuse the dictation of Hezbollah and what would be the consequences. The situation is highly complex and time is running out. If Mikati fails, much like his predecessors, then not only Lebanon but the proximate region would feel the tremors of a 'Social Explosion'.
Bangladesh-Myanmar Economic Ties: Addressing the Next Generation Challenges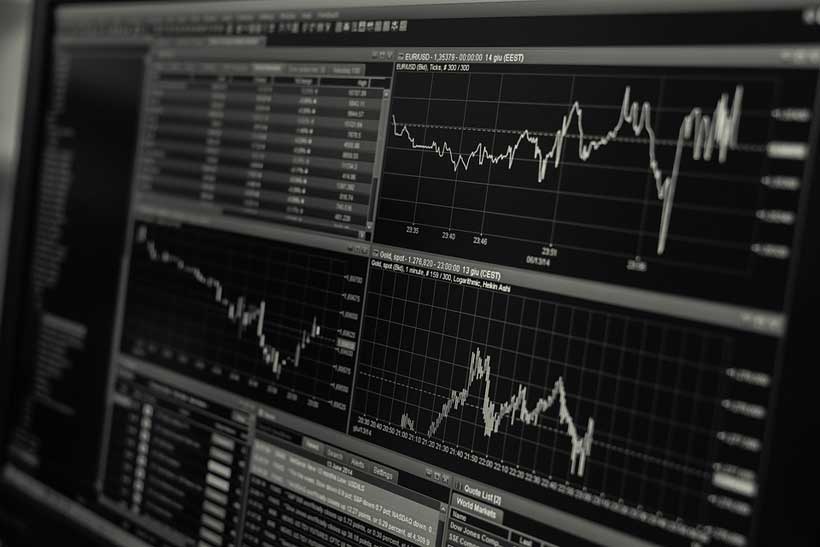 Bangladesh-Myanmar relations have developed through phases of cooperation and conflict. Conflict in this case is not meant in the sense of confrontation, but only in the sense of conflict of interests and resultant diplomatic face-offs. Myanmar is the only other neighbor that Bangladesh has on its border besides India. It is the potential gateway for an alternative land route opening towards China and South-East Asia other than the sea. Historically, these two countries have geographic and cultural linkages. These two bordering countries, located in separate geopolitical regions, have huge possibilities in developing their bilateral economic relations. At the initial phase of their statehood, both countries undertook numerous constructive initiatives to improve their relations. Nevertheless, different bilateral disputes and challenges troubled entire range of cooperation. Subsequent to these challenges, Bangladesh and Myanmar have started negotiation process on key dubious issues. The economic rationales over political tensions in Bangladesh-Myanmar relations prevail with new prospects and opportunities.
Bangladesh-Myanmar relations officially began from 13 January 1972, the date on which Myanmar, as the sixth state, recognized Bangladesh as a sovereign nation. They signed several agreements on trade and business such as general trade agreement in 1973. The two countries later initiated formal trade relations on 05 September 1995. To increase demand for Bangladeshi products in Myanmar, Bangladesh opened trade exhibitions from 1995 to 1996 in Yangon, former capital of Myanmar. However, that pleasant bilateral economic relations did not last for long, rather was soon interrupted mainly by Myanmar's long term authoritarian rule and isolationist economic policy. In the twenty-first century, Bangladesh-Myanmar relations are expected to move towards greater economic cooperation facilitated by two significant factors. First, the victory of Myanmar's pro-democratic leader, Aung San Suu Kyi, in 2011 has considerably brought new dimensions in the relations. Although this relation is now at stake since the state power has been taken over by military. Second, the peaceful settlement of Bangladesh-Myanmar maritime dispute in 2012 added new dimension in their economic relations.
Bangladesh and Myanmar don't share a substantial volume of trade and neither is in the list of largest trading partners. Bangladesh's total export and import with Myanmar is trifling compared to the total export and import and so do Myanmar's. But gradually the trades between the countries are increasing and the trend is for the last 5 to 6 year is upward especially for Bangladesh; although Bangladesh is facing a negative trend in Balance of Payment. In 2018-2019 fiscal year, Bangladesh's total export to Myanmar was $25.11 million which is more than double from that of the export in 2011-12. Bangladesh imported $90.91 million worth goods and services from Myanmar resulting in $65 Million deficit in Balance of Payment in 2018-2019 fiscal year. For the last six or seven years, Bangladesh's Balance of Payment was continuously in deficit in case of trade with Myanmar. The outbreak of COVID-19, closure of border for eight months and recent coup in Myanmar have a negative impact on the trade between the countries.
Bangladesh mainly imports livestock, vegetable products including onion, prepared foodstuffs, beverages, tobacco, plastics, raw hides and skin, leather, wood and articles of woods, footwear, textiles and artificial human hair from Myanmar. Recently, due to India's ban on cattle export, Myanmar has emerged as a new exporter of live animals to Bangladesh especially during the Eid ul-Adha with a cheaper rate than India. On the hand, Bangladesh exports frozen foods, chemicals, leather, agro-products, jute products, knitwear, fish, timber and woven garments to Myanmar.
Unresolved Rohingya crisis, Myanmar's highly unpredictable political landscape, lack of bilateral connectivity, shadow economy created from illegal activities, distrust created due to different insurgent groups, maritime boundary dispute, illegal drugs and arms smuggling in border areas, skeptic mindset of the people in both fronts and alleged cross border movement of insurgents are acting as stumbling block in bolstering economic relations between Bangladesh and Myanmar.
Bangladesh-Myanmar relations are yet to blossom in full swing. The agreement signed by Sheikh Hasina in 2011 to establish a Joint Commission for Bilateral Cooperation is definitely a proactive step for enhancing trade. People to people contact can be increased for building mutual confidence and trust. Frequent visit by business, civil society, military and civil administration delegates may be organized for better understanding and communication. Both countries may explore economic potential and address common interest for enhancing economic co-operation. In order to augment trade, both countries may ease visa restrictions, deregulate currency restrictions and establish smooth channel of financial transactions. Coastal shipping (especially cargo vessels between Chittagong and Sittwe), air and road connectivity may be developed to inflate trade and tourism. Bangladesh and Myanmar may establish "Point of Contact" to facilitate first-hand information exchange for greater openness. Initiative may be taken to sign Preferential Trade Agreement (PTA) within the ambit of which potential export items from both countries would be allowed to enter duty free. In recent year, Bangladesh was badly affected by many unilateral decisions of India such as onion crisis. Myanmar can serve as an alternative import source of crops and animals for Bangladesh to lessen dependence upon India.
Myanmar's currency is highly devaluated for a long time due to its political turmoil and sanctions by the west. Myanmar can strengthen its currency value by escalating trade volume with Bangladesh. These two countries can fortify their local economy in boarder areas by establishing border haats. Cooperation between these two countries on "Blue Economy" may be source of strategic advantages mainly by exporting marine goods and service. Last but not the least, the peaceful settlement of maritime boundary disputes between Bangladesh and Myanmar in 2012 may be capitalized to add new dimension in their bilateral economic relations. Both nations can expand trade and investment by utilizing the Memorandum of Understanding on the establishment of a Joint Business Council (JBC) between the Republic of the Union of Myanmar Federation of Chambers of Commerce and Industry (UMFCCI) and the Federation of Bangladesh Chambers of Commerce and Industry (FBCCI).
With the start of a new phase in Bangladesh-Myanmar relations, which has put the bilateral relations on an upswing, it is only natural that both sides should try to give a boost to bilateral trade. Bilateral trade is not challenge free but the issue is far easier to resolve than others. At the same time, closer economic ties could also help in resolving other bilateral disputes. For Myanmar, as it is facing currency devaluation and losing market, increased trade volume will make their economy vibrant. For Bangladesh, it is a good opportunity to use the momentum to minimize trade deficits and reduce dependency on any specific country.
The Monetary Policy of Pakistan: SBP Maintains the Policy Rate
The State Bank of Pakistan (SBP) announced its bi-monthly monetary policy yesterday, 27th July 2021. Pakistan's Central bank retained the benchmark interest rate at 7% after reviewing the national economy in midst of a fourth wave of the coronavirus surging throughout the country. The policy rate is a huge factor that relents the growth and inflationary pressures in an economy. The rate was majorly retained due to the growing consumer and business confidence as the global economy rebounds from the coronavirus. The State Bank had slashed the interest rate by 625 basis points to 7% back in the March-June 2020 in the wake of the covid pandemic wreaking havoc on the struggling industries of Pakistan. In a poll conducted earlier, about 89% of the participants expected this outcome of the session. It was a leap of confidence from the last poll conducted in May when 73% of the participants expected the State Bank to hold the discount rate at this level.
The State Bank Governor, Dr. Raza Baqir, emphasized that the Monetary Policy Committee (MPC) has resorted to holding the 7% discount rate to allow the economy to recover properly. He added that the central bank would not hike the interest rate until the demand shows noticeable growth and becomes sustainable. He echoed the sage economists by reminding them that the State Bank wants to relay a breather to Pakistan's economy before pushing the brakes. The MPC further asserted that the Real Discount Rate (adjusted for inflation) currently stands at -3% which has significantly cushioned the economy and encouraged smaller industries to grow despite the throes of the pandemic.
Dr. Raza Baqir further went on to discuss the current account deficit staged last month. He added that the 11-month streak of the current account surplus was cut short largely due to the loan payments made in June. The MPC further explained that multiple factors including an impending expiration of the federal budget, concurrent payments due to lenders, and import of vaccines, weighed heavily down on the national exchequer. He further iterated that the State Bank expects a rise in exports along with a sustained recovery in the remittance flow till the end of 2021 to once again upend the current account into surplus. Dr. Raza Baqir assured that the current level of the current account deficit (standing at 3% of the GDP) is stable. The MPC reminded that majority of the developing countries stand with a current account deficit due to growth prospects and import dependency. The claims were backed as Dr. Raza Baqir voiced his optimism regarding the GDP growth extending from 3.9% to 5% by the end of FY21-22.
Regarding currency depreciation, Dr. Baqir added that the downfall is largely associated with the strengthening greenback in the global market coupled with high volatility in the oil market which disgruntled almost every oil-importing country, including Pakistan. He further remarked, however, that as the global economy is vying stability, the situation would brighten up in the forthcoming months. Mr. Baqir emphasized that the current account deficit stands at the lowest level in the last decade while the remittances have grown by 25% relative to yesteryear. Combined with proceeds from the recently floated Eurobonds and financial assistance from international lenders including the IMF and the World Bank, both the currency and the deficit would eventually recover as the global market corrects in the following months.
Lastly, the Governor State Bank addressed the rampant inflation in the economy. He stated that despite a hyperinflation scenario that clocked 8.9% inflation last month, the discount rates are deliberately kept below. Mr. Baqir added that the inflation rate was largely within the limits of 7-9% inflation gauged by the State Bank earlier this year. However, he further added that the State Bank is making efforts to curb the unrelenting inflation. He remarked that as the peak summer demand is closing with July, the one-way pressure on the rupee would subsequently plummet and would allow relief in prices.
The MPC has retained the discount rate at 7% for the fifth consecutive time. The policy shows that despite a rebound in growth and prosperity, the threat of the delta variant still looms. Karachi, Pakistan's busiest metropolis and commercial hub, has recently witnessed a considerable surge in infections. The positivity ratio clocked 26% in Karachi as the national figure inched towards 7% positivity. The worrisome situation warrants the decision of the State Bank of Pakistan. Dr. Raza Baqir concluded the session by assuring that despite raging inflation, the State Bank would not resort to a rate hike until the economy fully returns to the pre-pandemic levels of employment and production. He further assuaged the concerns by signifying the future hike in the policy rate would be gradual in nature, contrast to the 2019 hike that shuffled the markets beyond expectation.