Ecoregions as Geopolitical Subregions
According to WWF (World Wildlife Foundation), an ecoregion is a "large unit of land or water containing a geographically distinct assemblage of species, natural communities, and environmental conditions". Ecoregions, in other words, are places that vary in terms of geographical conditions (e.g. The Congo River basin).
When we analyze the regional diversity within a country, what if instead of analyzing the political boundaries of a country, we, in turn, analyze a country's ecoregions and contextualize them as diverse geopolitical subregions? In my interpretation, if an ecoregion, in terms of species, landforms and natural communities, is a space that varies from another physical space, why can't we say the same about a country's geopolitical regions?
What if we think of a geopolitical ecoregion as a distinct political space, with different ethnic groups, distinct political organization and governance, with their own social complexities, and their own economic specializations, however, within the context of a physical ecoregion, meaning: a group of people inhabiting the same landform and/or space (ecoregion), yet with distinct particularities that change when transitioning between one ecoregion onto another.
In this article I shall briefly introduce another analytical concept by analyzing Guatemala's ecoregions as different geopolitical subregions. In Guatemala's case there are three different physical regions: pacific coastal plains, highlands and the Petén rainforest lowlands; however, in order to be more specific, and to appreciate the diverse complexities from one ecoregion to another, I shall outline four specific ecoregions as geopolitical subregions: 1) Ermita Valley, 2) indigenous highlands, 3) Motagua river valley thornscrub, 4) tropical moist forests, and 5) pacific coastal lowlands. Lastly, this is a personal, general analysis and my own interpretation of how my country's ecoregions ought to be defined and understood from a geopolitical viewpoint.
Guatemala's Ecoregions
1. Ermita Valley
Guatemala's capital was transferred more than three times, due to diverse environmental conditions and social strife during the colonization era (from Iximche to the Almolonga Valley, because of indigenous resistance between the Spanish conquistadores and the Kaqchikel tribe; from Almolonga to Antigua Guatemala, because of flooding; and from Antigua Guatemala to its actual location, the Ermita valley, because of an earthquake). Yet, eventually, it was the Ermita valley that was finally chosen to become Guatemala City's permanent settlement. As if it were a constant lesson of trial and error. This choice was no coincidence. It was thought in geostrategic terms, by taking into account both climatic conditions and transportation/communication/commercial strategic corridors. However, the topographic barriers were never entirely considered.
Guatemala City (14º N) lies in the Ermita valley, which is, ultimately, a convergence zone of diverse climatic conditions. Guatemala city sits at an elevation of 4,900 feet, giving Guatemala City a very stable—yet fresh—temperature ranging between 15º C and 23º. Additionally, because of the tropical easterlies that blow (5º to 25º N/ 5º to 25º S) from the northeast, these winds tend regulate the wind circulation of Guatemala City. Also, mainly from its southeast, due to its close proximity to the Pacific Ocean (43 NM/79KM in a straight line from Guatemala City to Puerto de San Jose), high-pressure oceanic winds stemming from the Equatorial Counter Current warm ocean current, clashes with the highlands' daily low-pressure gradient alongside the warm tropical easterlies, which influence the warm, rainy season (from May to mid-October).
As a consequence, these climatic convergence zone gives the Ermita valley throughout the day constant rain showers during the warm, rainy season, meanwhile, during the cold, dry season (end of October to March) the Equatorial Counter Current low-pressure system drifts away from Guatemala city, ultimately providing Guatemala city clear blue skies. All in all, Guatemala City, in the Ermita Valley, has a quasi-Mediterranean temperate climate, in spite of being located in the tropics. Politically and economically what does this mean? Guatemala City has the perfect conditions to increase its demography. Guatemala city metropolitan area has one of the largest demographics in Central America, with almost 5 million inhabitants. Guatemala city has 1 million inhabitants less than El Salvador and Nicaragua, 3 million less than Honduras, yet with more population than Costa Rica and Panama. It was no surprise that Guatemala City, was chosen to be Central America's General Captaincy during the Spanish colonization. And it is the main demographic center that receives most of the internal migration, needless to add an increasing migration from El Salvador, Honduras and Nicaragua.
The ecoregion of the Ermita Valley, where Guatemala City is located, allows one to label Guatemala, in accordance to territorial morphological terms, as a 'compact' country. This means: From the Ermita Valley, Guatemala's borders are relatively equidistant, by specially taking into account the distance from the Ermita Valley to Honduras via Chiquimula (# 4 on the map), to El Salvador via Jutiapa (# 13 on the map), and to Mexico via San Marcos (#17 on the map). In the geopolitical imagination of Guatemalans, Belize is considered a non-Central American country, but, rather, it is perceived as a Caribbean country. Also, from Guatemala's point of view, Belize was taken from Guatemala because of bad political and commercial decisions. As a result, the Ermita Valley is the pivotal axis of all Guatemala. It is near its most important seaports (Puerto Quetzal and Champerico); it is the economic and financial capital powerhouse of the Central American Isthmus; and it is strategically located from the a) food-producing areas (Motagua River Valley Thornscrub); b) coffee belt (mainly from nearby regions such as Antigua Guatemala and Sololá); and c) commercial large-industrial agriculture and cotton-producing areas in the pacific coastal lowlands. Yet, in spite of its advantages, as I shall shorty introduce, politically, the Ermita Valley—or core geography—has a hard time in politically controlling and subduing its periphery.
2. Indigenous Highlands
Though in ecological terms, this region would be denominated as a sub-temperate moist forest. In my mind, when it comes to the highlands of Guatemala, I believe that they should be addressed as the 'indigenous highlands'. This is the most diverse, yet economically poorest geopolitical subregion of Guatemala, and the hardest to politically control and understand as a citizen of Guatemala City. In my view, the indigenous highlands encompass two subregions within the highlands: The western and central indigenous highlands. This ecoregion consists of approximately 45% of Guatemalan territory.
The highlands of Guatemala (though located in the tropics) have a mixture of tropical savannah and temperate climate. As a result, the seasonal variations are usually felt at lower elevations, nearby the pacific coastal lowlands. Because of the microclimates (low-pressure cells during the day and high-pressure cells throughout the night, in addition to the fertile volcanic ash and soil pH) in this region, the borderlands of the pacific coastal lowlands and the indigenous highlands have one of the best quality-produced coffees of Guatemala and the world. However, as the elevation increases, the less fertile and rockier the land is. Consequently, the indigenous populations in the highlands depend upon subsistence agriculture—i.e. corn, beans, grain, wheat, potatoes, and animal grazing—instead of high-yield cash crops as their counterparts in the pacific coastal lowlands.
The indigenous highland region of Guatemala is part of the Sierra Madre mountain range, which runs northwest-southwest from Mexico (originally a part of the Sierra Madre Oriental and Sierra Madre Occidental), making its way into the Honduran-Nicaraguan border up to the Cordillera Isabelia in Nicaragua. This region, which traverses Guatemala across the Honduran and Salvadoran border, into Nicaragua, circumscribes a total of 6 different mountain chains known as 'sierras'. Out of these 6 sierras, 3 sierras (e.g. Cuchumatanes, Chamá, and De Las Minas) belong to the Indigenous highlands. Last but not least, Guatemala's main river system is a Pacific Ocean drainage area; most of the rivers and streams that originate within the indigenous highlands drain in the Pacific Basin. Nevertheless, despite of highland-originated rivers, Guatemala does not have a proper navigational river system—except for the lower end of the Motagua River—given the topographic constraints amid its different watersheds in the form of valleys and sierras. For this reason, commercially speaking, population centers in the highlands, without a proper navigable system, have been historically disconnected with the rest of the country. Put it simply, one valley and its villages is an entire different world compared with other villages in another valley. In addition, because of the topographic barriers, Guatemala has had a hard time achieving a full political and economic integration with the highlands. And at the same time, due to a wide-array of social and geographical conditions, this region has one of the highest numbers of chronic child malnutrition in the whole country, which clearly given the poor levels of education, lack of strong government institutions, isolation, and soil fertility, this region overall can be considered Guatemala' socially most diverse backcountry.
Politically, for the Guatemalan central government, the indigenous highlands, is the most diverse and challenging ecoregions in Guatemala. It has over 16 different Mayan languages, and 24 ethnic groups. The Mayan languages are spoken by the numerous indigenous tribes emanating from the valleys and sierras within the highlands (only in Huehuetenango, # 10 in the map, 9 Mayan languages are spoken!) As a result, it's no wonder why most of the war theaters of the Guatemalan civil war (1960-1996), was fought in the indigenous highlands, mainly in the Ixil triangle of northern Quiche (# 7 in the map) alongside most of the western highlands.
Moreover, it was through the indigenous highlands that the Spaniards first penetrated Guatemala, while allying themselves with the Kaqchikel tribe, by defeating the then-most powerful K'iche' tribe. Eventually, the Spaniards betrayed the Kaqchikel tribe and ravished the Indigenous highlands throughout the entire colonization period until Guatemala's independence from Spain in 1821. As a result, in the modern-era, there is still a large degree of resentment towards the mestizo and white population, specifically towards the private sector and large Guatemalan corporations from Guatemala City. In spite of the fact that this area has a huge potential for hydroelectric and mining projects, many Amerindian communities have sabotaged these projects, with the support of foreign NGOs that have pushed indigenous auto-emancipation plans in the region, further destabilizing Guatemala. Nevertheless, regardless of their commonality, the indigenous groups in the highlands have never been able to politically unite themselves, (in some villages, deep in the mountains, some of them rarely speak Spanish), which, as a consequence, has led Guatemala—in spite of their indigenous population—to be a state governed by mestizo and white presidents.
If there would be an analogy that would best describe the Guatemalan highlands, it would most certainly be the Russian North Caucasus: These indigenous groups are part of the same state but different nations as a whole, living in fragmented spaces and finding shield and in the mountains. Though many of these groups speak Spanish, they still do so with a heavy indigenous accent, because they have still conserved their traditional and cultural Mayan identity and language in their communities. Because of this, each valley and sierra represents separate political entities, where they have their own enforcement of laws and linguistic barriers. Also, because of their own law enforcement customs, there is a high number of lynching, and rarely the Guatemalan state has enough coercive power to enforce their monopoly of security in the indigenous highlands.
The indigenous highlands, rather than uniting Guatemala, have historically, culturally, politically, and commercially fragmented Guatemala.
3. Motagua River Valley Thornscrub
If you would journey from Guatemala City to Puerto Barrios, Izabal (Guatemala's only outlet in the Caribbean Sea), you would notice how arid and dry the Motagua River valley ecoregion is—which is why the biggest common denominator is the thornscrub. This ecoregion, also known as 'el oriente' (the east), is actually more like Guatemala's wild west; it is mainly the spiritual base of Guatemala's most notorious drug cartels that operate in the form of family clans. Think of Calabria, Basilicata and Puglia and then think of the Motagua River valley thornscrub ecoregion as something similar, except for the sea, olives and pasta.
Geographically, one of the main climatic reasons on why this ecoregion tends to have a semi-arid, savannah-like climate, is because of the orographic effect that originates with the combination of both the tropical easterlies and the North Equatorial Current from the Caribbean Sea, converging into Izabal's (#11 in the map) topographic obstacles (Sierra De Las Minas, Sierra Santa Cruz, Sierra Del Merendón, and to a lesser degree, Mico mountains). For this reason, the Foehn winds, coming from the northeast, which bring moist marine air from the Caribbean Sea, crash into Izabal's numerous topographic barriers. When these moist marine winds surpass Izabal's sierras, they descend with a warm, dry air, as a result, creating a rain shadow effect on the leeward slopes of the sierras (particularly the Sierra De Las Minas) that face the departments of Zacapa, Chiquimula, El Progreso and Jalapa. Yet, one of the primordial reasons on why these departments are not complete deserts alike is because of the Motagua river system and its tributaries, including the numerous valleys amid the diverse sierras that separate these regions (e.g. Sierra del Merendón), thereby providing this ecoregion with enough wind circulation, sunlight, and rain, equaling to arable land and soil fertility. Because of this climatic phenomena, The Motagua River Valley Thornscrub has sufficient soil fertility to produce perennial crops, mainly in Zacapa and Jalapa, and to a lesser extent Chiquimula; however, El Progreso has an agriculturally unworthy limestone bedrock floor, therefore, it is the least inhabited departments of all Guatemala, mainly serving as a transit point between Guatemala and Puerto Barrios, Izabal. And also, because of this climatic variation, the northern part of Chiquimula department—which is one of the most arid departments of this ecoregion—is considered a red zone concerning chronic infantile malnutrition. As a consequence, this ecoregion, geographically, is an ecoregion of extremes: It either has fertile valleys, good enough to produce tropical fruits and raise beef cattle, or it has a limestone bedrock type of soil, limiting the arable land and thus limiting population capacity support.
Geostrategically, this ecoregion is a region of valleys, sierras and rugged hills—however not as high as the indigenous highlands. Due to the Motagua River valley's proximity to the Honduran Caribbean coast and proximity to the tropical moist forests ecoregion, indirectly, makes the Motagua River valley a natural gateway towards Mexico, Belize and further inland. In terms of drug mobility and illegal immigration arousing from Honduras, this ecoregion has become a leading entry point and node to Guatemala. Chiquimula (# 4 in the map) is the most geostrategic of all four departments that make part of the Motagua River Valley Thornscrub ecoregion. Chiquimula is close enough to the Sierra Madre of Honduras and El Salvador, yet far-flung from Guatemala's government control, protected by the sierras of Zacapa and Jalapa.
Ethnically, the Motagua River Valley Thornscrub is an ethnically homogenous region, with chiefly both white and mestizo Spanish-speaking population. There are only two Mayan languages in the region—i.e. Poqomam and Ch'orti'—which are known indigenous minorities. Many European migrants, exclusively those arriving from the Iberian Peninsula and Mediterranean Europe that, after disembarking in Santo Tomas de Castilla, populated this valley conformed by multiple migrants alongside the already-settled mestizo population since colonial times. This ecoregion has a population and shared identity with those of Salvadoran and Honduran borderlands, oftentimes carrying firearms as part of their cultural identity. When their honor has been disrespected, violence or negotiated settlement is one of the leading cultural traits within the residents of this ecoregion. At first glance, as a Guatemalan, in my mind, the toughest and most loyal bodyguards usually originate from this ecoregion. But it is because of this culture of blood, honor and patriarchal hierarchical social structure that, according to Guatemalan stereotypes, it is this ecoregion's population that resorts to violence and blood, if not settled by a respected town member or patriarchal figure.
Crime is low in this region, with no gang cliques, as in the case of Guatemala City. Yet, this is not because there is a strong authority that enforces the law accordingly. Rather it is the drug cartels that enforce their own codes of honor and security amongst their areas of controls, by building community clinics, restaurants and other commercial assets that emphasizes a sense of loyalty amongst the various townships via employment for the communities. One reason why mainly this population shares the same ethnicity and political identity, is because this ecoregion has been an important—and only—transit route between Guatemala City and Puerto Barrios, therefore, many Spanish immigrants settled in this region, which can resemble at times, to those dry-arid regions of southern Spain, such as Extremadura, Andalucía, for instance. Furthermore, according to Guatemalan historians, it was such population that brought their own cultural legacies to this area of Guatemala, and thus shared with southwestern Honduras and northwestern El Salvador.
4. Tropical Moist Forests
Izabal and Peten (# 5 and # 11 in the map) represent another hinterland in the Guatemalan regional mentality. Though this ecoregion is scientifically and more accurately described as a tropical moist forest, in simpler terms, is pretty much known as a jungle rainforest. In essence, these two departments represent Guatemala's jungle forests. This ecoregion is moderately populated since most of the population, in the case of Izabal, revolves around Lake Izabal and confined to the main transportation corridor from Guatemala City to Puerto Barrios. In the case of Peten, this region, given its size (35, 854 km2), is theoretically underpopulated; most of its population gravitates around Flores (Petén's principal city) and its widely distributed cities in the lowlands, nearing Izabal and Alta Verapaz. Notwithstanding, it is also an imperative region that has been pivotal in the geopolitics of Guatemala, from both a historic and modern day viewpoint.
Geographically, the Tropical Moist Forest ecoregion is a combination of low-level sierras (Sierra de Santa Cruz, Sierra de Chama), low-elevated highlands (Maya Highlands), coupled with limestone plains that bound together this particular ecoregion. This particular ecoregion has the right 'ingredients' of climate and weather: 1) the right amount of insolation (solar energy), 2) temperature, 3) pressure, 4) wind, and 5) precipitation to evolve into tropical rainforests, and one of the last virgin rainforests of Guatemala (e.g. North Peten). Yet, the climatic reason why this ecoregion is composed of different subtropical, warm, moist forests is because of the perpendicular angle in which the North Equatorial Current passes right through this region. Without elevated topographical obstacles, the North Equatorial Current alongside the Trade Winds, provide the Yucatan Peninsula, Cozumel Island, Belize and, essentially, Peten and Izabal, with plenty of rainfall (around 120 inches) from the humid waters of the Caribbean sea. Agriculturally, this means that Peten, with its limestone type of lowlands and dense forests, is not the most suitable region to plant and harvest cash crops, as opposed to the pacific coastal lowlands. Consequently, it is an agriculturally inadequately developed region, with minimal cash crops. Yet, when it comes to livestock, palm oil, underexploited oil basins (e.g. La Libertad refinery), and vast space to develop, it is one of the most promising regions of Guatemala. Meanwhile, Izabal, though it has the same moist rainforests as Peten, generally speaking, the Izabal-Zacapa ecological frontier, provides Izabal with some commercial agriculture potential—i.e. bananas, cotton, cocoa, some coffee and livestock. However, to the western side of Lake Izabal, as like the case of Peten, Izabal has basic subsistence agriculture and some mining projects, as with the case of the Fenix Nickel Project.
Peten, compared with the relative isolation of Izabal, is another hinterland in the Guatemalan political map. Historically, the Spaniards colonized Peten 160 years after their settlement in the Guatemalan indigenous highlands—it was left alone for more than a century. Peten was one of the hardest landscapes to secure and to stabilize. Long story short, Peten was one of the first spaces on which the Mayan civilization took place. Nevertheless, after the Spaniards subdued, with an army of Aztec warriors, most of the Guatemalan highland kingdoms, it was the Itza tribe and other tribes of hunters and gatherers, that resisted the most against the Spanish thrust for colonization space, materialized in the form of Christian missionaries. All in all, Spain penetrated Guatemalan lands during the 1520s, however, the Itza and Mopan tribes would prove to be the most battle-hardened tribes of all Guatemala, delaying the full Spanish takeover of Peten and Guatemala until 1697. Peten's fierce tribes and inhospitable terrain, prove to be one of the most difficult landscape in Guatemala to secure; the remnants of the Itza and Mopan tribes would be absorbed by the Alta Verapaz highland Q'eqchi tribes. Eventually, Peten, would be contested by the British throughout the British colonization of the Caribbean, but secured by the Spaniards and eventually inherited by the Guatemalan government after border disputes between the Yucatan General Captaincy and the Guatemala General Captaincy. Finally, Izabal's history is not as dramatic as Peten's was. In order to fight the pirates that plagued the Honduran Caribbean coast, the Spaniards decided to build a port that would be eventually known as Santo Tomas de Castilla, currently the most important seaport of Izabal, and Guatemala's only outlet to the Caribbean. Izabal, unlike Peten, was used by the Spaniards as their main transportation and communication corridor between Guatemala City and Izabal, thus making Izabal another strategic point in Guatemala's history.
Peten and Izabal illustrate two important examples in the tropical moist forests ecoregion of Guatemala, however, with different historical legacies. The former was hard to subdue and conquer while the latter was simply used as a node that would lead to the exploration and conquer of modern-day Honduras and further onto the isthmus. For this reason, Peten and Izabal (# 5 and # 11 in the map) played a leading role in the Spanish conquest of the Central American Isthmus. Geostrategically, however, Peten presents itself as if it were a separate country within Guatemala, and with a tremendous amount of Mexican influence. As aforementioned, the Yucatan General Captaincy (modern-day Mexico) would be the departing point of the Spanish expeditions, notably from Campeche, Merida and Salamanca de Bacalar onto Nojpeten, the Itza tribal kingdom, indirectly knitting the would-be Mexican influence, after the Mexican emancipation from Spain. Therefore, unsurprisingly, during the late 1950s, the Guatemalan government fostered internal migration from the Motagua River valley, pacific coastal lowlands, and central indigenous Highlands (specifically Alta Verapaz) to acculturate Peten. (In 1866 Peten was formally absorbed into Guatemala political geography, thereby reflecting the isolation and indirect dispute Peten was between Mexico and Guatemala.) Also, during the 1960s and 1970s, Peten was used as a base by the Guatemalan military regimes to creep and intimidate Belize of potential invasion. However, given ongoing civil war (1960-1996), and a threat by the British Government, Guatemala desisted in retaking Belize.
Commercially and geographically, Peten and Izabal remain isolated places. The indigenous highlands block political control of Peten and Izabal; as a consequence, both territories have become an extension of the drug cartels that originated in the Motagua River valley thornscrub ecoregion. Last but not least, Izabal is only connected by one important interdepartmental highway from Guatemala City, thus easily being cut whenever violent protests erupt in Guatemala City. Furthermore, because of the topographic obstacles from the Motagua River ecoregion, and the tropical moist forests and sierras of Izabal, Peten is a region where it is preferable to fly instead of a lengthy 8 to 10 hour drive. Consequently, Izabal and Peten, remain another hinterland in the Guatemalan geopolitical map.
5. Pacific Coastal Lowlands
As initially mentioned, Guatemala is a country of many hinterlands and borderlands. But if there is a region that represents the core geography of Guatemala, and a region that is fully controlled by the central government, that would be the pacific coastal lowlands; not only an area where the government exerts full control, but also an area that represents the bread and basket of Guatemala as a whole.
The Coastal lowlands is comprised by 5 separate departments, sharing similar mestizo ethnicity and stable climatic conditions, without much variety as the indigenous highlands, neither an unbalanced orographic rain shadow effect as in the Motagua River valley thornscrub ecoregion, nor the limestone, unfertile soil variety of the Tropical Moist Forest ecoregion. To a large degree, because of the Pacific Equatorial Counter Current, in this ecoregion, during the day, cool air descends, traveling in an onshore flow, until eventually is lifted when reaching some of the volcanic areas close to the Ermita Valley. Eventually, when the air ascends, these sea-hugging lowlands enjoy a continuous onshore sea breeze flow, steadily providing the right amount of humidity, insolation, temperature and air, influencing the soil pH (between 6.8 to 7.2) of the plains. During the night, when the land cools down, the ocean becomes warmer. And as the cool air descends from the indigenous highlands and Ermita valley's hillsides, a refreshing land breeze aids this particular region. Lastly, in the same vein, since most of the indigenous highlands rivers, tributaries and small streams drain in the Pacific Ocean; these watersheds yield Guatemala's most important developed agricultural spaces and industrialized areas.
Economically speaking, this is the bread and basket of Guatemala. But, apart from an economic viewpoint, this is the only ecoregion that remains the most reachable, unobstructed ecoregion of all. For this obvious reason, this eco region represents Guatemala's core geography. And since the colonization epoch, this ecoregion has been the most developed, connected and transited with both the indigenous highlands and Ermita valley. Yet from a security point of view, it represents an open space for illegal immigration contraband groups and an easy gateway for criminal gangs (e.g. MS 13 and Barrio 18) that arouse from El Salvador, which easily reach the Ermita Valley, via Jutiapa (#13 on the map). Also, contraband and narcotics that stem from Ecuadorian (e.g. Guayaquil, Manta and Esmeraldas) and Colombian pacific ports (e.g. Bucaramanga) flawlessly make their way into the pacific coastal lowlands, eventually crossing into Mexico, without having to pass through Guatemala City. As a result, in spite of the rapid urbanization and industrialization this region upholds, it is a clear path for Colombian and Mexican cartels to commercialize in a hassle-free, point-to-point operational environment. Nevertheless, all of these departments are within an ease reach by the Guatemalan central government, if compared with the highlands and the tropical moist forest ecoregions.
Conclusion
• Even if this has been a generally, non-academic personal analysis, we have seen that by describing each geopolitical subfield, in the form of ecoregions, we are brought to ponder and grasp the intersection of how physical geography and political geography come to terms with each other—something unfortunately mainstream academia does not support.
• Guatemala is one of the most difficult territories within Central America to exert and control political dominance and economic integration. It is a highly fragmented country, but this fragmentation is experienced best in the indigenous highlands, where still, up to this day, after 500 years of Spanish domination, indigenous groups have conserved their identity, customs, laws and sense of governance. From an anthropological and academic viewpoint, it is one of the most fascinating countries of all Latin America. But from a statist point of view, the indigenous highlands are a buffer zone between Peten and the Ermita Valley, by shielding and isolating from government control the majority of the indigenous groups as well as control over the cartel regions and Mexican influence in the Peten basin.
Halford Mackinder, who unfortunately has been deemed as a determinist and bigot, had argued that geography is there to either be taken advantage from or simply to limit oneself. I wonder what the position of the Guatemalan government is. Moreover, if they are actually conscious of our barriers as a nation…
The Only Way to Stop Global Warming
One way exists to stop global warming, but the mutual feedback cycles that are now accelerating global warming might already have achieved enough speed of increasing temperature so as to prevent even that one way from working, and therefore the planet might already be doomed. Since the only way to stop global warming hasn't yet even been proposed (much less tried), I shall now publicly propose it here, in accord with the adage "Better late than never."
The way to stop global warming (if it still can be stopped) is to ban purchases of stocks and of bonds — i.e., of all forms of investment securities (corporate shares and even loans being made to the corporation) — of enterprises that extract from the ground (land or else underwater) fossil fuels: coal, oil, and/or gas.
For examples: in 2017, the world's largest fossil-fuels extractors were, in order: 1. Saudi Aramco (Saudi Arabia billionaires); 2. Chevron (U.S. billionaires); 3. Gazprom (Russia billionaires); 4. ExxonMobil (U.S. billionaires); 5. National Iranian Oil Co. (Iran billionaires); 6. BP (UK billionaires); 7. Shell (Netherlands billionaires); 8. Coal India (India billionaires); 9. PEMEX (Mexico billionaires); 10. Petroleos de Venezuela (Venezuela billionaires); 11. PetroChina/CNPC (China billionaires); and 12. Peabody Energy (U.S. billionaires). (NOTE: U.S. billionaires, allied with Saudi, UK, Netherlands, and India, billionaires, are trying to absorb, into their team, Russia, Iran, Mexico, Venezuela, and China, each of which latter nations had actually nationalized their fossil fuels, so that those nations' Government, instead of any billionaires, would own those assets, in the name of all of the given nation's residents. Though Russia ended its side of the Cold War in 1991, the U.S.-and-allied side of the Cold War secretly continued, and continues, today. Consequently, the U.S.-led team failed to achieve total conquest of the Russia-led team, and is now increasingly trying to do that: achieve total global hegemony, so that the entire world will be controlled only by U.S.-and-allied billionaires. This explains a lot of today's international relations.) All fossil-fuels extractors compete ferociously, as producers of a basic global commodity, but the proposal that is being made here will affect all of them and all countries, even if it is done by only one country.
Why Investing in Fossil-Fuel Extractors Must Be Outlawed
It needs to be outlawed (in some major country, perhaps even just one) in order to save our planet. Here's how and why doing that in even just a single country might save the planet (this is a bit long and complicated, but avoiding global catastrophe is worth the trouble, so, you might find it worth your while to read this):
These companies exist in order to discover, extract, refine, and market, fossil fuels, in order for these fuels to be burned — but those activities are killing this planet. Buying stock in, and lending money to, these firms doesn't purchase their products, but it does incentivize all phases of these firms' operations, including the discovery of yet more fields of oil, gas, and coal, to add yet more to their existing fossil-fuel reserves, all of which are discovered in order to be burned. Unless these companies' stock-values are driven down to near zero and also no investor will be lending to them, all such operations will continue, and the Earth will therefore surely die from the resulting over-accumulation of global-warming gases, and increasing build-up of heat (the "greenhouse-effect"), from that burning.
To purchase stock in a fossil-fuel extractor — such as ExxonMobil or BP — or to buy their bonds or otherwise lend to them, is to invest in or fund that corporation's employment of fossil-fuel explorers to discover new sources of oil, gas, or coal, to drill, and ultimately burn. Such newly discovered reserves are excess inventories that must never be burnt if this planet is to avoid becoming uninhabitable. But these firms nonetheless continue to employ people to find additional new places to drill, above and beyond the ones that they already own — which existing inventories are already so enormous as to vastly exceed what can be burnt without destroying the Earth many times over. To buy the stock in such corporations (or else lend to them) is consequently to fund the killing of our planet. It's to fund an enormous crime, and should be treated as such. To invest in these companies should be treated as a massive crime.
The only people who will suffer from outlawing the purchase of stock in, and lending to, fossil-fuel extractors, are individuals who are already invested in those corporations. Since we've already got vastly excessive known reserves of fossil fuels, discovering yet more such reserves is nothing else than the biggest imaginable crime against all future-existing people, who can't defend themselves against these activities that are being done today. Only our government, today, can possibly protect future people, and it will be to blame if it fails to do so. The single most effective way it can do this, its supreme obligation, is to criminalize the purchase of stock in fossil-fuels extractors, and to bar loans to them. Here's why (and please follow this closely now):
The IMF says that "To limit the increase in global temperature to 2 degrees Celsius — the more conservative of the goals agreed to by governments at the 2015 climate change talks in Paris — more than two-thirds of current known reserves, let alone those yet to be discovered (see Table 1), must remain in the ground (IEA 2012)." Obviously, then, what the oil and gas and coal companies are doing by continuing exploration is utterly idiotic from an economic standpoint — it's adding yet more to what already are called "unburnable reserves." Thus, waiting yet longer for a technological breakthrough, such as fossil-fuels corporations have always promised will happen but nobody has ever actually delivered (and such as is exemplified here), is doomed, because if and when such a real breakthrough would occur, we'd already be too late, and the uncontrollably spiralling and accelerating feedback-loops would already be out of control even if they weren't uncontrollable back then. We'd simply be racing, then, to catch up with — and to get ahead of — an even faster rise in global temperatures than existed at that previous time. Things get exponentialy worse with each and every year of delay. Consequently, something sudden, sharp, and decisive, must happen immediately, and it can happen only by a fundamental change becoming instituted in our laws, not in our technology. The solution, if it comes, will come from government, and not even possibly come from industry (technological breakthroughs). For governments to instead wait, and to hope for a "technological breakthrough," is simply for our planet to die. It's to doom this planet. It's to abandon the government's obligation to the future (its supreme obligation). The reason why is that what's difficult to achieve now (preventing the murder of our planet), will soon be impossible to achieve.
On 13 November 2019, the International Energy Agency reported that "the momentum behind clean energy is insufficient to offset the effects of an expanding global economy and growing population," and "The world urgently needs to put a laser-like focus on bringing down global emissions. This calls for a grand coalition encompassing governments, investors, companies and everyone else who is committed to tackling climate change." Obviously, we are all heading the world straight to catastrophe. Drastic action is needed, and it must happen now — not in some indefinite future. But the IEA was wrong to endorse "calls for a grand coalition encompassing governments, investors, companies and everyone else," which is the gradual approach, which is doomed to fail. And it also requires agreement, which might not come, and compromises, which might make the result ineffective.
I have reached out to Carbon Tracker, the organization that encourages investors to disinvest from fossil fuels. Their leader, Mark Campanale, declined my request for them to endorse my proposal. He endorses instead "a new fossil fuel non-proliferation treaty supported by movements calling to leave fossil fuels in the ground." When I responded that it's vastly more difficult, for states (individual governments) to mutually pass, into their respective nation's laws, a treaty amongst themselves (since it requires unanimity amongst all of them instituting into each one of their legal systems exactly that same law), than it is for any state ON ITS OWN to institute a law (such as I propose), he still wasn't interested. I asked him why he wasn't. He said "I've chosen a different strategy for my organization." I answered: "All that I am seeking from you is an ENDORSEMENT. I am not asking you to change your 'strategy' (even if you really ought to ADD this new strategy to your existing one)." He replied simply by terminating communication with me and saying, without explanation, "We don't always agree."
Here is that "treaty supported by movements calling to leave fossil fuels in the ground". As you can see there, it was posted in 2012, and as of now (nine years later) it has been signed by 8 individuals, no nations (and not even by any organizations). Mark Campanale isn't among these 8.
Carbon Tracker is secretive of the identities, and size of donations, of its donors, but its website does make clear that it's a UK organization that has designed itself so as to be as beneficial for tax-write-offs to U.S. billionaire donors as possible, and "Our UK organisation has an Equivalency Determination ('ED') which allows it to be recognised by the IRS as a 501(c)3 US Public Charity. We have held the ED since February 2016 and is maintained annually by NGO Source on behalf of our major US donors." In short: it's part of the U.S.-led team of billionaires. Perhaps this organization's actual function is that (since the nations that have nationalized their fossil fuels haven't yet been able to be taken over as outright colonies or vassal-states controlled by the U.S.-led group) the residents inside those outside countries will be paying the price (in reduced Government-services, etc.) from a gradual transition to a 'reduced carbon' world. (Everybody but those billionaires will be paying the price.) This mythical aim, of a 'reduced-carbon' 'transition', would then be a veiled means of gradually impoverishing the residents in those nations, until, ultimately, those people there will support a coup, which will place U.S.-and-allied billionaires in charge of their Government (such as happened in Ukraine in 2014). This appears to be their policy regarding Venezuela, Iran, and several other countries. If it is additionally influencing the 'transition to a low-carbon economy', then it's actually blocking the needed change in this case (which isn't, at all, change that's of the gradual type, but is, instead, necessarily decisive, and sudden, if it is to happen at all). However, Carbon Tracker is hardly unique in being controlled by U.S.-and-allied billionaires, and there are, also, many other ways to employ the gradual approach — an approach which is doomed to fail on this matter. A few other of these delaying-tactics will also be discussed here.
Some environmental organizations recommend instead improving labelling laws and informing consumers on how they can cut their energy-usages (such as here), but even if that works, such changes, in consumers' behaviors, are no more effective against climate-change than would be their using buckets to lower the ocean-level in order to prevent it from overflowing and flooding the land. What's actually needed is a huge jolt to the system itself, immediately. Only systemic thinking can solve such a problem.
Making such a change — outlawing the purchase of stock in, and prohibiting loans to, fossil-fuel extractors — would impact enormously the stock-prices of all fossil fuels corporations throughout the world, even if it's done only in this country. It would quickly force all of the fossil-fuel extractors to eliminate their exploration teams and to increase their dividend payouts, just in order to be able to be "the last man standing" when they do all go out of business — which then would occur fairly soon. Also: it would cause non-fossil-energy stock-prices to soar, and this influx of cash into renewable-energy investing would cause their R&D also to soar, which would increasingly reduce costs of the energy they supply. It would transform the world, fairly quickly, and very systematically. And all of this would happen without taxpayers needing to pay tens or hundreds of trillions of dollars, or for governments to sign onto any new treaties. And if additional nations copy that first one, then the crash in market-values of all fossil-fuels corporations will be even faster, and even steeper.
As regards existing bonds and other debt-obligations from fossil-fuels extractors, each such corporation would need to establish its own policies regarding whether or not, and if so then how, to honor those obligations, since there would no longer be a market for them. Ending the market would not be equivalent to ending the obligations. The law would nullify the obligations, but the corporation's opting to fulfill those obligations wouldn't be illegal — it would merely be optional.
This would be a taking from individuals who have been investing in what the overwhelming majority of experts on global warming say are investments in a massive crime against future generations, and we are now in an emergency situation, which is more than merely a national emergency, a global one, so that such governmental action would not be merely advisable but urgently necessary and 100% in accord with the public welfare and also in accord with improving distributive justice.
The only way possible in order to avoid getting into the uncontrollable feedback-cycles (feedback-loops) that would set this planet racing toward becoming another Mars is to quickly bring a virtual end to the burning of fossil fuels. That can happen only if fossil fuels become uneconomic. But common methods proposed for doing that, such as by imposing carbon taxes, would hit consumers directly (by adding a tax to what they buy), and thereby turn consumers into advocates for the fossil-fuel industries (advocates on the fossil-fuels-companies' side, favoring elimination of that tax upon their products). In this key respect, such proposals are counterproductive, because they dis-incentivize the public to support opposition to fossil-fuel extraction. Such proposals are therefore politically unacceptable, especially in a democracy, where consumers have powerful political voice at the ballot-box. Any carbon tax would also anger the consuming public against environmentalists. Turning consumers into friends of the fossil-fuels extractors would be bad. What I am proposing is not like that, at all. Investors are a much smaller number of voters than are consumers. Everyone is a consumer, but only a relatively tiny number of people are specifically fossil-fuel investors. To terminate the freedom those investors have to sell their stock, by making illegal for anyone to buy that stock, is the most practicable way to prevent global burnout (if it still can be prevented). This needs to be done right now.
How was slavery ended in the United States? It became illegal for anyone to own slaves — and the way that this was done is that it became illegal for anyone to buy a slave. The same needs to be done now in order to (possibly) avoid runaway global heat-up.
Once it's done, those firms will go out of business. (First, these firms will increase their dividend-payouts to their stockholders while they lay off their explorers, but then they'll cut their other costs, and then they'll fold. But the objective isn't that; it's to make their products uneconomic to produce, market, and sell; and this will do that, even before all of those firms have become eliminated.) All of today's existing economies-of-scale in the fossil-fuels-producing-and-marketing industries will then be gone, and will become replaced by new economies-of-scale that will rise sharply in non-carbon energy, as R&D there will be soaring, while the fossil-fuels producers fade out and fade away.
This is the only realistically possible way to avoid global burnout. It must be done. And even some top executives in fossil-fuels extractors harbor personal hopes that it will be done. For example:
Shell CEO Says Governments, Not Firms, Are Failing on Climate Change
On Monday, 14 October 2019, Reuters headlined "Exclusive: No choice but to invest in oil, Shell CEO says" and reported:
Ben van Beurden expressed concern that some investors could ditch Shell, acknowledging that shares in the company were trading at a discount partly due to "societal risk".
"I am afraid of that, to be honest," he said.
"But I don't think they will flee for the justified concern of stranded assets … (It is) the continued pressure on our sector, in some cases to the point of demonisation, that scares asset managers."
"It is not at a scale that the alarm bells are ringing, but it is an unhealthy trend."
Van Beurden put the onus for achieving a transformation to low-carbon economies on governments.
He didn't suggest any specific policies which governments should take, but he did say "that not enough progress had been made to reach the Paris climate goal of limiting global warming to 'well below' 2 degrees Celsius above pre-industrial levels by the end of the century." Furthermore:
Delaying implementation of the right climate policies could result in "knee-jerk" political responses that might be very disruptive to society, he said. "Let the air out of the balloon as soon as you can before the balloon actually bursts," van Beurden said.
He is, in a sense, trapped, as the head of one of the world's largest fossil-fuel extractors. He doesn't want to be "demonised," but he is professionally answering to — and obligated to serve — investors who are still profiting from destroying the world. Though he acknowledges that consumers cannot initiate the necessary policy-change, and that investors aren't yet; and though he doesn't want government to do anything which "might be very disruptive to society," he does want governments to "Let the air out of the balloon as soon as you can before the balloon actually bursts," and he's therefore contemplating — and is even advising — that governments must do the job now, and not wait around any longer to take the necessary decisive action.
Here's what that type of governmental action would be (and unlike the Paris Climate Agreement, it doesn't require an international consensus — which doesn't actually exist among the nations), and therefore I am asking readers here to give me an endorsement of it, so that I can publicly move forward with pushing for it. Please send the endorsement to the.eric.zuesse@gmail.com, with "ENDORSEMENT" in the Subject line; "Investing in fossil-fuel extractors must be outlawed" as the message; and indicate any appropriate identifiers of yourself that are especially relevant to the matter (so as to impress your Senators, etc.). In addition, after that, push, on your own, by urging your Senators and Representative to draft a law to ban purchases of investments in fossil-fuels extractors.
Why is this the ONLY way? No other proposals can even possibly work:
The "Bridge Fuels" Concept Is a Deceit
The concept of "bridge fuels," such as methane as being a substitute for petroleum, is a propaganda device (another delaying-tactic) by the fossil-fuels industry and its agents, in order to slow the decline of those industries. For example, on 16 November 2019, Oil Price Dot Com headlined "Why Banning Fossil Fuel Investment Is A Huge Mistake", and Cyril Widdershoven, a long-time writer for and consultant to fossil-fuel corporations, argued against an effort by the European Investment Bank to "put more pressure on all parties to phase out gas, oil and coal projects." Widdershoven's argument is that "experts seem to agree that the best way to target lower CO2 emissions in the EU is to substitute oil and coal power generation in Eastern Europe with natural gas." He says, "Even in the most optimistic projections, renewable energy options, such as wind or solar, are not going to be able to counter the need for power generation capacity. If the EIB blocks a soft energy transition via natural gas, the Paris Agreement will almost certainly fail."
The unstated "experts" that Widdershoven cited are, like himself, hirees of the fossil-fuels industries. Furthermore, this go-slow approach is already recognized by the IMF and IEA to be doomed to fail at avoiding global burnout.
Furthermore — and this is perhaps the most important fact of all — government-support has largely been responsible for the success of fossil-fuel corporations (especially now for natural gas), and, if fully replaced by government-support going instead to non-fossil-fuel corporations, there will then be a skyrocketing increase in R&D in those non-fossil-fuel technologies, which skyrocketing R&D, there, is desperately needed, if any realistic hope is to exist, at all, of avoiding global burn-out.
So, to each reader of this, I ask: If this is not what you propose, then what do you propose? Your endorsement is therefore requested. Please send the endorsement to the.eric.zuesse@gmail.com, with "ENDORSEMENT" in the Subject line; "Investing in fossil-fuel extractors must be outlawed" as the message; and indicate any appropriate identifiers of yourself. I shall then try, again, but this time with emails that will have all of those signatories, not merely myself, as the person who is requesting action (or at least requesting the person's reasons for continued inaction). And keep on pushing for this, on your own, in any way you can.
Sincerely,
Eric Zuesse
P.S. In January, I had sent this (the above emailed letter) to (and never received any answer from any of) the:
Dear EU Climate Commissioners:
Re: He [Timmermans] said right wing countries like Canada, the USA and Brazil were preventing the EU from reiterating the Paris Agreement requirements in the COP conclusions.
What is needed is a method which (unlike international agreement on carbon-trading credits) won't require agreement among nations, which are too corrupt to take the necessary collective action to avert catastrophe. Here's the solution which could be implemented by, say, the EU, or even just by Germany, or just by India, or just by China, alone, if not by any of the far-right countries (such as U.S. and Brazil), which action, taken by any one of them, would create the necessary cascading-effect among all nations, that could transform the world and perhaps save the future (and please do follow closely the argument here, and click onto any link here wherever you might have any questions, because this is a truly new idea, and every part of it is fully documented here):
[That message was then followed by the letter that's printed above it here, and no one responded to it.]
Author's note: first posted at Strategic Culture
Floods in Europe, Turkey, China and India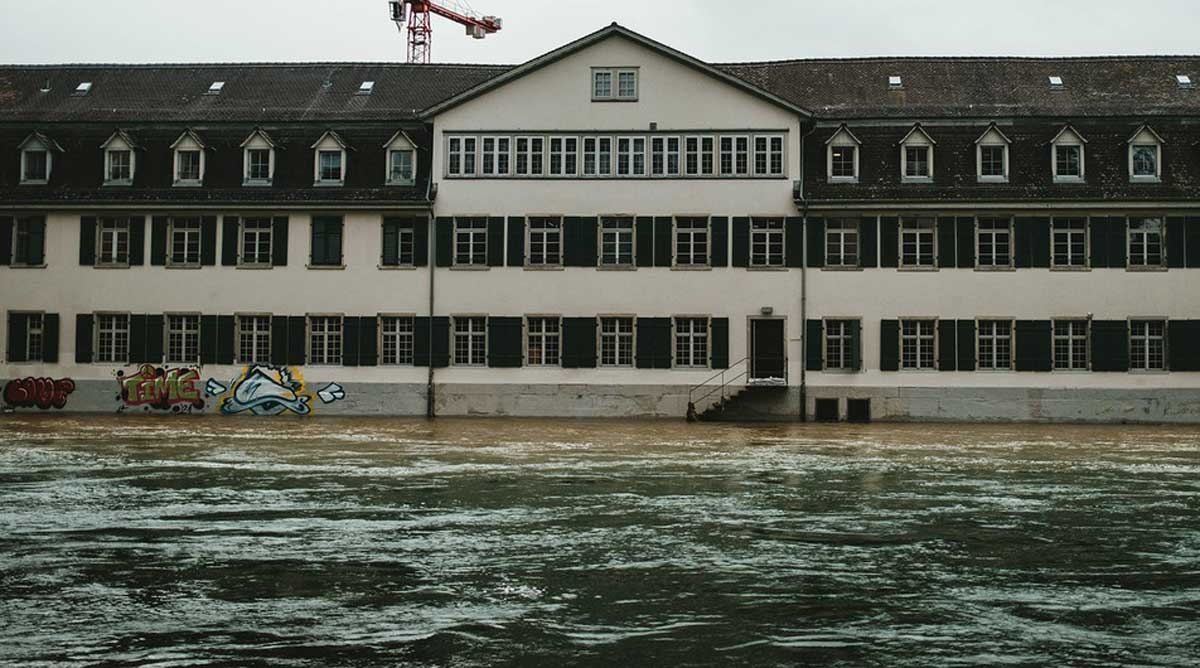 The residents of Erfurt in Thuringia, where Martin Luther lived and studied, had never seen anything like it. The main street became a raging river washing away parked cars and anything else besides that emerged from flooded first floors.
The flooding in northwest Germany and Belgium as the gentle meandering Ahr River transformed into a torrent, overflowing its banks and devastating this wine producing region stunned Angela Merkel by the extent of damage in the towns and valleys. Close by in Schuld nearly half of the houses are completely destroyed, many simply disappeared, washed away, and the rest suffered serious damage.
West of Cologne, the Erft River submerged streets and houses in Blessem. The sides of a gravel pit gave way as it filled with water and parts of a castle and several houses collapsed into the huge hole. Southwest of Cologne in the Eifel region, the charming old-world tower of Ban Munstereifel was inundated and the charming pedestrian mall lined with centuries old buildings was ripped up by the waters.
The story was repeated in Liege, Belgium's third largest city, as the Meuse River spilled over its banks and into the city turning the streets into rushing waters and carrying away cars, furniture and unfortunately, people. The river had risen by about 10 feet in one day. Almost all of Belgium was under flood alert as other rivers rose. By the time it was over at least 20 had died, many were missing and the prime minister had declared a day of mourning.
Across the channel, a fierce storm flooded West London and affected subway tunnels bringing transport to a stop. Again, roads turned into rivers as a month's rain fell in one day. Affecting large portions of southern England, it flooded rail lines even in Southampton.
Earlier in the month, tropical storm Elsa flooded subways in parts of New York. Meanwhile, torrential rains have flooded subways in Zhengzhou, the capital of Henan province, trapping passengers.
The rains have battered the Chinese province for almost a week. Home to more than 99 million, the region has suffered an estimated $190 million of damage. At least 33 people are feared dead, 12 in the Zhengzhou subway when it was flooded. Terrified survivors on Line 5 report water slowly rising up to their necks as they stood on the seats. Dams have burst, reservoirs have overflowed as have rivers, affecting almost a half billion people according to People's Daily.
Catastrophic floods in Artvin Province in Turkey, this week repeat the story. Cars washed away down streets turned into torrents when the cities of Artvin and Arhavi were inundated. Also this week in India the monsoon season in Maharashtra has brought extremely heavy rains with flooding.
The terms being used for these floods are 'once-in-a-lifetime' or 'once-in-a-thousand-year events. But the coincidence of so many of these across the globe begs the question of whether the climate crisis has altered the norm. Will another of these 'thousand-year' events hit us next year or decade? Time will tell. Our hearts go out to the people who are suffering… those who have lost loved ones and those who have lost what they owned and their peace of mind.
Climate change could spark floods in world's largest desert lake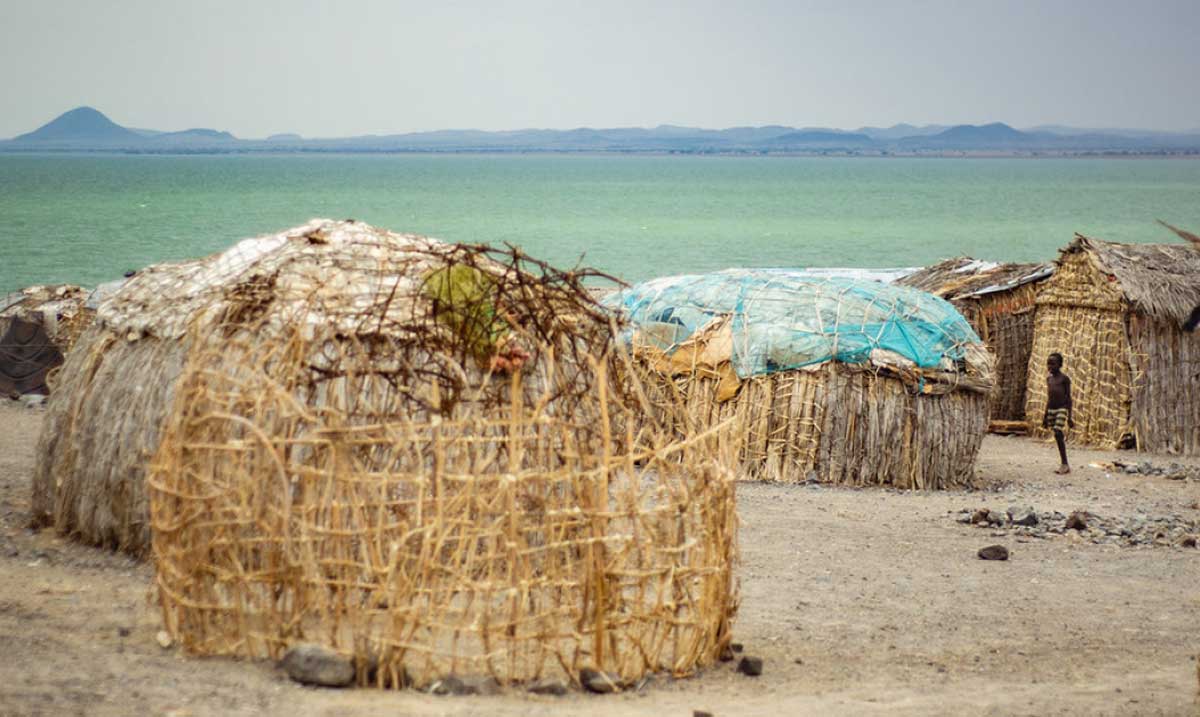 For years it appeared as though Lake Turkana, which sits in an arid part of northern Kenya, was drying up.
Its main river inflows had been muffled by dams and many feared water levels were poised to drop by two-thirds, causing the lake to cleave into two smaller bodies of water. It was, one report said, an African "Aral Sea disaster in the making" – where only 10 per cent remains of the original sea.
But a new study from the United Nations Environment Programme (UNEP) predicts a far wetter future for Lake Turkana – and possibly a more perilous one for the 15 million people who live on its shores.
The report found that over the next 20 years, climate change could likely lead to heavier rains over Lake Turkana's river inflows, which would raise water levels in the lake itself and increase the likelihood of severe flooding.
The study urged officials in Kenya and Ethiopia, which both border Lake Turkana, to prepare for a future in which once-rare floods, such as those that hit the region in 2019 and 2020, are regular occurrences.
"Many people think that climate change is a problem for the future," says Frank Turyatunga, Deputy Head of UNEP's Africa Office. "But as Lake Turkana shows, it's happening now and it's already forcing people to adapt to new conditions."
Lake Turkana, the world's largest desert lake, is part of the Omo-Turkana basin, which stretches into four countries: Ethiopia, Kenya, South Sudan and Uganda. The basin is home to many rare plants and animals.
Since 1988, Ethiopia has built a series of hydroelectric dams on its main tributary, the Omo River, leading to predictions of Lake Turkana's demise.
Climate projections
Using sophisticated water resources modelling and climate change scenario analysis, the new UNEP report found that up to eight human settlements around the lake could be inundated by flooding periodically. While severe, abrupt flooding has been rare, climate change projections foresee this becoming more regular and impacting more people if adaptation measures are not put in place.
The report called for improved international cooperation and adaptation measures, including reforestation, agroforestry and avoiding construction in areas at risk of flooding.
"In the last two years, rising water levels in Lake Turkana have damaged pastureland, inundated buildings and forced people to flee their homes," says Tito Ochieng, Director of Water in Kenya's Turkana County. "But there is still a mindset in Kenya that lake water levels are constantly falling, which makes planning difficult."
The study also found evidence of rising water levels in the eight lakes that line Kenya's Rift Valley. Severe flooding in those lakes in 2019 and 2020 damaged homes and infrastructure – and even reportedly led to a spike in deadly crocodile attacks.
Africa stands out disproportionately as the most vulnerable region in the world to climate change. This vulnerability is driven by the prevailing low levels of socioeconomic growth in the continent. While climate change is global, the poor are disproportionately vulnerable to its effects.
UNEP's climate change work in Africa supports countries to implement their climate action commitments – Nationally Determined Contributions (NDCs) – to meet food security, create income and opportunities for youth, and economic expansion.
Regional cooperation
The report was part of a wider project designed to accelerate cooperation in the border areas between Ethiopia, Kenya and Somalia.
The project also developed an open-source information portal on the basin, based in part on satellite imagery. It contains data on land cover, water quality and soil moisture, and examines the various climate change scenarios.
The report follows the launch of the UN Decade on Ecosystem Restoration 2021-2030, a global push to revive natural spaces. It is also part of UNEP's wider work to monitor and restore freshwater ecosystems worldwide, supporting Sustainable Development Goal 6.