Are European Companies Ignoring E.U. Sanctions On Russia?
The 10 most important things you need to know on Caspian Sea Region for Monday, June 22:
1Are European Companies Ignoring E.U. Sanctions On Russia? "Gazprom, Shell, E.ON and Austria's OMV Group signed a memorandum last Thursday for a joint venture deal involving a new pipeline that will hopefully one day have the capacity to ship 55 billion cubic meters to European each year. That is bigger than the existing Nord Stream pipeline that takes Russian gas westward. "Extra gas transmission facilities along the shortest route connecting gas fields in Russia's north to European markets will provide for higher security and reliability of supplies under new contracts," Gazprom CEO Alexey Miller said in a statement last week" writes Kenneth Rapoza for the Forbes.
2Turkmenistan's capital city of Ashgabat is to host the second edition of Iran's specialized exhibition of energy and technical and engineering services, known as "Iran Project." According to Abdolhamid Asadian, executive official of Iran Project, the four-day exposition will be held in the Turkmen capital city on August 19-21. This year's exhibition will focus on barter trade between the two countries according to which natural gas from Turkmenistan will be exchanged with Iranian goods and services. Iran's 2nd specialized exhibition of energy in Turkmenistan will be attended by major Iranian companies as well as the two countries' producers, exporters, and businesspeople at Ashgabat International Fairgrounds over an area of more than 2,000 square meters.
3Gazpombank's CEO Andrey Akimov and SOCAR's President Rovnag Abdullayev signed agreement on providing project finance loan to finance the construction of PP (polypropylene) and HDPE (High Density Polyethylene) plant by SOCAR Polymer in Azerbaijan Republic. The agreement was signed on 19 June 2015 during St.Petersburg International Economic Forum (SPIEF). Gazprombank's investment committee approved the loan to SOCAR Polymer at 489 million USD for 10 year term. The approval of the loan has opened new opportunities for Bank to participate in financing of other large scale investment projects of SOCAR Group including modernization of Baku Oil Refinery and Azerkimya petrochemical unit as well as construction of greenfield Gas Processing Plant (GPP) in Azerbaijan and others.
4Kurds, the invisible people. "Oppression, denial of existence, prohibition of usage of mother language in public, the press and institutions, forced relocations, no recognition, fear of expressing identity, inequality, economic stagnation or decrease and false hopes are words that could describe the history of the largest ethnic group in the world without their own state." Writes Teja Palko for the Modern Diplomacy.
5President of Turkmenistan Gurbanguly Berdimuhamedov stressed the progressive development of the cooperation between Ashgabat and Germany, the country holding leading positions in the economic and technological potential in Europe. The prospects of cooperation between the two countries, including the trade-economic, oil and gas, energy, transit and transport and other areas were discussed as part of the business forum. The special attention was paid to the opportunities of the sides' implementing the high-tech joint projects in various areas. Turkmenistan is interested in attracting big capital and advanced technologies of Germany. The sides regularly hold joint business forums with participation of representatives of the companies specializing in trade, energy, chemical industry, banking, transport, communications, construction, industry and agricultural sector.
6China has agreed to design a high-speed railway between Moscow and Kazan in Russia, and will likely build the £12.35 billion project. A unit of Russia's state-owned JSC Russian Railways signed a contract Thursday with the design unit of China's state-controlled China Railway Group to come up with the plans for a 770 kilometer high-speed rail between the two Russian cities. China Railway Group will work alongside two Russian companies on the designs for a total cost of 20.8 billion rubles (£242 million) over the next two years.
7Soft Power for the Baltic and Eastern Partnership. Ukrainian Institute for Strategic Studies hosted presentation of collected works "The Different Faces of Soft Power: The Baltic States and Eastern Neighborhood between Russia and the EU" issued by Latvian Institute of International Affairs. The publication offers a series of German, Latvian, Russian and Ukrainian articles on various aspects of the soft power use by Russia and EU countries toward the countries of Eastern Europe, as well as a detailed analysis of the theoretical foundations for notions of power and soft power, which appears definitely significant for building the terminology field of the debate. RIAC Program Manager Ekaterina Chimiris underlined in her address that apart from searching effective way for application of soft power, Russia and the EU should launch a survey of the new social reality emerging in the Eastern European space.
8Russia could pull a Kazakhstan. "On Thursday, former Russian finance minister Alexei Kudrin proposed moving up the 2017 presidential election, as it could be used to inspire economic reforms."When we talk about structural reforms, it is not only about writing some document. They take political will, a team, and a president who shares all these opinions," Kudrin, Putin's finance minister from May 2000 to September 2011, stated at the St. Petersburg economic forum. "Why don't we … bring forward the presidential election and announce a new reform program that would be easier to carry out with a new mandate?" This idea is similar to what just happened in Kazakhstan when President Nazarbayev was reelected with 97.7% of the votes in late April for a fifth term one year early" writes Elena Holodny for the Business Insider.
9Azerbaijan intends to use the gas transportation potential of Turkish Stream extension on Europe's territory for supplying additional volumes of gas from its fields in the future, Elshad Nasirov, vice president of the State Oil Company of Azerbaijan (SOCAR) on investments and marketing told reporters."The Turkish Stream is not a rival to the Southern Gas Corridor project, since our gas volumes have been sold for a period of 25 years and the buyers are obliged to receive it," said Nasirov, adding that this is while the next generations of fields in Azerbaijan need new pipelines, RIA Novosti reported. SOCAR vice president added that the construction of the Turkish Stream earlier than the Southern Gas Corridor won't cause a problem.
10The European Games in Baku have revealed the true face of Azerbaijan, Armenian Parliament Deputy Speaker and spokesperson for the ruling Republican Party of Armenia Eduard Sharmazanov told media after the Thursday evening meeting of the RPA executive body. "Everyone has been able to see during these Games how many issues Azerbaijan has in connection with human rights and democracy. The Games have revealed two kinds of Azerbaijan: the first is the stadium where everything is fine and everyone wears a smile on their faces, and the second one is the real dictatorship in Azerbaijan, where human rights are always violated," Sharmazanov said. [ArmeniaNow]
China-Eurasia Council condemns aggression of Azerbaijan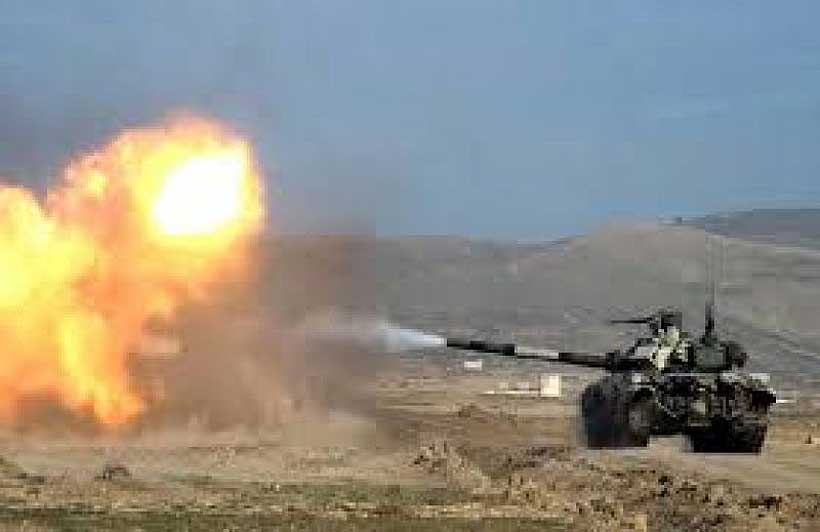 China-Eurasia Council for Political and Strategic Research strongly condemns Azerbaijani aggression which Baku started on July 12, 2020. Azerbaijani Ministry of Defense is a threat for the entire World as it is speaking about its aims to strike Metsamor Nuclear Plant, which is located in Armenia. Baku must understand that this is a crime against humanity, and it is equal to nuclear strike.The destruction of Metsamor Nuclear plant will be a disaster not only for Armenia, but also for Iran, Georgia and Azerbaijan, it will harm World's environment and stand a real problem for several generations of the World. It is worth mentioning, that this time Baku attacked the Northern borders of Armenia, which are sovereign territory of the Republic of Armenia according to International law. Azerbaijan violated the principle of territorial integrity of a sovereign state, which is one of the important pillars of International law.
China-Eurasia Council for Political and Strategic Research condemns Azerbaijan for using force against civilian population of Armenia and calls for peaceful negotiations. Baku must show solidarity and join global ceasefire initiated by the UN secretary general Antonio Guterres and must not try to escalate the situation on the border to deflect public attention from the situation concerning the outbreak of Covid-19 in Azerbaijan. We call official Baku to take care of Azerbaijani people in the hard times of Coronavirus and not send its soldiers to real death. Being multinational Council, for us It's terrible to hear about lossfrom both sides and we express our sincere condolences. Hopefully peace will come to South Caucasus, which is an important crossroad in Eurasian mainland and it can stand a very important link for Belt and Road Initiative, if all problems solved in a peaceful way.
Condemnation Of Armenian Aggression By Friends Of Azerbaijan (FoA)
Friends of Azerbaijan (FoA) strongly condemns the coward act of Armenians aggression in the Tovuz district of Azerbaijan that is a sheer violation of international borders and law. The act is an attempt of Armenia to drive global attention from the peaceful dialogue and negotiation process on Nagorno Karabakh.
In an online meeting of the delegates of the Friends of Azerbaijan (FoA), a joint declaration of condemnation has been issued by the honorable members of Friends of Azerbaijan (FoA).
According to this declaration, Armenian aggression can jeopardize the whole South Caucasus region. The incident on July 12, 2020, is being considered as a direct attack on Azerbaijan and the repercussions of this incident can result in massive catastrophe in the entire region.

The delegates of Friends of Azerbaijan (FoA) stressed the global powers to come forward and take serious action on Armenian intervention by violating the international border of Azerbaijan. The act of Armenia is an open challenge to the sovereignty of Azerbaijan.
Malik Ayub Sumbal founder of Friends of Azerbaijan (FoA) termed that Armenia is losing its legal and moral position on Nagorno Karabakh and there is mounting pressure on Armenia by the international community for the peaceful solution of Nagorno Karabakh according to the UN Resolutions. At this time to get rid of such kind of diplomatic moves, Armenia has launched another major front in Tovuz.
When the whole world is busy against the Covid19 Armenian Prime Minister has chosen a very dangerous path that can take the whole region into war and bloodshed.
Friends of Azerbijan (FoA) is firmly standing with shoulder by shoulder to the people of Azerbaijan and martyr's families at this hour.
Kyrgyz Republic to Enhance Quality of Education with World Bank Financing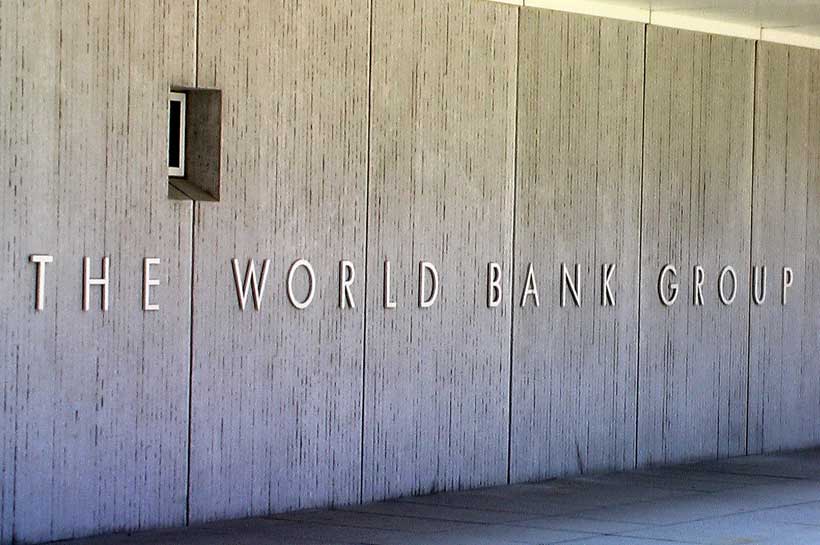 The Kyrgyz Republic will receive World Bank financing for the Learning for the Future Project in the amount of $50 million, on highly concessional terms. $25 million is allocated in the form of a grant, which requires no repayment, while the other $25 million is credit with a 0.75% interest rate, with repayments eased over 38 years, and a six-year grace period.
"The Learning for the Future Project aims to help raise the Kyrgyz Republic's human capital through enhancing school readiness and teacher effectiveness," says Bolormaa Amgaabazar, World Bank Country Manager for the Kyrgyz Republic. "The project puts special emphasis on distance and online learning, increasing digital literacy and building teacher capacity for best teaching-learning practice. Such support will help the country's education system better respond to learning from home during the current school closures and recovery period from the COVID-19 pandemic. In the long run, this approach will help better prepare children for learning and adapting to a fast-changing future economy."
The project has four main areas of support: expanding school readiness for underserved children; increasing effectiveness in teaching practice; enhancing technology-enabled support for learning; and enhancing measurement of learning. In the coming five years, the project will specifically help:
Establish 500 fully equipped community-based kindergartens in rehabilitated premises, thus enabling a successful transition to school for 20,000 children aged 3-5 years, in poor communities countrywide;
Build teacher competencies for more effective teaching of reading, mathematics and sciences in primary and secondary schools, through training in effective pedagogy and assessment, provision of digital learning content, resources and materials in 1,200 schools (53 percent of the total number of schools in the country);
Provide digital literacy training for 36,000 teachers to enhance their capacities to use digital technologies for professional development and effective teaching;
Equip 1,200 schools with an IT platform to support technology-enabled teaching and learning. The Republican Institute of In-Service Teacher Training will assist in developing digital content for teaching and learning;
Introduce a new criteria-based assessment instrument and methodology, develop and introduce standardized tests aligned with new learning standards, conduct the National Learning Assessment in 2023 for grades 4 and 8, and participate in the Program for International Student Assessment (PISA) 2024.
The project will be implemented by the Ministry of Education and Science of the Kyrgyz Republic during 2020-2025, using its existing institutional structures and in compliance with relevant World Bank procedures and standards.
The project supports the World Bank's 2019-2022 Country Partnership Framework for the Kyrgyz Republic and is closely aligned with the National Education Sector Strategy-2040 of the Ministry of Education and Science, which is now under development. The project was approved by the World Bank's Board of Executive Directors on March 31, 2020 and was ratified by the Parliament of the Kyrgyz Republic on June 11, 2020.