Chances grow for final Iran nuclear deal
The 10 most important things you need to know on Caspian Sea Region for Friday, June 19:
1Despite obstacles, chances grow for final Iran nuclear deal. "US officials, including Obama, have long said they see at best a 50-50 chance of getting a deal with Iran. That remains the official line, but diplomats close to the talks tell Reuters the chances are higher than that as foreign ministers and other negotiators head to Vienna next week for the final stage of a nearly two-year process. Driving the cautious optimism, they say, is not so much progress made in overcoming sticking points as the intense political pressure on the US and Iranian delegations to reach a deal that would end the 12-year nuclear stand-off between Iran and the West. "We can't rule out failure, but … it seems more likely that we will get something. Not by June 30, but perhaps in the days that follow," a senior Western official told Reuters, referring to the planned deadline for a deal" [Reuters]
2Ashgabat is hosting a two-day regional forum entitled "International cooperation in the field of migration and emergency preparedness." The forum was organized by the government of Turkmenistan jointly with the subregional coordinating office of the International Organization for Migration (IOM) for Central Asia. The representatives of international organizations, the relevant organizations of the Central Asia and Afghanistan attend the forum. "The objectives of the forum are to determine the constructive approaches in the development of international cooperation in migration policy and the support for preparedness for the disasters, to inform the Central Asian governments with the IOM framework mechanism on migration challenge management and the best international best practice and to establish a regional network of contact persons," a statement said.
3The first European Games in Baku has caused considerable debate on Azerbaijan, said member of the French Senate Nathalie Goulet, Opinion Internationale reported. According to her, some critics claim that "democratic values" are not recognized in Azerbaijan. "Azerbaijan is a 24 year-old young country. Obviously, it is in an open war against Armenia and often suffers casualties. However, it is not spoken about. The election process has been improved. Of course, there are still problems. However, the non-constructive campaign against the country causes irritation. Well, all the European countries, including Israel, were represented in the OIC member state. Armenia also competed in the European Games due to the courageous step of the Azerbaijani government and the Armenian athletes", Goulet mentioned.
4Unbiased Media / Biased Agendas: How to Make a Russian Demon. "Ending crises such as the one in Crimea is not only the work of governments, diplomats, and militaries. Reporters play a crucial role as well. While Western journalists as a whole tend to be a conscientious lot, simply pursuing an interesting story and often putting themselves in harm's way in order to get it, the Cold War residue that remains between the United States and Russia has put a grimy film over more than just political actors. It often affects the way in which stories are told, the lens through which 'impartial observers' focus their attention" writes Dr. Matthew Crosston for the Modern Diplomacy.
5A meeting was held with Foreign Minister of the State of Qatar Khalid bin Mohammad Al Attiyah at the foreign ministry of Turkmenistan, Turkmen Dovlet Khabarlary (TDH) state news agency reported June 18. Attiyah paid a working visit to Ashgabat. The importance of intensifying the activity of the Joint Intergovernmental Commission on Trade-Economic Cooperation was stressed during the Turkmen-Qatari foreign ministerial consultations. The views on the state and prospects of bilateral cooperation were exchanged. Touching upon the intensification of relations in the cultural-humanitarian sphere, the participants of the meeting discussed issues of organizing the mutual Days of Culture in Turkmenistan and Qatar, expanding of partnership between the two countries in the field of sport.
6Russia, Pakistan, North Korea: Nuclear Powers at Play. "If the US and NATO are clever enough to find a way to stop Russian conventional forces, Russia has few military options other than nuclear escalation, tactical or strategic. That makes Russia's strategic position much like that of Pakistan" writes Elena M. for the Modern Diplomacy.
7State Oil Company of Azerbaijan Republic (Socar) has started production at the gas condensate well located in the Bulla Deniz field located offshore Azerbaijan. Azernews reported that the drilling of new high-output gas condensate well platform No 124 was carried out from No 122 in the offshore filed. Socar was quoted by the news agency as saying: "The well's daily debit is 1.25 million cubic meters of gas and 250 tons of condensate." Estimated to hold 17 billion cubic meters of natural gas, the Bulla Deniz field is located in water depths of about 26m in the open sea at a distance of 80km from Baku.
8Guarding against Putin's long reach. "Vladimir Putin recently told an Italian newspaper that "only an insane person and only in a dream can imagine that Russia would suddenly attack NATO." So what is a sane person to make of the vastly expanded military exercises, patrols and incursions ordered by Mr. Putin along NATO's borders since his invasion of Ukraine last year? According to NATO's figures, Russian air activity near NATO territory increased by 50 percent from 2013 to last year; on the ground, there have been multiple last-minute military exercises, kept secret from the West or announced belatedly" Editorial from the Washington Post
9Sanctions have taught Iran a stark lesson: It's time to own and manage development work in the country's massive energy sector without reliance on foreigners. The history of Iran's oil industry has a number of thought-provoking chapters, including the country's business with oil and gas supermajor BP. [PressTv]
10Kazakhtelecom records 1.1 mln fixed base in Northern regions. Kazakhstan national operator Kazakhtelecom said its fixed services subscriber base currently totals 1.1 million in Northern Kazakhstan, namely, in the Akmola, Northern Kazakhstan, Kostanay and Pavlodar regions, as well as in the city of Astana. The number of broadband subscribers totals over 456,000 there, the number of iDNet services 138,000, and the number of IPTV subscribers 96,000.
China-Eurasia Council condemns aggression of Azerbaijan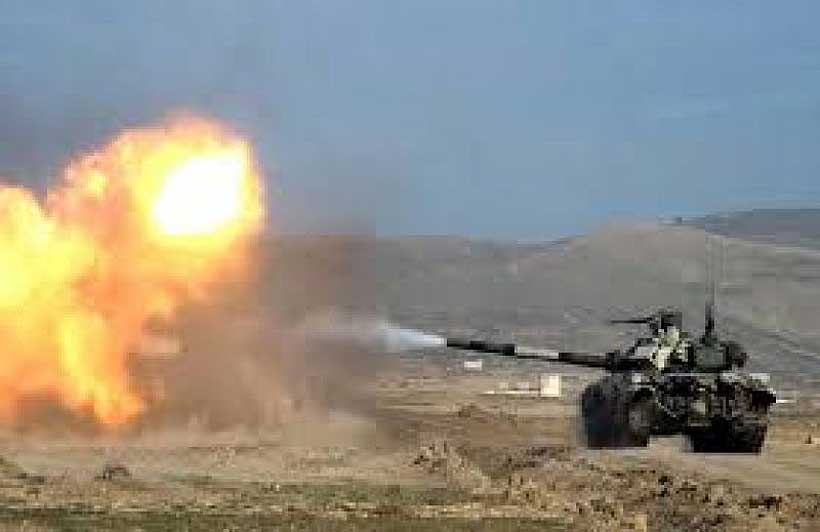 China-Eurasia Council for Political and Strategic Research strongly condemns Azerbaijani aggression which Baku started on July 12, 2020. Azerbaijani Ministry of Defense is a threat for the entire World as it is speaking about its aims to strike Metsamor Nuclear Plant, which is located in Armenia. Baku must understand that this is a crime against humanity, and it is equal to nuclear strike.The destruction of Metsamor Nuclear plant will be a disaster not only for Armenia, but also for Iran, Georgia and Azerbaijan, it will harm World's environment and stand a real problem for several generations of the World. It is worth mentioning, that this time Baku attacked the Northern borders of Armenia, which are sovereign territory of the Republic of Armenia according to International law. Azerbaijan violated the principle of territorial integrity of a sovereign state, which is one of the important pillars of International law.
China-Eurasia Council for Political and Strategic Research condemns Azerbaijan for using force against civilian population of Armenia and calls for peaceful negotiations. Baku must show solidarity and join global ceasefire initiated by the UN secretary general Antonio Guterres and must not try to escalate the situation on the border to deflect public attention from the situation concerning the outbreak of Covid-19 in Azerbaijan. We call official Baku to take care of Azerbaijani people in the hard times of Coronavirus and not send its soldiers to real death. Being multinational Council, for us It's terrible to hear about lossfrom both sides and we express our sincere condolences. Hopefully peace will come to South Caucasus, which is an important crossroad in Eurasian mainland and it can stand a very important link for Belt and Road Initiative, if all problems solved in a peaceful way.
Condemnation Of Armenian Aggression By Friends Of Azerbaijan (FoA)
Friends of Azerbaijan (FoA) strongly condemns the coward act of Armenians aggression in the Tovuz district of Azerbaijan that is a sheer violation of international borders and law. The act is an attempt of Armenia to drive global attention from the peaceful dialogue and negotiation process on Nagorno Karabakh.
In an online meeting of the delegates of the Friends of Azerbaijan (FoA), a joint declaration of condemnation has been issued by the honorable members of Friends of Azerbaijan (FoA).
According to this declaration, Armenian aggression can jeopardize the whole South Caucasus region. The incident on July 12, 2020, is being considered as a direct attack on Azerbaijan and the repercussions of this incident can result in massive catastrophe in the entire region.

The delegates of Friends of Azerbaijan (FoA) stressed the global powers to come forward and take serious action on Armenian intervention by violating the international border of Azerbaijan. The act of Armenia is an open challenge to the sovereignty of Azerbaijan.
Malik Ayub Sumbal founder of Friends of Azerbaijan (FoA) termed that Armenia is losing its legal and moral position on Nagorno Karabakh and there is mounting pressure on Armenia by the international community for the peaceful solution of Nagorno Karabakh according to the UN Resolutions. At this time to get rid of such kind of diplomatic moves, Armenia has launched another major front in Tovuz.
When the whole world is busy against the Covid19 Armenian Prime Minister has chosen a very dangerous path that can take the whole region into war and bloodshed.
Friends of Azerbijan (FoA) is firmly standing with shoulder by shoulder to the people of Azerbaijan and martyr's families at this hour.
Kyrgyz Republic to Enhance Quality of Education with World Bank Financing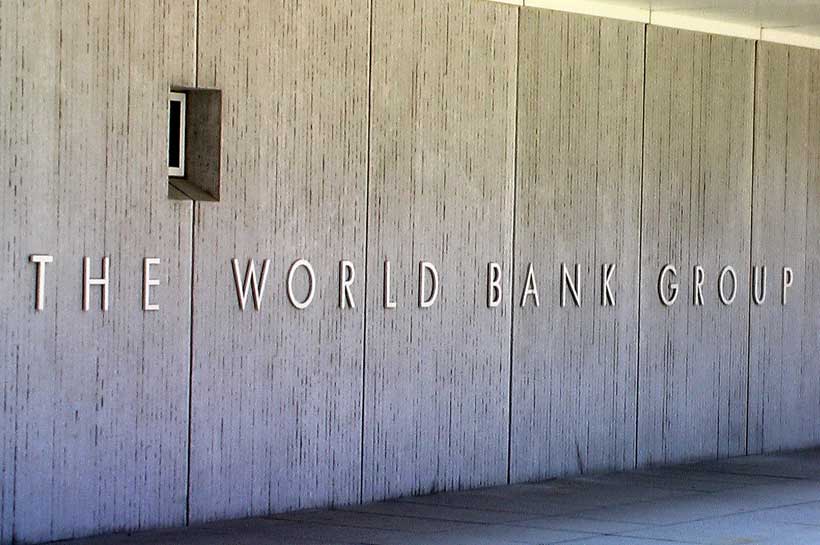 The Kyrgyz Republic will receive World Bank financing for the Learning for the Future Project in the amount of $50 million, on highly concessional terms. $25 million is allocated in the form of a grant, which requires no repayment, while the other $25 million is credit with a 0.75% interest rate, with repayments eased over 38 years, and a six-year grace period.
"The Learning for the Future Project aims to help raise the Kyrgyz Republic's human capital through enhancing school readiness and teacher effectiveness," says Bolormaa Amgaabazar, World Bank Country Manager for the Kyrgyz Republic. "The project puts special emphasis on distance and online learning, increasing digital literacy and building teacher capacity for best teaching-learning practice. Such support will help the country's education system better respond to learning from home during the current school closures and recovery period from the COVID-19 pandemic. In the long run, this approach will help better prepare children for learning and adapting to a fast-changing future economy."
The project has four main areas of support: expanding school readiness for underserved children; increasing effectiveness in teaching practice; enhancing technology-enabled support for learning; and enhancing measurement of learning. In the coming five years, the project will specifically help:
Establish 500 fully equipped community-based kindergartens in rehabilitated premises, thus enabling a successful transition to school for 20,000 children aged 3-5 years, in poor communities countrywide;
Build teacher competencies for more effective teaching of reading, mathematics and sciences in primary and secondary schools, through training in effective pedagogy and assessment, provision of digital learning content, resources and materials in 1,200 schools (53 percent of the total number of schools in the country);
Provide digital literacy training for 36,000 teachers to enhance their capacities to use digital technologies for professional development and effective teaching;
Equip 1,200 schools with an IT platform to support technology-enabled teaching and learning. The Republican Institute of In-Service Teacher Training will assist in developing digital content for teaching and learning;
Introduce a new criteria-based assessment instrument and methodology, develop and introduce standardized tests aligned with new learning standards, conduct the National Learning Assessment in 2023 for grades 4 and 8, and participate in the Program for International Student Assessment (PISA) 2024.
The project will be implemented by the Ministry of Education and Science of the Kyrgyz Republic during 2020-2025, using its existing institutional structures and in compliance with relevant World Bank procedures and standards.
The project supports the World Bank's 2019-2022 Country Partnership Framework for the Kyrgyz Republic and is closely aligned with the National Education Sector Strategy-2040 of the Ministry of Education and Science, which is now under development. The project was approved by the World Bank's Board of Executive Directors on March 31, 2020 and was ratified by the Parliament of the Kyrgyz Republic on June 11, 2020.