Human Rights Dialogue in Ashgabat
The 10 most important things you need to know on Caspian Sea Region for Thursday, June 18:
1The European Union and Turkmenistan on Wednesday held a seventh round of Human Rights Dialogue in Ashgabat, allowing the discussion of a range of issues, including constitutional reform, conditions in detention, freedom of expression and freedom of movement. The EU welcomed Turkmenistan's plan to create an Ombudsman institution, in the context of a broader constitutional reform process, and acknowledged its cooperation with the EU Rule of Law Platform in this regard. The EU took positive note of the release of a number of religious detainees in 2014, as well as the most recent presidential pardon in May 2015. Turkmenistan was also encouraged to use future pardons to release imprisoned political activists, human rights defenders, and members of peaceful religious groups. The EU urged Turkmenistan to ease restrictions on Internet access and to cease blocking websites, and sought clarification regarding reports of arbitrary evictions and renewed reports of the forcible dismantling of satellite dishes. Excessive restrictions on civil society, and interference with the right to freedom of religion or belief were also addressed as matters of concern for the EU.
2SPIEF 2015: Tendencies and expectations. "The St. Petersburg International Economic Forum may be devoted to finding new allies, experts say. Most likely, they will be found in the Asia-Pacific region and Latin America. This year, Russian companies are preparing to conclude preferential agreements on international trade with the Shanghai Cooperation Organization and BRICS member states, as well as Turkey, Israel, South Korea, India and Peru. Also the possibility of establishing a free trade zone with ASEAN and further development of the Eurasian Customs Union are actively discussed" writes Nina Lavrenteva for the Modern Diplomacy.
3Europe courting Iran for business bonanza. Western governments have started wooing Iran as their draconian sanctions on the resource-rich country – an energy superpower – appear all but crumbling. France, where European aviation behemoth Airbus is based, has invited Iran's Minister of Transportation and Housing Abbas Akhoundi to the year's biggest air show in Paris. Iran is planning a big order for commercial planes in order to renovate its aviation fleet which is creaking under years of restrictions. Akhoundi says up to 400 new aircraft at a price tag of $20 billion will be ordered. Addressing a conference at the International Diplomatic Academy in Paris, Akhoundi outlined Iran's plans to spend $25 billion on improving its rail infrastructure and $30 billion on roads and motorways. After meeting Minister of Territorial Equality and Housing Sylvia Pinel, the Iranian minister said three French groups will be visiting Iran in the coming two months for transfer of their experience in urban development. [PRESSTV]
4Ali Hasanov: The supporters of this malicious campaign will not achieve their aim. "According to Azerbaijani media, some time ago, their representatives widely discussed the planned attacks from Europe and the USA, which is considered to be "from one hand". They maintained that information from concrete documents showed that on January 15-16 in 2015 in Prague, the first outlines of an attack campaign on Azerbaijan were worked out, and that an International media support organization from Denmark was defined as the coordinator. İn parallel, the same campaign in the USA, was allegedly assigned to National Endowment for Democracy (NED). The Azerbaijani media claim that different foundations of the USA and Europe, such as the foundation of Soros and USAID were defined as the supporters of this project also. That's why these types of inflammatory articles from different western media organizations, which defend the same theses, are being met in Baku as well as internationally with irony" [Faiq Mahmudov, APA]
5Kazakh oil hunt gains momentum. ONGC Videsh Ltd (OVL) – the overseas arm of state-run Oil and Natural Gas Corporation- plans to invest $400 million in drilling activities in the Satpayev block in Kazakhstan. "The exploratory drilling will start next month," OVL managing director N.K. Verma said today. He said the company had already invested $150 million in the block and had committed to shovel up to $400 million there. "While we have a 25 per cent stake in the block, we will be funding the entire exploration activity," Verma said. OVL wanted to drill two exploration wells in Satpayev in 2014 and 2015 but had to postpone drilling because of a delay in the delivery of a rig."There has been satisfactory progress on this project. We expect exploratory drilling to commence early next month," oil minister Dharmendra Pradhan said at the joint meeting of the India-Kazakhstan Inter-Governmental Commission here today.
6The judgment of the ECHR Grand Chamber directly confirms Armenia is an invader. "This is a major victory and a great achievement for Azerbaijan," Rector of Azerbaijan University, PhD in Law Farid Ahmadov told APA in his remarks on the judgment of the Grand Chamber of the European Court of Human Rights on the case of Chiragov and Others versus Armenia. F. Ahmadov said the claim of Chiragov and others have to do with the violation of Chiragov's and others' right to own property in Lachin district. According to the claim, the Armenian occupation of Azerbaijani territories brought about violation of property rights, which in turn means the violation of the first provision of the first protocol of the European Convention. The court judgment reflects this. The court confirms that the Armenia army exercises effective control over those territories, therefore Armenia bears responsibility for this. On the other hand, the case of Sargsyan and others versus Azerbaijan was related with the violation of the right to own property of Armenians deported from Azerbaijan. Simply, the Grand Chamber judgment in the case of Chiragov and others versus Armenia confirms the occupation of Azerbaijani territories by Armenia. [APA]
7NMDC banks on Modi's visit to Kazakhstan. India's largest iron ore miner NMDC is banking on government-to-government understanding for exploring greenfield mining projects in Kazakhstan, when Prime Minister Narendra Modi visits that country next month. During the two-day visit starting July 8, leaders of both countries will discuss the issue of exploration for iron ore, potash and coal to meet the growing needs in India and an agreement is expected to be inked. Ahead of the visit, the ministry of steels and mines has planned a Working Group that would study the partnership in details and would help in forming an MoU between the two countries. [The Financial Express]
8Tensions grow in Eastern Europe as Russia and Nato accuse each other of Cold War-style military intimidation. "International tensions are mounting in Eastern Europe, as both Russia and Nato accuse each other of Cold War-style sabre rattling and military intimidation amidst continuing military exercises, which Defence Secretary Michael Fallon has said "are not a game" in a warning to Russia. The accusations come at a troubled time between the two powers, as Nato military exercises continue close to the Russian border, Putin announces the development of 40 new nuclear-capable ballistic missiles, and the EU agrees to continue economic sanctions against Russia for another six months" writes Doug Bolton for the Independent.
9Deputy Crown Prince Mohammed bin Salman, second deputy premier and minister of defense, will seek to cement economic, cultural, political and trade relations with Russia during his visit to Moscow this week. This was stated by Abdulrahman Al-Rassi, Saudi ambassador to Russia, who said the two countries have always enjoyed strong ties. Prince Mohammed would hold talks with Russian President Vladimir Putin and other top officials. The visit would see the two sides create a structure for institutional bilateral dialogue, schedule mutual visits, cooperation on research and the media, and activate institutions such as the Saudi-Russian Business Council.
10Angela Corrias: Obsolete Media Clichés About Iran Are Tiresome. "As Iran's tourism industry grows steadily, the corporate media's stereotypical portrayal of Iran becomes unpopular and sometimes ridiculed by the Western citizens. An Italian journalist and photographer, who has traveled to Iran in the recent years three times, tells Fars News Agency that the media's clichés about Iran are obsolete and tiresome. Angela Corrias believes that Iranians are civilized and educated people and hospitality is a significant part of their culture and life."I find media trend of keeping using obsolete clichés quite tiresome. In Iran, I've always perceived a high level of education," she said. "All my Iranian women friends are very independent, either studying or working, and by no means discriminated or kept at home by either their parents or husband, and to be honest this is not only my point of view. I know many people in Italy who have been to Iran and share my views."
China-Eurasia Council condemns aggression of Azerbaijan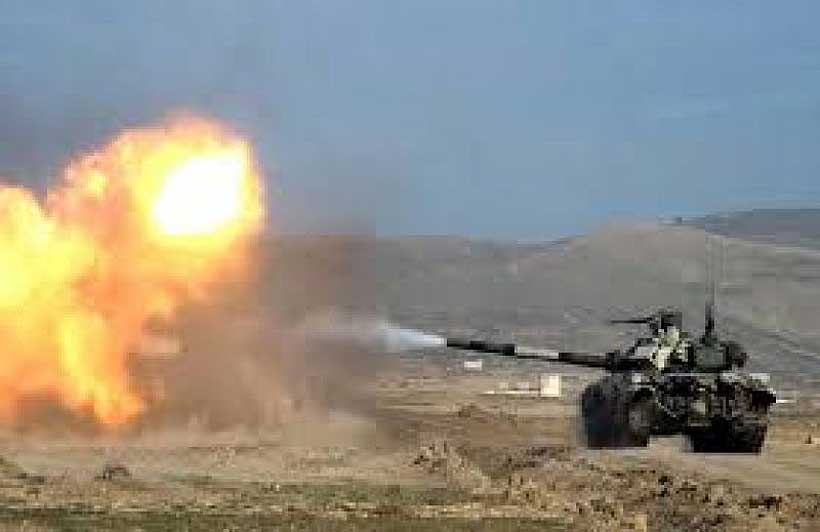 China-Eurasia Council for Political and Strategic Research strongly condemns Azerbaijani aggression which Baku started on July 12, 2020. Azerbaijani Ministry of Defense is a threat for the entire World as it is speaking about its aims to strike Metsamor Nuclear Plant, which is located in Armenia. Baku must understand that this is a crime against humanity, and it is equal to nuclear strike.The destruction of Metsamor Nuclear plant will be a disaster not only for Armenia, but also for Iran, Georgia and Azerbaijan, it will harm World's environment and stand a real problem for several generations of the World. It is worth mentioning, that this time Baku attacked the Northern borders of Armenia, which are sovereign territory of the Republic of Armenia according to International law. Azerbaijan violated the principle of territorial integrity of a sovereign state, which is one of the important pillars of International law.
China-Eurasia Council for Political and Strategic Research condemns Azerbaijan for using force against civilian population of Armenia and calls for peaceful negotiations. Baku must show solidarity and join global ceasefire initiated by the UN secretary general Antonio Guterres and must not try to escalate the situation on the border to deflect public attention from the situation concerning the outbreak of Covid-19 in Azerbaijan. We call official Baku to take care of Azerbaijani people in the hard times of Coronavirus and not send its soldiers to real death. Being multinational Council, for us It's terrible to hear about lossfrom both sides and we express our sincere condolences. Hopefully peace will come to South Caucasus, which is an important crossroad in Eurasian mainland and it can stand a very important link for Belt and Road Initiative, if all problems solved in a peaceful way.
Condemnation Of Armenian Aggression By Friends Of Azerbaijan (FoA)
Friends of Azerbaijan (FoA) strongly condemns the coward act of Armenians aggression in the Tovuz district of Azerbaijan that is a sheer violation of international borders and law. The act is an attempt of Armenia to drive global attention from the peaceful dialogue and negotiation process on Nagorno Karabakh.
In an online meeting of the delegates of the Friends of Azerbaijan (FoA), a joint declaration of condemnation has been issued by the honorable members of Friends of Azerbaijan (FoA).
According to this declaration, Armenian aggression can jeopardize the whole South Caucasus region. The incident on July 12, 2020, is being considered as a direct attack on Azerbaijan and the repercussions of this incident can result in massive catastrophe in the entire region.

The delegates of Friends of Azerbaijan (FoA) stressed the global powers to come forward and take serious action on Armenian intervention by violating the international border of Azerbaijan. The act of Armenia is an open challenge to the sovereignty of Azerbaijan.
Malik Ayub Sumbal founder of Friends of Azerbaijan (FoA) termed that Armenia is losing its legal and moral position on Nagorno Karabakh and there is mounting pressure on Armenia by the international community for the peaceful solution of Nagorno Karabakh according to the UN Resolutions. At this time to get rid of such kind of diplomatic moves, Armenia has launched another major front in Tovuz.
When the whole world is busy against the Covid19 Armenian Prime Minister has chosen a very dangerous path that can take the whole region into war and bloodshed.
Friends of Azerbijan (FoA) is firmly standing with shoulder by shoulder to the people of Azerbaijan and martyr's families at this hour.
Kyrgyz Republic to Enhance Quality of Education with World Bank Financing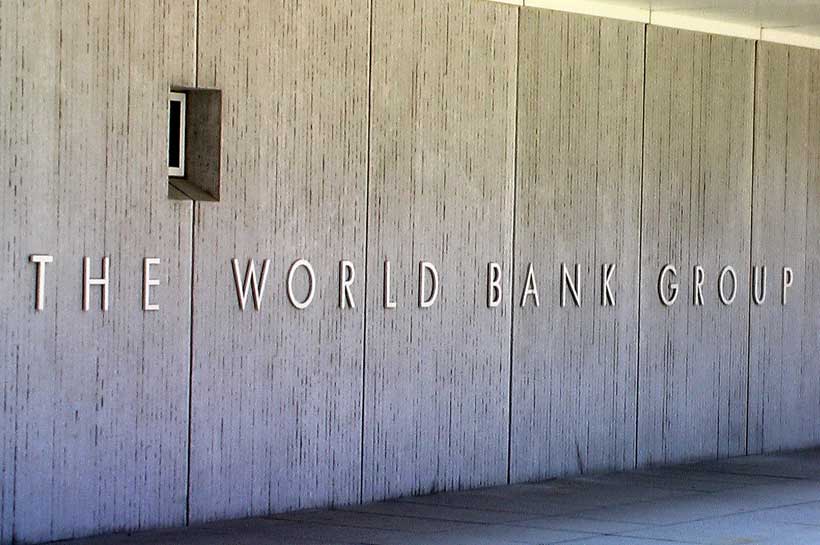 The Kyrgyz Republic will receive World Bank financing for the Learning for the Future Project in the amount of $50 million, on highly concessional terms. $25 million is allocated in the form of a grant, which requires no repayment, while the other $25 million is credit with a 0.75% interest rate, with repayments eased over 38 years, and a six-year grace period.
"The Learning for the Future Project aims to help raise the Kyrgyz Republic's human capital through enhancing school readiness and teacher effectiveness," says Bolormaa Amgaabazar, World Bank Country Manager for the Kyrgyz Republic. "The project puts special emphasis on distance and online learning, increasing digital literacy and building teacher capacity for best teaching-learning practice. Such support will help the country's education system better respond to learning from home during the current school closures and recovery period from the COVID-19 pandemic. In the long run, this approach will help better prepare children for learning and adapting to a fast-changing future economy."
The project has four main areas of support: expanding school readiness for underserved children; increasing effectiveness in teaching practice; enhancing technology-enabled support for learning; and enhancing measurement of learning. In the coming five years, the project will specifically help:
Establish 500 fully equipped community-based kindergartens in rehabilitated premises, thus enabling a successful transition to school for 20,000 children aged 3-5 years, in poor communities countrywide;
Build teacher competencies for more effective teaching of reading, mathematics and sciences in primary and secondary schools, through training in effective pedagogy and assessment, provision of digital learning content, resources and materials in 1,200 schools (53 percent of the total number of schools in the country);
Provide digital literacy training for 36,000 teachers to enhance their capacities to use digital technologies for professional development and effective teaching;
Equip 1,200 schools with an IT platform to support technology-enabled teaching and learning. The Republican Institute of In-Service Teacher Training will assist in developing digital content for teaching and learning;
Introduce a new criteria-based assessment instrument and methodology, develop and introduce standardized tests aligned with new learning standards, conduct the National Learning Assessment in 2023 for grades 4 and 8, and participate in the Program for International Student Assessment (PISA) 2024.
The project will be implemented by the Ministry of Education and Science of the Kyrgyz Republic during 2020-2025, using its existing institutional structures and in compliance with relevant World Bank procedures and standards.
The project supports the World Bank's 2019-2022 Country Partnership Framework for the Kyrgyz Republic and is closely aligned with the National Education Sector Strategy-2040 of the Ministry of Education and Science, which is now under development. The project was approved by the World Bank's Board of Executive Directors on March 31, 2020 and was ratified by the Parliament of the Kyrgyz Republic on June 11, 2020.