Azerbaijan unfairly under West's attack
The 10 most important things you need to know on Caspian Sea Region for Wednesday, June 17:
1Asim Mollazade, Azerbaijani MP, chairman of the Democratic Reforms Party has published an article in the Daily Caller, titled Moderate Muslim Ally Azerbaijan Needs Constructive Critics. "Imagine a country that emerged from totalitarianism with an imperfect government. It is allied with the West. And it is striving to join the worldwide community of free-market democracies," writes Mollazade. "That's a familiar question for the U.S. and its allies," he said. "Our critics should remember that we endured seven decades of Soviet rule, persevere in a tough neighborhood and suffer from the occupation of 20 percent of our territory." [Daily Caller]
2President Vladimir Putin said on Tuesday that Russia was concerned about an anti-missile defense system near its borders, after announcing that Russia would add more than 40 intercontinental ballistic missiles (ICBM) to its nuclear arsenal this year."We will be forced to aim our armed forces … at those territories from where the threat comes," Putin said. Putin made his comments a day after Russian officials denounced a U.S. plan to station tanks and heavy weapons in NATO member states on Russia's border. Putin said it was the most aggressive act by Washington since the Cold War a generation ago.U.S. Secretary of State John Kerry expressed concern over Putin's missile announcement and said no one wanted to see backsliding "to a kind of a Cold War status."
3Turkmenistan has developed a feasibility study for new refinery construction in the village of Ekerem of Balkan province. The projects of further modernization of existing facilities, as well as construction of new refinery and petrochemical plant are being worked out now, in this connection, a feasibility study on the construction of a new refinery in the village of Ekerem of Balkan province has been worked out. Design and construction of the new plant will be based on modern technologies and equipment ensuring safe, reliable and long-term operation of facilities. The plant will comply with international standards in the field of environmental protection and ecological safety.
4The fifth Congress of the Leaders of World and Traditional Religions took place in Astana, Kazakhstan, on June 10 and 11. Congress attendees, including UN Secretary General Ban Ki-moon, reflected on the theme of "dialogue in the name of peace and of development." Participants called for the use of the "mechanisms of the United Nations and other international organizations" to address violent conflicts. According to a Kazakh government news agency, Cardinal Jean-Louis Tauran, president of the Pontifical Council for Interreligious Dialogue, said that "we live in troubled times, in the troubled world, so in relation to religion, we should seek wisdom."
5Iran resumes Caspian oil swap. Iran has marked resumption of Caspian oil swaps by taking delivery of the first gasoline cargo since 2010 when such deals were halted, local media said on Wednesday. "The first cargo of swapped gasoline was unloaded at the Bandar Anzali dock, stored and transferred to an oil terminal in Rasht," head of the National Iranian Oil Products Distribution Company for Iran's Gilan province Fardin Cheraji said. The official did not reveal the origin of the cargo but such swaps used to be made with Kazakhstan, Turkmenistan and Azerbaijan. Under the arrangement, Iran received oil in its northern ports and refined it for use in its northern provinces and delivered an equivalent amount to its partners in the Persian Gulf. [PRESSTV]
6Why Russia's eyes are now firmly focused on China. "The rupture between Russia and the West stemming from the 2014 crisis over Ukraine has wide-ranging geopolitical implications. Russia has reverted to its traditional position as a Eurasian power sitting between the East and the West, and it is tilting towards China in the face of political and economic pressure from the US and Europe. Moscow is now closer to Beijing than to Berlin. This does not presage a new Sino-Russian bloc, but that the epoch of post-communist Russia's integration with the West is over" writes Dmitri Trenin for the Business Report.
7The Ministry of Foreign Affairs of Turkmenistan held a meeting with the delegation of the European Bank for Reconstruction and Development (EBRD), headed by the first vice-president, chief operating officer of the bank Philip Bennett. During the talks, the sides discussed priority areas of cooperation in order to improve the investment climate in Turkmenistan, issues of international cooperation for the development of private structures, strategies to increase access to finance for private enterprises and entrepreneurs, the issues of practical implementation of new joint projects.
8Deloitte announced that it has become a sponsor of the AIIF 2015 (Azerbaijan International Insurance Forum) which will be held at the Fairmont Hotel, Baku, on 2-3 July 2015. The sixth Edition of the most important event in the Caucasus Region dedicated to insurance and reinsurance aims to find the most practical solutions in the current markets conditions and to strengthen the business cooperation between the participants.
9Just Politics: Iran, Like the Rest, Is Not Blameless. "Current media and political discourses attempting to rationalize the multiple conflicts in the Middle East region tend to invest in one singular reading, which tends to demonize one party and completely spare others. While the role of regional actors in supporting extremists in Syria and Iraq, which lead to the formation of IS is known and openly discussed, Iran cannot be spared the blame. Iran is part and parcel of ongoing conflicts, has contributed to some, reacted to others; it labored to defeat US ambitions, but also cooperated with Washington when their interests intersected. It is as sectarian as the rest, and abashedly so" writes Dr. Ramzy Baroud for the Palestine Chronicle.
10Kazakhstan Pharmaceuticals Healthcare Report. Declining real incomes will moderate the demand for pharmaceuticals in Kazakhstan in the short – term. However continued expansion in government procurement will offset this and contribute to top line growth. With the government increasingly tying market access to a level of domestic investment drugmakers will need to expand their scale of operations in the country. We expect foreign pharmaceutical companies with manufacturing facilities in Kazakhstan to invest in improving their output to meet the rising demand for pharmaceuticals within the country. [MENA.FN]
World Bank Supports Maldives to Improve Secondary Education
The World Bank's Board of Executive Directors today approved a $9 million project to improve the performance of the education system, schools, and teaching and learning outcomes at the secondary education level in Maldives.
Maldives has achieved almost universal enrolment at early childhood, primary and lower secondary education levels, but low net enrolment and high gender disparity are the major challenges at the higher secondary level. Learning outcomes are moderate, with clear geographical disparities among atolls, and between islands within atolls. The average scores for English, Mathematics and Dhivehi for Grade 4 and Grade 7 students ranged between 50 to 60 percent.
"The COVID 19 pandemic has had a profound impact on the Maldives' general education system, forcing the extended closure of primary and secondary schools across the entire country," said Faris. H. Hadad-Zervos, the World Bank Country Director for Maldives, Nepal, and Sri Lanka. "The project will broaden educational opportunities for the youth and advance the country's equitable economic and human development."
The new Maldives Atoll Education Development Project will support the Government in improving the quality of secondary education in subjects of strategic importance for economic development such as English language, mathematics, science, and skills education. Improved learning outcomes at secondary education level in these strategic subjects will help more students qualify for higher secondary education. Schools will be encouraged to adopt environment-friendly behaviors like saving energy and reducing waste. Support will be provided to atoll schools to expand their ICT equipment and technology while also improving the skills of teachers to address the needs of students with learning challenges. Skills of school principals, management officials, and teachers will also be improved through targeted programs.
"The Maldivian government is implementing a comprehensive curriculum reform initiative and is focusing on improving learning outcomes equitably across Atolls and islands," said Harsha Aturupane World Bank Lead Economist and Task Team Leader. "Building on these positive steps, Maldives needs to strengthen the quality of general education with a special focus on teacher performance in the outer atolls, and the quality assurance of schools in the islands with small student populations" added Karthika Radhakrishnan-Nair, World Bank Education Specialist and Co-Task Team Leader of the project.
The Maldives Atoll Education Development Project will be implemented by the Ministry of Education. The total financing is $10 million, which is comprised of a $4.5 million grant and a $4.5 million credit from the International Development Association (IDA), the World Bank's concessional credit window for developing countries, and a contribution of US$1 million of counterpart funds from the Government of Maldives.
European ministers adopt "Dublin Declaration" on preventing violence through equality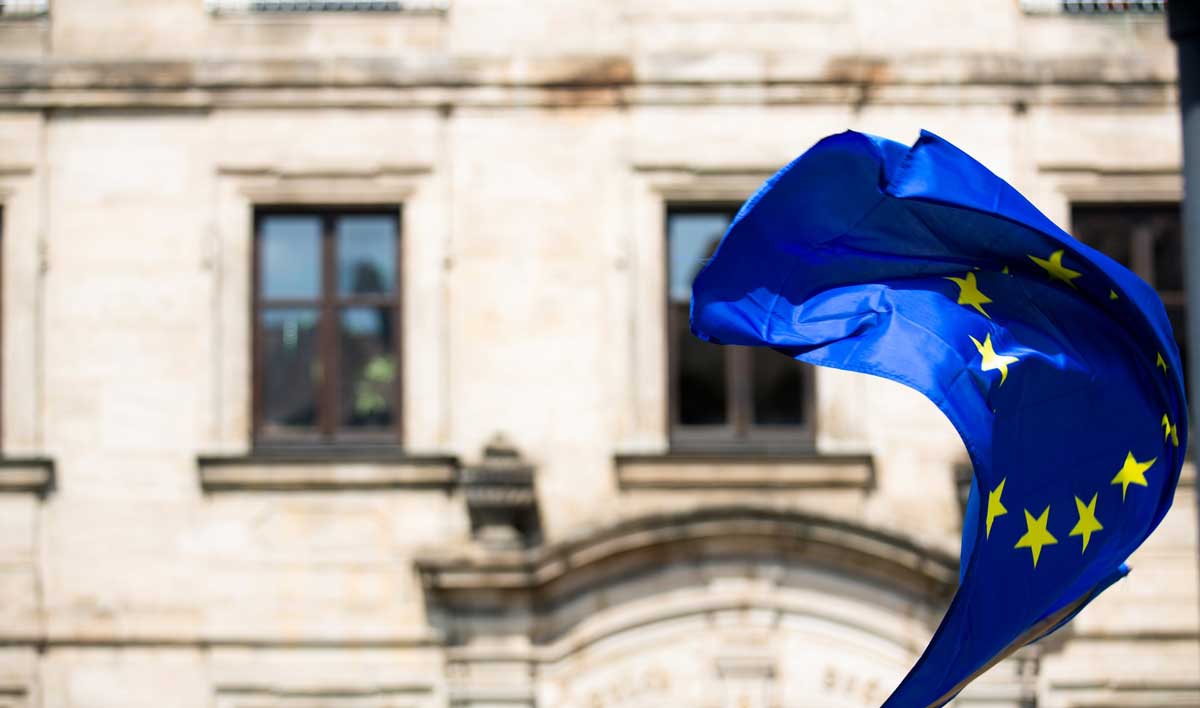 Thirty-eight Council of Europe member states have committed to a "Dublin Declaration" outlining a series of steps to promote gender equality in order to help prevent domestic, sexual and gender-based violence.
The declaration was adopted by Albania, Andorra, Armenia, Austria, Belgium, Bosnia and Herzegovina, Croatia, Cyprus, Denmark, Estonia, Finland, France, Georgia, Germany, Greece, Iceland, Ireland, Italy, Latvia, Liechtenstein, Lithuania, Luxembourg, Malta, Republic of Moldova, Monaco, Montenegro, the Netherlands, North Macedonia, Norway, Portugal, Romania, San Marino, Serbia, Slovenia, Spain, Sweden, Ukraine and the United Kingdom following a two-day conference of justice ministers organised by Ireland's Presidency of the Council of Europe.
Inspired by the Council of Europe's Istanbul Convention on violence against women, and expert findings on the implementation of the convention so far, states backing the declaration committed to:
actively promoting, at the highest level, an institutional and political culture which rejects gender-based discrimination and violence, sexism, gender stereotypes and gendered power dynamics in the public and private sector
ensuring that strategies aimed at preventing and combating violence against women also address the specific role of men and boys in preventing violence against women
systematically including awareness-raising campaigns as an integral and fully funded part of long-term action plans on violence against women
taking measures to include in the official curriculum, of all levels of education, teaching material on issues such as the principle of equality between women and men, non-stereotyped gender roles, mutual respect, non-violent conflict resolution in interpersonal relationships, gender-based violence against women and the right to personal integrity
providing guidelines for educational material in this area and the training of educational professionals, as well as the creation of knowledge platforms to share best practices
encouraging initial and in-service training of all relevant professionals, including within the criminal justice system
taking all possible measures to ensure that episodes of violence are taken into consideration by courts when deciding upon custody and visitation rights
increasing the provision of perpetrator programmes for domestic violence and for sexual violence operating on the standards and principles set out in the Istanbul Convention
asking the Council of Europe to carry out a comparative study in member states on the existing models and approaches taken to perpetrator programmes and their results
inviting states that have not yet done so to sign and ratify the Istanbul Convention and reinforce efforts to implement existing international legal standards in the area of gender equality and violence against women
To date, 37 Council of Europe member states have ratified the Istanbul Convention, enabling its entry into force in those countries. Armenia, Bulgaria, the Czech Republic, Hungary, Latvia, Lithuania the Slovak Republic – and the European Union as a whole – have signed, but not yet ratified, the convention. Azerbaijan has not yet signed the convention and Türkiye denounced it in March 2021.
FAO: Join forces to prevent 'food availability crisis'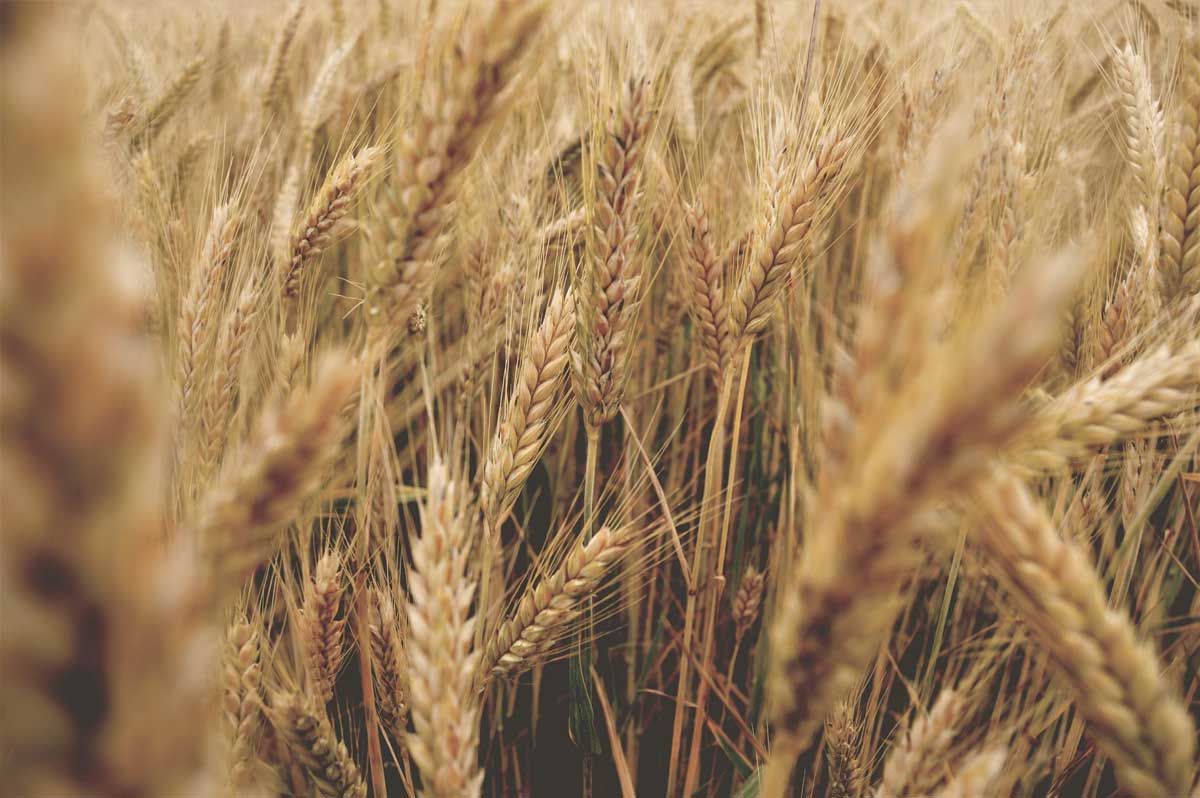 As the war in Ukraine stokes a crisis for countries who are struggling just to access the food their populations want and need, the international community needs to ensure that doesn't spill over into a "food availability crisis", the head of the UN Food and Agriculture Organization (FAO) said on Wednesday.
FAO Director-General QU Dongyu told a meeting of agriculture ministers from the G20 industrialized nations in Bali, that with access to Ukrainian grain, cooking oils and other vital foodstuffs for the most vulnerable countries restricted by seven months of conflict, "we must must increase the resilience of global agrifood systems."
Grain Initiative, 'an important step'
He lauded the UN-brokered Black Sea Grain Initiative as "an important step forward", and it has now freed-up more than five million metric tonnes of food, with well over a quarter of shipments going directly to lower income countries.
"But still it needs to be complemented to improve the food access of most vulnerable countries", he said.
Overall, wholesale food prices have been heading down for five months now, but consumer food prices and inflation are soaring, "with devastating implications for global food security and nutrition."
And beyond the crisis sparked by conflict, an increase in extreme weather is also fuelling to crop destruction and failure worldwide.
"While we witnessed improvements in the forecasts for wheat and soybean markets, the outlook is less positive for maize and rice, and fertilizer markets remain supply-constrained and volatile…Much needs to be done to ensure that all people can afford safe and nutritious food in sufficient quantities to meet their dietary needs and preferences and have a healthy life."
Recipe for resilience
Mr QU said key steps must be taken, to boost resilience for now, and in the future:
• Improve early warning and early action systems.
• Increase productivity sustainably.
• Accelerate trade; and find innovative solutions to tackle inorganic fertilizer supply constraints.
In the medium-term, he told ministers it was crucial to boost innovation, invest in infrastructure to reduce inequality, reduce food loss and waste, and in the short-term, improve food access.
"For that FAO proposed the Food Import Financing Facility – which I am happy the IMF has now taken over and it is calling it the 'food shock window' within the IMF emergency lending instruments".
Support for low-income nations
The idea of the financing facility is to provide funds for 62 lower-income food importing nations that are home to around 1.8 billion people, in order to meet their most urgent needs.
He said it was important to accelerate exports from Ukraine and Russia via the Black Sea Grain Initiative; and "increase fertilizer availability through the comfort letters issues by United States and the new guidelines issued by the European Commission".
Conflicts, slowdowns and downturns, because of COVID-19, and the climate crisis, he told ministers, "are the major drivers of our crises today and tomorrow."
"It is important that all nations join in the dividends of peace and stability, so that we all commit to peace. Without peace we will not achieve Zero Hunger and the Sustainable Development Goals (SDGs)."