Azerbaijan unfairly under West's attack
The 10 most important things you need to know on Caspian Sea Region for Wednesday, June 17:
1Asim Mollazade, Azerbaijani MP, chairman of the Democratic Reforms Party has published an article in the Daily Caller, titled Moderate Muslim Ally Azerbaijan Needs Constructive Critics. "Imagine a country that emerged from totalitarianism with an imperfect government. It is allied with the West. And it is striving to join the worldwide community of free-market democracies," writes Mollazade. "That's a familiar question for the U.S. and its allies," he said. "Our critics should remember that we endured seven decades of Soviet rule, persevere in a tough neighborhood and suffer from the occupation of 20 percent of our territory." [Daily Caller]
2President Vladimir Putin said on Tuesday that Russia was concerned about an anti-missile defense system near its borders, after announcing that Russia would add more than 40 intercontinental ballistic missiles (ICBM) to its nuclear arsenal this year."We will be forced to aim our armed forces … at those territories from where the threat comes," Putin said. Putin made his comments a day after Russian officials denounced a U.S. plan to station tanks and heavy weapons in NATO member states on Russia's border. Putin said it was the most aggressive act by Washington since the Cold War a generation ago.U.S. Secretary of State John Kerry expressed concern over Putin's missile announcement and said no one wanted to see backsliding "to a kind of a Cold War status."
3Turkmenistan has developed a feasibility study for new refinery construction in the village of Ekerem of Balkan province. The projects of further modernization of existing facilities, as well as construction of new refinery and petrochemical plant are being worked out now, in this connection, a feasibility study on the construction of a new refinery in the village of Ekerem of Balkan province has been worked out. Design and construction of the new plant will be based on modern technologies and equipment ensuring safe, reliable and long-term operation of facilities. The plant will comply with international standards in the field of environmental protection and ecological safety.
4The fifth Congress of the Leaders of World and Traditional Religions took place in Astana, Kazakhstan, on June 10 and 11. Congress attendees, including UN Secretary General Ban Ki-moon, reflected on the theme of "dialogue in the name of peace and of development." Participants called for the use of the "mechanisms of the United Nations and other international organizations" to address violent conflicts. According to a Kazakh government news agency, Cardinal Jean-Louis Tauran, president of the Pontifical Council for Interreligious Dialogue, said that "we live in troubled times, in the troubled world, so in relation to religion, we should seek wisdom."
5Iran resumes Caspian oil swap. Iran has marked resumption of Caspian oil swaps by taking delivery of the first gasoline cargo since 2010 when such deals were halted, local media said on Wednesday. "The first cargo of swapped gasoline was unloaded at the Bandar Anzali dock, stored and transferred to an oil terminal in Rasht," head of the National Iranian Oil Products Distribution Company for Iran's Gilan province Fardin Cheraji said. The official did not reveal the origin of the cargo but such swaps used to be made with Kazakhstan, Turkmenistan and Azerbaijan. Under the arrangement, Iran received oil in its northern ports and refined it for use in its northern provinces and delivered an equivalent amount to its partners in the Persian Gulf. [PRESSTV]
6Why Russia's eyes are now firmly focused on China. "The rupture between Russia and the West stemming from the 2014 crisis over Ukraine has wide-ranging geopolitical implications. Russia has reverted to its traditional position as a Eurasian power sitting between the East and the West, and it is tilting towards China in the face of political and economic pressure from the US and Europe. Moscow is now closer to Beijing than to Berlin. This does not presage a new Sino-Russian bloc, but that the epoch of post-communist Russia's integration with the West is over" writes Dmitri Trenin for the Business Report.
7The Ministry of Foreign Affairs of Turkmenistan held a meeting with the delegation of the European Bank for Reconstruction and Development (EBRD), headed by the first vice-president, chief operating officer of the bank Philip Bennett. During the talks, the sides discussed priority areas of cooperation in order to improve the investment climate in Turkmenistan, issues of international cooperation for the development of private structures, strategies to increase access to finance for private enterprises and entrepreneurs, the issues of practical implementation of new joint projects.
8Deloitte announced that it has become a sponsor of the AIIF 2015 (Azerbaijan International Insurance Forum) which will be held at the Fairmont Hotel, Baku, on 2-3 July 2015. The sixth Edition of the most important event in the Caucasus Region dedicated to insurance and reinsurance aims to find the most practical solutions in the current markets conditions and to strengthen the business cooperation between the participants.
9Just Politics: Iran, Like the Rest, Is Not Blameless. "Current media and political discourses attempting to rationalize the multiple conflicts in the Middle East region tend to invest in one singular reading, which tends to demonize one party and completely spare others. While the role of regional actors in supporting extremists in Syria and Iraq, which lead to the formation of IS is known and openly discussed, Iran cannot be spared the blame. Iran is part and parcel of ongoing conflicts, has contributed to some, reacted to others; it labored to defeat US ambitions, but also cooperated with Washington when their interests intersected. It is as sectarian as the rest, and abashedly so" writes Dr. Ramzy Baroud for the Palestine Chronicle.
10Kazakhstan Pharmaceuticals Healthcare Report. Declining real incomes will moderate the demand for pharmaceuticals in Kazakhstan in the short – term. However continued expansion in government procurement will offset this and contribute to top line growth. With the government increasingly tying market access to a level of domestic investment drugmakers will need to expand their scale of operations in the country. We expect foreign pharmaceutical companies with manufacturing facilities in Kazakhstan to invest in improving their output to meet the rising demand for pharmaceuticals within the country. [MENA.FN]
China-Eurasia Council condemns aggression of Azerbaijan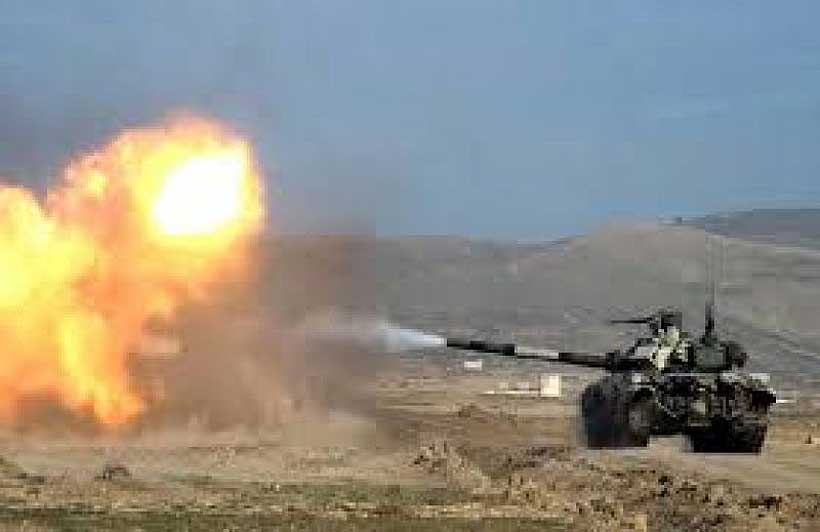 China-Eurasia Council for Political and Strategic Research strongly condemns Azerbaijani aggression which Baku started on July 12, 2020. Azerbaijani Ministry of Defense is a threat for the entire World as it is speaking about its aims to strike Metsamor Nuclear Plant, which is located in Armenia. Baku must understand that this is a crime against humanity, and it is equal to nuclear strike.The destruction of Metsamor Nuclear plant will be a disaster not only for Armenia, but also for Iran, Georgia and Azerbaijan, it will harm World's environment and stand a real problem for several generations of the World. It is worth mentioning, that this time Baku attacked the Northern borders of Armenia, which are sovereign territory of the Republic of Armenia according to International law. Azerbaijan violated the principle of territorial integrity of a sovereign state, which is one of the important pillars of International law.
China-Eurasia Council for Political and Strategic Research condemns Azerbaijan for using force against civilian population of Armenia and calls for peaceful negotiations. Baku must show solidarity and join global ceasefire initiated by the UN secretary general Antonio Guterres and must not try to escalate the situation on the border to deflect public attention from the situation concerning the outbreak of Covid-19 in Azerbaijan. We call official Baku to take care of Azerbaijani people in the hard times of Coronavirus and not send its soldiers to real death. Being multinational Council, for us It's terrible to hear about lossfrom both sides and we express our sincere condolences. Hopefully peace will come to South Caucasus, which is an important crossroad in Eurasian mainland and it can stand a very important link for Belt and Road Initiative, if all problems solved in a peaceful way.
Condemnation Of Armenian Aggression By Friends Of Azerbaijan (FoA)
Friends of Azerbaijan (FoA) strongly condemns the coward act of Armenians aggression in the Tovuz district of Azerbaijan that is a sheer violation of international borders and law. The act is an attempt of Armenia to drive global attention from the peaceful dialogue and negotiation process on Nagorno Karabakh.
In an online meeting of the delegates of the Friends of Azerbaijan (FoA), a joint declaration of condemnation has been issued by the honorable members of Friends of Azerbaijan (FoA).
According to this declaration, Armenian aggression can jeopardize the whole South Caucasus region. The incident on July 12, 2020, is being considered as a direct attack on Azerbaijan and the repercussions of this incident can result in massive catastrophe in the entire region.

The delegates of Friends of Azerbaijan (FoA) stressed the global powers to come forward and take serious action on Armenian intervention by violating the international border of Azerbaijan. The act of Armenia is an open challenge to the sovereignty of Azerbaijan.
Malik Ayub Sumbal founder of Friends of Azerbaijan (FoA) termed that Armenia is losing its legal and moral position on Nagorno Karabakh and there is mounting pressure on Armenia by the international community for the peaceful solution of Nagorno Karabakh according to the UN Resolutions. At this time to get rid of such kind of diplomatic moves, Armenia has launched another major front in Tovuz.
When the whole world is busy against the Covid19 Armenian Prime Minister has chosen a very dangerous path that can take the whole region into war and bloodshed.
Friends of Azerbijan (FoA) is firmly standing with shoulder by shoulder to the people of Azerbaijan and martyr's families at this hour.
Kyrgyz Republic to Enhance Quality of Education with World Bank Financing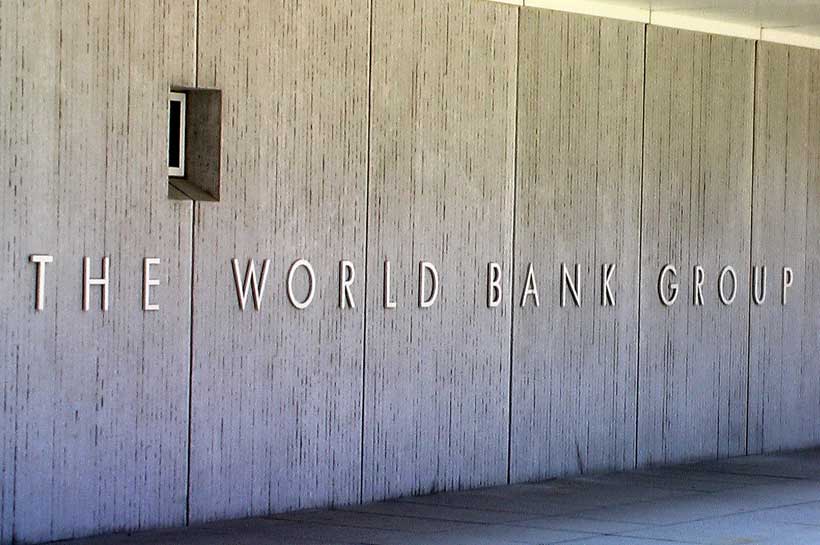 The Kyrgyz Republic will receive World Bank financing for the Learning for the Future Project in the amount of $50 million, on highly concessional terms. $25 million is allocated in the form of a grant, which requires no repayment, while the other $25 million is credit with a 0.75% interest rate, with repayments eased over 38 years, and a six-year grace period.
"The Learning for the Future Project aims to help raise the Kyrgyz Republic's human capital through enhancing school readiness and teacher effectiveness," says Bolormaa Amgaabazar, World Bank Country Manager for the Kyrgyz Republic. "The project puts special emphasis on distance and online learning, increasing digital literacy and building teacher capacity for best teaching-learning practice. Such support will help the country's education system better respond to learning from home during the current school closures and recovery period from the COVID-19 pandemic. In the long run, this approach will help better prepare children for learning and adapting to a fast-changing future economy."
The project has four main areas of support: expanding school readiness for underserved children; increasing effectiveness in teaching practice; enhancing technology-enabled support for learning; and enhancing measurement of learning. In the coming five years, the project will specifically help:
Establish 500 fully equipped community-based kindergartens in rehabilitated premises, thus enabling a successful transition to school for 20,000 children aged 3-5 years, in poor communities countrywide;
Build teacher competencies for more effective teaching of reading, mathematics and sciences in primary and secondary schools, through training in effective pedagogy and assessment, provision of digital learning content, resources and materials in 1,200 schools (53 percent of the total number of schools in the country);
Provide digital literacy training for 36,000 teachers to enhance their capacities to use digital technologies for professional development and effective teaching;
Equip 1,200 schools with an IT platform to support technology-enabled teaching and learning. The Republican Institute of In-Service Teacher Training will assist in developing digital content for teaching and learning;
Introduce a new criteria-based assessment instrument and methodology, develop and introduce standardized tests aligned with new learning standards, conduct the National Learning Assessment in 2023 for grades 4 and 8, and participate in the Program for International Student Assessment (PISA) 2024.
The project will be implemented by the Ministry of Education and Science of the Kyrgyz Republic during 2020-2025, using its existing institutional structures and in compliance with relevant World Bank procedures and standards.
The project supports the World Bank's 2019-2022 Country Partnership Framework for the Kyrgyz Republic and is closely aligned with the National Education Sector Strategy-2040 of the Ministry of Education and Science, which is now under development. The project was approved by the World Bank's Board of Executive Directors on March 31, 2020 and was ratified by the Parliament of the Kyrgyz Republic on June 11, 2020.