Russia Threatens Response To New US Weapons In Baltics
The 10 most important things you need to know on Caspian Sea Region for Tuesday, June 16:
1"If heavy US military equipment, including tanks, artillery batteries and other equipment really does turn up in countries in eastern Europe and the Baltics, that will be the most aggressive step by the Pentagon and Nato since the Cold War, Russia will have no option but to build up its forces and resources on the Western strategic front" Russian defence ministry official General Yuri Yakubov said. Russia's response could include delivering missiles to the Russian exclave of Kaliningrad between Poland and Lithuania. It would also look to increase troop numbers in Belarus. Our hands are completely free to organise retaliatory steps to strengthen our Western frontiers," Yakubov said.
2What is Iran's game plan in Iraq? "In Iraq today, there are reminders everywhere of how Iran's influence has grown since Tehran moved in to join the fight against so-called Islamic State (IS).The seizure of Iraq's second city, Mosul, by IS fighters one year ago was as much of a shock to Iran's Shia leaders as it was to many Iraqis. The prospect that a friendly neighbour and ally, ruled by fellow Shia politicians, could be replaced by an extremist Sunni regime prompted Tehran into swift action. For Iran, Iraq was also home to Shia Islam's holiest shrines and a land bridge to another key Arab ally, Syria" writes Kasra Naji for the BBC.
3The Islamic Republic of Iran is hosting a two-day conference titled Applied Conference on Trade with Iraq, Azerbaijan, and Turkmenistan. By holding the conference, Iran tries to find ways to boost and streamline trade with the guest countries. The conference is attended by consultants to the minister of industry, mining and trade, related director generals from the Foreign Ministry, high-ranking officials from the Trade Development Organization, heads of the attending countries' joint chambers of commerce with Iran, trade consultants, ambassadors, and tradesmen.
4All efforts for sustainable development and a stable future must involve a deep respect for human rights and the strengthening of rule of law, United Nations Secretary- General Ban Ki-moon affirmed today as he concluded his five-day tour of Central Asia with a visit to Turkmenistan. Speaking to a gathering of local officials and students at the University for Humanities and Development in the Turkmen capital of Ashgabat earlier this morning, the Secretary- Generalapplauded Turkmenistan's encouraging steps towards a climate- friendly future amid the approval of a National Climate Change Strategy and the Government's declared intention to soon approve an action plan for moving toward a green economy. In a region marred by climate, water and other environmental issues, Mr. Ban said he welcomed Turkmenistan's efforts to work with its neighbours in order to find lasting and peaceful solutions to two of the world's most exacting problems: climate change and the growing need for sustainable development.
5"Arabs, Iran and Turkey need today more than ever a "comprehensive regional summit" that should last for weeks. Its goal is to recover the regional stance to co-exist and promote peace between countries and peoples, for fear of being dragged into the path of a fearsome war. This war trail is ready and sliding in it is easy and seductive, but no one knows its results. If we use the Iran-Iraq War as a scale, it will probably not be an exaggeration to say that the damned regional war that we are about to engage in may go on for a century" writes Dr Khaled Hroub for the Peninsula.
6A Kazakh delegation headed by Deputy Foreign Minister and Expo 2017 Commissioner Rapil Zhoshybayev visited Madrid on Monday to promote the first edition of the fair to be held in a Eurasian Union country. The commissioner began the day with a meeting with Spanish Foreign Minister Jose Manuel Garcia-Margallo at Santa Cruz Palace. While at the Economy Ministry, the Kazakh delegation briefed Spanish business leaders about the economic opportunities the fair will offer. The exhibition will be built on 174 hectares (430 acres), with the spherically shaped Kazakhstan pavilion located in the center. Kazakhstan, a country rich in traditional energy sources, has dedicated its Expo 2017 pavilion to renewable energy."We will show the world our country's wealth and customs," the Expo commissioner said. Kazakh authorities expect about 100 countries – including Spain – and 14 international bodies to take part in the fair.
7Trade between Russian and gas-rich Azerbaijan is expected to continue along an upward trajectory, Russian President Vladimir Putin said. Putin met during the weekend in Baku, with Azeri President Ilham Aliyev to discuss economic opportunities in the Caspian region. The Azeri president said trade relations between both sides remained strong, even as global economic growth struggles to emerge from recession. "I would like to note that despite the economic turbulence, trade between our countries has been growing," Putin added. "Last year it went up by about 12 percent, I believe, while in the first quarter of this year [it went up] by almost 6 percent."
8Russia's United Aircraft wants a new wide-body aircraft it is developing with a Chinese company to be flying by 2025, as part of an ambitious project to take on Western plane makers Airbus and Boeing. Commercial Aircraft Corp of China and United Aircraft , both state-controlled firms, have been considering the joint development of a wide-body jet for a year, in what could set off old Cold War rivalries. United Aircraft Corporation's new boss Yury Slyusar, who took the reins in January, said the Russian and Chinese governments would be in a position to decide on whether to proceed with the project after it is presented in September. The joint project could give both China and Russia a chance to compete in the wide-body segment which currently operates as an often state- subsidized duopoly under Europe's Airbus and US rival Boeing.
9"During a visit by Iranian Oil Minister Bijan Zanganeh to Azrbaijan (in 2014), Zanganeh and Azerbaijani Minister of Industry and Energy Natig Aliyev talked over a plan to have Azerbaijani tradesmen export goods to Turkmenistan while Iran would fund projects in Azerbaijan, out of debts Iran owes Turkmenistan, said Mohammad Taghi Amanpour, Consultant & Special Representative to The Iranian Minister of Petroleum for Exporting Goods & Technical and Engineering Services. This would come with the condition that the Azerbaijani tradesmen would export Iranian goods to Azerbaijan or any other country."We can take on any project in Azerbaijan out of the money Turkmenistan demands from us. Then, Azerbaijan has oil and other goods which it can give to Turkmenistan. This is I think a very good opportunity which I recommend Azerbaijani tradesmen and producers use to the full. Iran wants its bilateral trade and cooperation with Turkmenistan to turn into tri or multi-lateral relations. The reason for that is that there is a special vibe to Turkmenistan. There are trade companies with long records and familiarity doing business in Turkmenistan," Amanpour stated.
10Russia's economy has stumbled on the back of dual strains from sanctions imposed in response to the crises in Ukraine and the low price of crude oil. For natural gas, British energy company BP said in an annual review that Russian production declined 4.3 percent from last year which, in terms of volume, was among the largest drops in the world. Gazprom Deputy Chairman Alexander Medvedev said last week the European economy will be about 1.7 trillion cubic feet short of what it needs to keep the economy moving by 2025. He added that Russian gas sent through Ukraine will stop moving to European markets after 2019. Russian meets about a quarter of Europe's natural gas needs, though most of that runs that the Soviet-era pipeline network in Ukraine. BP said pipeline shipments declined 6.2 percent globally for the largest decline on record, with Russian deliveries down 11.8 percent.
UNIDO, Italy support small manufacturers in Iran to comply with global environmental agreements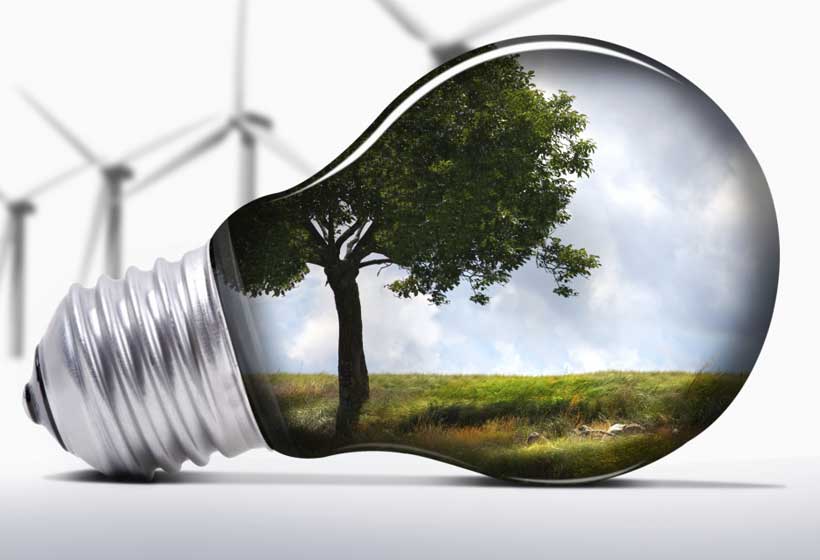 The United Nations Industrial Development Organization (UNIDO) and Iran's National Ozone Unit (NOU) today organized a workshop in Tehran to formulate a technical and business strategy to support small manufacturers of refrigeration equipment and insulation material with the adoption of new ozone- and climate-friendly substances and technologies. This will contribute to Iran's efforts to comply with its commitment, under the Montreal Protocol, to reduce its use of ozone-depleting substances – specifically, hydro-chlorofluorocarbons (HCFC) – commonly used in this sector.
Through the Multilateral Fund for the Implementation of the Montreal Protocol, UNIDO and Italy assist small manufacturers of refrigeration equipment in Iran – ranging from small chillers to domestic and commercial-scale refrigerators – to adapt their manufacturing processes and products in compliance with the second stage of the HCFC phase-out plan set by the Iranian government.
During the workshop, technology suppliers explained how small manufacturers can continue their operations with alternative chemical substances, while maintaining safety. "The NOU will consider the outputs of this workshop in the national strategy, hoping to successfully meet challenges ahead, specifically for small and medium-sized enterprises," said Medi Bakhshizade, project coordinator of Iran's National Ozone Office.
Several alternatives to HCFCs are readily available, but some of them are known to have high global warming potentials (GWP). Under the Kigali Amendment to the Montreal Protocol, a direct switch to natural refrigerants, which have zero ozone depleting potential (ODP) and low GWP, is encouraged.
In the case of Iran, the most promising alternative for small companies is cyclopentane, which could be locally produced if there is enough demand. However, the substance is high flammable, meaning new technical skills and safety installations and equipment would be required and these constitute a major financial barrier for small companies. Active cooperation between companies, local chemical formulators and technology suppliers could help tackle this barrier.
UNIDO project manager Fukuya Iino said, "UNIDO would like to promote energy-efficient technologies while phasing out HCFCs. Small companies are faced with challenges to adopt new technologies, and this is why we are asking possible technology suppliers to share their know-how with them."
A number of technology and financing options to support small manufacturing companies were presented during the workshop. The event offered a platform for small beneficiary manufacturers, technology suppliers, chemical material formulators, governmental focal points, and other stakeholders, to share knowledge and develop partnerships.
Among participating speakers were technology suppliers from Italy (two), Australia (one) and Iran (one). Forty-five participants actively joined the discussion between speakers, panel members, and the audience.
The Future of the Armenian-Chinese Relations
December 13-16, 2018, Yerevan- leading scholars from the Chinese Academy of Social Sciences were invited by the "China-Eurasia" Council for Political and Strategic Research, foundation to visit Armenia. Within the framework of the visit with their Armenian colleagues Dr. Xiao Bin, Dr. Bao Yi and Dr. Wu Hongwei participated in an academic seminar "China, Eurasia and Armenia: Views from Yerevan and Beijing." It is worth mentioning that Chinese initiative "One Belt, One Road" provides a lot of opportunities to other states to get Chinese investments, but they are not any big Chinese investments in Armenia, even if we compare with other South Caucasian countries. Professor Wu Hongwei emphasized that the Chinese-Georgian relations have developed dynamically, and the Chinese side is making huge investments there. He expressed hopes that through the information and contacts with Armenian specialists obtained during the visit, it will be possible to draw new recommendations through which it will be possible to develop economic relations with Armenia. In turn, Dr. Bao Yi presented her research on China's humanitarian cooperation with Central Asian countries and noted that this successful experience can also be used in the South Caucasus. Dr. Xiao Bing introduced his paper on promotion of the cooperation of international capacity under One Belt, One Road initiative in the era of technological transformation.
The head of the ARMACAD, Dr. Khachik Gevorgyan told  about the  prospects of the ARMACAD in the  development of Sino-Armenian academic relations in the framework of the One Belt, One Road.
The organizer of this academic event, Dr. Mher Sahakyan, head of the "China-Eurasia" Council for Political and Strategic Research, foundation, spoke about the prospects for the development of the Armenian-Chinese relations in the framework of the Chinese initiative. As he noted, if a branch of one of the leading Chinese banks opened or if Armenia and China establish a joint bank, the result will be significant financial investments in Armenia. The financial field of the country will be diversified, and if Dram-Renminbi conversion is implemented, bilateral trade between Armenia and China will be realized in their own currencies. He recommended, that Armenia can try to stand a Regional member of the Asian Infrastructure bank and after get sovereign backed or non-sovereign backed loans for its state-owned noncommercial organizations, private organizations, and international organizations which works in the territory of Armenia, that they invest this money in Armenian North-South Road Corridor, whichwill significantly enhance Armenia's capabilities to be involved in the Silk Road Economic Belt's China-Central Asia-West Asia Economic Belt. Armenia and China can also start cooperation in UN peacekeeping missions, as both states are interested in it.
Dr. Mher Sahakyan, also talked about the possibility of creating an Armenian-Chinese joint military-industrial center in Armenia, which will produce military robots, drones and so forth.
He also noted that Armenia can negotiate with China for its participation in the "Digital Silk Road," Armenia and China can also cooperate on the research of the development of the 5G.
After the academic seminar Chinese and Armenian scholars agreed to strengthen cooperation between the Armenian Foundation "China-Eurasia" Council for Political and Strategic Research and the Chinese Academy of Social Sciences, to conduct joint research and make recommendations for the development of Armenian-Chinese relations.
Circular Economy: Proposal to boost the use of organic and waste-based fertilisers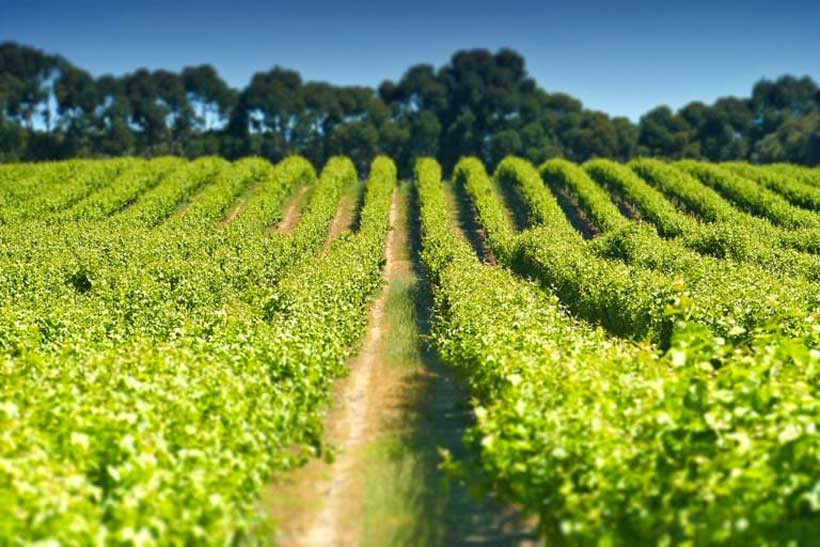 The EU institutions have found an agreement on new EU rules on fertilisers proposed by the Commission in 2016 as a key deliverable of the Circular Economy Package.
Negotiators from the European Parliament, Council and Commission have reached a preliminary political agreement on the Commission's proposal from March 2016 which built on the Commission's 2015 Circular Economy Action Plan.
The new rules will facilitate the access of organic and waste-based fertilisers to the EU Single Market. It also introduces limits for cadmium and other contaminants in phosphate fertilisers. This will help to reduce waste, energy consumption and environmental damage, as well as limit the risks to human health.
Jyrki Katainen, Vice-President for Jobs, Growth, Investment and Competitiveness, said: "Unlike traditional fertilisers which are highly energy intensive and rely on scarce natural resources, bio-waste fertilisers have the potential to make farming more sustainable. These new rules will also help to create a new market for reused raw materials in line with our efforts to build a circular economy in Europe."
Elżbieta Bieńkowska, Commissioner for Internal Market, Industry, Entrepreneurship and SMEs, added: "The new EU rules will open up new market opportunities for innovative companies producing organic fertilisers and create new local jobs, provide wider choice for our farmers and protect our soils and food. At the same time we are also making sure that our European industry will be able to adapt to the proposed changes."  
The main elements of the new rules are:
Opening the Single Market for organic fertilisers: The agreement on the Fertilising Products Regulation will open the market for new and innovative organic fertilisers by defining the conditions under which these can access the EU Single Market. The Regulation will provide common rules on safety, quality and labelling requirements for all fertilisers to be traded freely across the EU. Producers will need to demonstrate that their products meet those requirements before affixing the CE mark.
Introducing limit values for toxic contaminants in certain fertilisers:The Regulation for the first time introduces limits for toxic contaminants, including a new 60 mg/kg limit for cadmium which will be further reviewed 4 years after the date of application. This will guarantee a high level of soil protection and reduce health and environmental risks, while allowing producers to adapt their manufacturing process to comply with the new limits. To encourage the use of even safer fertilisers, producers will also be able to use a low-cadmium label applicable to products with less than 20mg/kg cadmium content. These rules will affect those fertilisers that choose to affix CE marking.
Maintaining optional harmonisation:The Regulation also offers the possibility to opt for optional harmonisation. A manufacturer who does not wish to CE-mark the product can choose to comply with national standards and sell the product to other EU countries based on the principle of mutual recognition.
Next steps
The preliminary political agreement reached by the European Parliament, Council and Commission in so-called trialogue negotiations has today been confirmed by the Member States' representatives and is now subject to formal approval by the European Parliament and Council. The Regulation will then be directly applicable in all Member States and will become mandatory in 2022.
Background
Under the 2015 Circular Economy Action Plan, the Commission called for a revision of the EU regulation on fertilisers to facilitate the EU-wide recognition of organic and waste-based fertilisers. The sustainable use of fertilisers made from organic waste material in agriculture could reduce the need for mineral-based fertilisers, the production of which has negative environmental impacts, and depends on imports of phosphate rock, a limited resource.
Under current rules, only conventional, non-organic fertilisers, typically extracted from mines or produced chemically can freely be traded across the EU. Innovative fertilising products produced from organic materials are outside the scope of the current Fertilisers Regulation. Their access to the single market is therefore dependant on mutual recognition between Member States, which is often difficult due to diverging national rules. Such products therefore have a competitive disadvantage which hampers innovation and investment in the circular economy.
According to estimates, if more bio-waste was recycled, it could replace up to 30 % of non-organic fertilisers. Currently, the EU imports around 6 million tonnes of phosphates a year but could replace up to 30% of this total by extraction from sewage sludge, biodegradable waste, meat and bone meal or manure.
The Commission has also recently presented a new Bioeconomy Strategy, as announced by President Juncker and First Vice-President Timmermans in their letter of intent accompanying President Juncker's 2018 State of the Union Address, which will further support the scaling up the sustainable use of renewable resources and  boost jobs, growth and investment into a sustainable circular bioeconomy in Europe.