Russia cracked Snowden files: Identities of US and UK Spies Revealed
The 10 most important things you need to know on Caspian Sea Region for Monday, June 15:
1Britain has been forced to remove some of its spies after Russia and China accessed the top-secret raft of documents taken by former US intelligence contractor Edward Snowden, British media reported. The BBC and the Sunday Times cited senior government and intelligence officials as saying agents had been pulled, with the newspaper saying the move came after Russia was able to decrypt more than one million files."It is the case that Russians and Chinese have information. It has meant agents have had to be moved and that knowledge of how we operate has stopped us getting vital information," a Downing Street source said, according to the newspaper. An intelligence source told the Sunday Times: "We know Russia and China have access to Snowden's material and will be going through it for years to come, searching for clues to identify potential targets."
2The meetings of the presidents of Russia, Azerbaijan and Turkey in Baku during the opening of the first European Games shed little light on the prospects of processes taking place in the South Caucasus and other regions. The meeting between Vladimir Putin and Recep Tayyip Erdogan proceeded behind closed doors, and no statements were made after that or other meetings with their participation. Experts conclude that the three presidents have failed to reach agreement on various issues, including in relation to the Nagorno-Karabakh conflict. The expectation was that the three leaders would find some common language, as the policy of international isolation has been applied to all the three nations. Perhaps some separate agreements were reached, but there are so many contradictions in the interests of Russia, Turkey and Azerbaijan now that these agreements will necessarily hit one of the sides. [ArmeniaNow]
3Azerbaijan as a Model of Civility in the Caspian Region. "almost everything about the way Azerbaijan is handling their transition from a Soviet Republic to a modern, sovereign nation is admirable. From their ambitious efforts to preserve their ancient history to their desire to promote peace and stability in the region to their ability to build and maintain diplomatic relationships with key players in the Caspian Sea region (and beyond), Azerbaijan appears to have a very promising future. Their approach may have the potential to change the way the West and the Muslim world relate" writes JJ Harper for the Modern Diplomacy.
4Iran eyeing $30bn Turkmen barter plan. Iran said on Sunday that it plans to offer a barter scheme to Turkmenistan through which it would pay for natural gas imports by gas industry equipment as well as technical services. Mohammad-Taqi Amanpour, an advisor to the petroleum minister of Iran on exports of equipment and technical services, told a forum in capital Tehran that the value of the barter scheme will be $30 billion for a period of 10 years. Amanpour also said that Iran has so far paid a maximum of $3 billion per year for importing natural gas from its northern neighbor.
5Baiting the Bear: U.S. Congressional Attitudes Keeping Russia the Enemy. "That mindset sets a fairly stark characterization: Russia is an aggressive and untrustworthy dictatorship that is an innate contradiction to American values. As such it will inevitably always be a threat to U.S. interests and global security" writes Dr. Matthew Crosston for the Modern Diplomacy.
6The Presidents of Azerbaijan, Turkey and Turkmenistan will hold a meeting in Ashkhabad. Oxu.Az reports citing APA that the statement came from Turkish President Recep Tayyip Erdogan. He said the meeting is due in December. Noting that he met the president of Azerbaijan, Ilham Aliyev, Erdogan said more decisive steps will be taken for development of relations between the two countries.
7Boosts competitiveness of Kazakh small businesses. The EBRD helped Kazakhstan's Almaty Ventilation Plant improve production and start exporting. Optimal air conditioning and ventilation are essential for maintaining a healthy environment and efficient use of energy. Producing quality ventilation and filtering systems is therefore not just hot air but a great business opportunity. The EBRD helped a Kazakh ventilation manufacturer improving production and start exporting its products. This project is currently funded by the Government of Kazakhstan as a core donor, by the United States and BG Kazakhstan.
8Kazakhstan beyond Borat. "Kazakhstan has been trying since the early years of independence to introduce the country to the awareness of the global community. Although reluctantly declaring independence from the Soviet Union, it has become vital for the country to differentiate itself from Russia to gain significantly in its soft power repertoire of tools. This process, along with the strategic positioning of the country, gave rise to the well- known Kazakhstan image of being able to balance the interests of many great powers, intersecting in the Central Asia, including Russia, China, US, EU, Turkey and Iran" writes Petra Posega for the Modern Diplomacy.
9Iran says it plans to establish a joint bank with Azerbaijan in the near future. Mohsen Pak Ayeen, the Iranian ambassador to Azerbaijan, told Trend news agency on Sunday that the joint bank will be opened in Tehran. Pak Ayeen added that the issue will be discussed during a meeting between Valiollah Seif, the governor of the Central Bank of Iran (CBI), and his Azeri counterpart in Tehran. Nevertheless, he did not specify when the meeting will take place. At present, non-oil trade between Iran and Azerbaijan amounts to $500 million, he said, adding that the figure will reach $2 billion if tourism revenues and other incomes are taken into account.
10Football, money and politics. "Football has long turned into something more than just a sport. It is now a real instrument of soft power and yet another sticking point between Russia and the West" writes Nina Lavrenteva for the Modern Diplomacy.
China-Eurasia Council condemns aggression of Azerbaijan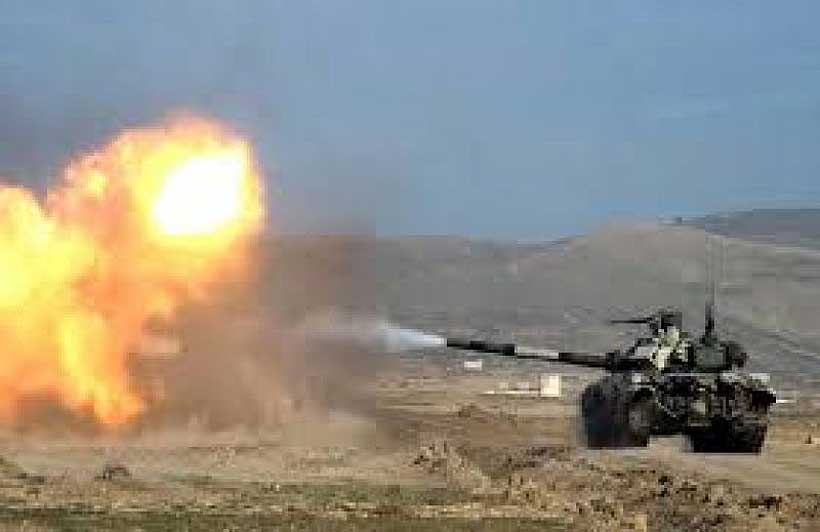 China-Eurasia Council for Political and Strategic Research strongly condemns Azerbaijani aggression which Baku started on July 12, 2020. Azerbaijani Ministry of Defense is a threat for the entire World as it is speaking about its aims to strike Metsamor Nuclear Plant, which is located in Armenia. Baku must understand that this is a crime against humanity, and it is equal to nuclear strike.The destruction of Metsamor Nuclear plant will be a disaster not only for Armenia, but also for Iran, Georgia and Azerbaijan, it will harm World's environment and stand a real problem for several generations of the World. It is worth mentioning, that this time Baku attacked the Northern borders of Armenia, which are sovereign territory of the Republic of Armenia according to International law. Azerbaijan violated the principle of territorial integrity of a sovereign state, which is one of the important pillars of International law.
China-Eurasia Council for Political and Strategic Research condemns Azerbaijan for using force against civilian population of Armenia and calls for peaceful negotiations. Baku must show solidarity and join global ceasefire initiated by the UN secretary general Antonio Guterres and must not try to escalate the situation on the border to deflect public attention from the situation concerning the outbreak of Covid-19 in Azerbaijan. We call official Baku to take care of Azerbaijani people in the hard times of Coronavirus and not send its soldiers to real death. Being multinational Council, for us It's terrible to hear about lossfrom both sides and we express our sincere condolences. Hopefully peace will come to South Caucasus, which is an important crossroad in Eurasian mainland and it can stand a very important link for Belt and Road Initiative, if all problems solved in a peaceful way.
Condemnation Of Armenian Aggression By Friends Of Azerbaijan (FoA)
Friends of Azerbaijan (FoA) strongly condemns the coward act of Armenians aggression in the Tovuz district of Azerbaijan that is a sheer violation of international borders and law. The act is an attempt of Armenia to drive global attention from the peaceful dialogue and negotiation process on Nagorno Karabakh.
In an online meeting of the delegates of the Friends of Azerbaijan (FoA), a joint declaration of condemnation has been issued by the honorable members of Friends of Azerbaijan (FoA).
According to this declaration, Armenian aggression can jeopardize the whole South Caucasus region. The incident on July 12, 2020, is being considered as a direct attack on Azerbaijan and the repercussions of this incident can result in massive catastrophe in the entire region.

The delegates of Friends of Azerbaijan (FoA) stressed the global powers to come forward and take serious action on Armenian intervention by violating the international border of Azerbaijan. The act of Armenia is an open challenge to the sovereignty of Azerbaijan.
Malik Ayub Sumbal founder of Friends of Azerbaijan (FoA) termed that Armenia is losing its legal and moral position on Nagorno Karabakh and there is mounting pressure on Armenia by the international community for the peaceful solution of Nagorno Karabakh according to the UN Resolutions. At this time to get rid of such kind of diplomatic moves, Armenia has launched another major front in Tovuz.
When the whole world is busy against the Covid19 Armenian Prime Minister has chosen a very dangerous path that can take the whole region into war and bloodshed.
Friends of Azerbijan (FoA) is firmly standing with shoulder by shoulder to the people of Azerbaijan and martyr's families at this hour.
Kyrgyz Republic to Enhance Quality of Education with World Bank Financing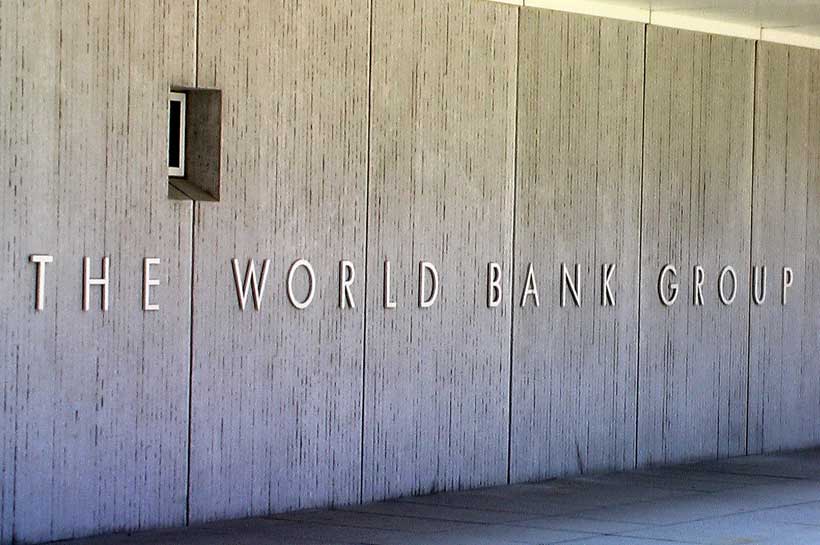 The Kyrgyz Republic will receive World Bank financing for the Learning for the Future Project in the amount of $50 million, on highly concessional terms. $25 million is allocated in the form of a grant, which requires no repayment, while the other $25 million is credit with a 0.75% interest rate, with repayments eased over 38 years, and a six-year grace period.
"The Learning for the Future Project aims to help raise the Kyrgyz Republic's human capital through enhancing school readiness and teacher effectiveness," says Bolormaa Amgaabazar, World Bank Country Manager for the Kyrgyz Republic. "The project puts special emphasis on distance and online learning, increasing digital literacy and building teacher capacity for best teaching-learning practice. Such support will help the country's education system better respond to learning from home during the current school closures and recovery period from the COVID-19 pandemic. In the long run, this approach will help better prepare children for learning and adapting to a fast-changing future economy."
The project has four main areas of support: expanding school readiness for underserved children; increasing effectiveness in teaching practice; enhancing technology-enabled support for learning; and enhancing measurement of learning. In the coming five years, the project will specifically help:
Establish 500 fully equipped community-based kindergartens in rehabilitated premises, thus enabling a successful transition to school for 20,000 children aged 3-5 years, in poor communities countrywide;
Build teacher competencies for more effective teaching of reading, mathematics and sciences in primary and secondary schools, through training in effective pedagogy and assessment, provision of digital learning content, resources and materials in 1,200 schools (53 percent of the total number of schools in the country);
Provide digital literacy training for 36,000 teachers to enhance their capacities to use digital technologies for professional development and effective teaching;
Equip 1,200 schools with an IT platform to support technology-enabled teaching and learning. The Republican Institute of In-Service Teacher Training will assist in developing digital content for teaching and learning;
Introduce a new criteria-based assessment instrument and methodology, develop and introduce standardized tests aligned with new learning standards, conduct the National Learning Assessment in 2023 for grades 4 and 8, and participate in the Program for International Student Assessment (PISA) 2024.
The project will be implemented by the Ministry of Education and Science of the Kyrgyz Republic during 2020-2025, using its existing institutional structures and in compliance with relevant World Bank procedures and standards.
The project supports the World Bank's 2019-2022 Country Partnership Framework for the Kyrgyz Republic and is closely aligned with the National Education Sector Strategy-2040 of the Ministry of Education and Science, which is now under development. The project was approved by the World Bank's Board of Executive Directors on March 31, 2020 and was ratified by the Parliament of the Kyrgyz Republic on June 11, 2020.