Russia cracked Snowden files: Identities of US and UK Spies Revealed
The 10 most important things you need to know on Caspian Sea Region for Monday, June 15:
1Britain has been forced to remove some of its spies after Russia and China accessed the top-secret raft of documents taken by former US intelligence contractor Edward Snowden, British media reported. The BBC and the Sunday Times cited senior government and intelligence officials as saying agents had been pulled, with the newspaper saying the move came after Russia was able to decrypt more than one million files."It is the case that Russians and Chinese have information. It has meant agents have had to be moved and that knowledge of how we operate has stopped us getting vital information," a Downing Street source said, according to the newspaper. An intelligence source told the Sunday Times: "We know Russia and China have access to Snowden's material and will be going through it for years to come, searching for clues to identify potential targets."
2The meetings of the presidents of Russia, Azerbaijan and Turkey in Baku during the opening of the first European Games shed little light on the prospects of processes taking place in the South Caucasus and other regions. The meeting between Vladimir Putin and Recep Tayyip Erdogan proceeded behind closed doors, and no statements were made after that or other meetings with their participation. Experts conclude that the three presidents have failed to reach agreement on various issues, including in relation to the Nagorno-Karabakh conflict. The expectation was that the three leaders would find some common language, as the policy of international isolation has been applied to all the three nations. Perhaps some separate agreements were reached, but there are so many contradictions in the interests of Russia, Turkey and Azerbaijan now that these agreements will necessarily hit one of the sides. [ArmeniaNow]
3Azerbaijan as a Model of Civility in the Caspian Region. "almost everything about the way Azerbaijan is handling their transition from a Soviet Republic to a modern, sovereign nation is admirable. From their ambitious efforts to preserve their ancient history to their desire to promote peace and stability in the region to their ability to build and maintain diplomatic relationships with key players in the Caspian Sea region (and beyond), Azerbaijan appears to have a very promising future. Their approach may have the potential to change the way the West and the Muslim world relate" writes JJ Harper for the Modern Diplomacy.
4Iran eyeing $30bn Turkmen barter plan. Iran said on Sunday that it plans to offer a barter scheme to Turkmenistan through which it would pay for natural gas imports by gas industry equipment as well as technical services. Mohammad-Taqi Amanpour, an advisor to the petroleum minister of Iran on exports of equipment and technical services, told a forum in capital Tehran that the value of the barter scheme will be $30 billion for a period of 10 years. Amanpour also said that Iran has so far paid a maximum of $3 billion per year for importing natural gas from its northern neighbor.
5Baiting the Bear: U.S. Congressional Attitudes Keeping Russia the Enemy. "That mindset sets a fairly stark characterization: Russia is an aggressive and untrustworthy dictatorship that is an innate contradiction to American values. As such it will inevitably always be a threat to U.S. interests and global security" writes Dr. Matthew Crosston for the Modern Diplomacy.
6The Presidents of Azerbaijan, Turkey and Turkmenistan will hold a meeting in Ashkhabad. Oxu.Az reports citing APA that the statement came from Turkish President Recep Tayyip Erdogan. He said the meeting is due in December. Noting that he met the president of Azerbaijan, Ilham Aliyev, Erdogan said more decisive steps will be taken for development of relations between the two countries.
7Boosts competitiveness of Kazakh small businesses. The EBRD helped Kazakhstan's Almaty Ventilation Plant improve production and start exporting. Optimal air conditioning and ventilation are essential for maintaining a healthy environment and efficient use of energy. Producing quality ventilation and filtering systems is therefore not just hot air but a great business opportunity. The EBRD helped a Kazakh ventilation manufacturer improving production and start exporting its products. This project is currently funded by the Government of Kazakhstan as a core donor, by the United States and BG Kazakhstan.
8Kazakhstan beyond Borat. "Kazakhstan has been trying since the early years of independence to introduce the country to the awareness of the global community. Although reluctantly declaring independence from the Soviet Union, it has become vital for the country to differentiate itself from Russia to gain significantly in its soft power repertoire of tools. This process, along with the strategic positioning of the country, gave rise to the well- known Kazakhstan image of being able to balance the interests of many great powers, intersecting in the Central Asia, including Russia, China, US, EU, Turkey and Iran" writes Petra Posega for the Modern Diplomacy.
9Iran says it plans to establish a joint bank with Azerbaijan in the near future. Mohsen Pak Ayeen, the Iranian ambassador to Azerbaijan, told Trend news agency on Sunday that the joint bank will be opened in Tehran. Pak Ayeen added that the issue will be discussed during a meeting between Valiollah Seif, the governor of the Central Bank of Iran (CBI), and his Azeri counterpart in Tehran. Nevertheless, he did not specify when the meeting will take place. At present, non-oil trade between Iran and Azerbaijan amounts to $500 million, he said, adding that the figure will reach $2 billion if tourism revenues and other incomes are taken into account.
10Football, money and politics. "Football has long turned into something more than just a sport. It is now a real instrument of soft power and yet another sticking point between Russia and the West" writes Nina Lavrenteva for the Modern Diplomacy.
Discover the new Right to education handbook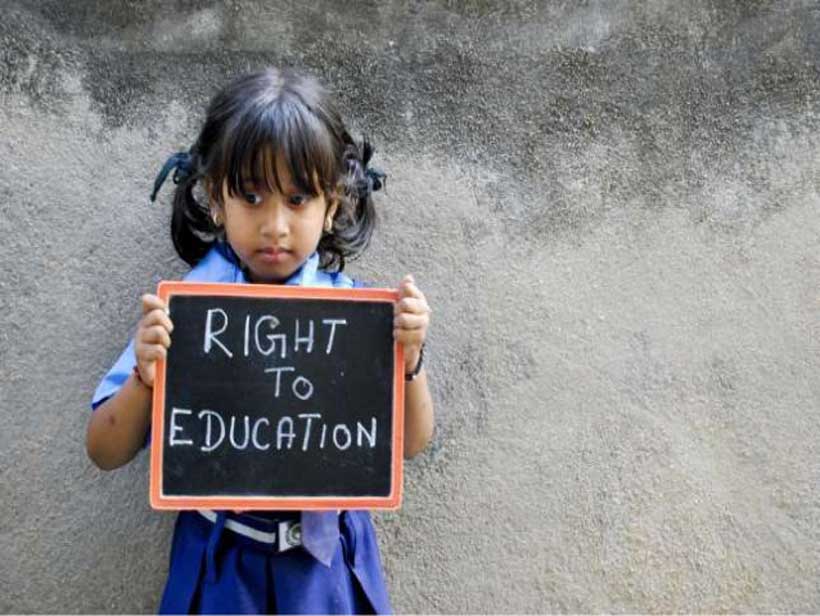 Education is a fundamental human right of every woman, man and child. However, millions are still deprived of educational opportunities every day, many as a result of social, cultural and economic factors.
UNESCO and the Right to Education Initiative (RTE) recently released the Right to education handbook, a key tool for those seeking to understand and advance that right. It is also an important reference for people working towards achieving Sustainable Development Goal 4 by offering guidance on how to leverage legal commitment to the right to education.
Why is this handbook important?
The aim of this handbook is to make sure that everyone enjoys their right to education. Its objective is not to present the right to education as an abstract, conceptual, or purely legal concept, but rather to be action-oriented. It provides practical guidance on how to implement and monitor the right to education along with recommendations to overcome persistent barriers. It seeks to do this by:
Increasing awareness and knowledge of the right to education. This includes the normative angle of the right to education, states' legal obligations, the various sources of law, what states must do to implement it, how to monitor it, and how to increase accountability.
Providing a summary of current debates and issues regarding education and what human rights law says about them, including on forced migration, education in emergencies, the privatization of education, and the challenge of reaching the most marginalized.
Providing an overview of the UN landscape and its mechanisms, including a clear understanding of the role of UNESCO and more generally the United Nations, as well as all relevant actors in education, particularly civil society.
Who should use this handbook?
The handbook was developed to assist all stakeholders who have a crucial role to play in the promotion and implementation of the right to education. This includes:
State officials, to ensure that education policies and practices are better aligned with human rights.
Civil servants, policy-makers, ministers, and the ministry of education staff, officials working in ministries and departments of justice, development, finance, and statistics, as well as National Human Rights Institutions.
Parliamentarians, their researchers and members of staff will find this handbook useful in evaluating and formulating education, human rights, and development legislation, and in implementing international human rights commitments to national law.
Judges, magistrates, clerks, and lawyers and other judicial officials can use the material to explain the legal obligations of the state and how to apply them.
Civil society including NGOs, development organizations, academics, researchers, teachers and journalists will benefit from this handbook as it includes guidance on how to incorporate the right to education in programmatic, research, and advocacy work.
Those who work for inter-governmental organizations, including at key UN agencies, will find this handbook useful in carrying out the mandate of their organizations. Private actors, multilateral and bilateral donors, and investors can use this handbook to ensure their involvement complies with human rights and that they understand and can apply their specific responsibilities.
How to use this handbook?
The handbook was designed to be accessible. Each chapter starts with the key questions addressed in the chapter and ends with a short summary consisting of key points and 'ask yourself' questions, designed to make the reader think deeper about issues raised in the chapter or to encourage people find out more about the situation in their own country.
For more than 70 years, UNESCO has been defending and advancing the right to education, which lies at the heart of its mandate. It recently ran a digital campaign on the #RightToEducation to mark the 70th anniversary of the Universal Declaration of Human Rights.
IEA launches World Energy Outlook in China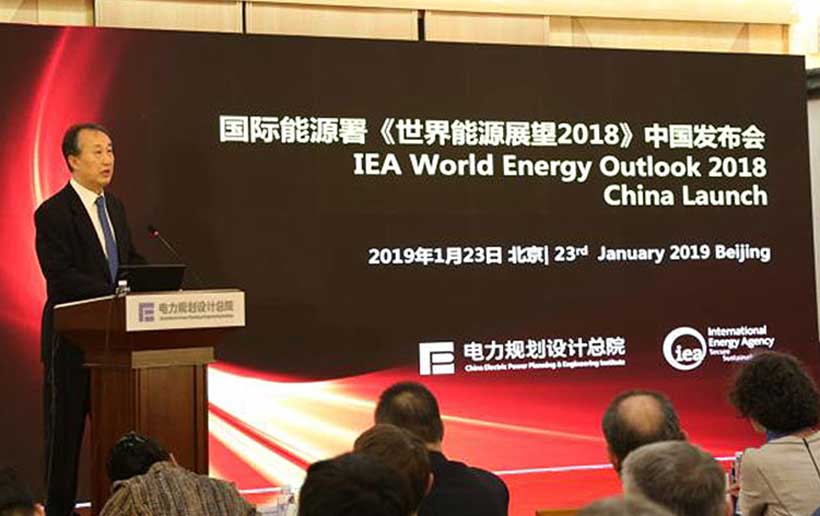 IEA Chief Modeller Laura Cozzi launched the latest World Energy Outlook in Beijing on 23 January. The China launch brought together over 120 officials and experts drawn from government, academia and the power industry to discuss the latest global energy trends, and the outlook for the electricity.
During his opening remarks, Li Ye, Executive Director General of China's National Energy Agency noted the strong IEA-China relationship that has delivered key results across a range of important areas of reform for China including: power market reform, distributed energy, renewables and gas market design.
At the IEA Ministerial meeting in 2015, China became one of the first countries to activate Association status with the Agency. Since then the IEA and China have been working closely together to achieve energy reform in China. In 2017, the IEA and China agreed a Three Year Work programme to boost energy policy analysis, promote clean energy systems, build capacity on energy regulation, and improve exchange of data on renewable energy and other resources.  The launch in Beijing was organised by the China Electricity Power Planning and Engineering Institute, which hosts IEA's China Liaison Office.
The IEA's work with China includes collaboration to draw upon best international practice in carbon emissions trading, and power market reforms that enables renewable energy to make a greater contribution to electricity supply. Work is ongoing with Chinese counterparts as the new Five Year Plan, and longer-term plans, are put in place to accelerate China's clean energy transition.  The IEA will launch its latest work on China's Power System Reform in Beijing on 25 February.
UNIDO to pilot Better Cotton Initiative in Egypt towards sustainable cotton production
The United Nations Industrial Development Organization (UNIDO), under the framework of The Egyptian Cotton Project, launched the Better Cotton Initiative (BCI) pilot in the country to support the Egyptian Cotton branding as part of a renewed drive to increase product sustainability, improve working conditions along the supply chain, and support cotton growers and relevant institutions in paving the way towards the pilot's national upscaling.
"The project's vision is to pilot the BCI standard system in Egypt to advance the cotton industry in a way that cares for the environment and the farmers growing it, through a multi-stakeholder programme jointly coordinated by UNIDO, relevant governmental entities, farmers' cooperatives, cotton and textile associations, and local and international private sector stakeholders," said The Egyptian Cotton Project's spokesperson.
The BCI will  strengthen the competitiveness of the Egyptian textile industry in the global market through an holistic approach to sustainable cotton production which covers all three pillars of sustainability: environmental, social and economic. Farmers will receive trainings and those who meet rigorous levels of sustainable production and employee welfare will be granted the BCI standard.
Funded by the Italian Agency for Development Cooperation, the Egyptian Cotton project is implemented by UNIDO in collaboration with the Ministry of Trade and Industry, the Ministry of Agriculture and Land Reclamation as well as with local and international textile private sector stakeholders. It also leverages the "Cottonforlife" CSR initiative by Filmar Group.