Russia cracked Snowden files: Identities of US and UK Spies Revealed
The 10 most important things you need to know on Caspian Sea Region for Monday, June 15:
1Britain has been forced to remove some of its spies after Russia and China accessed the top-secret raft of documents taken by former US intelligence contractor Edward Snowden, British media reported. The BBC and the Sunday Times cited senior government and intelligence officials as saying agents had been pulled, with the newspaper saying the move came after Russia was able to decrypt more than one million files."It is the case that Russians and Chinese have information. It has meant agents have had to be moved and that knowledge of how we operate has stopped us getting vital information," a Downing Street source said, according to the newspaper. An intelligence source told the Sunday Times: "We know Russia and China have access to Snowden's material and will be going through it for years to come, searching for clues to identify potential targets."
2The meetings of the presidents of Russia, Azerbaijan and Turkey in Baku during the opening of the first European Games shed little light on the prospects of processes taking place in the South Caucasus and other regions. The meeting between Vladimir Putin and Recep Tayyip Erdogan proceeded behind closed doors, and no statements were made after that or other meetings with their participation. Experts conclude that the three presidents have failed to reach agreement on various issues, including in relation to the Nagorno-Karabakh conflict. The expectation was that the three leaders would find some common language, as the policy of international isolation has been applied to all the three nations. Perhaps some separate agreements were reached, but there are so many contradictions in the interests of Russia, Turkey and Azerbaijan now that these agreements will necessarily hit one of the sides. [ArmeniaNow]
3Azerbaijan as a Model of Civility in the Caspian Region. "almost everything about the way Azerbaijan is handling their transition from a Soviet Republic to a modern, sovereign nation is admirable. From their ambitious efforts to preserve their ancient history to their desire to promote peace and stability in the region to their ability to build and maintain diplomatic relationships with key players in the Caspian Sea region (and beyond), Azerbaijan appears to have a very promising future. Their approach may have the potential to change the way the West and the Muslim world relate" writes JJ Harper for the Modern Diplomacy.
4Iran eyeing $30bn Turkmen barter plan. Iran said on Sunday that it plans to offer a barter scheme to Turkmenistan through which it would pay for natural gas imports by gas industry equipment as well as technical services. Mohammad-Taqi Amanpour, an advisor to the petroleum minister of Iran on exports of equipment and technical services, told a forum in capital Tehran that the value of the barter scheme will be $30 billion for a period of 10 years. Amanpour also said that Iran has so far paid a maximum of $3 billion per year for importing natural gas from its northern neighbor.
5Baiting the Bear: U.S. Congressional Attitudes Keeping Russia the Enemy. "That mindset sets a fairly stark characterization: Russia is an aggressive and untrustworthy dictatorship that is an innate contradiction to American values. As such it will inevitably always be a threat to U.S. interests and global security" writes Dr. Matthew Crosston for the Modern Diplomacy.
6The Presidents of Azerbaijan, Turkey and Turkmenistan will hold a meeting in Ashkhabad. Oxu.Az reports citing APA that the statement came from Turkish President Recep Tayyip Erdogan. He said the meeting is due in December. Noting that he met the president of Azerbaijan, Ilham Aliyev, Erdogan said more decisive steps will be taken for development of relations between the two countries.
7Boosts competitiveness of Kazakh small businesses. The EBRD helped Kazakhstan's Almaty Ventilation Plant improve production and start exporting. Optimal air conditioning and ventilation are essential for maintaining a healthy environment and efficient use of energy. Producing quality ventilation and filtering systems is therefore not just hot air but a great business opportunity. The EBRD helped a Kazakh ventilation manufacturer improving production and start exporting its products. This project is currently funded by the Government of Kazakhstan as a core donor, by the United States and BG Kazakhstan.
8Kazakhstan beyond Borat. "Kazakhstan has been trying since the early years of independence to introduce the country to the awareness of the global community. Although reluctantly declaring independence from the Soviet Union, it has become vital for the country to differentiate itself from Russia to gain significantly in its soft power repertoire of tools. This process, along with the strategic positioning of the country, gave rise to the well- known Kazakhstan image of being able to balance the interests of many great powers, intersecting in the Central Asia, including Russia, China, US, EU, Turkey and Iran" writes Petra Posega for the Modern Diplomacy.
9Iran says it plans to establish a joint bank with Azerbaijan in the near future. Mohsen Pak Ayeen, the Iranian ambassador to Azerbaijan, told Trend news agency on Sunday that the joint bank will be opened in Tehran. Pak Ayeen added that the issue will be discussed during a meeting between Valiollah Seif, the governor of the Central Bank of Iran (CBI), and his Azeri counterpart in Tehran. Nevertheless, he did not specify when the meeting will take place. At present, non-oil trade between Iran and Azerbaijan amounts to $500 million, he said, adding that the figure will reach $2 billion if tourism revenues and other incomes are taken into account.
10Football, money and politics. "Football has long turned into something more than just a sport. It is now a real instrument of soft power and yet another sticking point between Russia and the West" writes Nina Lavrenteva for the Modern Diplomacy.
Turkey's Rail Connectivity and Logistics will Improve with World Bank Financing
The World Bank's Board of Executive Directors today approved a loan in the amount of EUR 314.5 million ($350 million equivalent) for the Turkey Rail Logistics Improvement Project. The project aims to reduce transport costs in selected rail freight corridors and to strengthen institutional capacity at the Turkish Ministry of Transport and Infrastructure (MoTI) to deliver rail freight connectivity and manage rail-enabled logistics centers.
The project will support delivery of last-mile rail and multimodal connectivity infrastructure at well-prioritized nodes of Turkey's national railway network. These interventions will help revitalize the transport and logistics sector, and by extension, contribute to the sustainability of the cargo owners operating supply-chains in the project's target corridors in the aftermath of the COVID-19 pandemic.
"Despite having economic geography and commodity specialization characteristics that are in-principle favorable to the use of rail freight, rail accounts for only 4% of Turkey's transported tonnage, leaving a large share of freight to be moved by road. This leaves significant economic value on the table in terms of avoidable logistics costs and environmental externalities," says Auguste Kouame, World Bank Country Director for Turkey. "The project's investments will contribute towards more fully realizing rail freight's potential in Turkey."
The project will be implemented by the Ministry of Transport and Infrastructure's (MoTI), and has three components:
Component 1 includes construction of railway branch lines and multimodal connections at priority network nodes, including Filyos Port, Çukurova Region Industrial Zones, Iskenderun Bay Maritime Ports, and at additional priority sites to be selected during implementation;
Component 2 includes feasibility studies, detailed engineering designs, environmental and social documentation, and construction supervision for rail last-mile connectivity infrastructure at additional freight nodes;
Component 3 focuses on Phase 2 COVID-19 response support, institutional strengthening, capacity building, and project implementation support, including technical assistance on uniformization of rail technical standards across the national rail network, support in preparation of a strategy document for rail freight sector performance improvement, and support to Turkish State Railways through development of an operational and management model for rail-enabled logistics centers.
"Strengthened management and decision-making capacity at MoTI to promote multimodality, expand the use of rail freight, and improve the quality of rail freight services nationally will be the other benefits," remarked Murad Gürmeriç and Luis Blancas, Task Team Leaders of the Project. "The project is expected to reduce transport costs, reduce emissions of greenhouse gases (GHGs) and local pollutants, and increased share of rail in the freight transport task of the corridors targeted by the project."
The project is aligned with Turkey's Country Partnership Framework (CPF) for FY18-FY21, which focuses on the three strategic objectives of growth, inclusion, and sustainability.The project will contribute to the growth focus area which has the objective of enhancing the competitiveness of selected industries. The project is also aligned with the WBG approach to supporting client countries in mitigating the impact of COVID-19 on their economies, firms and workers.
The impact assessment envisioned in Component 3 of this project will help mitigate the impacts of COVID-19 by supporting MoTI in diagnosing the medium- and long-term impacts of COVID-19 on multi-modal logistics of both the demand and supply sides, and helping design public, public-private, and/or private interventions – including interventions aimed at tackling behavioral and occupational aspects of risk prevention.
Second phase of the Nurek Hydropower Rehabilitation Project in Tajikistan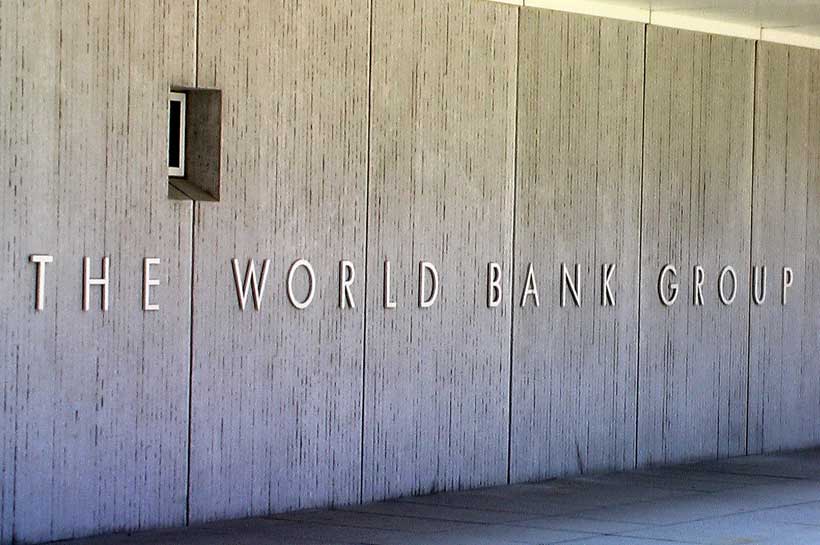 The World Bank's Board of Executive Directors approved additional grant financing of $50 million from the International Development Association (IDA) for the second phase of the Nurek Hydropower Rehabilitation Project in Tajikistan. The Nurek Hydropower Plant (HPP) is the most important asset of Tajikistan's energy system.
"The restoration of the generation capacity of the Nurek HPP is essential for ensuring energy security for the people of Tajikistan," said Jan-Peter Olters, World Bank Country Manager in Tajikistan. "Especially in these difficult times, the combination of inherent climate benefits from this renewable source of energy and the ability to support job creation and incomes for the local population, including by their engagement in this large-scale rehabilitation process, makes this a critical investment for a fast and sustainable post-crisis recovery."
The Nurek HPP, with an installed capacity of over 3,000 megawatts, generates about 50 percent of total annual energy demanded in Tajikistan. Operational at currently about three-quarter of its installed generation capacity, the HPP is undergoing its first major rehabilitation since its commissioning in 1972. Once completed, the rehabilitation will allow the Nurek HPP to increase electricity generation by about 300 million kWh, supporting the Government's efforts to ensure that energy demand can be met even during the cold winter months.
At the same time, during summer, Tajikistan would be in a position to expand electricity exports from its hydro resources, including through the CASA-1000 transmission line and upon synchronization of the country's electricity network with Central Asian Power System (CAPS). This would generate much-needed additional revenues for the sustainability of the power sector, thereby reducing pressures on the pace of tariff adjustments.
The first phase of the Nurek Hydropower Rehabilitation Project, financed by the World Bank ($225.7 million), the Asian Infrastructure Investment Bank ($60 million) and the Eurasian Development Bank ($40 million), was launched in March 2019. It has focused on rehabilitating three of the nine generating units, replacing and refurbishing hydromechanical equipment and the key infrastructural components of the power plant, replacing six auto-transformers that are used to evacuate the generated electricity, and enhancing dam safety with a special focus on protection against seismic hazards and floods.
Through a separate project, the World Bank is supporting Government's efforts in strengthening the institutional capacity and financial viability of the open joint stock holding company Barqi Tojik (BT).
The project's second phase will finance the rehabilitation of the remaining six generating units, the Nurek bridge, the powerhouse, and other key buildings, while strengthening the HPP's capacity to operate and maintain the power plant.
Capacity building will be provided to Nurek HPP and BT to enhance dam safety monitoring and the operation and management of hydro facilities. With a total cost of $192 million for the project's second phase, the Government of Tajikistan is currently finalizing its discussions with other development partners to secure the required additional resources.
Given Tajikistan's long history of power outages, particularly during the cold winter months, the climate co-benefits, and the socio-economic development impact of using available hydro resources effectively, Tajikistan's energy sector has been a priority area of engagement for the World Bank. Its current energy-related investments exceed $530 million.
These investments aim at supporting the sector's sustainability, eliminating seasonal energy rationing, ensuring an affordable and stable electricity supply to families and businesses and much needed revenues from increased export of clean, non-fossil energy resources.
The World Bank Group's active portfolio in Tajikistan includes 21 projects, totaling US$938 million that aim at helping Tajikistan to take advantage of emerging regional opportunities, transform its economy and improve the livelihoods of its citizens. Since 1996, the World Bank has provided US$1.9 billion in grants, highly concessional IDA credits, and trust fund resources.
Turkey Invests in Safer Schooling and Distance Education with the World Bank Support
The World Bank approved today a Euro 143.8 million (US Dollar 160 million equivalent) Safe Schooling And Distance Education Project loan to the Republic of Turkey to enhance the capacity of the education system to provide e-learning equitably to school-age children during and following the COVID-19 pandemic and future shocks.
"The COVID-19 emergency has proven that online schooling is no longer an alternative but a necessity. We are very happy to support Turkey at this time to improve the reach and resilience of the digital education system," says Auguste Tano Kouame, World Bank Country Director for Turkey. "The project also intends to accommodate the needs of vulnerable students, such as children and youth from remote areas, low socio-economic backgrounds, disabled, refugee or other non-native Turkish speakers".
The project will be implemented by the Ministry of National Education (MoNE) and consists of three components:
Emergency Connectivity and IT Infrastructure for Education in Emergencies. This component finances the expansion of the country's e-learning platform – Digital Education Platform (EBA) – as part of MoNE's response to COVID-19. The component also supports the development and roll out of a New Digital Education System (NDES) for the future.
Digital Content for Safety and Quality. This component will finance goods, services, consultants, training and small refurbishments to support the distance education content, during the period of school closures due to COVID-19, for a gradual return to classroom-based teaching, and to strengthen blended teaching and learning (classroom-based and on-line).
Institutional Capacity for Education Technology Resilience. This component will strengthen MoNE's capacity for the coordination, management, monitoring and evaluation of the Project and for the continued delivery of safe and equitable digital education services.
The project includes equity interventions for students most vulnerable to learning loss due to COVID-19 school closures. Activities to address gender-based distance education needs and risk mitigation are included, and its monitoring indicators are disaggregated by gender. In addition, it will increase the weekly use of the online distance education platform to almost 12 million K-12 students and provide certified on-line training to more than 900,000 teachers.
By the end of the project, 5,000,000 students will be able to concurrently use the IT education platform, including through 100,000 on-line classrooms. The EdTech Innovation Hub, to be established, will support the development, testing and roll out of more than 30,000 new digital educational materials and pedagogical tools for K-12, special education and blended learning.
"The project supports the COVID-19 emergency response and return-to school activities, while setting the IT, educational and institutional foundations to support longer-term blended (classroom-on-line) education needs and roll out a stronger educational digital system to support education delivery in the face of any future shocks," said Joel Reyes, the Task Leader of the project. "Lastly, strengthening Turkey's digital education system can have important environmental and disaster-risk management co-benefits, such as making the platform and its data resistant to extreme climate, power outings, and even reduction in carbon emissions by limiting paper use and travel".
The project is aligned with World Bank Group (WBG) strategic priorities, particularly the WBG's mission to end extreme poverty and boost shared prosperity and is relevant to the WBG's Turkey Country Partnership Framework (FY18-23) which includes commitments to human capital development through learning and skills acquisition. Within the education policies of the country, it is aligned to Turkey's Education Vision 2023, MoNE's Strategy Paper 20119-2023, and the 11th Development Plan.