Baku 2015: A showcase for regional cooperation
The 10 most important things you need to know on Caspian Sea Region for Friday, June 12:
1Host of the European Games offers a showcase for regional cooperation. "European Olympic Committee President Patrick Hickey stated that Azerbaijan was the only country that stepped up to host the first European Games. As Azerbaijan's 25 years of independent history prove, this is not the first time the nation has led the region through real deeds, not just by words and declarations. In 1998, Baku hosted the first summit of a major international initiative — Transport Corridor Europe-Caucasus-Asia (TRACECA). In 1994, a major international energy deal "the Contract of the Century" was signed in Baku, and by 2006, the strategic Baku-Tbilisi-Ceyhan oil pipeline, one of the largest infrastructure projects in the world and by far the largest in the region, was completed. Today, Azerbaijan is the engine and the source behind the ambitious Southern Gas Corridor, the only feasible source for new natural gas for European markets. The Baku-Tbilisi-Kars railway link will dramatically shorten the transit time along the historic Silk Road by connecting the Asian and European railway systems. Moreover, Baku hosts the regular World Forum on Intercultural Dialogue, a platform for the exchange of ideas among global religious and cultural leaders" writes Elin Suleymanov for the Washington Times.
2Several U.S. officials tell CNN the Obama administration does not doubt reports accusing Israel of using a new virus to spy on the Iran talks, but also do not believe there has been any data breach. "We don't use unsecure hotel computer systems, so if that is what they infiltrated, they would not be able to get anything from us," one official said. "We always set up our own secure systems when we hold meetings at hotels, and that is true no matter where we are." However, the U.S. does believe that Israel has been spying on the U.S. and all of the other participants involved in the talks."They do it all the time," another official said. "They did it last year, and they did it again this year. This doesn't come as any great surprise to anyone." Elise Labott and Evan Perez for CNN.
3A Machiavellian Plan Against Russia? "To the Kremlin, recent events in its backyard have proved once and for all that the amorphous body known as 'the West' – its politicians, institutions, media, diplomats, armies, financial architecture and governance bodies – are not to be trusted. The charge sheet is long and contested: it starts with NATO's 'out of theater' bombing campaign in Yugoslavia in 1999, includes broken promises over eastern European integration into the EU and NATO in the early 1990s, color revolutions in neighboring states, botched interventions in Afghanistan and Iraq, destabilization in Libya and Syria, repeated attempts to find common security architecture rebuffed, and leads to the revolution/coup that took place in Kiev in March 2014, breakaway regions in eastern Ukraine, subsequent political and economic sanctions against Russia and, most recently, threats to remove Russia's FIFA World Cup hosting rights in 2018" writes Timothy Stanley for the Forbes.
4Kazakhstan and Africa – Right Time to Build Ties, Seek Mutual Benefit. "Strengthening our links with Africa should be about more than pure economics. The world is going through an unpredictable and challenges phase. The African continent has not been immune from the evil of extremism. Terrorist groups such as Boko Haram have caused fear and immense suffering. The Ebola crisis last year was the source of great worldwide panic. Food and water shortages in Africa cause devastating ripples throughout the world. Kazakhstan is determined to do what is necessary to help. Last year we sent officers to a UN peacekeeping mission in Western Sahara and Cote d'Ivoire, and consider doing the same in Liberia. We have also donated $300,000 to the "African Union Support to the Ebola Outbreak in West Africa" (ASEOWA) aid program to fight the epidemic that hit the large part of the continent so badly. Last year, Kazakhstan acted jointly with the UN Development Programme to launch a project to support and deliver development assistance to countries in Africa, Oceania and the Caribbean through capacity-building training for young professionals" writes Minister of Foreign Affairs of the Republic of Kazakhstan Erlan Idrissov for the AllAfrica.
5Forecast for oil production in Azerbaijan. The Organization of the Petroleum Exporting Countries (OPEC) has not changed its outlook on oil production in Azerbaijan in 2015. As it was planned, in 2015 oil production in Azerbaijan will decrease by 30,000 barrels per day and reach 0.82 million barrels per day, OPEC's monthly report on the oil market said June 10. In April, oil production in Azerbaijan amounted to 0.86 million barrels per day, having decreased by 20,000 barrels per day compared to 2014, according to the report.
6Turkmenistan plans to build export gas pipeline. Turkmenistan plans to complete construction of the East-West main gas pipeline by late 2015, the message of the Ministry of Oil and Mineral Resources of Turkmenistan said. This pipeline must unite all the major gas fields of Turkmenistan into a single system, as well as create conditions for the export of Turkmen gas to world markets in either direction."The commissioning of the pipeline, which will pass through the territory of the whole country, will serve as an additional guarantee for the smooth resource provision not only of domestic demand for "blue fuel", but also the existing and planned international pipelines," the message said. The new regional gas pipeline is being laid from Shatlyk to Belek. It is designed to transport natural fuel from the largest fields in the eastern regions to the country's other gas pipelines, to increase the volumes, to improve the reliability of the gas supplies for export, as well as for the domestic gas supply.
7Moscow Moves to Strengthen Iran in Its Standoff With West. "Iran seems to have powerful friends in Moscow and the Russians' main argument seems to be: We may lose Iran if we hesitate—a fear Sanai and other Iranian officials are constantly promoting. During the Cold War, Iran was a close US ally until Shah Reza Pahlavi was overthrown by the Islamic Revolution in 1979. Many policymakers in Moscow fear that the Obama administration is anxious to clinch a P5+1 deal with Tehran because it is trying to upgrade the US's tacit alliance with Iran. Russians worry that the US-Iranian relationship in the region could evolve from jointly opposing the Islamic State in Syria and Iraq into something much bigger—perhaps once again turning Iran into a military and intelligence-gathering base for the United States" writes Pavel Felgenhauer for the Jamestown.
8Baku, Azerbaijan: 10 of the city's weirdest tourist attractions. With Baku hosting the inaugural European Games, Sophie Ibbotson uncovers 10 of the most unusual things to see in the city [telegraph]
9Iran plans to establish a joint rail transport company with Kazakhstan, said Abbas Nazari, the director for international affairs at the Iranian Railways Company. The proposed company will be established through a joint venture and will carry out rail transport operations for the two sides, Iran's Fars news agency quoted Nazari as saying on June 10. He referred to a recent visit of the director of Kazakhstan's railways company to Iran's Shahid Rajaee Port, saying that Kazakhstan has announced readiness to establish silos in the Iranian port in order to store wheat. 10 million metric tons of Kazakh wheat is transited via Iran, he noted.
1030 under 30: Moscow's young power list. The 'fresh-faced' politicians, hipster editors and radical post-Soviet artists shaping the fabric and the future of Russia's capital city [the guardian]
China-Eurasia Council condemns aggression of Azerbaijan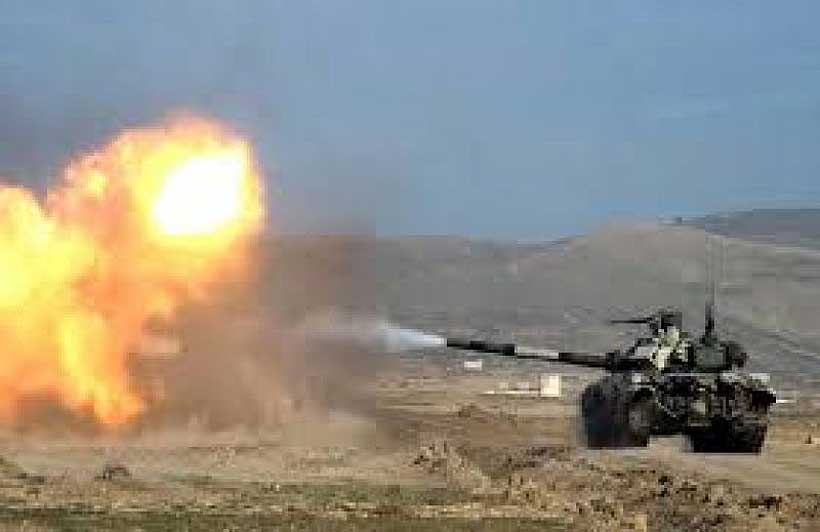 China-Eurasia Council for Political and Strategic Research strongly condemns Azerbaijani aggression which Baku started on July 12, 2020. Azerbaijani Ministry of Defense is a threat for the entire World as it is speaking about its aims to strike Metsamor Nuclear Plant, which is located in Armenia. Baku must understand that this is a crime against humanity, and it is equal to nuclear strike.The destruction of Metsamor Nuclear plant will be a disaster not only for Armenia, but also for Iran, Georgia and Azerbaijan, it will harm World's environment and stand a real problem for several generations of the World. It is worth mentioning, that this time Baku attacked the Northern borders of Armenia, which are sovereign territory of the Republic of Armenia according to International law. Azerbaijan violated the principle of territorial integrity of a sovereign state, which is one of the important pillars of International law.
China-Eurasia Council for Political and Strategic Research condemns Azerbaijan for using force against civilian population of Armenia and calls for peaceful negotiations. Baku must show solidarity and join global ceasefire initiated by the UN secretary general Antonio Guterres and must not try to escalate the situation on the border to deflect public attention from the situation concerning the outbreak of Covid-19 in Azerbaijan. We call official Baku to take care of Azerbaijani people in the hard times of Coronavirus and not send its soldiers to real death. Being multinational Council, for us It's terrible to hear about lossfrom both sides and we express our sincere condolences. Hopefully peace will come to South Caucasus, which is an important crossroad in Eurasian mainland and it can stand a very important link for Belt and Road Initiative, if all problems solved in a peaceful way.
Condemnation Of Armenian Aggression By Friends Of Azerbaijan (FoA)
Friends of Azerbaijan (FoA) strongly condemns the coward act of Armenians aggression in the Tovuz district of Azerbaijan that is a sheer violation of international borders and law. The act is an attempt of Armenia to drive global attention from the peaceful dialogue and negotiation process on Nagorno Karabakh.
In an online meeting of the delegates of the Friends of Azerbaijan (FoA), a joint declaration of condemnation has been issued by the honorable members of Friends of Azerbaijan (FoA).
According to this declaration, Armenian aggression can jeopardize the whole South Caucasus region. The incident on July 12, 2020, is being considered as a direct attack on Azerbaijan and the repercussions of this incident can result in massive catastrophe in the entire region.

The delegates of Friends of Azerbaijan (FoA) stressed the global powers to come forward and take serious action on Armenian intervention by violating the international border of Azerbaijan. The act of Armenia is an open challenge to the sovereignty of Azerbaijan.
Malik Ayub Sumbal founder of Friends of Azerbaijan (FoA) termed that Armenia is losing its legal and moral position on Nagorno Karabakh and there is mounting pressure on Armenia by the international community for the peaceful solution of Nagorno Karabakh according to the UN Resolutions. At this time to get rid of such kind of diplomatic moves, Armenia has launched another major front in Tovuz.
When the whole world is busy against the Covid19 Armenian Prime Minister has chosen a very dangerous path that can take the whole region into war and bloodshed.
Friends of Azerbijan (FoA) is firmly standing with shoulder by shoulder to the people of Azerbaijan and martyr's families at this hour.
Kyrgyz Republic to Enhance Quality of Education with World Bank Financing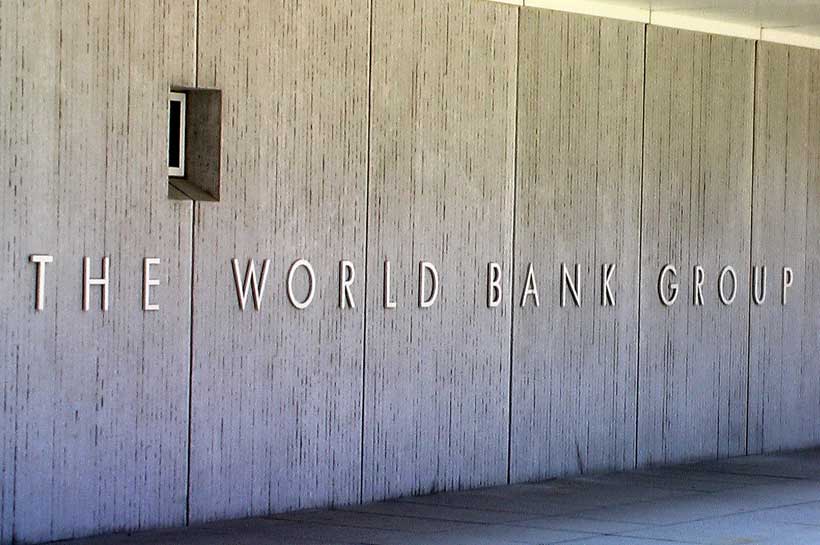 The Kyrgyz Republic will receive World Bank financing for the Learning for the Future Project in the amount of $50 million, on highly concessional terms. $25 million is allocated in the form of a grant, which requires no repayment, while the other $25 million is credit with a 0.75% interest rate, with repayments eased over 38 years, and a six-year grace period.
"The Learning for the Future Project aims to help raise the Kyrgyz Republic's human capital through enhancing school readiness and teacher effectiveness," says Bolormaa Amgaabazar, World Bank Country Manager for the Kyrgyz Republic. "The project puts special emphasis on distance and online learning, increasing digital literacy and building teacher capacity for best teaching-learning practice. Such support will help the country's education system better respond to learning from home during the current school closures and recovery period from the COVID-19 pandemic. In the long run, this approach will help better prepare children for learning and adapting to a fast-changing future economy."
The project has four main areas of support: expanding school readiness for underserved children; increasing effectiveness in teaching practice; enhancing technology-enabled support for learning; and enhancing measurement of learning. In the coming five years, the project will specifically help:
Establish 500 fully equipped community-based kindergartens in rehabilitated premises, thus enabling a successful transition to school for 20,000 children aged 3-5 years, in poor communities countrywide;
Build teacher competencies for more effective teaching of reading, mathematics and sciences in primary and secondary schools, through training in effective pedagogy and assessment, provision of digital learning content, resources and materials in 1,200 schools (53 percent of the total number of schools in the country);
Provide digital literacy training for 36,000 teachers to enhance their capacities to use digital technologies for professional development and effective teaching;
Equip 1,200 schools with an IT platform to support technology-enabled teaching and learning. The Republican Institute of In-Service Teacher Training will assist in developing digital content for teaching and learning;
Introduce a new criteria-based assessment instrument and methodology, develop and introduce standardized tests aligned with new learning standards, conduct the National Learning Assessment in 2023 for grades 4 and 8, and participate in the Program for International Student Assessment (PISA) 2024.
The project will be implemented by the Ministry of Education and Science of the Kyrgyz Republic during 2020-2025, using its existing institutional structures and in compliance with relevant World Bank procedures and standards.
The project supports the World Bank's 2019-2022 Country Partnership Framework for the Kyrgyz Republic and is closely aligned with the National Education Sector Strategy-2040 of the Ministry of Education and Science, which is now under development. The project was approved by the World Bank's Board of Executive Directors on March 31, 2020 and was ratified by the Parliament of the Kyrgyz Republic on June 11, 2020.