Baku 2015: A showcase for regional cooperation
The 10 most important things you need to know on Caspian Sea Region for Friday, June 12:
1Host of the European Games offers a showcase for regional cooperation. "European Olympic Committee President Patrick Hickey stated that Azerbaijan was the only country that stepped up to host the first European Games. As Azerbaijan's 25 years of independent history prove, this is not the first time the nation has led the region through real deeds, not just by words and declarations. In 1998, Baku hosted the first summit of a major international initiative — Transport Corridor Europe-Caucasus-Asia (TRACECA). In 1994, a major international energy deal "the Contract of the Century" was signed in Baku, and by 2006, the strategic Baku-Tbilisi-Ceyhan oil pipeline, one of the largest infrastructure projects in the world and by far the largest in the region, was completed. Today, Azerbaijan is the engine and the source behind the ambitious Southern Gas Corridor, the only feasible source for new natural gas for European markets. The Baku-Tbilisi-Kars railway link will dramatically shorten the transit time along the historic Silk Road by connecting the Asian and European railway systems. Moreover, Baku hosts the regular World Forum on Intercultural Dialogue, a platform for the exchange of ideas among global religious and cultural leaders" writes Elin Suleymanov for the Washington Times.
2Several U.S. officials tell CNN the Obama administration does not doubt reports accusing Israel of using a new virus to spy on the Iran talks, but also do not believe there has been any data breach. "We don't use unsecure hotel computer systems, so if that is what they infiltrated, they would not be able to get anything from us," one official said. "We always set up our own secure systems when we hold meetings at hotels, and that is true no matter where we are." However, the U.S. does believe that Israel has been spying on the U.S. and all of the other participants involved in the talks."They do it all the time," another official said. "They did it last year, and they did it again this year. This doesn't come as any great surprise to anyone." Elise Labott and Evan Perez for CNN.
3A Machiavellian Plan Against Russia? "To the Kremlin, recent events in its backyard have proved once and for all that the amorphous body known as 'the West' – its politicians, institutions, media, diplomats, armies, financial architecture and governance bodies – are not to be trusted. The charge sheet is long and contested: it starts with NATO's 'out of theater' bombing campaign in Yugoslavia in 1999, includes broken promises over eastern European integration into the EU and NATO in the early 1990s, color revolutions in neighboring states, botched interventions in Afghanistan and Iraq, destabilization in Libya and Syria, repeated attempts to find common security architecture rebuffed, and leads to the revolution/coup that took place in Kiev in March 2014, breakaway regions in eastern Ukraine, subsequent political and economic sanctions against Russia and, most recently, threats to remove Russia's FIFA World Cup hosting rights in 2018" writes Timothy Stanley for the Forbes.
4Kazakhstan and Africa – Right Time to Build Ties, Seek Mutual Benefit. "Strengthening our links with Africa should be about more than pure economics. The world is going through an unpredictable and challenges phase. The African continent has not been immune from the evil of extremism. Terrorist groups such as Boko Haram have caused fear and immense suffering. The Ebola crisis last year was the source of great worldwide panic. Food and water shortages in Africa cause devastating ripples throughout the world. Kazakhstan is determined to do what is necessary to help. Last year we sent officers to a UN peacekeeping mission in Western Sahara and Cote d'Ivoire, and consider doing the same in Liberia. We have also donated $300,000 to the "African Union Support to the Ebola Outbreak in West Africa" (ASEOWA) aid program to fight the epidemic that hit the large part of the continent so badly. Last year, Kazakhstan acted jointly with the UN Development Programme to launch a project to support and deliver development assistance to countries in Africa, Oceania and the Caribbean through capacity-building training for young professionals" writes Minister of Foreign Affairs of the Republic of Kazakhstan Erlan Idrissov for the AllAfrica.
5Forecast for oil production in Azerbaijan. The Organization of the Petroleum Exporting Countries (OPEC) has not changed its outlook on oil production in Azerbaijan in 2015. As it was planned, in 2015 oil production in Azerbaijan will decrease by 30,000 barrels per day and reach 0.82 million barrels per day, OPEC's monthly report on the oil market said June 10. In April, oil production in Azerbaijan amounted to 0.86 million barrels per day, having decreased by 20,000 barrels per day compared to 2014, according to the report.
6Turkmenistan plans to build export gas pipeline. Turkmenistan plans to complete construction of the East-West main gas pipeline by late 2015, the message of the Ministry of Oil and Mineral Resources of Turkmenistan said. This pipeline must unite all the major gas fields of Turkmenistan into a single system, as well as create conditions for the export of Turkmen gas to world markets in either direction."The commissioning of the pipeline, which will pass through the territory of the whole country, will serve as an additional guarantee for the smooth resource provision not only of domestic demand for "blue fuel", but also the existing and planned international pipelines," the message said. The new regional gas pipeline is being laid from Shatlyk to Belek. It is designed to transport natural fuel from the largest fields in the eastern regions to the country's other gas pipelines, to increase the volumes, to improve the reliability of the gas supplies for export, as well as for the domestic gas supply.
7Moscow Moves to Strengthen Iran in Its Standoff With West. "Iran seems to have powerful friends in Moscow and the Russians' main argument seems to be: We may lose Iran if we hesitate—a fear Sanai and other Iranian officials are constantly promoting. During the Cold War, Iran was a close US ally until Shah Reza Pahlavi was overthrown by the Islamic Revolution in 1979. Many policymakers in Moscow fear that the Obama administration is anxious to clinch a P5+1 deal with Tehran because it is trying to upgrade the US's tacit alliance with Iran. Russians worry that the US-Iranian relationship in the region could evolve from jointly opposing the Islamic State in Syria and Iraq into something much bigger—perhaps once again turning Iran into a military and intelligence-gathering base for the United States" writes Pavel Felgenhauer for the Jamestown.
8Baku, Azerbaijan: 10 of the city's weirdest tourist attractions. With Baku hosting the inaugural European Games, Sophie Ibbotson uncovers 10 of the most unusual things to see in the city [telegraph]
9Iran plans to establish a joint rail transport company with Kazakhstan, said Abbas Nazari, the director for international affairs at the Iranian Railways Company. The proposed company will be established through a joint venture and will carry out rail transport operations for the two sides, Iran's Fars news agency quoted Nazari as saying on June 10. He referred to a recent visit of the director of Kazakhstan's railways company to Iran's Shahid Rajaee Port, saying that Kazakhstan has announced readiness to establish silos in the Iranian port in order to store wheat. 10 million metric tons of Kazakh wheat is transited via Iran, he noted.
1030 under 30: Moscow's young power list. The 'fresh-faced' politicians, hipster editors and radical post-Soviet artists shaping the fabric and the future of Russia's capital city [the guardian]
EU Parliament to host conference on abolishing the death penalty
The opening ceremony of the 7th World Congress Against the Death Penalty will be held in the European Parliament in Brussels on 27 February.
The World Congress Against the Death Penalty, organised by ECPM (Together against the Death Penalty) from 26 February to 1 March, is the world's leading abolitionist event, and brings together more than 1000 stakeholders from over 140 countries.
The official opening ceremony will take place in the European Parliament's hemicycle on Wednesday 27 February at 10.00. It will gather MEPs, high-level guests including EU Foreign Policy Chief Federica Mogherini and Belgian Foreign Affairs Minister Didier Reynders, and various governmental and civil society representatives to reflect on positive efforts in the abolition movement and address what future work must be done to convince retentionist nations to abolish the death penalty.
The ceremony will also feature a panel of Ministers of Justice from non-abolitionist countries, as well as video messages from UN Secretary-General António Guterres, Robert Badinter, former Minister of Justice and a driving force behind the abolition of the death penalty in France in 1981, and Pope Francis.
An exhibition (The Great Witness of Abolition) and sculpture installation (Chaise LXB) will be displayed in the Menuhin Hall in the European Parliament's Paul-Henri Spaak building from Monday 25 February to Friday 1 March.
Nepal Hosts First Regional Conference of Women in the Power Sector
More than 250 engineers and energy-sector professionals represented their countries at the first regional conference of the Women in Power Sector Network in South Asia (WePOWER)–a forum to promote and diversify female practitioners' opportunities in the power and energy sector. They included representatives from 60 participating institutions from local and international power utilities, energy sector organizations, and multilateral agencies.
Pravin Raj Aryal, Joint Secretary at the Ministry of Energy, Water Resources and Irrigation in Nepal, opened the two-day conference. "Energy access and infrastructure development are critical elements in South Asia's regional development strategy. However, women's opportunities to contribute to the energy sector are limited, with a visible lack of gender diversity in technical and senior management positions," he said.
He added that initiatives such as WePOWER would help nurture partnerships among women professionals, leading to an increase in their engagement across the sector. The conference was organized by the World Bank, with support from the Energy Sector Management Assistance Program (ESMAP), Asian Development Bank (ADB), Australian AID and Australia Department of Foreign Affairs and Trade (DFAT).
It drew senior and junior professionals and engineering students from Afghanistan, Bangladesh, Bhutan, India, Maldives, Nepal, Pakistan, and Sri Lanka. Besides panel discussions on the viability of jobs, skills, and opportunities in the sector, the conference also had a special interactive session for secondary school girl students to encourage them to find their footing in the fields of Science, Technology, Engineering and Mathematics (STEM) education.
"WePOWER aims to support greater participation of women in energy projects and utilities, and promote normative change regarding women in STEM education," said Idah Z. Pswarayi-Riddihough, World Bank Country Director for Maldives, Nepal, and Sri Lanka.  "This initiative also fits the broader work of the World Bank, aimed at removing constraints for more and better jobs as part of our Gender Strategy."
Caren Grown, World Bank Senior Director of the Gender Group, added: "Women's low participation in the sector is a constraint to gender equality and equality of opportunities. It is imperative for men and women to have access to good quality jobs, and events like WePOWER reinforce this need."
Peter Budd, Australian Ambassador to Nepal, opened the second day of the WePOWER conference and said, "Forums such as WePOWER are and will continue to be an important mechanism for deliberation on low carbon gender integrated pathways that meet the growth needs of the countries in the region."
Discover the new Right to education handbook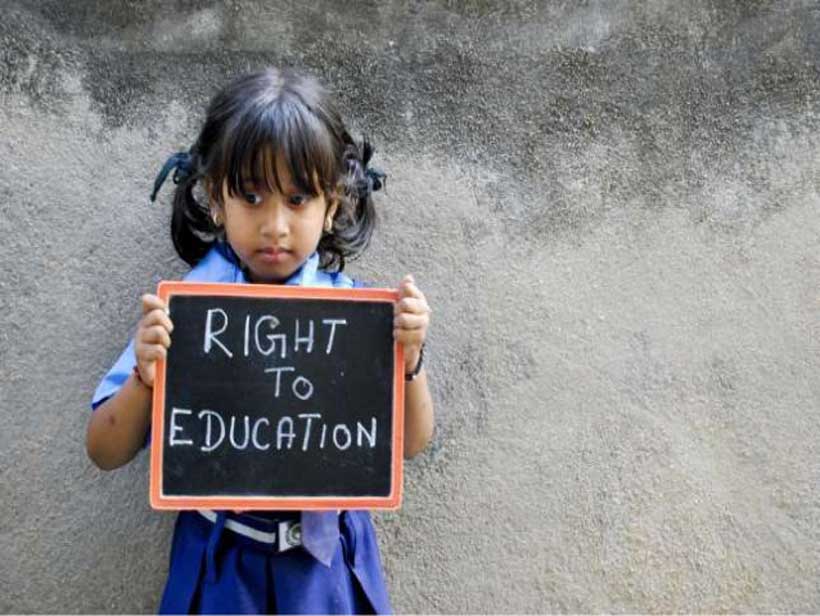 Education is a fundamental human right of every woman, man and child. However, millions are still deprived of educational opportunities every day, many as a result of social, cultural and economic factors.
UNESCO and the Right to Education Initiative (RTE) recently released the Right to education handbook, a key tool for those seeking to understand and advance that right. It is also an important reference for people working towards achieving Sustainable Development Goal 4 by offering guidance on how to leverage legal commitment to the right to education.
Why is this handbook important?
The aim of this handbook is to make sure that everyone enjoys their right to education. Its objective is not to present the right to education as an abstract, conceptual, or purely legal concept, but rather to be action-oriented. It provides practical guidance on how to implement and monitor the right to education along with recommendations to overcome persistent barriers. It seeks to do this by:
Increasing awareness and knowledge of the right to education. This includes the normative angle of the right to education, states' legal obligations, the various sources of law, what states must do to implement it, how to monitor it, and how to increase accountability.
Providing a summary of current debates and issues regarding education and what human rights law says about them, including on forced migration, education in emergencies, the privatization of education, and the challenge of reaching the most marginalized.
Providing an overview of the UN landscape and its mechanisms, including a clear understanding of the role of UNESCO and more generally the United Nations, as well as all relevant actors in education, particularly civil society.
Who should use this handbook?
The handbook was developed to assist all stakeholders who have a crucial role to play in the promotion and implementation of the right to education. This includes:
State officials, to ensure that education policies and practices are better aligned with human rights.
Civil servants, policy-makers, ministers, and the ministry of education staff, officials working in ministries and departments of justice, development, finance, and statistics, as well as National Human Rights Institutions.
Parliamentarians, their researchers and members of staff will find this handbook useful in evaluating and formulating education, human rights, and development legislation, and in implementing international human rights commitments to national law.
Judges, magistrates, clerks, and lawyers and other judicial officials can use the material to explain the legal obligations of the state and how to apply them.
Civil society including NGOs, development organizations, academics, researchers, teachers and journalists will benefit from this handbook as it includes guidance on how to incorporate the right to education in programmatic, research, and advocacy work.
Those who work for inter-governmental organizations, including at key UN agencies, will find this handbook useful in carrying out the mandate of their organizations. Private actors, multilateral and bilateral donors, and investors can use this handbook to ensure their involvement complies with human rights and that they understand and can apply their specific responsibilities.
How to use this handbook?
The handbook was designed to be accessible. Each chapter starts with the key questions addressed in the chapter and ends with a short summary consisting of key points and 'ask yourself' questions, designed to make the reader think deeper about issues raised in the chapter or to encourage people find out more about the situation in their own country.
For more than 70 years, UNESCO has been defending and advancing the right to education, which lies at the heart of its mandate. It recently ran a digital campaign on the #RightToEducation to mark the 70th anniversary of the Universal Declaration of Human Rights.