Time to invest in Russia despite sanctions threat?
The 10 most important things you need to know on Caspian Sea Region for Thursday, June 11:
1Time to invest despite sanctions threat? "Despite this uncertainty, however, some market participants argued there were "bargains" in Russia."There is significant opportunity here. The one thing with Russia is that it generally goes from being the worst (performing) stock market to the first stock market in a very rapid rate," Simon Fentham-Fletcher, chief information officer of Freedom Asset Management, told CNBC Europe's "Squawk Box" Wednesday. His company specializes in investment in emerging markets, such as Russia. Certain sectors – such as retail and real estate – were thriving, Fentham-Fletcher said, speaking from Moscow" writes Holly Ellyatt for the CNBC.
2Duqu 2.0: computer virus 'linked to Israel' found at Iran nuclear talks venue. "The security company Kaspersky discovered the virus, which it said was a new variant of the Duqu worm, itself a variant of the state-sponsored computer virus Stuxnet, used to attack Iran's nuclear infrastructure in 2010. Known as Duqu 2.0, the new worm was, Kaspersky said, used to attack three European hotels where the P5+1 talks involving the US, UK, Germany, France, Russia, and China with the EU concerning Iranian nuclear capabilities were held over the last 18 months. Kaspersky did not identify the hotels or say who was behind the attack. However, Israel is thought to have deployed the original Duqu worm to carry out sensitive intelligence gathering" writes Samuel Gibbs for the guardian.
3In his opening speech at the Fifth Congress of Leaders of World and Traditional Religions Wednesday in Kazakh capital Astana, President Nazarbayev said the trust that has been built in the decades since World War II has been lost. Describing Islam as a "tolerant" religion, Nazarbayev said that it was "blasphemous" to use it as an excuse for extremism and terrorism."The destruction of centuries-old cultural heritage sites in Iraq and Syria cannot be called anything else but anti-humane acts," he said. Kazakhstan can be a model for religious freedom, added Nazarbayev, "The key foundation is tolerance and openness." Attended by 80 delegations from 42 countries, the two day inter-religious meeting, which takes place once every three years, is aimed at shaping resolutions for global threats and challenges through communication among religious leaders.
4Azerbaijan blocks Amnesty visit ahead of European Games. Denis Krivosheev, Amnesty's deputy director for Europe and Central Asia, said the crackdown by authorities "only highlighted their desperate attempts to create a criticism-free zone around the games". He added that the legacy of the event would be to "further encourage repressive authorities around the world to view major international sporting events as a ticket to international prestige". In its new report, the London-based group said the government's campaign against activists had left Azerbaijan "without independent voices"."Behind the image trumpeted by the government of a forward-looking, modern nation is a state where criticism of the authorities is routinely and increasingly met with repression," said the report, which was released on Wednesday. [BBC]
5Kazakhstan has finished negotiating the terms of a deal to join the World Trade Organization (WTO), capping 20 years of efforts to take part in the world of mainstream commerce. The country's WTO accession package will go for final approval before WTO members on June 22."I congratulate WTO members and the government of the Republic of Kazakhstan on the historic step taken today," WTO Director-General Roberto Azevedo said on June 10. "I look forward to welcoming Kazakhstan to the WTO."Ambassador Vesa Himanen of Finland, who chaired the WTO working party that negotiated the deal with Kazakhstan, said it was "one of the most challenging negotiations in the 20-year history of the organization." [TASS]
6Russia has no contract with Iran to import its oil, but may help resell it on the world market, according to Russian Energy Minister Alexander Novak. Already the two countries cooperate in a variety of commercial sectors. One key aspect is Russia supplying fuel for Iran's nuclear power reactor at Bushehr in central Iran on the Persian Gulf coast. Last August' deal could be essential for Iran, whose crude exports have plunged by more than half – from 2.5 million barrels per day to about 1 million barrels per day – since 2011, when the international community tightened sanctions. Any company trading with Iran is forbidden under the sanctions from doing business with the U.S. and Europe. Iran recently has expressed hope and even confidence that the sanctions imposed on it may be lifted soon" writes Andy Tully for the Oilprice.
7BRICS Bank Could Change the Game. "There are challenges to overcome. Researcher Wood thinks that "the bank's short term challenges will be logistical, completing basic things like hiring staff, building internal operational procedures, and so on. Once this is completed, two larger challenges will present themselves. First, making a decision on what projects to fund, which will involve answering difficult questions on what type of projects the bank prioritizes, where it most wants to operate, and what role political priorities might play. Second, would be in building relationships with existing funders, like the World Bank and AIIB, to assure the BRICS bank doesn't have to bear all the risk of the projects it gets involved in" writes Kester Kenn Klomegah for the Modern Diplomacy.
8Why Almaty should get the 2022 Winter Olympics. "In contrast with the grassroots opposition that scuttled Norway's bid, Kazakhstan's bid has overwhelming public support. Two polls were conducted to gauge national opinion on the Games. A poll that the International Olympic Committee commissioned showed 87 percent support. A poll that the Almaty 2022 organization conducted showed 79 percent support. One reason Almaty's cost proposal is so reasonable is because it's already built or renovated most of the facilities needed for the Olympics. A lot of the work was done for the 2011 Asian Winter Games – the building of a ski jump and the renovation of the Medeu skating rink, for example. Almaty will build additional facilities for the 2017 Winter Universiade, an Olympic-caliber event for student athletes 17 to 28" writes Hal Foster for the Tegri News.
9Iran and Azerbaijan are two neighbor countries and friends with lots of cooperation in various sectors which has grown in recent years and can go further, Jalil Eslami, deputy director of ports and special zones affairs of Iran's Ports and Sailing Organization told Trend June 10. The official stressed that maritime cooperation can help Iran-Azerbaijan relations. There are agreements on cooperation in the maritime sector and there are sisterhood pacts between Iranian and Azerbaijani ports, he said. Eslami in particular pointed to maritime transit and tourism as one of the sectors with great development opportunities. Having in mind the growing tourism attractions, it is necessary to provide the infrastructure for transporting over 25 million passengers by 2025, and improving the quality and quantity of maritime transportation services, he noted.
10Russia's Unending Balkan Intrigues. "Russia's Leninst-style foreign policy egoism as well as its historical efforts to oust the West from the Balkans and create a sphere of influence there go hand in hand; together, they represent Moscow's unending efforts to control the Balkan region. One of the most practical regional issues for Moscow is the transmission of Russian energy through the Balkans to Central Europe. Russia aims to cement a monopoly on providing this energy; yet, it neglects to do the practical things necessary to build pipelines or win local governments' willing assent to its plans. In seeking to eliminate rivals to its regional energy strategies, Russia is obstructing Azerbaijan's efforts to buy a 66-percent stake in the Greek gas grid operator DESFA. Moscow has long coveted not only the Greek grid but also other distribution networks throughout Europe" writes Stephen Blank for the Jamestown.
Discover the new Right to education handbook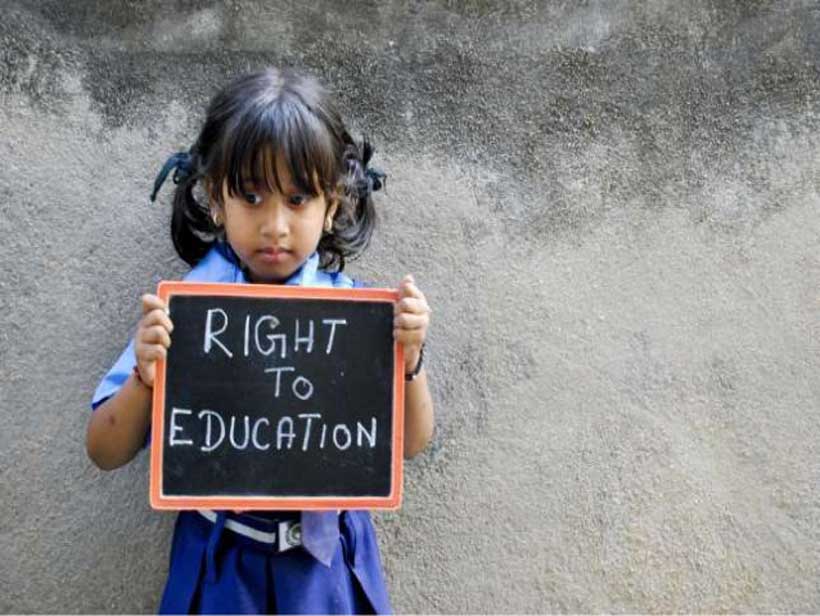 Education is a fundamental human right of every woman, man and child. However, millions are still deprived of educational opportunities every day, many as a result of social, cultural and economic factors.
UNESCO and the Right to Education Initiative (RTE) recently released the Right to education handbook, a key tool for those seeking to understand and advance that right. It is also an important reference for people working towards achieving Sustainable Development Goal 4 by offering guidance on how to leverage legal commitment to the right to education.
Why is this handbook important?
The aim of this handbook is to make sure that everyone enjoys their right to education. Its objective is not to present the right to education as an abstract, conceptual, or purely legal concept, but rather to be action-oriented. It provides practical guidance on how to implement and monitor the right to education along with recommendations to overcome persistent barriers. It seeks to do this by:
Increasing awareness and knowledge of the right to education. This includes the normative angle of the right to education, states' legal obligations, the various sources of law, what states must do to implement it, how to monitor it, and how to increase accountability.
Providing a summary of current debates and issues regarding education and what human rights law says about them, including on forced migration, education in emergencies, the privatization of education, and the challenge of reaching the most marginalized.
Providing an overview of the UN landscape and its mechanisms, including a clear understanding of the role of UNESCO and more generally the United Nations, as well as all relevant actors in education, particularly civil society.
Who should use this handbook?
The handbook was developed to assist all stakeholders who have a crucial role to play in the promotion and implementation of the right to education. This includes:
State officials, to ensure that education policies and practices are better aligned with human rights.
Civil servants, policy-makers, ministers, and the ministry of education staff, officials working in ministries and departments of justice, development, finance, and statistics, as well as National Human Rights Institutions.
Parliamentarians, their researchers and members of staff will find this handbook useful in evaluating and formulating education, human rights, and development legislation, and in implementing international human rights commitments to national law.
Judges, magistrates, clerks, and lawyers and other judicial officials can use the material to explain the legal obligations of the state and how to apply them.
Civil society including NGOs, development organizations, academics, researchers, teachers and journalists will benefit from this handbook as it includes guidance on how to incorporate the right to education in programmatic, research, and advocacy work.
Those who work for inter-governmental organizations, including at key UN agencies, will find this handbook useful in carrying out the mandate of their organizations. Private actors, multilateral and bilateral donors, and investors can use this handbook to ensure their involvement complies with human rights and that they understand and can apply their specific responsibilities.
How to use this handbook?
The handbook was designed to be accessible. Each chapter starts with the key questions addressed in the chapter and ends with a short summary consisting of key points and 'ask yourself' questions, designed to make the reader think deeper about issues raised in the chapter or to encourage people find out more about the situation in their own country.
For more than 70 years, UNESCO has been defending and advancing the right to education, which lies at the heart of its mandate. It recently ran a digital campaign on the #RightToEducation to mark the 70th anniversary of the Universal Declaration of Human Rights.
IEA launches World Energy Outlook in China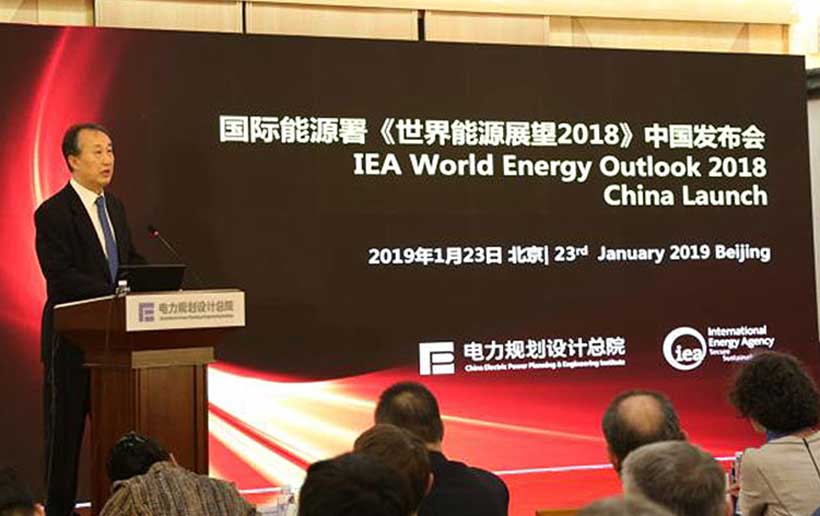 IEA Chief Modeller Laura Cozzi launched the latest World Energy Outlook in Beijing on 23 January. The China launch brought together over 120 officials and experts drawn from government, academia and the power industry to discuss the latest global energy trends, and the outlook for the electricity.
During his opening remarks, Li Ye, Executive Director General of China's National Energy Agency noted the strong IEA-China relationship that has delivered key results across a range of important areas of reform for China including: power market reform, distributed energy, renewables and gas market design.
At the IEA Ministerial meeting in 2015, China became one of the first countries to activate Association status with the Agency. Since then the IEA and China have been working closely together to achieve energy reform in China. In 2017, the IEA and China agreed a Three Year Work programme to boost energy policy analysis, promote clean energy systems, build capacity on energy regulation, and improve exchange of data on renewable energy and other resources.  The launch in Beijing was organised by the China Electricity Power Planning and Engineering Institute, which hosts IEA's China Liaison Office.
The IEA's work with China includes collaboration to draw upon best international practice in carbon emissions trading, and power market reforms that enables renewable energy to make a greater contribution to electricity supply. Work is ongoing with Chinese counterparts as the new Five Year Plan, and longer-term plans, are put in place to accelerate China's clean energy transition.  The IEA will launch its latest work on China's Power System Reform in Beijing on 25 February.
UNIDO to pilot Better Cotton Initiative in Egypt towards sustainable cotton production
The United Nations Industrial Development Organization (UNIDO), under the framework of The Egyptian Cotton Project, launched the Better Cotton Initiative (BCI) pilot in the country to support the Egyptian Cotton branding as part of a renewed drive to increase product sustainability, improve working conditions along the supply chain, and support cotton growers and relevant institutions in paving the way towards the pilot's national upscaling.
"The project's vision is to pilot the BCI standard system in Egypt to advance the cotton industry in a way that cares for the environment and the farmers growing it, through a multi-stakeholder programme jointly coordinated by UNIDO, relevant governmental entities, farmers' cooperatives, cotton and textile associations, and local and international private sector stakeholders," said The Egyptian Cotton Project's spokesperson.
The BCI will  strengthen the competitiveness of the Egyptian textile industry in the global market through an holistic approach to sustainable cotton production which covers all three pillars of sustainability: environmental, social and economic. Farmers will receive trainings and those who meet rigorous levels of sustainable production and employee welfare will be granted the BCI standard.
Funded by the Italian Agency for Development Cooperation, the Egyptian Cotton project is implemented by UNIDO in collaboration with the Ministry of Trade and Industry, the Ministry of Agriculture and Land Reclamation as well as with local and international textile private sector stakeholders. It also leverages the "Cottonforlife" CSR initiative by Filmar Group.