The 10 most important things you need to know on Caspian Sea Region for Wednesday, June 10:
1As Vladimir Putin makes a rare trip to Western Europe, meeting Prime Minister Matteo Renzi in Milan on Wednesday, what does he hope to achieve? "In truth, it's been apparent since the spring that European leaders were likely to renew sanctions, but this hasn't prevented Mr Putin from seeking out chinks in Europe's armour, whether by wooing cash-strapped Greece or developing ties with Europe's far-right parties, like France's National Front.UK Foreign Secretary Philip Hammond warned of this last week."Of course we are concerned about what is clearly a Kremlin strategy of trying to pick off, shall we say, the brethren who may be less committed or more vulnerable in the run-up to the June decision," he told an audience at the London think-tank Chatham House. [BBC]
2Kazakhstan is interested in investment in Iran's Shahid Rajaee Port in order to facilitate transit of its goods to world markets via the Persian Gulf. Head of the country's national railway company, Kazakhstan Temir Zholy, was visiting the port and the nearby Bandar Abbas on Wednesday for discussions with local officials."The Kazakh side is interested in investing in Bandar Shahid Rajaee for construction of silos in order to store its wheat crop in the port and facilitate shipments," head of the Islamic Republic of Iran Railways (IRIR) Abbas Nazari said. Kazakhstan currently uses Iran's transit railway linking the Caspian Sea to the Persian Gulf to ferry about 11 million metric tons of wheat per year. As Central Asia's largest grain producer, Kazakhstan is looking for shipment routes by sea which is very cheaper for its growing flow of goods.
3Games and Politics: Hearings on the issue of human rights in Azerbaijan are also expected to be held in the United States, and in Baku they already described it as an international campaign against Azerbaijan. What is the reason for such a distinct change in the international community's attitude towards the Aliyev regime? It is noteworthy that out of the "European leaders" only the presidents of Russia and Turkey, Vladimir Putin and Recep Tayyip Erdogan, will be attending the Games opening in Baku. Some analysts believe it is Putin's visit that "scared" European leaders, who would rather avoid meeting him. Besides, many international experts consider the Putin-Erdogan-Aliyev triumvirate to be provocative for the West and dangerous in terms of changes in the situation in the western Eurasian region. [ArmeniaNow]
4Why the G-7 Warning of More Sanctions Won't Worry Russia. "Aside from the structural problem, it is also not clear how far the sanctions can be expanded: Would they be prolonged, or would they target more individuals, or both? In March 2015, the U.S. State Department declared that U.S. sanctions will remain in place until Crimea is returned to Ukraine. That makes U.S. sanctions de facto indefinite. Continental Europe is divided on the issue. As Angela Merkel has said, sanctions should be relied on as only one of the methods of resolving the conflict. The U.K., while adopting a harsh political stance, is open for business with Russia by accepting money that originates from Russia through its tax havens" writes Anastasia Nesvetailova for the Epoch Times.
5Iran, Russia step up trans-Caspian trade. Iran has prepared three ports in the Caspian Sea and added six ships to its fleet for cargo trade with Russia as the two countries are forging stepped-up commercial relationship to counter Western sanctions on both countries. The new shipping route is unprecedented in the chequered history of the two countries' relations and follows a trade agreement signed in March. It allows Russia to sell Iran's crude oil abroad and deposit the money in a fund which Tehran would use to buy goods from Moscow. A separate deal allows Iran to import increased quantities of Russian grain in exchange for Iranian foodstuff, including fish from the Caspian Sea, the Sputnik news agency reported."The most important thing is that by exporting oil, we can gain access to the financial resources we need to buy goods from Russia," Iran's consul to the Russian city of Astrakhan Ali Mohammadi said.
6The Government of Kazakhstan signed a $88 million loan agreement today with the World Bank to foster productive innovation in Kazakhstan. The five-year project will be implemented by the Ministry of Education and Science of the Republic of Kazakhstan to promote high-quality and nationally relevant research and commercialization of technologies. The loan agreement was signed by Bakhyt Sultanov, Minister of Finance, on behalf of the Government of the Republic of Kazakhstan, and Ludmilla Butenko, Country Manager for Kazakhstan, on behalf of the World Bank (International Bank for Reconstruction and Development). The project is the first in a series under the Partnership Framework Arrangement signed in May 2014 between the World Bank and the Government of Kazakhstan, according to the World Bank.
7Business first and foremost. Italy has long had an important economic relationship with Russia and political ties were sufficiently close before the Ukraine crisis. Italy is Russia's third-biggest trading partner after China and Germany with deals between the two countries worth just over 30 billion euros last year. Renzi has said he will not be lecturing the Russian leader, while stressing that Italy stands fully behind international demands that Moscow ensure the respect of a second ceasefire between Kiev and the rebels that was agreed in Minsk in February.
8Nakhchivan Autonomous Republic of Azerbaijan is ready to provide guarantees for Iranian investors, Vasif Talibov, chairman of the Supreme Majlis of Nakhchivan Autonomous Republic said. He made the remarks during the meeting with the governor of Iran's East Azerbaijan province Esmail Jabbarzadeh in Iran. During the meeting with the province's governor, Talibov said that Azerbaijani businessmen are interested in making investments in Iran, including in Aras free economic and industrial zone. There are many spheres for expanding the economic and trade relations between the two countries, he said. Talibov said the bilateral relations between Azerbaijan and Iran are at a satisfactory level and the cooperation between the two countries will develop in the future as well.
9Peeling back Iran sanctions onion no easy task. The Obama administration may have to backtrack on its promise that it will suspend only nuclear-related economic sanctions on Iran as part of an emerging nuclear agreement, officials and others involved in the process tell The Associated Press. The problem derives from what was once a strong point of the broad US sanctions effort that many credit with bringing Iran to the negotiating table in the first place. Under the sanctions developed over decades, hundreds of companies and individuals have been penalized not only for their role in the country's nuclear programme but also for ballistic missile research, terrorism, human rights violations and money laundering. Now the administration is wending its way through that briar patch of interwoven economic sanctions. [GulfNews]
10The Caucasian Cold War."The main security concern for Azerbaijan comes from Armenia. Conflicts in the 1990s and recent border clashes still are fresh wounds in Azerbaijan. Having a defense relationship with a regional power like Turkey will act as a deterrent for Azerbaijan. This deterrent is particularly in regards to Armenia's relationship with Russia that involves large amounts of Russian troops being stationed in Armenia. Therefore similarly to the Georgian case, Azerbaijan and Turkey both want to keep the Russians out to ensure security and influence in the Caucasus respectively" writes Taylor Morse for the Modern Diplomacy.
EU Facility for Refugees in Turkey: Solid progress in supporting refugees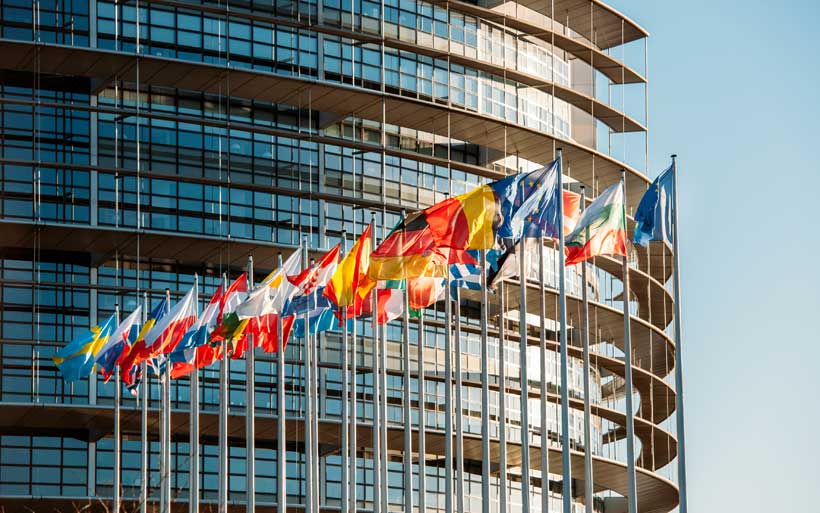 The Commission reported today good progress in the implementation and programming of €6 billion of the EU Facility for Refugees in Turkey. More than 80 projects are currently up and running delivering tangible results to refugees and host communities in particular on education and health. Out of the €6 billion, some €4.2 billion has been allocated, of which €3.45 billion has been contracted and €2.22 billion disbursed to date.
Johannes Hahn, Commissioner for European Neighbourhood Policy and Enlargement Negotiations,said: "We continue to make good progress in the implementation and programming of the Facility. More than 80 projects to date provide vital assistance in the areas of education, health, protection and socio-economic support, and more projects are in the pipeline. We remain committed to continue our support to refugees and host communities in Turkey, addressing current needs and increasing resilience and self-reliance for the longer term."
Christos Stylianides, Commissioner for Humanitarian Aid and Crisis Management,added: "The European Union is continuing to support refugees in Turkey, in line with its commitment. 1.6 million refugees are receiving humanitarian assistance to meet their basic needs. Looking ahead to the future, we are working to make our support more sustainable. We remain committed to continue working closely with Turkey to make this possible."
Today, the twelfth Steering Committee meeting of the EU Facility for Refugees in Turkey took place in Brussels. It was chaired by the Commission and brought together representatives of EU Member States and Turkey.
The Committee reviewed the third annual monitoring report on the implementation of the Facility and confirmed the progress made in the programming of the second €3 billion tranche of the budget of the Facility. It completed the evaluation of project proposals in the areas of socio-economic support and municipal infrastructure to the tune of €845 million.
The 84 projects set up in the framework of the Facility bring forth concrete outcomes and a significant positive impact for refugees and host communities alike, facilitating the integration of refugees in the Turkish society.
For education, one of the priority areas of action, the EU signed a €400 million contract to continue its support to existing programmes, which is to be complemented by a further €100 million before the summer. This involves the construction of 136 school buildings and 50 prefabricated schools well under way. This progress in education infrastructure goes hand in hand with the implementation of the project for Promoting Integration of Syrian Children into Turkish Education System (PICTES), which benefits 400,000 students.
In the area of health, 5 million healthcare consultations have been carried out, with 178 migrant health centres now operational, employing over 2,600 staff, two thirds of which are Syrian refugees.
The EU is highly focused on ensuring the sustainability of the Facility's humanitarian and development activities, which aim to support the Turkish authorities in a structural manner and to facilitate refugee integration. Under the humanitarian strand of the second tranche, the EU is implementing projects for a total of €50 million in addition the ongoing projects under the first tranche, those have already delivered tangible results for refugees and host communities.
Background
The EU Facility for Refugees in Turkey was set up in 2015 in response to the European Council's call for significant additional funding to support Syrian refugees in Turkey.
It has a total budget of €6 billion divided into two equal tranches of €3 billion each, allocated over two periods: 2016-2017 and 2018-2019.Out of the operational funds of €6 billion, €2.22 billion has already been disbursed, €3.45 billion contracted, with over 80 projects rolled out.
The Facility provides a joint coordination mechanism, designed to ensure that the needs of refugees and host communities are addressed in a comprehensive and coordinated manner. The support seeks to improve conditions for refugees in Turkey as part of the EU's comprehensive approach to addressing the refugee crisis inside and outside the EU.
European Union and World Bank Support to Help Enhance Georgia's Innovation Ecosystem
The European Union (EU) and the World Bank launched today the Increasing Institutional Capacity for Innovation (IICI) project, at an event held at Tech Park Georgia. Nika Alavidze, Deputy Minister of Economy and Sustainable Development of Georgia, Mercy Tembon, World Bank Regional Director for the South Caucasus, and Stig Kjeldsen, First Secretary at Delegation of the European Union to Georgia offered opening remarks at the event.
"The World Bank is proud to continue to stand by GITA as it transforms from a young 'startup' agency into a mature framework for Georgia's coordination of its innovation and entrepreneurship policy and practice," said Mercy Tembon, World Bank Regional Director for the South Caucasus. "With support from the EU, and the Bank's technical assistance, this project will allow GITA to take the next step toward greater institutional capacity and effectiveness, test the potential for technology transfer, and improve opportunities for investing in innovative, early stage companies in Georgia."
"Innovation increases SME competitiveness and creates jobs, and innovation policy is actually at the heart of the EU's own Europe 2020 strategy for growth and job creation," said Stig Kjeldsen, Cooperation Officer at the EU Delegation to Georgia. "Further assisting GITA in building Georgia's innovation ecosystem falls naturally in line with the EU's commitment to supporting business development in Georgia."
The IICI project is financed by the EU to the amount of €2.7 million and will be implemented by the World Bank. The overall objective of the project is to increase GITA's capacity to develop and implement innovation and entrepreneurship policies and programs with medium- and long-term strategies and results; test and demonstrate the viability of technology transfer between educational institutions and the private sector in Georgia; improve the deal flow of innovative start-ups ready for investment, and fund availability for early-stage companies.
The IICI project is expected to generate important results, including: easier access to support and finance for a greater number of small and medium enterprises and innovative firms, a more coherent public approach to supporting entrepreneurs and SMEs and a boost in overall innovative economic activity.
World Bank Group Releases Little Data Book on Gender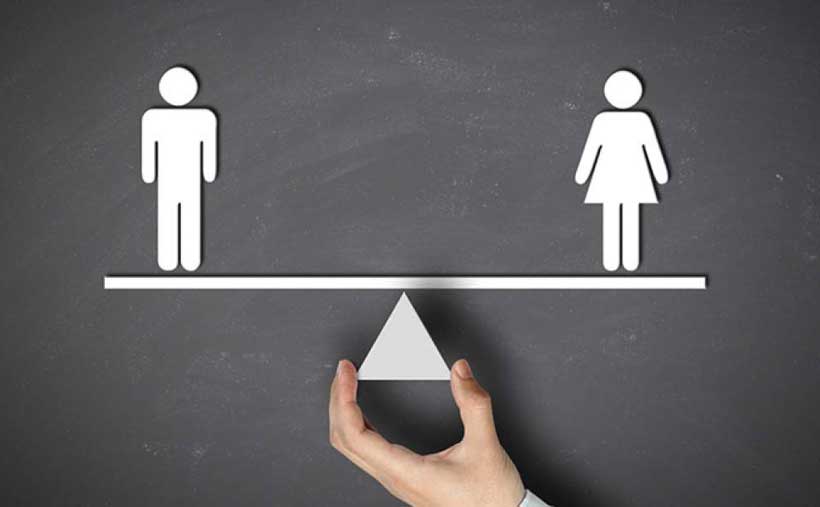 The World Bank Group today released the Little Data Book on Gender 2019 to provide an easily accessible entry point to statistics tracking gaps between men and women, boys and girls for 217 economies around the world with comparable data for 2000 and 2017.
In addition to demographic and economic information, the Little Data Book on Gender indicators include the proportion of women and men who use the internet, sex-disaggregated smoking prevalence, and the percentage of female graduates from science, technology, engineering and mathematics programs in tertiary education.
The book includes two indicators from the Women, Business and the Law database: the length of paid maternity leave and whether women are legally able to work in the same industries as men.
"Progress in eliminating poverty and ensuring shared prosperity can be enhanced and accelerated when we have good data," said Caren Grown, World Bank Group Senior Director for Gender. "The Little Data Book on Gender offers policymakers and development practitioners easy access to data on males and females in the domains in which we work – health, education, and economic life. As sex-disaggregated data becomes increasingly available, there is no excuse to not use it in our policy dialogue and to inform choices about interventions."
This edition of the Little Data Book on Gender also features online tables that will be updated quarterly.
"Regular online updates will make it easier than ever to see how women and men are faring across a range of global indicators, and to track progress over time," said Haishan Fu, Director, Development Data Group. "This supplements the fuller, curated data and analysis tools provided by the World Bank Group, including through the Gender Data Portal."
The Little Data Book on Gender shows remarkable broad progress toward gender equality in education enrollment and health, while gender inequality remains stubbornly persistent in access to economic opportunities. On virtually every global measure, the Little Data Book on Gender reveals that women are more likely than men to be engaged in low productivity activities, and to work more in vulnerable employment.
The Little Data Book on Gender can be accessed online through the World Bank's Gender Data Portal, and can be used by researchers, journalists, policy makers, and anyone interested in gaps between men and women.