The 10 most important things you need to know on Caspian Sea Region for Wednesday, June 10:
1As Vladimir Putin makes a rare trip to Western Europe, meeting Prime Minister Matteo Renzi in Milan on Wednesday, what does he hope to achieve? "In truth, it's been apparent since the spring that European leaders were likely to renew sanctions, but this hasn't prevented Mr Putin from seeking out chinks in Europe's armour, whether by wooing cash-strapped Greece or developing ties with Europe's far-right parties, like France's National Front.UK Foreign Secretary Philip Hammond warned of this last week."Of course we are concerned about what is clearly a Kremlin strategy of trying to pick off, shall we say, the brethren who may be less committed or more vulnerable in the run-up to the June decision," he told an audience at the London think-tank Chatham House. [BBC]
2Kazakhstan is interested in investment in Iran's Shahid Rajaee Port in order to facilitate transit of its goods to world markets via the Persian Gulf. Head of the country's national railway company, Kazakhstan Temir Zholy, was visiting the port and the nearby Bandar Abbas on Wednesday for discussions with local officials."The Kazakh side is interested in investing in Bandar Shahid Rajaee for construction of silos in order to store its wheat crop in the port and facilitate shipments," head of the Islamic Republic of Iran Railways (IRIR) Abbas Nazari said. Kazakhstan currently uses Iran's transit railway linking the Caspian Sea to the Persian Gulf to ferry about 11 million metric tons of wheat per year. As Central Asia's largest grain producer, Kazakhstan is looking for shipment routes by sea which is very cheaper for its growing flow of goods.
3Games and Politics: Hearings on the issue of human rights in Azerbaijan are also expected to be held in the United States, and in Baku they already described it as an international campaign against Azerbaijan. What is the reason for such a distinct change in the international community's attitude towards the Aliyev regime? It is noteworthy that out of the "European leaders" only the presidents of Russia and Turkey, Vladimir Putin and Recep Tayyip Erdogan, will be attending the Games opening in Baku. Some analysts believe it is Putin's visit that "scared" European leaders, who would rather avoid meeting him. Besides, many international experts consider the Putin-Erdogan-Aliyev triumvirate to be provocative for the West and dangerous in terms of changes in the situation in the western Eurasian region. [ArmeniaNow]
4Why the G-7 Warning of More Sanctions Won't Worry Russia. "Aside from the structural problem, it is also not clear how far the sanctions can be expanded: Would they be prolonged, or would they target more individuals, or both? In March 2015, the U.S. State Department declared that U.S. sanctions will remain in place until Crimea is returned to Ukraine. That makes U.S. sanctions de facto indefinite. Continental Europe is divided on the issue. As Angela Merkel has said, sanctions should be relied on as only one of the methods of resolving the conflict. The U.K., while adopting a harsh political stance, is open for business with Russia by accepting money that originates from Russia through its tax havens" writes Anastasia Nesvetailova for the Epoch Times.
5Iran, Russia step up trans-Caspian trade. Iran has prepared three ports in the Caspian Sea and added six ships to its fleet for cargo trade with Russia as the two countries are forging stepped-up commercial relationship to counter Western sanctions on both countries. The new shipping route is unprecedented in the chequered history of the two countries' relations and follows a trade agreement signed in March. It allows Russia to sell Iran's crude oil abroad and deposit the money in a fund which Tehran would use to buy goods from Moscow. A separate deal allows Iran to import increased quantities of Russian grain in exchange for Iranian foodstuff, including fish from the Caspian Sea, the Sputnik news agency reported."The most important thing is that by exporting oil, we can gain access to the financial resources we need to buy goods from Russia," Iran's consul to the Russian city of Astrakhan Ali Mohammadi said.
6The Government of Kazakhstan signed a $88 million loan agreement today with the World Bank to foster productive innovation in Kazakhstan. The five-year project will be implemented by the Ministry of Education and Science of the Republic of Kazakhstan to promote high-quality and nationally relevant research and commercialization of technologies. The loan agreement was signed by Bakhyt Sultanov, Minister of Finance, on behalf of the Government of the Republic of Kazakhstan, and Ludmilla Butenko, Country Manager for Kazakhstan, on behalf of the World Bank (International Bank for Reconstruction and Development). The project is the first in a series under the Partnership Framework Arrangement signed in May 2014 between the World Bank and the Government of Kazakhstan, according to the World Bank.
7Business first and foremost. Italy has long had an important economic relationship with Russia and political ties were sufficiently close before the Ukraine crisis. Italy is Russia's third-biggest trading partner after China and Germany with deals between the two countries worth just over 30 billion euros last year. Renzi has said he will not be lecturing the Russian leader, while stressing that Italy stands fully behind international demands that Moscow ensure the respect of a second ceasefire between Kiev and the rebels that was agreed in Minsk in February.
8Nakhchivan Autonomous Republic of Azerbaijan is ready to provide guarantees for Iranian investors, Vasif Talibov, chairman of the Supreme Majlis of Nakhchivan Autonomous Republic said. He made the remarks during the meeting with the governor of Iran's East Azerbaijan province Esmail Jabbarzadeh in Iran. During the meeting with the province's governor, Talibov said that Azerbaijani businessmen are interested in making investments in Iran, including in Aras free economic and industrial zone. There are many spheres for expanding the economic and trade relations between the two countries, he said. Talibov said the bilateral relations between Azerbaijan and Iran are at a satisfactory level and the cooperation between the two countries will develop in the future as well.
9Peeling back Iran sanctions onion no easy task. The Obama administration may have to backtrack on its promise that it will suspend only nuclear-related economic sanctions on Iran as part of an emerging nuclear agreement, officials and others involved in the process tell The Associated Press. The problem derives from what was once a strong point of the broad US sanctions effort that many credit with bringing Iran to the negotiating table in the first place. Under the sanctions developed over decades, hundreds of companies and individuals have been penalized not only for their role in the country's nuclear programme but also for ballistic missile research, terrorism, human rights violations and money laundering. Now the administration is wending its way through that briar patch of interwoven economic sanctions. [GulfNews]
10The Caucasian Cold War."The main security concern for Azerbaijan comes from Armenia. Conflicts in the 1990s and recent border clashes still are fresh wounds in Azerbaijan. Having a defense relationship with a regional power like Turkey will act as a deterrent for Azerbaijan. This deterrent is particularly in regards to Armenia's relationship with Russia that involves large amounts of Russian troops being stationed in Armenia. Therefore similarly to the Georgian case, Azerbaijan and Turkey both want to keep the Russians out to ensure security and influence in the Caucasus respectively" writes Taylor Morse for the Modern Diplomacy.
Disaster management: Boosting the EU's emergency response
MEPs have approved plans to improve disaster response by updating the EU's civil defence mechanism and creating additional reserve capacity.
On 12 February, MEPs voted in favour of upgrading the EU's civil defence mechanism to help member states respond faster and more effectively to emergencies and disasters, both recurrent and unexpected. They propose to improve how disasters are tackled by sharing resources such field hospitals more efficiently.
Disasters, both natural and man-made, can strike anywhere, causing significant losses: in 2017, 200 people were killed in Europe by natural disasters and costs amounted to almost €10 billion
Italian EPP member Elisabetta Gardini, the MEP in charge of steering the plans through Parliament said recent emergencies such as the disasters in Greece in 2018 and in Portugal in 2017 have shown that EU countries alone don't have enough resources to respond, most of the times due to operational gaps.
Support already in place
A collaborative system of mutual aid already exists and is known as the EU Civil Protection Mechanism. If an EU country needs assistance because of a disaster, it can ask for help.
This system, based on voluntary contributions by participating countries, has proved to have a limited capacity, especially if several countries face the same type of disaster at the same time. The current system does not have an EU reserve capacity to help if member states are unable to.
RescEU: new reserve of emergency resources
Parliament insists on establishing a new reserve of resources known as RescEU. This should be activated only when the resources deployed by EU countries are insufficient. The common European reserve would include the resources needed to respond to disasters such as forest fire-fighting planes, special water pumps, field hospitals and emergency medical teams.
A decision to deploy RescEU would have to be taken by the European Commission in close coordination with the requesting country and the member states owning, renting or leasing the resources.
Sharing knowledge and lessons
The new rules set out to improve disaster risk management through consultation, the use of experts and recommendations for follow-up measures.
MEPs supported strengthening the EU Civil Protection Knowledge Network to share knowledge and facilitate exchanges between everyone involved with civil protection and disaster management, with a particular focus on young professionals and volunteers.
Next steps
The final text will enter into force once it has been formally adopted by the Council of Ministers. It should be applicable by summer 2019.
UNIDO and WAIPA launch e-learning module on impact investing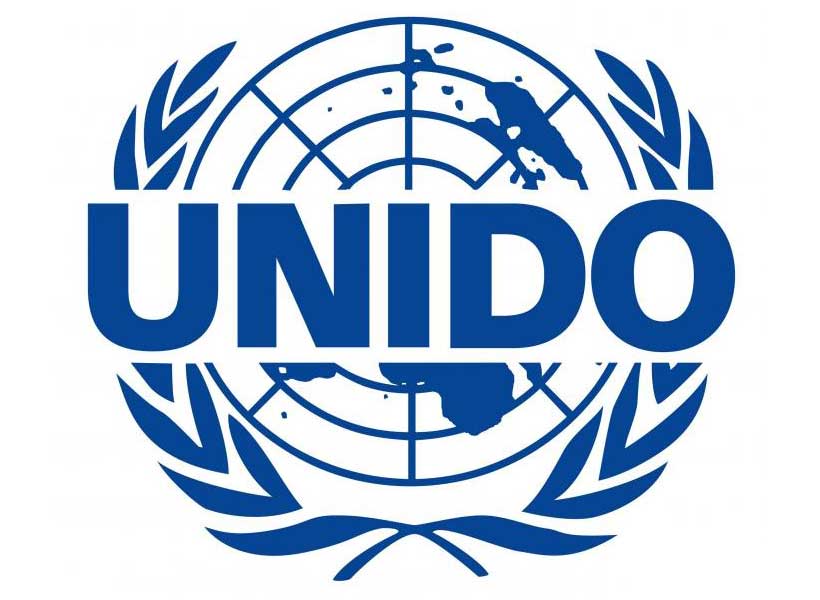 The United Nations Industrial Development Organization (UNIDO) and the World Association of Investment Promotion Agencies (WAIPA) launched a 4-module e-learning course on "Impact Investing" on the Knowledge Hub of UNIDO's Department of Trade, Investment and Innovation (TII). The course will allow to improve knowledge of the fast-rising impact investing segment and to understand how this new important trend will affect investment promotion and facilitation efforts by investment promotion agencies (IPAs). The course was prepared with the support of one of the pioneers and now largest impact investors in France, "Investisseurs et Partenaires" (I&P). I&P is headed by former Director of France's International Development Agency, Jean-Michel Severino, who visited UNIDO in April 2018 to explore cooperation and synergies with UNIDO's investment promotion work in Africa.
This course is the follow-up and complement to the successfully organized workshop for IPAs on impact investing, organized between WAIPA, UNIDO and the Turkish Cooperation and Coordination Agency (TIKA) in February 2018. It is a response to the IPAs' need to be equipped with novel methodologies for the promotion of foreign direct investments (FDI) with concrete impact on the Sustainable Development Goals (SDGs). As a recent IPA survey report of UNIDO's partner WAIPA revealed, 67 per cent of all IPAs consider the attraction of SDG investments to be of great importance, with job creation and technology transfer impact ranked highest.  The e-learning course will be complemented by physical classroom trainings.
The TII Knowledge Hub features further e-learning courses on "Quality Infrastructure and Trade" (9 modules in total) and "E-commerce" (8 modules in total). Participation is free of charge and a certificate will be issued.
Guterres: Two States 'side-by-side' is the 'peaceful and just solution' for Israel-Palestine conflict
A "peaceful and just solution" to the Israel-Palestine conflict can "only be achieved" through two States "living side-by-side in peace and security", United Nations Secretary-General António Guterres reiterated on Friday
In his address to the Committee on the Exercise of the Inalienable Rights of the Palestinian People, which was established by the UN General Assembly in 1975, Mr. Guterres said on Friday that "based on relevant UN resolutions, long-held principles, previous agreements and international law", Jerusalem should be the capital of both States.
"Unfortunately, over this past year, the situation has not moved in that direction", he continued, pointing to protests that began along the border fence with Gaza last year that left hundreds dead and thousands wounded by Israeli security forces.
He also cited "security incidents and provocations by Hamas and other militants in Gaza", including the launching of rockets and incendiary kites that dangerously escalated the situation.
"Thanks to UN and Egyptian mediation efforts, a major escalation was avoided", he continued, appealing to Hamas authorities in Gaza to "prevent provocations". The UN chief said that under International Humanitarian Law, "Israel, too, has a responsibility to exercise maximum restraint", except as a last resort.
Mr. Guterres underscored that the UN firmly supports Palestinian reconciliation and "the return of the legitimate Palestinian Government to Gaza", as "an integral part of a future Palestinian State".
Spelling out that the ongoing humanitarian crisis in Gaza must be "immediately addressed", he detailed that some two million Palestinians "remain mired in increasing poverty and unemployment, with limited access to adequate health, education, water and electricity", leaving young people with "little prospect of a better future".
"I urge Israel to lift restrictions on the movement of people and goods, which also hamper the efforts of the United Nations and other humanitarian agencies, without naturally jeopardizing legitimate security concerns," the Secretary-General stated.
Lauding the UN Relief and Works Agency for Palestine Refugees in the Near East (UNRWA) for its "critical work" in Gaza, the occupied West Bank and across the region, he called on the international community to "significantly" increase efforts to revitalize Gaza's economy.
Turning to the "risk of further unrest in the West Bank", the UN chief flagged that Israeli construction and settlement plans have expanded, including in East Jerusalem.
"Settlements are illegal under international law" he asserted. "They deepen the sense of mistrust and undermine the two-State solution".
Mr. Guterres said he regretted Israel's decision not to renew the mandate of the Temporary International Presence in Hebron, saying: "I hope an agreement can be found by the parties to preserve this long-standing and valuable arrangement."
"Palestinians have endured more than a half-century of occupation and denial of their legitimate right to self-determination" with both sides continuously suffering from "deadly cycles of violence", said the Secretary-General.
He indicated that leaders bore the responsibility to "reverse this negative trajectory and pave the way toward peace, stability and reconciliation" and praised the Committee for keeping the focus on the ultimate objective of a "peaceful solution with two States coexisting in peace and security" as the only way to achieve the inalienable rights of the Palestinian people.
"As I have said repeatedly, there is no Plan B", concluded Mr. Guterres.