The 10 most important things you need to know on Caspian Sea Region for Wednesday, June 10:
1As Vladimir Putin makes a rare trip to Western Europe, meeting Prime Minister Matteo Renzi in Milan on Wednesday, what does he hope to achieve? "In truth, it's been apparent since the spring that European leaders were likely to renew sanctions, but this hasn't prevented Mr Putin from seeking out chinks in Europe's armour, whether by wooing cash-strapped Greece or developing ties with Europe's far-right parties, like France's National Front.UK Foreign Secretary Philip Hammond warned of this last week."Of course we are concerned about what is clearly a Kremlin strategy of trying to pick off, shall we say, the brethren who may be less committed or more vulnerable in the run-up to the June decision," he told an audience at the London think-tank Chatham House. [BBC]
2Kazakhstan is interested in investment in Iran's Shahid Rajaee Port in order to facilitate transit of its goods to world markets via the Persian Gulf. Head of the country's national railway company, Kazakhstan Temir Zholy, was visiting the port and the nearby Bandar Abbas on Wednesday for discussions with local officials."The Kazakh side is interested in investing in Bandar Shahid Rajaee for construction of silos in order to store its wheat crop in the port and facilitate shipments," head of the Islamic Republic of Iran Railways (IRIR) Abbas Nazari said. Kazakhstan currently uses Iran's transit railway linking the Caspian Sea to the Persian Gulf to ferry about 11 million metric tons of wheat per year. As Central Asia's largest grain producer, Kazakhstan is looking for shipment routes by sea which is very cheaper for its growing flow of goods.
3Games and Politics: Hearings on the issue of human rights in Azerbaijan are also expected to be held in the United States, and in Baku they already described it as an international campaign against Azerbaijan. What is the reason for such a distinct change in the international community's attitude towards the Aliyev regime? It is noteworthy that out of the "European leaders" only the presidents of Russia and Turkey, Vladimir Putin and Recep Tayyip Erdogan, will be attending the Games opening in Baku. Some analysts believe it is Putin's visit that "scared" European leaders, who would rather avoid meeting him. Besides, many international experts consider the Putin-Erdogan-Aliyev triumvirate to be provocative for the West and dangerous in terms of changes in the situation in the western Eurasian region. [ArmeniaNow]
4Why the G-7 Warning of More Sanctions Won't Worry Russia. "Aside from the structural problem, it is also not clear how far the sanctions can be expanded: Would they be prolonged, or would they target more individuals, or both? In March 2015, the U.S. State Department declared that U.S. sanctions will remain in place until Crimea is returned to Ukraine. That makes U.S. sanctions de facto indefinite. Continental Europe is divided on the issue. As Angela Merkel has said, sanctions should be relied on as only one of the methods of resolving the conflict. The U.K., while adopting a harsh political stance, is open for business with Russia by accepting money that originates from Russia through its tax havens" writes Anastasia Nesvetailova for the Epoch Times.
5Iran, Russia step up trans-Caspian trade. Iran has prepared three ports in the Caspian Sea and added six ships to its fleet for cargo trade with Russia as the two countries are forging stepped-up commercial relationship to counter Western sanctions on both countries. The new shipping route is unprecedented in the chequered history of the two countries' relations and follows a trade agreement signed in March. It allows Russia to sell Iran's crude oil abroad and deposit the money in a fund which Tehran would use to buy goods from Moscow. A separate deal allows Iran to import increased quantities of Russian grain in exchange for Iranian foodstuff, including fish from the Caspian Sea, the Sputnik news agency reported."The most important thing is that by exporting oil, we can gain access to the financial resources we need to buy goods from Russia," Iran's consul to the Russian city of Astrakhan Ali Mohammadi said.
6The Government of Kazakhstan signed a $88 million loan agreement today with the World Bank to foster productive innovation in Kazakhstan. The five-year project will be implemented by the Ministry of Education and Science of the Republic of Kazakhstan to promote high-quality and nationally relevant research and commercialization of technologies. The loan agreement was signed by Bakhyt Sultanov, Minister of Finance, on behalf of the Government of the Republic of Kazakhstan, and Ludmilla Butenko, Country Manager for Kazakhstan, on behalf of the World Bank (International Bank for Reconstruction and Development). The project is the first in a series under the Partnership Framework Arrangement signed in May 2014 between the World Bank and the Government of Kazakhstan, according to the World Bank.
7Business first and foremost. Italy has long had an important economic relationship with Russia and political ties were sufficiently close before the Ukraine crisis. Italy is Russia's third-biggest trading partner after China and Germany with deals between the two countries worth just over 30 billion euros last year. Renzi has said he will not be lecturing the Russian leader, while stressing that Italy stands fully behind international demands that Moscow ensure the respect of a second ceasefire between Kiev and the rebels that was agreed in Minsk in February.
8Nakhchivan Autonomous Republic of Azerbaijan is ready to provide guarantees for Iranian investors, Vasif Talibov, chairman of the Supreme Majlis of Nakhchivan Autonomous Republic said. He made the remarks during the meeting with the governor of Iran's East Azerbaijan province Esmail Jabbarzadeh in Iran. During the meeting with the province's governor, Talibov said that Azerbaijani businessmen are interested in making investments in Iran, including in Aras free economic and industrial zone. There are many spheres for expanding the economic and trade relations between the two countries, he said. Talibov said the bilateral relations between Azerbaijan and Iran are at a satisfactory level and the cooperation between the two countries will develop in the future as well.
9Peeling back Iran sanctions onion no easy task. The Obama administration may have to backtrack on its promise that it will suspend only nuclear-related economic sanctions on Iran as part of an emerging nuclear agreement, officials and others involved in the process tell The Associated Press. The problem derives from what was once a strong point of the broad US sanctions effort that many credit with bringing Iran to the negotiating table in the first place. Under the sanctions developed over decades, hundreds of companies and individuals have been penalized not only for their role in the country's nuclear programme but also for ballistic missile research, terrorism, human rights violations and money laundering. Now the administration is wending its way through that briar patch of interwoven economic sanctions. [GulfNews]
10The Caucasian Cold War."The main security concern for Azerbaijan comes from Armenia. Conflicts in the 1990s and recent border clashes still are fresh wounds in Azerbaijan. Having a defense relationship with a regional power like Turkey will act as a deterrent for Azerbaijan. This deterrent is particularly in regards to Armenia's relationship with Russia that involves large amounts of Russian troops being stationed in Armenia. Therefore similarly to the Georgian case, Azerbaijan and Turkey both want to keep the Russians out to ensure security and influence in the Caucasus respectively" writes Taylor Morse for the Modern Diplomacy.
Clean energy transition in Ukraine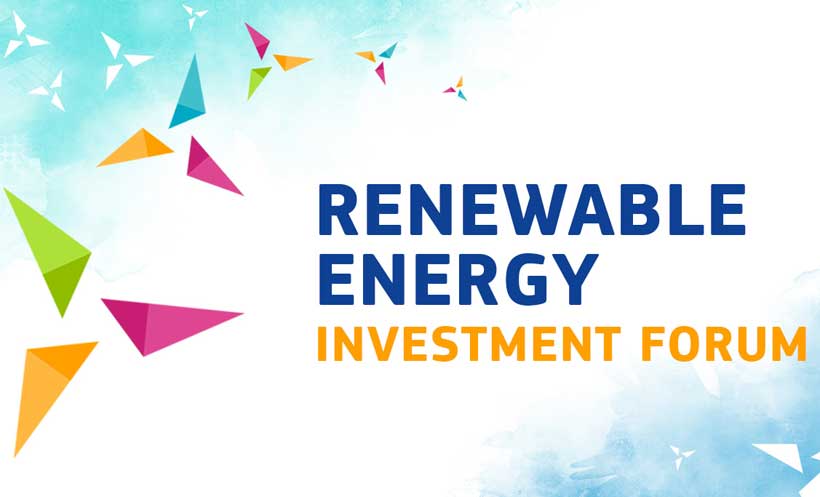 On 18 December 2018, the EU-Ukraine Renewable Energy Investment Forum takes place in Kyiv, co-organised by the European Commission's Directorate-General for Energy, Ukraine's Parliament's (Verkhovna Rada) Energy Committee, the Ukrainian State Agency on Energy Efficiency and Energy Saving, and Ukraine's energy think-tank, Dixi Group.
The forum's aim is to showcase the EU's best practices on its uptake of renewable energy sources and discuss policy measures to boost the market and increase the share of renewables in Ukraine by 2020. The EU is leading the way in the global clean energy transition, in the process becoming the world number one in renewables. By agreeing in 2018 on ambitious renewable energy and energy efficiency targets and a new supporting regulatory framework, the EU is keeping its leadership role in the fight against climate change, and upholding its commitments under the Paris Agreement. In addition, the EU has now put on the table its long-term vision for 2050, aiming to become the world's first major economy to go climate neutral by mid-century.
As Ukraine reforms its energy policy in line with the EU energy acquis, provided for in the EU-Ukraine Association Agreement and undertaken by Ukraine in the Energy Community Treaty, the Renewables Investment Forum is an excellent opportunity to discuss and share best practices from the EU as well as from other parts of the world. The event will gather some 200 key Ukrainian and European stakeholders working on energy policy and renewable energy policy in particular, as well as members of the international community active on renewable energy policy in Ukraine.
Speaking before the start of the forum, the European Commission Director-General for Energy, Dominique Ristori, said: "The EU's vision to put Europe at the forefront of clean and renewable energy production and the fight against climate change is now becoming a reality. Our policies are accelerating public and private investment in renewables, creating jobs and growth, and enabling citizens to benefit from the transition to a modern and clean economy. Our Ukrainian partners have also come a long way in this path, and it is solid proof of the European commitment of the Ukrainian nation. I believe this event will be a catalyst to unlock all the potential Ukraine has in the field of renewable energy sources. In particular I hope the discussions will focus on innovative approaches on renewable energy and the use of cutting-edge technology."
Head of the EU Delegation to Ukraine, Ambassador Hugues Mingarelli added: "Renewable energy will contribute to the establishment of a more competitive and sustainable electricity market in Ukraine. It will help reducing emissions and air pollution, and it will facilitate the integration with the EU electricity system. The European Union will continue to support the development of a sustainable electricity market in Ukraine, and I am convinced that this forum can make a very useful contribution on this way."
On Ukrainian side, the Acting Head of Ukraine's Parliament's Energy Committee Oleksandr Dombrovskyi commenting on legislative initiatives aimed at boosting RES development in Ukraine noted: "Introduction of auction system will reduce the cost of "green" energy for consumers and will create the conditions for effective competition. Today, renewable energy sector in Ukraine is developing rapidly, especially this is relevant for solar and wind electricity generation. So, installed capacity of solar power stations at the end of the III quarter 2018 reached approximately 1100 MW, while at the end of 2014 it was at the level of 411 MW. Recently,   the cost of electricity generated from RES has been reduced in the world considerably as active development of technologies in this area contributes to making equipment cheaper. Therefore, the need in changing the approaches in support of RES generation in Ukraine has appeared. We have to define the new strategic horizons for planning and perspectives for Ukrainian and foreign investors. New support system, proposed in the text of our revised draft law shall balance the interests of electricity consumers and other market participants by providing further development of renewable energy sector and by reducing the growth of financial pressure on the end electricity price. The electricity price will be defined in the process of competition – from introduction of auctions the consumers, the participants of competitive market and investors will win".
Head of the State Agency for Energy Efficiency and Energy Saving of Ukraine Sergiy Savchuk speaking about renewable energy status and results informed that: "Over the past 4 years, about 1.5 billion euros have been invested in new renewable energy projects in Ukraine. In particular, 1 billion euros are invested in more than 1000 MW of new renewable power generation and 460 million euros – in 2000 MW of new biomass-to-heat generation capacities.  It is a great contribution into energy independence and economic development of Ukrainian communities. Today, we continue improving the legislation with the aim to create favourable conditions for renewable energy development, attracting the best European experience".
Among the main participants on the Ukrainian side were Vsevolod Kovalchuk, Acting CEO of Ukrenergo, and on the EU side, Gerassimos Thomas, Deputy Director-General, DG ENER.
UNIDO, Italy support small manufacturers in Iran to comply with global environmental agreements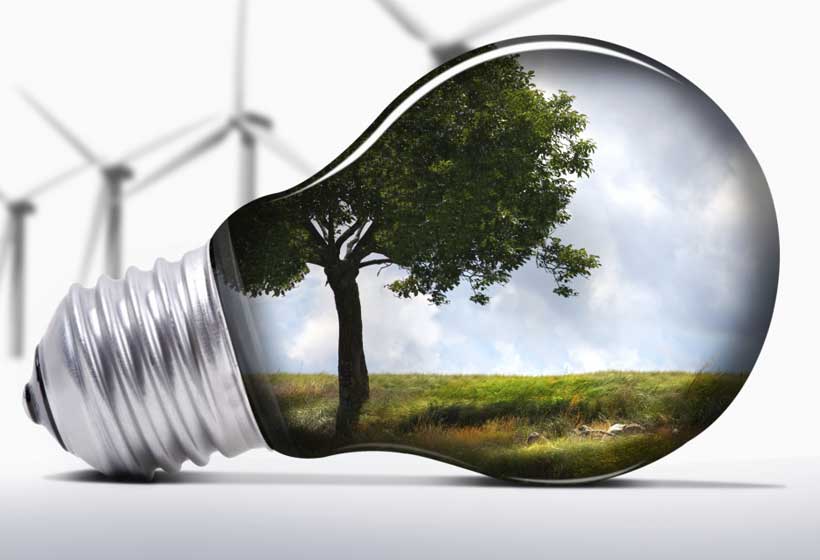 The United Nations Industrial Development Organization (UNIDO) and Iran's National Ozone Unit (NOU) today organized a workshop in Tehran to formulate a technical and business strategy to support small manufacturers of refrigeration equipment and insulation material with the adoption of new ozone- and climate-friendly substances and technologies. This will contribute to Iran's efforts to comply with its commitment, under the Montreal Protocol, to reduce its use of ozone-depleting substances – specifically, hydro-chlorofluorocarbons (HCFC) – commonly used in this sector.
Through the Multilateral Fund for the Implementation of the Montreal Protocol, UNIDO and Italy assist small manufacturers of refrigeration equipment in Iran – ranging from small chillers to domestic and commercial-scale refrigerators – to adapt their manufacturing processes and products in compliance with the second stage of the HCFC phase-out plan set by the Iranian government.
During the workshop, technology suppliers explained how small manufacturers can continue their operations with alternative chemical substances, while maintaining safety. "The NOU will consider the outputs of this workshop in the national strategy, hoping to successfully meet challenges ahead, specifically for small and medium-sized enterprises," said Medi Bakhshizade, project coordinator of Iran's National Ozone Office.
Several alternatives to HCFCs are readily available, but some of them are known to have high global warming potentials (GWP). Under the Kigali Amendment to the Montreal Protocol, a direct switch to natural refrigerants, which have zero ozone depleting potential (ODP) and low GWP, is encouraged.
In the case of Iran, the most promising alternative for small companies is cyclopentane, which could be locally produced if there is enough demand. However, the substance is high flammable, meaning new technical skills and safety installations and equipment would be required and these constitute a major financial barrier for small companies. Active cooperation between companies, local chemical formulators and technology suppliers could help tackle this barrier.
UNIDO project manager Fukuya Iino said, "UNIDO would like to promote energy-efficient technologies while phasing out HCFCs. Small companies are faced with challenges to adopt new technologies, and this is why we are asking possible technology suppliers to share their know-how with them."
A number of technology and financing options to support small manufacturing companies were presented during the workshop. The event offered a platform for small beneficiary manufacturers, technology suppliers, chemical material formulators, governmental focal points, and other stakeholders, to share knowledge and develop partnerships.
Among participating speakers were technology suppliers from Italy (two), Australia (one) and Iran (one). Forty-five participants actively joined the discussion between speakers, panel members, and the audience.
The Future of the Armenian-Chinese Relations
December 13-16, 2018, Yerevan- leading scholars from the Chinese Academy of Social Sciences were invited by the "China-Eurasia" Council for Political and Strategic Research, foundation to visit Armenia. Within the framework of the visit with their Armenian colleagues Dr. Xiao Bin, Dr. Bao Yi and Dr. Wu Hongwei participated in an academic seminar "China, Eurasia and Armenia: Views from Yerevan and Beijing." It is worth mentioning that Chinese initiative "One Belt, One Road" provides a lot of opportunities to other states to get Chinese investments, but they are not any big Chinese investments in Armenia, even if we compare with other South Caucasian countries. Professor Wu Hongwei emphasized that the Chinese-Georgian relations have developed dynamically, and the Chinese side is making huge investments there. He expressed hopes that through the information and contacts with Armenian specialists obtained during the visit, it will be possible to draw new recommendations through which it will be possible to develop economic relations with Armenia. In turn, Dr. Bao Yi presented her research on China's humanitarian cooperation with Central Asian countries and noted that this successful experience can also be used in the South Caucasus. Dr. Xiao Bing introduced his paper on promotion of the cooperation of international capacity under One Belt, One Road initiative in the era of technological transformation.
The head of the ARMACAD, Dr. Khachik Gevorgyan told  about the  prospects of the ARMACAD in the  development of Sino-Armenian academic relations in the framework of the One Belt, One Road.
The organizer of this academic event, Dr. Mher Sahakyan, head of the "China-Eurasia" Council for Political and Strategic Research, foundation, spoke about the prospects for the development of the Armenian-Chinese relations in the framework of the Chinese initiative. As he noted, if a branch of one of the leading Chinese banks opened or if Armenia and China establish a joint bank, the result will be significant financial investments in Armenia. The financial field of the country will be diversified, and if Dram-Renminbi conversion is implemented, bilateral trade between Armenia and China will be realized in their own currencies. He recommended, that Armenia can try to stand a Regional member of the Asian Infrastructure bank and after get sovereign backed or non-sovereign backed loans for its state-owned noncommercial organizations, private organizations, and international organizations which works in the territory of Armenia, that they invest this money in Armenian North-South Road Corridor, whichwill significantly enhance Armenia's capabilities to be involved in the Silk Road Economic Belt's China-Central Asia-West Asia Economic Belt. Armenia and China can also start cooperation in UN peacekeeping missions, as both states are interested in it.
Dr. Mher Sahakyan, also talked about the possibility of creating an Armenian-Chinese joint military-industrial center in Armenia, which will produce military robots, drones and so forth.
He also noted that Armenia can negotiate with China for its participation in the "Digital Silk Road," Armenia and China can also cooperate on the research of the development of the 5G.
After the academic seminar Chinese and Armenian scholars agreed to strengthen cooperation between the Armenian Foundation "China-Eurasia" Council for Political and Strategic Research and the Chinese Academy of Social Sciences, to conduct joint research and make recommendations for the development of Armenian-Chinese relations.