The way forward for the EU – Entice people, embrace change, engage the world
The aim of this paper is to contribute to academic and public debate on issues critical to the future of the European Union as well as to outline recommendations addressed to EU institutions and member state decision-makers.
This concise paper may only serve as an introduction to some bottom-line ideas, without trying to summarize the ongoing academic and political debate on the subject. Nor does it claim to present extensively formulated supporting arguments for the policy actions it recommends. This has to come once the first rounds of discussions on the viability and or the necessity of the outlined actions have taken place. In most cases, actions proposed are not entirely new to public debate.
This paper does not present several sets of possible policy choices to select from, nor does it elaborate on the different "visions on the future of the EU". It provides one single set of recommended actions, without pondering the chances of implementation.
Federalism in the EU-related discourse is contentious, and lacks a stable definitive value, therefore misleading and unhelpful, I would therefore not relate to it, nevertheless most of the policy recommendations in this proclamation point towards a more unified Union.
The European Union has a remarkably charged political agenda in a turbulent world. Russia is more and more assertive, there is a probably prolonged military crisis in Ukraine, political and military situation is escalating in Europe's southern and south-eastern neighbourhood with imminent impact on Europe's societies. The spectre of Grexit reflects the fact that there are fundamental flaws in the Euro project as far as its long-term sustainability is concerned which necessitates further political and economic policy reforms at EU level. Brexit on the other-hand (although the UK's case is admittedly extreme) is a clear indication of popular disenchantment from the idea European integration. The above factors indeed hinder coordinated action to counter the ever-stronger popular sentiment and well-articulated political agendas that question the usefulness of European integration and sometimes even the basic European values. European institutions and member states suffer to focus and face these challenges including the rising anti-European and in some cases anti-democratic tendencies that will pose significant risks to European integration in the medium-term.
The key message of this proclamation is that the EU does not only need to overhaul its political priorities – which it normally does from time to time – but also needs a new approach towards its very existence, especially the way it interacts with the world and with its own citizens. Similar messages have been reiterated for a long time now by the academia and by some ranks of EU and national political classes, political action nevertheless has been scarce and slow. This to a great extent explains the rise of anti-European or Euroskeptic views.
The author of this paper holds that an overhaul of the functioning of the EU as well as of the general approach to the raison d'etre of European integration is necessary for at least three interconnected reasons:
-firstly, to establish a new societal contract by establishing trust in a disenchanted public without whom no major reforms will be possible, be it economic or political; ("Entice people")
-secondly, to manage inherent tensions stemming from economic (e.g.: Eurozone long-term sustainability), institutional and political (both central and especially member state) imperfections that loom large in a more and more unpredictable global environment;
("Embrace change")
-thirdly, to reverse Europe's gradual slide to global irrelevance (or put in a different way: to harness its economic might in geopolitics by a stronger Union foreign and military policy profile), moreover to reinforce its failing international competitiveness. ("Engage the world")
The key determinants of EU-level policy-setting are the following:
-A new geopolitical order is on the rise. Pax Americana has started to give way to a new world order whose defining features are very unpredictable but which most probably be a more unstable one than we live in today by the major rearrangement of the global equilibrium following the rise of new powers, and with a potentially significant level of hostile competition between the key actors.
-Inside the EU major new geopolitical dynamics are gathering importance which includes a quasi-dominant role of Germany, a weakening France, a UK drifting away and in general a more and more heterogenetic and multiple-speed EU with institutions still in the process of self-redefinition.
-European societies are ageing. The old-age dependency ratio will double by 2040. At the same time, the average fertility rate in Europe is below reproduction. These factors represent serious challenges to the long-term sustainability of the European way of life as know it. Immigration as a tool to face and counter the spectre of unsustainability, mainly due to issues of social integration, as it is demonstrated in several EU member states, raises significant social and political challenges if managed badly.
-European economies and societies under pressure will probably be more susceptible to anti-EU sentiment and propaganda.
-The EU, the home to some half a billion people has no story to tell, or rather its story does not reach its citizens.
Based on the above premises, the EU needs:
-A way more unified diplomatic approach to global political developments and clear political stance on the final boundaries of the Union;
-A stronger capacity to exercise hard power; European army
-A stronger and more unified internal security policy;
-A more effective immigration policy and policies to make integration successful;
-Effective responses to negative demographic trends;
-An institutional and political setup and an economic policy framework that guarantees the long-term survival of the common currency, including a separate Eurozone budget;
-A strongly coordinated energy policy including energy diplomacy that guarantees independence, sustainability and competitiveness;
-A stronger sense of ownership and self-identification of European citizens with the European project;
-A new budgetary arrangement, a budget with a new approach that reflects this policy overhaul including the phasing out of controversial policies such as CAP and a fundamental reform of the cohesion policy and introducing a revenue that creates ownership in the society;
The list of actions proposed necessitate fundamental alterations in the way the EU exists. These alterations will probably be precipitated (or maybe to the contrary: jeopardized) by "inbuilt" political developments that are only partly foreseeable (Brexit, Grexit, Russia, Ukraine, Turkey), partly belong to the realm of a less and less predictable geopolitical environment. These alterations often will take the form of new institutional arrangements. Also efforts to reinforce the currently almost inexistent EU-wide political (democratic) sphere are poised to get stronger – in parallel with the continuous rise of anti-EU sentiment and the political articulation thereof by member state political actors.
One has to be realistic: the list of proposed action provided in this paper is not what will be, many of these suggestions seem radical and certainly contested at this point. Most probably member states as usual will look at any to do list with the well-known mind set: how could an almost certainly hopeless Treaty change be avoided, how one can muddle-through on a business as usual basis? Well, this would not lead us any far in the long-term, only towards disarray, insignificance and instability. Some (both in politics and academia) are fascinated by proposing new institutionally focused arrangements to reform the EU. While these are most of the time reasonable suggestions, people simply don't care. They do not care or even understand why a bi-chamber EP incorporating the Council or a Eurozone budget (so far referred to in the Euro-discourse under as the 'fiscal compact' to make sure nobody understands it) is the magic solution. One should therefore be bold to offer things that are tangible, meaningful and educative for the citizen. One should not cynically pretend that people are fully aware of what is going on in the politics let alone international relations, they do need better information and much broader involvement otherwise no major reforms will be possible in the future.
The following is only a list of policy actions deemed desirable for a stronger and more successful Union. It is not a political itinerary, nor does it discuss in detail how these actions should be put in place. Otherwise – as experience shows – it we would end up in a scattered discourse on how this could (not) be done for political and institutional reasons before even a proper appreciation of the proposed actions could take place. Most of the proposed actions are not realistic for the EU28 as a group, they are instead policy options for member states (should things develop in that direction) of the "core".
Next to some items on the list "B" "T" or "C" signs are visible. "B" denotes that the proposed action involves major budgetary reform and or funding, while "T" means that the action necessitates a new Treaty. "C" represents that it is only or primarily realistic or relevant for a core group of member states that are ready and able to reinforce their unity.
ENTICE PEOPLE
Getting European societies on board is a sine qua non condition for any major change. Endless complaining about the remoteness of the EU has led us nowhere and clearly no ineffective and underfinanced communication campaigns are the solution either. Instead the following actions need to be considered:
•Create post of European (Eurozone) speaker position in national parliaments (who preferably does not bear the host country's nationality) with the right of intervention if European issues debated (T) (C);
•Introduce the instrument of European referendum – one single pan-EU referendum on the same day counted as a whole on key EU issues (T);
•Replace low-profile bureaucrats at the top of EU Representations, create high profile EU presence in capitals (C);
•If a project is financed by 51% EU it should be inaugurated by EU representative;
•Increase Erasmus spending by at least five times (B);
•Introduce preferably mandatory European values curriculum at elementary and secondary schools;
•Finish with national party lists at EP elections, vote on pan-European platform same day all across EU (T);
•Create a special channel of national parliaments at EP – as MEPs are less and less national, MPs should have a vehicle which is visible and effective to intervene at EP debate. This must be much stronger an instrument than ad-hoc invitations; an institutionalised and permanent solution is preferable (T) (C);
•Elect President of the European Commission or the European Council directly by citizens (T);
•Promote EU values abroad (joint EU cultural and political institutes – having in mind Alliance Francaise, Goethe, etc) (B);
•Facilitate national public and political debates on new European reform initiatives such as the recent one (June 2015) by the German and French economy ministers.
•Run EU joint teams (or individual Olympians) in up to 10 percent of Olympic sports by the 2024 Olympic Games;
•Support language teaching and learning; acknowledge reality: English is lingua franca of the EU, support it (B);
•Set up national offices of the Court of Justice to deal local legal matters with EU relevance more promptly and transparently (T);
•Support Europe-related news broadcasting by national broadcasters. Euronews (in a significantly enhanced quality) minutes in local channels. (B);
EMBRACE CHANGE
Here I mean a much more comprehensive change than normally envisaged by the EU in its subsequent Treaty changes, or new policy initiatives and (most of the time unfulfilled) grand programmes on a change as usual course.
•Embrace reality which is inevitable for the long-term success of the EU: declare existence of multiple (two)-speed Europe (instead of deleting the reference to an "ever closer union" in the Treaty as the UK requests), and make the institutional setup best fitted to embrace it (T);
•Let UK have a special status (T);
•Let Greece exit Eurozone (T);
•Make Eurozone exit legally possible and planned (T);
•Establish Eurozone budget of 3-5% of Eurozone GDP to use as macroeconomic buffer (T) (B) (C);
The EU budget is not only small but is not at all designed to tackle macroeconomic shocks and crisis in a monetary union, which needs a puffer for shocks and a stable transfer pool which can be deployed in a prompt manner (this may even include pan-Eurozone social benefit schemes as well.)
•Introduce European tax by unionizing a certain percentage point of national VAT rates and thereby finish with member state membership fee. (This can be budget neutral for member states at the end of the day and at the same time underpins the sense of ownership in the society). (T) (B) (C);
The annual EU budget is €142bn (2014 figures) – a large sum in absolute terms, but only about 1% of the GDP generated by EU economies every year. Traditional own resources usually represent about 12% (10,14% in 2013) and the VAT-base related own resource about 10% (9,38% in 2013) of the total budget. At present European budget is financed mostly by member states as a membership or rather ownership fee. Citizens are completely detached from the act of contributing to the common EU budget. "No representation without taxation". In the proposed new system (European tax) some percentage points from the VAT (standard) rate applicable in member states is payed by the citizen to the EU budget. (It is important to note that this proposed revenue source is completely different from the present levy on national harmonised VAT bases which constitute a resource of the EU budget). This solution is more or less budget-neutral for member states since this source supplements the previous member state contributions (citizen's money in disguise by the way). Citizens' act to finance the EU budget (by buying a product or a service) should be clearly indicated for them on every price-tag. By the member state fee terminated, ownership is delegated to people. In this scheme VAT rates do not have to be augmented either only divided into national (say 18%) and EU (2%) shares. Obviously there are currently major differences among member states' net positions in relation to the EU budget. This has to be calculated with when fine-tuning any new schemes.
•Establish Eurozone finance minister with defined veto rights over national budgets (T) (C);
A Monetary Union without a genuine economic and some degree of a political union is not sustainable. The Euro needs to be accompanied by a solid European economic governance with sufficient own resources and policy leverage. This entails a separate Eurozone budget, an EU treasury headed by a Eurozone finance minister with veto power over national budgets, the transformation of ESM into a European Monetary Fund, finalising the Banking Union, issuance of Eurobonds.
•Cut back CAP drastically (B);
The European Union will spend 373,2 billion EUR on the Common Agricultural Policy between 2014-2020. Although it indicates an 11% decrease compared to the previous EU programming period, CAP still has one of the highest shares – 38.9% – in the total EU budget until 2020. (Approximately, three quarters of the CAP budget is devoted to market related expenditures and direct payments, while one quarter for rural development.) This has to change: a drastic cut in especially direct payments needs to take place.
•Decrease and rationalize cohesion policy spending and establish more possibilities for rapid suspension in case of misuse, fraud or corruption (T);
The efficiency and usefulness of regional policy funds are controversial, dead-weight is very high, moreover they sometimes contribute to corruptive practices.
•Establish full-fledged Energy Union;
•Promote industries, technologies to cater for and institutional arrangements best suited for an ageing society;
•Establish European demography Figure (minister) to initiate and co-ordinate ageing-related policies and to deal with cross-generation tensions in the EU, helping member states to carry out tough reforms and cuts back in the welfare systems (T).
ENGAGE THE WORLD
Without credible hard power capabilities and with its soft power potential seriously underutilized the EU is scoring well under its global weight. The world is becoming less predictable and more turbulent especially at the Union's imminent borders and close neighbourhood. Illegal immigration related issues put a pressure on European societies. Immigration's societal consequences and relevant EU and member state policy responses are getting prominence in the daily life of EU citizens and in EU-policy discourse.
•Establish a European army in the medium to long term; (T) (C);
The European Parliament adopted the Synchronized Armed Forces Europe (SAFE) concept in 2009 to create a scheme for joint civilian and military structures and forces under EU leadership on the voluntary basis. This initiative advocates a Defence Ministers Council and a free service based European soldier status law. SAFE would be operated on joint training, tactics and procedures approved by the participating member states. Actual implementation has been almost none but the Russian aggression in Ukraine changes things. The European Corps (Eurocorps) in Strasbourg and the Corps Headquarters in Münster and Szcezin are existing elements to build upon.
•Member state should stop military spending cuts and they should aim for synergy (B);
The European defence capabilities have been gradually reduced over the years. One and a half million soldiers served in the EU member countries in 2013, half a million less than in 2006. EU countries spent only 190 billion euro (12% of total world spending) for military purposes. From 2006 to 2013, the European defence spending decreased by 15% (€ 32 billion). World military expenditure in 2013 was 1.747 billion $, around 2.4% of World GDP. However, China (188 billion US $) and Russia (88 billion US $) continuously increases the military budget. 80% of the European defence spending is by France, Germany, United Kingdom, who also reduce their military budgets.
•Reform CFSP: do away with unanimity, or at least make prompt actions possible by an easily applicable flexible institutional solution for a group of member states, something similar but more flexible than the so-called reinforced cooperation. (T) (C);
The new functions brought about by the Lisbon Treaty are modest innovations. The High Representative is very far from a European Foreign Minister, so is the European External Action Service from a European Foreign Ministry.
•Reform EU immigration policy, render it more effective, and base it on a way longer-term oriented policy approach that encompasses factors of sustainability (in a broad sense including long-term demographic and budgetary considerations) and societal sentiment (B);
For 2014-20, the overall Home Affairs budget amounts to only EUR 9.26 billion. Immigration policy is not only underfinanced but remains fragmented in the EU marred by conflicts of policy objectives, namely the paradox of the free movement, solidarity and security. The issue of legal and illegal immigration and refugees and even terrorism are often fudged in the minds of people which is sometimes reinforced by demagogic and or Euroskeptic national politics. At the same time, the growing feeling of insecurity in the society and also the failures in the integration of migrant communities in European societies are key issues to face. In 2014 276000 migrants entered the EU irregularly, which represent an increase of 138 percent compared to 2013. The number of asylum applicants registered in the EU has also increased significantly in 2014 (626.000 applications). The mandate of the EU agency EASO (European Asylum Support Office) should be significantly expanded to make it a proper Common European Asylum Service. In general for migration and asylum matters more resources have to be deployed at EU level. A special representative on migration for the External Action Service is to be established.
•Reinforce Frontex significantly (B).
U.S. President Trump to meet Bulgaria's Prime Minister at the White House: What to expect?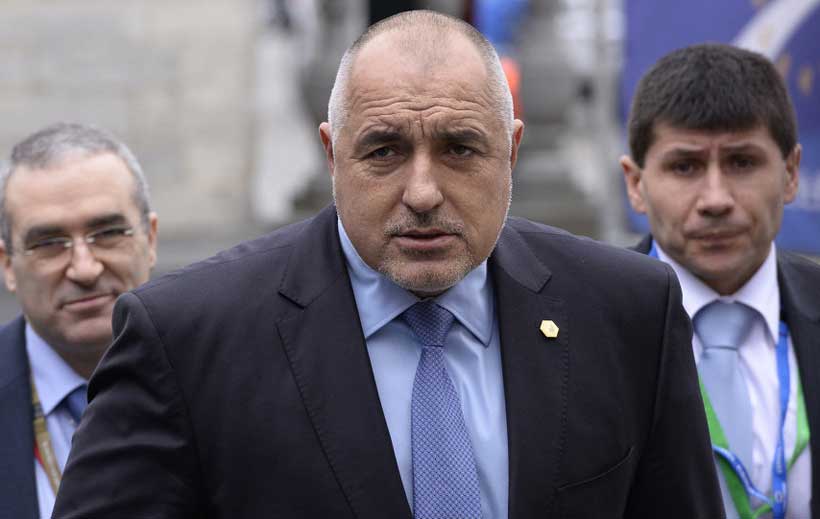 Next Monday, 25 November, President Trump will welcome Bulgarian Prime Minister Borissov at the White House for a bilateral meeting.
This is not the first White House visit for Bulgaria's Prime Minister Boyko Borissov who previously met President Obama at the White House in 2012.
The White House press secretary has announced that Trump and Borissov plan to discuss security in the Black Sea region, energy and countering malign influence – all Russia-related topics, as one would expect.
The real reason for the White House treat, however, is Bulgaria's substantial purchase of US aircraft this year.
In August, Bulgaria bought eight F-16 airplanes from the US for the hefty price of USD 1.2bln. White House meetings with foreign leaders represent special thanks for something a foreign country has done for the United States and the F-16 airplanes purchase seems to be what we are looking at here. The US is a happy seller and Bulgaria is a happy customer.
In the area of energy, Bulgaria is looking towards the US while trying to reach energy diversification and gain independence from Russian natural gas. On this, there is a clear intersection with US interests. Bulgaria agreed in May to purchase natural gas from the US for the first time. Bulgarian Prime Minister Borissov met last week with the US Ambassador to Greece to explore the possibility of purchases of American liquid gas down the line.
What is not mentioned by the official White House position is that visa restrictions will be a topic of the meeting, too. The Bulgarian Prime Minister will likely request that President Trump dropped the visa requirements for Bulgarians – an issue the Bulgarian government has been chasing for a while now and something which Bulgarian President Radev had raised with President Trump also on the sidelines of the UN General Assembly in September. Visa restrictions were removed for Polish citizens last month. The Bulgarian Prime Minister will seek the same outcome. On this point, it is unlikely that President Trump would give the green light though.
What we won't hear about publicly is the issue of the return of ISIS fighters to Europe. No one in Bulgaria really talks about this but one can imagine this is an issue for the US government. Bulgaria doesn't have a problem with ISIS fighters itself but, as an EU external border country, it is Turkey's neighbor and the closest to the Middle East EU ground entry point. Last week, Turkey began returning ISIS fighters back to Europe and President Trump has been adamant that European nations with ISIS fighters need to take responsibility for them. Western European EU countries do not want their ISIS fighters back to try them in court or to reintegrate them, which is understandable but also irritating because Europeans have had the unfounded expectation that the US would somehow take care of this. How Bulgaria as an EU country at the crossroads between Turkey, the EU and the US handles that is key. No one in Bulgaria really talks about it, and the various EU, US and Turkish pressures on Bulgaria are not really known, but one can imagine the situation is that of being between a rock and a hard place. So, the return of ISIS fighters is another issue to look out for, although it will not come through in public.
In the past, NATO ally Bulgaria has aided the US with criminal and law enforcement investigations in the areas of terrorism, drug trafficking and human trafficking. This is another area to look out for.
President Trump's impeachment is not really a topic in Bulgaria, as no one here seems to be concerned with that. It will be interesting whether Prime Minister Borissov would mention this at all to issue words of support to President Trump. This is something that President Trump would appreciate, although protocol says Prime Minister Borissov would be smart to steer away from impeachment comments.
Direct, to the point and simple words can be expected from President Trump. Prime Minister Borissov, on the other hand, is learning English so the meeting will necessarily have a Bulgarian interpreter. Expect one or two jokes by President Trump about simultaneous Bulgarian interpretation. The meeting will not pass without that.
EU chief prosecutor Laura Kovesi needs media freedom to do her job
Last month, Laura Codruta Kovesi, the former chief prosecutor of Romania's National Anti-corruption Directorate, was officially confirmed as the first ever EU chief prosecutor to head the newly created European Public Prosecutor's Office. Her team will start work in the end of 2020.
Kovesi will shake things up. She has a lot of hurdles to overcome. Among the main ones is the silencing and stifling of journalists across Europe, including in Bulgaria. The lack of media freedom will make it exceptionally difficult for Kovesi to do her job and uncover crimes involving EU funding.
As soon as the news hit that Kovesi was to become EU's top prosecutor, anti-corruption activists across Europe applauded loudly. One could hear the applause also in Bulgaria where we face issues with EU funds misappropriation and theft but also complaints regarding the freedom of the press – a place where Kovesi's work is much needed.
Defined institutionally, Kovesi's mandate is "to investigate, prosecute and bring to judgment crimes against the EU budget, such as fraud, corruption or serious cross-border VAT fraud". The EU's top prosecutor is tasked with the tough job of going after crimes involving EU money.
It might sound as a disappointment to many, but Kovesi will not have the institutional competence to address everything that is wrong with a country or a sector. Corruption and fraud are covered by the EU prosecutor's mandate only as long as they are related to EU funds.
So if Kovesi won't be a see-it-all, do-it-all messiah, where does this leave media freedom then and why am I talking about it in the context of her job?
Well, bringing to justice crimes related to EU funds is almost impossible without the leads on the ground – work often done by a functioning free media and hard-hitting investigative journalism that uncovers fishy deals and contracts. It is journalists that sometimes lead the way. Often media investigations chart a course for criminal investigations. The media is a key ally in uncovering crimes involving EU funds. This is particularly true of a service such as the EU's prosecutor office that will operate from EU headquarters and will rely on leads and allies on the ground.
We can't expect that an EU service will get all the intricate, hidden local information on its own or through cooperation with the state authorities in question. This is where media and journalists come in.
Bulgaria – as sad I am to say this – gives a clear illustration of why Kovesi's job could prove to be especially tough. The country ranks 111th in the world in terms of media freedom, according to Reporters without Borders.
To illustrate the situation, one should look no further than the current scandal involving the nomination of Bulgaria's own chief prosecutor and the simultaneous firing of a seasoned journalist who has been critical of the only candidate for Bulgaria's top prosecutor post.
As reported by Reuters, the national radio journalist Silvia Velikova was fired for allegedly being critical of the work of the deputy chief prosecutor Ivan Geshev, who has already been selected to become Bulgaria's next chief prosecutor. Bulgaria's President Rumen Radev vetoed the appointment last week, so now the country is facing judicial uncertainty and protests such as the ones from today.
Among the reasons why the chief prosecutor's appointment has been controversial – to say the least – is the sacking of the Bulgarian Radio journalist Silvia Velikova. Her ousting caused protests by Bulgarian journalists which I have been attending, while the capital Sofia saw thousands of protesters marching in the streets against Geshev's nomination in September, October and now, after the presidential veto.
Where the story gets interesting or horrific – or both – is that as many as four unnamed individuals made phone calls in September to the Director of the National Radio, allegedly asking for the journalist critical of the prosecutor candidate to be fired, or at least to be silenced until Geshev's selection as chief prosecutor. The journalist Velikova was subsequently fired. She was reinstated to her post after Prime Minister Boyko Borisov spoke in her defence. And the Director of the National Radio was himself fired for stepping over by a media oversight organ.
In Bulgaria, a persistent complaint is that journalists who ask the inconvenient questions can be removed in a heartbeat, after so much as a phone call. The suspicion remains that shady dealings – not merit – continue to play a significant role in the firings and hirings of Bulgarian journalists.
One should look no further than the stories of investigative journalists Miroluba Benatova and Genka Shikerova. They are both known as hard-hitting investigative journalists that ask the tough questions and uncover corruption and mismanagement. They are both out of job after being pressured to quit a mainstream media.
Genka Shikerova faced severe intimidation over the years, as her car was set on fire not once but twice, in 2013 and 2014, in relation to her work on Bulgaria's significant anti-government protests during these years.
Miroluba Benatova, on the other hand, caused massive waves with her recent revelation that she has become a taxi driver – only to surprise foreign tourists about how politically astute and knowledgeable Bulgarian taxi drivers are. "The service in Bulgaria has improved greatly", told her a German tourist assuming he was being driven by just a regular taxi driver.
So, how is this related to Kovesi?
It is unlikely that by driving a taxi Benatova will be coming across many leads about EU funds theft, to assist Kovesi. Such a waste of talent, and also funds.
The media across Europe has a key role to play in supporting the work of the new EU prosecutor. As long as journalists in countries like Bulgaria lack the freedom to do their jobs, crimes involving EU funding will go uncovered. If Laura Kovesi wants to succeed in her new job, she will have to take context into account and recognize that in many EU states, including Bulgaria, journalists are often not allowed to do their jobs and ask the hard questions. And that's a shame because Kovesi will not be able to do it alone.
Why German car giant Volkswagen should drop Turkey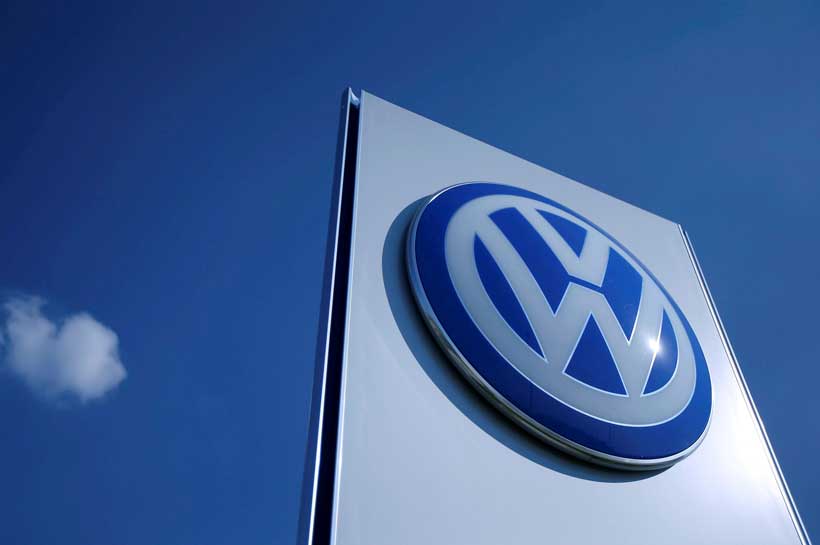 War and aggression are not only questions of ethics and humanitarian disaster. They are bad news for business.
The German car giant Volkwagen whose business model is built on consumer appeal had to stop and pause when Turkey attacked the Kurds in Syria. A USD 1.4bln Volkswagen investment in a new plant in Turkey is being put on hold by the management, and rightly so.
Unlike business areas more or less immune from consumer pressure – like some financial sectors, for example – car buying is a people thing. It is done by regular people who follow the news and don't want to stimulate and associate themselves with crimes against humanity and war crimes through their purchases. Investing in a militarily aggressive country simply is bad for an international brand.
As soon as the news hit that Turkey would be starting their military invasion against the Kurds, questions about plans for genocide appeared in the public discourse space. Investing over a billion in such a political climate does not make sense.
By investing into a new plant next to Turkish city Izmir, Volkswagen is not risking security so much. Izmir itself is far removed from Turkey's southern border — although terrorist attacks in the current environment are generally not out of the question.
The risk question rather lies elsewhere. Business likes stability and predictability. Aggressive economic sanctions which are likely to be imposed on Turkey by the EU and the US would affect many economic and business aspects which the company has to factor in. Two weeks ago the US House of Representatives already voted to impose sanctions on Turkey, which now leaves the Senate to vote on an identical resolution.
Economic sanctions affect negatively the purchasing power of the population. And Volkswagen's new business would rely greatly on the Turkish client in a market of over 80mln people.
Sanctions also have a psychological "buckle-up" effect on customers in economies "under siege", whereby clients are less likely to want to splurge on a new car in strenuous times.
Volkswagen is a German but also a European company. Its decision will signal clearly if it lives by the EU values of support for human rights, or it decides to look the other way and put business first.
But is not only about reputational damage, which Volkswagen seems to be concerned with. There are real business counter-arguments which coincide with anti-war concerns.
Dogus Otomotiv, the Turkish distributor of VW vehicles, fell as much as 6.5% in Istanbul trading after the news for the Turkish offensive.
Apart from their effects on the Turkish consumer, economic sanctions will also likely keep Turkey away from international capital markets.
There is also the question of an EU company investing outside the EU, which has raised eyebrows. It is up to the European Commission now to decide whether the Volkswagen deal in Turkey can go forward after a complaint was filed. Turkey offered the German conglomerate a generous 400mln euro subsidy which is a problem when it comes to the EU rules and regulations on competition.
The Chairman of the EPP Group in the European Parliament, Manfred Weber filed a complaint with the EU competition Commissioner about the deal, on the basis of non-compliance with EU competition rules. Turkey's plans to subsidize Volkswagen clearly run counter EU rules and the EU Commission can stop the 1bln deal, if it so decides.
In a context where Turkey takes care of 4mln refugees — subject to an agreement with the EU — and often threatens the EU that it would "open the gates", it is not clear if the Commission would muster the guts to say no, however. In that sense, the German company's own decision to pull from the deal would be welcome because the Commission itself wouldn't have to pronounce on the issue and risk angering Turkey.
While some commentators do not believe that Volkswagen would scrap altogether the investment and is only delaying the decision, it is worth remembering that the Syria conflict is a complex, multi-player conflict which has gone on for more than 8 years. Turkey's entry in Syria is unlikely to end in a month. Erdogan has communicated his intention to stay in Syria until the Kurds back down.
In October it was reported that the Turkish forces are already using chemical weapons on the Kurdish population which potentially makes Turkish President Erdogan a war criminal. For a corporate giant like Volkswagen, giving an economic boost for such a state would mean indirectly supporting war crimes.
As Kurdish forces struck a deal for protection with the Syrian Assad forces, this seems to be anything but a slow-down. Turkey has just thrown a whole lot of wood into the fire.
Volkswagen will find itself "monitoring" the situation for a long time. There is a case for making the sustainable business decision to drop the risky deal altogether, soon.