The way forward for the EU – Entice people, embrace change, engage the world
The aim of this paper is to contribute to academic and public debate on issues critical to the future of the European Union as well as to outline recommendations addressed to EU institutions and member state decision-makers.
This concise paper may only serve as an introduction to some bottom-line ideas, without trying to summarize the ongoing academic and political debate on the subject. Nor does it claim to present extensively formulated supporting arguments for the policy actions it recommends. This has to come once the first rounds of discussions on the viability and or the necessity of the outlined actions have taken place. In most cases, actions proposed are not entirely new to public debate.
This paper does not present several sets of possible policy choices to select from, nor does it elaborate on the different "visions on the future of the EU". It provides one single set of recommended actions, without pondering the chances of implementation.
Federalism in the EU-related discourse is contentious, and lacks a stable definitive value, therefore misleading and unhelpful, I would therefore not relate to it, nevertheless most of the policy recommendations in this proclamation point towards a more unified Union.
The European Union has a remarkably charged political agenda in a turbulent world. Russia is more and more assertive, there is a probably prolonged military crisis in Ukraine, political and military situation is escalating in Europe's southern and south-eastern neighbourhood with imminent impact on Europe's societies. The spectre of Grexit reflects the fact that there are fundamental flaws in the Euro project as far as its long-term sustainability is concerned which necessitates further political and economic policy reforms at EU level. Brexit on the other-hand (although the UK's case is admittedly extreme) is a clear indication of popular disenchantment from the idea European integration. The above factors indeed hinder coordinated action to counter the ever-stronger popular sentiment and well-articulated political agendas that question the usefulness of European integration and sometimes even the basic European values. European institutions and member states suffer to focus and face these challenges including the rising anti-European and in some cases anti-democratic tendencies that will pose significant risks to European integration in the medium-term.
The key message of this proclamation is that the EU does not only need to overhaul its political priorities – which it normally does from time to time – but also needs a new approach towards its very existence, especially the way it interacts with the world and with its own citizens. Similar messages have been reiterated for a long time now by the academia and by some ranks of EU and national political classes, political action nevertheless has been scarce and slow. This to a great extent explains the rise of anti-European or Euroskeptic views.
The author of this paper holds that an overhaul of the functioning of the EU as well as of the general approach to the raison d'etre of European integration is necessary for at least three interconnected reasons:
-firstly, to establish a new societal contract by establishing trust in a disenchanted public without whom no major reforms will be possible, be it economic or political; ("Entice people")
-secondly, to manage inherent tensions stemming from economic (e.g.: Eurozone long-term sustainability), institutional and political (both central and especially member state) imperfections that loom large in a more and more unpredictable global environment;
("Embrace change")
-thirdly, to reverse Europe's gradual slide to global irrelevance (or put in a different way: to harness its economic might in geopolitics by a stronger Union foreign and military policy profile), moreover to reinforce its failing international competitiveness. ("Engage the world")
The key determinants of EU-level policy-setting are the following:
-A new geopolitical order is on the rise. Pax Americana has started to give way to a new world order whose defining features are very unpredictable but which most probably be a more unstable one than we live in today by the major rearrangement of the global equilibrium following the rise of new powers, and with a potentially significant level of hostile competition between the key actors.
-Inside the EU major new geopolitical dynamics are gathering importance which includes a quasi-dominant role of Germany, a weakening France, a UK drifting away and in general a more and more heterogenetic and multiple-speed EU with institutions still in the process of self-redefinition.
-European societies are ageing. The old-age dependency ratio will double by 2040. At the same time, the average fertility rate in Europe is below reproduction. These factors represent serious challenges to the long-term sustainability of the European way of life as know it. Immigration as a tool to face and counter the spectre of unsustainability, mainly due to issues of social integration, as it is demonstrated in several EU member states, raises significant social and political challenges if managed badly.
-European economies and societies under pressure will probably be more susceptible to anti-EU sentiment and propaganda.
-The EU, the home to some half a billion people has no story to tell, or rather its story does not reach its citizens.
Based on the above premises, the EU needs:
-A way more unified diplomatic approach to global political developments and clear political stance on the final boundaries of the Union;
-A stronger capacity to exercise hard power; European army
-A stronger and more unified internal security policy;
-A more effective immigration policy and policies to make integration successful;
-Effective responses to negative demographic trends;
-An institutional and political setup and an economic policy framework that guarantees the long-term survival of the common currency, including a separate Eurozone budget;
-A strongly coordinated energy policy including energy diplomacy that guarantees independence, sustainability and competitiveness;
-A stronger sense of ownership and self-identification of European citizens with the European project;
-A new budgetary arrangement, a budget with a new approach that reflects this policy overhaul including the phasing out of controversial policies such as CAP and a fundamental reform of the cohesion policy and introducing a revenue that creates ownership in the society;
The list of actions proposed necessitate fundamental alterations in the way the EU exists. These alterations will probably be precipitated (or maybe to the contrary: jeopardized) by "inbuilt" political developments that are only partly foreseeable (Brexit, Grexit, Russia, Ukraine, Turkey), partly belong to the realm of a less and less predictable geopolitical environment. These alterations often will take the form of new institutional arrangements. Also efforts to reinforce the currently almost inexistent EU-wide political (democratic) sphere are poised to get stronger – in parallel with the continuous rise of anti-EU sentiment and the political articulation thereof by member state political actors.
One has to be realistic: the list of proposed action provided in this paper is not what will be, many of these suggestions seem radical and certainly contested at this point. Most probably member states as usual will look at any to do list with the well-known mind set: how could an almost certainly hopeless Treaty change be avoided, how one can muddle-through on a business as usual basis? Well, this would not lead us any far in the long-term, only towards disarray, insignificance and instability. Some (both in politics and academia) are fascinated by proposing new institutionally focused arrangements to reform the EU. While these are most of the time reasonable suggestions, people simply don't care. They do not care or even understand why a bi-chamber EP incorporating the Council or a Eurozone budget (so far referred to in the Euro-discourse under as the 'fiscal compact' to make sure nobody understands it) is the magic solution. One should therefore be bold to offer things that are tangible, meaningful and educative for the citizen. One should not cynically pretend that people are fully aware of what is going on in the politics let alone international relations, they do need better information and much broader involvement otherwise no major reforms will be possible in the future.
The following is only a list of policy actions deemed desirable for a stronger and more successful Union. It is not a political itinerary, nor does it discuss in detail how these actions should be put in place. Otherwise – as experience shows – it we would end up in a scattered discourse on how this could (not) be done for political and institutional reasons before even a proper appreciation of the proposed actions could take place. Most of the proposed actions are not realistic for the EU28 as a group, they are instead policy options for member states (should things develop in that direction) of the "core".
Next to some items on the list "B" "T" or "C" signs are visible. "B" denotes that the proposed action involves major budgetary reform and or funding, while "T" means that the action necessitates a new Treaty. "C" represents that it is only or primarily realistic or relevant for a core group of member states that are ready and able to reinforce their unity.
ENTICE PEOPLE
Getting European societies on board is a sine qua non condition for any major change. Endless complaining about the remoteness of the EU has led us nowhere and clearly no ineffective and underfinanced communication campaigns are the solution either. Instead the following actions need to be considered:
•Create post of European (Eurozone) speaker position in national parliaments (who preferably does not bear the host country's nationality) with the right of intervention if European issues debated (T) (C);
•Introduce the instrument of European referendum – one single pan-EU referendum on the same day counted as a whole on key EU issues (T);
•Replace low-profile bureaucrats at the top of EU Representations, create high profile EU presence in capitals (C);
•If a project is financed by 51% EU it should be inaugurated by EU representative;
•Increase Erasmus spending by at least five times (B);
•Introduce preferably mandatory European values curriculum at elementary and secondary schools;
•Finish with national party lists at EP elections, vote on pan-European platform same day all across EU (T);
•Create a special channel of national parliaments at EP – as MEPs are less and less national, MPs should have a vehicle which is visible and effective to intervene at EP debate. This must be much stronger an instrument than ad-hoc invitations; an institutionalised and permanent solution is preferable (T) (C);
•Elect President of the European Commission or the European Council directly by citizens (T);
•Promote EU values abroad (joint EU cultural and political institutes – having in mind Alliance Francaise, Goethe, etc) (B);
•Facilitate national public and political debates on new European reform initiatives such as the recent one (June 2015) by the German and French economy ministers.
•Run EU joint teams (or individual Olympians) in up to 10 percent of Olympic sports by the 2024 Olympic Games;
•Support language teaching and learning; acknowledge reality: English is lingua franca of the EU, support it (B);
•Set up national offices of the Court of Justice to deal local legal matters with EU relevance more promptly and transparently (T);
•Support Europe-related news broadcasting by national broadcasters. Euronews (in a significantly enhanced quality) minutes in local channels. (B);
EMBRACE CHANGE
Here I mean a much more comprehensive change than normally envisaged by the EU in its subsequent Treaty changes, or new policy initiatives and (most of the time unfulfilled) grand programmes on a change as usual course.
•Embrace reality which is inevitable for the long-term success of the EU: declare existence of multiple (two)-speed Europe (instead of deleting the reference to an "ever closer union" in the Treaty as the UK requests), and make the institutional setup best fitted to embrace it (T);
•Let UK have a special status (T);
•Let Greece exit Eurozone (T);
•Make Eurozone exit legally possible and planned (T);
•Establish Eurozone budget of 3-5% of Eurozone GDP to use as macroeconomic buffer (T) (B) (C);
The EU budget is not only small but is not at all designed to tackle macroeconomic shocks and crisis in a monetary union, which needs a puffer for shocks and a stable transfer pool which can be deployed in a prompt manner (this may even include pan-Eurozone social benefit schemes as well.)
•Introduce European tax by unionizing a certain percentage point of national VAT rates and thereby finish with member state membership fee. (This can be budget neutral for member states at the end of the day and at the same time underpins the sense of ownership in the society). (T) (B) (C);
The annual EU budget is €142bn (2014 figures) – a large sum in absolute terms, but only about 1% of the GDP generated by EU economies every year. Traditional own resources usually represent about 12% (10,14% in 2013) and the VAT-base related own resource about 10% (9,38% in 2013) of the total budget. At present European budget is financed mostly by member states as a membership or rather ownership fee. Citizens are completely detached from the act of contributing to the common EU budget. "No representation without taxation". In the proposed new system (European tax) some percentage points from the VAT (standard) rate applicable in member states is payed by the citizen to the EU budget. (It is important to note that this proposed revenue source is completely different from the present levy on national harmonised VAT bases which constitute a resource of the EU budget). This solution is more or less budget-neutral for member states since this source supplements the previous member state contributions (citizen's money in disguise by the way). Citizens' act to finance the EU budget (by buying a product or a service) should be clearly indicated for them on every price-tag. By the member state fee terminated, ownership is delegated to people. In this scheme VAT rates do not have to be augmented either only divided into national (say 18%) and EU (2%) shares. Obviously there are currently major differences among member states' net positions in relation to the EU budget. This has to be calculated with when fine-tuning any new schemes.
•Establish Eurozone finance minister with defined veto rights over national budgets (T) (C);
A Monetary Union without a genuine economic and some degree of a political union is not sustainable. The Euro needs to be accompanied by a solid European economic governance with sufficient own resources and policy leverage. This entails a separate Eurozone budget, an EU treasury headed by a Eurozone finance minister with veto power over national budgets, the transformation of ESM into a European Monetary Fund, finalising the Banking Union, issuance of Eurobonds.
•Cut back CAP drastically (B);
The European Union will spend 373,2 billion EUR on the Common Agricultural Policy between 2014-2020. Although it indicates an 11% decrease compared to the previous EU programming period, CAP still has one of the highest shares – 38.9% – in the total EU budget until 2020. (Approximately, three quarters of the CAP budget is devoted to market related expenditures and direct payments, while one quarter for rural development.) This has to change: a drastic cut in especially direct payments needs to take place.
•Decrease and rationalize cohesion policy spending and establish more possibilities for rapid suspension in case of misuse, fraud or corruption (T);
The efficiency and usefulness of regional policy funds are controversial, dead-weight is very high, moreover they sometimes contribute to corruptive practices.
•Establish full-fledged Energy Union;
•Promote industries, technologies to cater for and institutional arrangements best suited for an ageing society;
•Establish European demography Figure (minister) to initiate and co-ordinate ageing-related policies and to deal with cross-generation tensions in the EU, helping member states to carry out tough reforms and cuts back in the welfare systems (T).
ENGAGE THE WORLD
Without credible hard power capabilities and with its soft power potential seriously underutilized the EU is scoring well under its global weight. The world is becoming less predictable and more turbulent especially at the Union's imminent borders and close neighbourhood. Illegal immigration related issues put a pressure on European societies. Immigration's societal consequences and relevant EU and member state policy responses are getting prominence in the daily life of EU citizens and in EU-policy discourse.
•Establish a European army in the medium to long term; (T) (C);
The European Parliament adopted the Synchronized Armed Forces Europe (SAFE) concept in 2009 to create a scheme for joint civilian and military structures and forces under EU leadership on the voluntary basis. This initiative advocates a Defence Ministers Council and a free service based European soldier status law. SAFE would be operated on joint training, tactics and procedures approved by the participating member states. Actual implementation has been almost none but the Russian aggression in Ukraine changes things. The European Corps (Eurocorps) in Strasbourg and the Corps Headquarters in Münster and Szcezin are existing elements to build upon.
•Member state should stop military spending cuts and they should aim for synergy (B);
The European defence capabilities have been gradually reduced over the years. One and a half million soldiers served in the EU member countries in 2013, half a million less than in 2006. EU countries spent only 190 billion euro (12% of total world spending) for military purposes. From 2006 to 2013, the European defence spending decreased by 15% (€ 32 billion). World military expenditure in 2013 was 1.747 billion $, around 2.4% of World GDP. However, China (188 billion US $) and Russia (88 billion US $) continuously increases the military budget. 80% of the European defence spending is by France, Germany, United Kingdom, who also reduce their military budgets.
•Reform CFSP: do away with unanimity, or at least make prompt actions possible by an easily applicable flexible institutional solution for a group of member states, something similar but more flexible than the so-called reinforced cooperation. (T) (C);
The new functions brought about by the Lisbon Treaty are modest innovations. The High Representative is very far from a European Foreign Minister, so is the European External Action Service from a European Foreign Ministry.
•Reform EU immigration policy, render it more effective, and base it on a way longer-term oriented policy approach that encompasses factors of sustainability (in a broad sense including long-term demographic and budgetary considerations) and societal sentiment (B);
For 2014-20, the overall Home Affairs budget amounts to only EUR 9.26 billion. Immigration policy is not only underfinanced but remains fragmented in the EU marred by conflicts of policy objectives, namely the paradox of the free movement, solidarity and security. The issue of legal and illegal immigration and refugees and even terrorism are often fudged in the minds of people which is sometimes reinforced by demagogic and or Euroskeptic national politics. At the same time, the growing feeling of insecurity in the society and also the failures in the integration of migrant communities in European societies are key issues to face. In 2014 276000 migrants entered the EU irregularly, which represent an increase of 138 percent compared to 2013. The number of asylum applicants registered in the EU has also increased significantly in 2014 (626.000 applications). The mandate of the EU agency EASO (European Asylum Support Office) should be significantly expanded to make it a proper Common European Asylum Service. In general for migration and asylum matters more resources have to be deployed at EU level. A special representative on migration for the External Action Service is to be established.
•Reinforce Frontex significantly (B).
Could the EU Make its ASEAN Breakthrough with the Emerging Indo-Pacific Strategy?
The Indo-Pacific policy guidelines that was announced by the German Federal Foreign Office last week, is a clear signal from Berlin in becoming a shaper for the international order in the volatile region. Entitled "Germany-Europe-Asia: Shaping the 21st Century Together", the policy guidelines is the second of such document in the European Union (EU) after the Macron administration released its own Indo-Pacific strategy back in August 2019. But considering that Germany is the current president of the EU Council, this policy guidelines has been ever more significant. For one, Berlin has made clear its intention to lead Europe into this new Indo-Pacific charge as the 'third power' after the US-led coalition and China ⸺ an aim that is highlighted not just by this German government's policy guidelines but also, incisively described by the French as the 'mediating power'.
The release of such document, of course, reverberates different responses from political observers outside of Europe. For instance, Sebastian Strangio sees the German latest move as part of Europe's reassessment of its approach to China and boldly predicts that other EU nations are to follow suit with their new stand on China. Prominent Filipino expert, Richard Javad Heydarian, meanwhile, is of the view that Germany's pursuit as the shaper of international order is deliberately focused on the key regions which bear strategic importance to Europe overall. On the other hand, Xin Hua, adopts a pessimistic view on the ability of Europe to influence the Indo-Pacific region. With Berlin's policy guidelines, the Chinese scholar sees Europe's reliance on soft power (such as norms diffusion)to influence the Indo-Pacific region, in contrast to the US that projects its hard power in the region through military prowess in the region, will make it less than what it aimed as the shaper of international order.
Be it applause or skepticism, the observers are in the same view that Berlin's latest move is a drastic shift from its previous ambiguous position on the Indo-Pacific region which has become the hotbed for the Free and Open Indo-Pacific (FOIP) vision pushed by the US and its military allies such as Japan and Australia. With this policy guidelines in place, it signals the seriousness of the German government in joining the Indo-Pacific region with the rest of the EU, as a third power that is independent from the US camp and China. What is left is the forming of a full European-level Indo-Pacific strategy and its implementation in the years ahead.
The ASEAN Context
In the ASEAN context, Germany's move has created two questions that are worthy to ponder. First, how will this emerging Indo-Pacific strategy be different to Europe's current cooperation policy toward ASEAN as a whole? This is the foremost question to ask among ASEAN member states as the German government's Indo-Pacific policy guidelines singled out the Southeast Asian bloc as the country's focused cooperation partner in different areas of cooperation: climate change, marine pollution, rule of law and human rights, culture, education, science, trade and technology. That said, this is not the first time ASEAN appeared as the important partner for the EU.As a matter of fact, two-way cooperation has been ongoing since the establishment of dialogue relations in 1977.
As of 2020, two EU-ASEAN Action Plans have been agreed upon, implemented and in the middle of enforcement. Within the Action Plan (2018-2022) that runs through the year 2022, a myriad of cooperation areas has been outlined, spanning across political-security, economic and socio-cultural pillars. In particular, those areas of cooperation identified in Germany's Indo-Pacific policy guidelines are within the trans-regional plan as well. What is new is that Berlin has set security policy as a special focus area for Indo-Pacific cooperation ⸺ a point that is emphasized by the German Foreign Minister, Heiko Maas in his press release following the announcement of the country's Indo-Pacific policy guidelines. In line with such niche orientation, Germany can readily lead the European initiative to assist ASEAN in the two sub-areas of non-traditional security that do not have substantial cooperation but chiefly important in the coming months and years: cybersecurity and public health security. These two sub-areas will be the best start for the EU's Indo-Pacific push in the ASEAN region.
Second, how will the EU's Indo-Pacific approach be different from its current dogmatic approach in its cooperation with ASEAN? By all means, it is no secret that dogmatic adherence to rules and norms remained to be the greatest obstacle for the EU's full amelioration of ties with ASEAN in the past years. As of today, the EU's ban of Indonesian and Malaysian imports as well as its unease on Filipino President Duterte and Burmese junta's human rights records, are the contentious issues that prevented the European bloc to go past its finishing line in negotiating a full free trade pact with ASEAN. From such case alone, it is clear that the European bloc's normative stance predicated upon Brussels' strictly defined rules, norms and values on climate change and human rights issues, is in play when comes to international cooperation with ASEAN.
Having said that, Germany's latest Indo-Pacific policy guidelines do not precisely highlight of its normative stance apart from maintaining the international rules-based order in the volatile region. But on the other hand, Germany's aim for the EU to become the shaper of such order also sparks an open-ended question of whether its strict adherence to rules, norms and values (as in the present) will continue to be the defining feature of its cooperation with ASEAN. From the Indo-Pacific policy guidelines, this question is yet to be answered by the German government and perhaps, this dilemma is to betackled in the EU's emerging Indo-Pacific strategy. Should a pragmatic approach is adopted by the EU ⸺ as has been recently demonstrated by the conclusion and enforcement of the EU-Vietnam Partnership and Cooperation Agreement despite human rights concern in the ASEAN member state ⸺ it will definitely clear the normative obstacle for the eventual conclusion of a free trade pact with the Southeast Asian bloc. More than that, it stands to facilitate greater cooperation in all areas of partnership between the two regions.
All in all, the EU's emerging Indo-Pacific strategy should need to address these two questions that have surfaced fromthe former's past and current experiences with ASEAN. While the German government's Indo-Pacific policy guidelines have set new tone to Europe's engagement with the volatile region, such document has yet to tackle these two difficult questions. Only by tacklingthese two questions will the EU be able to make its much-needed ASEAN breakthroughwith the emerging Indo-Pacific strategy.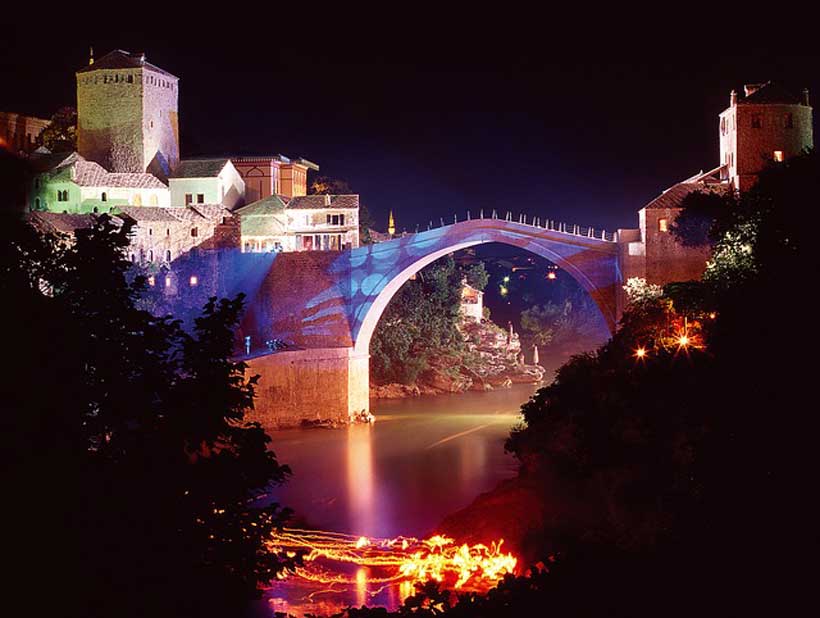 Authors: Zlatko Hadžidedić, Adnan Idrizbegović*
There is a widespreadview that Germany's policy towards Bosnia-Herzegovina has always been friendly. Also, that such a policy stimulated the European Union to adopt a positive approach to the Bosnian quest to eventually become a part of the Euro-Atlantic integrations. However, Stefan Schwarz, a renowned German politician, in his recent comment for Deutsche Welle, raised the question of the true nature of Germany's policy towards Bosnia,from 1992 to the present day.Here we shall try to offer possible answers to this question, so as to present a brief history of that policy.
A history of (un)recognition
Germany officially recognised Bosnia-Herzegovina as an independent state on April 6, 1992.Prior to that, such recognition had been grantedto two other former Yugoslav republics, Slovenia and Croatia,on January 15, 1992. Germany recognised these two states against the advice by Robert Badinter, a jurist delegated by the European Commision to arbitrate in the process of dissolution of the former Yugoslavia, to recognise all Yugoslav republics simultaneously. Under the pressure by Germany, 12 members of the European Community (United Kingdom, Italy, France, Spain, the Netherlands, Denmark, Belgium, Ireland, Luxembourg, Portugal, Greece, Austria) recognised Slovenia and Croatia in January 1992. As Washington Post wrote on January 16, 1992,
The German government hailed today's event as a historic development and immediately opened embassies in the two republics. But France and Britain, which still harbor doubts about the wisdom of early recognition, said they would wait to see if Croatia fulfilled its promises on human rights before carrying out an exchange of ambassadors.
There is a well-known myth, spread by the diplomats of Britain and France, that 'early recognition' of Slovenia and Croatia triggered the war in the former Yugoslavia. Such a claim is both absurd and obscene, bearing in mind that Serbia had already waged war against Slovenia and Croatia and was preparing a military attack on Bosnia for several months. However, the question that should be posed here is, why Germany recognised Slovenia and Croatia separately, instead of recognition of all the Yugoslav republics simultaneously, as advised by Badinter and strongly supported by the US? Does that imply that Germany practically left the rest of the republics to their fate, to be occupied and annexed by Serbia, which controled the former Yugoslav army and its resources? Was it a deliberate policy, or simply a reckless decision? In the same article, WP quotes the then German Minister of Foreign Affairs:
"The German policy on Yugoslavia has proved correct," said German Foreign Minister Hans-Dietrich Genscher. "We've said for months that if the Community decided on recognition . . . that would initiate a process of rethinking, above all by the leadership of the Yugoslav army."
Mr. Genscher probably offered a definite answer to that question. Also, the actual response of the Yugoslav army's leadership to the German push for separate recognition of Slovenia and Croatia, counted in hundreds of thousands of dead and millions of ethnically cleansed in Croatia and Bosnia, testifies to the 'correctness' of such thinking. Yet, was it a momentary miscalculation by Genscher, the then Minister, or a long-term German foreign policy towards Bosnia, already projected to be the ultimate victim of the Yugoslav army's agression?
An answer to this question is not very difficult to reach if we consider the German policy concerning the initiatives for ethnic partition of Bosnia, disseminated through the channels of the European Community. These proposals may have been initiated and instigated by the British Foreign Office and the French Quai d'Orsay; yet, partition along ethnic lines has always been the only European consensus about Bosnia, a consensus in which Germany participated with all its political will and weight.
Appeasement, from Munich to Lisbon
Prior to the 1992-1995 war, the European Community delegated the British and Portugese diplomats, Lord Carrington and Jose Cutileiro, to design a suitable scheme for ethnic partition of Bosnia, and in February 1992 they launched the so-called Lisbon Conference, with the aim of separating Bosnian ethno-religious communities and isolating them into distinct territories. This was the initiation of the process of ethnic partition, adopted in each subsequent plan to end the war in Bosnia. However, at the Lisbon Conference such a 'solution' was imposed by Carrington and Cutileiro as the only available when there was no war to end, indeed, no war in sight; and, curiously, it has remained the only concept the European Community, and then the European Union,has ever tried to apply to Bosnia.
Contrary to the foundations of political theory, sovereignty of the Bosnian state was thus divided, and its parts were transferred to the chiefs of three ethnic parties. The EC recognised these usurpers of the state sovereignty, having promoted them into legitimate representatives of their respective ethnic communities. The Carrington-Cutileiro maps were tailored to determine the territorial reach of each of these communities. What remained to be done afterwards was their actual physical separation, and that could only be performed by war, genocide and ethnic cleansing. For, ethnically homogenous territories, as envisaged by Carrington and Cutileiro, could only be created by a mass slaughter and mass expulsion of those who did not fit the prescribed model of ethnic homogeneity. In this way, the European Community created a recipe for the war in Bosnia.Yet, ever since the war broke out, the European diplomats have never ceased claiming that the 'chaos' was created by 'the wild Balkan tribes', who 'had always slaughtered each other'.
No one ever noticed German opposition to the Lisbon principles of ethnic separation and territorial partition, clearly leading to war and bloodshed. Is it, then, possible that German foreign policy was truly surprised by the Lisbon's bloody outcome? Or the Lisbon Agreement was tailored in the best tradition of the Munich Agreement, as a consensus on another country's partition between the three leading European powers – Great Britain, France, and Germany – again,in the name of peace?
Landgrab rewarded
In the following 'peace plans' for Bosnia, the European Community was represented by Lord Owen, accompanied by the representatives of the Organization of United Nations, Cyrus Vance and Thorwald Stoltenberg. Although the British diplomacy was clearly dominant in these attempts to find a 'proper' model for Bosnia's ethnic partition, Germany's Foreign Ministry was always fully present there through its Director of Policy Planning Staff, Wolfgang Ischinger. In the structure of the German Ministry, this position is occuppied by the most senior career diplomat, so that there can beno doubt about Ischinger's capacity to articulate Germany's strategic interests. During the process of negotiations under the Vance-Owen and Owen-Stoltenberg plans, Ischinger coordinated German policy towards Bosnia together with Michael Steiner, the head of"SoBos" (Sonderstab Bosnien), a special Bosnian unit established within the Ministry of Foreign Affairs.[i]
During the war in Bosnia, from 1992 to 1995, Germany and the European Community never abandoned the concept of Bosnia's ethnic partition. In 1994,Germany took a more active role in its implementation within the (informal) International Contact Group, consisting of the UK, France, Germany, Italy, Russia and the US, where Germany was represented by both Ischinger and Steiner. The Contact Group Plan defined the final model of ethnic separation, having led to the ultimate breakup of the Bosnian territory into two ethnically cleansed and homogenised 'entities', tailored in accordance with an arbitrary proportion of 51:49%, which was subsequently implemented in the Dayton Peace Accords. The entire struggle within the Contact Group was fought over the percentage and disposition of territory granted to particular ethnic communities, two of which served as Serbia's and Croatia's proxies. The principle of ethnic partition was never put in question. In this process, Germany became the exclusive advocate of Croatian interests, in Croatia's attempts to cede the south-western part of Bosnia, whereas Britain and France advocated the interests of Serbia in its efforts to cede eastern and western parts of Bosnia. To some people's surprise, the United States was the sole defender of Bosnia's territorial integrity within the Contact Group. However, under the pressure by the European Community, the US was forced to make concessions, so as to eventually accept the prescribed 51:49% territorial distribution as an'internal reorganisation' of Bosnia.
The US thus tacitly accepted the European initiatives to reward the landgrab of Bosnia's territory, performed by Serbia and Croatia, against the UN Charter and international law. The European Community's leading powers –Great Britain, France, and Germany – claimed that there was no other option but to accept such a landgrab, because the status quo, caused by the neighbours' military aggression, could not possibly be altered. To strengthen this argument, the European Community also played the main role in imposing an arms embargo on the 'warring parties'. This embargo effectively deprived the landlocked Bosnian army of the capacity to purchase weaponry and thus alter the status quo and liberate the country's territory. Here the EC acted as a whole, again, without any dissent on Germany's or anyone else's part.
Whose responsibility?
The Dayton Peace Accords is commonly perceived as an American political project. The partition of Bosnia is thus being interpreted as a concept that emerged for the first time during the Dayton negotiations, and its authorship is ascribed exclusively to the American negotiator, Richard Holbrooke. However, it is not so. The history of Bosnia's partition clearly demonstrates that this very concept has persistently been promoted by the European Community, and then by the European Union, from the 1992 Lisbon Conference to the present day. Even the notorious partition proportion of 51:49% was determined by the Contact Group, well before the Dayton Conference. A clear responsibility of the US negotiators is that they caved in to the pressures by the EC within the Contact Group. Still, the consistent striving to impose ethnic partition as the sole appropriate concept for Bosnia should definitely be attributed to its real advocates – the members of the European Community. Since Italy and Yeltsin's Russia certainly played a minor role in the Contact Group, the lion's share of responsibility for the final outcome, verified in Dayton, belongs equally to three EC powers, Great Britain, France, and Germany. The fact that the British policy-makers conceived the very principle of ethnic partition, that their French colleagues were so enthusiastic about its implementation, while the Germans accepted it as the best available mode of appeasement, abolishes neither of them of gigantic moral and political responsibility for all the suffering the Bosnians have had to go through.
*Adnan Idrizbegović, Independent Researcher, Sarajevo, Bosnia-Herzegovina
---
[i]As consequent advocates of the German foreign policy in the Bosnian episode, both Ischinger and Steiner have continuously enjoyed upward promotion within the ranks of the German foreign policy establishment. Thus Ischinger first took the position of the Ministry's Political Director under Foreign Minister Klaus Kinkel, and then of the Staatssekretär (deputy foreign minister) under Foreign Minister Joschka Fischer.Ischinger also represented Germany at numerous international and European conferences, including the 1999 G8 and EU summit meetings in Cologne/Germany and the 2000 Review Conference of the Nuclear Nonproliferation Treaty at the United Nations, New York. He was also appointed as the European Union Representative in the Troika negotiations on the future of Kosovo in 2007. Since 2019, Ischinger has been co-chairing on the Transatlantic Task Force of the German Marshall Fund and the Bundeskanzler-Helmut-Schmidt-Stiftung (BKHS) and, finally, has become the Chairman of the Munich Security Conference (!). During his mandate in the Contact Group, Steiner was awarded the position of head of the Ministry's co-ordination unit for multilateral peace efforts. After the war, he served six months (January–July 1997) as a principal deputy to Carl Bildt, the first high representative in Bosnia-Herzegovina. In 1998, he was selected by Chancellor Gerhard Schröder to work as the Chancellor's foreign and security policy adviser.
Why the West Needs a New Eurasian Strategy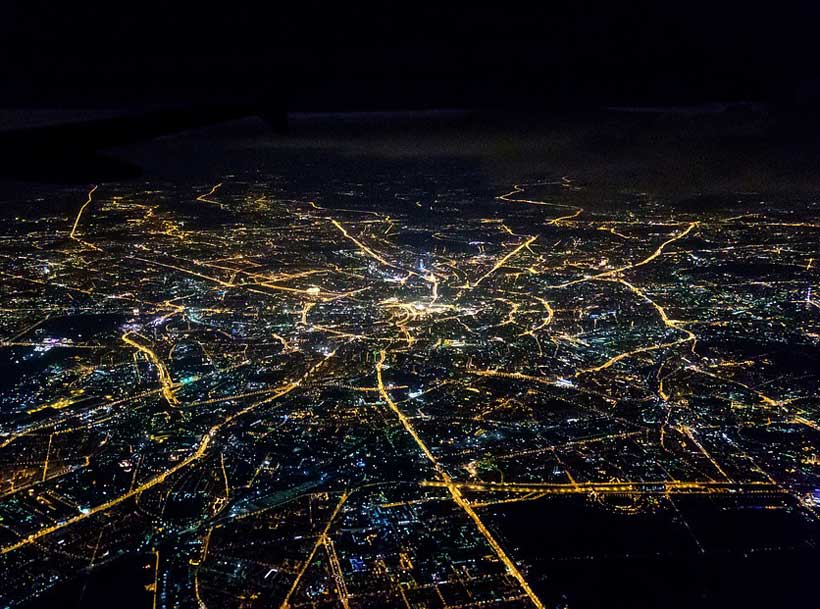 The Eurasian Economic Union (EAEU), which was established in 2014, has earned a bad international reputation. In 2012, Hillary Clinton called Eurasian integration "a move to re-Sovietize the region," although the Eurasian Economic Union had yet to emerge.Other Western high-ranking politicians have largely avoided the topic of Eurasian integration in their speeches, but they actually appear to have accepted Clinton's vision. After the Ukraine crisis, Western policy towards Russia was simply extended to include Russian-led integration projects: the EAEU was denied recognition, whereas EU-EAEU economic cooperation was and is out of the question. Is this policy worth it?
Strictly speaking, when it comes to elaborating a Eurasian strategy, non-EAEU countries have a limited range of policy options to choose from. First, they could actively resist Eurasian integration through supporting alternative integration projects and inciting conflicts among EAEU nations. Second, they may passively counteract integration processes by means of neglecting the realities ensuing from the EAEU's existence. Third, they could recognize the EAEU's right to exist and establish comprehensive relations with the Union. Finally, they may use Eurasian integration to advance their own interests.
The active and passive resistance strategies are based on several assumptions. The first one is that Eurasian integration boosts Russia's influence in the post-Soviet space. In fact, this logic does not always work, since institutional limitations associated with Eurasian integration may have an opposite effect. The Board of the Eurasian Economic Commission, which is one of the key EAEU bodies, is composed of 10 commissioners representing 5 member states, and the Board's decisions are made by a qualified majority. Other governing bodies of the Union make their decisions by consensus. This means that Eurasian integration can serve as a check on Russia's economic policies: Belarus, Kazakhstan, Armenia, and Kyrgyzstan can collectively block any official decision of the Union. Moreover, there is no indication that the EAEU ensures Russia's effective leadership in the post-Soviet space: the Eurasian Economic Union lacks a positive agenda for the future, which actually makes Moscow's role fairly contextual. Therefore, the perception of the EAEU as subordinated to Russia and its interests appears to be misleading: incredible as it seems, Western countries could effectively use EAEU institutions to promote their agenda instead of counteracting Eurasian integration as such.
To put it bluntly, any new international institution can be described as an empty vessel that needs to be filled with a particular content. Eurasian integration is a very young project, and its future identity is contingent upon many internal and external factors. Instead of serving as an instrument of Russian expansionism, the EAEU may well be transformed into a mechanism of Russia's modernization and Westernization. Few people would argue today that ASEAN is hostile to Western countries, although the Association was initially conceived to keep South-East Asia away from both Soviet and American influence and involvement. So is there any reason to portray the EAEU as hostile to America and Europe? As of 2020, Armenia, Kazakhstan, and Kyrgyzstan, which are EAEU members, maintain cordial relations with the West. These are the very countries that could serve as conduits for reshaping the EAEU according to Western interests and ideals by blocking unfavorable decisions and pushing a more pro-Western agenda, and they do have institutional capabilities to do so.
The second assumption underlying the resistance strategy is that Eurasian integration is a very weak project driven by the momentary interests of the Russian Federation. Hence, it is inferred that there is no point in maintaining the dialogue with the EAEU because the whole integration project is doomed to failure in the long term. This perception is emblematic of a very limited understanding of post-Soviet politics in Western countries: in reality, it is highly likely that the EAEU will outlast the political regimes that currently govern EAEU countries, as Eurasian integration is conducive to quite a few forces and interest groups present in the region. Migrant workers are only one of such groups: Russia has been the key destination for Central Asian migrants for decades, and this is a fact that exists independently of political developments. Elaborating some kind of a modus vivendi with the EAEU is worthwhile, as Eurasian integration is more complex that it is thought to be.
The Integration Dilemma
The third assumption of those opposing Eurasian integration is that the EAEU is a potential competitor for European and Euro-Atlantic institutions. This argument has a solid basis, since the intensification of Eurasian integration processes in the 2010s can rightly be characterized as Russia's response to NATO enlargement and to the EU's Eastern Partnership project. Samuel Charap and Mikhail Troitskiy refer to this competition between Europe and Eurasia using the term "integration dilemma." They argue that "[b]y promoting engagement with the states of post-Soviet Eurasia largely through integration initiatives that are de facto closed to one another, the West and Russia have (often unintentionally) forced these states to make zero-sum choices." The "integration dilemma" can strike at almost any post-Soviet country: Belarus, Moldova, and Armenia can fall victim to this dilemma, just as Ukraine did in 2014.
However, following the logic of the "integration dilemma" is a flawed strategy. What we have seen in practice is that a country's accession to the EAEU has little impact on its relations with external actors. For instance, the United States Agency for International Development (USAID) freely operates in Armenia, Belarus, Kazakhstan, and Kyrgyzstan, although these countries are frequently described as belonging to Russia's sphere of influence. The Open Societies Foundations operate in Armenia, Kazakhstan, and Kyrgyzstan, although George Soros, its founder and chair, has a bad image in Eastern Europe. This once again proves my point that influencing and shaping the EAEU is more effective than counteracting it.
Since the integration dilemma is still there, let me assume that the resistance strategy is a perfect fit. If so, counteracting Eurasian integration requires creating and nurturing alternative identities, which would be strong enough to defy the Eurasian core. This resembles the all too familiar strategy of isolating Russia through detaching it from other post-Soviet states, which was one of the roots of the ongoing crisis in Russia's relations with the West. Although Russian state media contends that the West has been adept at nurturing anti-Russian sentiments in the post-Soviet space, it can be said that the resistance strategy has been less successful and effective than is often supposed.
First, while surveys show that strong pro-Western sentiments exist in Ukraine or Armenia, the situation is quite different in Central Asian countries, where Russia continues to enjoy unquestionable moral authority. Second, European integration is a more difficult path than Eurasian integration when it comes to institutional, political, and economic prerequisites, which means that popular support for European integration might erode over time if there is no or little noticeable progress in the integration process. Finally, detaching Russia from its neighbors is quite costly, since it requires this very progress, which presupposes conducting comprehensive political and economic reforms in post-Soviet countries and stimulating these reforms through financial aid.
All this means that the strategy of resisting Eurasian integration is unlikely to achieve its objectives at an affordable cost, whereas the policy of wisely influencing it seems to be more fruitful and less bellicose. Then why not adopt this policy for the good of America, Europe, and Eurasia?