Iran has a bigger problem than the West: Its Sunni neighbors
The 10 most important things you need to know on Caspian Sea Region for Tuesday, June 9:
1Iran has a bigger problem than the West: Its Sunni neighbors. "There are obvious limits to what Iran is willing to do and can do beyond its borders, but there is no evidence that Iran will slow down its foreign activities after a deal. The Islamic State and other Sunni extremist groups will remain a threat to Iran and there is no third party with the wherewithal to prevent Iran from supporting its allies militarily or financially", writes Afshon Ostovar for the Lawfare.
2The IMF has improved the economic growth outlook in Azerbaijan for 2015, the head of IMF mission on Azerbaijan Raja Almarzoqi said at the press conference June 8. Thus, the IMF expects a 1.8 percent GDP growth in Azerbaijan. In its April forecast, the IMF expected a 0.6 percent economic growth in the country for 2015. Almarzoqi said that the change of the forecast is due to the economic growth achieved by Azerbaijan in January-April 2015. The growth of non-oil sector in Azerbaijan is forecasted at 3.5 percent.
3Moscow believes unilateral actions in the construction of the Trans-Caspian gas pipeline could lead to mistrust between countries in the region."It's not excluded that this is what lobbyists from outside the region are trying to do by offering themselves to be 'strategic partners' and promising all kinds of political dividends to the parties of the pipeline," Russian Foreign Ministry spokesman Alexander Lukashevich said on the Foreign Ministry's website. The Trans-Caspian pipeline, which connects Azerbaijan and Turkmenistan, is needed so as to connect up with the Southern Gas Corridor, along which gas from the Caspian Sea region would be delivered to Europe bypassing Russia.
4Turkmenistan's Slide Back into Fantasyland. "Turkmenistan could indeed be a UAE for Central Asia, Ashgabat its Dubai. But it is not. Not today. Such is the constant and continuous burden for a Turkmen: you keep getting a Papa and a Patron, with a Rukhnama and an Adamnama, when all you really want and need is a President with a Constitution that truly measures up to the global standards and stops worrying about the cult of personality creep" writes Matthew Crosston for the Modern Diplomacy.
5Russian President Vladimir Putin has awarded Kazakh President Nursultan Nazarbaev a state honor for his contribution "in bilateral efforts to advance Eurasian integration processes."An order announcing the granting of the Order of Aleksandr Nevsky to Nazarbaev was posted on the Kremlin website on June 8. Earlier, Putin bestowed the same honor on Belarusian President Alyaksandr Lukashenka. Russia, Belarus, and Kazakhstan were the founding members of the Eurasian Economic Union. Armenia joined in January, and Kyrgyzstan joined in May.
6Al Hilal Bank has announced that it was named 'Best Islamic Financial Institution' in the UAE and in Kazakhstan at Global Finance magazine's 8th Annual Awards for the World's Best Islamic Financial Institutions. The recognition affirms Al Hilal's exceptional ability to ensure safety and security for its customers while developing new and innovative structures in line with Shariah financial principles. This marks the first time that the bank has won under the Awards' Country category. Al Hilal Bank was honored for its major contributions towards the growth of Islamic banking in its respective markets. The award signifies the bank's exceptional ability to provide new directions, new technologies and special services and to re-engineer and enhance generic Islamic structures to accommodate customer needs for Shariah-compliant products. Moreover, Al Hilal Bank was recognized for laying the foundation for continued growth and safety in the future backed by modern and efficient delivery channels.
7TANAP project has no alternatives.The major energy projects jointly realized today by Azerbaijan and Turkey will play a great role in ensuring Europe's energy security. The Trans Anatolian Natural Gas Pipeline (TANAP), which is meant to deliver Azerbaijani Shah Deniz field's gas from the Georgian-Turkish border to the western borders of Turkey, is one of those remarkable steps taken by Azerbaijan and Turkey. The TANAP project is needed by not only Turkey, Georgia and Azerbaijan, but also by the entire Eurasia, said Turkey's Energy and Natural Resources Minister Taner Yildiz. He added that along with its energy potential, TANAP will serve for stability. "I can say that the TANAP project is a good example of brotherly relations between Azerbaijan and Turkey," said the minister. "With the construction of TANAP, which is the main part of the Southern Gas Corridor, an important step is taken to deliver gas from the Caspian basin to Europe." Interview to Trend Agency.
8Turkmenistan- a brand in the making?"Turkmenistan has various other means to help boost the soft power country has in international community, which is for now still to a large extent power in the making. One of them is certainly expanding and enlarging the prospects for (still very careful and monitored) cooperation with international scientific community on various topics, but most prolifically on the cultural identity of peoples, dialogue of civilizations and preserving the national heritage" writes Petra Posega for the Modern Diplomacy.
9"Our production which is now about one and a half percent. I would say that we have to increase our production in order to provide alternative, neutral oil and gas to the world markets," he said. What does neutral mean? Nassirov says the company must continue to be a reliable energy partner for Europe. A crucial alternative to Russian oil and gas. Azerbaijan's dilemma: How to do that, find and fund new oil and gas projects in the coming decades? It means investing in oil and natural gas and crucially trying to reshape Europe's entire energy strategy with new pipelines. Azerbaijan is banking on the southern corridor project, delivering Caspian gas straight to Europe by 2020. The deal is done but the pipeline must be built. Not an easy ask with energy prices still low and volatile. To get it done, Azerbaijan will likely have to shoulder more of the cost on its own. The payoff could be huge for Azerbaijan financially and politically" [CNN].
10From space-travelling babushkas to grainy electronic music, the Russian capital has come a long way since the legendary 1991 rock concert that drew an audience 13 times bigger than Glastonbury's. Crisscrossed by 10-lane avenues, Moscow is awash in fumes and traffic. Sirens, roadworks and engines blend into a 24-hour urban symphony. The noise penetrates even the most soundproof buildings. In truth, though, most Muscovites secretly enjoy being immersed in this non-stop street drama and would be terrified at the thought of moving to a noise-free countryside. [the guardian]
China-Eurasia Council condemns aggression of Azerbaijan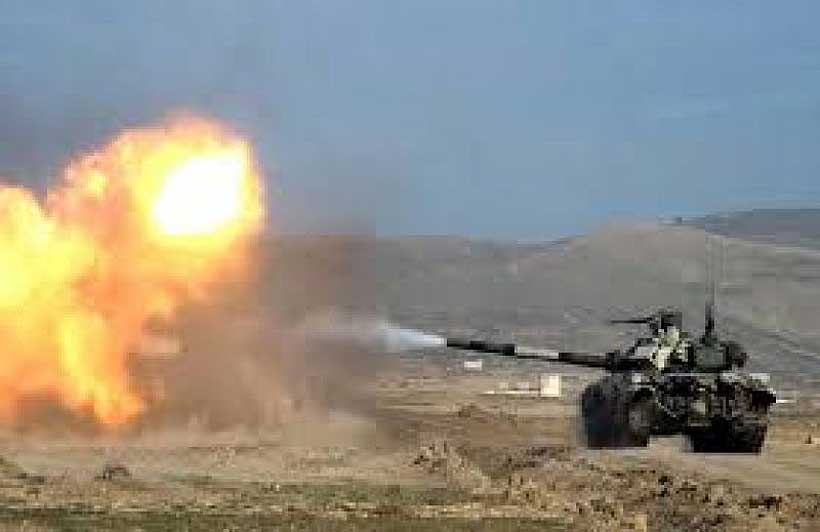 China-Eurasia Council for Political and Strategic Research strongly condemns Azerbaijani aggression which Baku started on July 12, 2020. Azerbaijani Ministry of Defense is a threat for the entire World as it is speaking about its aims to strike Metsamor Nuclear Plant, which is located in Armenia. Baku must understand that this is a crime against humanity, and it is equal to nuclear strike.The destruction of Metsamor Nuclear plant will be a disaster not only for Armenia, but also for Iran, Georgia and Azerbaijan, it will harm World's environment and stand a real problem for several generations of the World. It is worth mentioning, that this time Baku attacked the Northern borders of Armenia, which are sovereign territory of the Republic of Armenia according to International law. Azerbaijan violated the principle of territorial integrity of a sovereign state, which is one of the important pillars of International law.
China-Eurasia Council for Political and Strategic Research condemns Azerbaijan for using force against civilian population of Armenia and calls for peaceful negotiations. Baku must show solidarity and join global ceasefire initiated by the UN secretary general Antonio Guterres and must not try to escalate the situation on the border to deflect public attention from the situation concerning the outbreak of Covid-19 in Azerbaijan. We call official Baku to take care of Azerbaijani people in the hard times of Coronavirus and not send its soldiers to real death. Being multinational Council, for us It's terrible to hear about lossfrom both sides and we express our sincere condolences. Hopefully peace will come to South Caucasus, which is an important crossroad in Eurasian mainland and it can stand a very important link for Belt and Road Initiative, if all problems solved in a peaceful way.
Condemnation Of Armenian Aggression By Friends Of Azerbaijan (FoA)
Friends of Azerbaijan (FoA) strongly condemns the coward act of Armenians aggression in the Tovuz district of Azerbaijan that is a sheer violation of international borders and law. The act is an attempt of Armenia to drive global attention from the peaceful dialogue and negotiation process on Nagorno Karabakh.
In an online meeting of the delegates of the Friends of Azerbaijan (FoA), a joint declaration of condemnation has been issued by the honorable members of Friends of Azerbaijan (FoA).
According to this declaration, Armenian aggression can jeopardize the whole South Caucasus region. The incident on July 12, 2020, is being considered as a direct attack on Azerbaijan and the repercussions of this incident can result in massive catastrophe in the entire region.

The delegates of Friends of Azerbaijan (FoA) stressed the global powers to come forward and take serious action on Armenian intervention by violating the international border of Azerbaijan. The act of Armenia is an open challenge to the sovereignty of Azerbaijan.
Malik Ayub Sumbal founder of Friends of Azerbaijan (FoA) termed that Armenia is losing its legal and moral position on Nagorno Karabakh and there is mounting pressure on Armenia by the international community for the peaceful solution of Nagorno Karabakh according to the UN Resolutions. At this time to get rid of such kind of diplomatic moves, Armenia has launched another major front in Tovuz.
When the whole world is busy against the Covid19 Armenian Prime Minister has chosen a very dangerous path that can take the whole region into war and bloodshed.
Friends of Azerbijan (FoA) is firmly standing with shoulder by shoulder to the people of Azerbaijan and martyr's families at this hour.
Kyrgyz Republic to Enhance Quality of Education with World Bank Financing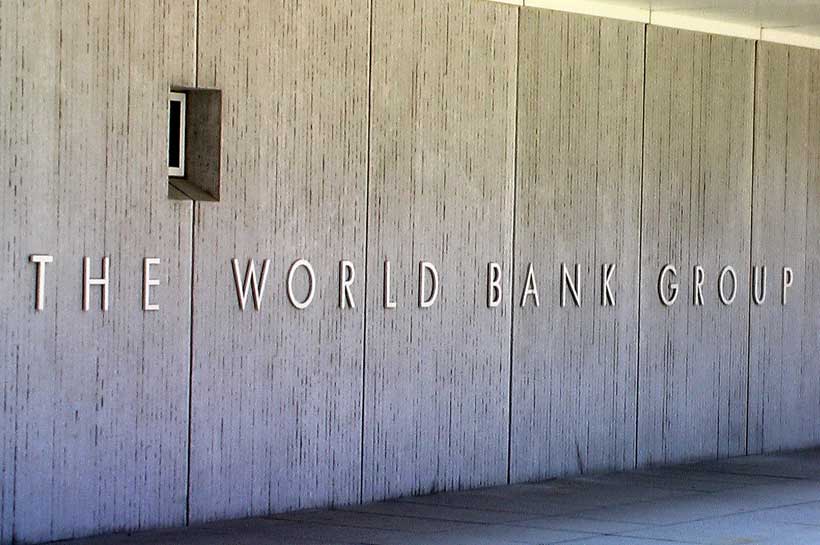 The Kyrgyz Republic will receive World Bank financing for the Learning for the Future Project in the amount of $50 million, on highly concessional terms. $25 million is allocated in the form of a grant, which requires no repayment, while the other $25 million is credit with a 0.75% interest rate, with repayments eased over 38 years, and a six-year grace period.
"The Learning for the Future Project aims to help raise the Kyrgyz Republic's human capital through enhancing school readiness and teacher effectiveness," says Bolormaa Amgaabazar, World Bank Country Manager for the Kyrgyz Republic. "The project puts special emphasis on distance and online learning, increasing digital literacy and building teacher capacity for best teaching-learning practice. Such support will help the country's education system better respond to learning from home during the current school closures and recovery period from the COVID-19 pandemic. In the long run, this approach will help better prepare children for learning and adapting to a fast-changing future economy."
The project has four main areas of support: expanding school readiness for underserved children; increasing effectiveness in teaching practice; enhancing technology-enabled support for learning; and enhancing measurement of learning. In the coming five years, the project will specifically help:
Establish 500 fully equipped community-based kindergartens in rehabilitated premises, thus enabling a successful transition to school for 20,000 children aged 3-5 years, in poor communities countrywide;
Build teacher competencies for more effective teaching of reading, mathematics and sciences in primary and secondary schools, through training in effective pedagogy and assessment, provision of digital learning content, resources and materials in 1,200 schools (53 percent of the total number of schools in the country);
Provide digital literacy training for 36,000 teachers to enhance their capacities to use digital technologies for professional development and effective teaching;
Equip 1,200 schools with an IT platform to support technology-enabled teaching and learning. The Republican Institute of In-Service Teacher Training will assist in developing digital content for teaching and learning;
Introduce a new criteria-based assessment instrument and methodology, develop and introduce standardized tests aligned with new learning standards, conduct the National Learning Assessment in 2023 for grades 4 and 8, and participate in the Program for International Student Assessment (PISA) 2024.
The project will be implemented by the Ministry of Education and Science of the Kyrgyz Republic during 2020-2025, using its existing institutional structures and in compliance with relevant World Bank procedures and standards.
The project supports the World Bank's 2019-2022 Country Partnership Framework for the Kyrgyz Republic and is closely aligned with the National Education Sector Strategy-2040 of the Ministry of Education and Science, which is now under development. The project was approved by the World Bank's Board of Executive Directors on March 31, 2020 and was ratified by the Parliament of the Kyrgyz Republic on June 11, 2020.