What the Iran Deal Means for Russia
The 10 most important things you need to know on Caspian Sea Region for Monday, June 8:
1"For global policymakers, the lessons are clear: The new Silk Road must strengthen the aforementioned existing infrastructure and Azerbaijan must remain a major hub on the commercial and multicultural highway between East and West. A moderate, modern and predominantly-Muslim nation, Azerbaijan has demonstrated its importance in wartime by facilitating the travel of American supplies through its borders to Afghanistan. The country has also sent troops to Afghanistan as well as to Iraq and the Balkans. Today, Azerbaijan is proving indispensable in peacetime" writes Elin Suleymanov for the Global Post.
2If a nuclear deal is reached after ongoing negotiations between the West and Iran, there might be a "new opening" in Iran — but it's unclear whether the US or Russia will benefit more. That depends on whether the West truly engages with Iran beyond the deal to fundamentally change its relationship with Tehran, Paul N. Schwartz, a nonresident senior associate at the Center for Strategic and International Studies, says in a new paper."The trick for the West will be to exploit the new opening with Iran to move beyond the nuclear dialogue and to engage Iran in ways that provide it with incentives to integrate more closely with the West, by exploiting this opening to increase trade with Iran and by encouraging large-scale Western investment in its economy, the West would give Iran a much greater stake in maintaining good relations." [CSIS]
3The United States' shale fracking industry has built up so quickly that we are now poised to enter the export market with huge amounts of liquefied natural gas. One of the target markets for U.S. Sourced gas is Europe. This is expected to pose a significant threat to Russia's dominance of the European gas market. The U.S. expects to be a big player in export markets now this LNG is flowing. Energy Secretary Ernest Moniz said, "We anticipate becoming big players, and I think we'll have a big impact. We're going to influence the whole LNG market." Four LNG export terminals are under construction and we may se the first exports being shipped overseas this year. One player in the European energy market the U.S. does not want to see is Iran. Iran has already offered to help Europe distance itself from Russia. That would be a strange bargain, because it is Russia that has been supporting Iran. The message here is that Iran cannot be trusted, and the U.S. is leaping forward to ensure that Europe does not have to even think about making that kind of decision.[newsblaze]
4Leaders attending the G7 summit in Bavaria have vowed to maintain a tough stance against Russia. At the end of day one of the two day meeting they agreed to keep sanctions in place until President Vladimir Putin and Moscow- backed separatists fully implement the terms of a peace deal for Ukraine. German Chancellor Angela Merkel who is hosting the summit at Schloss Elmau, an Alpine hotel in the south of the country, stressed that any easing of sanctions depended on Russia:"I think that we will send a united signal. Sanctions are not an end in themselves, but can be used when necessary. We always said that the extension or the suspension of such measures depends on the implementation of the Minsk agreements," said the chancellor.
5A diplomatic mission of Kazakhstan has opened in Serbia. Deputy Minister of Foreign Affairs of Kazakhstan Alexey Volkov participated in the grand opening of the mission. He was one a working visit in Serbia from 3 until 5 June, 2015. During his stay in Belgrade Volkov met with the Serbian President Tomislav Nikolic and other senior officials of the country. The key event of the visit was the official opening of the Embassy of the Republic of Kazakhstan in Serbia with a permanent location in Belgrade and the official inauguration of the Honorary Consul of Kazakhstan in the Republic of Serbia Milanka Karic."The diplomatic presence of the Republic of Kazakhstan in the Republic of Serbia started at this important historic moment," the Ministry said.
6The national satellite communications system of Turkmenistan is starting its operation, the message from Turkmen government said June 6. The ceremony of commissioning Turkmenistan's satellite communications system was held in Ashgabat. The event was attended by the representatives of Thales Alenia Space which constructed the satellite, Space Systems International-Monaco S.A.M., Turkmenistan's partner in the project, as well as Turkmenistan's Ministry of Communications and National Space Agency under the president of Turkmenistan.
7IMF is in a race against time. "So far, the International Monetary Fund is giving Ukraine a passing grade on early efforts at political and economic reforms as it spends a first installment from a four-year, $17.5 billion loan program. But in the end, Russian President Vladimir Putin holds the trump cards in Ukraine's drive to extract itself from Moscow's orbit. "The fragility of the Ukrainian state is such that if Moscow significantly ratchets up the pressure it may be very hard for the Poroshenko to deliver on ambitions for significant economic reform and changes in the political system," Andrew Weiss of the Carnegie Endowment said. "If you take that pressure alongside of the bad habits and business-as-usual conduct of the Ukrainian elite who have led the country for most of the past 25 years, the prospects for the reformist movement in Ukraine look quite challenging." [CNBC]
8"Russia does not speak with anyone in the conflicting tone and in such issues, like one of the political figures of the past Otto von Bismark, 'not rumors but the potential is important'", Putin said in the interview with Il Corriere della Sera. "Everything that we are doing is merely an answer to the threats addressed to us. We are doing this in quite a limit volume and scale but to the extent which would ensure the security of Russia", the president said. The Russian president announced that the US submarines continue their duty at the Norwegian shore. "We have removed all our basis that have no strategic importance even from Cuba. And do you want to say that we are behaving aggressively? You have mentioned NATO's expansion to the east. But we are not moving anywhere-it is NATO's infrastructure that is moving to our borders, including military infrastructure. And is this the demonstration of our aggressiveness", President Putin said.
9After a week of meetings of the OPEC in Vienna, one thing is clear: Iran and Saudi Arabia are on a collision course that could eventually break the world's largest oil-producing group apart. Faced with Saudi Arabia's stubborn determination to keep Opec pumping at full choke, Iran's oil minister, Bijan Zanganeh, has upped the stakes in this game of double bluff between the Middle East's two dominant political forces. He stated confidently that the Islamic Republic will pump an additional 1m barrels per day (bpd) of crude within months of nuclear sanctions being lifted by the West. The move assumes that Iran agrees to all US demands to curb its nuclear ambitions by the deadline on June 30, and effectively fires the starting gun in a race among Opec's most powerful producers including Iran, Saudi Arabia and Iraq to gain a bigger share of the market. It is a race that will be run regardless of the havoc it will cause within the group's smaller producers, which face economic meltdown. [Daily Telegraph]
10Kazakh Foreign Minister Erlan Idrissov expressed hope that the negotiations between Iran and the Group 5+1 would yield a deal that guarantees Tehran's nuclear right. "A positive outcome of the Iran nuclear talks would open cooperation opportunities for Kazakhstan to further expand bilateral ties," Idrissov said on Thursday. He also reiterated Iran's legitimate rights to the peaceful use of nuclear energy. [FARS]
China-Eurasia Council condemns aggression of Azerbaijan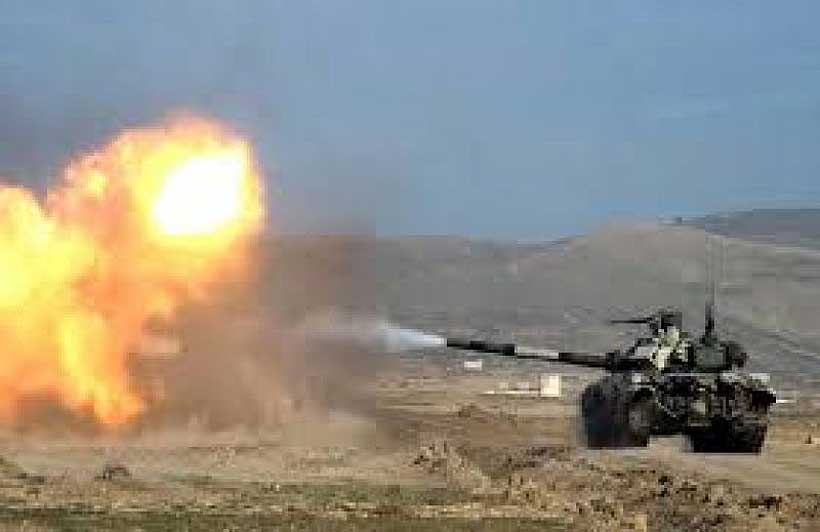 China-Eurasia Council for Political and Strategic Research strongly condemns Azerbaijani aggression which Baku started on July 12, 2020. Azerbaijani Ministry of Defense is a threat for the entire World as it is speaking about its aims to strike Metsamor Nuclear Plant, which is located in Armenia. Baku must understand that this is a crime against humanity, and it is equal to nuclear strike.The destruction of Metsamor Nuclear plant will be a disaster not only for Armenia, but also for Iran, Georgia and Azerbaijan, it will harm World's environment and stand a real problem for several generations of the World. It is worth mentioning, that this time Baku attacked the Northern borders of Armenia, which are sovereign territory of the Republic of Armenia according to International law. Azerbaijan violated the principle of territorial integrity of a sovereign state, which is one of the important pillars of International law.
China-Eurasia Council for Political and Strategic Research condemns Azerbaijan for using force against civilian population of Armenia and calls for peaceful negotiations. Baku must show solidarity and join global ceasefire initiated by the UN secretary general Antonio Guterres and must not try to escalate the situation on the border to deflect public attention from the situation concerning the outbreak of Covid-19 in Azerbaijan. We call official Baku to take care of Azerbaijani people in the hard times of Coronavirus and not send its soldiers to real death. Being multinational Council, for us It's terrible to hear about lossfrom both sides and we express our sincere condolences. Hopefully peace will come to South Caucasus, which is an important crossroad in Eurasian mainland and it can stand a very important link for Belt and Road Initiative, if all problems solved in a peaceful way.
Condemnation Of Armenian Aggression By Friends Of Azerbaijan (FoA)
Friends of Azerbaijan (FoA) strongly condemns the coward act of Armenians aggression in the Tovuz district of Azerbaijan that is a sheer violation of international borders and law. The act is an attempt of Armenia to drive global attention from the peaceful dialogue and negotiation process on Nagorno Karabakh.
In an online meeting of the delegates of the Friends of Azerbaijan (FoA), a joint declaration of condemnation has been issued by the honorable members of Friends of Azerbaijan (FoA).
According to this declaration, Armenian aggression can jeopardize the whole South Caucasus region. The incident on July 12, 2020, is being considered as a direct attack on Azerbaijan and the repercussions of this incident can result in massive catastrophe in the entire region.

The delegates of Friends of Azerbaijan (FoA) stressed the global powers to come forward and take serious action on Armenian intervention by violating the international border of Azerbaijan. The act of Armenia is an open challenge to the sovereignty of Azerbaijan.
Malik Ayub Sumbal founder of Friends of Azerbaijan (FoA) termed that Armenia is losing its legal and moral position on Nagorno Karabakh and there is mounting pressure on Armenia by the international community for the peaceful solution of Nagorno Karabakh according to the UN Resolutions. At this time to get rid of such kind of diplomatic moves, Armenia has launched another major front in Tovuz.
When the whole world is busy against the Covid19 Armenian Prime Minister has chosen a very dangerous path that can take the whole region into war and bloodshed.
Friends of Azerbijan (FoA) is firmly standing with shoulder by shoulder to the people of Azerbaijan and martyr's families at this hour.
Kyrgyz Republic to Enhance Quality of Education with World Bank Financing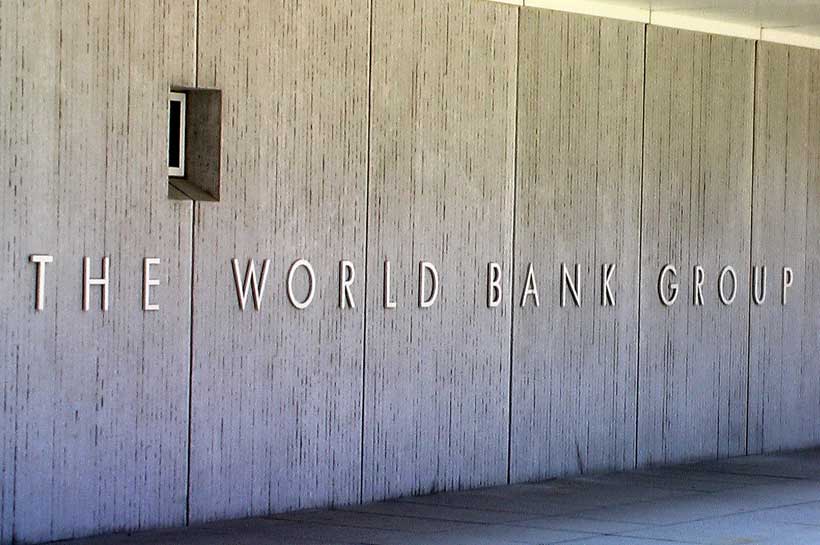 The Kyrgyz Republic will receive World Bank financing for the Learning for the Future Project in the amount of $50 million, on highly concessional terms. $25 million is allocated in the form of a grant, which requires no repayment, while the other $25 million is credit with a 0.75% interest rate, with repayments eased over 38 years, and a six-year grace period.
"The Learning for the Future Project aims to help raise the Kyrgyz Republic's human capital through enhancing school readiness and teacher effectiveness," says Bolormaa Amgaabazar, World Bank Country Manager for the Kyrgyz Republic. "The project puts special emphasis on distance and online learning, increasing digital literacy and building teacher capacity for best teaching-learning practice. Such support will help the country's education system better respond to learning from home during the current school closures and recovery period from the COVID-19 pandemic. In the long run, this approach will help better prepare children for learning and adapting to a fast-changing future economy."
The project has four main areas of support: expanding school readiness for underserved children; increasing effectiveness in teaching practice; enhancing technology-enabled support for learning; and enhancing measurement of learning. In the coming five years, the project will specifically help:
Establish 500 fully equipped community-based kindergartens in rehabilitated premises, thus enabling a successful transition to school for 20,000 children aged 3-5 years, in poor communities countrywide;
Build teacher competencies for more effective teaching of reading, mathematics and sciences in primary and secondary schools, through training in effective pedagogy and assessment, provision of digital learning content, resources and materials in 1,200 schools (53 percent of the total number of schools in the country);
Provide digital literacy training for 36,000 teachers to enhance their capacities to use digital technologies for professional development and effective teaching;
Equip 1,200 schools with an IT platform to support technology-enabled teaching and learning. The Republican Institute of In-Service Teacher Training will assist in developing digital content for teaching and learning;
Introduce a new criteria-based assessment instrument and methodology, develop and introduce standardized tests aligned with new learning standards, conduct the National Learning Assessment in 2023 for grades 4 and 8, and participate in the Program for International Student Assessment (PISA) 2024.
The project will be implemented by the Ministry of Education and Science of the Kyrgyz Republic during 2020-2025, using its existing institutional structures and in compliance with relevant World Bank procedures and standards.
The project supports the World Bank's 2019-2022 Country Partnership Framework for the Kyrgyz Republic and is closely aligned with the National Education Sector Strategy-2040 of the Ministry of Education and Science, which is now under development. The project was approved by the World Bank's Board of Executive Directors on March 31, 2020 and was ratified by the Parliament of the Kyrgyz Republic on June 11, 2020.