Attempt to Pre-empt the post-dollar world
There are many reasons that the US is pushing on China in the South China Sea. Many articles have been published in recent weeks exploring "why?" None mention an important economic reason that has, at least in part, motivated the US to go to war and is very much at stake in the growing dispute with China: the value of the dollar.
The dominance of the dollar in world trade is critical to its value and to the US economy. Once the US abandoned the gold standard, it signed firm agreements with Saudi Arabia and all of Middle East OPEC nations that bound them to sell oil in dollars. Because of this agreement the dollar is often referred to as the "petrodollar." The value of the dollar/petrodollar rests on its being the currency of international trade, not only for oil, but for weapons and food and everything else.
Two Dollar Wars
As I discussed in a 2013 Counterpunch article, one reason Bush II invaded Iraq was because Iraq threatened the US by selling oil in Euros. If Sadam Hussein had been allowed to continue, this would have been a major challenge to the dominance of the dollar as the world's reserve currency. Petroeuros could begin replacing petrodollars. This would have weakened the value of the dollar and undermined the US economy. That is an underpublicized reason for the elimination of Saddam Hussein. The value of the dollar was at stake as well as the health of our economy. The second Iraq war eliminated this threat and Iraqi oil was again sold in dollars.
Ron Paul made public this rationale but it has been given scant attention. "Saddam Hussein demanded Euros for his oil. His arrogance was a threat to the dollar; his lack of any military might was never a threat…There was no public talk of removing Saddam Hussein because of his attack on the integrity of the dollar as a reserve currency by selling oil in Euros. Many believe this was the real reason for our obsession with Iraq. I doubt it was the only reason, but it may well have played a significant role in our motivation to wage war."
Ron Paul also made public the rationale for the surprising US-led removal of Gadhafi and the destruction of his government in Libya. Again, protecting the dollar was the main reason: Gadhafi was planning on selling oil in dinars, an all-gold African currency. According to Ron Paul, the US has targeted any country that threatens the dollar by using a non-dollar currency to conduct international business.
Loss of Confidence in the Dollar
The dollar has been the dominant currency of international trade since Nixon stopped dollars being exchanged for gold. Despite the challenges from Iraq and Libya, this arrangement continued a decade into the twenty-first century.
Two things happened during and after the 2008 crash to weaken confidence in the dollar. The first is not fully appreciated even by many financially astute Americans: the damage the USA did to developing nations when the USA suffered the crash. Short on funds at home, US financial loans were no longer providing developing nations the money they needed to continue with their projects. These countries haven't forgotten the sudden and crippling loss of funds. The ever-present possibility that this can and will happen again has become an omnipresent nagging worry. These nations realize that relying on the dollar is relying on an external condition over which they have absolutely no control but which can, did, and may again have a devastating effect on their economies. The second was Bernanke's qualitative easing that diluted the dollar into a mere shadow of its former self (which was already a diminished dollar from the 1971 gold-based dollar). Here are the Reserve Balances with Federal Reserve banks. On September 17, 2008, the Fed banks had $47 billion. On May 27, 2015, the amount was $2,510.791 billion "Bernanke dollars," which is but a homeopathic dilution of the pre-Bernanke dollar.
Foreign countries noticed. The most vocal were Russia and China. In 2010, China Daily reported that "China and Russia… [intend] to renounce the US dollar and resort to using their own currencies for bilateral trade." China and Russia, with three other nations, formed BRICS (Brazil, Russia, India, China, and South Africa). Reuters reported last July that BRICS was forming a "$100 billion development bank and a currency reserve pool in their first concrete step toward reshaping the Western-dominated international financial system."
The Plan for the BRICS Bank
Amy Goodman and Juan Gonzalez interviewed Nobel prize winning American economist Joseph Stiglitz about the planned BRICS bank. Stiglitz said BRICS was very important:
"First, the need globally for more investment-in the developing countries, especially-is in the order of magnitude of trillions, couple trillion dollars a year. And the existing institutions just don't have enough resources….[the new bank] is adding to the flow of money that will go to finance infrastructure, adaptation to climate change-all the needs that are so evident in the poorest countries."
"Secondly, it reflects a fundamental change in global economic and political power, that one of the ideas behind this is that the BRICS countries today are richer than the advanced countries were when the World Bank and the IMF were founded. We're in a different world…. The old institutions have not kept up."
One big complaint was that people from other countries expected, in the 21st century, that people in the top positions of the IMF would "be chosen on the basis of merit, not just because you're an American. And yet, the U.S. effectively reneged on that agreement."
Gonzalez asked Stiglitz how China, which obviously has huge monetary reserves, and Brazil, which had its own development bank for several years, would work together as key players in this new BRICS bank.
"China has reserves in excess of $3 trillion," answered Stiglitz. "One of the things is that it needs to use those reserves better than just putting them into U.S. Treasury bills. You know, my colleagues in China say that's like putting meat in a refrigerator and then pulling out the plug, because the real value of the money put in U.S. Treasury bills is declining. So they say, 'We need better uses for those funds,' certainly better uses than using those funds to build, say, shoddy homes in the middle of the Nevada desert. You know, there are real social needs, and those funds haven't been used for those purposes."
Stiglitz then talked about Brazil. "Brazil has BNDES… a huge development bank, bigger than the World Bank. People don't realize this, but Brazil has actually shown how a single country can create a very effective development bank. So, there's a learning going on. And this notion of how you create an effective development bank, that actually promotes real development … is going to be an important part of the contribution that Brazil is going to make."
China and Russia Trade without Using the Dollar
In October, 2014, in an exclusive interview with CNBC, Russia's Prime Minister Dmitry Medvedev said that the world must move away from its dependence on the U.S. dollar, arguing that the global economy would benefit from a more diversified currency system. "We have nothing against the dollar, but we believe that today's currency system should be more balanced," he said, calling for a greater number of major reserve currencies. In particular he said that the euro, the yuan, the pound and the dollar would be a good initial grouping. He mentioned BRICS as a group which was implementing this change. "A much more just financial system" was possible, he said.
Medvedev highlighted that when countries "really depend" on the dollar, they are beholden to the fortunes of the US. "The U.S. economy is now improving but we have no proof that it will not go down again, and then everyone will suffer," he said. "We believe that we should move away from such dependency [on any one currency] in the world's financial system."
Medvedev pointed out that incorporating other currencies has allowed Russia to trade with China directly. "This is a good demonstration that if somebody leaves their place, another person occupies their place[italics mine]," he added. October's agreements follow a high-profile gas supply deal with Gazprom, worth $400 billion, to supply China with gas over 30 years.
The 2014 China-led Asian Infrastructure Investment Development Bank
In addition to being a founding member of BRICS, the Chinese were forming a development back, the Asian Infrastructure Investment Development Bank (AIID). The US controlled the World Bank and theAsian Development Bank. Both of these institutions would face substantial competition if the Chinese development bank went forward. Combined with the BRICS bank, the new development bank would offer an international alternative to the dollar for trade.
According to the New York Times, "the United States, perhaps the most vocal of … critics… has not embraced the Chinese proposal. Instead, in quiet conversations with China's potential partners, American officials have lobbied against the development bank with unexpected determination and engaged in a vigorous campaign to persuade important allies to shun the project, according to senior United States officials and representatives of other governments involved [italics mine]." The New York Times also reported the irrelevance of US critical arguments: "Washington's arguments run up against undisputed needs on the ground in Asia – needs that existing institutions have been unable to meet, some development experts said. The Asian Development Bank estimated in 2009 that the region would need as much as $8 trillion in investments in physical infrastructure by 2020 – an amount that exceeds what it or the World Bank can muster, experts at the two banks said."
Recent Developments
In April of this year the deadline fell for nations to join China's new Asian development bank. The Chinese were astonished at the last-minute applications by countries not considered especially friendly to Beijing. Among the surprises: Taiwan and 14 of the Group of 20. Japan is the only major Asian ally still standing with the Obama administration. Even Australia and South Korea had decided to join. In Europe, Britain was among the nations that joined, much to the irritation of the US.
Meanwhile, Putin announced the launch of the $100-billion BRICS New Development Bank. It will have another $100-billion as a currency reserve pool to shield the BRICS currencies from the world economy and market volatility. The launch is in July in Ufa, Russia. "We expect to reach agreement in Ufa on the launch of practical operations of the BRICS Bank and a pool of currency reserves," Putin said. The bank will be a rival to the IMF and World Bank and will finance infrastructure projects in developing countries. It also will challenge the dollar as the currency of international trade.
A Plausible but Underemphasized Motive for Goading China
In his excellent CounterPunch article, Jack Smith wrote that the US goading of China "is happening for one main reason. The U.S. has arrogated world rule to itself, without authority, competition, or oversight, since the implosion of the Soviet Union nearly 25 years ago. There is nothing more important to America's ruling elite. Every possible danger to Washington's hegemony must be neutralized. And looming in East Asia is the cause of Washington's worst anxieties — China."
Smith is certainly correct as far as he goes. Hegemony has been an official US policy since the Soviet Union collapsed. But there is an aspect of this hegemony that Smith does not mention: protection of the dollar's status as the dominant currency of world trade. China and Russia are creating alternatives that threaten the dollar's status as the sole dominant international currency. By instituting trade alternatives to the dollar, they challenge the value of the dollar and so threaten the US economy.
First published in CounterPunch under the title: ' An Economic Reason for the US vs. China'
International Cooperation to Address Economic Inequality and Promote Sustainable Development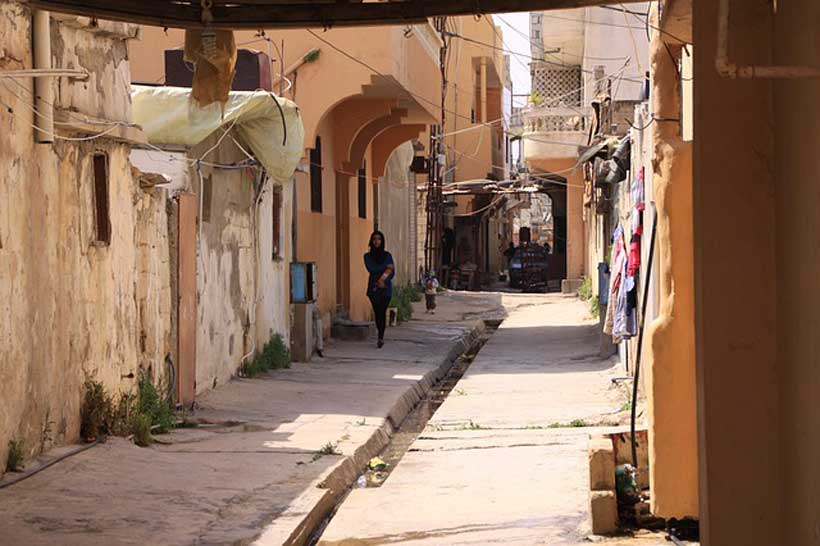 Economic inequality is a pervasive issue that has plagued societies across the world for centuries. The gap between the rich and the poor has widened over the years, leading to numerous social and economic challenges. The impact of economic inequality on sustainable development cannot be ignored, as it poses a threat to social stability, economic growth, and the environment. International cooperation is crucial in addressing economic inequality and promoting sustainable development across the globe. It refers to the unequal distribution of wealth, income, and resources among individuals and communities. Economic inequality can lead to poverty, poor health outcomes, limited access to education, and limited social mobility. Economic inequality is a complex issue that affects various aspects of social and economic development. A recent report by Oxfam International indicates that the world's richest 1% possess more than twice the wealth of 6.9 billion people. This inequality has far-reaching consequences, including poverty, poor health outcomes, limited access to education, and limited social mobility. Sustainable development aims to address these challenges by promoting economic growth, reducing poverty, and ensuring social and environmental sustainability.
International cooperation is essential in addressing economic inequality and promoting sustainable development. The global nature of economic inequality requires collective action and collaboration among nations and international organizations. By working together, countries can pool their resources, share knowledge, and develop strategies to address economic inequality and promote sustainable development. The success of international cooperation in tackling transnational issues like economic inequality can serve as a valuable lesson for countries like Pakistan that are facing similar challenges.
The Challenge of Economic Inequality:
-Economic inequality refers to the unequal distribution of wealth, income, and resources among individuals and communities. It is a significant challenge faced by many countries, including Pakistan. The effects of economic inequality on society are far-reaching and can have severe consequences.
-One of the most visible effects of economic inequality is poverty. Those who are most affected by economic inequality are often those who have the least access to resources, which makes it difficult for them to meet their basic needs. As a result, they are unable to access healthcare, education, and other essential services. Poverty can also lead to hunger, malnutrition, and poor health outcomes.
-Economic inequality can also limit access to education, particularly for those from low-income backgrounds. This can create a cycle of poverty and social exclusion, making it difficult for people to access higher-paying jobs and improve their economic situation. In turn, limited access to education can also limit social mobility and perpetuate economic inequality across generations.
-Another significant effect of economic inequality is the limited access to healthcare. People from low-income backgrounds are often unable to afford quality healthcare and are more likely to suffer from chronic illnesses. This creates an unequal burden on healthcare systems, and ultimately affects the overall health of the population.
-Economic inequality also threatens sustainable development by hindering economic growth and development. Countries with high levels of economic inequality often experience lower levels of economic growth, as wealth and resources are concentrated in the hands of a few. This can make it difficult for countries to invest in infrastructure, social services, and other initiatives that promote sustainable development.
The Role of International Cooperation:
International cooperation is crucial in addressing economic inequality because it is a global issue that requires a collective response. Countries must work together to address the root causes of economic inequality, develop policies that promote economic equality, and ensure sustainable development. International cooperation provides an opportunity for countries to share resources, knowledge, and best practices to promote economic equality and sustainable development.
The World Bank, International Monetary Fund, and United Nations are examples of international organizations that play a significant role in promoting economic equality and sustainable development. The World Bank provides financing, technical assistance, and policy advice to developing countries to promote economic growth and poverty reduction. The International Monetary Fund works to promote global financial stability and provides financial assistance to countries in need. The United Nations plays a critical role in promoting sustainable development through the implementation of the Sustainable Development Goals, which aim to end poverty, protect the planet, and ensure prosperity for all.
International cooperation is essential for tackling transnational issues like economic inequality. Economic inequality is not limited to one country or region; it is a global issue that requires a collective response. Countries must work together to develop policies that promote economic equality, reduce poverty, and ensure sustainable development. Through international cooperation, countries can share resources, knowledge, and best practices, and develop strategies to address economic inequality on a global scale.
Recent Examples of Successful International Cooperation:
The SDGs cover a broad range of issues, including poverty, hunger, health, education, gender equality, clean water and sanitation, renewable energy, and climate action. The SDGs have had a significant impact on promoting sustainable development by providing a framework for countries to develop policies that address economic inequality and promote sustainability.
The Paris Agreement on climate change is another example of successful international cooperation in promoting sustainable development. The Paris Agreement, adopted in 2015, is a global agreement aimed at reducing greenhouse gas emissions and limiting the global temperature rise to below 2°C above pre-industrial levels. The agreement is the result of years of negotiations and represents a significant achievement in international cooperation on climate change. The Paris Agreement has been ratified by 190 countries and is seen as a critical step towards promoting sustainable development and addressing economic inequality.
International cooperation has also helped address economic inequality and promote sustainable development in other countries. For example, in Kenya, the government worked with international organizations like the World Bank and the United Nations Development Programme to develop policies that promote economic growth and reduce poverty. As a result, Kenya has experienced significant economic growth over the last decade, with poverty rates declining by more than 10%.
Similarly, in Colombia, the government worked with international organizations like the Inter-American Development Bank to develop policies that promote sustainable development and reduce poverty. The country has made significant progress in reducing poverty, and its economy has grown significantly in recent years.
In Pakistan, international cooperation has also played a critical role in promoting sustainable development and addressing economic inequality. For example, the World Bank has provided financing and technical assistance to Pakistan to support initiatives that promote economic growth and poverty reduction. The United Nations Development Programme has also worked with the government to develop policies that promote sustainable development and reduce poverty.
Pakistan's Efforts to Address Economic Inequality and Promote Sustainable Development:
Pakistan faces several challenges related to economic inequality and sustainable development. The country has a large population, with a high poverty rate, and faces significant environmental challenges such as water scarcity, air pollution, and climate change.
Despite these challenges, Pakistan has made progress in addressing economic inequality and promoting sustainable development. Pakistan has adopted the Sustainable Development Goals (SDGs) and has developed a National Action Plan to implement them. The country has made progress in achieving some of the SDGs, such as reducing the number of out-of-school children and improving access to clean water and sanitation.
Pakistan has also made efforts to reduce carbon emissions and promote renewable energy. The country has set a goal to generate 30% of its electricity from renewable sources by 2030. Pakistan has also launched several initiatives to promote energy efficiency, such as the installation of LED lights and the development of energy-efficient buildings.
International organizations such as the World Bank and the International Monetary Fund (IMF) have played an essential role in providing financial assistance to support Pakistan's economic development and poverty reduction efforts. The World Bank has provided financial support for initiatives such as the Benazir Income Support Programme, which provides cash transfers to poor households, and the Khyber Pakhtunkhwa Education Sector Plan, which aims to improve access to education in the region.
The IMF has also provided financial assistance to Pakistan to support economic reforms aimed at promoting sustainable development and reducing economic inequality. In 2019, the IMF approved a $6 billion loan to Pakistan to support economic reforms, including measures to reduce the fiscal deficit, promote tax reforms, and improve the business environment.
Conclusion:
In conclusion, international cooperation is crucial in addressing economic inequality and promoting sustainable development. Through collective action, international organizations such as the World Bank, International Monetary Fund, and United Nations have played a critical role in supporting countries' efforts to achieve economic equality and sustainable development. The successful examples of international cooperation, such as the Sustainable Development Goals and the Paris Agreement on climate change, provide valuable lessons for countries like Pakistan.
Pakistan has made progress in addressing economic inequality and promoting sustainable development through international cooperation, such as adopting the SDGs, reducing carbon emissions, and receiving financial assistance from the World Bank and IMF. However, Pakistan still faces significant challenges related to poverty reduction and environmental sustainability, and continued efforts are needed to promote sustainable economic growth and development.
Therefore, Pakistan needs to prioritize improving the business environment, promoting entrepreneurship, and investing in infrastructure to support economic growth and poverty reduction. The government should also continue to work closely with international organizations and other countries to address economic inequality and promote sustainable development, ensuring a better future for all.
Women's mobility must be a key focus in urban policy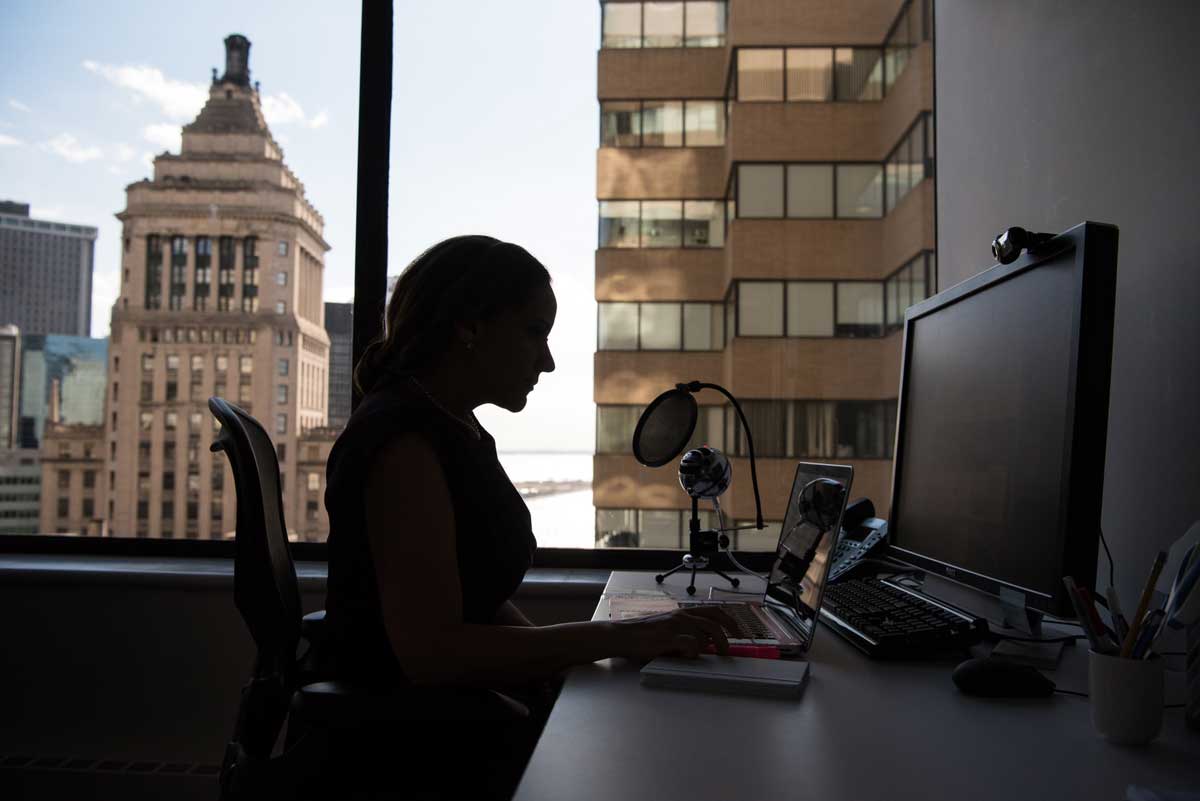 Historically, cities across the world have been designed to fit the needs of able-bodied men, or a neutral, often male, user. Yet, cities are experienced differently by men and women. Women and girls find their access to employment, education, care services and even leisure is constrained when urban mobility systems and public spaces are not safe and inclusive.
Across Indian cities, studies show that concerns about commuting safely during the late evening hours or beyond a particular radius are among the biggest barriers to girls and women going to school, college and work. For instance, a 2020 study in Bengaluru showed that only 2% of women commuters surveyed made journeys after 9 pm. Barriers to mobility can thus thwart women's long-term aspirations, eroding their financial independence and agency. The threat of sexual harassment deters women from stepping out. For instance, a 2017 study in Delhi showed that women were willing to travel for 27 minutes more each day to take a route that was perceived to be safer. It will thus be important to devise strategies to prevent and penalise sexual harassment in public spaces.
Typically, women travel shorter distances at off-peak hours, and make chained trips, frequently changing between transport modes to complete multiple tasks, balancing domestic errands and employment. Systems are, therefore, needed to collect and analyse gender-disaggregated data to understand women's mobility patterns and design public transport services accordingly.
It was after the Mumbai Railway Vikas Corporation, working with the World Bank, conducted a detailed study of mobility patterns on suburban trains, that it identified women's safety as a key priority and devised solutions to make platforms, stations, and trains safer for women. These activities sought to do more than just introduce women-only trains — the Ladies Specials — by addressing the fundamental design of the infrastructure to make it more women-friendly.
Hiring more female staff can make travel safer. In Kochi, for instance, 80% of the metro staff are women, working as station managers, train drivers, ticket vendors, and cleaning staff. Similar initiatives can be taken by other bus and rail agencies to enhance safety.
What's more, since deep-rooted social norms restrict women's movement outside their homes, local communities need to be brought on board as partners to help shift the norms around women's mobility. A number of community-based organisations have been working across cities such as Delhi, Gurugram, and Pune to sensitise communities; they also provide gender sensitisation training for frontline public transport workers.
Under the Nirbhaya Fund, the Centre provides valuable resources to states and central ministries to implement solutions for enhancing women's safety. Since 2015, eight cities (Delhi, Mumbai, Kolkata, Chennai, Bengaluru, Hyderabad, Ahmedabad and Lucknow) have used these funds to identify hotspots for crime, enhance police capacity for investigating crimes against women and establish one-stop centres for violence survivors.
Moving a step further, the Greater Chennai Corporation established a Gender and Policy Lab, which will support the government of Tamil Nadu in implementing projects under the Nirbhaya Fund to create safer public spaces in the city. An assessment to understand gender differences in mobility was carried out, alongside a safety audit, in Tondiarpet in north Chennai. Installation of CCTV cameras and panic buttons in city buses is also underway, with Chennai's Metropolitan Transport Corporation establishing a command-and-control centre to monitor incidents of harassment.
Our experience in Chennai and Mumbai, and other cities globally, shows that addressing gender concerns in urban mobility and public spaces requires long-term commitment from multiple stakeholders, with solutions aimed at addressing deep-rooted issues.
Drawing lessons from international best practices and project experiences in India, the World Bank has developed a toolkit for the Indian context, which both government and private agencies can use to make cities safer and more inclusive of women.
The toolkit outlines a four-pillar approach: First, assess the ground situation to understand gender-disaggregated mobility patterns and undertake safety audits; second, strengthen policies with a focus on fare policies and grievance redressal for sexual harassment; third, build capacity and raise awareness both within government agencies and through partnerships with community-based organisations; and fourth, improve infrastructure and services with a special emphasis on women's safety and inclusion.
Making cities safer can ensure that women and girls have choices — they can choose to stay longer in the office, go to better educational institutions, and even have a wider array of entrepreneurship opportunities — all of which will help increase female labour force participation and, in turn, boost economic performance in India.
This Opinion piece first appeared in Hindustan Times, via World Bank
The Persian Gulf-Black Sea Corridor: Why should India consider an alternative getaway?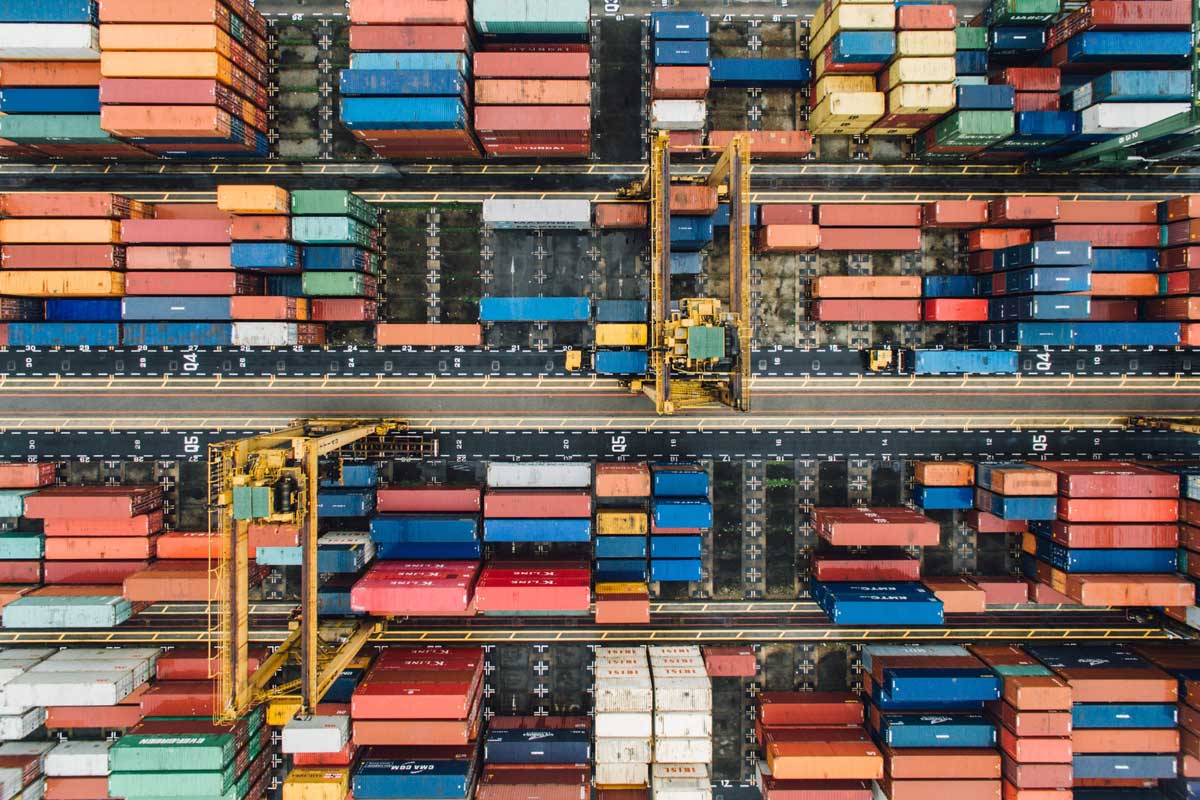 Recently Armenian has suggested the creation of a corridor linking the Persian Gulf and the Black Sea to facilitate trade between India, Russia, and Europe. On March 3rd, 2023, a delegation of high-ranking officials and experts from Armenia proposed the idea of creating a corridor linking the Persian Gulf and the Black Sea while visiting India. This suggestion came from the visit of Armenia's foreign minister Mr. Ararat Mizoyan to India; he has suggested the creation of an alternative trade Corridor that will operate alongside the International North-South Transport Corridor(INSTC) to establish a trade link between Mumbai and Bandarabas Seaport in Iran and then proceed to Armenia and further on to Europe or Russia. This alternative route's main objective is to bypass Azerbaijan because Azerbaijan has closer ties with Turkey and Pakistan, so Armenia is asking for India's support and financial assistance. India and Armenia both have a very cold relationship with Turkey and Pakistan. Historically, Turkey has been the closest ally of Azerbaijan and supports Azerbaijan in the Nagarno-Karabakh dispute. Azerbaijan also has close diplomatic relations with Pakistan, and Pakistan also supports Azerbaijan in the Karabakh dispute, and in return, Azerbaijan backed Pakistan's narrative on the Kashmir Issue. Azerbaijan has entered into defense cooperation and shown interest in incorporating JF-17 Thunder fighter aircraft jointly developed by China and Pakistan. Periodically participated in joint military exercises bilaterally and multilaterally. Azerbaijan has repeatedly supported the Kashmir issue on Pakistan's position and criticized the India-Armenia defense deal on PINAKA multi-barrel rocket launchers, anti-tank munitions, and a wide range of ammunitions and warlike stores worth US $250 million to the Armenian Forse. India has overtly positioned itself on Armenia's side in the Nagorno-Karabakh conflict and has consequently opted to resist Azerbaijan and its supporter, including Pakistan and Turkey, over the Kashmir issue and Turkey's imperial aim of establishing a pan-Turkic empire, governed from Ankara. These factors created a lack of warmth in India-Azerbaijan's political relations. Thus, India and Armenia both the country have some sets of issues with Azerbaijan as well as Turkey. Armenia's relationship with India has been growing steadily due to defense exports in recent times.
Historically Armenia shares strong political and business ties with Iran. Both countries share a 35-kilometer-long border that runs along the northern edge of Iran. Iran's foreign policy towards South Caucasus is very pragmatist in the case of Armenia and Azerbaijan. The conflict between Muslim-majority Azerbaijan and Christian-majority Armenia is viewed differently by Iran, which supports Armenia rather than Shia-majority Azerbaijan. India also maintains a strong relationship with Iran. For India, Iran plays an important role in its connectivity projects to link Central Asia and Europe. India also invested in Iran's Chabahar Port to develop a transit hub that will benefit Indian trade reaching Europe, bypassing Suez Canal. Chabahar Port holds strategic importance for India, mainly because it is the direct competition with Chinese operated Gwadar Port in Pakistan, situated in the Arabian Sea, which is an important part of China Pakistan Economic Corridor(CPEC).
Armenia is seeking Indian Investments for the corridor within Armenian territory in light of the ongoing Russia-Ukraine conflict. The Indian investment could also facilitate the development of other regional projects like the International North-South Transport Corridor (INSTC) and put India on the map of Central Asian transport with links to Europe and Russia. India's trade with Russia has substantially increased through the INSTC, which provides a trade link between Mumbai and Russia via Iran and the Caspian Sea. Azerbaijan plays a vital role in the INSTC mainly because of its geographical location and connectivity links with Iran. However, Azerbaijan has been slow in developing infrastructure projects under INSTC.
With the ongoing cold war between Russia and the West, any large-scale cargo transit passing through the Russia Europe border looks too risky for international Logistics and Insurance companies. Armenia intends to initiate a discussion with India to explore the possibility of Indian companies' involvement and funding of the Persian Gulf Black Sea Corridor project. Armenia doesn't have direct access to the Black Sea, which means Goods have to be further transported to Georgia. Only then can reach Europe and Russia. Armenia recognizes the need for Indian traders to do business with Europe, so they have proposed this idea to the Indian government.
The proposed Persian Gulf Black Sea Corridor aligns with India's objective of seeking new trade routes to Europe that avoid the Suez canal, significantly reducing transportation costs and time. This corridor which will link Iran and Georgia via Armenia also reduces the risk of sanctions for India moving to Europe from the West because of ongoing West and Russian hostility. It will boost the confidence of the Indian Treadres and will be beneficial for the Indian economy.
In this sense, the Persian Gulf-Black Sea project has a reasonable cause. However, the question is, why would Iran agree to launch a multimodal corridor through territories with proven issues when it can reach the Black Sea via Turkey? Iran and Turkey have a conflict of interest in this case. Their relations have been tense lately since Turkey informally blocks Iran from using its rail routes to reach Europe. The root of this problem is situated within between Armenia-Azerbaijan conflict. The cold relations between Iran and Turkey are one of the main reasons behind the stagnation of the INSTC. Iran is closer to cooperating with Armenia, while Turkey backs Azerbaijan. The conflict in Nagorno-Karabakh has the greatest impact on the issue. Turkey is a key stakeholder in the conflicts and empowers Azerbaijan to overcome Armenia and block the Iran-Armenia border. If Iran eliminates Turkey, then Iran only has two options to reach the Black Sea: pass through Armenia or Azerbaijan via Georgia. Georgia has existing railway and highway connections with both Armenian and Azerbaijan, and Azerbaijan has a railroad reaching the Iran-Azerbaijan border, but the problem is there is no direct Railway connection that connects Iran to the Black Sea via Armenia.
On the other hand, Iran and Azerbaijan also working on a 165-kilometer Railway section of the Rashtra-Astra line, which is missing a link to connect the Azerbaijani and Iranian Railways. The railway line will connect the city of Rasht, the capital of Gilan province, with the city of Astra, located on the border with Azerbaijan. This Railway link is part of the International North-South Transport Corridor, which aims to provide a more efficient trade route between India, Iran, the Caucasus, and Russia. Recently in January 2023, Russia and Iran agreed to fund the construction of this Missing Link. But the project completion is in question because of the ongoing cold war between Russia and the west.
For India, INSTC is more than enough to trade only with Russia, Iran, and the caucus region, but India also wants to trade with Europe to throw an alternative route and not via Suez Canal. Thus, the Armenian government is proposing to the Indian government. If India uses the Russian route to reach Europe via Iran through the Caspian Sea, then it has more chances of getting sanctioned from this Black Sea Corridor will reduce the chances of getting sanctioned by West. However, this alternative trade route involves two countries, Armenia and Georgia, which is calling for heavy infrastructure Investments. However, there can be several potential negative sites to investing in infrastructure projects in other countries, such as political and economic risks, cultural and Social Challenges, legal and Regulatory issues, Financial risks, and geopolitical risks, so it is going to be a tough call for India nevertheless opportunities are there, but nothing is risk-free. Currently, it is a proposal by the Armenian government, we have to see how the Indian government will respond.