Will Iran transform global gas markets?
The 10 most important things you need to know on Caspian Sea Region for Friday, June 5:
1Iran is a bona fide superpower in global energy markets. Or rather it would be if reserves in the ground were the measuring stick. Taking oil and gas together, only Russia can boast of greater riches.The potential to be a major gas exporter, then, is huge – were it not, that is, for the small matter of sanctions.This rather obvious point is not lost on President Hasan Rouhani, who has wasted little time in repairing relations with the West, with one eye firmly on future oil and gas revenues to help bolster his country's ailing economy. His efforts are very likely to be rewarded in the coming months, as a nuclear deal with the US, the UK, France, Germany, Russia and China that would end sanctions moves ever closer", writes Richard Anderson for the BBC.
2The Obama administration is weighing a range of aggressive responses to Russia's alleged violation of a Cold War-era nuclear treaty, including deploying land-based missiles in Europe that could pre-emptively destroy the Russian weapons. This "counterforce" option is among possibilities the administration is considering as it reviews its entire policy toward Russia in light of Moscow's military intervention in Ukraine, its annexation of Crimea and other actions the U.S. deems confrontational in Europe and beyond. The options go so far as one implied — but not stated explicitly — that would improve the ability of U.S. nuclear weapons to destroy military targets on Russian territory" writes Robert Burns for Associated Press.
3The First European Games in Baku is an important event, a great success of Azerbaijan, which will be inscribed into Azerbaijan's history, said the Azerbaijani president's aide for public and political affairs, Ali Hasanov, on June 5. Hasanov went on to add that some people even don't want to recognize Azerbaijan as a European state."Some Europeans, ill with Islamophobia, perceive the ascension of a Muslim state as a great tragedy, they are jealous of the dynamic development of the Muslim peoples. We have to show them an example. Muslim states, such as Azerbaijan, don't lag behind your most exemplary states professing other religions," said Hasanov.
4Vladimir Putin and Alexander Dugin's vision of "Holy Russia", which is shared with the Russian Orthodox Church, sees Russia's mission as being to expand its influence and authority until it dominates the Eurasian landmass by means of a strong, centralized Russian state aligned with the Russian Orthodox Church, championing "traditional" social values over against the cultural corruption of a libertine West. The partnership between the Kremlin and the Russian Orthodox Church (ROC) has been aimed not only at articulating this sacralized view of Russian national identity to the domestic audience, but also in advancing the mission of the Russian nation abroad, writes Paul Coyer for Forbes.
5Saudi Arabia and Israel appear to be ascribing to the ancient proverb that says "the enemy of my enemy is my friend." The two countries have held five secret meetings since the beginning of 2014 to address their regional foe, Iran, it was revealed on Thursday at a Council of Foreign Relations event in Washington."Our standing today on this stage does not mean we have resolved all the differences that our countries have shared over the years," said Dore Gold, who will soon become Israel's next foreign ministry director general, according to Bloomberg. "But our hope is we will be able to address them fully in the years ahead." Anwar Majed Eshki, a retired Saudi general who was once the adviser to Prince Bandar bin Sultan, former Saudi ambassador to the United States, and Gold disclosed the secret diplomacy, which is aimed at discussing how to address Iran's growing influence in the region", writes Angelo Young for the International Business Times.
6Lukoil talks oil and gas exploration in Kazakhstan . Lukoil President Vagit Alekperov visited Astana to attend the 28th Plenary Session of the Foreign Investors' Council under the President of Kazakhstan. As part of his visit, Mr. Alekperov met with Kazakhstan Prime Minister Karim Masimov, executives from Kazakshtan's Ministry of Energy and KazMunayGas, the national oil company of Kazakhstan. The parties discussed LUKOIL's operations in Kazakhstan. Following the meeting, LUKOIL and KazMunayGas signed a Memorandum of Understanding to expand the cooperation between the companies in exploration at unlicensed areas in Kazakhstan.
7Kazakhstan Agribusiness Report. Although the 2014/15 grain harvest has disappointed, the government is encouraging exporters to take advantage of climbing prices for wheat. The lowest quality grains will compete with imported corn for the animal feed market. Improving the quality of domestically produced animal feed is high up the agenda in the government's Master Plans for the beef and poultry industries. We expect the sustained investment in improving inputs and providing financial support to commercial farms that the plans commit to will see meat production picking up pace. Despite the falling value of the tenge due to the oil price slump, we expect strong economic growth to 2019 , which will enable the government to continue to support agricultural development in the country.[FAST MARKET RESEARCH]
8Azerbaijan has raised its oil and gas production targets for 2015, after a strong performance from BP-operated fields during the early months of this year, according to a senior executive at state oil and gas firm SOCAR. Speaking Thursday at the Caspian Oil and Gas conference in Baku, SOCAR Vice President for Oil and Gas Production Rahman Gubanov stated that the country now plans to produce 291 million barrels of oil and 1.07 trillion cubic feet of natural gas in 2015. These figures are a slight improvement over the previous targeted amounts of 288 million barrels and 1.02 trillion cubic feet and comparable with what Azerbaijan produced last year (300 million barrels and 1.05 trillion cubic feet). Gubanov said that SOCAR's own contribution to Azerbaijan's 2015 production is planned to amount to 59.3 million barrels of oil and 230 billion cubic feet of gas. [RIGZONE]
9"We cannot ignore the crisis in Ukraine. It is the most painful crisis for all of us. We believe that it is time to take active measures to overcome it… There is a clear format in the Minsk agreements as to how it is to be overcome. Therefore, we are calling on all the parties to strictly adhere to the Minsk format and we believe that this is the only path that can lead us to overcoming this deep crisis. It is abnormal in nature and we believe that history will not let it continue for a long time," Minister of Foreign Affairs of Kazakhstan Yerlan Idrissov said. Kazakhstan and President Nazarbayev personally are take part in the settlement of the crisis, he said. "Kazakhstan is ready to assist in resolving the crisis in our region," he added.
10Turkmenistan's parliament, the Majlis, adopted a resolution ratifying the Protocol for Protection of the Caspian Sea against Pollution from Land Based Sources and Activities. The document is a protocol to the Framework Convention for the Protection of the Caspian Sea's Marine Environment also known as the Tehran Convention signed in November 2003. The Tehran Convention is the first legally binding agreement ratified by all the coastal states. It sets the main directions in the management of human impact to the marine environment, protection and reproduction of the Caspian Sea's biological resources, and the procedural issues in making joint decisions by the Caspian states.
China-Eurasia Council condemns aggression of Azerbaijan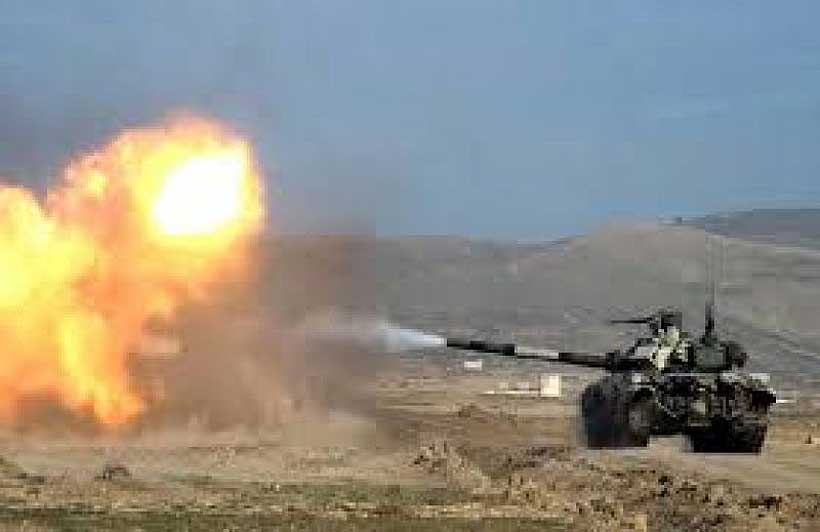 China-Eurasia Council for Political and Strategic Research strongly condemns Azerbaijani aggression which Baku started on July 12, 2020. Azerbaijani Ministry of Defense is a threat for the entire World as it is speaking about its aims to strike Metsamor Nuclear Plant, which is located in Armenia. Baku must understand that this is a crime against humanity, and it is equal to nuclear strike.The destruction of Metsamor Nuclear plant will be a disaster not only for Armenia, but also for Iran, Georgia and Azerbaijan, it will harm World's environment and stand a real problem for several generations of the World. It is worth mentioning, that this time Baku attacked the Northern borders of Armenia, which are sovereign territory of the Republic of Armenia according to International law. Azerbaijan violated the principle of territorial integrity of a sovereign state, which is one of the important pillars of International law.
China-Eurasia Council for Political and Strategic Research condemns Azerbaijan for using force against civilian population of Armenia and calls for peaceful negotiations. Baku must show solidarity and join global ceasefire initiated by the UN secretary general Antonio Guterres and must not try to escalate the situation on the border to deflect public attention from the situation concerning the outbreak of Covid-19 in Azerbaijan. We call official Baku to take care of Azerbaijani people in the hard times of Coronavirus and not send its soldiers to real death. Being multinational Council, for us It's terrible to hear about lossfrom both sides and we express our sincere condolences. Hopefully peace will come to South Caucasus, which is an important crossroad in Eurasian mainland and it can stand a very important link for Belt and Road Initiative, if all problems solved in a peaceful way.
Condemnation Of Armenian Aggression By Friends Of Azerbaijan (FoA)
Friends of Azerbaijan (FoA) strongly condemns the coward act of Armenians aggression in the Tovuz district of Azerbaijan that is a sheer violation of international borders and law. The act is an attempt of Armenia to drive global attention from the peaceful dialogue and negotiation process on Nagorno Karabakh.
In an online meeting of the delegates of the Friends of Azerbaijan (FoA), a joint declaration of condemnation has been issued by the honorable members of Friends of Azerbaijan (FoA).
According to this declaration, Armenian aggression can jeopardize the whole South Caucasus region. The incident on July 12, 2020, is being considered as a direct attack on Azerbaijan and the repercussions of this incident can result in massive catastrophe in the entire region.

The delegates of Friends of Azerbaijan (FoA) stressed the global powers to come forward and take serious action on Armenian intervention by violating the international border of Azerbaijan. The act of Armenia is an open challenge to the sovereignty of Azerbaijan.
Malik Ayub Sumbal founder of Friends of Azerbaijan (FoA) termed that Armenia is losing its legal and moral position on Nagorno Karabakh and there is mounting pressure on Armenia by the international community for the peaceful solution of Nagorno Karabakh according to the UN Resolutions. At this time to get rid of such kind of diplomatic moves, Armenia has launched another major front in Tovuz.
When the whole world is busy against the Covid19 Armenian Prime Minister has chosen a very dangerous path that can take the whole region into war and bloodshed.
Friends of Azerbijan (FoA) is firmly standing with shoulder by shoulder to the people of Azerbaijan and martyr's families at this hour.
Kyrgyz Republic to Enhance Quality of Education with World Bank Financing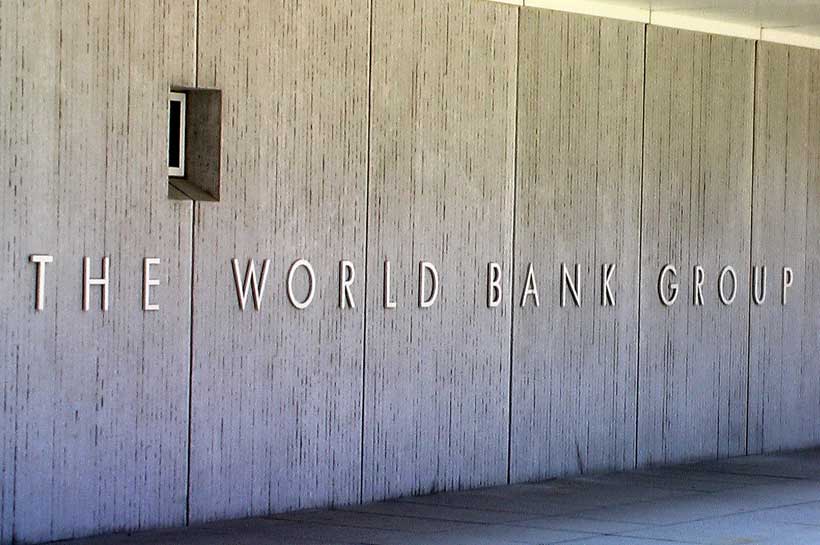 The Kyrgyz Republic will receive World Bank financing for the Learning for the Future Project in the amount of $50 million, on highly concessional terms. $25 million is allocated in the form of a grant, which requires no repayment, while the other $25 million is credit with a 0.75% interest rate, with repayments eased over 38 years, and a six-year grace period.
"The Learning for the Future Project aims to help raise the Kyrgyz Republic's human capital through enhancing school readiness and teacher effectiveness," says Bolormaa Amgaabazar, World Bank Country Manager for the Kyrgyz Republic. "The project puts special emphasis on distance and online learning, increasing digital literacy and building teacher capacity for best teaching-learning practice. Such support will help the country's education system better respond to learning from home during the current school closures and recovery period from the COVID-19 pandemic. In the long run, this approach will help better prepare children for learning and adapting to a fast-changing future economy."
The project has four main areas of support: expanding school readiness for underserved children; increasing effectiveness in teaching practice; enhancing technology-enabled support for learning; and enhancing measurement of learning. In the coming five years, the project will specifically help:
Establish 500 fully equipped community-based kindergartens in rehabilitated premises, thus enabling a successful transition to school for 20,000 children aged 3-5 years, in poor communities countrywide;
Build teacher competencies for more effective teaching of reading, mathematics and sciences in primary and secondary schools, through training in effective pedagogy and assessment, provision of digital learning content, resources and materials in 1,200 schools (53 percent of the total number of schools in the country);
Provide digital literacy training for 36,000 teachers to enhance their capacities to use digital technologies for professional development and effective teaching;
Equip 1,200 schools with an IT platform to support technology-enabled teaching and learning. The Republican Institute of In-Service Teacher Training will assist in developing digital content for teaching and learning;
Introduce a new criteria-based assessment instrument and methodology, develop and introduce standardized tests aligned with new learning standards, conduct the National Learning Assessment in 2023 for grades 4 and 8, and participate in the Program for International Student Assessment (PISA) 2024.
The project will be implemented by the Ministry of Education and Science of the Kyrgyz Republic during 2020-2025, using its existing institutional structures and in compliance with relevant World Bank procedures and standards.
The project supports the World Bank's 2019-2022 Country Partnership Framework for the Kyrgyz Republic and is closely aligned with the National Education Sector Strategy-2040 of the Ministry of Education and Science, which is now under development. The project was approved by the World Bank's Board of Executive Directors on March 31, 2020 and was ratified by the Parliament of the Kyrgyz Republic on June 11, 2020.