Will Iran transform global gas markets?
The 10 most important things you need to know on Caspian Sea Region for Friday, June 5:
1Iran is a bona fide superpower in global energy markets. Or rather it would be if reserves in the ground were the measuring stick. Taking oil and gas together, only Russia can boast of greater riches.The potential to be a major gas exporter, then, is huge – were it not, that is, for the small matter of sanctions.This rather obvious point is not lost on President Hasan Rouhani, who has wasted little time in repairing relations with the West, with one eye firmly on future oil and gas revenues to help bolster his country's ailing economy. His efforts are very likely to be rewarded in the coming months, as a nuclear deal with the US, the UK, France, Germany, Russia and China that would end sanctions moves ever closer", writes Richard Anderson for the BBC.
2The Obama administration is weighing a range of aggressive responses to Russia's alleged violation of a Cold War-era nuclear treaty, including deploying land-based missiles in Europe that could pre-emptively destroy the Russian weapons. This "counterforce" option is among possibilities the administration is considering as it reviews its entire policy toward Russia in light of Moscow's military intervention in Ukraine, its annexation of Crimea and other actions the U.S. deems confrontational in Europe and beyond. The options go so far as one implied — but not stated explicitly — that would improve the ability of U.S. nuclear weapons to destroy military targets on Russian territory" writes Robert Burns for Associated Press.
3The First European Games in Baku is an important event, a great success of Azerbaijan, which will be inscribed into Azerbaijan's history, said the Azerbaijani president's aide for public and political affairs, Ali Hasanov, on June 5. Hasanov went on to add that some people even don't want to recognize Azerbaijan as a European state."Some Europeans, ill with Islamophobia, perceive the ascension of a Muslim state as a great tragedy, they are jealous of the dynamic development of the Muslim peoples. We have to show them an example. Muslim states, such as Azerbaijan, don't lag behind your most exemplary states professing other religions," said Hasanov.
4Vladimir Putin and Alexander Dugin's vision of "Holy Russia", which is shared with the Russian Orthodox Church, sees Russia's mission as being to expand its influence and authority until it dominates the Eurasian landmass by means of a strong, centralized Russian state aligned with the Russian Orthodox Church, championing "traditional" social values over against the cultural corruption of a libertine West. The partnership between the Kremlin and the Russian Orthodox Church (ROC) has been aimed not only at articulating this sacralized view of Russian national identity to the domestic audience, but also in advancing the mission of the Russian nation abroad, writes Paul Coyer for Forbes.
5Saudi Arabia and Israel appear to be ascribing to the ancient proverb that says "the enemy of my enemy is my friend." The two countries have held five secret meetings since the beginning of 2014 to address their regional foe, Iran, it was revealed on Thursday at a Council of Foreign Relations event in Washington."Our standing today on this stage does not mean we have resolved all the differences that our countries have shared over the years," said Dore Gold, who will soon become Israel's next foreign ministry director general, according to Bloomberg. "But our hope is we will be able to address them fully in the years ahead." Anwar Majed Eshki, a retired Saudi general who was once the adviser to Prince Bandar bin Sultan, former Saudi ambassador to the United States, and Gold disclosed the secret diplomacy, which is aimed at discussing how to address Iran's growing influence in the region", writes Angelo Young for the International Business Times.
6Lukoil talks oil and gas exploration in Kazakhstan . Lukoil President Vagit Alekperov visited Astana to attend the 28th Plenary Session of the Foreign Investors' Council under the President of Kazakhstan. As part of his visit, Mr. Alekperov met with Kazakhstan Prime Minister Karim Masimov, executives from Kazakshtan's Ministry of Energy and KazMunayGas, the national oil company of Kazakhstan. The parties discussed LUKOIL's operations in Kazakhstan. Following the meeting, LUKOIL and KazMunayGas signed a Memorandum of Understanding to expand the cooperation between the companies in exploration at unlicensed areas in Kazakhstan.
7Kazakhstan Agribusiness Report. Although the 2014/15 grain harvest has disappointed, the government is encouraging exporters to take advantage of climbing prices for wheat. The lowest quality grains will compete with imported corn for the animal feed market. Improving the quality of domestically produced animal feed is high up the agenda in the government's Master Plans for the beef and poultry industries. We expect the sustained investment in improving inputs and providing financial support to commercial farms that the plans commit to will see meat production picking up pace. Despite the falling value of the tenge due to the oil price slump, we expect strong economic growth to 2019 , which will enable the government to continue to support agricultural development in the country.[FAST MARKET RESEARCH]
8Azerbaijan has raised its oil and gas production targets for 2015, after a strong performance from BP-operated fields during the early months of this year, according to a senior executive at state oil and gas firm SOCAR. Speaking Thursday at the Caspian Oil and Gas conference in Baku, SOCAR Vice President for Oil and Gas Production Rahman Gubanov stated that the country now plans to produce 291 million barrels of oil and 1.07 trillion cubic feet of natural gas in 2015. These figures are a slight improvement over the previous targeted amounts of 288 million barrels and 1.02 trillion cubic feet and comparable with what Azerbaijan produced last year (300 million barrels and 1.05 trillion cubic feet). Gubanov said that SOCAR's own contribution to Azerbaijan's 2015 production is planned to amount to 59.3 million barrels of oil and 230 billion cubic feet of gas. [RIGZONE]
9"We cannot ignore the crisis in Ukraine. It is the most painful crisis for all of us. We believe that it is time to take active measures to overcome it… There is a clear format in the Minsk agreements as to how it is to be overcome. Therefore, we are calling on all the parties to strictly adhere to the Minsk format and we believe that this is the only path that can lead us to overcoming this deep crisis. It is abnormal in nature and we believe that history will not let it continue for a long time," Minister of Foreign Affairs of Kazakhstan Yerlan Idrissov said. Kazakhstan and President Nazarbayev personally are take part in the settlement of the crisis, he said. "Kazakhstan is ready to assist in resolving the crisis in our region," he added.
10Turkmenistan's parliament, the Majlis, adopted a resolution ratifying the Protocol for Protection of the Caspian Sea against Pollution from Land Based Sources and Activities. The document is a protocol to the Framework Convention for the Protection of the Caspian Sea's Marine Environment also known as the Tehran Convention signed in November 2003. The Tehran Convention is the first legally binding agreement ratified by all the coastal states. It sets the main directions in the management of human impact to the marine environment, protection and reproduction of the Caspian Sea's biological resources, and the procedural issues in making joint decisions by the Caspian states.
EU Facility for Refugees in Turkey: Solid progress in supporting refugees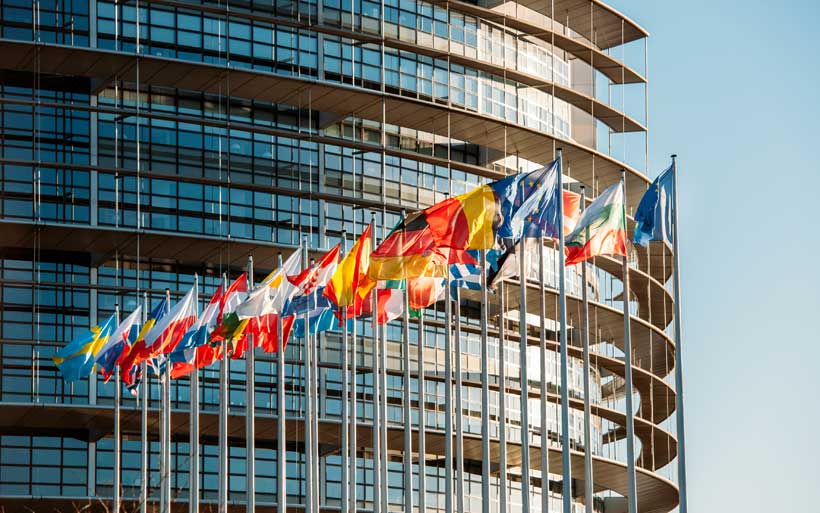 The Commission reported today good progress in the implementation and programming of €6 billion of the EU Facility for Refugees in Turkey. More than 80 projects are currently up and running delivering tangible results to refugees and host communities in particular on education and health. Out of the €6 billion, some €4.2 billion has been allocated, of which €3.45 billion has been contracted and €2.22 billion disbursed to date.
Johannes Hahn, Commissioner for European Neighbourhood Policy and Enlargement Negotiations,said: "We continue to make good progress in the implementation and programming of the Facility. More than 80 projects to date provide vital assistance in the areas of education, health, protection and socio-economic support, and more projects are in the pipeline. We remain committed to continue our support to refugees and host communities in Turkey, addressing current needs and increasing resilience and self-reliance for the longer term."
Christos Stylianides, Commissioner for Humanitarian Aid and Crisis Management,added: "The European Union is continuing to support refugees in Turkey, in line with its commitment. 1.6 million refugees are receiving humanitarian assistance to meet their basic needs. Looking ahead to the future, we are working to make our support more sustainable. We remain committed to continue working closely with Turkey to make this possible."
Today, the twelfth Steering Committee meeting of the EU Facility for Refugees in Turkey took place in Brussels. It was chaired by the Commission and brought together representatives of EU Member States and Turkey.
The Committee reviewed the third annual monitoring report on the implementation of the Facility and confirmed the progress made in the programming of the second €3 billion tranche of the budget of the Facility. It completed the evaluation of project proposals in the areas of socio-economic support and municipal infrastructure to the tune of €845 million.
The 84 projects set up in the framework of the Facility bring forth concrete outcomes and a significant positive impact for refugees and host communities alike, facilitating the integration of refugees in the Turkish society.
For education, one of the priority areas of action, the EU signed a €400 million contract to continue its support to existing programmes, which is to be complemented by a further €100 million before the summer. This involves the construction of 136 school buildings and 50 prefabricated schools well under way. This progress in education infrastructure goes hand in hand with the implementation of the project for Promoting Integration of Syrian Children into Turkish Education System (PICTES), which benefits 400,000 students.
In the area of health, 5 million healthcare consultations have been carried out, with 178 migrant health centres now operational, employing over 2,600 staff, two thirds of which are Syrian refugees.
The EU is highly focused on ensuring the sustainability of the Facility's humanitarian and development activities, which aim to support the Turkish authorities in a structural manner and to facilitate refugee integration. Under the humanitarian strand of the second tranche, the EU is implementing projects for a total of €50 million in addition the ongoing projects under the first tranche, those have already delivered tangible results for refugees and host communities.
Background
The EU Facility for Refugees in Turkey was set up in 2015 in response to the European Council's call for significant additional funding to support Syrian refugees in Turkey.
It has a total budget of €6 billion divided into two equal tranches of €3 billion each, allocated over two periods: 2016-2017 and 2018-2019.Out of the operational funds of €6 billion, €2.22 billion has already been disbursed, €3.45 billion contracted, with over 80 projects rolled out.
The Facility provides a joint coordination mechanism, designed to ensure that the needs of refugees and host communities are addressed in a comprehensive and coordinated manner. The support seeks to improve conditions for refugees in Turkey as part of the EU's comprehensive approach to addressing the refugee crisis inside and outside the EU.
European Union and World Bank Support to Help Enhance Georgia's Innovation Ecosystem
The European Union (EU) and the World Bank launched today the Increasing Institutional Capacity for Innovation (IICI) project, at an event held at Tech Park Georgia. Nika Alavidze, Deputy Minister of Economy and Sustainable Development of Georgia, Mercy Tembon, World Bank Regional Director for the South Caucasus, and Stig Kjeldsen, First Secretary at Delegation of the European Union to Georgia offered opening remarks at the event.
"The World Bank is proud to continue to stand by GITA as it transforms from a young 'startup' agency into a mature framework for Georgia's coordination of its innovation and entrepreneurship policy and practice," said Mercy Tembon, World Bank Regional Director for the South Caucasus. "With support from the EU, and the Bank's technical assistance, this project will allow GITA to take the next step toward greater institutional capacity and effectiveness, test the potential for technology transfer, and improve opportunities for investing in innovative, early stage companies in Georgia."
"Innovation increases SME competitiveness and creates jobs, and innovation policy is actually at the heart of the EU's own Europe 2020 strategy for growth and job creation," said Stig Kjeldsen, Cooperation Officer at the EU Delegation to Georgia. "Further assisting GITA in building Georgia's innovation ecosystem falls naturally in line with the EU's commitment to supporting business development in Georgia."
The IICI project is financed by the EU to the amount of €2.7 million and will be implemented by the World Bank. The overall objective of the project is to increase GITA's capacity to develop and implement innovation and entrepreneurship policies and programs with medium- and long-term strategies and results; test and demonstrate the viability of technology transfer between educational institutions and the private sector in Georgia; improve the deal flow of innovative start-ups ready for investment, and fund availability for early-stage companies.
The IICI project is expected to generate important results, including: easier access to support and finance for a greater number of small and medium enterprises and innovative firms, a more coherent public approach to supporting entrepreneurs and SMEs and a boost in overall innovative economic activity.
World Bank Group Releases Little Data Book on Gender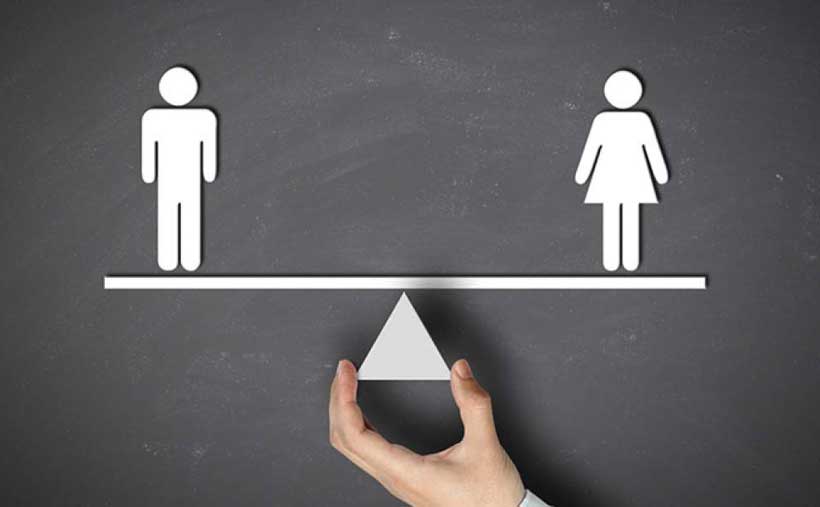 The World Bank Group today released the Little Data Book on Gender 2019 to provide an easily accessible entry point to statistics tracking gaps between men and women, boys and girls for 217 economies around the world with comparable data for 2000 and 2017.
In addition to demographic and economic information, the Little Data Book on Gender indicators include the proportion of women and men who use the internet, sex-disaggregated smoking prevalence, and the percentage of female graduates from science, technology, engineering and mathematics programs in tertiary education.
The book includes two indicators from the Women, Business and the Law database: the length of paid maternity leave and whether women are legally able to work in the same industries as men.
"Progress in eliminating poverty and ensuring shared prosperity can be enhanced and accelerated when we have good data," said Caren Grown, World Bank Group Senior Director for Gender. "The Little Data Book on Gender offers policymakers and development practitioners easy access to data on males and females in the domains in which we work – health, education, and economic life. As sex-disaggregated data becomes increasingly available, there is no excuse to not use it in our policy dialogue and to inform choices about interventions."
This edition of the Little Data Book on Gender also features online tables that will be updated quarterly.
"Regular online updates will make it easier than ever to see how women and men are faring across a range of global indicators, and to track progress over time," said Haishan Fu, Director, Development Data Group. "This supplements the fuller, curated data and analysis tools provided by the World Bank Group, including through the Gender Data Portal."
The Little Data Book on Gender shows remarkable broad progress toward gender equality in education enrollment and health, while gender inequality remains stubbornly persistent in access to economic opportunities. On virtually every global measure, the Little Data Book on Gender reveals that women are more likely than men to be engaged in low productivity activities, and to work more in vulnerable employment.
The Little Data Book on Gender can be accessed online through the World Bank's Gender Data Portal, and can be used by researchers, journalists, policy makers, and anyone interested in gaps between men and women.