Why Europe must back a technology-neutral energy policy
Some observers believe the Europe 2020 package, coupled with the economic showdown, is bringing the EU's greenhouse gas emissions under control. Bryony Worthington disagrees and looks to the EU's 2030 package for the necessary measures.
The growing risk of climate change means that energy systems that have served us well for so long now have to change. Climate science indicates that to stay within the agreed limit of no more than a 2ºC average global increase in temperature, greenhouse gas emissions need to drop to zero, and that in the second half of this century we will probably need to remove those gases from the atmosphere to make up for today's high emissions levels.
The profound implications for our energy markets mean that the question is how best to manage this transition while maintaining security of supply, and without massive increases in energy bills. There's no straightforward answer because in theory the most cost-efficient way is to apply a price to emissions that allows market forces to establish least-cost solutions. In practice, though, this has already proved difficult. The EU's emissions trading scheme (ETS) introduced in 2005 a carbon price affecting half of the European economy, and it hasn't fixed the problem. It wasn't then, and still isn't, the only EU policy for reducing emissions. The EU's 2020 energy and climate package included policies to boost renewables and increase energy efficiency. The renewables policy was as much an industrial innovation and energy security policy as a carbon policy, and it resulted in significant investments across the EU. Energy efficiency policies have helped to overcome non-price barriers to carbon abatement, and demand for energy is falling further as these policies are supplemented by warmer than average temperatures.
Technology neutral subsidies need not exist forever since their purpose is to stimulate innovation and bring down costs of commercial solutions
The 2020 package, combined with slower economic growth following the 2008 banking crisis, has meant that Europe's emissions are falling and the carbon price under the ETS is low. Some therefore see little need to do more to manage the transition to a low carbon economy, but I disagree. We need to increase our efforts, but use a different approach.
Europe's growth of renewables has not displaced the most carbon intensive forms of energy; high gas prices and low coal prices have meant higher coal burn. This has kept the carbon intensity of the economy higher than it would otherwise have been. Large subsidies have been available in the power sector for renewables, but in industrial sectors there have been few incentives for investment in decarbonisation beyond incremental increases in efficiency. The focus of any industry facing a low but rising carbon price has been on securing compensations and exemptions. Few have argued in favour of support for investment in decarbonisation technologies, with the result that there is no support mechanism for CCS, CHP, gas or nuclear in industry beyond a weak carbon price. And the carbon price mechanism is designed in such a way as to penalise investment and sometimes reward the offshoring of production, so further exacerbating industries' investment woes. This has to change.
Fortunately, there are signs that the EU's 2030 climate and energy package will introduce changes. But it is far from clear that the new approach needed will actually be adopted. If Europe is serious about achieving deep long term emissions cuts here's what it will need to do.
The place to start is with the Emissions Trading Scheme, which instead of being the EU's flagship climate policy has run aground, weighed down by a massive surplus of emissions allowances. Permanently removing excess allowances and introducing an on-going mechanism to adjust for over and under supply has to be Europe's priority and it is greatly to be hoped that legislation can be passed next year to achieve this.
It is high time we started to take decarbonisation in industry seriously and adopt a carrot and stick approach in which the carrot is sufficiently well designed to change investment behaviour
Sorting out the surplus is only part of the solution. The ETS also needs to properly reward investment, and not to create windfalls for companies that reduce production within the EU. This can be done through allocation methodologies that take production levels into account.
With a functioning carbon pricing policy in place once more, the need for additional policies to deliver emissions reductions is reduced, so the cost of abatement per tonne saved can also be reduced. But it would be wrong to assume that a higher carbon price is all that is needed. For one thing, at the moment the carbon price covers only half of the economy, and for another there are plenty of non-price barriers to saving emissions and money that policy-makers should address. Subsidies for specific technologies like renewables should be reformed and already the EU has decided to drop legally-binding elements of the renewables targets. The risk remains that non-carbon elements of these subsidies like industrial innovation and energy security will be lost, thus slowing the speed of the EU's transition.
To counter this, a technology-neutral approach to creating markets for zero carbon technologies across all sectors should be adopted. For power generation, this could be achieved by setting performance standards relating to the carbon intensity of supplied electricity – similar to the standards applied to vehicles industry. For industry, a system for spurring investment in innovation can be designed which rewards zero carbon heat production, as opposed to electricity. This could be funded out of ETS receipts and delivered via long-term contracts or tradable certificates. So far though, if no renewable technology to decarbonise industrial processes is available, industrial players have been frozen out of market-based incentives, with the carbon price unable alone to provide the level of incentive that's needed.
It is high time we started to take decarbonisation in industry seriously and adopt a carrot and stick approach in which the carrot is sufficiently well designed to change investment behaviour. Technology neutral subsidies need not exist forever since their purpose is to stimulate innovation and bring down costs of commercial solutions. But just as renewable subsidies had a role to play, industrial decarbonisation will need targeted temporary support.
There is the need for a much more dynamic approach to energy R&D focussed on high risk, high reward breakthroughs in the way that the successful DARP-E model in the U.S. does. Of course, full decarbonisation needs to be achieved, but it must be done at least cost and securely. For this we will need to deploy a whole host of technologies, some of which we know about and have already made progress in, but many others are still only ideas in labs. Europe has a proud history of invention and innovation but we are less good at commercialising new technologies. Market-led innovation already occurs where there are sufficient deployment incentives to justify investment, but these are likely to deliver only incremental improvements and not step changes – across the EU, the state still has an important role to play here.
I hope that Europe will enter the Paris climate negotiations in December with an ambitious overall goal for reducing emissions along with a realistic plan for delivering a long-term transition of our energy systems. We cannot focus all our attention on the power sector to the detriment of heavy industries, and we cannot pretend that only one or two technologies will deliver the cuts we need. We Europeans must secure investment in innovation and show that it really is possible to run an industrialised economy and to reduce greenhouse gases. If we want China, India, Brazil, Mexico and South Korea to commit to reducing their emissions, they will want to know how they can do so in the context of their own industrialisation. We must have answers when they ask us how to decarbonise refining along with the production of metals, chemicals, cement and ceramics.
It is not too late – we still have five years before the 2030 energy and climate package starts. There is much detail still to be developed and negotiated, but we can yet arrive at a policy package that secures Europe's place at the forefront of zero carbon innovation and investment.
This article first appeared in the Spring 2015 issue of Europe's World.
Climate Change Problem: an Emerging Threat to Global Security
Climate Change is one of the greatest challenges faced by humanity. The Greenhouse–gas emissions and over-exploitation of natural resources result in a rise in temperature which brings floods, droughts, a rise in sea level, and other destructive events. The problem is that climate change is a global bad, and it requires collective efforts and cooperation to limit its effects. One state cannot control Climate change alone because it does not take it into borders. Formally, the climate change issue was a matter of low politics, but the inception of the 21st century brought an understanding that it poses greater threats than traditional ones. The Covid-19 plays a major role in the realization of steps taken towards climate cooperation. States often make climate promises but cannot fulfill these promises because of the fascination with development and ignore climate change. But now world leaders have realized that the lessons of COVID-19 can tackle global climate change problems otherwise it will make this world difficult to live in.
The newly elected President of the United States (US) Joe Biden inaugurated a virtual climate change summit with 42 world leaders. It includes leaders from Russia, China, Turkey, Israel, India, Bhutan, Bangladesh, and Pakistan. Setting aside all the differences, he invited leaders from those countries that are a major contributor to Greenhouse gas emission and those who are most vulnerable to climate change risk. In this summit, the Biden administration asked the world leaders to take actions to combat climate change collectively as the climate is a global good and requires collective efforts to tackle climate change. Biden has announced an aggressive new goal policy for greenhouse gas emissions. 2030 committed the US administration to reduce its greenhouse gas emission to 50-53%. The National Intelligence Director of President Avril Haines told world leaders that the climate change issue is no longer remains a peripheral issue but at the center of foreign policy. Other states such as France and Russia also promised to limit their greenhouse gas emission to 42-46% by 2030. It also committed China to play its role in the summit by announcing its willingness towards coal reduction. India reiterated its target of 450 GW of non-renewable energy by 2030 and announced to launch the "US-India 2030 Climate and Clean energy Agenda 2030 Partnership". The Brazilian Environment Minister argued they need funds to enforce their plan to eliminate deforestation and carbon emission from their country. Vice president Harris argued that climate actions are necessary to tackle climate crises and to promote job opportunities. . Now, the US has put climate change at the center of its security and foreign policy because climate change is not only changing the pattern of the environment but it speeds up the geopolitical competition, undermine security and provoking ethnic conflicts. The climate change results in cyclones, floods, the rising temperature that disrupts social and economic conditions that threaten food security and human security.
By exploring the climate solution, the virtual summit announced the need to increase the public finance for mitigation and adaptation in developing countries. Biden emphasized the importance of investment in the public and private sectors to achieve the collective goal of net zero-emission. Further, climate actions require cooperation at the national and sub-national governments to speed up efforts to transform communities in line with limiting warming to 1.5 degrees Celsius. Another change that needs to be highlighted at the national level is that the government must not subsidize renewable energy industries and keep their prices high to contain their over-exploitation. It is easy to make promises as states do, but the problems emerge in its implementation. For decades, climate change has raised concern but states often prioritize development over the environment. This is real-time for states to limit their emission and comply with the promises they have made in the summit otherwise it will lead to never-ended consequences.
COVID-19, a super-fast placed event that emerged from one part of the world and quickly spread throughout the entire world. By its speed of diffusion, it reduced all the emissions at an expensive cost, thus halting the global economy. So still we have time to think about other efficient means of emission reductions to prevent countries from the intolerable burden of Climate Change. But the challenge is how to keep that emission reduction after the pandemic. Second, just an as sharp and instant change of behavior is possible with COVID-19 so to deal with climate change a behavior change is also possible, thus shifting to the low carbon emission all depends on seriousness and credibility to the mortal threat. Third, a key implication of COVID-19 to climate change is that how to reorganize the economy so, in the post-pandemic world, it is the human interaction that would determine the organization of the economy. Thus future will determine whether a low contact economy with a clean environment would be a lower carbon emission economy or not. Further, states must focus on how to open up the economy in the Green Revolution. Another major issue which the world leaders failed to address is the global problem of Covid-19. Despite the technological advancement and huge development, zoom diplomacy began with a distorted voice from the most advanced countries of the world. There is a need to cooperate on a matter of Covid-19 so that states think on the wider notion of climate actions. Thus we have to use all these lessons in the context of climate change to make this world a better place to live in.
Rails, Roads And Emissions
It is common knowledge that emissions affecting climate are least for rail travel in comparison with airplanes or road vehicles. Consequently the $80 billion allocated to rail in an otherwise laudable budget appears paltry.
Why is the US not investing in rail? The usual reason given is that distances are so vast that it's a no-brainer for business travellers to rely on commercial airlines. But the way the technology is advancing, and as Europeans (and the Chinese) have demonstrated, a network of high-speed rail can offer a greener alternative.
Trains are getting faster and new innovations like tilting trains lower the cost of replacement tracks. If 200 mph is being breached more often, then 250 mph should be in our sights. And Elon Musk has proposed vacuum tubes to remove wind resistance and reach even higher speeds.
Yet a 250 mph rail network with average speeds in excess of 200 mph would revolutionize the concept of travel. New York to Chicago in five hours and east to west coast overnight with the possibility of visiting neglected areas out of reach with expressways and airplanes would bring new growth and dynamism where it is needed.
A point to note is prevailing interest rates. They are so low historically that railroad bonds at a competitive interest rate would be snapped up especially if they were guaranteed by the government.
While one can agree with the aims and compassion clearly evident in the president's proposals, the process to achieve them is less clear. In particular on climate change the goal of net zero emissions within a decade is laudable. But a speedy switchover to electric vehicles raises questions: Simply, how?
The system is geared to internal combustion engines. Mechanics train for years to become proficient. Aside from that, has anyone wondered what happens to all those large electric car batteries when they have to be replaced? Since lithium used in them is a finite resource, it would have to be recovered or the 80 million tons estimated to be the world's store would eventually be depleted.
Another issue is the electricity used to charge the batteries. If it comes from a coal-fired plant, are we back to square one? Currently about a quarter of the electricity generated in the US comes from coal. Of course dealing with pollution at the source (like a coal plant) is easier.
The number of Americans living paycheck to paycheck (roughly half) is just one more reason the changeover to electric vehicles might take a while; they just don't have the funds. Add to these numbers the elderly living on fixed incomes or the ranks of the unemployed and one can understand the scale of the problem.
One can laud the US president's goals but we need to see some action (even proposals) to facilitate them.
Global Environmental Governance and Biden's Administration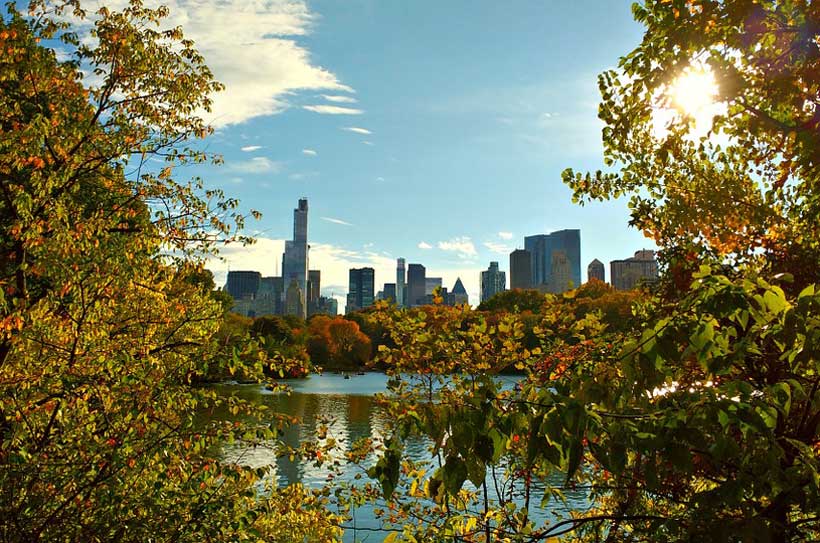 Being the largest emitter of greenhouse gas in the world, it is the responsibility of U.S to contribute expeditiously to manage the environmental issues at domestic and international level but the previous government, under the leadership of Trump, took back seat and reversed all the decisions of Ex-president Barack Obama to combat the climate change. Unlike this, New Elected President, Joe Biden, who is very enthusiastic and firm to fulfill all the promises regarding climate change which were done during the general election's campaign. Moreover, he views climate change a thwart to national security. One of the biggest achievements associated with Biden' administration regarding environmental issues is to bring U.S back into Paris Climate Accord and brought executive order'' Protecting Public Health and the Environment and Restoring science to tackle the climate crisis'' on the surface.
A flurry of changes to U.S environment policy is going to play a constructive role in global environmental governance under Biden administration. Even before elections, climate change was one of the top priorities and aimed to put the U.S on a path which leads towards '' Zero Net'' greenhouse gas emission. In the very early of His office days, He is very committed to deal with the climate change as they hosted '' Climate Day'' to introduce government climate centric approach to emphasize on the climate change. Biden administration also ordered to revoke a permanent issued for Keystone XL oil pipeline which trump issued for extraction of oil and energy which is dangerous to national ecosystem. In addition to this, they are also very active to promote US role to tackle the climate change at domestic and abroad. At domestic level, Biden's actions are speaking louder than the words as he has ascribed the climate crisis with a national emergency. At the time of his inauguration, Biden said: '' A cry for survival comes from the planet itself, a cry that can't be any more desperate or any clearer''. He also directed his cabinet to work on the policy of '' social carbon cost'' to measure the cost of actions and how costs will impact the climate change. He endeavors to control the climate change by keeping a strict eye on the big project's reviewing process before working under the National Environmental Policy Act which calculates the social costs of greenhouse gas emissions.
On international level, Biden has been striving to improve the spoil image shaped by the previous government regarding global environmental governance as he has declared to rejoin the Paris Climate accord which would help to reduce the greenhouse gas emission. In the result of this action, Biden was welcomed by the General Secretary of the United Nations and French Prime Minister Emmanuel Macron by saying '' Welcome Back to the Paris Agreement''. Moreover, Biden Administration is very determined to convene a global climate summit on the earth day to encourage leaders to align themselves with scientist to alleviate the impacts of climate change. On international forums, US need to cooperate and compel the economic trade partner to take actions to combat with climate crisis. One of the essential steps taken by the Biden administration is to manage the climate refugees which aim to make strategies to compensate the climate affected migrants.
The thin majority of democratic in the senate does not only limit the possibility for Biden to achieve climate change reforms along strong anti-climate lobbyist business group who are inimical to the reforms particularly relevant to vehicle, power plants and oil and gas drilling industries. Without new climate legislation from congress, it would be not an easy task to implement the climate agenda across the borders. The vocal resistance comes from the coal production sectors which result in burning of fossil fuels and caused of greenhouse gas emissions. Whereas, few sectors are opposing the agenda there are also companies specially electrical vehicles are exclusively offering assistance to Biden for the sustainable development. Undoubtedly, environmental organizations and scientists community applauded the Biden decisions but few business groups have also filed a lawsuit against Biden to not stop the new permit for oil and gas drilling. There are also concerned raised by the community that climate actions will delete many jobs and cause of upsurge in unemployment percentage across the federation.
It is very evident from the ambitions of Biden's action regarding climate crisis that he is very interesting to mitigate and curb the climate change but it will require highly comprehensive strategy aims to manage the reforms in laws while taking congressmen in confidence because most of them are not in favor of climate actions due to clash of interests. On the other hand, there is need to work on renewable energy resources at domestic and international level and for this US should compensate the companies to compete with the old capitalized firms which do not want safe and peaceful planet. Moreover, there is need to bring reforms in existing environmental treaties and their compliance process which should be strictly followed by the harsh actions against the violators. The process of financing the agendas which are very environment friendly and transforming the resources to the periphery states should be done swiftly to improve the environment across the globe. The aims of achieving sustainable development should be promoted and supported by the US across the world.