Why China Can Profit From Turkmen LNG To Europe
The 10 most important things you need to know on Caspian Sea Region for Thursday, June 4:
1Why China Can Profit From Turkmen LNG To Europe. "A plan to transit liquid natural gas from Turkmenistan to Europe has been bandied about in the past, the urgency of putting this plan into action has never been greater. Despite the myriad of economic, geographic, and geopolitical obstacles, Turkmenistan still represents a viable alternative to Russia. The question is — how does energy-hungry China feel about the prospect of the European Union exploiting Turkmenistan's resources? The answer? Most likely indifferent" writes Aviv Lubell for Global Risk Insights.
2The Russian Challenge. "The root cause of the challenge posed to the West by Russia lies in the country's internal development, and its failure to find a satisfactory pattern of development following the collapse of the Soviet Union. Vladimir Putin and his circle are not the same as Russia and its people, and their interests do not necessarily coincide. The West has neither the wish nor the means to promote, or for that matter to prevent, regime change in Russia. But Western countries need to consider the possible consequences of a chaotic end to the Putin system.The West needs to develop and implement a clear and coherent strategy towards Russia. As far as possible, this strategy must be based on a common transatlantic and European assessment of Russian realities. In particular, policy should draw on the evidence of Russia's behaviour, not on convenient or fashionable narratives". [Chatham House]
3An 'are you kidding me' foreign policy."Today, the United States calls for Russia to respect the territorial integrity of Georgia and Ukraine, but conveniently omits even a nod to Azerbaijan. There is not even condemnation of repeated acts of aggression by Armenia. In fact, these past years, Azerbaijan has been repeatedly attacked for how its young and emerging democracy functions. And omnipresent on the U.S. radar screen are perceived human rights abuses such as closing mosques when there are unsavory clerics calling for Shariah law and the overthrow of the rightful and elected government" writes Norma Zager for the Washington Times.
4Kazakhstan is building a new major ferry complex in the port of Kuryk in the Caspian Sea.Commissioning of the ferry complex is scheduled for December 2016, according to the company.The volume of cargo transshipment by the new complex will be at the level of 4.1 million metric tons per year, according to the feasibility study of the project.Implementation of this project began in April 2015.Construction of 16 buildings and facilities is planned at the territory of the complex within the framework of the project.The terminal will be located on the area of 21 hectares. At the same time, it is planned to construct 14.34 kilometers long access road and 11.58 kilometers long dead-end track. The expansion of the Aktau sea port and the construction of the ferry complex in the Kuryk port will increase the port capacity of Kazakhstan in the Caspian Sea up to 24 million metric tons via the TRACECA and the North-South corridors, the company said. Moreover, the ports of Kazakhstan will be able to handle six million metric tons of ferry cargo annually.
5How to succeed in Iran: lessons from Russia and China. To succeed in Iran, Schweitzer recommends raising capital locally and taking advantage of existing infrastructure and expertise. Ideally, the only imports should be upper management and know-how, he says. Now, Arjan Capital consults foreign firms interested in a range of sectors: construction, hospitality, energy and branded retail. "Like the Chinese, the Iranians love western brands, so we bring a few very serious companies…with a long-term vision," Schweitzer adds. "No one comes to build just one hotel. They are coming to stay because the cost of getting established is significant." As in other transitioning economies, staffing poses a particular challenge for foreign firms. After years of isolation from international trends, Iranian workers lack the skills to fill middle and upper management positions. "If you needed in Russia 20 years ago 16 interviews to fill one job, you're looking at double that in Iran," Schweitzer says. [the guardian]
6Jereh Group participated in the 22nd International Oil and Gas Exhibition in Baku and showcased its stron.g capacity with the offering the latest and customized oil and gas solutions for the local market demand. Rich in oil and gas resource, Azerbaijan has become an important regional natural gas producer with the start of production in the Shah Deniz field in 2006. Strong demand resides offshore to boost Azerbaijan's oil and gas production which could enhance its energy export to the Western. Jereh showcases its offshore engineering strength backed up by reliable manufacturing power with operating cases sharing onsite. "We are capable of providing offshore platform, offshore drilling package and auxiliary equipment with electrical control system" expressed Mr. Vova Du, manager of Jereh's Azerbaijan market claims to the media, "in this March, Jereh came into alliance with Plexus, the world leading oil and gas company, which equips us with POS-GRIP technology and will definitely create significant impact in the subsea field and compelling benefits for our customers around the world".
7Gambling industry in Kazakhstan: Business Report 2015. This report is a comprehensive research of Gambling industry in Kazakhstan.The first two chapters of the report feature the country profile by giving general information on Kazakhstan and by thoroughly studying its economic state (including key macroeconomic indicators and their development trends). The third chapter covers common business procedures in the country: from starting a project to closing a business. This chapter elucidates the country's fiscal system, existing labour practices, property rights regulation peculiarities and other issues vital for running business in this country. Further the report analyses Gambling industry in the country. This key chapter tells about main trends in the industry, identifies key market players (including major producers, traders, etc.), and evaluates trade operations within the sector in the recent years. [RESEARCH AND MARKETS]
8Russia's High-Tech Oil Projects Unaffected by Western Sanctions. "Today, all projects involving Russian companies continue to be implemented. A number of foreign companies have suspended their participation due to sanctions introduced in regard to high-tech oil. This is of no vital importance for the development of such deposits as of today, our companies will continue to work with hard-to-extract oil deposits," Novak said in an interview with RT.
9Several foreign investors show interest in Azerbaijan's OGPC project. The State Oil Company of Azerbaijan (SOCAR) has received concrete proposals from several foreign investors on the possible participation in the project for creation of a new oil and gas processing and petrochemical complex (OGPC), SOCAR's vice president for strategic development Tofig Gahramanov said June 4. 'We have received several concrete proposals and started negotiations with the prospective partners, if the negotiations are completed successfully, the subsequent stages of the project can be implemented jointly with partners, he added.
10The European Bank for Reconstruction and Development (EBRD) will lend up to €10 million to a private water utility, Vodnye Resoursy Marketing, which provides water and wastewater services to Kazakhstan's southern city of Shymkent, the bank reported. The loan will be used for modernising the water and wastewater services in the city. Meanwhile the government of Kazakhstan will provide a capital grant in tenge equivalent to €8 million, and Vodnye Resoursy Marketing will invest the equivalent of €500,000 into the modernization project. "Privately-owned Vodnye Resoursy Marketing is among the best utility companies in the country in terms of its operational and financial performance, despite working in a low-income city. The new project will further demonstrate the benefits of involving private companies in providing public services in Kazakhstan," the bank said.
The COVID-19 Shock to Kazakhstan's Economy Largest in Two Decades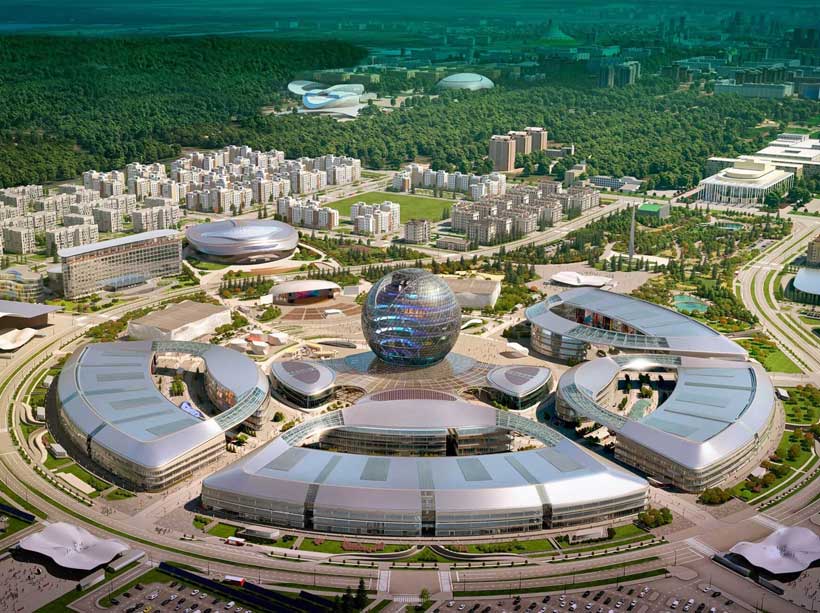 For the first time since the late 1990s Kazakhstan's economy is expected to contract by projected 3 percent in 2020 with a moderate recovery by 2.5 percent in 2021, according to the World Bank's latest Kazakhstan Economic Update (Summer 2020) – Navigating the Crisis report.
Although Kazakhstan's GDP showed mild growth at 2.3 percent in the first quarter, economic activities weakened in the following months as commodity prices dropped, trade declined, and COVID-19 preventive measures slowed economic activity. Consumer demand showed moderate growth at at 1.2 percent, reflecting growing concerns over COVID-19 and the restriction measures. Investment is expected to ease to 1.0 percent annually, supported mostly by the on-going foreign direct investments into the oil and gas industry and residential construction. Supply disruptions and currency depreciation pushed up inflation to above the upper bound of the National Bank target range.
"The authorities acted early to contain the COVID-19 pandemic, and the accumulated fiscal buffers allow the government to introduce a relief package to mitigate the impacts of COVID-19 on the economy," said Sjamsu Rahardja, Senior Country Economist, World Bank in Kazakhstan. "Weak demand and oil prices, as well as the protacted pandemic expose significant risks to the economic outlook. Authorities may want to consider using the available resources to provide relief to the poor and vulnerable, protect productive assets, and introduce reforms to sustain economic recovery."
A prolonged crisis is likely to increase poverty and can increase inequality in Kazakhstan. Preliminary estimates suggest that poverty rate may rise in 2020 from a projected 8.3 to 12.7 percent – equating to more than 800 thousand additional people living in poverty. The shock to the labor market in Kazakhstan due to both the pandemic and the mitigation measures, is expected to have severe implications for jobs, particularly in sectors that employ low-skilled workers.
The report also argues that COVID-19 has a negative impact on human capital development in Kazakhstan. Unequal access to quality education, especially during lockdown, can negatively impact human capital development for the poor. School closures could result in learning loss of more than one-third of a school year and the impact could mean a decline in the Program for International Student Assessement (PISA) points. As most students in the country currently perform around the threshold for functional literacy and assuming some will lose more than others, the estimates suggest that the percentage of students performing below functional literacy will increase by 3 percentage points (from 64 to 67 percent).
"The impact of COVID-19 on education and learning losses will have a decades-long impact on the economy by an estimated 2.9 percent, amounting to an overall economic loss of up to $1.9 billion every year", says Jean-Francois Marteau, World Bank Country Manager for Kazakhstan. "A focus on improving access to quality education, including distance learning, would be important to prevent a decline in the quality of human capital, especially among Kazakhstan's low-income population."
The report concludes that under the risk of a prolonged slump in the global oil market, Kazakhstan's pathway for a resilient recovery may focus on strengthening the effectiveness of public administration and services, including the use of e-platforms to deliver key public services, better tax administration, and a mechanism to review and redeploy fiscal resources toward better state programs. A renewed emphasis on reforms in the logistics, digital telecommunications, and financial sectors could help the overall private sector explore new opportunities.
China-Eurasia Council condemns aggression of Azerbaijan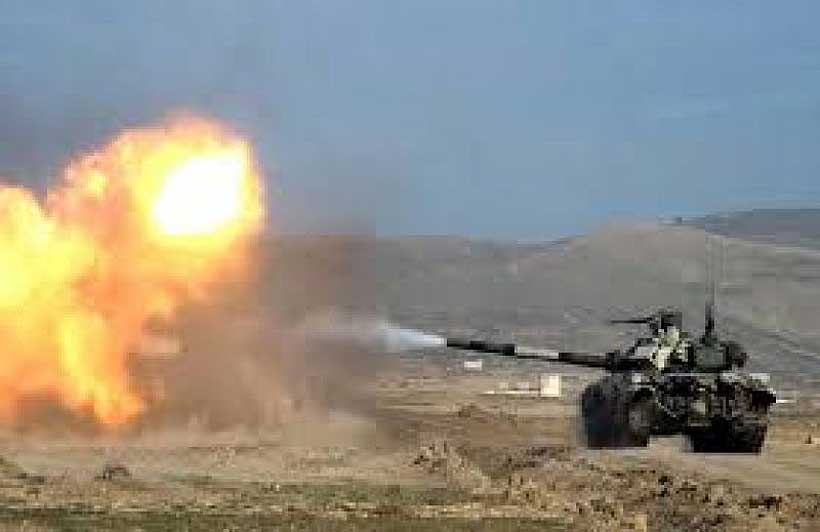 China-Eurasia Council for Political and Strategic Research strongly condemns Azerbaijani aggression which Baku started on July 12, 2020. Azerbaijani Ministry of Defense is a threat for the entire World as it is speaking about its aims to strike Metsamor Nuclear Plant, which is located in Armenia. Baku must understand that this is a crime against humanity, and it is equal to nuclear strike.The destruction of Metsamor Nuclear plant will be a disaster not only for Armenia, but also for Iran, Georgia and Azerbaijan, it will harm World's environment and stand a real problem for several generations of the World. It is worth mentioning, that this time Baku attacked the Northern borders of Armenia, which are sovereign territory of the Republic of Armenia according to International law. Azerbaijan violated the principle of territorial integrity of a sovereign state, which is one of the important pillars of International law.
China-Eurasia Council for Political and Strategic Research condemns Azerbaijan for using force against civilian population of Armenia and calls for peaceful negotiations. Baku must show solidarity and join global ceasefire initiated by the UN secretary general Antonio Guterres and must not try to escalate the situation on the border to deflect public attention from the situation concerning the outbreak of Covid-19 in Azerbaijan. We call official Baku to take care of Azerbaijani people in the hard times of Coronavirus and not send its soldiers to real death. Being multinational Council, for us It's terrible to hear about lossfrom both sides and we express our sincere condolences. Hopefully peace will come to South Caucasus, which is an important crossroad in Eurasian mainland and it can stand a very important link for Belt and Road Initiative, if all problems solved in a peaceful way.
Condemnation Of Armenian Aggression By Friends Of Azerbaijan (FoA)
Friends of Azerbaijan (FoA) strongly condemns the coward act of Armenians aggression in the Tovuz district of Azerbaijan that is a sheer violation of international borders and law. The act is an attempt of Armenia to drive global attention from the peaceful dialogue and negotiation process on Nagorno Karabakh.
In an online meeting of the delegates of the Friends of Azerbaijan (FoA), a joint declaration of condemnation has been issued by the honorable members of Friends of Azerbaijan (FoA).
According to this declaration, Armenian aggression can jeopardize the whole South Caucasus region. The incident on July 12, 2020, is being considered as a direct attack on Azerbaijan and the repercussions of this incident can result in massive catastrophe in the entire region.

The delegates of Friends of Azerbaijan (FoA) stressed the global powers to come forward and take serious action on Armenian intervention by violating the international border of Azerbaijan. The act of Armenia is an open challenge to the sovereignty of Azerbaijan.
Malik Ayub Sumbal founder of Friends of Azerbaijan (FoA) termed that Armenia is losing its legal and moral position on Nagorno Karabakh and there is mounting pressure on Armenia by the international community for the peaceful solution of Nagorno Karabakh according to the UN Resolutions. At this time to get rid of such kind of diplomatic moves, Armenia has launched another major front in Tovuz.
When the whole world is busy against the Covid19 Armenian Prime Minister has chosen a very dangerous path that can take the whole region into war and bloodshed.
Friends of Azerbijan (FoA) is firmly standing with shoulder by shoulder to the people of Azerbaijan and martyr's families at this hour.