Why China Can Profit From Turkmen LNG To Europe
The 10 most important things you need to know on Caspian Sea Region for Thursday, June 4:
1Why China Can Profit From Turkmen LNG To Europe. "A plan to transit liquid natural gas from Turkmenistan to Europe has been bandied about in the past, the urgency of putting this plan into action has never been greater. Despite the myriad of economic, geographic, and geopolitical obstacles, Turkmenistan still represents a viable alternative to Russia. The question is — how does energy-hungry China feel about the prospect of the European Union exploiting Turkmenistan's resources? The answer? Most likely indifferent" writes Aviv Lubell for Global Risk Insights.
2The Russian Challenge. "The root cause of the challenge posed to the West by Russia lies in the country's internal development, and its failure to find a satisfactory pattern of development following the collapse of the Soviet Union. Vladimir Putin and his circle are not the same as Russia and its people, and their interests do not necessarily coincide. The West has neither the wish nor the means to promote, or for that matter to prevent, regime change in Russia. But Western countries need to consider the possible consequences of a chaotic end to the Putin system.The West needs to develop and implement a clear and coherent strategy towards Russia. As far as possible, this strategy must be based on a common transatlantic and European assessment of Russian realities. In particular, policy should draw on the evidence of Russia's behaviour, not on convenient or fashionable narratives". [Chatham House]
3An 'are you kidding me' foreign policy."Today, the United States calls for Russia to respect the territorial integrity of Georgia and Ukraine, but conveniently omits even a nod to Azerbaijan. There is not even condemnation of repeated acts of aggression by Armenia. In fact, these past years, Azerbaijan has been repeatedly attacked for how its young and emerging democracy functions. And omnipresent on the U.S. radar screen are perceived human rights abuses such as closing mosques when there are unsavory clerics calling for Shariah law and the overthrow of the rightful and elected government" writes Norma Zager for the Washington Times.
4Kazakhstan is building a new major ferry complex in the port of Kuryk in the Caspian Sea.Commissioning of the ferry complex is scheduled for December 2016, according to the company.The volume of cargo transshipment by the new complex will be at the level of 4.1 million metric tons per year, according to the feasibility study of the project.Implementation of this project began in April 2015.Construction of 16 buildings and facilities is planned at the territory of the complex within the framework of the project.The terminal will be located on the area of 21 hectares. At the same time, it is planned to construct 14.34 kilometers long access road and 11.58 kilometers long dead-end track. The expansion of the Aktau sea port and the construction of the ferry complex in the Kuryk port will increase the port capacity of Kazakhstan in the Caspian Sea up to 24 million metric tons via the TRACECA and the North-South corridors, the company said. Moreover, the ports of Kazakhstan will be able to handle six million metric tons of ferry cargo annually.
5How to succeed in Iran: lessons from Russia and China. To succeed in Iran, Schweitzer recommends raising capital locally and taking advantage of existing infrastructure and expertise. Ideally, the only imports should be upper management and know-how, he says. Now, Arjan Capital consults foreign firms interested in a range of sectors: construction, hospitality, energy and branded retail. "Like the Chinese, the Iranians love western brands, so we bring a few very serious companies…with a long-term vision," Schweitzer adds. "No one comes to build just one hotel. They are coming to stay because the cost of getting established is significant." As in other transitioning economies, staffing poses a particular challenge for foreign firms. After years of isolation from international trends, Iranian workers lack the skills to fill middle and upper management positions. "If you needed in Russia 20 years ago 16 interviews to fill one job, you're looking at double that in Iran," Schweitzer says. [the guardian]
6Jereh Group participated in the 22nd International Oil and Gas Exhibition in Baku and showcased its stron.g capacity with the offering the latest and customized oil and gas solutions for the local market demand. Rich in oil and gas resource, Azerbaijan has become an important regional natural gas producer with the start of production in the Shah Deniz field in 2006. Strong demand resides offshore to boost Azerbaijan's oil and gas production which could enhance its energy export to the Western. Jereh showcases its offshore engineering strength backed up by reliable manufacturing power with operating cases sharing onsite. "We are capable of providing offshore platform, offshore drilling package and auxiliary equipment with electrical control system" expressed Mr. Vova Du, manager of Jereh's Azerbaijan market claims to the media, "in this March, Jereh came into alliance with Plexus, the world leading oil and gas company, which equips us with POS-GRIP technology and will definitely create significant impact in the subsea field and compelling benefits for our customers around the world".
7Gambling industry in Kazakhstan: Business Report 2015. This report is a comprehensive research of Gambling industry in Kazakhstan.The first two chapters of the report feature the country profile by giving general information on Kazakhstan and by thoroughly studying its economic state (including key macroeconomic indicators and their development trends). The third chapter covers common business procedures in the country: from starting a project to closing a business. This chapter elucidates the country's fiscal system, existing labour practices, property rights regulation peculiarities and other issues vital for running business in this country. Further the report analyses Gambling industry in the country. This key chapter tells about main trends in the industry, identifies key market players (including major producers, traders, etc.), and evaluates trade operations within the sector in the recent years. [RESEARCH AND MARKETS]
8Russia's High-Tech Oil Projects Unaffected by Western Sanctions. "Today, all projects involving Russian companies continue to be implemented. A number of foreign companies have suspended their participation due to sanctions introduced in regard to high-tech oil. This is of no vital importance for the development of such deposits as of today, our companies will continue to work with hard-to-extract oil deposits," Novak said in an interview with RT.
9Several foreign investors show interest in Azerbaijan's OGPC project. The State Oil Company of Azerbaijan (SOCAR) has received concrete proposals from several foreign investors on the possible participation in the project for creation of a new oil and gas processing and petrochemical complex (OGPC), SOCAR's vice president for strategic development Tofig Gahramanov said June 4. 'We have received several concrete proposals and started negotiations with the prospective partners, if the negotiations are completed successfully, the subsequent stages of the project can be implemented jointly with partners, he added.
10The European Bank for Reconstruction and Development (EBRD) will lend up to €10 million to a private water utility, Vodnye Resoursy Marketing, which provides water and wastewater services to Kazakhstan's southern city of Shymkent, the bank reported. The loan will be used for modernising the water and wastewater services in the city. Meanwhile the government of Kazakhstan will provide a capital grant in tenge equivalent to €8 million, and Vodnye Resoursy Marketing will invest the equivalent of €500,000 into the modernization project. "Privately-owned Vodnye Resoursy Marketing is among the best utility companies in the country in terms of its operational and financial performance, despite working in a low-income city. The new project will further demonstrate the benefits of involving private companies in providing public services in Kazakhstan," the bank said.
UNIDO and WAIPA launch e-learning module on impact investing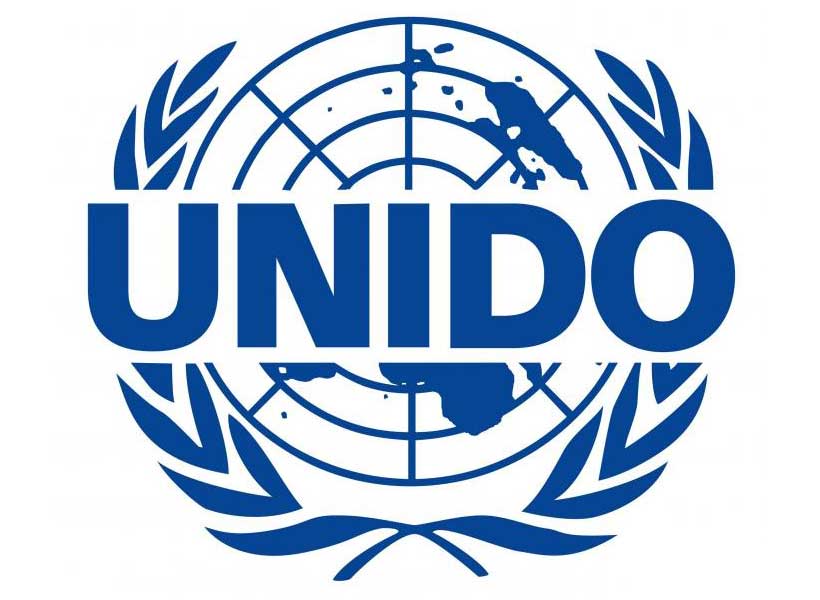 The United Nations Industrial Development Organization (UNIDO) and the World Association of Investment Promotion Agencies (WAIPA) launched a 4-module e-learning course on "Impact Investing" on the Knowledge Hub of UNIDO's Department of Trade, Investment and Innovation (TII). The course will allow to improve knowledge of the fast-rising impact investing segment and to understand how this new important trend will affect investment promotion and facilitation efforts by investment promotion agencies (IPAs). The course was prepared with the support of one of the pioneers and now largest impact investors in France, "Investisseurs et Partenaires" (I&P). I&P is headed by former Director of France's International Development Agency, Jean-Michel Severino, who visited UNIDO in April 2018 to explore cooperation and synergies with UNIDO's investment promotion work in Africa.
This course is the follow-up and complement to the successfully organized workshop for IPAs on impact investing, organized between WAIPA, UNIDO and the Turkish Cooperation and Coordination Agency (TIKA) in February 2018. It is a response to the IPAs' need to be equipped with novel methodologies for the promotion of foreign direct investments (FDI) with concrete impact on the Sustainable Development Goals (SDGs). As a recent IPA survey report of UNIDO's partner WAIPA revealed, 67 per cent of all IPAs consider the attraction of SDG investments to be of great importance, with job creation and technology transfer impact ranked highest.  The e-learning course will be complemented by physical classroom trainings.
The TII Knowledge Hub features further e-learning courses on "Quality Infrastructure and Trade" (9 modules in total) and "E-commerce" (8 modules in total). Participation is free of charge and a certificate will be issued.
Guterres: Two States 'side-by-side' is the 'peaceful and just solution' for Israel-Palestine conflict
A "peaceful and just solution" to the Israel-Palestine conflict can "only be achieved" through two States "living side-by-side in peace and security", United Nations Secretary-General António Guterres reiterated on Friday
In his address to the Committee on the Exercise of the Inalienable Rights of the Palestinian People, which was established by the UN General Assembly in 1975, Mr. Guterres said on Friday that "based on relevant UN resolutions, long-held principles, previous agreements and international law", Jerusalem should be the capital of both States.
"Unfortunately, over this past year, the situation has not moved in that direction", he continued, pointing to protests that began along the border fence with Gaza last year that left hundreds dead and thousands wounded by Israeli security forces.
He also cited "security incidents and provocations by Hamas and other militants in Gaza", including the launching of rockets and incendiary kites that dangerously escalated the situation.
"Thanks to UN and Egyptian mediation efforts, a major escalation was avoided", he continued, appealing to Hamas authorities in Gaza to "prevent provocations". The UN chief said that under International Humanitarian Law, "Israel, too, has a responsibility to exercise maximum restraint", except as a last resort.
Mr. Guterres underscored that the UN firmly supports Palestinian reconciliation and "the return of the legitimate Palestinian Government to Gaza", as "an integral part of a future Palestinian State".
Spelling out that the ongoing humanitarian crisis in Gaza must be "immediately addressed", he detailed that some two million Palestinians "remain mired in increasing poverty and unemployment, with limited access to adequate health, education, water and electricity", leaving young people with "little prospect of a better future".
"I urge Israel to lift restrictions on the movement of people and goods, which also hamper the efforts of the United Nations and other humanitarian agencies, without naturally jeopardizing legitimate security concerns," the Secretary-General stated.
Lauding the UN Relief and Works Agency for Palestine Refugees in the Near East (UNRWA) for its "critical work" in Gaza, the occupied West Bank and across the region, he called on the international community to "significantly" increase efforts to revitalize Gaza's economy.
Turning to the "risk of further unrest in the West Bank", the UN chief flagged that Israeli construction and settlement plans have expanded, including in East Jerusalem.
"Settlements are illegal under international law" he asserted. "They deepen the sense of mistrust and undermine the two-State solution".
Mr. Guterres said he regretted Israel's decision not to renew the mandate of the Temporary International Presence in Hebron, saying: "I hope an agreement can be found by the parties to preserve this long-standing and valuable arrangement."
"Palestinians have endured more than a half-century of occupation and denial of their legitimate right to self-determination" with both sides continuously suffering from "deadly cycles of violence", said the Secretary-General.
He indicated that leaders bore the responsibility to "reverse this negative trajectory and pave the way toward peace, stability and reconciliation" and praised the Committee for keeping the focus on the ultimate objective of a "peaceful solution with two States coexisting in peace and security" as the only way to achieve the inalienable rights of the Palestinian people.
"As I have said repeatedly, there is no Plan B", concluded Mr. Guterres.
Reducing Gender Gap Boosts Sri Lankan Economy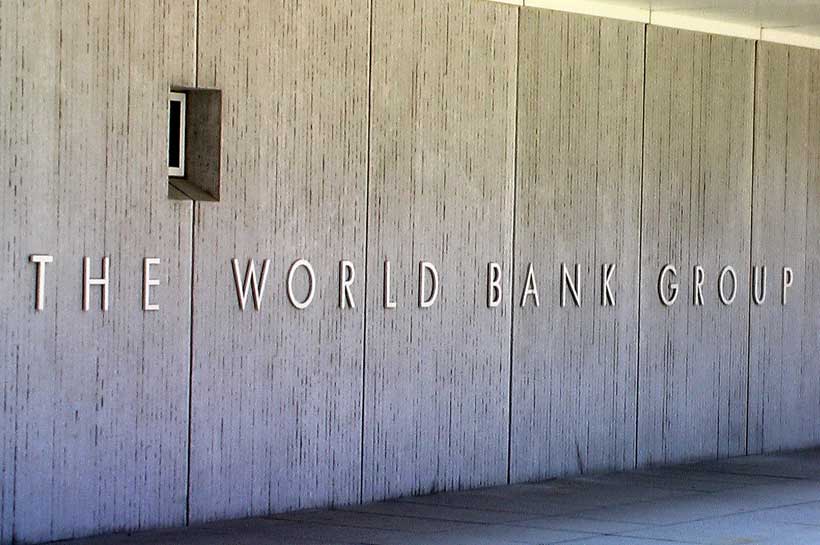 The World Bank Vice President for South Asia Region, Hartwig Schafer concluded his three-day visit to Sri Lanka on Friday with a commitment to work with public and private sectors to create the space for women to access work and remain at work. Evidence suggests that Sri Lankan women are excelling in higher education and outlive men, but they are not part of the workforce. This comes at great cost to economic growth.
During the visit the Vice President met with the President of Sri Lanka, HE Maithripala Sirisena, Prime Minister, Hon. Ranil Wickramasinghe, Minister of Finance, Hon. Mangala Samaraweera, State Minister of Finance, Hon. Eran Wickremaratne, the Mayor of Colombo, HW Rosy Senanayake and the Governor of the Central Bank of Sri Lanka, Indrajith Coomaraswamy. He also interacted with community groups, project officials, private sector, development partners, civil society groups and completed a field visit to learn about a planned project to mitigate flood risk in Colombo. He also launched the latest edition of the Sri Lanka Development Update (SLDU), a report on the key developments over the past six months in Sri Lanka's economy, placed in a longer term global context. On the last day, he participated in an exhibition and awards ceremony for female photographers at the Colombo Municipal Council.
"Getting more women into jobs is not only a development imperative, but there's also a strong business case" said Schafer highlighting Sri Lanka's achievements in human capital development and economic growth amidst challenges and risks. "Sri Lanka specifically could grow its economy by as much as 20 percent in the long-run by closing the gender gap in the workforce" emphasized Schafer quoting data from an IMF study.
Schafer concluded his visit with a meeting with His Excellency, the President of Sri Lanka. The VP reaffirmed the World Bank's commitment to continue the over Six-decade long partnership with the country.
Earlier, Schafer visited a future project site along the Kelaniya river, the third largest river basin in Sri Lanka providing around 80 percent of drinking water to residents of Colombo. Schafer met with the project officials and communities to understand the current challenges due to changing weather patterns, flash floods and loss of life and livelihoods. Around 740,000 people are at risk of a 5 year flood with around $240 million flood related losses estimated. He observed the potential investments that could mitigate flood risk as well as improve the quality of drinking water and quality of life alongside the river.
During meetings with the Prime Minister, Minister of Finance and the Central Bank Governor, Schafer discussed the Government of Sri Lanka's reform agenda. Schafer congratulated the Government's achievements in reforms and moving up to the top 100 rank in the Doing Business index. Inland revenue act, the fuel pricing formula, national audit act and the active liability management act were among the noteworthy reform achievements. They also discussed the remaining challenges of stabilizing financial system, risk management and building fiscal resilience.
The State Minister of Finance and the Mayor of Colombo engaged in conversations around increasing women's participation in the workforce on the sidelines of two events; the launch of the SLDU and an event to award women photographers, which was a part of a year-long partnership campaign to press for progress in reforms to increase women's participation in the workforce. The World Bank will continue to work with both public and private sector partners through its operations in Sri Lanka to press for progress to create the space for women to get into work and remain at work.
Background: IBRD and IDA portfolio commitments currently total US$ 1728.5 million (as of January 2019) with 14 operations under implementation. Currently, nearly 60 percent of commitments comprised lending in the sustainable development cluster (urban, climate resilience, agriculture, environment and water) and another 36 percent in human development (education, health and social protection). Sri Lanka graduated from IDA at the end of IDA17 and currently receives transitional financing from IDA18 (FY18-20) amounting to US$407 million.