Azerbaijan has become a global energy player
The 10 most important things you need to know on Caspian Sea Region for Wednesday, June 3:
1Azerbaijan has become a global energy player, Minister of Energy of Azerbaijan Natig Aliyev said June 3 within the framework of the Caspian Oil & Gas 2015 international conference held in Baku. He said that today, Europe is very concerned about the question of its energy security."In particular, this was affected by tense relations between Ukraine and Russia, high dependence on [gas] supplies from Russia and the decline in production in the North Sea," said Aliyev. "Europe imports about 90 percent of oil, 60 percent of gas and 42 percent of coal. Azerbaijan is also a new source of energy for Europe, and it offers Europe new routes," the minister said. He said that not only Azerbaijani gas can be supplied via these routes, but also gas from Central Asia and the Middle East.
2Russian state arms producer Almaz-Antey said on Tuesday it would supply Iran with the advanced S-300 missile system once a commercial agreement is reached. The company's chief executive, Yan Novikov, confirmed Moscow had removed restrictions on deliveries to Tehran that were imposed under pressure from the West in 2010. "All restrictions have been lifted by the political authorities. When there is a contract, we will supply the system, including to Iran," he told a news conference when asked whether Almaz-Antey would supply the missile system to Iran. [REUTERS]
3Iran looks for steady customers for its crude oil under a new export strategy which is based on constructing refineries abroad, Deputy Minister of Petroleum Abbas Kazemi said. "Building refineries abroad with the participation of international investors can guarantee the security of sales and exports of crude oil from Iran for a period of 20 to 25 years," he told the Mehr news agency. "In other words, with the construction of refineries abroad, Iran can count on permanent and stable customers for a couple of decades and guarantee demand and supply for long terms."Negotiations have been held with several groups of investors, including from China, Brazil and India, for the purpose. So far, Iran has signed an MoU with Brazil to construct a refinery in the Latin American country for processing 300,000 barrels per day of crude oil. [PRESSTV]
4Kazakhstan Pharmaceutical Market Overview 2015. Kazakhstan's pharmaceutical market remains the most accessible, transparent and, from a legislative point of view, progressive in Central Asia. In terms of market size, its potential is limited by its relatively small population (15mn) and logistical challenges. In the short term, Kazakhstan's market development is driven by a balanced policy of import substitution and integration into regional (Customs Union) and global (World Trade Organisation) systems. Over the longer term, the country could leverage its favourable business environment and regional ties to supply neighbouring states, such as Uzbekistan, Kyrgyzstan, Turkmenistan and Tajikistan, all of which have growing populations and lack domestic production capacity. [RESEARCH AND MARKETS]
5Iran, Iraq, Israel and Cyprus can deliver their gas to Europe via Azerbaijan's infrastructure. Iran can join the Trans Anatolian Natural Gas Pipeline Project (TANAP), and supply its gas to Europe via TANAP or other routes. Azerbaijani Minister of Energy Natig Aliyev made the remarks Wednesday at the Caspian Oil & Gas 2015 conference in Baku."We have repeatedly seen that the US and the EU supports energy projects in Azerbaijan. Maroš Šefčovič, Vice-President of the European Commission, often attends our events and supports these projects. Moreover, he also provides support in the supply of Turkmen gas to Europe," the minister added. Iraq, a country with immense energy resources, is also interested in cooperating with Azerbaijan and may play a key role in boosting energy security of Europe, minister Aliyev said. The minister noted that Israel and Cyprus too can deliver their gas to Europe by using Azerbaijan's infrastructure. "We have negotiated with Israel and Cyprus, and they say they can deliver their gas to Europe via Azerbaijani infrastructure which passes through Turkey".
6Turkmenistan's constitutional commission is considering two changes to the country's constitution. The first one would extend the presidential term from five to seven years; the second would remove the 70-year age limit for presidential office holders, this according to Parliamentary Speaker Akdzha Nurberdyeva who last Friday spoke on television. If accepted, these changes would allow President Gurbanguly Berdymukhamedov, 57, to serve indefinitely. [ASIANEWS]
7Why Russia protects North Korea from the West. "Russia benefits by developing a special relationship with North Korea, because it would give her a trump card in bargaining with the United States, and the ability to demand concessions from Washington in other areas of foreign policy". Writes Sergei Dolmov, special to RBTH.
8A Russian Smartphone Has to Overcome Rivals and Jokes About Its Origin. "The YotaPhone prototype introduced in 2012 wowed international tech conferences with its novel two-screen design, with one face acting like a standard smartphone and the other like an e-reader. The second screen supports various functions without draining the battery, such as keeping a boarding pass handy or tracking every ripple in the dollar-ruble exchange rate — a local fixation". Writes Neil MacFarquhar for The New York Times.
9The International Olympic Committee (IOC) cited serious challenges facing the two bids for the 2022 Winter Olympics, including pointed concerns over Beijing's air pollution and lack of natural snow and Almaty's budget risks and limited experience in hosting major events. The IOC issued a 136-page report that assessed the bids from the Chinese capital and the Kazakh city, underlining strengths and weaknesses of both. The report by the IOC evaluation commission did not rank or grade the bids or make direct comparisons. Almaty was portrayed favorably for its winter setting, natural snow and compact layout. Beijing was praised for its high-quality venues, experience from hosting the 2008 Summer Games and plans to develop a winter sports market for more than 300 million people in northern China. While the report did not include any major surprises, it did not hold back in listing drawbacks, notably for Beijing and its climate, heavy reliance on water for snow-making and spread out venues.
10Iranian Minister of Communications and Information Technology Mahmoud Vaezi said that political will of the Azerbaijani and Iranian leaders is an important factor for promotion of bilateral relations, so their cooperation should expand in all spheres. He said Iran considers no limit for more cooperation with Azerbaijan, trying to upgrade cooperation in all dimensions. He also emphasized joint campaign against extremism and terrorism in the region and said consolidation and cooperation between the two countries in various fields will be effective in regional security and stability.
China-Eurasia Council condemns aggression of Azerbaijan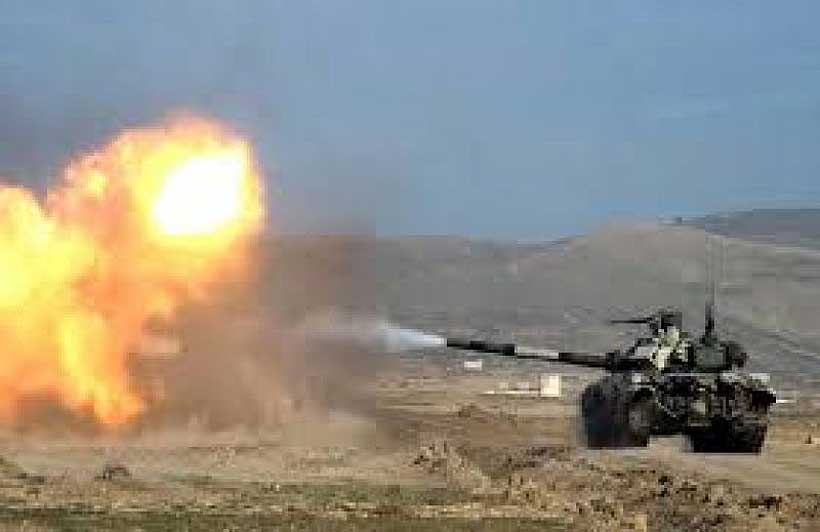 China-Eurasia Council for Political and Strategic Research strongly condemns Azerbaijani aggression which Baku started on July 12, 2020. Azerbaijani Ministry of Defense is a threat for the entire World as it is speaking about its aims to strike Metsamor Nuclear Plant, which is located in Armenia. Baku must understand that this is a crime against humanity, and it is equal to nuclear strike.The destruction of Metsamor Nuclear plant will be a disaster not only for Armenia, but also for Iran, Georgia and Azerbaijan, it will harm World's environment and stand a real problem for several generations of the World. It is worth mentioning, that this time Baku attacked the Northern borders of Armenia, which are sovereign territory of the Republic of Armenia according to International law. Azerbaijan violated the principle of territorial integrity of a sovereign state, which is one of the important pillars of International law.
China-Eurasia Council for Political and Strategic Research condemns Azerbaijan for using force against civilian population of Armenia and calls for peaceful negotiations. Baku must show solidarity and join global ceasefire initiated by the UN secretary general Antonio Guterres and must not try to escalate the situation on the border to deflect public attention from the situation concerning the outbreak of Covid-19 in Azerbaijan. We call official Baku to take care of Azerbaijani people in the hard times of Coronavirus and not send its soldiers to real death. Being multinational Council, for us It's terrible to hear about lossfrom both sides and we express our sincere condolences. Hopefully peace will come to South Caucasus, which is an important crossroad in Eurasian mainland and it can stand a very important link for Belt and Road Initiative, if all problems solved in a peaceful way.
Condemnation Of Armenian Aggression By Friends Of Azerbaijan (FoA)
Friends of Azerbaijan (FoA) strongly condemns the coward act of Armenians aggression in the Tovuz district of Azerbaijan that is a sheer violation of international borders and law. The act is an attempt of Armenia to drive global attention from the peaceful dialogue and negotiation process on Nagorno Karabakh.
In an online meeting of the delegates of the Friends of Azerbaijan (FoA), a joint declaration of condemnation has been issued by the honorable members of Friends of Azerbaijan (FoA).
According to this declaration, Armenian aggression can jeopardize the whole South Caucasus region. The incident on July 12, 2020, is being considered as a direct attack on Azerbaijan and the repercussions of this incident can result in massive catastrophe in the entire region.

The delegates of Friends of Azerbaijan (FoA) stressed the global powers to come forward and take serious action on Armenian intervention by violating the international border of Azerbaijan. The act of Armenia is an open challenge to the sovereignty of Azerbaijan.
Malik Ayub Sumbal founder of Friends of Azerbaijan (FoA) termed that Armenia is losing its legal and moral position on Nagorno Karabakh and there is mounting pressure on Armenia by the international community for the peaceful solution of Nagorno Karabakh according to the UN Resolutions. At this time to get rid of such kind of diplomatic moves, Armenia has launched another major front in Tovuz.
When the whole world is busy against the Covid19 Armenian Prime Minister has chosen a very dangerous path that can take the whole region into war and bloodshed.
Friends of Azerbijan (FoA) is firmly standing with shoulder by shoulder to the people of Azerbaijan and martyr's families at this hour.
Kyrgyz Republic to Enhance Quality of Education with World Bank Financing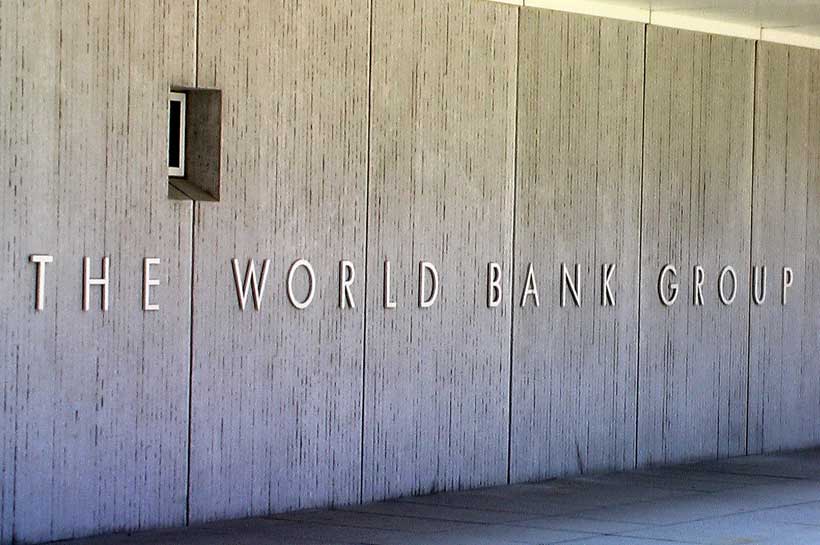 The Kyrgyz Republic will receive World Bank financing for the Learning for the Future Project in the amount of $50 million, on highly concessional terms. $25 million is allocated in the form of a grant, which requires no repayment, while the other $25 million is credit with a 0.75% interest rate, with repayments eased over 38 years, and a six-year grace period.
"The Learning for the Future Project aims to help raise the Kyrgyz Republic's human capital through enhancing school readiness and teacher effectiveness," says Bolormaa Amgaabazar, World Bank Country Manager for the Kyrgyz Republic. "The project puts special emphasis on distance and online learning, increasing digital literacy and building teacher capacity for best teaching-learning practice. Such support will help the country's education system better respond to learning from home during the current school closures and recovery period from the COVID-19 pandemic. In the long run, this approach will help better prepare children for learning and adapting to a fast-changing future economy."
The project has four main areas of support: expanding school readiness for underserved children; increasing effectiveness in teaching practice; enhancing technology-enabled support for learning; and enhancing measurement of learning. In the coming five years, the project will specifically help:
Establish 500 fully equipped community-based kindergartens in rehabilitated premises, thus enabling a successful transition to school for 20,000 children aged 3-5 years, in poor communities countrywide;
Build teacher competencies for more effective teaching of reading, mathematics and sciences in primary and secondary schools, through training in effective pedagogy and assessment, provision of digital learning content, resources and materials in 1,200 schools (53 percent of the total number of schools in the country);
Provide digital literacy training for 36,000 teachers to enhance their capacities to use digital technologies for professional development and effective teaching;
Equip 1,200 schools with an IT platform to support technology-enabled teaching and learning. The Republican Institute of In-Service Teacher Training will assist in developing digital content for teaching and learning;
Introduce a new criteria-based assessment instrument and methodology, develop and introduce standardized tests aligned with new learning standards, conduct the National Learning Assessment in 2023 for grades 4 and 8, and participate in the Program for International Student Assessment (PISA) 2024.
The project will be implemented by the Ministry of Education and Science of the Kyrgyz Republic during 2020-2025, using its existing institutional structures and in compliance with relevant World Bank procedures and standards.
The project supports the World Bank's 2019-2022 Country Partnership Framework for the Kyrgyz Republic and is closely aligned with the National Education Sector Strategy-2040 of the Ministry of Education and Science, which is now under development. The project was approved by the World Bank's Board of Executive Directors on March 31, 2020 and was ratified by the Parliament of the Kyrgyz Republic on June 11, 2020.