Zarif: Petrodollars Arming Terrorists
The 10 most important things you need to know on Caspian Sea Region for Tuesday, June 2:
1"The innocent Syrian, Iraqi, Yemeni, Bahraini, Palestinian and Lebanese people are burning in the fire of sedition of extremists and Takfiris and petrodollars pour oil to the fire of the supply of the weapons which don't differentiate between their targets and target women, children and civilians with in most savage ways," Zarif said in Tehran on Tuesday, addressing the inauguration ceremony of the international forum on the foreign policy of Imam Khomeini, the late founder of the Islamic Revolution in Iran. He expressed regret that the terrorist groups and the promoters of violence commit the most horrible crimes against the innocent people in the region. [FARS]
2Kazakhstan, once one of the largest repositories of nuclear weapons, is now qualified to become a "fuel bank" for low-enriched uranium for the United Nations' International Atomic Energy Agency (IAEA). The government of the former Soviet Republic announced that Energy Minister Vladimir Shkolnik had signed the draft agreement, and the transaction became effective immediately. Astana has been lobbying the U.N. to become a fuel bank for low-enriched uranium (LEU) for the past five years. The fuel bank will provide a reserve of LEU for producing fuel assemblies for nuclear power plants. Any IAEA member state planning to build such a generator would then apply to Kazakhstan to obtain the necessary uranium fuel. [OILPRICE]
3Azerbaijan is clearly becoming a regional and maybe a global player, Iraqi Oil Minister Adil Abdul-Mahdi said. Adil Abdul-Mahdi made this statement at the 22nd International Caspian Oil and Gas Exhibition and Conference and Caspian Power 2015 fifth Caspian International Exhibition. "I have been here for two days and half," he said. "I witnessed the achievement of the country, not only in oil and gas, but also in modernization, investments. Azerbaijan and Iraq signed an MOU which will open the way to all kinds of upstream, midstream and down stream activities," he said. Adil Abdul-Mahdi also stressed the interest of Iraq in cooperation with SOCAR (State Oil Company of Azerbaijan.
4Authorities at the Baikonur Space Center in Kazakhstan was due to start celebrations on June 1 to mark its 60th anniversary. The celebrations begin with a ceremony at the Baikonur cultural center and a concert on the evening. Baikonur was built in the 1950s as a test range for the Soviet Union's first intercontinental ballistic missile, the R-7. The official date of its establishment was June 2, 1955, when an order was signed to formally open the testing range of the Soviet Defense Ministry. The first manned space mission by Yuri Gagarin was launched from Baikonur on April 12, 1961. Russia has been leasing the Baikonur spaceport from Kazakhstan since 1994. [TASS]
5Russia has announced plans to conduct 40 "large-scale" military drills in its eastern regions this summer. "On June 1, 2015, the summer training period starts within the Armed Forces of the Russian Federation. The intensity of the forces' combat training will increase 1.5 times as compared to the winter period," the Russian Defense Ministry said in a statement released on Monday. The largest of the "tactical, special and flight exercises" will be held at the Tsugol test site in Trans-Baikalia, close to the Mongolia border, said Colonel Alaxandr Gordeyev of Russia's Eastern Military District.The war games are scheduled to last until the end of November and will be centered on joint tactical and cross-branch exercises. The announcement of the military exercises follows the conclusion of four days of drills across Russia. Over 12,000 troops and hundreds of fighter jets and anti-aircraft missiles took part in the wargames.
6Iran's nuclear stockpile grows, complicating negotiations. With only one month left before a deadline to complete a nuclear deal with Iran, international inspectors have reported that Tehran's stockpile of nuclear fuel increased about 20 per cent over the last 18 months of negotiations, partially undercutting the Obama administration's contention that the Iranian programme had been "frozen" during that period. But Western officials and experts cannot quite figure out why. One possibility is that Iran has run into technical problems that have kept it from converting some of its enriched uranium into fuel rods for reactors, which would make the material essentially unusable for weapons. Another is that it is increasing its stockpile to give it an edge if the negotiations fail. [TODAY]
7Russia Country Risk Report Q3 2015. President Vladimir Putin's popularity remains near record highs. We expect this to suffer moderate declines as the reality of economic hardship beings to be realised by the general public. Political influence will remain in favour of defence and security hardliners. This will have fiscal consequences as military spending continues to remain high. Prolonged lower oil prices during 2015 will have a negative impact on economic activity. High inflation will negatively affect consumer's purchasing power resulting in a reduction in private consumption. This reduction in private consumption is reflected in our balance of payments forecast. Though we expect exports to decrease due to a significant fall in imports we expect to see a current account expansion during 2015. [Fast Market Research]
8Azerbaijan seeks strategic partnership with EU. "The processes going on in the EU energy policy point that Azerbaijan is accepted as an important partner. We know this, and perceive our role and responsibility. Azerbaijan is a reliable partner for Europe. All these will raise the level of relations between Europe and Azerbaijan. We want a format of the strategic partnership to be established between Azerbaijan and the European Union", President Ilham Aliyev said at the opening ceremony of the 22nd international Caspian Oil and Gas Exhibition and Conference in Baku.
9Egypt intends to establish a free trade zone with the Eurasian Economic Union (EEU), comprising Russia, Kazakhstan, Belarus and Armenia, by the end of 2016. A free trade zone deal between the sides was discussed in February during Russian President Vladimir Putin's visit to Cairo. Egypt sent an official request to establish a free trade zone with the EEU last year."There is a kick-off already in the negotiation process and we estimate that it is going to take from 12-18 months," Egyptian ambassador to Russia, Mohamed Elbadri told Sputnik. [SPUTNIKNEWS]
10Russian Defense Minister Sergei Shoigu on Monday praised recently-ended joint Russia-China sea drills "Joint Sea-2015" for high-level coordination. "The training generally demonstrated a high level of interaction between Russian and Chinese sailors. All combat training tasks were fulfilled with good and excellent results," Shoigu said at a defense meeting. Russia plans to continue such "important" joint operative and combat training exercises with China, he was quoted by Interfax news agency as saying. The "Joint Sea-2015" drills, which lasted for 11 days in the Mediterranean and involved six Russian and three Chinese ships, focused on military exercises of maritime defense, replenishment and escorting. It was the fourth since joint China-Russia sea drills began in 2012. [CHINA DAILY]
China-Eurasia Council condemns aggression of Azerbaijan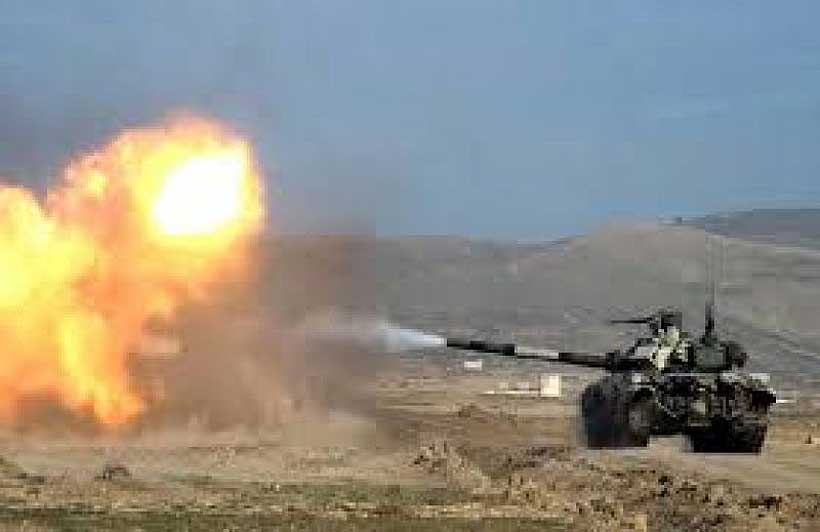 China-Eurasia Council for Political and Strategic Research strongly condemns Azerbaijani aggression which Baku started on July 12, 2020. Azerbaijani Ministry of Defense is a threat for the entire World as it is speaking about its aims to strike Metsamor Nuclear Plant, which is located in Armenia. Baku must understand that this is a crime against humanity, and it is equal to nuclear strike.The destruction of Metsamor Nuclear plant will be a disaster not only for Armenia, but also for Iran, Georgia and Azerbaijan, it will harm World's environment and stand a real problem for several generations of the World. It is worth mentioning, that this time Baku attacked the Northern borders of Armenia, which are sovereign territory of the Republic of Armenia according to International law. Azerbaijan violated the principle of territorial integrity of a sovereign state, which is one of the important pillars of International law.
China-Eurasia Council for Political and Strategic Research condemns Azerbaijan for using force against civilian population of Armenia and calls for peaceful negotiations. Baku must show solidarity and join global ceasefire initiated by the UN secretary general Antonio Guterres and must not try to escalate the situation on the border to deflect public attention from the situation concerning the outbreak of Covid-19 in Azerbaijan. We call official Baku to take care of Azerbaijani people in the hard times of Coronavirus and not send its soldiers to real death. Being multinational Council, for us It's terrible to hear about lossfrom both sides and we express our sincere condolences. Hopefully peace will come to South Caucasus, which is an important crossroad in Eurasian mainland and it can stand a very important link for Belt and Road Initiative, if all problems solved in a peaceful way.
Condemnation Of Armenian Aggression By Friends Of Azerbaijan (FoA)
Friends of Azerbaijan (FoA) strongly condemns the coward act of Armenians aggression in the Tovuz district of Azerbaijan that is a sheer violation of international borders and law. The act is an attempt of Armenia to drive global attention from the peaceful dialogue and negotiation process on Nagorno Karabakh.
In an online meeting of the delegates of the Friends of Azerbaijan (FoA), a joint declaration of condemnation has been issued by the honorable members of Friends of Azerbaijan (FoA).
According to this declaration, Armenian aggression can jeopardize the whole South Caucasus region. The incident on July 12, 2020, is being considered as a direct attack on Azerbaijan and the repercussions of this incident can result in massive catastrophe in the entire region.

The delegates of Friends of Azerbaijan (FoA) stressed the global powers to come forward and take serious action on Armenian intervention by violating the international border of Azerbaijan. The act of Armenia is an open challenge to the sovereignty of Azerbaijan.
Malik Ayub Sumbal founder of Friends of Azerbaijan (FoA) termed that Armenia is losing its legal and moral position on Nagorno Karabakh and there is mounting pressure on Armenia by the international community for the peaceful solution of Nagorno Karabakh according to the UN Resolutions. At this time to get rid of such kind of diplomatic moves, Armenia has launched another major front in Tovuz.
When the whole world is busy against the Covid19 Armenian Prime Minister has chosen a very dangerous path that can take the whole region into war and bloodshed.
Friends of Azerbijan (FoA) is firmly standing with shoulder by shoulder to the people of Azerbaijan and martyr's families at this hour.
Kyrgyz Republic to Enhance Quality of Education with World Bank Financing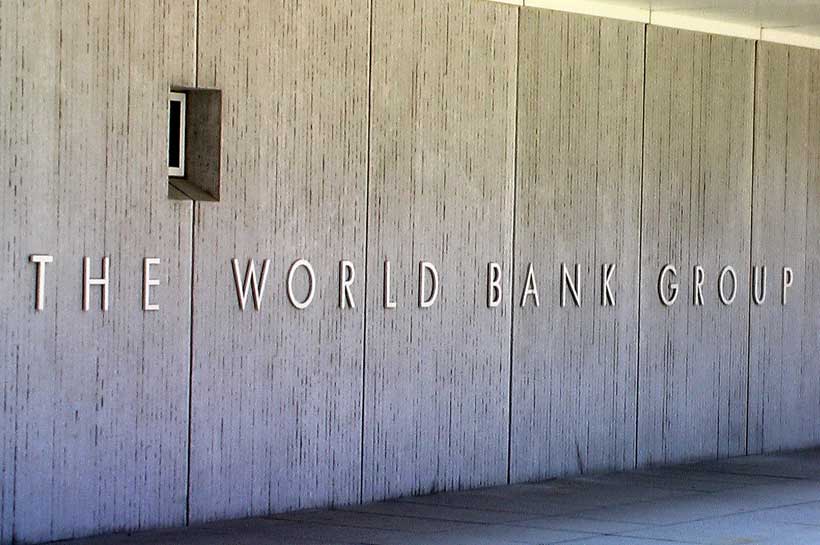 The Kyrgyz Republic will receive World Bank financing for the Learning for the Future Project in the amount of $50 million, on highly concessional terms. $25 million is allocated in the form of a grant, which requires no repayment, while the other $25 million is credit with a 0.75% interest rate, with repayments eased over 38 years, and a six-year grace period.
"The Learning for the Future Project aims to help raise the Kyrgyz Republic's human capital through enhancing school readiness and teacher effectiveness," says Bolormaa Amgaabazar, World Bank Country Manager for the Kyrgyz Republic. "The project puts special emphasis on distance and online learning, increasing digital literacy and building teacher capacity for best teaching-learning practice. Such support will help the country's education system better respond to learning from home during the current school closures and recovery period from the COVID-19 pandemic. In the long run, this approach will help better prepare children for learning and adapting to a fast-changing future economy."
The project has four main areas of support: expanding school readiness for underserved children; increasing effectiveness in teaching practice; enhancing technology-enabled support for learning; and enhancing measurement of learning. In the coming five years, the project will specifically help:
Establish 500 fully equipped community-based kindergartens in rehabilitated premises, thus enabling a successful transition to school for 20,000 children aged 3-5 years, in poor communities countrywide;
Build teacher competencies for more effective teaching of reading, mathematics and sciences in primary and secondary schools, through training in effective pedagogy and assessment, provision of digital learning content, resources and materials in 1,200 schools (53 percent of the total number of schools in the country);
Provide digital literacy training for 36,000 teachers to enhance their capacities to use digital technologies for professional development and effective teaching;
Equip 1,200 schools with an IT platform to support technology-enabled teaching and learning. The Republican Institute of In-Service Teacher Training will assist in developing digital content for teaching and learning;
Introduce a new criteria-based assessment instrument and methodology, develop and introduce standardized tests aligned with new learning standards, conduct the National Learning Assessment in 2023 for grades 4 and 8, and participate in the Program for International Student Assessment (PISA) 2024.
The project will be implemented by the Ministry of Education and Science of the Kyrgyz Republic during 2020-2025, using its existing institutional structures and in compliance with relevant World Bank procedures and standards.
The project supports the World Bank's 2019-2022 Country Partnership Framework for the Kyrgyz Republic and is closely aligned with the National Education Sector Strategy-2040 of the Ministry of Education and Science, which is now under development. The project was approved by the World Bank's Board of Executive Directors on March 31, 2020 and was ratified by the Parliament of the Kyrgyz Republic on June 11, 2020.