Zarif: Petrodollars Arming Terrorists
The 10 most important things you need to know on Caspian Sea Region for Tuesday, June 2:
1"The innocent Syrian, Iraqi, Yemeni, Bahraini, Palestinian and Lebanese people are burning in the fire of sedition of extremists and Takfiris and petrodollars pour oil to the fire of the supply of the weapons which don't differentiate between their targets and target women, children and civilians with in most savage ways," Zarif said in Tehran on Tuesday, addressing the inauguration ceremony of the international forum on the foreign policy of Imam Khomeini, the late founder of the Islamic Revolution in Iran. He expressed regret that the terrorist groups and the promoters of violence commit the most horrible crimes against the innocent people in the region. [FARS]
2Kazakhstan, once one of the largest repositories of nuclear weapons, is now qualified to become a "fuel bank" for low-enriched uranium for the United Nations' International Atomic Energy Agency (IAEA). The government of the former Soviet Republic announced that Energy Minister Vladimir Shkolnik had signed the draft agreement, and the transaction became effective immediately. Astana has been lobbying the U.N. to become a fuel bank for low-enriched uranium (LEU) for the past five years. The fuel bank will provide a reserve of LEU for producing fuel assemblies for nuclear power plants. Any IAEA member state planning to build such a generator would then apply to Kazakhstan to obtain the necessary uranium fuel. [OILPRICE]
3Azerbaijan is clearly becoming a regional and maybe a global player, Iraqi Oil Minister Adil Abdul-Mahdi said. Adil Abdul-Mahdi made this statement at the 22nd International Caspian Oil and Gas Exhibition and Conference and Caspian Power 2015 fifth Caspian International Exhibition. "I have been here for two days and half," he said. "I witnessed the achievement of the country, not only in oil and gas, but also in modernization, investments. Azerbaijan and Iraq signed an MOU which will open the way to all kinds of upstream, midstream and down stream activities," he said. Adil Abdul-Mahdi also stressed the interest of Iraq in cooperation with SOCAR (State Oil Company of Azerbaijan.
4Authorities at the Baikonur Space Center in Kazakhstan was due to start celebrations on June 1 to mark its 60th anniversary. The celebrations begin with a ceremony at the Baikonur cultural center and a concert on the evening. Baikonur was built in the 1950s as a test range for the Soviet Union's first intercontinental ballistic missile, the R-7. The official date of its establishment was June 2, 1955, when an order was signed to formally open the testing range of the Soviet Defense Ministry. The first manned space mission by Yuri Gagarin was launched from Baikonur on April 12, 1961. Russia has been leasing the Baikonur spaceport from Kazakhstan since 1994. [TASS]
5Russia has announced plans to conduct 40 "large-scale" military drills in its eastern regions this summer. "On June 1, 2015, the summer training period starts within the Armed Forces of the Russian Federation. The intensity of the forces' combat training will increase 1.5 times as compared to the winter period," the Russian Defense Ministry said in a statement released on Monday. The largest of the "tactical, special and flight exercises" will be held at the Tsugol test site in Trans-Baikalia, close to the Mongolia border, said Colonel Alaxandr Gordeyev of Russia's Eastern Military District.The war games are scheduled to last until the end of November and will be centered on joint tactical and cross-branch exercises. The announcement of the military exercises follows the conclusion of four days of drills across Russia. Over 12,000 troops and hundreds of fighter jets and anti-aircraft missiles took part in the wargames.
6Iran's nuclear stockpile grows, complicating negotiations. With only one month left before a deadline to complete a nuclear deal with Iran, international inspectors have reported that Tehran's stockpile of nuclear fuel increased about 20 per cent over the last 18 months of negotiations, partially undercutting the Obama administration's contention that the Iranian programme had been "frozen" during that period. But Western officials and experts cannot quite figure out why. One possibility is that Iran has run into technical problems that have kept it from converting some of its enriched uranium into fuel rods for reactors, which would make the material essentially unusable for weapons. Another is that it is increasing its stockpile to give it an edge if the negotiations fail. [TODAY]
7Russia Country Risk Report Q3 2015. President Vladimir Putin's popularity remains near record highs. We expect this to suffer moderate declines as the reality of economic hardship beings to be realised by the general public. Political influence will remain in favour of defence and security hardliners. This will have fiscal consequences as military spending continues to remain high. Prolonged lower oil prices during 2015 will have a negative impact on economic activity. High inflation will negatively affect consumer's purchasing power resulting in a reduction in private consumption. This reduction in private consumption is reflected in our balance of payments forecast. Though we expect exports to decrease due to a significant fall in imports we expect to see a current account expansion during 2015. [Fast Market Research]
8Azerbaijan seeks strategic partnership with EU. "The processes going on in the EU energy policy point that Azerbaijan is accepted as an important partner. We know this, and perceive our role and responsibility. Azerbaijan is a reliable partner for Europe. All these will raise the level of relations between Europe and Azerbaijan. We want a format of the strategic partnership to be established between Azerbaijan and the European Union", President Ilham Aliyev said at the opening ceremony of the 22nd international Caspian Oil and Gas Exhibition and Conference in Baku.
9Egypt intends to establish a free trade zone with the Eurasian Economic Union (EEU), comprising Russia, Kazakhstan, Belarus and Armenia, by the end of 2016. A free trade zone deal between the sides was discussed in February during Russian President Vladimir Putin's visit to Cairo. Egypt sent an official request to establish a free trade zone with the EEU last year."There is a kick-off already in the negotiation process and we estimate that it is going to take from 12-18 months," Egyptian ambassador to Russia, Mohamed Elbadri told Sputnik. [SPUTNIKNEWS]
10Russian Defense Minister Sergei Shoigu on Monday praised recently-ended joint Russia-China sea drills "Joint Sea-2015" for high-level coordination. "The training generally demonstrated a high level of interaction between Russian and Chinese sailors. All combat training tasks were fulfilled with good and excellent results," Shoigu said at a defense meeting. Russia plans to continue such "important" joint operative and combat training exercises with China, he was quoted by Interfax news agency as saying. The "Joint Sea-2015" drills, which lasted for 11 days in the Mediterranean and involved six Russian and three Chinese ships, focused on military exercises of maritime defense, replenishment and escorting. It was the fourth since joint China-Russia sea drills began in 2012. [CHINA DAILY]
Fight against human trafficking must be strengthened in Ethiopia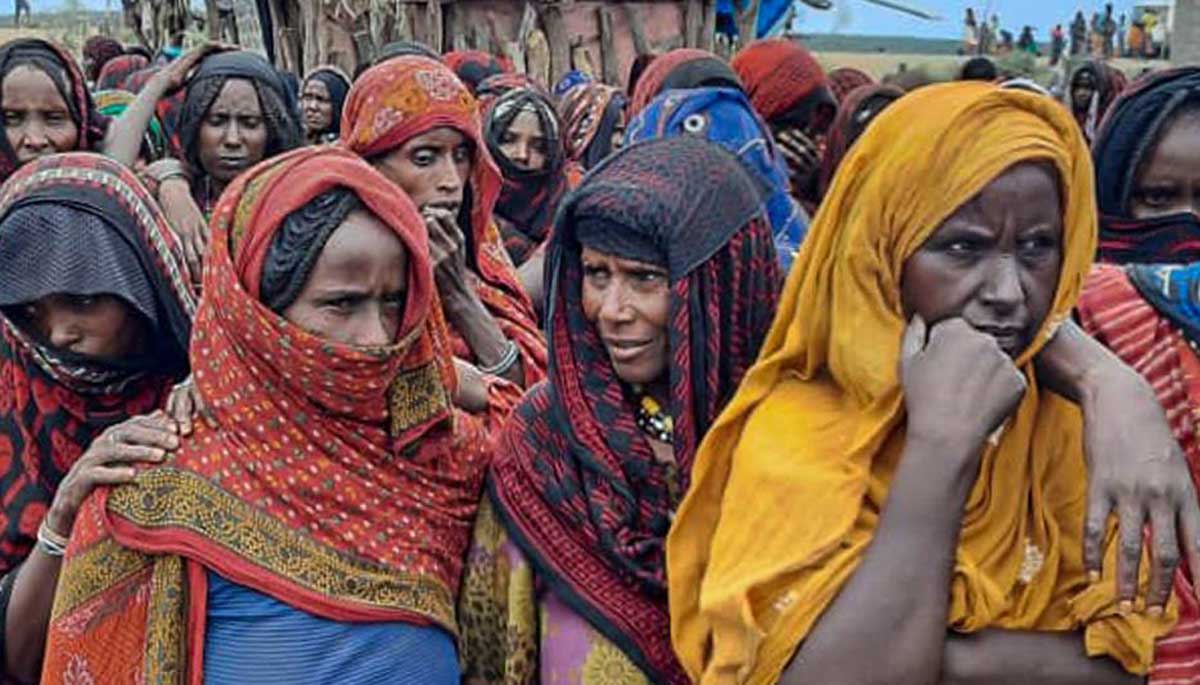 Throughout Ethiopia's Tigray, Afar and Amhar regions, women and girls are becoming increasingly vulnerable to abduction and sex trafficking as they flee ongoing armed conflict, a group of UN-appointed independent human rights experts warned on Monday.
The protracted conflict in the three northern regions have heightened risks of trafficking for sexual exploitation as a form of sexual violence in conflict, the experts said in a statement.
"We are alarmed by reports of refugee and internally displaced women and girls in the Tigray, Afar, and Amhara regions being abducted while attempting to move to safer places," they said.
Tweet URL
"We are concerned at the risks of trafficking, in particular for purposes of sexual exploitation, including sexual slavery."
Women and children in crosshairs
Amidst abductions and displacement, the UN experts raised serious concerns over Eritrean refugee women and children being at particular risk of sex trafficking.
"Urgent action is needed to prevent trafficking, especially for purposes of sexual exploitation, and to ensure assistance and protection of all victims, without discrimination on grounds of race or ethnicity, nationality, disability, age or gender," they said.
Meanwhile, the hundreds of children who have been separated from their families, especially in the Tigray region, are particularly vulnerable, warned the independent experts.
"The continuing lack of humanitarian access to the region is a major concern," the experts continued, urging immediate national, bilateral and multilateral measures to prevent all forms of trafficking of children and to ensure their protection.
Identifying victims
They added that sufficient measures were not being taken to identify victims of trafficking, or support their recovery in ways that fully takes account of the extreme trauma being suffered.
"The failure to provide accountability for these serious human rights violations and grave crimes creates a climate of impunity, allows trafficking in persons to persist and perpetrators to go free," underscored the six UN experts.
They urged all relevant stakeholders to ensure that victims of trafficking can adequately access medical assistance, including sexual and reproductive healthcare services and psychological support.
The experts said they had made their concerns known to both the Governments of Ethiopia and neighbouring Eritrea.
35 years of Cultural Routes: Safeguarding European Values, Heritage, and Dialogue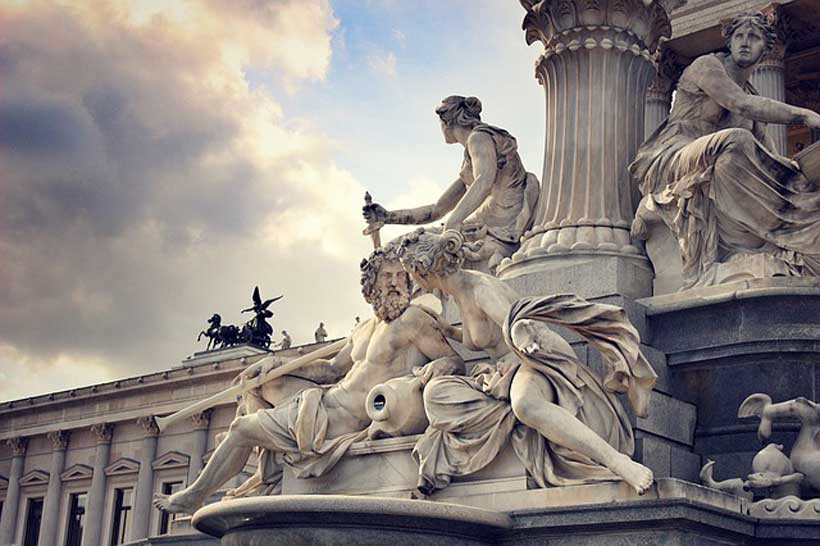 A Europe rich in history, heritage, dialogue and values: the Council of Europe Cultural Routes' programme celebrates its 35th anniversary, on the occasion of the 11th Advisory Forum in Minoa Palace Hotel, Chania, Crete (Greece) on 5-7 October, with a special event to highlight the relevance of Cultural Routes for the promotion of cultural diversity, intercultural dialogue and sustainable tourism.
The Forum is organised by the Enlarged Partial Agreement on Cultural Routes of the Council of Europe and the European Institute of Cultural Routes, in co-operation with the Hellenic Ministry of Culture and Sports, the Hellenic Ministry of Tourism, the Greek National Tourism Organization, the Region of Crete, the Municipality of Chania, the Chamber of Industry and Commerce of Chania, and the Historic Cafes Route. The 2022 edition will be the opportunity to underline the growing relevance of the Cultural Routes methodology and practices in promoting Europe's shared cultural heritage while fostering viable local development.
Deputy Secretary General Bjørn Berge will participate in the high-level dialogue, together with Minister of Culture and Sports of Greece Lina Mendoni, Minister of Tourism of Greece Vassilis Kikilias, Parliamentary Assembly (PACE) Vice-President and Chairperson of the Greek Delegation Dora Bakoyannis and Chair of the Statutory Committee of Cultural Routes Ambassador Patrick Engelberg (Luxembourg).
Over three days of workshops and interactive debates, three main general sessions will be explored:
Promoting European Values and Intercultural Dialogue;
Safeguarding Heritage in Times of Crisis;
Fostering Creative Industries, Cultural Tourism, Innovative Technologies for Sustainable Communities.
The Forum will discuss trends and challenges in relation to Cultural Routes, providing a platform for sharing experiences, reviewing progress, analysing professional practices, launching new initiatives and developing partnerships across Europe and beyond. Participants range from managers among the 48 cultural routes to representatives of national ministries, International Organisations, academics, experts and tourism professionals.
Little progress combating systemic racism against people of African descent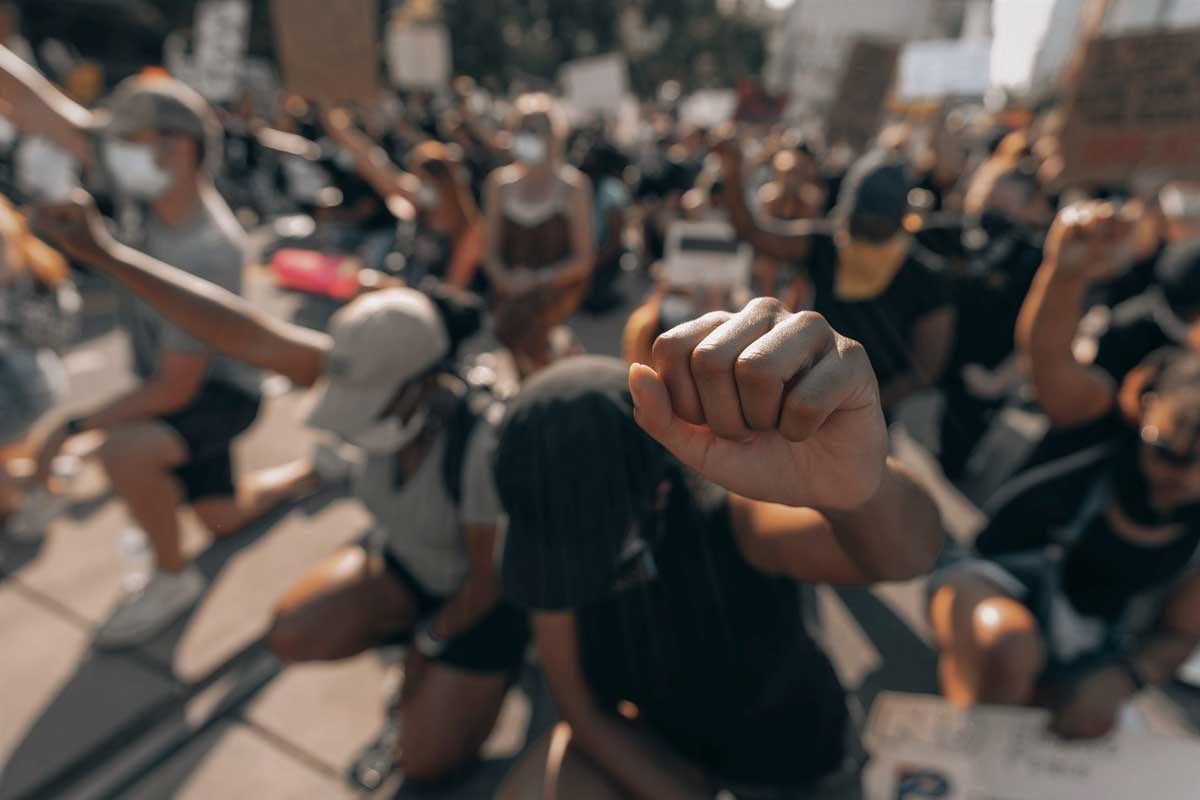 More than two years since the murder of George Floyd by a police officer in the United States sparked the global Black Lives Matter movement, there's been only "piecemeal progress" in addressing systemic racism, the UN human rights office (OHCHR) said on Friday, in a new report.While more people have been made aware of systemic racism and concrete steps have been taken in some countries, the Acting High Commissioner for Human Rights called on States to demonstrate greater political will to accelerate action.
"There have been some initiatives in different countries to address racism, but for the most part they are piecemeal. They fall short of the comprehensive evidence-based approaches needed to dismantle the entrenched structural, institutional and societal racism that has existed for centuries, and continues to inflict deep harm today," said Nada Al-Nashif, who will present the report to the UN Human Rights Council on Monday.
Triggering change
The report describes international, national and local initiatives that have been taken, towards ending the scourge of racism.
These include an Executive Order from the White House on advancing effective, accountable policing and criminal justice practices in federal law enforcement agencies; an Anti-Racism Data Act in British Columbia, Canada; measures to evaluate ethnic profiling by police in Sweden; and census data collection to self-identify people of African descent in Argentina.
The European Commission has issued guidance on collecting and using data based on racial or ethnic origin; formal apologies issued, memorialization, revisiting public spaces, and research, to assess links to enslavement and colonialism in several countries.
'Barometer for success'
The report notes that poor outcomes continue for people of African descent in many countries, notably in accessing health and adequate food, education, social protection, and justice – while poverty, enforced disappearance and violence continues.
It highlights "continuing…allegations of discriminatory treatment, unlawful deportations, excessive use of force, and deaths of African migrants and migrants of African descent by law enforcement officials"
"The barometer for success must be positive change in the lived experiences of people of African descent," continued Ms. Al-Nashif.
"States need to listen to people of African descent, meaningfully involve them and take genuine steps to act upon their concerns."
Higher death rates
Where available, recent data still points to disproportionately high death rates faced by people of African descent, at the hands of law enforcement, in different countries.
"Families of African descent continued to report the immense challenges, barriers and protracted processes they faced in their pursuit of truth and justice for the deaths of their relatives", the report says.
It details seven cases of police-related deaths of people of African descent, namely George Floyd and Breonna Taylor (US); Adama Traoré (France); Luana Barbosa dos Reis Santos and João Pedro Matos Pinto (Brazil); Kevin Clarke (UK) and Janner [Hanner] García Palomino (Colombia).
While noting some progress towards accountability in a few of these emblematic cases, "unfortunately, not a single case has yet been brought to a full conclusion, with those families still seeking truth, justice and guarantees of non-repetition, and the prosecution and sanction of all those responsible," the report says.
Ms. Al-Nashif called on States to "redouble efforts to ensure accountability and redress wherever deaths of Africans and people of African descent have occurred in the context of law enforcement, and take measures to confront legacies that perpetuate and sustain systemic racism".