Caspian Sea Working Group Meeting
The 10 most important things you need to know on Caspian Sea Region for Monday, June 1:
1An Iranian foreign ministry official said good achievements have been made in fixing the Caspian Sea borders as well as outlining the legal regime of the sea. Deputy Foreign Minister for Asia-Pacific Affaris Ebrahim Rahimpour made the remarks in the 40th meeting of the special working group of the Caspian Sea on June 1, Iran's official IRNA news agency reported. All these efforts, he went on to note, culminated in the 4th summit of the Caspian Sea littoral countries where three important documents on the cooperation in living water resources, meteorology and preventing unpredicted disasters were signed. The agreements certainly paved the way for removing many of the existing problems in the Caspian Sea and gave rise to hopes for settling the remaining issues in near future.The 40th meeting of the special working group of the Caspian Sea opened June 1 in Tehran, with deputy foreign ministers of the five Caspian Sea littoral states in attendance.
2Europe is on alert: while European businessmen continue to lose money and market share due to the anti-Russian sanctions imposed by Brussels under intense pressure from the US, Washington has quietly stepped up its business with Russia. Trade turnover between the EU and Russia shrank by almost ten percent in the first two months of 2015 year-on-year, while Russian statistics shows that trade between the US and Russia spiked by approximately 6 percent, states German weekly magazine Der Spiegel. "The Americans have exercised great pressure on Europe to impose tough sanctions," Der Spiegel quotes Frank Schauff, CEO of the Association of European Business in Moscow as saying. "While it is worth mentioning that they themselves extended their trade with Russia last year." [SPUTNIKNEWS]
3The two turbans. Iran is a great regional force in the Middle East and has a profound influence over its Arab neighbours, having trained various militias around the Arab World. It is also militarily well-equipped and prepared, counting on a strong Army and Navy, which makes the other countries very uncomfortable, especially those from the Gulf Cooperation Council (GCC) (this is not to say that they are not making Iran nervous with their close bond to the US). Writes Luísa Monteiro for Modern Diplomacy.
4Mission of the Republic of Azerbaijan to NATO with the support of The European Azerbaijan Society (TEAS) organized a Photo Exhibition "Azerbaijan and Europe: Competitors in Sport, Partners for Peace" at NATO HQ, dedicated to the twenty one years of Azerbaijan-NATO partnership and Baku 2015 First European Games. Photos demonstrating different aspects of Azerbaijan-NATO partnership, including political dialogue, contribution to operations, civil emergency planning, public diplomacy and defence cooperation, as well as, selected photos of photography competition organised by the European Azerbaijan Society (TEAS) dedicated to the Baku 2015 First European Games were exhibited.
5The longest gas pipeline on Turkmenistan's territory, East-West pipeline will be commissioned soon. The country's leadership attaches great importance to this. The general contractor of the pipeline is Turkmengaz state concern. This pipeline will link the fields in Turkmenistan's east with its west part on the coast of the Caspian Sea from where there can be an opportunity to enter the world markets – Europe – through the Caspian Sea and Russia along the coast of the sea. The Caspian Coastal Pipeline, through Kazakhstan to Russia, halted after a decrease in Turkmen gas purchases by Gazprom.
6"Russia obviously retains the right, if needed, to deploy its nuclear weapons anywhere on its national territory, including on the Crimean Peninsula," the Director of the Department for Non-Proliferation and Arms control at the Russian Foreign Ministry, Mikhail Ulyanov told the RIA Novosti news agency today. Ulyanov added that the US missile defense plans remain a major challenge in relations between Moscow and Washington."Of all the factors which are negatively affecting strategic stability, the most significant is the creation of the (US) National Missile Defense program," he said, adding that the system was being developed step by step.
7Iran plans $16bn investment in mineral sector. Iran is planning investments of around $15 billion during its sixth five-year economic development plan (2015-2020) to develop mining projects and raise the production capacity of steel, aluminium and copper industries, a report said. Iran's steel production capacity is slated to increase from the current 23 million tonnes to 40.3 million tonnes by 2020, Deputy Minister of Industries, Mines and Trade Mehdi Karbasian was quoted in an Iran Daily report, which cited Press TV. "Iran ranks among the top 10 countries in the world in terms of mineral reserves which stands at an estimated 60 billion tonnes," Karbasian said, noting that more than 68 types of minerals have been discovered in the country.[TradeArabia]
8Iran`s soft solutions for hard realities. Many of the leverage in the Iranian soft power rests in the values of the Islamic republic, deriving from the Shiite Muslim traditions. The influence is two-fold: one part is composed from creating bonds with Shiite communities all over the world, forming a good basis for support of the country`s policies. The other is centered around promoting the particular Islamic revolution culture and traditions abroad through the Islamic Culture and Relations Organization (ICRO), subordinated directly to the Supreme Leader`s Office. Writes Petra Posega for Modern Diplomacy.
9Kazakhstan's businessmen have been invited to do business in Croatia, Tengrinews reports. "We need your growth, your energy, because Kazakhstan is a country of social and economic growth. We are a civilised state open for investments. We are building hotels, of course, probably not as big as they are here. But, in any case, we meet the needs of tourism in Central and Northern Europe. You may also contribute to it. And your investors can make money here," Croatian Prime Minister Zoran Milanovic said at the Kazakh-Croatian business forum in Astana on May 27. [TENGRINEWS]
10Credit cards are once again becoming popular in Kazakhstan, according to the Kazakh analytical service Ranking.kz. As the analytical service said, over a period from April 2014 to April 2015, the number of the active credit cards in Kazakhstan rose by 19 percent up to 413,000. In comparison, the number of active debit cards rose over the period in Kazakhstan by only six percent. Some 15 percent of the credit cards were used in Kazakhstan in April 2015, while in April 2014, this figure was 9.5 percent. The number of other kinds of active cards (prepaid and debit cards with a loan limit) grew in Kazakhstan over the year by 104,400 up to 590,000.
The COVID-19 Shock to Kazakhstan's Economy Largest in Two Decades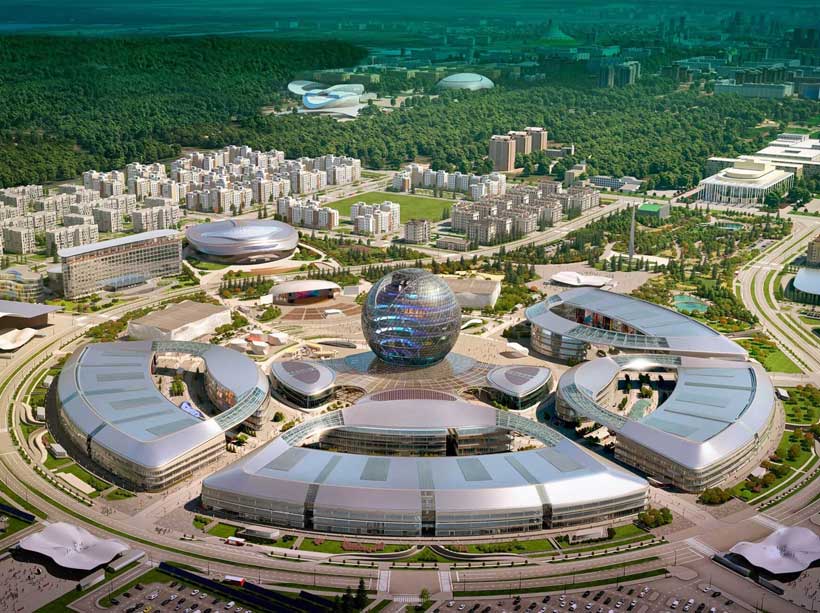 For the first time since the late 1990s Kazakhstan's economy is expected to contract by projected 3 percent in 2020 with a moderate recovery by 2.5 percent in 2021, according to the World Bank's latest Kazakhstan Economic Update (Summer 2020) – Navigating the Crisis report.
Although Kazakhstan's GDP showed mild growth at 2.3 percent in the first quarter, economic activities weakened in the following months as commodity prices dropped, trade declined, and COVID-19 preventive measures slowed economic activity. Consumer demand showed moderate growth at at 1.2 percent, reflecting growing concerns over COVID-19 and the restriction measures. Investment is expected to ease to 1.0 percent annually, supported mostly by the on-going foreign direct investments into the oil and gas industry and residential construction. Supply disruptions and currency depreciation pushed up inflation to above the upper bound of the National Bank target range.
"The authorities acted early to contain the COVID-19 pandemic, and the accumulated fiscal buffers allow the government to introduce a relief package to mitigate the impacts of COVID-19 on the economy," said Sjamsu Rahardja, Senior Country Economist, World Bank in Kazakhstan. "Weak demand and oil prices, as well as the protacted pandemic expose significant risks to the economic outlook. Authorities may want to consider using the available resources to provide relief to the poor and vulnerable, protect productive assets, and introduce reforms to sustain economic recovery."
A prolonged crisis is likely to increase poverty and can increase inequality in Kazakhstan. Preliminary estimates suggest that poverty rate may rise in 2020 from a projected 8.3 to 12.7 percent – equating to more than 800 thousand additional people living in poverty. The shock to the labor market in Kazakhstan due to both the pandemic and the mitigation measures, is expected to have severe implications for jobs, particularly in sectors that employ low-skilled workers.
The report also argues that COVID-19 has a negative impact on human capital development in Kazakhstan. Unequal access to quality education, especially during lockdown, can negatively impact human capital development for the poor. School closures could result in learning loss of more than one-third of a school year and the impact could mean a decline in the Program for International Student Assessement (PISA) points. As most students in the country currently perform around the threshold for functional literacy and assuming some will lose more than others, the estimates suggest that the percentage of students performing below functional literacy will increase by 3 percentage points (from 64 to 67 percent).
"The impact of COVID-19 on education and learning losses will have a decades-long impact on the economy by an estimated 2.9 percent, amounting to an overall economic loss of up to $1.9 billion every year", says Jean-Francois Marteau, World Bank Country Manager for Kazakhstan. "A focus on improving access to quality education, including distance learning, would be important to prevent a decline in the quality of human capital, especially among Kazakhstan's low-income population."
The report concludes that under the risk of a prolonged slump in the global oil market, Kazakhstan's pathway for a resilient recovery may focus on strengthening the effectiveness of public administration and services, including the use of e-platforms to deliver key public services, better tax administration, and a mechanism to review and redeploy fiscal resources toward better state programs. A renewed emphasis on reforms in the logistics, digital telecommunications, and financial sectors could help the overall private sector explore new opportunities.
China-Eurasia Council condemns aggression of Azerbaijan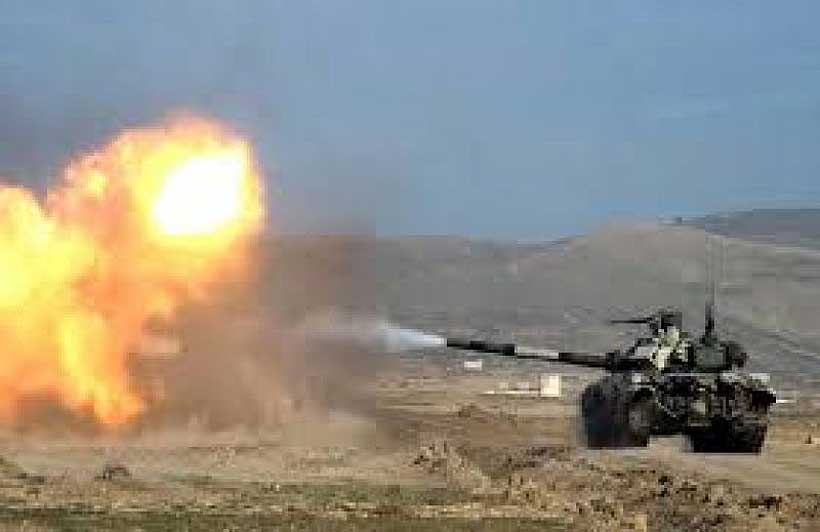 China-Eurasia Council for Political and Strategic Research strongly condemns Azerbaijani aggression which Baku started on July 12, 2020. Azerbaijani Ministry of Defense is a threat for the entire World as it is speaking about its aims to strike Metsamor Nuclear Plant, which is located in Armenia. Baku must understand that this is a crime against humanity, and it is equal to nuclear strike.The destruction of Metsamor Nuclear plant will be a disaster not only for Armenia, but also for Iran, Georgia and Azerbaijan, it will harm World's environment and stand a real problem for several generations of the World. It is worth mentioning, that this time Baku attacked the Northern borders of Armenia, which are sovereign territory of the Republic of Armenia according to International law. Azerbaijan violated the principle of territorial integrity of a sovereign state, which is one of the important pillars of International law.
China-Eurasia Council for Political and Strategic Research condemns Azerbaijan for using force against civilian population of Armenia and calls for peaceful negotiations. Baku must show solidarity and join global ceasefire initiated by the UN secretary general Antonio Guterres and must not try to escalate the situation on the border to deflect public attention from the situation concerning the outbreak of Covid-19 in Azerbaijan. We call official Baku to take care of Azerbaijani people in the hard times of Coronavirus and not send its soldiers to real death. Being multinational Council, for us It's terrible to hear about lossfrom both sides and we express our sincere condolences. Hopefully peace will come to South Caucasus, which is an important crossroad in Eurasian mainland and it can stand a very important link for Belt and Road Initiative, if all problems solved in a peaceful way.
Condemnation Of Armenian Aggression By Friends Of Azerbaijan (FoA)
Friends of Azerbaijan (FoA) strongly condemns the coward act of Armenians aggression in the Tovuz district of Azerbaijan that is a sheer violation of international borders and law. The act is an attempt of Armenia to drive global attention from the peaceful dialogue and negotiation process on Nagorno Karabakh.
In an online meeting of the delegates of the Friends of Azerbaijan (FoA), a joint declaration of condemnation has been issued by the honorable members of Friends of Azerbaijan (FoA).
According to this declaration, Armenian aggression can jeopardize the whole South Caucasus region. The incident on July 12, 2020, is being considered as a direct attack on Azerbaijan and the repercussions of this incident can result in massive catastrophe in the entire region.

The delegates of Friends of Azerbaijan (FoA) stressed the global powers to come forward and take serious action on Armenian intervention by violating the international border of Azerbaijan. The act of Armenia is an open challenge to the sovereignty of Azerbaijan.
Malik Ayub Sumbal founder of Friends of Azerbaijan (FoA) termed that Armenia is losing its legal and moral position on Nagorno Karabakh and there is mounting pressure on Armenia by the international community for the peaceful solution of Nagorno Karabakh according to the UN Resolutions. At this time to get rid of such kind of diplomatic moves, Armenia has launched another major front in Tovuz.
When the whole world is busy against the Covid19 Armenian Prime Minister has chosen a very dangerous path that can take the whole region into war and bloodshed.
Friends of Azerbijan (FoA) is firmly standing with shoulder by shoulder to the people of Azerbaijan and martyr's families at this hour.