NATO breaks treaty with Russia deploying troops in Latvia
The 10 most important things you need to know on Caspian Sea Region for Friday, May 29:
1NATO breaks treaty with Russia deploying troops in Latvia. NATO forces will be deployed in Latvia, as NATO's Supreme Allied Commander of Europe, Philip Breedlove claimed. The special request has been already approved by the Latvian government. Latvian Prime Minister, Laimota Straujuma confirmed the permanent presence of the NATO military force in the country. Lithuanian military spokesman Captain Mindaugas Neimontas said: "We are seeking a brigade-size unit so that every Baltic nation would have a battalion." However, the deployment of permanent forces flies in the face of the Founding Act on Mutual Relations, Cooperation and Security between NATO and the Russian Federation which was signed in Paris, France on 27 May 1997. It declared that "NATO and Russia do not consider each other as adversaries" and that the two parties will work together to prevent any potentially threatening build-up of conventional forces in agreed regions of Europe, to include Central and Eastern Europe. The Act states that NATO "will carry out its collective defense and other missions by ensuring the necessary interoperability, integration, and capability for reinforcement rather than by additional permanent stationing of substantial combat forces." [PRAVDA]
2"The new generation of Iranians, the real Islamic Republic that is far less Islamic than its rulers want and ambitious in a different way — not through making mischief or muscle flexing, but through higher education, ideas and its people's hunger to be citizens of the world. Curious, wired, and desperate for normality, Iran's youth — under-40s make up 60 per cent of the 80 million-strong population — have been taking the country in a direction that horrifies its rulers. The pace of change among them has been so fast and dramatic, particularly over the past decade, that Iran's sociologists say they are still trying to understand them and Islamic leaders regularly blame the west for corrupting them," writes Roula Khalaf for the Financial Times.
3Is Belarus and Russia's 'brotherly love' coming to an end? "Belarusians now fear they're trapped in a no-win situation: if Lukashenko cows to Moscow, Belarus could return to its place as a Russian frontier land, as it was during Soviet rule. But if Lukashenko tries to diversify his foreign policy and makes new friends in Europe, it's possible the Kremlin could respond with aggression – both pose a threat to Belarus's independence." Writes Mikalai Anishchanka for the guardian.
4"100 Concrete Steps," a plan to implement five reforms proposed by Nursultan Nazarbayev during his election campaign, has been released, Tengrinews reports. The five reforms, according to Nazarbayev, are Kazakhstan's answer to the global and internal challenges. These reforms are called to help Kazakhstan join the club of 30 most developed countries of the world. These include formation of an effective state apparatus; ensuring rule of law; facilitating industrialization and economic growth; developing national identity and unity; and enhancing government accountability. In order to implement these reforms, the National Commission for Modernization was established. It is led by Prime Minister Karim Massimov. The commission is composed of five working groups consisting of domestic and foreign experts. [TENGRI NEWS]
5On May 28, the State Agency on Alternative and Renewable Energy Sources, SAARES conducted a full test of all stations in a wind park "Yeni Yashma" with a capacity of 59 MW in the Khizi region and launched a wind turbine with a capacity of 2.5 MW, APA reports.The wind turbine, which was launched on the Republic Day, has already started to transfer electricity, generated from wind power, into the general power grid of the Republic. In the near future a wind park "Yeni Yashma" will be connected into the electrical grid of the country.
6Gazprom Retreats on Europe Export Outlook as Russian ADRs Drop. Gazprom, Russia's biggest company, fell after the Economy Ministry said the state-controlled natural gas producer will probably see lower gains in Europe, its biggest market, for at least four years amid lower prices and increasing competition. Brent crude, the oil grade traders use to price Russia's main export blend, rose 0.8 percent to $62.58 a barrel after dropping 5.3 percent in the prior two days. "Europe will remain the main market for Gazprom for a considerable period of time, and lower gas prices in the region will negatively impact the company's revenue," Andrey Polischuk, an oil analyst at Raiffeisenbank ZAO who rates the stock hold, said by phone Thursday. "It might mean that Gazprom will have to seek additional funding for its investments, from advance payments from its partners in the east or from loans."writes Elena Popina for Bloomberg.
7Turkmenistan mulls constitution changes extending presidential term.The speaker of ex-Soviet Turkmenistan`s pliant parliament has proposed constitutional changes extending the presidential term limit and removing the maximum age for the presidency, state media reported Friday. The amendments — which look aimed at expanding the already iron grip of 57-year-old incumbent strongman President Gurbanguly Berdymukhamedov in the gas-rich republic — would increase the presidential term from five to seven years and remove the presidential age limit of 70 from the constitution.
8A landmark event, part of the project to bring Azeri gas supplies to Europe, could take place next month – the signing of the final investment decision on the construction of the interconnector Greece-Bulgaria (IGB), according to an article carried by rosinvest.com. The IGB construction is projected to start in March 2016 and close in 2018. The interconnector with Greece will enable Bulgaria to make a big step toward reducing its almost total dependence on Russia for gas supplies, the article "Azerbaijan and the Gas Hopes of Bulgaria" reads. With the South Stream gas pipeline project now abandoned by Russia and the risk of potential disruption of Russian gas supplies via Ukraine still existing, Bulgaria now has all its hopes of energy diversification pinned on Azeri gas which the country could start receiving via the IGB. [rosinvest.com]
9Azerbaijan expands cooperation with Turkey, Russia and Macedonia in fighting the financing of terrorism and money laundering. In accordance with the agreements Azerbaijan will cooperate with Turkey and Macedonia in the field of exchange of financial information. The agreement with Russia provides for cooperation in the fight against terrorism financing and money laundering.
10Absheron Hotel Group launches its fourth hotel – BOULEVARD HOTEL BAKU in the capital of Azerbaijan. The hotel is affiliated with the Autograph Collection, Marriott's brand featuring an exclusive portfolio of upscale independent hotels and resorts. Named after the eponymous seafront walking promenade, Boulevard Hotel offers 818 comfortable rooms and it will be the largest conference hotel in Azerbaijan. It provides perfect accessibility to all major business and cultural sites of the city as well as the finest facilities that are designed to suit a wide variety of occasions and functions. Boulevard Hotel is one of four hotels Absheron Hotel Group will operate in Azerbaijan. The first hotel, the 167-room Pik Palace, was opened in December 2013 in Shahdag Mountain Resort, followed by the opening of a 164-room Park Chalet in January 2015 and a 150-room Intourist Hotel Baku, in May 2015. Absheron Hotel Group is a young hotel management company in Azerbaijan. It aims to become a strategic hospitality industry player with a medium-term aspiration of taking a leading position in national and regional markets, through establishing a world-class portfolio of hotels and resorts.
China-Eurasia Council condemns aggression of Azerbaijan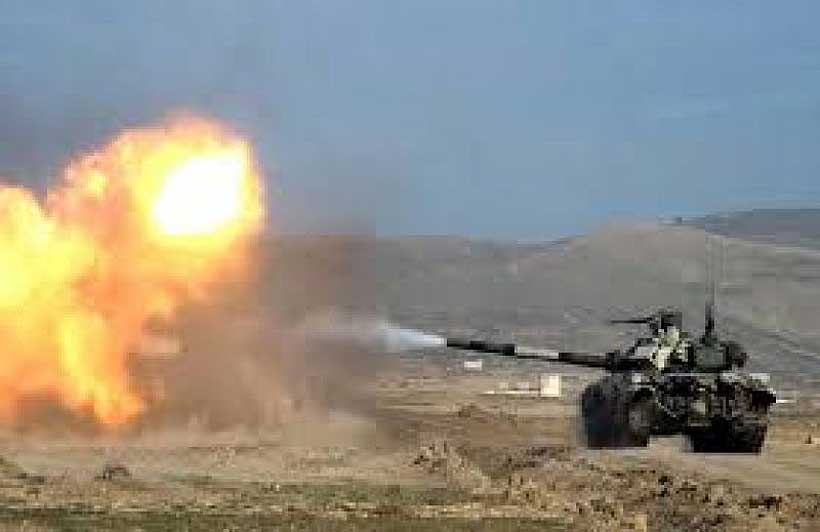 China-Eurasia Council for Political and Strategic Research strongly condemns Azerbaijani aggression which Baku started on July 12, 2020. Azerbaijani Ministry of Defense is a threat for the entire World as it is speaking about its aims to strike Metsamor Nuclear Plant, which is located in Armenia. Baku must understand that this is a crime against humanity, and it is equal to nuclear strike.The destruction of Metsamor Nuclear plant will be a disaster not only for Armenia, but also for Iran, Georgia and Azerbaijan, it will harm World's environment and stand a real problem for several generations of the World. It is worth mentioning, that this time Baku attacked the Northern borders of Armenia, which are sovereign territory of the Republic of Armenia according to International law. Azerbaijan violated the principle of territorial integrity of a sovereign state, which is one of the important pillars of International law.
China-Eurasia Council for Political and Strategic Research condemns Azerbaijan for using force against civilian population of Armenia and calls for peaceful negotiations. Baku must show solidarity and join global ceasefire initiated by the UN secretary general Antonio Guterres and must not try to escalate the situation on the border to deflect public attention from the situation concerning the outbreak of Covid-19 in Azerbaijan. We call official Baku to take care of Azerbaijani people in the hard times of Coronavirus and not send its soldiers to real death. Being multinational Council, for us It's terrible to hear about lossfrom both sides and we express our sincere condolences. Hopefully peace will come to South Caucasus, which is an important crossroad in Eurasian mainland and it can stand a very important link for Belt and Road Initiative, if all problems solved in a peaceful way.
Condemnation Of Armenian Aggression By Friends Of Azerbaijan (FoA)
Friends of Azerbaijan (FoA) strongly condemns the coward act of Armenians aggression in the Tovuz district of Azerbaijan that is a sheer violation of international borders and law. The act is an attempt of Armenia to drive global attention from the peaceful dialogue and negotiation process on Nagorno Karabakh.
In an online meeting of the delegates of the Friends of Azerbaijan (FoA), a joint declaration of condemnation has been issued by the honorable members of Friends of Azerbaijan (FoA).
According to this declaration, Armenian aggression can jeopardize the whole South Caucasus region. The incident on July 12, 2020, is being considered as a direct attack on Azerbaijan and the repercussions of this incident can result in massive catastrophe in the entire region.

The delegates of Friends of Azerbaijan (FoA) stressed the global powers to come forward and take serious action on Armenian intervention by violating the international border of Azerbaijan. The act of Armenia is an open challenge to the sovereignty of Azerbaijan.
Malik Ayub Sumbal founder of Friends of Azerbaijan (FoA) termed that Armenia is losing its legal and moral position on Nagorno Karabakh and there is mounting pressure on Armenia by the international community for the peaceful solution of Nagorno Karabakh according to the UN Resolutions. At this time to get rid of such kind of diplomatic moves, Armenia has launched another major front in Tovuz.
When the whole world is busy against the Covid19 Armenian Prime Minister has chosen a very dangerous path that can take the whole region into war and bloodshed.
Friends of Azerbijan (FoA) is firmly standing with shoulder by shoulder to the people of Azerbaijan and martyr's families at this hour.
Kyrgyz Republic to Enhance Quality of Education with World Bank Financing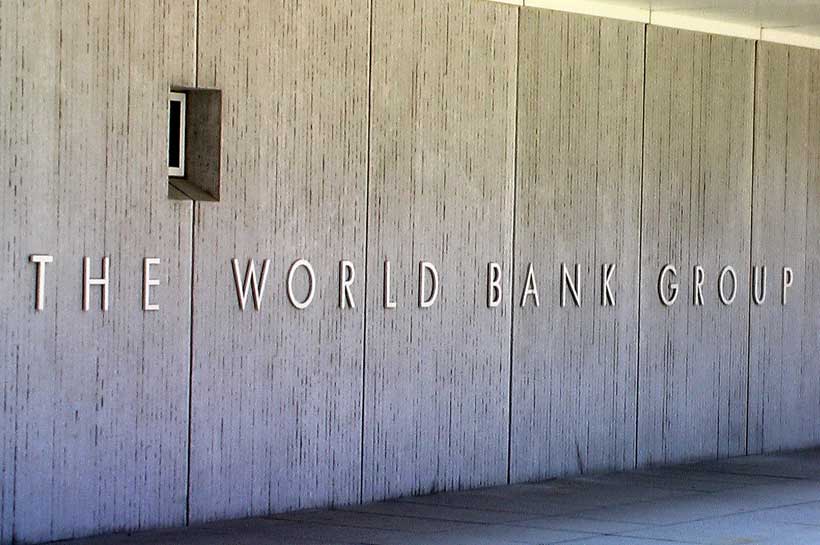 The Kyrgyz Republic will receive World Bank financing for the Learning for the Future Project in the amount of $50 million, on highly concessional terms. $25 million is allocated in the form of a grant, which requires no repayment, while the other $25 million is credit with a 0.75% interest rate, with repayments eased over 38 years, and a six-year grace period.
"The Learning for the Future Project aims to help raise the Kyrgyz Republic's human capital through enhancing school readiness and teacher effectiveness," says Bolormaa Amgaabazar, World Bank Country Manager for the Kyrgyz Republic. "The project puts special emphasis on distance and online learning, increasing digital literacy and building teacher capacity for best teaching-learning practice. Such support will help the country's education system better respond to learning from home during the current school closures and recovery period from the COVID-19 pandemic. In the long run, this approach will help better prepare children for learning and adapting to a fast-changing future economy."
The project has four main areas of support: expanding school readiness for underserved children; increasing effectiveness in teaching practice; enhancing technology-enabled support for learning; and enhancing measurement of learning. In the coming five years, the project will specifically help:
Establish 500 fully equipped community-based kindergartens in rehabilitated premises, thus enabling a successful transition to school for 20,000 children aged 3-5 years, in poor communities countrywide;
Build teacher competencies for more effective teaching of reading, mathematics and sciences in primary and secondary schools, through training in effective pedagogy and assessment, provision of digital learning content, resources and materials in 1,200 schools (53 percent of the total number of schools in the country);
Provide digital literacy training for 36,000 teachers to enhance their capacities to use digital technologies for professional development and effective teaching;
Equip 1,200 schools with an IT platform to support technology-enabled teaching and learning. The Republican Institute of In-Service Teacher Training will assist in developing digital content for teaching and learning;
Introduce a new criteria-based assessment instrument and methodology, develop and introduce standardized tests aligned with new learning standards, conduct the National Learning Assessment in 2023 for grades 4 and 8, and participate in the Program for International Student Assessment (PISA) 2024.
The project will be implemented by the Ministry of Education and Science of the Kyrgyz Republic during 2020-2025, using its existing institutional structures and in compliance with relevant World Bank procedures and standards.
The project supports the World Bank's 2019-2022 Country Partnership Framework for the Kyrgyz Republic and is closely aligned with the National Education Sector Strategy-2040 of the Ministry of Education and Science, which is now under development. The project was approved by the World Bank's Board of Executive Directors on March 31, 2020 and was ratified by the Parliament of the Kyrgyz Republic on June 11, 2020.