NATO breaks treaty with Russia deploying troops in Latvia
The 10 most important things you need to know on Caspian Sea Region for Friday, May 29:
1NATO breaks treaty with Russia deploying troops in Latvia. NATO forces will be deployed in Latvia, as NATO's Supreme Allied Commander of Europe, Philip Breedlove claimed. The special request has been already approved by the Latvian government. Latvian Prime Minister, Laimota Straujuma confirmed the permanent presence of the NATO military force in the country. Lithuanian military spokesman Captain Mindaugas Neimontas said: "We are seeking a brigade-size unit so that every Baltic nation would have a battalion." However, the deployment of permanent forces flies in the face of the Founding Act on Mutual Relations, Cooperation and Security between NATO and the Russian Federation which was signed in Paris, France on 27 May 1997. It declared that "NATO and Russia do not consider each other as adversaries" and that the two parties will work together to prevent any potentially threatening build-up of conventional forces in agreed regions of Europe, to include Central and Eastern Europe. The Act states that NATO "will carry out its collective defense and other missions by ensuring the necessary interoperability, integration, and capability for reinforcement rather than by additional permanent stationing of substantial combat forces." [PRAVDA]
2"The new generation of Iranians, the real Islamic Republic that is far less Islamic than its rulers want and ambitious in a different way — not through making mischief or muscle flexing, but through higher education, ideas and its people's hunger to be citizens of the world. Curious, wired, and desperate for normality, Iran's youth — under-40s make up 60 per cent of the 80 million-strong population — have been taking the country in a direction that horrifies its rulers. The pace of change among them has been so fast and dramatic, particularly over the past decade, that Iran's sociologists say they are still trying to understand them and Islamic leaders regularly blame the west for corrupting them," writes Roula Khalaf for the Financial Times.
3Is Belarus and Russia's 'brotherly love' coming to an end? "Belarusians now fear they're trapped in a no-win situation: if Lukashenko cows to Moscow, Belarus could return to its place as a Russian frontier land, as it was during Soviet rule. But if Lukashenko tries to diversify his foreign policy and makes new friends in Europe, it's possible the Kremlin could respond with aggression – both pose a threat to Belarus's independence." Writes Mikalai Anishchanka for the guardian.
4"100 Concrete Steps," a plan to implement five reforms proposed by Nursultan Nazarbayev during his election campaign, has been released, Tengrinews reports. The five reforms, according to Nazarbayev, are Kazakhstan's answer to the global and internal challenges. These reforms are called to help Kazakhstan join the club of 30 most developed countries of the world. These include formation of an effective state apparatus; ensuring rule of law; facilitating industrialization and economic growth; developing national identity and unity; and enhancing government accountability. In order to implement these reforms, the National Commission for Modernization was established. It is led by Prime Minister Karim Massimov. The commission is composed of five working groups consisting of domestic and foreign experts. [TENGRI NEWS]
5On May 28, the State Agency on Alternative and Renewable Energy Sources, SAARES conducted a full test of all stations in a wind park "Yeni Yashma" with a capacity of 59 MW in the Khizi region and launched a wind turbine with a capacity of 2.5 MW, APA reports.The wind turbine, which was launched on the Republic Day, has already started to transfer electricity, generated from wind power, into the general power grid of the Republic. In the near future a wind park "Yeni Yashma" will be connected into the electrical grid of the country.
6Gazprom Retreats on Europe Export Outlook as Russian ADRs Drop. Gazprom, Russia's biggest company, fell after the Economy Ministry said the state-controlled natural gas producer will probably see lower gains in Europe, its biggest market, for at least four years amid lower prices and increasing competition. Brent crude, the oil grade traders use to price Russia's main export blend, rose 0.8 percent to $62.58 a barrel after dropping 5.3 percent in the prior two days. "Europe will remain the main market for Gazprom for a considerable period of time, and lower gas prices in the region will negatively impact the company's revenue," Andrey Polischuk, an oil analyst at Raiffeisenbank ZAO who rates the stock hold, said by phone Thursday. "It might mean that Gazprom will have to seek additional funding for its investments, from advance payments from its partners in the east or from loans."writes Elena Popina for Bloomberg.
7Turkmenistan mulls constitution changes extending presidential term.The speaker of ex-Soviet Turkmenistan`s pliant parliament has proposed constitutional changes extending the presidential term limit and removing the maximum age for the presidency, state media reported Friday. The amendments — which look aimed at expanding the already iron grip of 57-year-old incumbent strongman President Gurbanguly Berdymukhamedov in the gas-rich republic — would increase the presidential term from five to seven years and remove the presidential age limit of 70 from the constitution.
8A landmark event, part of the project to bring Azeri gas supplies to Europe, could take place next month – the signing of the final investment decision on the construction of the interconnector Greece-Bulgaria (IGB), according to an article carried by rosinvest.com. The IGB construction is projected to start in March 2016 and close in 2018. The interconnector with Greece will enable Bulgaria to make a big step toward reducing its almost total dependence on Russia for gas supplies, the article "Azerbaijan and the Gas Hopes of Bulgaria" reads. With the South Stream gas pipeline project now abandoned by Russia and the risk of potential disruption of Russian gas supplies via Ukraine still existing, Bulgaria now has all its hopes of energy diversification pinned on Azeri gas which the country could start receiving via the IGB. [rosinvest.com]
9Azerbaijan expands cooperation with Turkey, Russia and Macedonia in fighting the financing of terrorism and money laundering. In accordance with the agreements Azerbaijan will cooperate with Turkey and Macedonia in the field of exchange of financial information. The agreement with Russia provides for cooperation in the fight against terrorism financing and money laundering.
10Absheron Hotel Group launches its fourth hotel – BOULEVARD HOTEL BAKU in the capital of Azerbaijan. The hotel is affiliated with the Autograph Collection, Marriott's brand featuring an exclusive portfolio of upscale independent hotels and resorts. Named after the eponymous seafront walking promenade, Boulevard Hotel offers 818 comfortable rooms and it will be the largest conference hotel in Azerbaijan. It provides perfect accessibility to all major business and cultural sites of the city as well as the finest facilities that are designed to suit a wide variety of occasions and functions. Boulevard Hotel is one of four hotels Absheron Hotel Group will operate in Azerbaijan. The first hotel, the 167-room Pik Palace, was opened in December 2013 in Shahdag Mountain Resort, followed by the opening of a 164-room Park Chalet in January 2015 and a 150-room Intourist Hotel Baku, in May 2015. Absheron Hotel Group is a young hotel management company in Azerbaijan. It aims to become a strategic hospitality industry player with a medium-term aspiration of taking a leading position in national and regional markets, through establishing a world-class portfolio of hotels and resorts.
Afghanistan Facing Strong Headwinds to Growth
Afghanistan's economy grew by around two percent in 2018 despite progress in economic policies, likely leading to further increases in poverty and deterioration in living standards, according to the World Bank's recent Afghanistan Development Update.
Released today, the latest edition of the biannual publication highlights the negative combined impacts of conflict, drought and political uncertainty on the Afghan economy, resulting in the lowest growth rates among South Asian economies in 2018.
"Afghanistan faces challenges of insecurity, election-related political uncertainty, potential declines in international security support, in addition to the drought in 2018" said World Bank Afghanistan Country Director Henry Kerali. "Any one of these shocks would normally generate strong headwinds to growth. Afghanistan has faced all of these concurrently".
The Development Update publication notes that economic management remains strong in Afghanistan and prospects are improving for 2019, with growth expected to accelerate to 2.5 percent with the easing of drought conditions. Government policies have continued to support low inflation, improved revenue collection, and a limited fiscal deficit.
According to the report, slow growth generally reflects the impact of negative shocks rather than deterioration in government policy. In fact, government has, by many measures, maintained progress with policy reform even during these difficult times. Government revenues reached a new high of nearly 190 billion afghanis in 2018, up seven percent from 2017, the Update notes, while budget execution rates also reached record levels. The government spent 92 percent of the available national budget in 2018 and is on track to repeat this strong performance in 2019.
Predicated on continued strong economic management, the World Bank projects improvements in economic growth over coming years. Growth is expected with improving weather conditions to accelerate to 3.2 percent in 2020 and to 3.5 percent in 2021, with the resolution of election-related political uncertainties.
Over the longer-term, much faster rates of growth are required to significantly reduce poverty from high current levels. According to the report, the potential for much-faster growth exists, but will only be realized under certain conditions.
"For government, more work is needed to improve the business environment, ensure a smooth election process, and prevent corruption and mismanagement of scarce fiscal resources over the difficult months to come. The international community can also play a vital role in supporting private confidence and growth by committing to security and aid support and ensuring that this support is closely coordinated and aligned with government plans" said Henry Kerali.
The Development Update notes that any political settlement with the Taliban could bring major economic benefits through improving confidence and encouraging the return of Afghan capital and skilled workers from overseas. Realizing such benefits, however, will depend on achieving a sustained and substantial improvement in the security situation.
"Whatever happens, rapid growth will only be possible with improved security under a government that remains committed to private sector development, respects the rights of investors, and maintains the gains Afghanistan has achieved over the past two decades towards establishing strong and impartial government institutions" added Henry Kerali.
The growth we want is sustainable: Harnessing innovation for a circular economy for all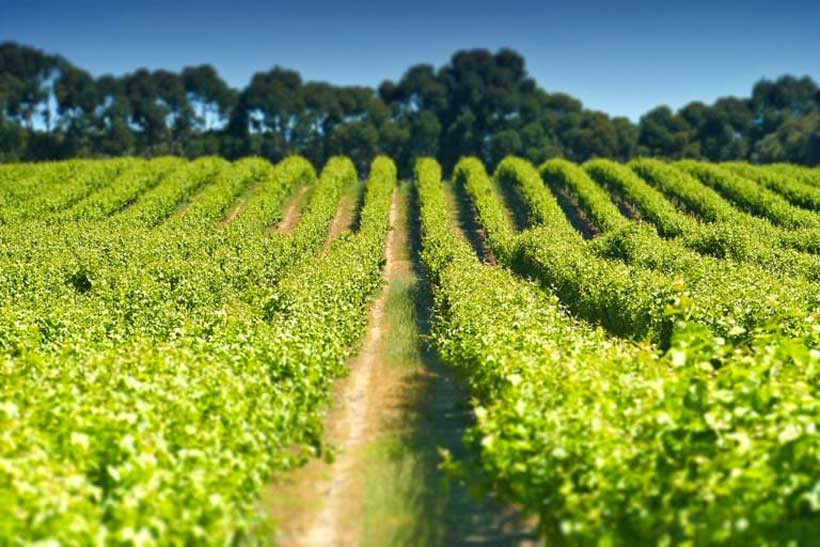 With rapidly growing competition for resources and increasing waste and pollution, the need to move towards an inclusive circular economic system is growing. A circular economy has the incentives and means to use existing resources in an efficient and sustainable fashion – relying on renewable energy sources, extracting more value from waste products, minimizing food waste, and increasing the quality of life for all segments of society.
Perhaps most importantly, this transition poses tremendous opportunities. While, coupled with rapid technological change and increasing globalization, some existing jobs, economic sectors, and production processes will become obsolete, it will also nurture fertile ground for new and green jobs and new economic sectors. This is already happening: the rapidly growing sharing economy is one example of how we can not only use resources more efficiently, but also make them increasingly affordable.
But we are only getting started and have a long road ahead of us. The Circularity Gap Report presented at the 2019 World Economic Forum Annual Meeting in Davos estimates that only 9% of the global economy is circular today. That is not enough. We clearly have to move faster. The problem is that we cannot know in advance what will work and what will not. Instead, we have to try out different solutions and scale up what works. In other words, we need innovation. But innovation does not only mean scientific research and shiny new technologies: the ways we use them, the ways we set the rules of the game, and the ways we create the right incentives matter much more.
This was the central message that emerged from the discussion "The Growth we Want is Sustainable: Harnessing innovation for a circular economy for all", organized by UNECE and UN Environment on 9 July as a side-event for the 2019 High-Level Political Forum. Speakers from governments, businesses, and civil society shared ideas and experiences from different parts of the UNECE region and beyond.
"The circular economy is a compulsory choice for a sustainable world" said UNECE Executive Secretary Olga Algayerova. Emphasizing the need for innovative solutions to re-shape linear economies, she highlighted the importance of exploring new channels to move forward: "We are in the midst of a fourth industrial revolution, which is changing the societies and economies in ways we have never imagined before. Therefore, what we need is to enable experimentation – with technologies, policies, governance arrangements, and business ides".
UN Environment Goodwill Ambassador and solar aviation pioneer Bertrand Piccard warned that today's model of quantitative growth is leading us to environmental chaos, climate change and depletion of natural resources. "Qualitative growth means that we can create jobs and make profit by replacing the old, outdated, inefficient and polluted infrastructures by new modern and efficient ones, ones that can protect the environment. This is the market of the century", he urged, arguing that "this is the way to speak the language of the people we want to convince".
Central to the resulting multi-stakeholder dialogue is innovation – the driving force of the transition towards inclusive and circular economic growth. Stakeholders, including representatives of UNECE member States Sweden, Germany, Georgia and Finland, as well the World Business Council for Sustainable Development (WBCSD), discussed challenges, opportunities and best practices of transforming the existing system of production and consumption patterns from a life-cycle perspective.
This mechanism involves applying frontier technologies, such as IT and artificial intelligence, business models that re-shape product life-cycles, and sharing platforms in different sectors which make way for more sustainable consumption. The high cost of experimentation calls for knowledge-based solutions to identify the right partnerships and sources of finance that will enable and promote innovative high-growth entrepreneurship within SMEs towards a new service-based economy. R&D partnerships with academia in less advanced economies will ensure the necessary digital transfer, while developing targeted skills and supporting life-long learning for the jobs of the future, and distributional aspects through bold social protection, will ensure that no-one is left behind.
Stakeholders further expressed their wish to continue the dialogue on inclusive circular economic growth and long-term sustainability, and to look into supporting policies, norms and standards, developed through multilateralism and partnership at the regional and global level, to reach the ambitious Sustainable Development Goals of the 2030 Agenda.
UNECE fosters cross-sectoral linkages to further accelerate these processes, bringing countries, civil society, and the private sector together towards the common goal of a systemic transition to more sustainable production and consumption practices. To this end, UNECE is pooling its multisectoral expertise through an integrated "nexus" approach to 2030 Agenda delivery. Examples of initiatives to support countries' shift to the circular economy include a resource management framework that helps make use of valuable resources from mining and landfill, policy recommendations on recycling, the development of a blockchain-supported application to enable a circular approach along garment and footwear sector value chains, and an innovative and unique IT- supported food loss management system to repurpose and bring back into the supply chain food that would otherwise be lost.
Security of 5G networks: EU Member States complete national risk assessments
Following the Commission Recommendation for a common European approach to the security of 5G networks, 24 EU Member States have now completed the first step and submitted national risk assessments. These assessments will feed into the next phase, a EU-wide risk assessment which will be completed by 1 October. Commissioner for the Security Union, Julian King, and Commissioner for the Digital Economy and Society, Mariya Gabriel, welcomed this important step forward and said:
"We are pleased to see that most Member States have now submitted their risk assessments. Following the support expressed by the European Council on 22 March for a concerted approach, Member States responded promptly to our call for concrete measures to help ensure the cybersecurity of 5G networks across the EU. The national risk assessments are essential to make sure that Member States are adequately prepared for the deployment of the next generation of wireless connectivity that will soon form the backbone of our societies and economies.
We urge Member States to remain committed to the concerted approach and to use this important step to gain momentum for a swift and secure rollout of 5G networks. Close EU-wide cooperation is essential both for achieving strong cybersecurity and for reaping the full benefits, which 5G will have to offer for people and businesses.
The completion of the risk assessments underlines the commitment of Member States not only to set high standards for security but also to make full use of this groundbreaking technology. We hope that the outcomes will be taken into account in the process of 5G spectrum auctions and network deployment, which is taking place across the EU now and in the coming months. Several Member States have already taken steps to reinforce applicable security requirements while others are considering introducing new measures in the near future.
We need all key players, big and small, to accelerate their efforts and join us in building a common framework aimed at ensuring consistently high levels of security. We look forward to continuing our close cooperation with Member States as we begin the work on an EU-wide risk assessment, due to be complete by 1 October, that will help to develop a European approach to protecting the integrity of 5G."
National risk assessments include an overview of:
· the main threats and actors affecting 5G networks;
· the degree of sensitivity of 5G network components and functions as well as other assets; and
· various types of vulnerabilities, including both technical ones and other types of vulnerabilities, such as those potentially arising from the 5G supply chain.
In addition, the work on national risk assessments involved a range of responsible actors in the Member States, including cybersecurity and telecommunication authorities and security and intelligence services, strengthening their cooperation and coordination.
Next Steps
Based on the information received, Member States, together with the Commission and the EU Agency for Cybersecurity (ENISA), will prepare a coordinated EU-wide risk assessment by 1 October 2019. In parallel, ENISA is analysing the 5G threat landscape as an additional input. 
By 31 December 2019, the NIS Cooperation Group that leads the cooperation efforts together with the Commission will develop and agree on a toolbox of mitigating measures to address the risks identified in the risk assessments at Member State and EU level.
Following the recent entry into force of the Cybersecurity Act at the end of June, the Commission and the EU Agency for Cybersecurity will set up an EU-wide certification framework. Member States are encouraged to cooperate with the Commission and the EU Agency for Cybersecurity to prioritise a certification scheme covering 5G networks and equipment.
By 1 October 2020, Member States should assess in cooperation with the Commission, the effects of measures taken to determine whether there is a need for further action. This assessment should take into account the coordinated European risk assessment.
Background
Fifth generation (5G) networks will form essential digital infrastructure in the future, connecting billions of objects and systems, including in critical sectors such as energy, transport, banking, and health, as well as industrial control systems carrying sensitive information and supporting safety systems.
The European Commission recommended on 26 March 2019 a set of concrete actions to assess cybersecurity risks of 5G networks and to strengthen preventive measures, following the support from Heads of State or Government for a concerted approach to the security of 5G networks.
The Commission called on Member States to complete national risk assessments and review national measures as well as to work together at EU level on a coordinated risk assessment and a common toolbox of mitigating measures.