Crisis report: African and European refugee crisis
No visible victims on the first sight, no direct opposing parties and enemies, but yet more than 1.800 casualties in less than five months. This time crisis report won't be focused only on one country. More than just one country today faces numerous refugees' problems.
The events in North Africa and the Middle East continue to raise issues in migration trends in Europe. Europe is one of the most important regions in terms of migratory flows based onInternational organization for migration (IOM). Amnesty International (AI) has reported on more than 2.500 drowning or missing in the Mediterranean in 2014 alone. The real number is probably a lot higher than official records, since not all of the boats were spotted and detected. By the end of April this year, more than 1.800 people drowned in shipwrecks in the Mediterranean and Aegean Seas and the number are expected to grow. The number is twenty times higher than it was last year at the same time. Based on United Nations (UN) reports this year about 60.000 people from Africa and Middle East went on a dangerous road towards a better life.
Italy, Malta, Greece and Spain are on the front lines of humanitarian crisis and are confronted with a growing number of refugees and asylum seekers. In the European Union (EU) that should work as one, policies that country which accepts refugees is considered responsible for their care, this unity is not seen. An improvement could be made in the foreseeable future with EU policy that has been unfortunately negative excepted by some of the member states. Suggestion of solidarity and even burden for EU countries was made by the European Commission with the help of the European Parliament in which all countries should accept a proportional number of refugees on their territories. The quota scheme for distribution of asylum seekers, published in European Migration Agenda has already been dismissed by a number of EU countries. Against suggestion are Great Britain, Spain, Hungary, Estonia and Slovakia. Italy, Malta, Germany and Austria agree with the suggestion. The volunteer or obligatory taking in refuges and people who need international protection is still in question. Countries have different views on what such system would bring. On one hand are Great Britain and its followers with opinion that that would further encourage people to come to Europe and on the other hand are ones that believe such actions will lead to decrease in number of immigrants. For years the EU has been struggling to harmonies asylum policy. That is difficult with 28 member states, each with their own police force and judiciary. The relocation scheme still needs some improvement regarding ties to member states, such as family members residing, language abilities and the strength of the existing ethnic community among many others.
From 16 million refugees in the world, there are approximately 1.5 million recognized refugees living in EU member states plus in Norway and Switzerland based on European Council on Refugees and Exiles. The difference between refugees and asylum seekers exists. A refugee is defined by the Geneva Convention from the year 1951 that has been ratified by all EU member states. A refugee is a person who, owing to a well-founded fear of being persecuted for reasons of race, religion, nationality, political opinion or membership of a particular social group, is outside his or her country of nationality and is unable or, owing to such fear, unwilling to avail himself or herself of the protection of that country; or a stateless person, who, being outside of the country of former habitual residence for the same reasons as mentioned above, is unable or, owing to such fear, unwilling to return to. Asylum is a form of protection given by a state on its territory.Under EU rules, an asylum seeker has the right to food, first aid and shelter in a reception centre.They can apply for asylum after giving fingerprints and being interviewed by a trained case worker. The EU also has the Eurodac system – a common database of asylum seekers' fingerprints, which can be accessed under strict controls. Police use it to intercept false or multiple claims. They may be granted asylum by the authorities at "first instance". If unsuccessful, they can appeal against the decision in court, and may win. Asylum seekers are supposed to be granted the right to a job within nine months of arrival.
EUROSTAT statistics for 2014 show that the number of asylum applicants registered in the EU has increased to 44% from the previous year. The peak number in 2014 was 626.000 applications and in 2014 there were 1.2 asylum applicants per thousand inhabitants in the EU. One of three asylum seekers applied in Germany and further highest numbers of applicants were registered in Sweden, Italy, Hungary, France, Hungary, Austria, Malta and Denmark. The main citizenship of asylum seekers was from Syria (20% of all applicants), Afghanistan (7%), and Kosovo (6%). Last year, 45% of first instance decisions made on asylum applications were positive. In absolute numbers a total of almost 104 thousand persons was granted refugee status in the EU-28 in 2014, nearly 60 thousand subsidiary protection statuses, and just over 20 thousand authorizations stay for humanitarian reasons. Based on the UNCHR report number of asylum applicants from January till May this year was 40.500, where most of the applicants were from Kosovo, Syria, Iraq and Afghanistan.
European Council on 18th of May established EU naval operation – EUNAVFOR MED to disrupt human smugglers in the Mediterranean. It will consist of many phases. In initial one there will be surveillance and assessment of human smuggling and trafficking networks in the Southern Central Mediterranean. The second and third phases will be search, seize and disrupt the assets of smugglers, based on international law and partnership with Libyan authorities. NGOs and many international organizations are being sceptic about the EU military operation which goal is mainly to destroy smugglers' boats inside the broader European Migration Agenda, due to the even greater risk to which operation may expose refugees and migrants and into forcing them to take even more dangerous routes to reach Europe. Maybe should Europe focus on saving lives of people instead on military operations?
Thousands of euros are put into the insecure road to "better" feature and more that millions into the rescue operations. Only EU operation Triton took 2.9 million euros pro month, another one Poseidon 600.000 pro month and another 570.000 euros were spent for operation Mare Nostrum Lampedusa. Could this amount of money be spent in other directions? Maybe West is not having the right focus, maybe West is not facing the core problems, the problems that have led to migration in the first place. War is waging in Iraq, Somalia, Libya, and other Sub-Saharan countries on the African continent, lack of job opportunities, insecurity, prosecutions, poverty and overall no perspective for the future, force many to seek a better life in the old continent. We are letting immigrants to drown, waiting for papers on the streets without shelter, without food, income and without dignity.
It looks like the European Union is not as open to foreigners as some have emancipated. Negative responses to quotes about taking in the refugees in a lot of EU member countries have come to me as a surprise. The great problem represents the fact that right national orientated parties are using immigrants in gaining greater support.A tragedy of epic proportions as named by The United Nations has reached such levels also because of an act of government policy. For some it looks like Europe does not want to save refugees because that leads to further consequences. It looks like a policy that was chosen by some countries is let's let them down (drown) so that people will stop trying to make that perilous sea journey. I am not illusionist I know all cannot be saved and found in a vast sea, but intentionally making policies towards deterrence of new refugees and asylum seekers to come to Europe should not be made by countries that called themselves democracies. People flee their countries with not without a reason. It is unimaginable that every single one of immigrants has risked their lives for a present that is in some cases even worse than the situation they were running away from. Beside political solutions in the EU, solution for stabilization of countries from which refugee come from being the most important thing in solving the problems and not just focusing on human trafficking.
The fall of the Montenegrin dictator and its impact on the Balkans geopolitical balance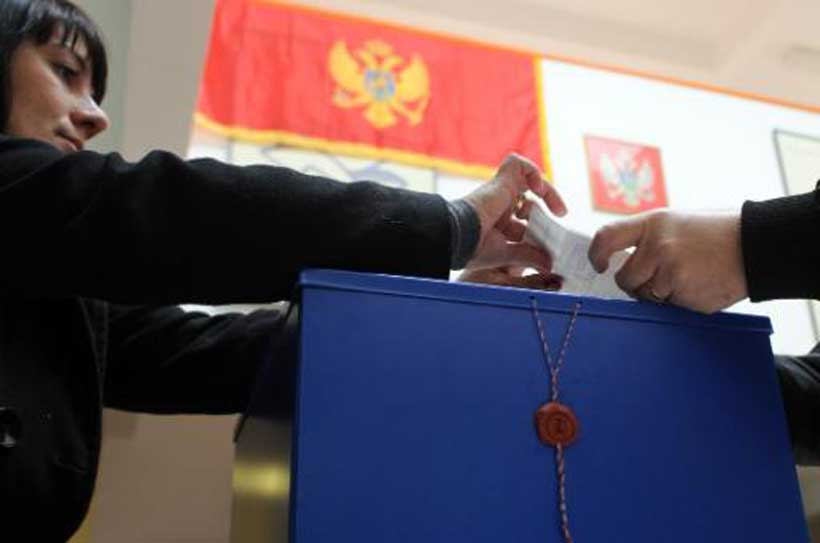 At parliamentary elections held in Montenegro on August 30, for the first time in history, the government was replaced in elections. Democratic Party of Socialists, which was in power since 1991, won 35.06%, or 143,548 votes, coalition "For the Future of Montenegro" 32.55 % or133,267 votes, coalition "Peace is Our Nation" won 12.53 % or 51,297 votes, coalition "Black and White" 5.53% or 22,649 votes, Social Democrats 4.10% or 16,769 votes, Bosniak Party 3.98% or 16,286 votes, SDP – Strong Montenegro 3.14% or 12,839 votes, Albanian List 1.58% or 6,488 votes , and the Albanian Coalition Unanimously 1.14% or 4,675 votes. The Croatian Civic Initiative won 0.27% or 1,115 votes, and the Croatian Reform Party 0.13 % or 532 votes, and they did not pass the census. At elections voted 76.65% percent of registered voters, ie 413,954 of them, of which 409,451 were valid ballots.
The numbers are relentless: the parties that made up former ruling coalition won a total of 181,267 votes in this election, which is as much as 26,000 less than the three-party coalition. The three opposition blocs won a slender majority of 41 of the 81 seats in parliament. Coalition "For the Future of Montenegro" won 27 seats, "Peace is Our Nation" won 10 and "Black on White" won 4 seats. President Milo Djukanovic's Democratic Party of Socialists, DPS, which has been in power for decades, won 30 of the 81 seats. The party controls 38 seats with the support of MPs from minority parties, because the Social Democratic Party of Montenegro does not want to deal with Djukanovic.
Three main opposition blocs that won a slender victory in recent parliamentary elections in Montenegro have committed not to seek to withdraw recognition of Kosovo or change the country's national symbols. The new ruling majority will also honor all current international commitments, such as membership of NATO. Zdravko Krivokapic, leader of the pro-Serbian bloc "For the Future of Montenegro", Dritan Abazovic, leader of the civic "Black on White" coalition and "Peace is Our Nation" coalition leader Aleksa Becic made these pledges as part of an agreement about the key obligations of the new government.
"This agreement is confirmation that the new democratic government will be pro-European, pro-Western and pro-Montenegrin … There is no change to Montenegro's foreign policy path, only its strengthening," Becic told a press conference. Basically, the main role of this agreement was to appease the most powerful states of the West. The text of the agreement was written, except in Serbian, in German and English, but its contents, even a few hours after the signing, were not known to the leaders of the Democratic Front – Andrija Mandic, Milan Knezevic and Nebojsa Medojevic. This detail indicates that the ambassadors of four Wetern strongest countries(United States, United Kingdom, Germany, France), were informed about the content of the agreement rather than the leaders of the Democratic Front, which is the strongest political player in the three-member coalition, which undoubtedly indicates that the international factor had a great influence in writing the text.
According to the agreement the new government will also depoliticize key state institutions to ensure an uncompromising fight against crime and corruption. Opposition leaders said the new government will not carry out revanchism on a political or any other basis. However, Krivokapic said the new government will withdraw the hotly contested Freedom of religion law, which had angered and alienated the large Serbian community and the Serbian Orthodox Church. He said the current law endangered property rights.
"We will not accept a law that endangers property and does not provide the most important right to freedom," Krivokapic said.
That Djukanovic was in a world of his own, with a narrowed consciousness, became clear when he announced the founding of a church at a DPS party congress. As if Montenegro were not a secular state and as if churches are established by party decrees! Since parliament passed the Freedom of religion law in December 2019, tens of thousands of Serbian Orthodox Church supporters have been protesting in public, demanding its withdrawal. The law was undemocratic and with only one goal, to seize property from the Serbian Orthodox Church. Even if the Serbian Orthodox Church called for an agreement, the Democratic Party of Socialists has consistently rejected it, with public threats that only the Montenegrin Orthodox Church can exist in Montenegro.
Since Montenegro is not a democratic state, Djukanovic hoped to win again with undemocratic methods. The government has completely controlled the elections in Montenegro for decades; it had an army of safe voters, the media, huge funds, the security apparatus and electoral rolls full of phantom voters – yet it still lost. This speaks not only of the erosion of a clientelist and corrupt order, which even the most loyal supporters are slowly abandoning, but also of the enormous democratic potential and desire of citizens to control power and trigger change.
Clearly the Serbian Orthodox Church played a huge role in these elections. But, it would be wrong to conclude that Djukanovic was overthrown only by the Serbian Orthodox Church and by the contested Law on Freedom of Religion.
His other opponent was civic Montenegro. As much as propaganda wants to disguise it, civic Montenegro also voted against Djukanovic's Democratic Party of Socialists – dedicated citizens who believe that Montenegro needs a government that will build institutions, implement necessary economic reforms, establish a fairer income distribution, strong health and education systems, stop the departure of young people and professionals, reform the judiciary, introduce the rule of law, move faster towards the European Union and create a state for everyone. All those who believe that sensitive issues should be resolved by compromises, and not by deepening divisions, also voted against Djukanovic. Governments committed to the public interest address sensitive issues through dialogue. Djukanovic did not have that sensitivity. Instead of negotiating with the Serbian Orthodox Church, he sought an enemy.
As in other autocracies, when leaders move out from reality, they get deposed, even when the whole security apparatus is on their side. Montenegrin dictator had been operating for a long time with uncontrolled power. He surrounded himself with extreme Montenegrin nationalists or with clients who pushed him towards ruin with their constant demands to insert another letter in the alphabet and repaint history … as if identity can be "rounded off" by force.
Conclusion
Djukanovic, as the president of Montenegro, will be in power until 2023. However, almost without any authority, because the function of the President of Montenegro is protocol, the real power is in the Government of Montenegro. Given Djukanovic's criminal biography, it can be expected that his term will end much earlier, and that he will be prosecuted.
What is important to point out is that these parliamentary elections also affected the geopolitical balance of power in the Balkans. Pro-Serb parties will have the most power in the new government, with a tendency to take full power in the next elections. With the separation of Montenegro from Serbia in 2006, Serbia lost access to the sea and gained another hostile state in the region, because Djukanovic constantly pursued a hostile policy towards Serbia. Serbia will now regain a strategic ally in Montenegro, and will be given an even stronger economic presence in Montenegro. This will significantly strengthen the position of official Belgrade, and enable a stronger policy towards Kosovo and Bosnia and Herzegovina. Without a doubt, the fall of Djukanovic at the same time marks the rise of Serbia as the absolute leader of the Western Balkans.
Enough Of Double Standards!
Deutsche Welle recently published a comment on Bosnia-Herzegovina written by Stefan Schwarz,a renowned German politician. In this text, the author advocates a revision of the German policy towards Bosnia, proposing a change of the country's constitution, which needs to be jointly supported by Germany and the US. According to Schwarz, the current Bosnian constitution, imposed on the Bosnians by the American 'peacemaker' Richard Holbrooke in 1995, amputated the country's territory and destroyed its soul. The Dayton operation formally saved the state of Bosnia-Herzegovina, but has dimantled its vital functions. Moreover, it has rewarded the convicted war criminals with huge parts of its territory, which is now controlled by these corrupt oligarchies as their private property, absolutely guaranteed by the international contract signed in Dayton. Therefore, says Schwarz, the German Chancellor, Angela Merkel, commonly considered the most powerful woman in the world, has a great responsibility to use her power to press for a constituional order that would make Bosnia compatible with other European countries.
A systematic dissolution, from Lisbon to Dayton
It is difficult not to agree with Mr. Schwartz in his diagnosis of the Bosnian problems. It is also difficult not to agree about the need for constitutional changes, although the author does not go into specifics. Simply, there is no doubt that the current constitution must be changed if the state of Bosnia-Herzegovina is ever going to start functioning. For, the Bosnian state institutions are, first and formost, blocked by the existing constitutional structure, and only then by the will of the local ethno-nationalist leaders, who only take advantage of it. Yet, the point at which we, as Bosnians who remember the country's recent past, have to disagree with Mr. Schwarz is the thesis that Bosnia's ethnic partition was simply a result of the US-sponsored Dayton Peace Agreement.
For, Dayton was only the concluding part in the process of systematic dissolution of the country's sovereignty, launched and sponsored by the European Union and the United Nations, and carried out by their nominated representatives, Lord Carrington, Jose Cutileiro, Cyrus Vance, Lord Owen, Thorvald Stoltenberg. This process began at the Lisbon Conference, in February 1992, several months before the outbreak of the war, havingresulted with the Carrington-Cutileiro Plan, the first internationally sponsored plan for ethnic partition of Bosnia. The very existence of this pre-war plan shows that ethnic partition was not proposed as a provisional solution for the ongoing war, as has been repeated many times ever since, including the comment by Mr. Schwarz. Rather, the war itself, withethnic cleansing as a tool in the creation of ethnically homogenous territories out of the single territory of Bosnia-Herzegovina, served as an instrument in the physical implementation of the concept of ethnic partition. This concept was first prescribed by Carrington and Cutileiro in 1992, and then adopted in all subsequent 'peace plans': Vance-Owen Plan in 1992, Owen-Stoltenberg Plan in 1993, the Washington Agreement in 1994, the Contact Group Plan in 1994, and the Dayton Agreement in 1995. Interestingly, the only concept that has been on the table in all these plans was the concept of Bosnia's ethnic partition. No EU, UN, American or Contact Group initiatives have ever tried to consider any other option: Bosnia-Herzegovina's ethnic partition has always been a must. Even those rare individuals who attempted to challenge the concept itself have even more rarely noticed that it had had a history that did not start in Dayton and that no alternative solution has ever been proposed. Therefore, ethnic partition of Bosnia-Herzegovina was not a clumsy mistake made by Holbrooke and the Americans in Dayton; it has been a strategy adopted by the UN, the EU, and all relevant global powers, a strategy that has not been abandoned to the present day.
A division of non-divisible, a transfer of non-transferable
This prolonged international consensus about the concept of Bosnia's ethnic partition craves for identification of its authors and explanation of its broad acceptance among the most relevant global powers (which includes not only the EU and the UN, but also all individual members of the Contact Group: United States, United Kingdom, France, Germany, Italy, and Russia). However, let us first take a look at the concept from a theoretical point of view. Political and constitutional theory claims that sovereignty is, above all, non-divisible and non-transferable. What was being proposed as a 'solution' for Bosnia-Herzegovina, from Lisbon to Dayton, was exactly the opposite: a division of the state's sovereignty, with a transfer of sovereignty to its three ethno-religious groups, so as to assign them parts of its territory over which they would gain sovereign control. Under these conditions, these groups have been labelled as 'constituent peoples' – a category otherwise non-existent in political and constitutional theory – as if they posses the primary sovereignty and thereby constitute the state of Bosnia-Herzegovina, whose sovereignty is a secondary one, derived from theirs and divided by implication. According to the Dayton Constitution, even the last remnants of Bosnia's divided sovereignty have eventually been transferred to the so-called Office of the High Representative, so that the High Representative has remained the only level at which sovereign decisions can be made. At all other levels, including the level of the state of Bosnia-Herzegovina, all decisions can be blocked by leaders of the three ethno-religious groups, which practically makes these leaders sovereign. Yet, the current High Representative has abandoned even these, very limited constitutional powers, so that in reality no sovereign decisions can be made above the level of ethno-religious leaders. In other words, as noticed by Mr. Schwarz, it is not their irrational nationalism that creates their blockages on the level of the state; it is the constitutional structure which deprives the state of its sovereignty.
The British 'solution'
Yet, who was powerful enough to reverse the universally valid constitutional principles, and why has this reversal been applied to Bosnia-Herzegovina, of all the countries in the world? After all, why this has encountered such approval by the most powerful global structures, such as the EU and the UN, as well as the most relevant individual powers, although the principles applied to Bosnia-Herzegovina are exactly the opposite from the principles upon which they are all built? Given the presence of British diplomats in all 'mediating' combinations before and during the war in Bosnia, and given the fact that the concept of ethno-religious partition is a concept the British diplomacy had previously applied in the process of decolonization of India, with the consequent creation of India and Pakistan (including the secession of Bangladesh), and also in Palestine and Cyprus, one may only speculate why the British Foreign Office put the ethnic partition of Bosnia-Herzegovina among its geopolitical priorities. In a broader perspective, it is certain that such partitions have never produced any degree of stability, as its advocates tend to claim; quite the contrary, all these parts of the world have become permanently unstable after application of the British 'solution' in the form of their ethnic or ethno-religious partition. Whether permanent instability along or around particular geopolitical points is one of the pillars of British geopolitics or not, remains to be more broadly explained by its historians; this is not a proper place for that. However, a more fundamental question is, why such a 'solution' applied to Bosnia has been acceptable to so many relevant global players, including the US, Germany and the entire EU? Probably we can never reach a clear and comprehensive answer to this question, either. However, in this very context, a clear response is required to Chancellor Merkel's recent claim that "Bosnia needs more empathy": Bosnia does not need any degree of empathy – empathy is to be offered to the powerless. What Bosnia needs is that the global powers simply cease with application of double standards, and start applying to Bosnia the same principles, concepts and values they apply to themselves. Above all, that these powers give Bosnia back its innate right to sovereignty.
Is the EU risking geopolitical irrelevance in its own backyard? Lessons from Covid-19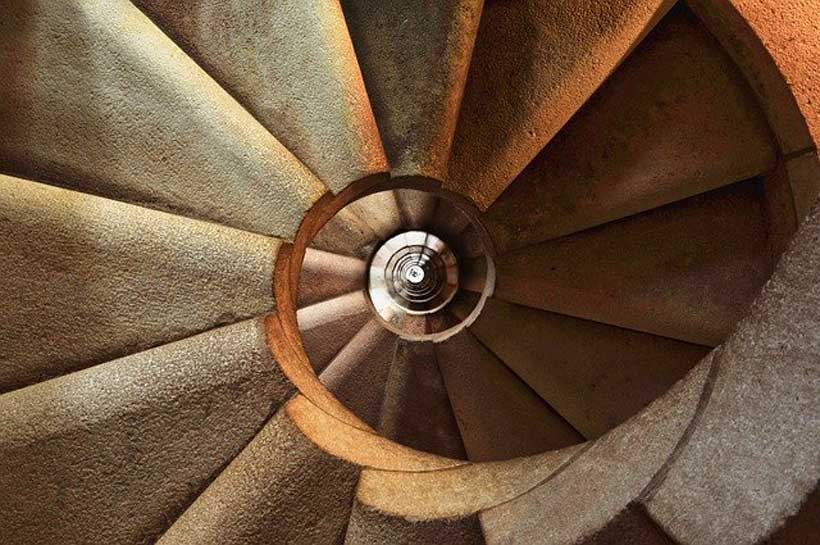 Covid-19 and the global landscape
Undoubtedly, it is hard to make complete sense of the impact of such an unprecedented – at least in our modern times- global crisis and it would be premature to make any definite assessment. However, from a geopolitical perspective, it would be safe to assume that it has reinforced existing tendencies that were already underway over the last decade: On the one hand, a retreat to the nation-state. On the other hand, it has led to an acceleration of re-regionalisation, mainly due to the decoupling of global supply chains. These two apparently opposite trends are in fact two sides of the same coin, signalling a departure from hyper-globalisation.
Multilateralism has suffered a serious blow in the aftermath of the pandemic. President Trump's decision for the withdrawal of the US from the WHO is indicative. The escalating US-Chinese trade war has now been coupled with a war of narratives, with each side blaming the other for ineffective response to the pandemic.
Caught between this new wave of competition, the image of EU has also suffered a blow, due to the late response of the majority of member states to the pandemic, and more significantly, due to the early lack of solidarity between its very own members.
Amid this current unpredictable landscape, with eroding post-WWII international institutions, Washington's self-isolation, a rising China and an assertive and regionally present/emerging Russia, the need for greater strategic autonomy is evident. EU has the opportunity but also the responsibility to step up as a champion of multilateralism. Hence, on FP level, a more strategic EU could finally justify von der Leyen's characterisation of her Commission as a ''geopolitical'' one.
However, in order to do so, the EU should begin with its own backyard, the seriously-affected and volatile Western Balkans.
EU and the WB, the enlargement's state of play
It was in October 2019, when a much-anticipated green light for the start of the negotiating process for Albania and North Macedonia was denied by France, followed by Denmark and the Netherlands, on the grounds that the entire framework of the membership process should first be revised.
Sympathisers perceived it as an honest questioning of the effectiveness of the existing framework. Critics attributed this decision either to president Macron's need to bolster his leadership image at the European level or the need to satisfy the French public's increasingly sceptical attitude towards EU enlargement. Regardless of the rationale of this decision, it was still another indication of intergovernmentalism's privacy in its FP setting, threatening to impel the progress achieved over the last years in the Western Balkans and an additional blow to its credibility vis-a-vis its neighbours.
Even though this (myopic) veto was revoked in April 2020, following the promise of a revised enlargement methodology, accession negotiations are expected to last several years. The EU needs to step up in support in multiple ways in order to secure its credibility towards the WB states, while preventing further democratic backsliding in the region.
Impact of Covid-19 on WB
Covid-19 hit WB at a particularly peculiar period, with Serbia, North Macedonia, and Montenegro having their elections in 2020, whereas Kosovo's fragile governmental coalition under former PM Kurti was overthrown in late March.
Even though the average number of Covid-19 cases per capita stayed significantly lower than the majority of European states, the WB were particularly affected due to their weak health systems and vulnerable economies. The political effects of the pandemic are also significant, having resulted to rising populism and centralisation of power. Some leaders even attempted to politicise the pandemic, treating it as a political issue instead of a severe public health crisis. Susceptible to their long-tradition of playing their ''nationalist card'' at times of crises, the leaders of the WB have also increased their anti-EU rhetoric during the pandemic. Moreover, the instrumentalisation of the pandemic as a legitimising tool for additional authoritarian measures has exacerbated phenomena of state capture, especially in Serbia.
Foreign actors – disinformation campaigns on WB
Apart from risking a prolonged democratic setback, the pandemic's effect in the region has also a geopolitical dimension in an area characterised by geopolitical pluralism:
Since 2013, China has increased its (geo)economic presence through the ''Belt and Road'' project and the ''16+1'' format with questionable practices and no conditionality strings attached for the local political leaderships. The EU's late response to the crisis paved the way for greater Chinese involvement in the area. Beijing, attempting to switch the narrative of its own early inertness in dealing with the virus in its territory, launched a ''mask diplomacy'' campaign, providing with masks and essential medical equipment countries in need, including candidate states such as Serbia but even EU member states like Italy.The Serbian leadership seized this opportunity to blast criticism towards the EU, thanking China and ''brother Xi'' (in his own words) personally
Russia is frequently engaging in covert operations and disinformation campaigns, especially in Serbia and in one of Bosnia's entities, Republika Srpska. Kremlin also attempted to undermine the Prespa agreement between Greece and North Macedonia and is openly against the recognition of Kosovo. It also uses energy as a bargaining chip for political gains; In this case, sticking to its usual ''divide and rule'' strategy Kremlin has supported disinformation campaigns ran by state-owned media. The majority of them emphasise on EU's lack of solidarity and weaknesses, portraying Russia and other authoritarian models of governance like China as the ones that can guarantee efficiency/effectiveness and decisiveness in managing an imminent crisis.
Turkey, a candidate for membership itself, exercises its own influence through soft power (culture and religion), mainly in Muslim-populated Bosnia, Kosovo and Albania, but also in Serbia and North Macedonia, through economic means, adding to the region's complexity of overlapping and contrasting foreign interests.
These actors pose no threat to EU's prominence in the region (indicatively enjoying 75% share of the total trade) but could significantly sabotage democratisation. The more distant the European perspective will look, the less constrained the leadership of states like Serbia will feel to conduct business with them. Albania is one of the two (together with Montenegro) candidate states with full alignment to the EU foreign and security policy. Yet its candidacy status has stalled.
EU's economic presence in the region is disanalogous to its visibility and soft power, especially compared to the aforementioned foreign actors, partially due to their disinformation campaigns. Thus, in the dawn of the outbreak pandemic a similar pattern was repeated: EU was originally criticised for placing export restrictions on protective equipment during the virus' outbreak in Europe. Even though the restrictions were lifted quickly, as the European Commission first pledged €38 million for the immediate healthcare needs of the WB states in March, followed by a lucrative support package of €3,3 billion that was announced on 29 April, the reputational damage was already done.
Instead, rather than affecting EU's position vis-a-vis its Balkan partners, the current crisis should pave the way for a ''positive instrumentalisation'' of the crisis in order to avoid risking its geopolitical (ir)relevance.
Thus, the current crisis could be the start for greater, deeper and wider EU engagement in the region for the following reasons:
Increasing need for supply diversification in Europe and WB
As Mark Leonard recently noted ''the current pandemic could mark a paradigm shift in EU-China relationship. Thus, the pandemic's spill-over effect on supply chains will lead to a re-regionalisation process in an attempt to a partial decoupling of economic ties with China. This could give EU an advantage, consolidating its geographic proximity and economic primacy in the region and halting Chinese geo-economic overextension. China's ''Health silk road'' can generate asymmetries and the debt-trap phenomena in several states across its silk road map (Sri Lanka etc.) should be a point of concern among WB states.
US decline as a global hegemon and the eroding trust of its allies
The current US leadership is too inward-oriented, strongly committed to its ''America first'' doctrine. The President's counterproductive obsession in insisting on the Chinese origin of the virus and his decision to leave the WHO were just two recent examples that added to Washington's unwillingness to continue its post-WWII role as the provider of global public goods. Domestically, the political landscape is deeply polarised and divided before the upcoming elections. This overall decline is also reflected on the eroding trust of EU citizens and citizens of other traditional allies towards Washington.
Indeed, Beijing has managed to boost its leadership credentials globally, amid an increasingly introvert and isolationist US leadership. Nevertheless, the lack of transparency and credibility, two essential elements of hegemonic/stability theory/global leadership, coupled with the authoritarian character of its regime render China ill-suited for leading an increasingly ''headless'', also known as''G-Zero'' world.
To capitalise of the current situation while staying in line with its own set of values, the EU will have to:
Apply greater scrutiny using updated screening mechanisms on foreign investments, including Chinese ones, pushing sustainability and ESG (Environmental, Social, Governance) criteria. EU can lead the path towards greater sustainability in trade and investments, boosting its geo-economic credentials as a global regulatory power. EU should explore ways to include the WB in the European Green Deal and its ambitious economic goals for climate neutrality by 2050 for the avoidance of price disparities in energy. The EU could assist by sharing best practices and by outlining a clear ''green agenda'' for the Western Balkans, unlocking their significant potential in renewable energy, especially in hydro-energy. Overall, this crisis has been a reminder that supply chains in critical sectors should be reviewed.
Regardless the outcome of the global efforts for an effective vaccine and a return to normality, the economic recovery in the region will not be easy, according to World Bank report. Therefore, the full inclusion of the WB is a dire need for any post-reconstruction plan on behalf of the EU, regardless of the accession status stage/level. In other words, new carrots will have to be invented, complementary to the one of accession, as the accession carrot is losing ground in the near future due to low prospects and/or slow progress. Of course, economic support should go hand in hand with strings attached. The EIB as primary funding instruments, should outline clear conditionality criteria related to green economic goals, justifying its recent self-branding as the ''European Climate Bank''.
On a diplomatic level, other possible moves on behalf of the EU with constructive orientation could be finally granting visa liberalisation for the citizens of Kosovo. Finally, EU will have to keep demonstrating active support for the continuation of dialogue and the negotiations between Pristina and Belgrade, bypassing US involvement. Finally, upon approval of the negotiating frameworks for Albania and North Macedonia by the European Council, the EU should not let go of the momentum and carry on with the first intergovernmental conferences that will mark the formal start of the accession negotiations. This will be another strong sign of support to the progressive, pro-EU forces in the two countries.
In order to counter false narratives and improve EU's visibility in the region, an increase in the efforts to pushback disinformation campaigns of Russia and China both in the Western Balkans but also in its own territory and members, securing its own coherence and its external positive outlook. The new initiative in fighting disinformation is a step towards the right direction and the Western Balkans should be prioritised as a focal point. It has been proven that economic assistance per se is not enough to win hearts and minds.
Of course, internal coherence is a precondition. It was tested once again, bringing into the surface the traditional division between North and South, however, the capping stone of the negotiations led to a compromise, indicative of the Union's resilience. Greater internal coherence will result to greater credibility abroad, especially in the candidate Balkan states. For example, the EU member states have yet to reach an agreement on the migration pact. Also, it is hard to capitalise on its strong record of human right and RoL when still showing an ambiguous attitude vis-a-vis serious violation by the governments of Hungary and Poland. Emphasising on its strengths (social state, transparency) and capitalising on its recent economic agreement will send the right message to the WB states.
Kevin Rudd, the former prime minister of Australia, in an early Covid-19 essay warned that international institutions are becoming arenas of competition. The EU, with its 27 member states and diversity of voices, has been an arena of conflicting interests in its own. Paradoxically, it could be argued that its own tedious, yet successful – experience with multilateralism and fair compromises puts the EU in a better position to contribute to efforts of repairing multilateralism. However, it should start being taken more seriously by its very own people and why not, by the people that aspire to join it one day. This goal cannot be reached unless its first achieved in its very own backyard, the WB, through an increase of its credibility-visibility and active/practical role on multiple levels.