The Reluctant Dragon: Chinese Intelligence and Global Priorities
While China has accepted human security as a new framework to study modern security challenges, it has been very busy trying to show how the implications of human security can be intrusive and even invasive of state sovereignty.
Indicative of its confidence in projecting its own power outward across the global community, 'non-traditional security' includes not just people and populations but actual state security as well. Thus, China definitively inserts the rights and obligations of the state, and the chief imperative of state survival, as coincident with the desire to resolve and alleviate health emergencies, financial crises, natural disasters, nuclear pollution, political instability, and food shortages. By broadening the sphere of impact for human security to state functionality, China is operationalizing the ability to act in areas not necessarily deemed firmly within governmental jurisdiction. Not coincidentally, these problems represent most of China's domestic and emerging security interests.
Chinese domestic aspects of security
Wide-scale corruption

Ethnic unrest

Economic inequality/Social stability

Military modernization
Chinese regional aspects of security
Fishing disputes

Offshore oil and gas fields

Border security

Conflict between neighboring states
Chinese global aspects of security
Economic instability

American 'adventurism'
Chinese emerging aspects of security
Energy security

Environmental security

Cyber security

Maritime security
China's domestic and regional security aspects are fairly distinct: whether it be the new regime's focus on battling corruption or the Uyghur problem on its western borders or the growing concerns about economic inequality between urban and rural dwellers, China sees domestic security as an issue fully capable of being dealt with by the state and not open to interference or influence by external actors. This is interestingly another aspect where the lack of restriction on eligible targeting, foci, or participants in the intelligence gathering process draws a sharp distinction between Western and non-Western states. China has always seen very little difference between intelligence and information, between collection and research, and has not made an operational distinction between the domestic and international arenas. As a result, some of the greatest high-volume intelligence traffic arguably takes place inside China by the Chinese against other Chinese.
Chinese regional aspects of security give a strong hint of where China would be most motivated to insert intelligence efforts within its immediate neighborhood. China is most concerned with disputes that at the moment do not threaten it internally: primary amongst these are the disputes between the two Koreas, the Indo-Pak rivalry over Kashmir, the ongoing issues with Taiwan, and the general unrest within Central Asia. Ironically, the potential conflicts in offshore oil and gas fields could end up becoming a primary field of intelligence operations for China given how important energy security and resource scarcity factors into its concerns about future economic development and instability.
Much of the political culture and contemporary philosophy from the Chinese state today emphasizes state sovereignty and the principal of non-interference. Despite these so-called cultural and philosophical leanings the Chinese position is fraught with contradiction: China believes in pushing a grand strategy of reassurance that emphasizes cooperation with major powers and regional centers in order to demonstrate that it has benign intentions even as it grows ever more powerful. What that does not include, however, is an explicit Chinese commitment to simultaneously undermine any and all balancing coalitions that might be forming against China. Even more eloquent, and yet still somewhat contradictory, is a call for China developing a 'more sophisticated grand strategy comprised of four ongoing changes:'
The concept of security must be made more complex to include non-traditional aspects.

Chinese diplomacy must evolve so as to be more issue-based and functional rather than country-based.

Economic development must shift from dependence on foreign technology and export to domestic consumption and sustainable development.

China's use of 'soft power' must be enhanced so as to embrace shared values like good governance and transparency.
These objectives are entirely rational and perhaps in long-term operational forecasting these four dimensions will indeed show the way to where Chinese intelligence will begin to focus. But in the meantime domestic, regional, and global reality interferes with such long-term projection. For example, Chinese intelligence may already be focusing on issue-based operations but those issues de facto push them into specific countries. Thus, security issues will push China into Northeast Asia; economic issues will push China into Southeast Asia; energy and resource issues will push China into Central Asia; Island and fishing issues push China out into the South and East China Sea. All of these issues lead Chinese intelligence to focus on Japan, Vietnam, the Philippines, Malaysia, North Korea, Indonesia, Kazakhstan, etc.
It is sound policy to move economic development from dependence to sustainability. That goal, however, does not ignore the fact that Chinese economic strategy still focuses on taking advantage of severe trade/debt imbalances with other countries while economic reform to deepen and broaden domestic economic mobility and prosperity have so far been uneven at best. This reality cannot help but ultimately press deeply into the Chinese strategic intelligence condition. This is yet another perfect example of how malleable culture can be, especially in the area of intelligence analysis. China is clearly expert on understanding and knowing how to utilize the democratic, free-market, and human security buzzwords when positioning itself on the global stage. But as one Chinese analyst mentioned, China's leadership still believes in the two Karls – Marx and von Clausewitz – in that politics, economics, diplomacy, and military might are all aspects and tools utilized for the continuation of a single game. And what can a project that touches upon Chinese political culture and security consider itself without a pithy quote from the inimitable Sun Tzu:
'It is preferable to subdue a state whole and intact than to destroy. The skill in killing does not deserve the highest praise. To conquer the enemy without resorting to war is most desirable. The adepts in warfare are those who can conquer the enemy without fighting battles. They can win a complete victory without as much as wearying their own men.'
Despite this philosophical tradition that crosses the ages, many Western observers of Chinese intelligence find fault with it based on how little it mimics American conceptions. This fault-finding is misplaced as China's 2500 year tradition is also one that exemplifies a relatively merit-based bureaucracy that long preceded the rise of Weberian-style rationalist administration in the West and that has withstood to a degree even the irrational blows of Mao's Great Leap Forward and the Cultural Revolution. Thus, China's intelligence condition interacts with culture, to be sure, but it does not end up dominated solely by cultural factors. This only gives greater affirmation as to why a formula based on non-Western conditional realities would be a welcome addition into the analytical intelligence discipline and allow for greater debates with more predominant cultural explanations.
China has long felt comfortable occupying a major portion of the global stage and is simply aiming to ensure no one violates its personal space. One cannot sense the same sincerity, however, when the Chinese strategic intelligence condition discusses the need for a polycentric order and crows about multilateralism and respect for sovereignty. Be wary of such posturing: in this instance the positioning is not to ensure equality in balance but rather to inculcate regional domination and global leverage. China does not want the responsibility that comes with being the recognized regional or global superpower like the United States. This would be seen as inefficient and wasteful. It would be preferable to simply acquire the material, diplomatic, economic, political, and military benefits that would naturally come with such a position while not having to sacrifice too much in order to maintain it. This is the overwhelming distinction and contrast one discerns when building and comparing the Chinese strategic intelligence condition with others.
The Diversification of Violence and Foreign Policy
In a recently published essay for e-ir.info, Marianna Albuquerque, Coordinator of the South American Political Observatory, provides a succinct and accessible history of the theory of war as it has evolved according to shifting economic, geopolitical, and institutional realities.
Beginning with a brief discussion of what Élie Tenenbaum has elsewhere referred to as the system of "Westphalian regularity" that for many centuries defined the parameters of traditional warfare between and among states, Albuquerque pivots to an analysis of "irregular" or "asymmetrical" wars that, to a certain degree, have become anever more commonplace aspect of inter- and intra-national conflict in the modern era. She is keen to point out, however, that while irregular war does not in and of itself constitute a wholly new phenomenon, what is of significance is "the extent of its use."
Accordingly, with the advent of not just new kinds of war but also of the ways in which wars are conceived of and prosecuted, Albuquerque asserts that right now what is needed is a "new lexicon" that "must consider the social character and the human consequences of the diversification of violence" (emphasis added).This richly suggestive phrase establishes a useful prism through which it becomes possible to consider the potential ramifications of the various ways in which nations or non-state entities, be they corporations, drug cartels, or revolutionary organizations, aggressively pursue their interests.
Of primary importance is the necessity to briefly consider the relationship between the diversification of violence and the proliferation of violence. In the simplest of terms, the primary difference between these two ideas or concepts is what some analysts and scholars have identified as the emergence of new forms of violence or discord and merely the exponential multiplication of violence as a defining element of present-day politics. Ultimately, it is not that violence has expanded or increased in terms of magnitude. Rather, what is noteworthy is the observation that it is highly adaptive; that is, violence changes as a function of or response to innovations in the fields of technology, politics, commerce, and industry, among others.
It is impossible to provide a full and exhaustive catalogue of the many new forms of irregular or asymmetrical war that the world faces today. Included below, however, is an admittedly short and incomplete survey that can serve as a point of departure for further analysis of novel types of conflict and for thinking about how a progressive foreign policy can respond to the challenges they present.
The emergence and evolution of cyber warfare as a serious threat to national security and economic stability is certainly high on the list of potential disruptors to the global status quo.From the sophisticated joint U.S.-Israeli Stuxnet attack on Iranian nuclear infrastructure, to the North Korean operation against Sony Pictures in the wake of that studio's production and release of the satirical film The Interview, cyber warfare has become an increasingly common tactic employed by states and non-state actors to project power and influence beyond and across borders.
Similarly, the well-documented and exhaustively covered attempt by Russian troll farms and twitter bots to influence the American presidential contest in 2016 reveals the extent to which social media has become weaponized in order to sow chaos and confusion on the world stage. Regardless of the eventual result or actual degree of effectiveness of this campaign, what is certain is that this operation did cause many observers to call into question the integrity and security of U.S. elections and to raise doubts concerning the sanctity and legitimacy of the democratic process in this country.
Of related and increasingly relevant concern is the emergence of so-called of "stochastic terrorism." In a post from January 2011, an anonymous blogger breaks down this concept into two constituent elements: 1. The use of mass communication to incite random actors to carry out violent or terrorist acts that are statistically predictable but individually unpredictable. 2. Remote-control murder by lone wolf. Thus, in an age in which a post on a message board or a provocative tweet can potentially lead to catastrophic violence, it is imperative to address the fragile balance of preserving the fundamental right of freedom of expression and the need to predict and prevent acts of terror.
Other manifestations of irregular war include the evolution of the exploitation and deployment of mercenaries, paramilitary forces, and private security contractors in various hotspots such as Libya, Afghanistan, and Mozambique. Again, while this practice is not in and of itself entirely "new" per se, the extent of its use and its wide acceptance as an instrument of state power or international relations certainly demands the attention of those tasked with diplomacy and de-escalation of conflicts.
Additionally, economic policies like the institution of tariffs and the placing of sanctions, the formation of regional trade blocs and associations, and even debt ownership as a means of exerting influence over poorer nations, are ways in which different governments around the world often times project power.
In order to adequately address this diversification of violence, then, a progressive foreign policy must include certain fundamental priorities. Among these are taking the concrete and verifiable steps necessary to adhere to international peace treaties, trade agreements that protect workers and the environment, and promises to decrease and regulate existing stockpiles of nuclear, chemical, and biological weapons.
Furthermore, it is of paramount importance to re-evaluate government spending priorities and resource allocation in order to properly fund and support the necessary work of various international aid organizations and non-profit groups that advocate for increasing the health and well-being of vulnerable and marginalized populations. And perhaps most obviously, as the climate crisis becomes ever more acute with each successive year, the increased investment in new technologies that continue to diminish our reliance on fossil fuels and that address the profound threat posed by the scarcity of resources, including the limited availability of fresh water and adequate housing, should be a primary concern.
Finally, in a time defined as it is by increasingly high levels of insecurity, imbalance, and turmoil, revisiting the idea of hybrid peacebuilding has the potential to yield positive results. In its simplest formulation, hybrid peacebuilding" signals a willingness to accept and work with traditional institutions and values based on religious, tribal, and kinship connections, and to explore how they can be combined with those of modernity to bring a lasting peace."Perhaps by constructing lines of contact between the global and the subnational, an innovative and mutually beneficial solution to the problem of the diversification of violence can be achieved.
Covid-19: Impacts on Pakistan's Cybersecurity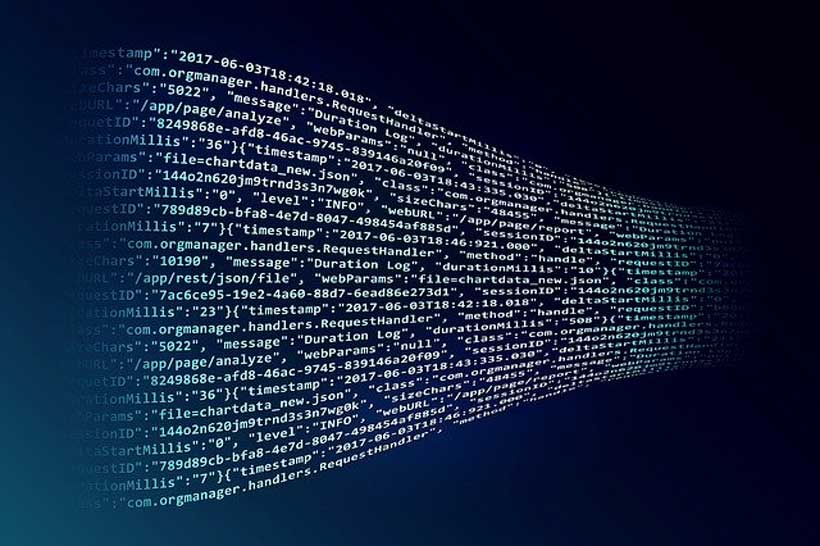 The Covid-19 pandemic still remains the most dominant factor affecting global scenario. Neither the superpowers nor the developing countries are spared of its curse. Whole world is in a crisis like situation whether it's a super power or state like Pakistan, which has already been facing external threat and internal instabilities. Like every other state in the world to continue the routine activities, Pakistan has shifted its workload to online databases. The shift to online forum has increased dependence on internet making the country equally concerned about safeguarding its cyber security – as safeguards and security systems of our cyber infrastructure are not so protective keeping in view the dynamic nature of cyber security. The government has recently launched its Digital Pakistan Policy which has acquired renewed significance in the current pandemic. Although it is a good initiative to facilitate the public but there are some loopholes that need to be addressed as Covid crisis seems to have prolonged indefinitely. There is a need to adopt effective measures so the weakness in the system can be effectively resolved on priority bases.
The current crisis situation has adversely impacted the educational hubs and other academic institutes which almost stopped functioning for a while. The government encourages the online classes and examination system. This not only helped schools and universities, but the research thinks thanks and other organizations were also able to resume their functions by utilizing online forum. Here the challenge for a country like Pakistan is the provision of fast and smooth internet connections in all the districts of country. But now days, students of KPK, Balochistan, Gilgit Baltistan and even in some districts of Punjab are facing connectivity issues. Students have raised their voices through social media forum and student Unions. Other than smooth provision of internet facility, state need to have a robust independent network security systems during Covid-19 because of more dependence on computer and internet networks and keep up with the rapidly changing cyber technologies. Dependence on foreign developed applications like 'Zoom' can be harmful in the longer term for privacy. Recently, an intrusion occurred during the webinar of Institute of Strategic Studies (ISSI) due to non-encrypted internet connection. In encrypted connection the risk factor still exists as the de-encrypted data is retained with the developers who can use it for their self-interest to harm the security of any state especially the states like Pakistan which is still in the nascent stage of acquiring and developing advanced cyber technology related tools. Another such incident occurred wherein the official website of Pakistan's Higher Education Commission was attacked by scammers but later on it was clarified by HEC that it was just that someone just took the screenshot and make changes in its HTML coding and uploads it , which seems to be , that website is hacked . Although this scam carried out in anger by internal rudiments was not so harmful and serious, but still it's an alarm to be prepared for the rising threats and technological challenges that could be hazardous. It is, thus a big question mark on the Pakistan's preparedness to face such challenges in future that could be serious in their nature.
Covid-19 has quarantined the people inside their homes; activities are limited to internet and computers. This has provided the cyber-criminals with the opportunity to breach the privacy and use it for their own interests. During this quarantine, people to kill boredom are downloading different kind of applications in their mobile phones and PCs and agreeing to give that application access to mobile data. This can be harmful and data of people can be used to cause damage to personal as well as national security, because this is an era of information warfare and any entity or state can take advantage of the data provided to them unknowingly. Cyber criminals and hackers whether they are from within the state or outside; sponsored by rival states can easily exploit the loophole of the existing cyber infrastructure as previously before Covid-19 crises, Pakistani infrastructure has been attacked several times which includes the banking sector as well as armed forces infrastructure. For instance cyber-attacks carried out by Indian organization Rattle snake on Navy's Public relations Branch tried to manipulate the statements released by Public relations Branch. Above mentioned attacks carried out by India before Covid-19 were very alarming and threatening to national security. One can gauge the level of threat during Covid-19 when the whole country is working online. There have been efforts to digitize all the sectors of Pakistan with which whole data will be shifted to data clouds. This may lead to losing control over the data because once data is placed online, it will be available to everyone who can then penetrate easily and will be hazardous for national security.
To address the threats to data and preserve its national security, Pakistan needs a workable solution to protect its servers to store such huge bulks of national data. It also needs to maintain backup of the data to be on safer side. It needs to develop its own strong firewall security software against online viruses and Trojan horses to protect the data rather than being dependent on borrowed technologies and software because dependency in such domains in the longer runs can be harmful. So keeping in view the upcoming technological era and Covid-19 has to some added acceleration in the process of doing so. At this very moment, Pakistan needs to have a formalized national cyber security policy as an important pillar of national security.
The theory of hybrid warfare as developed by Generals Gerasimov and Primakov
The first complete development of the "hybrid warfare" theory by Russia – which, anyway, invented it – can be found in an article by General Gerasimov, the Russian Armed Forces' Chief of Staff of the time, in an essay published in the weekly magazine Corriere Military-Industrial Courier in February 2013.
The high-ranking officer of the Russian Command started from a simple consideration, i.e. especially in the post-Cold War period, but even earlier, any regional or continental military action increasingly came closer to the line in which peaceful operations and military operations in the proper sense of the term tended to get confused.
The article was entitled- in a rather anodyne way – "The Value of Science is in the Foresight". A cryptic reference, but indeed very clear later on, as we will see.
The post-Cold War experiences marked General Gerasimov's central idea: at the beginning of the strategic theory of the Russian General, however, there was the Revolution in Military Affairs (RMA), i.e. the U.S. doctrine of the 2000s that placed the relationship between new technologies and the overall reorganization of the North American Armed Forces at the core of the debate.
Both Russia and China placed the RMA – which they saw operating well in Iraq – as the terminus a quo of their necessary transformation of technologies, goals, but above all, military organizations.
The defeat of Caporetto was organized by a very young German lieutenant, Erwin Rommel, who – without considering ranks and hierarchies too much – made up a unit that broke the contacts between the Second and the Third Italian Army with its assault squads consisting of only 11 soldiers and three machine guns, having a counterattack function.
The paradox, however, is that it was instead a great Russian and Soviet General, Ogarkov, who invented the same RMA, which he called the Military Technological Revolution.
In General Ogarkov's mind, new technologies such as robotics and direct energy weapons, would design the whole new space of operations and even the political function of war, thus marginalizing the vast masses of infantry that were once necessary to win.
Just think here, by contrast, of the USSR victory against the Third Reich, which has always been a model for the modern thinking of the Soviet Union and later of Russia.
In essence, "hybrid warfare" is a way to add the necessary masses on the ground, but exactly as a function of the RMA and the new applications of psychological warfare.
Hence without unnecessarily regimentalizing them in an old nineteenth-century-style army.
General Gerasimov also rightly maintained that the basic rules of war had changed: the role of the non-military structures useful to achieve goals that were previously reached exclusively by war increased out of proportion. Here Russia had in mind the operations of Soft Power and economic and cultural influence by the United States and NATO, but also, in many cases – and this is the point that gave rise to the concept of "hybrid warfare" – the non-traditional means that achieved and sometimes outperformed the effects of conventional weapons. Financial warfare? War of information manipulation? War for raw materials? It depends on where you are.
Hence conventional warfare is related to armies and their size defines their ability to "last", but only up to the enemy's breaking point.
Lasting, a philosophical and even strategic concept that Henri Bergson, the great French philosopher – who walked around, with the yellow Jewish star, in front of the Nazi SS units in occupied France – described in his La Force qui s'use et la Force qui ne s'use pas.
In his hybrid warfare, General Gerasimov thought about the great peacekeeping forces, which currently consists of as many as 11,000 U.N. "policemen" – often with Rules of Engagement which apply above all to children playing football in parks – but will rise to 16,900 in three years' time.
We shall solve the cases of Darfur, Chad and the Central African Republic, which the U.N. and its peacekeepers shall convince to reach the umpteenth peace agreement between the Justice and Equality Movement and the Janjawid.
The NGOs, an excellent instrument of influence – as also General Gerasimov admitted – serve to cure the effects of war operations on the population, nothing more.
Hence, again in General Gerasimov's mind, the final victory came above all from the covert and symmetrical work of many organizations: local volunteers; allied military; the more or less "spontaneous" people's organizations; companies' safety nets; criminal organizations (which everybody used anyway) and large mass demonstrations, as well as the traditional psyops operations.
This was the initial Russian response to the U.S. and NATO operations in the former Yugoslavia, where Russia was particularly interested in Serbia, as the axis of its national interest in the Balkans, which obviously exists.
The United States, however, responded by choosing, above all, the jihad, in spite of Russia's quick entry – as a surprise operation – into Kosovo in 1999, when the Russian troops based in Bosnia entered Pristina – breaking an old agreement with NATO -by bringing Russian troops to close the border between Kosovo and Serbia.
That was the moment in which the United States radicalized – due to an anti-Russian bias – in the protection of Balkan countries that were almost completely jihadist at the time.
There was also the subsequent and stable U.S. presence in the Bosnian jihad, with Alja Izetbegovic, when Sarajevo was often visited by Osama bin Laden.
General Gerasimov, however, was a good prophet: the irregular forces in the Crimea, the other ones in Chechnya, many other "little green men" in Georgia and then in many peripheral areas of the new Russian empire did an excellent job and will still do so.
Because certainly technological superiority counts – indeed it is essential – but what really matters is the full and absolute political power on a territory or on a specific technology, operation, influence or Denial Area action.
China's doctrine of hybrid warfare is very different from the Russian one. For Russia a stable relationship between its West and the Eurasian peninsula is always and in any case necessary – otherwise the Russian Federation would only be mostly Asia, Islam and the Siberian Far East.
For China the hybrid warfare doctrine is always direct heir to Sun Tzu and is currently defined as the technique of "winning without fighting".
Meanwhile, China wants to securitize the peripheral territories in which it is interested, but without firing a shot.
The area of South China Sea, of the Senkaku-Diaoyu Islands, of Guam, of the Vietnamese Sea, as well as the Guam air base (with the "Andersen" and "Apra" locations), which is fundamental for the United States to reach the Philippines and obviously Taiwan.
Nevertheless, whether you want to understand it or not, also the jihad has learnt the hybrid warfare lesson with great intelligence.
It has merged it – even neglecting some secondary Koranic rules – with the new conception of war that China interprets as "unrestricted warfare".
The United States and Westerners interpret all this new hybrid warfare only as "terrorism", thus attributing it to some "madmen", according to the outmoded script of the reductio ad hitlerum. But it is indeed avery new form of war, a new war "from weak to strong", like the French nuclear weapon against the Soviet Union (and not only it) and as it is currently thought by Russia, albeit by equalizing the nuclear potential.
The hybrid warfare gathers all the walks and parts of civil society, manipulates them, puts them together and turns them towards a Stay Behind-Gladio-style guerrilla warfare, but adapted to modern and future times.
Here it is not a matter of putting up resistance, as in the old Gladio structures, until "people rise up", or to slow down the almost certain conquest, by the Warsaw Pact, of the Po Valley, because the new invaders and their friends will be well careful not to hurt the feelings or clash with the habits and needs of the non-belligerent local population. And they will not take their territory, but their resources.
Quite the reverse: again with its hybrid warfare, Russia will mainly carry out operations "from weak to strong" blocking its enemy's information actions, backing their population and mixing with them, thus becoming unrecognizable and, above all, carrying out fully unconventional operations.
Either you take the radio and TV stations, as Nasser did at the beginning of his revolution with his "Free Officers", or currently you control social media remotely, either through fake news – which are true instruments of "unorthodox" warfare, as it was called by NATO when a Marine officer, who led it, found himself lured and tricked by a pretty girl from the GDR Intelligence Services – or possibly even with the techniques of support, local manipulation and protection of the local population.
Hence currently Russia mainly plays the game of non-State actors, even imitating them, but there is the whole panoply of the current unorthodox war. It is evangelically waged on a small-scale with the small countries and on a large-scale with the big ones.
The important thing is always to eliminate the buffer areas around the enemy which, for Russia, is always the West and the United States.
The manipulation of illegal immigration, for example, or the organization of coups or separatist operations – shaping the aforementioned mechanism as the United States did with OTPOR, "Resistance", the old brand that nowadays no one uses or understands any longer, which organized the fight against Milosevic from the basements of the U.S. Embassy in Hungary – or even the targeted assassination, or also the use, as strategic weapons, of energy assets.
Westerners' tunnel vision towards "Islamic terrorism" did the rest – and forced them into the tunnel.
While it expected an enemy operating with very different criteria from the usual ones. This is the reason why, until now, the West has failed with the jihad. Another enemy arrived, mimicking the jihad but from State to State, and was much more dangerous.
In the 1990s Russia drafted four strategic documents.
In the NATO evaluations of the same period, especially in the field of hybrid warfare, there was little or nothing of politics and little of operational matters.
It seems that the von Clausewitz's rule that "victory is the imposition of one's own will on the enemy" has been forgotten and precisely by Westerners.
A sort of "damage reduction" theory, as with youth drugs, or a memory of the time when we were good, during the Cold War, at launching leaflets on the enemy's population.
Too little. Much more was done by the carpet/saturation bombing, developed by the British Sir Arthur Tedder, after many Nazi examples.
All these Gerasimov-Primakov's notes, however, are contained in the various military doctrines signed by Putin.
In January 2000, the Russian President signed the first modern Gerasimov-style National Security Concept, which listed the destabilization factors that are also those that Russia sees in the operations currently existing in the East: ethnic, nationalist and religious factionalism, a theme that is much far from Western doctrine, which exalts precisely factionalism, as happened in the template of the hybrid warfare of the time, the Second Yugoslav War.
There is also the weakening of the current mechanisms of international crisis control, which we see currently operating within the United Nations and its peripheral organizations, in which, indeed, the United States no longer wants to participate. There is also the "illegal implementation of military power and strength under the pretext of humanitarian operations" – and this is precisely dedicated to the West.
The response of this Russian document was directly targeted to the 1999 NATO Strategic Concept, in which the Russian side stated that only the U.N. Security Council could establish legal rules for regional interventions.
Certainly to be later present together in the West and control it.
The Russian national interests, reaffirmed in the 2000 document, were still the same: military cooperation in the CIS, on which Russia does not want foreign eyes; the creation of a unified military area (which is the basis for hybrid warfare), as well as stable unity with Belarus, where Western agents are now actively operating.
For Russia the criterion is always that of "broad security".
What about NATO? Since 2015 – and severely late, indeed – the Atlantic Alliance has reached its own "doctrine" for hybrid warfare.
Again for NATO, which has probably not understood the size and the types of threat (and, in fact, it lost in the Crimea), hybrid warfare is "propaganda, strategic deception, sabotage".
Probably it was so in the past, but nowadays hybrid warfare is much more, as we have quickly noticed.
Moreover, the responsibility of countering hybrid operations, which are not well defined in the NATO documents, falls within the allied nation.
With regard to Russia, the 360°approachadopted by the Alliance in July 2018 established that NATO planned to implement an advanced deployment of conventional deterrence forces in the Baltic States.
Furthermore, NATO is creating a centre for cyber operations to strengthen also "resilience" – now a magic and fashionable word -in the countries concerned.
All right, but there is never an attack strategy. Certainly the Alliance is only defensive, but it would be good to have a clear idea that, from Thucydides to the present day, defence and attack have always been closely interwoven.
There is also the support for the countries of the Southern Flank, with a very generic strengthening of the "fight against terrorism", as already noted above.
Certainly, the 360°approachclaims it has "bogged down" Putin in the Crimea, but it already accepts the basic defeat in the Southern Flank where, however, there would be an enhanced "fight against terrorism", regardless of what this expression means.
Hence "all-out war" – not palliatives – even in times of peace and this is the real final goal of "hybrid warfare", while the world war is today kept as a remote option by the U.S. residual power of conventional or not conventional first and second strike – which will certainly not last forever.
The only ones who are thinking about the new scenarios – leaving aside Italian pettifoggers in the Intelligence Services and in other organizations – are the French.
General Thierry Burkhard, a man of the Foreign Legion, is thinking of a new concept: after the defeat or, however, the marginalization of the jihad, the real future clash will be the return of the old into the new, the struggle between States and States.
The conflicts of the future will be symmetrical again, State against State. He also maintains that Europe has become structurally weak; it does not "think" about the conflict, so it will lose it.
Hence General Burkhard thinks that France shall military strengthen its Armée de Terre and then focus on credible deterrence, also at nuclear level, as well as on the new concentration of its future operations both in the cyberspace and on the ground.
A hybrid counter warfare. In Italy, as usual, we have mere accountants in power, not even particularly brilliant, and the rest goes accordingly.