It's all a matter of trust, and, frankly, the people don't trust you. "You" refers to the government, big business and the media. The lack of trust applies to a huge assortment of entities.
It starts with the present federal government administration, including the President and his vast assortment of gurus. It continues with congress and the judiciary, state and local governments. It extends to big business concerns such as the defunct Enron company, some auto and oil industry firms, numerous banks, several Wall Street investment brokerages, behemoths including AIG, and specific claim-dodging insurance companies. The list goes on ad infinitum.
Government officials of all stripes, Chief Executive Officers (CEOs), their business executives and media moguls better wake up and change their ways. Past history has caught up with them. It's a history reeking from failures, lack of oversight, corruption, fraud, greed, lies, shams, gimmicks and outright incompetence. The people grow weary of it all and are becoming angry. A restive populace indicates a desire for change, but this time people want the right kind of change.
Things folks would like to change run the gamut from the simple through the complex to the sublime. Let's consider a few examples starting with a simple one like a typical ad offering a product on sale for $19.95. Why not say it like it is? The people know that the item is not really on sale in the first place, and that it is actually rounded off at an out-of-pocket cost of $20.00. They are not impressed with the ploys and gimmickry employed with slick sales tactics. In fact, they find these rather tedious and disgusting. Again, a newspaper subscription promotion offering the Sunday paper for $1.00 a copy per month for a full year sounds good, right? The catch is that one must pay for the subscription by allowing the newspaper to debit your credit card for payment. Otherwise the price increases from $4.00 to $6.25 per month. Of course, the promoter does not divulge this information until the potential customer is asked for their credit card information. Then the subterfuge becomes clear, and the client exhibits a degree of irritability at having been temporarily duped. It all ends in a waste of time, effort and no sale. Now some people would call these shrewd business tactics, gimmicks or ploys; others would label them as they are – deceit or outright lies.
There are other simple business gimmicks (let's call them little lies) that people would like to change as well. The favorite deceptions of the business community are the rebate versus a straightforward, simple discount; the "plus postage and handling" ploy; and the usurious interest rates and excessive overdraft fees on credit cards by banks. We have all encountered these odious practices and have acquired a built-in aversion to them. The business community should reconsider these gimmicks and eliminate them. The majority of their potential customers have already done so in their own minds.
Some of the more complex things that folks would like to change might be exemplified in the many pork barrel projects inserted into numerous hand bills passed by our politicians at the various levels of government. As any past president or governor can testify, the line item veto is needed here in order to defeat the pork barrel riders attached to valid legislation without vetoing the entire hand bill. Does the "bridge to nowhere in Alaska" or the "$600 toilet housing with seat" for U.S. Air Force aircraft ring a bell with anyone? Of course, our elected politicians would never consider allowing the line item veto to become law. That would ruin their pork barrel tactics; it would take the cover off their deceit and wholesale hypocrisy. Ah, but there is always the next election at which the electorate can level the playing field by eliminating those politicians deserving of censure and rebuke for their misdeeds. The hypocrites involved in such shenanigans seem to forget that they will ultimately pay the price. Admittedly, however, too many of them get away with their deceptions for too long a time before justice catches up with them, if it ever does.
Government is not the only culprit. What of the oil industry's artificially inflated gasoline and oil prices, especially as a prelude to seasonal climate changes, long weekends and traditional holidays – are these prices possibly manipulated by oil company executives just as they are by the oil producing nations? This manufactured price inflation is only superseded by the outright greed exhibited at annual bonus or retirement times by industry CEOs.
One of the things people would like to change that has been getting a lot of attention lately is the health care program. This issue and attempts to resolve it border on the sublime. Yes, all agree that health care reform is needed and that no one solution will satisfy all of the people. Yet we must ensure that in trying to correct the ills of the past, we don't incur even greater flaws in the future program. Formerly, the insurance companies controlled too much; at present they still do; in future they better not. Additionally, hospital and doctor fees have been outrageously high and must be tempered and moderated. The people, too, must be educated to impose self-discipline so as not to abuse the new system that will eventually be established. And most important of all is that oversight must be established and enforced to keep everyone relatively honest.
The Obama Administration and Congressional Health Care Proposals all claim that their respective plans will be paid for out of savings from the current health care program, primarily MEDICARE. This is indeed a wild assumption, and there is no reason to believe that it will be so. Fraud, waste and abuse have not been stopped over all the past years of the currently existing program and won't be stopped by implementing any new health plan. Why is this the case? Corruption, waste and abuse will continue because of human nature. Even if strict oversight is established, people in government, business and citizens-at-large will find ways to defeat the system and continue their wasteful, abusive and corrupt ways. Wherever people and money are involved, fraud, waste and abuse will follow. The best we can hope for is to keep some modicum of discipline and preventive control.
Equally sublime are unsubstantiated assertions of racial discrimination, liberal claims of conservative obstructionism, and conservative claims of democratic socialism regarding the health care issue. These are all balderdash. The liberal and conservative entities are simply pursuing their separate agendas rather than searching for ways to compromise and come to agreement. The liberals promote their relative agenda of universal health care for everyone and include a public option, complete coverage for abortion, contraception, sterilization, human embryonic stem cell therapy, euthanasia and assisted suicide. The conservatives want universal coverage as well but oppose the public option for economic reasons and all of the other dubious and controversial coverages on moral grounds. They do not want tax dollars used to promote those efforts which they consider to be morally wrong and intrinsically evil. The quest for compromise and agreement continues on the health care issue, as does polarization of liberal and conservative political and business positions. Sooner or later a solution will be reached through compromise. Hopefully, the compromise will overcome all the sublime arguments and will result in an improved, economical and morally acceptable health care plan for all with adequate oversight to prevent, or at least subdue, fraud, waste and abuse.
Now let's get back to the primary issue of trust. It is not so much the President and CEOs that cause our disbelief, although they are not exempt. It is, rather, all the President's men and corporate business executives in general that contribute to the public's mistrust. It is the President's corps of operatives and gurus with their past extremely liberal or even radical histories and their present hidden agendas that contribute to the public's suspicions as to the administration's true motives and goals. As a consequence, those same suspicions apply to President Obama himself, since he appointed his cabinet and collection of gurus. As for business in general, we the people have always been wary of its hypocrisy and sleazy, deceptive practices. Where else did the warnings "buyer beware" and "get it in writing and signed" originate? "By their works you shall know them." Therein lies a clue to the people's mistrust. A greater degree of transparency by all concerned would help to reduce or eliminate that mistrust.
In an effort to be transparent, the President tries to explain and clarify his position on each important issue facing the nation with frequent media events and public speeches. Yet these are unconvincing; they amount to overexposure and information overload. He is trying too hard. If his positions on the issues are so good for the people and the country, why aren't they obviously so? Why does he feel that he must convince us of their worth? Why is it that half of this nation's people don't believe him?
They don't believe him because it is a matter of trust. The people are suspicious and lacking in trust of President Obama's administration, and he who leads it, because the final results of the administration's initiated actions on the important issues are still pending. President Barack Obama talks a good story, but words are cheap. Shakespeare expresses it best: ". . . truth hath better deeds than words to grace it." Earning the people's trust depends on achieving positive results on critical problems such as health care, the economy, jobs, trade, the housing and credit markets, the deficit, and successful handling of the Afghan and Iraqi Wars, for example. These issues and their outcome will determine whether the people's trust will be bestowed or withheld. All of these matters, and more, are currently unresolved. We shall have to wait and see how things work out regarding the critical issues of the day. Meanwhile, doubt and mistrust prevail.
Despite all the suspicion, fear and anxiety, the President and his administration, congress and the judiciary, CEOs, their corporate executives and the media must be given the benefit of a doubt – at least temporarily. They must be given time to prove that they are worthy of trust, once again. After all of the debacles and misfires of the past several years, this will be a monumental task. We wish them well in pursuit of their goals and the people's trust, all the while keeping in mind the biblical admonition – "By their actions you shall know them."
Amidst all the turmoil and doubt, one might be prompted to consider two possible prophecies – that of a young man pursuing his liberal vision, or one of an old man dreaming his conservative dream. Whichever prophecy is realized, we must not sell our souls to the devil, yet all must take a stand and abide by it. We, the people, must choose wisely. We must caution our government, big business, and the media to take heed lest past and present foul deeds incur the people's wrath and lead to anarchy. The powers that be must beware of what changes they institute lest they reap the whirlwind. And reap it they will if they do not regain the people's trust. They must remember the prophet Jonah's warning to Nineveh to repent. Armageddon draws near.
The COVID-19, Economic Package, UN system and Politics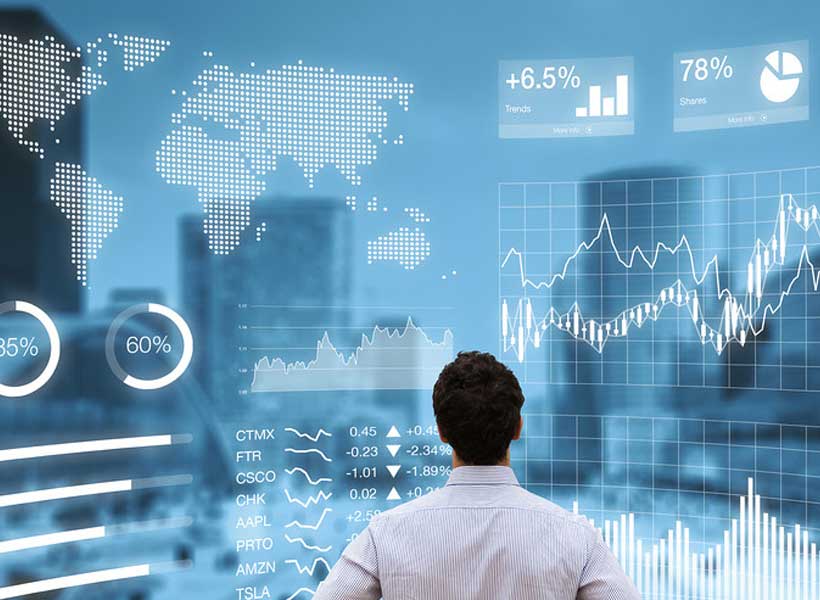 Global pandemic of COVID-19 is affecting everyone. This has been described as the greatest global humanitarian crisis since WWII. On December 31st, 2019 cases of Pneumonia from unknown cause was first reported in the WHO Country office in China. Later, WHO declared it as the Public Health Emergency of International Concern on Jan 30th, 2020. This COVID-19 seen initially in the Wuhan, China but travelled mostly due to the advancement of air transportation globally. All major countries at the initial outbreak of COVID-19 had applied limited approach in prevention and control of this virus. As of April 3rd 2020, the number of COVID-19 cases globally is 1016,424. Among them, 53,241 were dead and 213,140 were recovered. In this entire pandemic, Italy is the worst hit from COVID-19 and has become the epicenter of the COVID-19 in Europe. The death toll is 13,915 and infected is 115242(As of April 3rd, 2020). The US along has 245, 373 cases of COVID-19 with 6095 deaths. The intervention of the US government in curbing the COVID-19 has been dysfunctional. The US government had announced $2 Trillion Economic Stimulus bill to fight against COVID-19 that include stimulus payments to individuals, expanded unemployment coverage, student loan changes, different retirement account rules. Under the plan, single Americans would receive $1200, married couples would get $2400 and parents would see $500 for each child under 17. However, the many argued that such economic package came very late as the first identified case of the COVID-19 was found in the Jan 20, 2020.
In the case of Nepal, economic relief package announced on March 29th, 2020 includes a 25% discount on electricity for consumers who use more than 150 units every month and no penalty if utility bill and tax payments are not cleared till mid-April, urging tourism sector to pay salaries for March-April to employees on the terms of tourism company are allowed to use social welfare funds until business returns to normal. Also, government had urged land lord to provide one month rent relief for its tenants.
From the above case story of the US & Italy; western government has been found inefficient in curbing the impact. However, the pandemic of the COVID-19 has so far limited in the developing world.
Impact in Nepal
The outbreak of the COVID-19 has affected economy, politics and society. All major countries are using tools of lock downs, quarantine and isolation ward in the hospital for the prevention and control of this virus. Though these measures seem effective in controlling the spread of the virus but halt in the economic activities; which is predicted to be serious. The global economy expected to grow in 2020 is 2.4% down from the 2.9% projected earlier (OECD, 2020). In Nepal also, it has affected hugely on the Tourism sectors. Nepal Tourism Year 2020 was announced just one day after the COVID-19 outbreak in China.In Nepal, sectors like Hotels, Civil Aviation, Supply Chain, Labour Employment and Remittance. Occupancy rate of major star Hotel like Annapurna hotel is just has 40-45% occupancy down from 70%. Flights in Lukla, Nepal declined from 60 to 10-12 flights per day as government decided to halt trekking permits as well as International flights entering to Nepal. Due to fear of the shortage of COVID-19, people started keeping stocks of the LPG cylinder. This has put shortage of the LPG. Around 40,000 people with valid work permit are stranded in Nepal to fly to Qatar due to lock down major by Qatar. This shows, remittance in coming days will be very limited and demand will be slow in Middle East as oil prices is falling.
Contradiction
There is also high chance of expecting this virus as a normal pandemic by politics which humanity has surpassed during its course of history. The global politics sometime won't expect any change in its structure (for e.g. change of global order) until and unless there is a mass death toll comparing to World Wars. Loss in the global economy might have possibilities to be adjusted under compromising terms. Since, the US, China, European nations including India all heavy players has been heavily affected; the global economy will have slow start after post COVID-19 years but slowly takes its grip (as we saw after 2008 financial crisis). Other than, political economic spectrum; everyone will be forced to forget these tragedies as time passes on. Since, every citizen has to work for living and people are dire need of economic package rather drilling mind on the pandemic itself. There are also chances of growing populist agenda in the upcoming days in the US elections to woe lower income families who has been worst sufferer of the pandemic.
Way forward
The effects of the COVID-19 in global and Nepal in particular is very hard hitting. Even the developed and most industrialized nations is doing its level best to overcome these challenges. While underlining the death toll in Italy, USA and Spain; one could seriously think of significant need of investment in health sector by the Western nations. Therefore, post-COVID-19 years have challenges for the Western nations to significantly invest on their own health system first and also to invest on the developing world health system. Secondly, Health certificate might be mandatory during Visa application process for developing world citizens for travelling to western nations. This virus proves that, we are deeply rooted into hyper inter-dependency and globalization where killing an opponent is suicidal for itself. In addition to this, there might be some changes in the border regulations of the EU for non-European nationals during post-COVID-19 days. Despite this fact, there is also potentiality of above contradiction stage.
In the case of Nepal, Tourism sectors including its sub sectors like Civil Aviation, Trekking, Foreign Labour employment has been worst sufferer during COVID-19 crisis. To overcome this crisis, Nepal government has announced its economic relief package for its public. But proper implementation of such relief package matters. As we know from the previous Earthquake Recovery fund; the inefficient management of the resource, mechanism has halted the work progress the project. So, government should have all relevant stakeholders' dialogues to develop a comprehensive working strategy for proper implementation of this package.
In conclusion, strong economic stimulus package and its proper implementations is required to lift public from this deep cross-cutting crisis of the COVID-19. For making this reality; national level coordination with global consortium is essential to mitigate this crisis. Most significantly; UN system, World Bank, IMF, AIIB will have key role in making this COVID-19 pandemic a crisitunity.
Negative effects for Russia of the US-China Phase-One-Deal
After a 1.5-year trade dispute between the United States and China in which both have raised mutual import tariffs from 3.8 percent and 8.3 percent to 21 percent each, and as a result of which the US-Chinese merchandise trade has dropped by almost USD 90 billion, US President Donald Trump and Chinese Vice Premier Liu He on January 15, 2020 signed the first phase of a highly controversial and fiercely negotiated trade agreement. On February 14, 2020 this so called "Economic and Trade Agreement" (ETA) entered into force and marked a new phase in the protracted geopolitical rivalry between Washington and Beijing.In this highly asymmetrical contract, the Chinese commit to open their market and to buy significantly more goods from the United States than before, which is in line with Trump's wish for a lower trade deficit. This means a doubling of merchandise imports from the United States, because within two years Beijing is expected to increase spending on selected US goods by around USD 200 billion (compared to the base year 2017).In return for the Chinese concessions, Trump has only committed to waiving new tariffs and to halving the most punitive tariffs for a subset of products from the current 15 to 7.5 percent. In the usual American manner, this has so far only been promised as an oral understanding.According to the latest calculations by the Kiel Institute for the World Economy (IfW Kiel), the purchase commitments can result in significant trade diversion effects and market share shifts for China's trading partners. As a result, Brazil (-19 percent), the EU (-17 percent) – including above all Germany (-7 percent), and Russia (-10 percent) would have to expect the greatest export losses.Accordingly, Russian exports to China could be 10 percent lower by 2021, which is equivalent to a loss of USD 3.1 billion.
Russian energy exports hit hardest
US presidents have always tried to ensure American energy dominance. The "Nord-Stream 2" pipeline, which is to bring 55 billion cubic meters of Russian natural gas to the German and Western European markets annually, remains a thorn in Washington's side, but the Phase-One-Deal gives the USA better access China's energy market – the world's most desirable.A recent study by the Institute of the German Economy (IW Köln) shows that due to the agreed energy imports, the US would move from eleventh place in 2017 (USD 6.8 billion) to first place (USD 41 billion) in 2021 in China's supplier list of energy carriers. In absolute terms, Russian crude oil exports to China would be the most affected : by 2021 they could be 12 percent lower, corresponding to a loss of USD 2.5 billion.On a relative scale the artificial trade changes would also significantly affect other important Russian export sectors to China. Exports of soybeans could decrease by 25 percent or USD 10 million, of sunflower oil by 29 percent or USD 40 million, of coal by 10 percent or USD 180 million, of seafood by 9 percent or USD 100 million, of aircraft parts by as much as a third (USD 40 million).Furthermore, the agreement may jeopardize Moscow's intention to become an important natural gas supplier for China. In December 2019, the "Power of Siberia" gas pipeline was put into operation, under which a supply contract of over 38 billion cubic meters per year was concluded with China for a period of 30 years. Additional quantities are expected to be sold through an LNG terminal in Vladivostok in the Asia-Pacific region. Accordingly, China is to become the second most important gas sales market to Russia after the EU. However, the trade diversions in the ETA agreement could result in China's imports of liquefied natural gas from Russia dropping by 25 percent by 2021, representing a loss of USD 10 million.According to Dr. Sonja Beer, economist at IW Cologne, it is too early to say exactly which group of Russian energy exports to China will be affected most."The problem is that the energy section of the agreement only says that China will buy liquefied natural gas, crude oil, coal, etc. from the United States, but does not indicate which of these product groups is to be given priority and to what extent. More precise calculations are therefore not yet possible. However, due to the high Chinese import tariffs for American LNG (25 percent), we can assume that China will concentrate more on buying crude oil in the USA. Especially since China announced earlier this month that it would halve the existing 5 percent tariff for crude oil. It is impossible to predict exactly how trade flows will change in this case, but this could adversely affect Russia and Saudi Arabia, the largest suppliers of crude oil to China", Beer explains, adding: "If Chinese LNG tariffs are significantly reduced, Beijing could buy more gas from the United States. This, in turn, could adversely affect Australia and Qatar and the prospects of increasing the supply of Russian gas to the Chinese market".
Phase-One-Deal violates WTO criteria
Dr. Gabriel Felbermayr, President of IfW Kiel, also criticize the new trade deal between China and the USA."The deal leverages free market principles in favor of the USA and to the detriment of third parties. "Managed trade", i.e. explicit agreements on trade volumes for certain product groups, also clearly violates the WTO guidelines and thus undermines the multilateral trading system", argues Felbermayr.After the likely re-election of Donald Trump as President of the United States, protectionism and "managed trade" trends are expected to further intensify in the global economy, which is still dominated by the United States. In any case, such a "managed trade" agreement with China is not the first of its kind under Trump's presidential administration. Already on September 25, 2019, the United States and Japan announced a trade agreement that hardly fulfills the criterion of "essentially complete trade" under Article XXIV of the GATT (WTO), since the scope of customs liberalization is very limited and asymmetrical in favor of the United States.
Inflation and Economic Crisis in Pakistan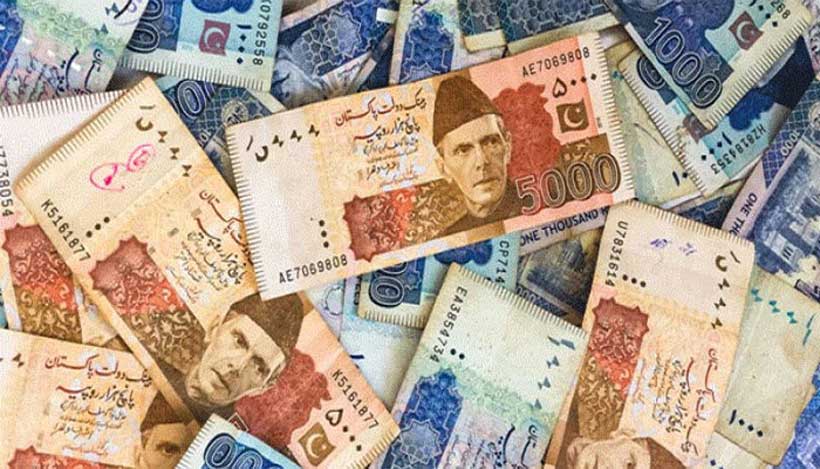 Cooperation on International level to protect economy and financial markets is a good development, but in our country with sealed borders amid the killer virus fatalities, economy and financial market is in deep crisis. Prime Minister and his team are taking different measures ranging from domestic to international level, to win the war against the COVID-19 disease, but the fear and consternation forced investors to confine themselves to a limited investment in government and private sectors. Recently, government declared a state of emergency which again left adverse impacts on supply chain and flow of goods. Due to emergency, most companies and businesses are operating from home, but they are in deep financial crisis. All the Businesses across the country are badly affected including travel Industry. While crisis deepen, investors choose different way to save their investment.
The development of society depends on its needs. For this, there are some rules and regulations in every society that inculcate citizens to follow these rules and the way a country developed. From the borders of the country to the point of view, every person is tied to the chain of economics. The chains of this chain are so deep that every moment from the universe to the bedside they are interconnected. Every need of the world is related to money and the value of money depends on export and financial market's fluctuation. For example, the value of dollar is converted into many rupees in Asia shows that where the currency stands against the dollar.
The source of inflation on a daily basis and the source of human identity, determines quality of life. The maturity of the foundation is seen revolving around the economic activities of individuals. There are many important points to influence individual forces and social decisions. But there are problems in the destinations when they are difficult to travel. Such destinations are always full of thorns. The jatts of the destination make the paths easy or difficult. It is possible for any community or regional head to rise only when its economic action is spoken of social values.
If the principles are made, Europe has adopted social and economic principles to further its agenda, and even we can say that they are following the streak what Islam suggested. If our state is talking about madina state, then it can be learned as a matter of fact, then the social patches can be straightforward, but the actions were considered to be very straightforward. It is known to be done. The life of the world is always a matter of humility, politicians are one of his inventions, and human being is not only a human being, but also the principle of compassion is also learned. The principle of humility is also one of those who make humans humble with humans. The principles of a human being become the destiny of an area.
The last several years of Pakistan's economy were regarded as highly inflationary periods due to its political instability. Inflation has been the major obstacles in the way of development since years. The inflation adversely affected the country economic growth and financial sector development. Since the last six months, Pakistan received $8 billion in grants and loans from Saudi Arabia, the United Arab Emirates and China, but cannot be termed as the whole panacea for its financial and economic diseases. We need more help and more progress to stabilise our economy. International fuel prices have also cause inflation. The inflation hike is mainly due to the increasing prices of fuel and food, according to a PBS statement. The country GDP growth would remain close to 2.5% because of slowdown specifically in large scale manufacturing and agriculture sectors. According to macrotrends, the year 2018 average the inflation was 5.8%, which was quite low this year. If the average inflation of the budget 2016-17 was 4.1%, then the average inflation rate of 2017-18 was 2.9%. The rate of the year was 7.0%. According to the 2018- year of March 2019, inflation is 9.4% at the record level. According to the Pakistan bureau of statistics, the measurement of mingi is distributed to groups. In this group, cpi (consumer price index) includes nfne non-food and non-energy items. Oil, petrol, diesel, CNG, electricity and natural gas Inclusive. Their rates were recorded at 5.6% in July 2017-18 and 7.6% in 2018-19.But in the year 2017-18, the average rate was recorded 5.6% and the average rate of 2018-19 was 8.1% extra. After that, the effects of inflation were seen by dividing people into five groups in terms of income.
The first group was 8000-12000, which was 2.7% in 2017-18 and 4.9% in the year 2018-19. The second group is 8000-12000, which is 3.0% in the year 2018-19 in the year 2017-18. The third group was 12000-18000, which faced 3.1% in the year 2017-18 and 5.5% in the year 2018-19. What is the salary group? The fourth group is considered as a salary class, it has experienced an average rate of inflation in the year 2017-18 at 3.3% and 6.6% in the year 2018-19. In the end, more than 35,000 people included in the year 2017-18, who did not tolerate the rate of inflation from 4.4% in the year 2018-19 and 8.4% in the year 2018-19.
If the annual average is taken out, 3.8% in the year 2017-18 and 7.0% in 2018-19. After that, if the wpi (wholesale price index) wholesale goods are spoken, the agricultural forestry and fish industry 7.4% in ores and minerals 14.31%, the clothing industry 13.79%, leather 33.07%, metal machinery 6.70%, and 21.15% in the transport goods were increased. The record was behind the inflation, the imf went to the previous government or the current government's wrong policies. In the past sixty years, 6000 billion Pakistani rupees were one million twenty thousand, but in these two bells, one million sixty Thousands will be born. The current government has raised 11 thousand billion loans in different deal forms.
Every day in 2013, the PPP has taken 5 billion rupees every day, 2018 Muslim league-nawaz has spent 25 billion rupees every day. The poor people of Pakistan are considered to be the winners. From the people of the country, the thinking of government houses starts from home and ends in the end of the house. Because the nation in which the forgiveness of the dead is the prayer of the mpa of the area If you do not know what you're looking for, then you will be able to get rid of it. If you do not know what you're looking for, then you will be able to get rid of it. If you do not know what you're looking for, then you will be able to get rid of it. The swords of doubts hang. Recognize the inner… economic and social values will be the dust of your feet…