It's all a matter of trust, and, frankly, the people don't trust you. "You" refers to the government, big business and the media. The lack of trust applies to a huge assortment of entities.
It starts with the present federal government administration, including the President and his vast assortment of gurus. It continues with congress and the judiciary, state and local governments. It extends to big business concerns such as the defunct Enron company, some auto and oil industry firms, numerous banks, several Wall Street investment brokerages, behemoths including AIG, and specific claim-dodging insurance companies. The list goes on ad infinitum.
Government officials of all stripes, Chief Executive Officers (CEOs), their business executives and media moguls better wake up and change their ways. Past history has caught up with them. It's a history reeking from failures, lack of oversight, corruption, fraud, greed, lies, shams, gimmicks and outright incompetence. The people grow weary of it all and are becoming angry. A restive populace indicates a desire for change, but this time people want the right kind of change.
Things folks would like to change run the gamut from the simple through the complex to the sublime. Let's consider a few examples starting with a simple one like a typical ad offering a product on sale for $19.95. Why not say it like it is? The people know that the item is not really on sale in the first place, and that it is actually rounded off at an out-of-pocket cost of $20.00. They are not impressed with the ploys and gimmickry employed with slick sales tactics. In fact, they find these rather tedious and disgusting. Again, a newspaper subscription promotion offering the Sunday paper for $1.00 a copy per month for a full year sounds good, right? The catch is that one must pay for the subscription by allowing the newspaper to debit your credit card for payment. Otherwise the price increases from $4.00 to $6.25 per month. Of course, the promoter does not divulge this information until the potential customer is asked for their credit card information. Then the subterfuge becomes clear, and the client exhibits a degree of irritability at having been temporarily duped. It all ends in a waste of time, effort and no sale. Now some people would call these shrewd business tactics, gimmicks or ploys; others would label them as they are – deceit or outright lies.
There are other simple business gimmicks (let's call them little lies) that people would like to change as well. The favorite deceptions of the business community are the rebate versus a straightforward, simple discount; the "plus postage and handling" ploy; and the usurious interest rates and excessive overdraft fees on credit cards by banks. We have all encountered these odious practices and have acquired a built-in aversion to them. The business community should reconsider these gimmicks and eliminate them. The majority of their potential customers have already done so in their own minds.
Some of the more complex things that folks would like to change might be exemplified in the many pork barrel projects inserted into numerous hand bills passed by our politicians at the various levels of government. As any past president or governor can testify, the line item veto is needed here in order to defeat the pork barrel riders attached to valid legislation without vetoing the entire hand bill. Does the "bridge to nowhere in Alaska" or the "$600 toilet housing with seat" for U.S. Air Force aircraft ring a bell with anyone? Of course, our elected politicians would never consider allowing the line item veto to become law. That would ruin their pork barrel tactics; it would take the cover off their deceit and wholesale hypocrisy. Ah, but there is always the next election at which the electorate can level the playing field by eliminating those politicians deserving of censure and rebuke for their misdeeds. The hypocrites involved in such shenanigans seem to forget that they will ultimately pay the price. Admittedly, however, too many of them get away with their deceptions for too long a time before justice catches up with them, if it ever does.
Government is not the only culprit. What of the oil industry's artificially inflated gasoline and oil prices, especially as a prelude to seasonal climate changes, long weekends and traditional holidays – are these prices possibly manipulated by oil company executives just as they are by the oil producing nations? This manufactured price inflation is only superseded by the outright greed exhibited at annual bonus or retirement times by industry CEOs.
One of the things people would like to change that has been getting a lot of attention lately is the health care program. This issue and attempts to resolve it border on the sublime. Yes, all agree that health care reform is needed and that no one solution will satisfy all of the people. Yet we must ensure that in trying to correct the ills of the past, we don't incur even greater flaws in the future program. Formerly, the insurance companies controlled too much; at present they still do; in future they better not. Additionally, hospital and doctor fees have been outrageously high and must be tempered and moderated. The people, too, must be educated to impose self-discipline so as not to abuse the new system that will eventually be established. And most important of all is that oversight must be established and enforced to keep everyone relatively honest.
The Obama Administration and Congressional Health Care Proposals all claim that their respective plans will be paid for out of savings from the current health care program, primarily MEDICARE. This is indeed a wild assumption, and there is no reason to believe that it will be so. Fraud, waste and abuse have not been stopped over all the past years of the currently existing program and won't be stopped by implementing any new health plan. Why is this the case? Corruption, waste and abuse will continue because of human nature. Even if strict oversight is established, people in government, business and citizens-at-large will find ways to defeat the system and continue their wasteful, abusive and corrupt ways. Wherever people and money are involved, fraud, waste and abuse will follow. The best we can hope for is to keep some modicum of discipline and preventive control.
Equally sublime are unsubstantiated assertions of racial discrimination, liberal claims of conservative obstructionism, and conservative claims of democratic socialism regarding the health care issue. These are all balderdash. The liberal and conservative entities are simply pursuing their separate agendas rather than searching for ways to compromise and come to agreement. The liberals promote their relative agenda of universal health care for everyone and include a public option, complete coverage for abortion, contraception, sterilization, human embryonic stem cell therapy, euthanasia and assisted suicide. The conservatives want universal coverage as well but oppose the public option for economic reasons and all of the other dubious and controversial coverages on moral grounds. They do not want tax dollars used to promote those efforts which they consider to be morally wrong and intrinsically evil. The quest for compromise and agreement continues on the health care issue, as does polarization of liberal and conservative political and business positions. Sooner or later a solution will be reached through compromise. Hopefully, the compromise will overcome all the sublime arguments and will result in an improved, economical and morally acceptable health care plan for all with adequate oversight to prevent, or at least subdue, fraud, waste and abuse.
Now let's get back to the primary issue of trust. It is not so much the President and CEOs that cause our disbelief, although they are not exempt. It is, rather, all the President's men and corporate business executives in general that contribute to the public's mistrust. It is the President's corps of operatives and gurus with their past extremely liberal or even radical histories and their present hidden agendas that contribute to the public's suspicions as to the administration's true motives and goals. As a consequence, those same suspicions apply to President Obama himself, since he appointed his cabinet and collection of gurus. As for business in general, we the people have always been wary of its hypocrisy and sleazy, deceptive practices. Where else did the warnings "buyer beware" and "get it in writing and signed" originate? "By their works you shall know them." Therein lies a clue to the people's mistrust. A greater degree of transparency by all concerned would help to reduce or eliminate that mistrust.
In an effort to be transparent, the President tries to explain and clarify his position on each important issue facing the nation with frequent media events and public speeches. Yet these are unconvincing; they amount to overexposure and information overload. He is trying too hard. If his positions on the issues are so good for the people and the country, why aren't they obviously so? Why does he feel that he must convince us of their worth? Why is it that half of this nation's people don't believe him?
They don't believe him because it is a matter of trust. The people are suspicious and lacking in trust of President Obama's administration, and he who leads it, because the final results of the administration's initiated actions on the important issues are still pending. President Barack Obama talks a good story, but words are cheap. Shakespeare expresses it best: ". . . truth hath better deeds than words to grace it." Earning the people's trust depends on achieving positive results on critical problems such as health care, the economy, jobs, trade, the housing and credit markets, the deficit, and successful handling of the Afghan and Iraqi Wars, for example. These issues and their outcome will determine whether the people's trust will be bestowed or withheld. All of these matters, and more, are currently unresolved. We shall have to wait and see how things work out regarding the critical issues of the day. Meanwhile, doubt and mistrust prevail.
Despite all the suspicion, fear and anxiety, the President and his administration, congress and the judiciary, CEOs, their corporate executives and the media must be given the benefit of a doubt – at least temporarily. They must be given time to prove that they are worthy of trust, once again. After all of the debacles and misfires of the past several years, this will be a monumental task. We wish them well in pursuit of their goals and the people's trust, all the while keeping in mind the biblical admonition – "By their actions you shall know them."
Amidst all the turmoil and doubt, one might be prompted to consider two possible prophecies – that of a young man pursuing his liberal vision, or one of an old man dreaming his conservative dream. Whichever prophecy is realized, we must not sell our souls to the devil, yet all must take a stand and abide by it. We, the people, must choose wisely. We must caution our government, big business, and the media to take heed lest past and present foul deeds incur the people's wrath and lead to anarchy. The powers that be must beware of what changes they institute lest they reap the whirlwind. And reap it they will if they do not regain the people's trust. They must remember the prophet Jonah's warning to Nineveh to repent. Armageddon draws near.
Looking at Indonesia's Nickel Downstream Efforts from The Perspective of Resource Curse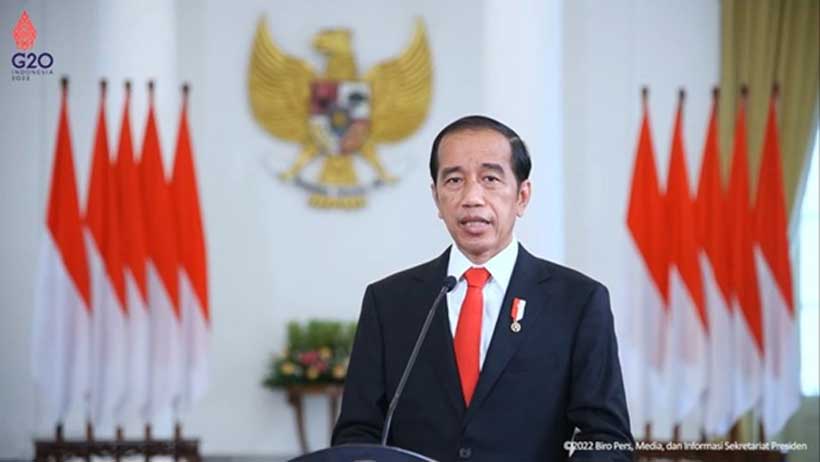 Republic of Indonesia under the government of President Joko Widodo is intensively pursuing downstream industries, mainly in the natural resource products sector. One of which is Nickel. Indonesia's abundant natural resource wealth is certainly a field for increasing the economic level of state revenue. Moreover, if the Government is able to 'prosperate' the community through the results obtained from the wealth of the country's natural resources.
In this opinion article, the author tries to look at the perspective of the natural resource curse which is prone to be experienced by countries/regions that are rich in natural resources but the level of community welfare is far from expectations, then the author tries to provide an opinion regarding the linkage of resource curse in the midst of government efforts. increasing the downstreaming of Indonesia's natural resource industry.
Downstreaming Nickel: A Way Out of the Term Natural Resource Curse?
President Joko Widodo and his staff's steps to increase state revenues through the downstreaming of natural resource industry, one of which is Nickel. It should be appreciated because it is this step a way for the government to provide a way out of from natural resource curse.
The 'resource curse' in the theory introduced by Richard Auty (1993) was followed by further research from Jeffrey Sachs and Andrew Warner (1995) find that there is a strong connection between countries with an abundance of natural resources and poor economic growth. This becomes interesting, not about the wealth of natural resources of a country. But about how the state can properly and appropriately manage the results of the abundance of nature with the economic standard of living of its people. In the perspective of resource curse, especially in terms of yield management, there are differences in each resource-rich country. Countries with abundant resource wealth sometimes succeed in development, but on the other hand they don't. How could this happen?
One of the things countries that are rich in natural resources has a low level of economy and people's welfare, can be due to the management of natural resources governance by weak institutions. Weak in the sense that there is no transparency, accountability and oversight by the surrounding community.
Indonesia, through government policies to downstream the nickel commodity industry, is expected to strengthen national economic competitiveness amid global uncertainty and can become a global key player in the nickel commodity extractive industry. The government's step in advancing industrialization and downstreaming the natural resource industry with nickel as a commodity that has the largest reserve value in Indonesia. According to the author opinion, it is a way to avoid resource curse in the future. Construction of a nickel smelter by President Jokowi's administration, in Morowali Regency, Central Sulawesi which adopts a green smelter in mid-2023, is a concrete step by the government in accommodating nickel natural resource products for later downstreaming.
As a society, the authors in this opinion hope that the implications of downstream nickel industry governance for the welfare of the Indonesian people in general, and the Morowali community in particular can be well maintained through the construction of a nickel green smelter. Control, supervision and community participation accompanied by transparent institutions are certainly needed in the development process, so that the process of accountability and transparency of future results can avoid the curse of natural resources and be able to increase the country's economic level.
Impact of Multinational companies on Pakistan
Multinational companies (MNCs) have had a significant impact on Pakistan's economy since the country's liberalization and opening up to foreign investment in the 1990s. Overall, the impact of MNCs on Pakistan can be seen as mixed, with both positive and negative effects on the economy and society.
Multinational companies (MNCs) are firms that operate in multiple countries, including Pakistan, and are usually headquartered in developed countries. They have the capability to invest large amounts of capital, technology, and expertise, which can significantly impact the host country's economy. MNCs, bring foreign direct investment (FDI) to Pakistan, which is essential for economic growth.
The presence of MNCs in Pakistan has had a positive impact on the economy in various ways. They have contributed to the development of infrastructure, which has helped to improve the country's business environment. MNCs have also helped to increase exports, which has led to an increase in foreign exchange reserves. Additionally, they have introduced modern technologies and practices, which have enhanced productivity and efficiency in the local industries.
One of the significant impacts of MNCs on the Pakistani economy is their contribution to employment generation. MNCs have created jobs for the local population, which has helped to reduce unemployment and poverty. According to the State Bank of Pakistan, the number of people employed in the manufacturing sector, where most MNCs operate, has increased by 2.8% in the fiscal year 2020-21. This growth can be attributed to the expansion of MNCs in the country.
The presence of MNCs in Pakistan has also led to the transfer of skills and knowledge to the local workforce. MNCs employ highly skilled professionals who share their knowledge and expertise with local employees. This transfer of skills and knowledge helps to enhance the human capital of the country, which is essential for economic growth.
Furthermore, MNCs have a significant impact on the tax revenue of Pakistan. MNCs pay corporate taxes, which contribute to the government's revenue. According to the Federal Board of Revenue, the contribution of MNCs to the country's tax revenue has increased by 19.9% in the fiscal year 2020-21. This increased tax revenue can be attributed to the expansion of MNCs in the country.
MNCs have negative impacts on the environment and may exploit natural resources. The entry of MNCs into the Pakistani market has increased competition for local firms, making it difficult for them to compete with well-established global brands
MNCs have been accused of exploiting labor and natural resources in Pakistan. There have been reports of low wages, poor working conditions, and environmental damage associated with MNC operations in the country.
The current situation of multinational companies (MNCs) in Pakistan is mixed. On one hand, Pakistan has been successful in attracting foreign investment in recent years, with MNCs investing in various sectors of the economy such as telecommunications, energy, and infrastructure. On the other hand, Pakistan still faces a number of challenges that can impact the operations and growth of MNCs.
One of the major challenges faced by MNCs in Pakistan is the weak and uncertain regulatory environment. The country's legal and regulatory framework is often viewed as complex and difficult to navigate, which can make it difficult for MNCs to operate and make long-term investments. In addition, corruption and lack of transparency in the regulatory environment can increase the cost of doing business and reduce investor confidence.
Another challenge is the inadequate infrastructure in Pakistan, which can make it difficult for MNCs to operate efficiently.
Furthermore, Pakistan has faced security challenges that can impact the operations and growth of MNCs. Terrorism, political instability, and sectarian violence can increase the risk of doing business in the country and deter foreign investment.
Despite these challenges, there are opportunities for MNCs in Pakistan, particularly in sectors such as agriculture, healthcare, and tourism. The country has a large and growing population, a strategic location, and abundant natural resources, which can make it an attractive destination for foreign investment.
The impact of multinational companies (MNCs) on the thinking of people in Pakistan can be both positive and negative, depending on various factors such as the nature of the company's operations, its business practices, and the local cultural and social context.
On the positive side, MNCs can bring new ideas and practices to Pakistan and can help to expose people to different ways of thinking and doing business. They can also bring job opportunities and skills development to local communities, which can have a positive impact on the local economy and people's quality of life.
Moreover, MNCs can help to promote cultural exchange and understanding between Pakistan and other countries. For instance, MNCs may bring in employees from different parts of the world, exposing local employees to different cultures and perspectives. This can lead to increased tolerance and diversity in society.
On the negative side, MNCs may lead to negative consequences for local communities and the environment. MNCs may contribute to the marginalization of local businesses and industries, leading to the loss of local cultural and economic practices. This can have a negative impact on people's sense of identity and belonging.
The impact of MNCs on the thinking of people in Pakistan is complex and multifaceted. While they can bring new ideas and opportunities, they can also have negative consequences for local culture and values. It is important for MNCs to be aware of these potential impacts and to operate in a socially responsible and culturally sensitive manner, in order to promote positive outcomes for both the company and the local community.
In conclusion, the current situation of MNCs in Pakistan is mixed. While there are challenges such as a weak regulatory environment, inadequate infrastructure, and security concerns, there are also opportunities for foreign investment in various sectors of the economy. It is important for Pakistan to continue to address these challenges and create a more investor-friendly environment to attract further foreign investment and promote economic growth.
How Saudiconomy, is an economic-transformational miracle?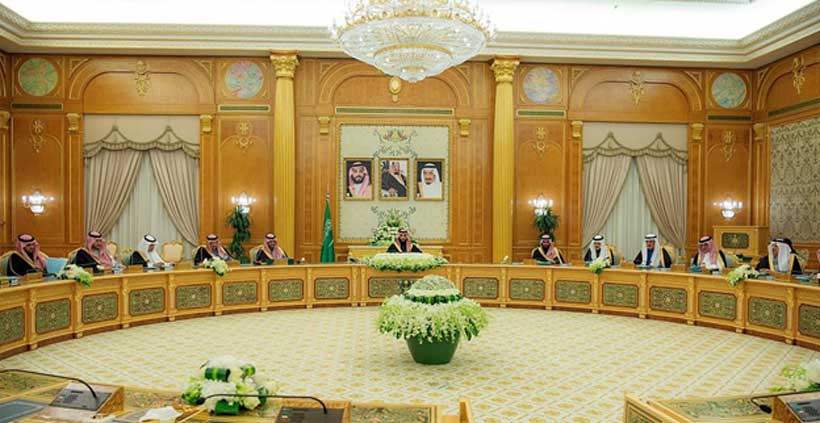 What is happening in the Global economy? The outlook seems entirely iffy, in the state of flux and bewildered with negative outlooks. The answer is, "Disturbance". If we analyze the global-environment with respect to economy, we find it clouded with discussions pertaining to hawkish vs. dovish trends of central-banks, rising inflation, hyper-inflation, tanking GDP growth, Russian-Ukraine conflict, energy-crises, broken supply-chains, unemployment, recession-fears, supply-shocks, lower demands, inverted yield-curves, liquidity crises, banking debacles and many other ensuing economic-ramifications etc. all have become talk of corridors and towns.
In my opinion, the global economy seems in shambles, extrapolated perceptions assumed by analysts out of Jackson Hole meetings and other developed-countries' central-banks are creating disturbances in financial-markets. Simply, the world is devoid of any solid vision, which could steer it towards betterment and prosperity. Major financial newspapers are dreading with inflation impacts. Ask any banker across the globe about his or her medium-term economic-outlook & you'll get an ugly picture painted.
Welcome to Saudi Arabia, the year 2022 the country surpassed a mark of a trillion-dollar economy according to both IMF and Oxford Economics coupled with GDP which grew at 8.7% in 2022. The annual CPI in Saudi Arabia increased by 2.5% and inflation averaged at 2.47% in 2022 which is "absolutely nothing" against double-digits' inflation worldwide.
So paradoxically asking, what is happening in Saudi Economy? The answer is, "Growth". If we analyze Saudi economic ecosystem, we find it filled with positive economic-vibes where the discussion is all about hike in industrial-production, foreign-investment-inflows especially huge industrial-investments, mining-investments which aim to unleash the potential of natural-resources, infrastructure-investments, giga-projects, achievement of economic & financial targets on time, flourishing private-sector, multiplying Non-Oil GDP etc.
Taking global-view, H1+H2 of 2022 were clouded with immense geo-political tensions, with ultimate economic-ramifications. But KSA has remained insulated of all global economic-vagaries, which attests the resilience & robustness of Saudi economic framework which is strengthened by Saudi leadership. The fiscal-year 2022 attracted significant foreign capital-inflows, which proves that Saudi Arabia has successfully positioned itself as a desired-destination of global financial-capital amid the ongoing global-turbulence. Saudi Arabia has successfully averted economic-effects of current geo-political turmoil, in terms of utilities, food-security and inflation-containment etc.
The question arises, how did KSA achieve this economic excellence & resilience in really a short time-span? The answer is, a Vision is being implemented and realized by Saudi leadership with sheer commitment and enabled by Saudi youth. This trifecta is indeed a global successful case-study of how major economic-transformations can happen in a short-period of time.
Delving into more details, the fundamental reason is, in 2016 Saudi Arabia had devised a brilliant Vision 2030 under the leadership of H.R.H King Salman and this was a road-map drawn by H.R.H Crown Prince Mohammad Bin Salman, as a forward strategic-economic framework. Under this brilliant vision, uniquely-crafted "Vision Realization Programs" (VRP) were designed, each tasked with a particular niche to smoothen the regulatory-processes, incentivize deployment of local-resources and ultimately attract private-sector & foreign-investments. All these VRPs are showing satisfactory-progress and many of these VRPs have over-achieved brilliantly.
Another driver of this economic-success is a significant-emphasis on optimizing potential of "Non-Oil GDP". It is the Non-Oil GDP, which ultimately provided an impetus and incentivized Saudi Private-sector to act proactively. The fuel for sky-rocketing "Non-Oil GDP" is actually the giant private-sector of KSA, whose potential is being unleashed by Saudi government via launching a partnership-program namely "Shareek" which aims to intensify the potential of SAR 5 trillion of domestic private sector investments by 2030. The aim is to maximize the private-sector contribution up to 65% in Saudi GDP by 2030.
One of the attributable reasons of this economic-miracle of Saudi Arabia has been a constant emphasis on Higher Education & Research. For instance, scholarship programs for Saudi students proved to be a stellar success. Today we see countless highly-qualified Saudis, possessing valuable global-experience are now steering many organizations in both the public and private sector of country. Their competence coupled with determination, passion & loyalty for their leadership and the country paved the way for Saudi Arabia to result such an economic-success. Nature Index which tracks scientific & intellectual contributions globally has ranked Saudi Arabia, 1st in Arab World & 30th globally in 2022, which manifests emergence of high quality scientific-output by Higher education ecosystem.
Saudi Arabia was one of the countries, which made headlines across global-media due to smart Covid-management, leaving behind many developed economies. For instance, King Abdullah Port has bragged the 1st-position leaving behind 370 global-ports in a globally-renowned index, Container Port Performance Index – 2021 by World Bank and S&P Market Intelligence, which analyzed performances of 370 ports in post-Covid broken supply-chain scenario. Similarly, Jeddah Islamic port and King Abdul Aziz port have bragged 8th and 14th position respectively.
Saudi Arabia's Sovereign Wealth Fund, Public Investment Fund has emerged as one of the smartest-SWF leaving behind many decades-old SWFs with stellar investments. The PIF (AuM = 620 USD billion) with its in-built strong potential has taken lead in investing locally in Saudi Arabia. In any country, a monetary-system always carries immense importance in proper functioning of an economy & solidifies its robustness. This important task is being carried out diligently by Saudi Central Bank, SAMA, which is brilliantly regulating Saudi financial-sector.
Saudi Arabia is taking a lead in developing state-of-the-art infrastructure. Each of the giga-project is adding gross-value of billions of SAR directly to economy and is providing thousands of jobs. I call them; "Super-infrastructure" because they are being developed with a super-vision, led by super-teams, giving super-results and yield a super-future. Recently Knight Frank which is a top-notch and a century-old UK-based real-estate consultancy firm has evaluated the 15 giga-projects up to 1.1 trillion dollars.
Indeed, Saudi success story of economic-transformation and diversification embodies sheer brilliance, commitment and determination, which has manifested wonders in less than a decade as appreciated by the Managing Director of IMF in the recent WEF sessions, in these words, "They (Saudis) are using the increase in revenue very effectively to create the investment environment for future growth for diversifying the economy,"