EU uses energy for political purposes in relations with Russia
The 10 most important things you need to know on Caspian Sea Region for Wednesday, May 27:
1Azerbaijan's prestige on the international arena is growing. Statements on the occasion of Republic Day. Vladimir Putin: "Azerbaijan is confidently moving forward on the path of socio-economic, scientific, technological and cultural development. I note with satisfaction the high level of Russian-Azerbaijani relations, which are based on strong traditions of friendship, good neighborliness and mutual respect. I am confident that through joint efforts we will ensure further expansion of constructive political dialogue, development of productive cooperation in all areas. This is in the vital interests of the people of our countries, and serves the strengthening of international stability and security". Barack Obama: "Since Azerbaijan`s independence, the United States has strongly supported the security and democratic and economic development of Azerbaijan. We do so because we value our bilateral relationship and appreciate our partnership in many areas, including in promoting the peaceful resolution of the Nagorno-Karabakh conflict, stability in Afghanistan, and European energy diversification."
2"The world needs to realize that Russia plays an essential role in the global political process", Kazakh President Nursultan Nazarbayev told Rossiya-24 television. "A country becomes a great power not because of its gas and oil riches… but because of its participation in global affairs in order to resolve problems that occur here and there in the world, to help promote peace around the world. Here, Russia's role is indispensable, and the world needs to understand it. Russia has enough resources to cope with the repercussions of the Western economic sanctions." he added.
3Tensions rise as Russia and Nato launch rival war games. About 250 aircraft and 12,000 servicemen will take part in Russian combat readiness drills over the Urals mountains and Siberia in what the country's defence ministry has described as a "massive surprise inspection". The snap exercises launched yesterday in Russia's central military district began on the same day Nato launched its own long-planned exercises in the Arctic. About 100 aircraft and 4,000 servicemen will take part in "Arctic Challenge", a Norwegian-led aviation exercise described as the "largest of its kind". Dmitry Rogozin, the deputy prime minister with responsibility for defence, further raised tensions over the weekend when he joked on national television that "tanks don't need visas". The comment came in response to a question about US and EU sanctions and visa bans imposed on several prominent Russian politicians and businessmen. [Independent]
4Turkmenistan extends export of electricity. In order to increase the volume of electricity exported to Afghanistan, construction of an overhead transmission line with a voltage of 500 kilovolts is underway in Turkmenistan, which is currently in the final stage, said the message of the government of Turkmenistan May 27."However, with the implementation of this ambitious project, the export of Turkmen electricity to Tajikistan and Pakistan via Afghanistan will become technically possible," said the message.
5Kazakhstan's energy sector is experiencing the growth in investments, according to a message from the analytical service, Ranking.kz. The analytical service said that since the start of realization of a program called "Tariff in Exchange for Investments" in 2009, the investments in the energy sector grew by over 2.5 times (264 percent). Among the sources for the investments to the fixed capital of Kazakhstan's energy sector companies, two types of sources are distinguishable (they provided 87 percent of investments). These are the own funds of the market participants and the funds from the budget.
6"In Azerbaijan we don't see an obstacle for bringing gas from Turkmenistan under the Caspian Sea", Vitaly Baylarbayov, deputy Vice President of SOCAR told EurActiv online magazine in an exclusive interview. He was commenting on Russia's possible obstruction of such a project, due to the unfinished delimitation of the Caspian Sea. "We recognize that the borders of the sectors between Azerbaijan and Turkmenistan have not been delimited," he said. "But laying down a pipe doesn't in any way interfere with the legal status. It doesn't matter on which seabed the pipe is running, fees and taxes are not due offshore."
7EU uses energy for political purposes in relations with Russia. Vladimir Chizhov, Russia's envoy to the European Union, said on Wednesday that in its relations with Moscow the EU was doing exactly the same thing which Russia was usually accused of, namely using energy for political purposes."There is every indication that the EU is trying to put into practice those things it used to accuse Russia of, namely the use of energy for political purposes," said in an exclusive interview with TASS. "There is no other possible explanation for attempts to reduce Russia's share in the EU's energy balance at any cost," he said. [TASS]
8Iran's Foreign Minister Mohammad Javad Zarif has urged the Organization of Islamic Cooperation (OIC) to take serious action to deal with problems facing the Muslim world, particularly the ongoing war in Yemen."The Organization of Islamic Cooperation should seriously address this important issue of the Muslim world and bring Yemeni groups to the [negotiating] table to end this disaster," Zarif said in a meeting with OIC Secretary General Iyad Ameen Madani in Kuwait City, the capital of Kuwait, on Tuesday.
9Tentative agreements, which could initiate the signing of a great peace agreement on the Armenian-Azerbaijani Nagorno-Karabakh conflict, may have been reached at the talks in Moscow between the foreign ministers of Azerbaijan and Russia, Fikrat Sadikhov, the political scientist, professor of Azerbaijan's Western Universiy, told Trend.az. "Russia understands Azerbaijan's value as a key player in the region, an important partner, with which it is beneficial to cooperate," he said.
10Kazakhstan Opening Itself to Africa. Kazakhstan is working to expand its cooperation with African nations across the board, Kazakh Minister of Foreign Affairs Erlan Idrissov told a number of African journalists who participated in the recent Astana Economic Forum. "The African continent is not the same as it was earlier. Everything is changing now," said Idrissov. "Our country intends to further widen its presence through sub-regional centres of the continent." he added. Africa has significant natural resources and a huge market for different industrial and agricultural goods. According to some respected international research centres, in the 21st century the African continent will occupy a leading position by its economic development temps and can become the most important commercial partner and economic destination for Kazakhstani businesses. Experts believe if the current development temps are constant by 2025, some African countries will reach a status of a state with an average population income. [The Astana Times]
Disaster management: Boosting the EU's emergency response
MEPs have approved plans to improve disaster response by updating the EU's civil defence mechanism and creating additional reserve capacity.
On 12 February, MEPs voted in favour of upgrading the EU's civil defence mechanism to help member states respond faster and more effectively to emergencies and disasters, both recurrent and unexpected. They propose to improve how disasters are tackled by sharing resources such field hospitals more efficiently.
Disasters, both natural and man-made, can strike anywhere, causing significant losses: in 2017, 200 people were killed in Europe by natural disasters and costs amounted to almost €10 billion
Italian EPP member Elisabetta Gardini, the MEP in charge of steering the plans through Parliament said recent emergencies such as the disasters in Greece in 2018 and in Portugal in 2017 have shown that EU countries alone don't have enough resources to respond, most of the times due to operational gaps.
Support already in place
A collaborative system of mutual aid already exists and is known as the EU Civil Protection Mechanism. If an EU country needs assistance because of a disaster, it can ask for help.
This system, based on voluntary contributions by participating countries, has proved to have a limited capacity, especially if several countries face the same type of disaster at the same time. The current system does not have an EU reserve capacity to help if member states are unable to.
RescEU: new reserve of emergency resources
Parliament insists on establishing a new reserve of resources known as RescEU. This should be activated only when the resources deployed by EU countries are insufficient. The common European reserve would include the resources needed to respond to disasters such as forest fire-fighting planes, special water pumps, field hospitals and emergency medical teams.
A decision to deploy RescEU would have to be taken by the European Commission in close coordination with the requesting country and the member states owning, renting or leasing the resources.
Sharing knowledge and lessons
The new rules set out to improve disaster risk management through consultation, the use of experts and recommendations for follow-up measures.
MEPs supported strengthening the EU Civil Protection Knowledge Network to share knowledge and facilitate exchanges between everyone involved with civil protection and disaster management, with a particular focus on young professionals and volunteers.
Next steps
The final text will enter into force once it has been formally adopted by the Council of Ministers. It should be applicable by summer 2019.
UNIDO and WAIPA launch e-learning module on impact investing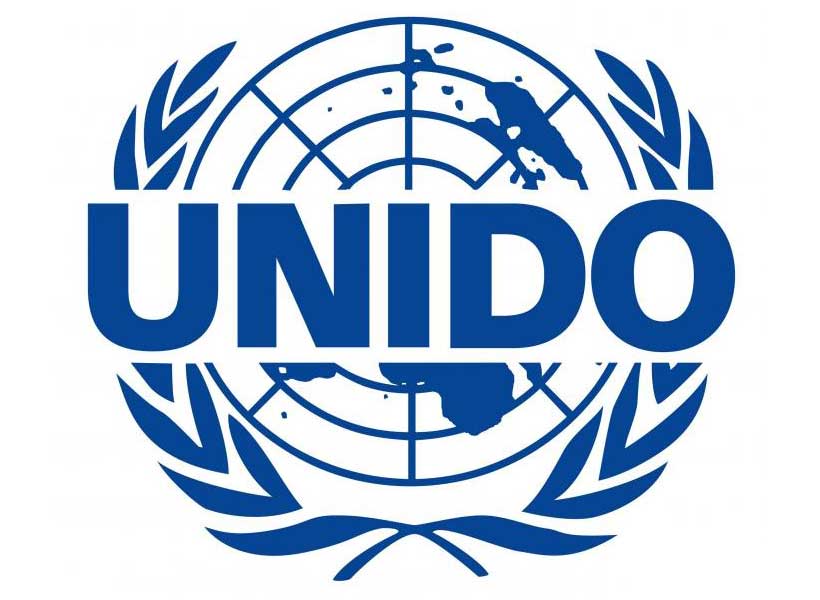 The United Nations Industrial Development Organization (UNIDO) and the World Association of Investment Promotion Agencies (WAIPA) launched a 4-module e-learning course on "Impact Investing" on the Knowledge Hub of UNIDO's Department of Trade, Investment and Innovation (TII). The course will allow to improve knowledge of the fast-rising impact investing segment and to understand how this new important trend will affect investment promotion and facilitation efforts by investment promotion agencies (IPAs). The course was prepared with the support of one of the pioneers and now largest impact investors in France, "Investisseurs et Partenaires" (I&P). I&P is headed by former Director of France's International Development Agency, Jean-Michel Severino, who visited UNIDO in April 2018 to explore cooperation and synergies with UNIDO's investment promotion work in Africa.
This course is the follow-up and complement to the successfully organized workshop for IPAs on impact investing, organized between WAIPA, UNIDO and the Turkish Cooperation and Coordination Agency (TIKA) in February 2018. It is a response to the IPAs' need to be equipped with novel methodologies for the promotion of foreign direct investments (FDI) with concrete impact on the Sustainable Development Goals (SDGs). As a recent IPA survey report of UNIDO's partner WAIPA revealed, 67 per cent of all IPAs consider the attraction of SDG investments to be of great importance, with job creation and technology transfer impact ranked highest.  The e-learning course will be complemented by physical classroom trainings.
The TII Knowledge Hub features further e-learning courses on "Quality Infrastructure and Trade" (9 modules in total) and "E-commerce" (8 modules in total). Participation is free of charge and a certificate will be issued.
Guterres: Two States 'side-by-side' is the 'peaceful and just solution' for Israel-Palestine conflict
A "peaceful and just solution" to the Israel-Palestine conflict can "only be achieved" through two States "living side-by-side in peace and security", United Nations Secretary-General António Guterres reiterated on Friday
In his address to the Committee on the Exercise of the Inalienable Rights of the Palestinian People, which was established by the UN General Assembly in 1975, Mr. Guterres said on Friday that "based on relevant UN resolutions, long-held principles, previous agreements and international law", Jerusalem should be the capital of both States.
"Unfortunately, over this past year, the situation has not moved in that direction", he continued, pointing to protests that began along the border fence with Gaza last year that left hundreds dead and thousands wounded by Israeli security forces.
He also cited "security incidents and provocations by Hamas and other militants in Gaza", including the launching of rockets and incendiary kites that dangerously escalated the situation.
"Thanks to UN and Egyptian mediation efforts, a major escalation was avoided", he continued, appealing to Hamas authorities in Gaza to "prevent provocations". The UN chief said that under International Humanitarian Law, "Israel, too, has a responsibility to exercise maximum restraint", except as a last resort.
Mr. Guterres underscored that the UN firmly supports Palestinian reconciliation and "the return of the legitimate Palestinian Government to Gaza", as "an integral part of a future Palestinian State".
Spelling out that the ongoing humanitarian crisis in Gaza must be "immediately addressed", he detailed that some two million Palestinians "remain mired in increasing poverty and unemployment, with limited access to adequate health, education, water and electricity", leaving young people with "little prospect of a better future".
"I urge Israel to lift restrictions on the movement of people and goods, which also hamper the efforts of the United Nations and other humanitarian agencies, without naturally jeopardizing legitimate security concerns," the Secretary-General stated.
Lauding the UN Relief and Works Agency for Palestine Refugees in the Near East (UNRWA) for its "critical work" in Gaza, the occupied West Bank and across the region, he called on the international community to "significantly" increase efforts to revitalize Gaza's economy.
Turning to the "risk of further unrest in the West Bank", the UN chief flagged that Israeli construction and settlement plans have expanded, including in East Jerusalem.
"Settlements are illegal under international law" he asserted. "They deepen the sense of mistrust and undermine the two-State solution".
Mr. Guterres said he regretted Israel's decision not to renew the mandate of the Temporary International Presence in Hebron, saying: "I hope an agreement can be found by the parties to preserve this long-standing and valuable arrangement."
"Palestinians have endured more than a half-century of occupation and denial of their legitimate right to self-determination" with both sides continuously suffering from "deadly cycles of violence", said the Secretary-General.
He indicated that leaders bore the responsibility to "reverse this negative trajectory and pave the way toward peace, stability and reconciliation" and praised the Committee for keeping the focus on the ultimate objective of a "peaceful solution with two States coexisting in peace and security" as the only way to achieve the inalienable rights of the Palestinian people.
"As I have said repeatedly, there is no Plan B", concluded Mr. Guterres.