EU uses energy for political purposes in relations with Russia
The 10 most important things you need to know on Caspian Sea Region for Wednesday, May 27:
1Azerbaijan's prestige on the international arena is growing. Statements on the occasion of Republic Day. Vladimir Putin: "Azerbaijan is confidently moving forward on the path of socio-economic, scientific, technological and cultural development. I note with satisfaction the high level of Russian-Azerbaijani relations, which are based on strong traditions of friendship, good neighborliness and mutual respect. I am confident that through joint efforts we will ensure further expansion of constructive political dialogue, development of productive cooperation in all areas. This is in the vital interests of the people of our countries, and serves the strengthening of international stability and security". Barack Obama: "Since Azerbaijan`s independence, the United States has strongly supported the security and democratic and economic development of Azerbaijan. We do so because we value our bilateral relationship and appreciate our partnership in many areas, including in promoting the peaceful resolution of the Nagorno-Karabakh conflict, stability in Afghanistan, and European energy diversification."
2"The world needs to realize that Russia plays an essential role in the global political process", Kazakh President Nursultan Nazarbayev told Rossiya-24 television. "A country becomes a great power not because of its gas and oil riches… but because of its participation in global affairs in order to resolve problems that occur here and there in the world, to help promote peace around the world. Here, Russia's role is indispensable, and the world needs to understand it. Russia has enough resources to cope with the repercussions of the Western economic sanctions." he added.
3Tensions rise as Russia and Nato launch rival war games. About 250 aircraft and 12,000 servicemen will take part in Russian combat readiness drills over the Urals mountains and Siberia in what the country's defence ministry has described as a "massive surprise inspection". The snap exercises launched yesterday in Russia's central military district began on the same day Nato launched its own long-planned exercises in the Arctic. About 100 aircraft and 4,000 servicemen will take part in "Arctic Challenge", a Norwegian-led aviation exercise described as the "largest of its kind". Dmitry Rogozin, the deputy prime minister with responsibility for defence, further raised tensions over the weekend when he joked on national television that "tanks don't need visas". The comment came in response to a question about US and EU sanctions and visa bans imposed on several prominent Russian politicians and businessmen. [Independent]
4Turkmenistan extends export of electricity. In order to increase the volume of electricity exported to Afghanistan, construction of an overhead transmission line with a voltage of 500 kilovolts is underway in Turkmenistan, which is currently in the final stage, said the message of the government of Turkmenistan May 27."However, with the implementation of this ambitious project, the export of Turkmen electricity to Tajikistan and Pakistan via Afghanistan will become technically possible," said the message.
5Kazakhstan's energy sector is experiencing the growth in investments, according to a message from the analytical service, Ranking.kz. The analytical service said that since the start of realization of a program called "Tariff in Exchange for Investments" in 2009, the investments in the energy sector grew by over 2.5 times (264 percent). Among the sources for the investments to the fixed capital of Kazakhstan's energy sector companies, two types of sources are distinguishable (they provided 87 percent of investments). These are the own funds of the market participants and the funds from the budget.
6"In Azerbaijan we don't see an obstacle for bringing gas from Turkmenistan under the Caspian Sea", Vitaly Baylarbayov, deputy Vice President of SOCAR told EurActiv online magazine in an exclusive interview. He was commenting on Russia's possible obstruction of such a project, due to the unfinished delimitation of the Caspian Sea. "We recognize that the borders of the sectors between Azerbaijan and Turkmenistan have not been delimited," he said. "But laying down a pipe doesn't in any way interfere with the legal status. It doesn't matter on which seabed the pipe is running, fees and taxes are not due offshore."
7EU uses energy for political purposes in relations with Russia. Vladimir Chizhov, Russia's envoy to the European Union, said on Wednesday that in its relations with Moscow the EU was doing exactly the same thing which Russia was usually accused of, namely using energy for political purposes."There is every indication that the EU is trying to put into practice those things it used to accuse Russia of, namely the use of energy for political purposes," said in an exclusive interview with TASS. "There is no other possible explanation for attempts to reduce Russia's share in the EU's energy balance at any cost," he said. [TASS]
8Iran's Foreign Minister Mohammad Javad Zarif has urged the Organization of Islamic Cooperation (OIC) to take serious action to deal with problems facing the Muslim world, particularly the ongoing war in Yemen."The Organization of Islamic Cooperation should seriously address this important issue of the Muslim world and bring Yemeni groups to the [negotiating] table to end this disaster," Zarif said in a meeting with OIC Secretary General Iyad Ameen Madani in Kuwait City, the capital of Kuwait, on Tuesday.
9Tentative agreements, which could initiate the signing of a great peace agreement on the Armenian-Azerbaijani Nagorno-Karabakh conflict, may have been reached at the talks in Moscow between the foreign ministers of Azerbaijan and Russia, Fikrat Sadikhov, the political scientist, professor of Azerbaijan's Western Universiy, told Trend.az. "Russia understands Azerbaijan's value as a key player in the region, an important partner, with which it is beneficial to cooperate," he said.
10Kazakhstan Opening Itself to Africa. Kazakhstan is working to expand its cooperation with African nations across the board, Kazakh Minister of Foreign Affairs Erlan Idrissov told a number of African journalists who participated in the recent Astana Economic Forum. "The African continent is not the same as it was earlier. Everything is changing now," said Idrissov. "Our country intends to further widen its presence through sub-regional centres of the continent." he added. Africa has significant natural resources and a huge market for different industrial and agricultural goods. According to some respected international research centres, in the 21st century the African continent will occupy a leading position by its economic development temps and can become the most important commercial partner and economic destination for Kazakhstani businesses. Experts believe if the current development temps are constant by 2025, some African countries will reach a status of a state with an average population income. [The Astana Times]
EU Facility for Refugees in Turkey: Solid progress in supporting refugees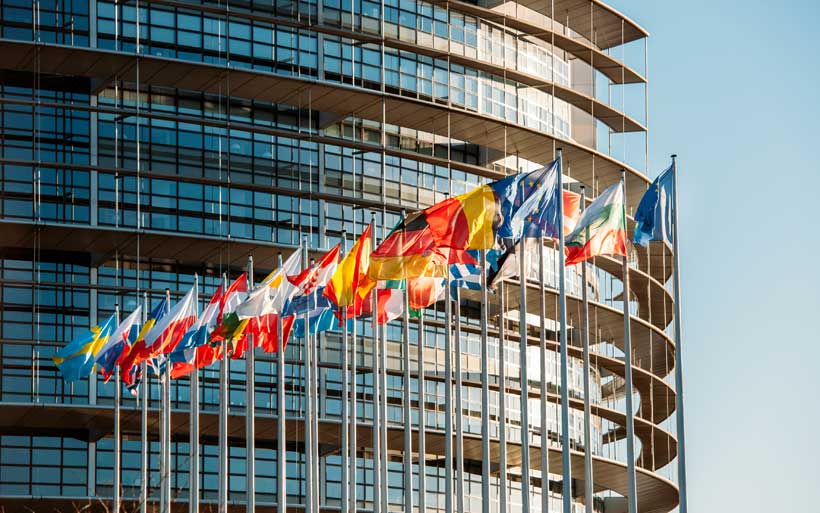 The Commission reported today good progress in the implementation and programming of €6 billion of the EU Facility for Refugees in Turkey. More than 80 projects are currently up and running delivering tangible results to refugees and host communities in particular on education and health. Out of the €6 billion, some €4.2 billion has been allocated, of which €3.45 billion has been contracted and €2.22 billion disbursed to date.
Johannes Hahn, Commissioner for European Neighbourhood Policy and Enlargement Negotiations,said: "We continue to make good progress in the implementation and programming of the Facility. More than 80 projects to date provide vital assistance in the areas of education, health, protection and socio-economic support, and more projects are in the pipeline. We remain committed to continue our support to refugees and host communities in Turkey, addressing current needs and increasing resilience and self-reliance for the longer term."
Christos Stylianides, Commissioner for Humanitarian Aid and Crisis Management,added: "The European Union is continuing to support refugees in Turkey, in line with its commitment. 1.6 million refugees are receiving humanitarian assistance to meet their basic needs. Looking ahead to the future, we are working to make our support more sustainable. We remain committed to continue working closely with Turkey to make this possible."
Today, the twelfth Steering Committee meeting of the EU Facility for Refugees in Turkey took place in Brussels. It was chaired by the Commission and brought together representatives of EU Member States and Turkey.
The Committee reviewed the third annual monitoring report on the implementation of the Facility and confirmed the progress made in the programming of the second €3 billion tranche of the budget of the Facility. It completed the evaluation of project proposals in the areas of socio-economic support and municipal infrastructure to the tune of €845 million.
The 84 projects set up in the framework of the Facility bring forth concrete outcomes and a significant positive impact for refugees and host communities alike, facilitating the integration of refugees in the Turkish society.
For education, one of the priority areas of action, the EU signed a €400 million contract to continue its support to existing programmes, which is to be complemented by a further €100 million before the summer. This involves the construction of 136 school buildings and 50 prefabricated schools well under way. This progress in education infrastructure goes hand in hand with the implementation of the project for Promoting Integration of Syrian Children into Turkish Education System (PICTES), which benefits 400,000 students.
In the area of health, 5 million healthcare consultations have been carried out, with 178 migrant health centres now operational, employing over 2,600 staff, two thirds of which are Syrian refugees.
The EU is highly focused on ensuring the sustainability of the Facility's humanitarian and development activities, which aim to support the Turkish authorities in a structural manner and to facilitate refugee integration. Under the humanitarian strand of the second tranche, the EU is implementing projects for a total of €50 million in addition the ongoing projects under the first tranche, those have already delivered tangible results for refugees and host communities.
Background
The EU Facility for Refugees in Turkey was set up in 2015 in response to the European Council's call for significant additional funding to support Syrian refugees in Turkey.
It has a total budget of €6 billion divided into two equal tranches of €3 billion each, allocated over two periods: 2016-2017 and 2018-2019.Out of the operational funds of €6 billion, €2.22 billion has already been disbursed, €3.45 billion contracted, with over 80 projects rolled out.
The Facility provides a joint coordination mechanism, designed to ensure that the needs of refugees and host communities are addressed in a comprehensive and coordinated manner. The support seeks to improve conditions for refugees in Turkey as part of the EU's comprehensive approach to addressing the refugee crisis inside and outside the EU.
European Union and World Bank Support to Help Enhance Georgia's Innovation Ecosystem
The European Union (EU) and the World Bank launched today the Increasing Institutional Capacity for Innovation (IICI) project, at an event held at Tech Park Georgia. Nika Alavidze, Deputy Minister of Economy and Sustainable Development of Georgia, Mercy Tembon, World Bank Regional Director for the South Caucasus, and Stig Kjeldsen, First Secretary at Delegation of the European Union to Georgia offered opening remarks at the event.
"The World Bank is proud to continue to stand by GITA as it transforms from a young 'startup' agency into a mature framework for Georgia's coordination of its innovation and entrepreneurship policy and practice," said Mercy Tembon, World Bank Regional Director for the South Caucasus. "With support from the EU, and the Bank's technical assistance, this project will allow GITA to take the next step toward greater institutional capacity and effectiveness, test the potential for technology transfer, and improve opportunities for investing in innovative, early stage companies in Georgia."
"Innovation increases SME competitiveness and creates jobs, and innovation policy is actually at the heart of the EU's own Europe 2020 strategy for growth and job creation," said Stig Kjeldsen, Cooperation Officer at the EU Delegation to Georgia. "Further assisting GITA in building Georgia's innovation ecosystem falls naturally in line with the EU's commitment to supporting business development in Georgia."
The IICI project is financed by the EU to the amount of €2.7 million and will be implemented by the World Bank. The overall objective of the project is to increase GITA's capacity to develop and implement innovation and entrepreneurship policies and programs with medium- and long-term strategies and results; test and demonstrate the viability of technology transfer between educational institutions and the private sector in Georgia; improve the deal flow of innovative start-ups ready for investment, and fund availability for early-stage companies.
The IICI project is expected to generate important results, including: easier access to support and finance for a greater number of small and medium enterprises and innovative firms, a more coherent public approach to supporting entrepreneurs and SMEs and a boost in overall innovative economic activity.
World Bank Group Releases Little Data Book on Gender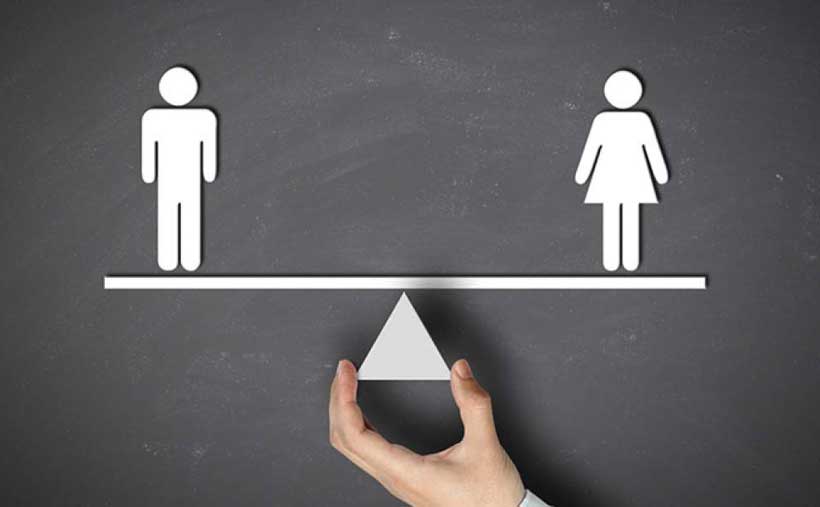 The World Bank Group today released the Little Data Book on Gender 2019 to provide an easily accessible entry point to statistics tracking gaps between men and women, boys and girls for 217 economies around the world with comparable data for 2000 and 2017.
In addition to demographic and economic information, the Little Data Book on Gender indicators include the proportion of women and men who use the internet, sex-disaggregated smoking prevalence, and the percentage of female graduates from science, technology, engineering and mathematics programs in tertiary education.
The book includes two indicators from the Women, Business and the Law database: the length of paid maternity leave and whether women are legally able to work in the same industries as men.
"Progress in eliminating poverty and ensuring shared prosperity can be enhanced and accelerated when we have good data," said Caren Grown, World Bank Group Senior Director for Gender. "The Little Data Book on Gender offers policymakers and development practitioners easy access to data on males and females in the domains in which we work – health, education, and economic life. As sex-disaggregated data becomes increasingly available, there is no excuse to not use it in our policy dialogue and to inform choices about interventions."
This edition of the Little Data Book on Gender also features online tables that will be updated quarterly.
"Regular online updates will make it easier than ever to see how women and men are faring across a range of global indicators, and to track progress over time," said Haishan Fu, Director, Development Data Group. "This supplements the fuller, curated data and analysis tools provided by the World Bank Group, including through the Gender Data Portal."
The Little Data Book on Gender shows remarkable broad progress toward gender equality in education enrollment and health, while gender inequality remains stubbornly persistent in access to economic opportunities. On virtually every global measure, the Little Data Book on Gender reveals that women are more likely than men to be engaged in low productivity activities, and to work more in vulnerable employment.
The Little Data Book on Gender can be accessed online through the World Bank's Gender Data Portal, and can be used by researchers, journalists, policy makers, and anyone interested in gaps between men and women.