EU uses energy for political purposes in relations with Russia
The 10 most important things you need to know on Caspian Sea Region for Wednesday, May 27:
1Azerbaijan's prestige on the international arena is growing. Statements on the occasion of Republic Day. Vladimir Putin: "Azerbaijan is confidently moving forward on the path of socio-economic, scientific, technological and cultural development. I note with satisfaction the high level of Russian-Azerbaijani relations, which are based on strong traditions of friendship, good neighborliness and mutual respect. I am confident that through joint efforts we will ensure further expansion of constructive political dialogue, development of productive cooperation in all areas. This is in the vital interests of the people of our countries, and serves the strengthening of international stability and security". Barack Obama: "Since Azerbaijan`s independence, the United States has strongly supported the security and democratic and economic development of Azerbaijan. We do so because we value our bilateral relationship and appreciate our partnership in many areas, including in promoting the peaceful resolution of the Nagorno-Karabakh conflict, stability in Afghanistan, and European energy diversification."
2"The world needs to realize that Russia plays an essential role in the global political process", Kazakh President Nursultan Nazarbayev told Rossiya-24 television. "A country becomes a great power not because of its gas and oil riches… but because of its participation in global affairs in order to resolve problems that occur here and there in the world, to help promote peace around the world. Here, Russia's role is indispensable, and the world needs to understand it. Russia has enough resources to cope with the repercussions of the Western economic sanctions." he added.
3Tensions rise as Russia and Nato launch rival war games. About 250 aircraft and 12,000 servicemen will take part in Russian combat readiness drills over the Urals mountains and Siberia in what the country's defence ministry has described as a "massive surprise inspection". The snap exercises launched yesterday in Russia's central military district began on the same day Nato launched its own long-planned exercises in the Arctic. About 100 aircraft and 4,000 servicemen will take part in "Arctic Challenge", a Norwegian-led aviation exercise described as the "largest of its kind". Dmitry Rogozin, the deputy prime minister with responsibility for defence, further raised tensions over the weekend when he joked on national television that "tanks don't need visas". The comment came in response to a question about US and EU sanctions and visa bans imposed on several prominent Russian politicians and businessmen. [Independent]
4Turkmenistan extends export of electricity. In order to increase the volume of electricity exported to Afghanistan, construction of an overhead transmission line with a voltage of 500 kilovolts is underway in Turkmenistan, which is currently in the final stage, said the message of the government of Turkmenistan May 27."However, with the implementation of this ambitious project, the export of Turkmen electricity to Tajikistan and Pakistan via Afghanistan will become technically possible," said the message.
5Kazakhstan's energy sector is experiencing the growth in investments, according to a message from the analytical service, Ranking.kz. The analytical service said that since the start of realization of a program called "Tariff in Exchange for Investments" in 2009, the investments in the energy sector grew by over 2.5 times (264 percent). Among the sources for the investments to the fixed capital of Kazakhstan's energy sector companies, two types of sources are distinguishable (they provided 87 percent of investments). These are the own funds of the market participants and the funds from the budget.
6"In Azerbaijan we don't see an obstacle for bringing gas from Turkmenistan under the Caspian Sea", Vitaly Baylarbayov, deputy Vice President of SOCAR told EurActiv online magazine in an exclusive interview. He was commenting on Russia's possible obstruction of such a project, due to the unfinished delimitation of the Caspian Sea. "We recognize that the borders of the sectors between Azerbaijan and Turkmenistan have not been delimited," he said. "But laying down a pipe doesn't in any way interfere with the legal status. It doesn't matter on which seabed the pipe is running, fees and taxes are not due offshore."
7EU uses energy for political purposes in relations with Russia. Vladimir Chizhov, Russia's envoy to the European Union, said on Wednesday that in its relations with Moscow the EU was doing exactly the same thing which Russia was usually accused of, namely using energy for political purposes."There is every indication that the EU is trying to put into practice those things it used to accuse Russia of, namely the use of energy for political purposes," said in an exclusive interview with TASS. "There is no other possible explanation for attempts to reduce Russia's share in the EU's energy balance at any cost," he said. [TASS]
8Iran's Foreign Minister Mohammad Javad Zarif has urged the Organization of Islamic Cooperation (OIC) to take serious action to deal with problems facing the Muslim world, particularly the ongoing war in Yemen."The Organization of Islamic Cooperation should seriously address this important issue of the Muslim world and bring Yemeni groups to the [negotiating] table to end this disaster," Zarif said in a meeting with OIC Secretary General Iyad Ameen Madani in Kuwait City, the capital of Kuwait, on Tuesday.
9Tentative agreements, which could initiate the signing of a great peace agreement on the Armenian-Azerbaijani Nagorno-Karabakh conflict, may have been reached at the talks in Moscow between the foreign ministers of Azerbaijan and Russia, Fikrat Sadikhov, the political scientist, professor of Azerbaijan's Western Universiy, told Trend.az. "Russia understands Azerbaijan's value as a key player in the region, an important partner, with which it is beneficial to cooperate," he said.
10Kazakhstan Opening Itself to Africa. Kazakhstan is working to expand its cooperation with African nations across the board, Kazakh Minister of Foreign Affairs Erlan Idrissov told a number of African journalists who participated in the recent Astana Economic Forum. "The African continent is not the same as it was earlier. Everything is changing now," said Idrissov. "Our country intends to further widen its presence through sub-regional centres of the continent." he added. Africa has significant natural resources and a huge market for different industrial and agricultural goods. According to some respected international research centres, in the 21st century the African continent will occupy a leading position by its economic development temps and can become the most important commercial partner and economic destination for Kazakhstani businesses. Experts believe if the current development temps are constant by 2025, some African countries will reach a status of a state with an average population income. [The Astana Times]
China-Eurasia Council condemns aggression of Azerbaijan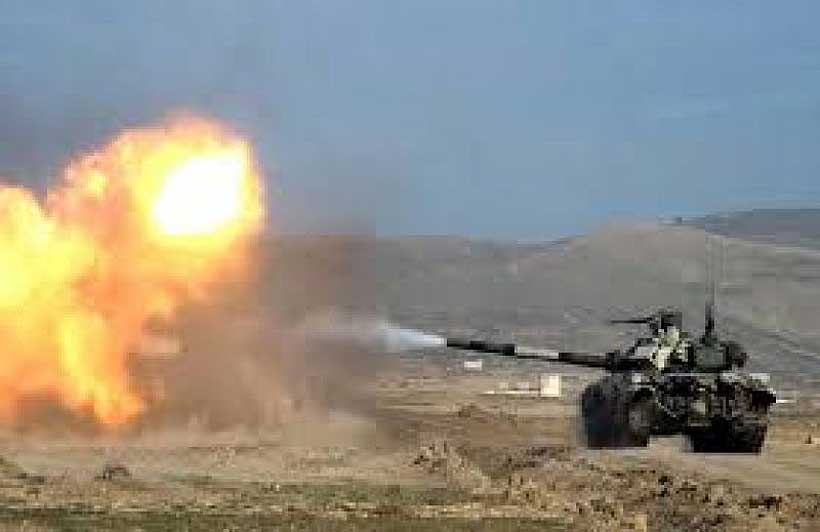 China-Eurasia Council for Political and Strategic Research strongly condemns Azerbaijani aggression which Baku started on July 12, 2020. Azerbaijani Ministry of Defense is a threat for the entire World as it is speaking about its aims to strike Metsamor Nuclear Plant, which is located in Armenia. Baku must understand that this is a crime against humanity, and it is equal to nuclear strike.The destruction of Metsamor Nuclear plant will be a disaster not only for Armenia, but also for Iran, Georgia and Azerbaijan, it will harm World's environment and stand a real problem for several generations of the World. It is worth mentioning, that this time Baku attacked the Northern borders of Armenia, which are sovereign territory of the Republic of Armenia according to International law. Azerbaijan violated the principle of territorial integrity of a sovereign state, which is one of the important pillars of International law.
China-Eurasia Council for Political and Strategic Research condemns Azerbaijan for using force against civilian population of Armenia and calls for peaceful negotiations. Baku must show solidarity and join global ceasefire initiated by the UN secretary general Antonio Guterres and must not try to escalate the situation on the border to deflect public attention from the situation concerning the outbreak of Covid-19 in Azerbaijan. We call official Baku to take care of Azerbaijani people in the hard times of Coronavirus and not send its soldiers to real death. Being multinational Council, for us It's terrible to hear about lossfrom both sides and we express our sincere condolences. Hopefully peace will come to South Caucasus, which is an important crossroad in Eurasian mainland and it can stand a very important link for Belt and Road Initiative, if all problems solved in a peaceful way.
Condemnation Of Armenian Aggression By Friends Of Azerbaijan (FoA)
Friends of Azerbaijan (FoA) strongly condemns the coward act of Armenians aggression in the Tovuz district of Azerbaijan that is a sheer violation of international borders and law. The act is an attempt of Armenia to drive global attention from the peaceful dialogue and negotiation process on Nagorno Karabakh.
In an online meeting of the delegates of the Friends of Azerbaijan (FoA), a joint declaration of condemnation has been issued by the honorable members of Friends of Azerbaijan (FoA).
According to this declaration, Armenian aggression can jeopardize the whole South Caucasus region. The incident on July 12, 2020, is being considered as a direct attack on Azerbaijan and the repercussions of this incident can result in massive catastrophe in the entire region.

The delegates of Friends of Azerbaijan (FoA) stressed the global powers to come forward and take serious action on Armenian intervention by violating the international border of Azerbaijan. The act of Armenia is an open challenge to the sovereignty of Azerbaijan.
Malik Ayub Sumbal founder of Friends of Azerbaijan (FoA) termed that Armenia is losing its legal and moral position on Nagorno Karabakh and there is mounting pressure on Armenia by the international community for the peaceful solution of Nagorno Karabakh according to the UN Resolutions. At this time to get rid of such kind of diplomatic moves, Armenia has launched another major front in Tovuz.
When the whole world is busy against the Covid19 Armenian Prime Minister has chosen a very dangerous path that can take the whole region into war and bloodshed.
Friends of Azerbijan (FoA) is firmly standing with shoulder by shoulder to the people of Azerbaijan and martyr's families at this hour.
Kyrgyz Republic to Enhance Quality of Education with World Bank Financing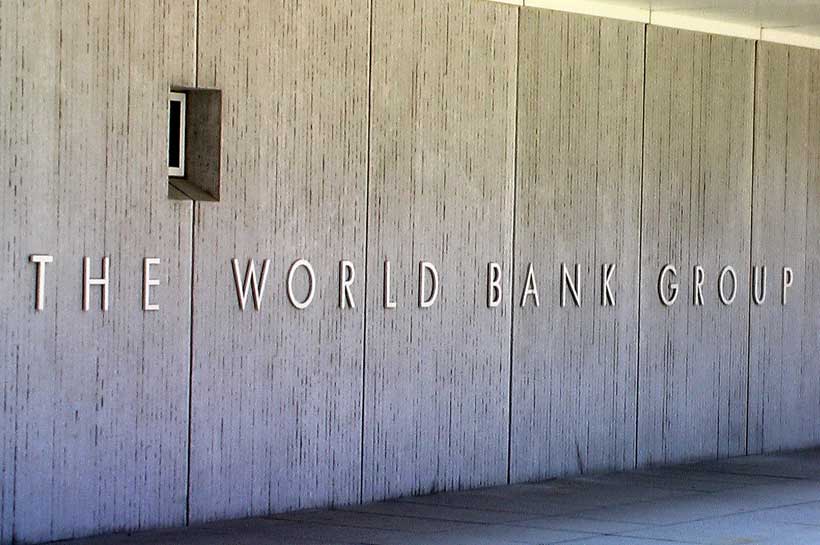 The Kyrgyz Republic will receive World Bank financing for the Learning for the Future Project in the amount of $50 million, on highly concessional terms. $25 million is allocated in the form of a grant, which requires no repayment, while the other $25 million is credit with a 0.75% interest rate, with repayments eased over 38 years, and a six-year grace period.
"The Learning for the Future Project aims to help raise the Kyrgyz Republic's human capital through enhancing school readiness and teacher effectiveness," says Bolormaa Amgaabazar, World Bank Country Manager for the Kyrgyz Republic. "The project puts special emphasis on distance and online learning, increasing digital literacy and building teacher capacity for best teaching-learning practice. Such support will help the country's education system better respond to learning from home during the current school closures and recovery period from the COVID-19 pandemic. In the long run, this approach will help better prepare children for learning and adapting to a fast-changing future economy."
The project has four main areas of support: expanding school readiness for underserved children; increasing effectiveness in teaching practice; enhancing technology-enabled support for learning; and enhancing measurement of learning. In the coming five years, the project will specifically help:
Establish 500 fully equipped community-based kindergartens in rehabilitated premises, thus enabling a successful transition to school for 20,000 children aged 3-5 years, in poor communities countrywide;
Build teacher competencies for more effective teaching of reading, mathematics and sciences in primary and secondary schools, through training in effective pedagogy and assessment, provision of digital learning content, resources and materials in 1,200 schools (53 percent of the total number of schools in the country);
Provide digital literacy training for 36,000 teachers to enhance their capacities to use digital technologies for professional development and effective teaching;
Equip 1,200 schools with an IT platform to support technology-enabled teaching and learning. The Republican Institute of In-Service Teacher Training will assist in developing digital content for teaching and learning;
Introduce a new criteria-based assessment instrument and methodology, develop and introduce standardized tests aligned with new learning standards, conduct the National Learning Assessment in 2023 for grades 4 and 8, and participate in the Program for International Student Assessment (PISA) 2024.
The project will be implemented by the Ministry of Education and Science of the Kyrgyz Republic during 2020-2025, using its existing institutional structures and in compliance with relevant World Bank procedures and standards.
The project supports the World Bank's 2019-2022 Country Partnership Framework for the Kyrgyz Republic and is closely aligned with the National Education Sector Strategy-2040 of the Ministry of Education and Science, which is now under development. The project was approved by the World Bank's Board of Executive Directors on March 31, 2020 and was ratified by the Parliament of the Kyrgyz Republic on June 11, 2020.