New Perspectives for Russia- Nigerian Relations
Nigerian diplomatic representatives, African researchers, non-governmental organizations, business people from Russia and Nigerian diaspora, local and foreign media representatives participated a one-day round-table discussions under the theme "Perspectives of the Russian-Nigerian relations in the light of the results of the Nigerian presidential election" that was held at the Institute for African Studies in Moscow.
The event was organized jointly by the Institute for African Studies of the Russian Academy of Sciences and the Nigerian Diaspora Organization (NIDO Russia). NIDO-Russia was established as a forum for Nigerian professionals residing in Russia to participate in the development of Nigeria. It serves as a platform for Nigerians to network on the diaspora. NIDO-Russia is committed to tapping into the knowledge and skills of Nigerians and Russians needed for national development in both countries.
The speakers included Profesor Dmitri Bondarenko, Deputy Director at the Institute of African Studies (IAS), Professor Tatiana Denisova, Head of the Tropical Section of the IAS, Mr Evgeny Korendyasov, Head of the Russia-African Relations Section at the IAS, Valeriy Vozdvizhenskiy, Executive Director of the Russia-Nigeria Business Council, Dr Maurice Okoli, Nigerian Researcher at the IAS and Chairman of the People's Democratic Party (PDP) in the Russian Federation, Mr Rex Essenowo, Chairman of NIDO Russia, Dr Bashir Obasekola, Board Member of NIDO Europe, and representatives from the Embassy of the Federal Republic of Nigeria.
Mr. Rex Essenowo, Chairman of NIDO Russia, says that a stable democracy in the country means that there is a guarantee of stability and better atmosphere to strengthen investors confidence. It is a fundamental indicator while creating more conducive environment for sustainable development. This is an important factor which contributes to the security of foreign investments in the country. So, this is the best opportunity for potential Russian investors to utilize.
Essenowo says Nigeria has a lot of opportunities and it is one of the most prefered investment destinations in the world. Nigeria and Russia has a combine population of over 350 million people, there is the need to expand the scope of trade and economic integration by creating conducive environments for Russian and Nigerian small and medium scale entrepreneurs that are interested in doing business in both countries. The most lucrative investment sectors of the economy include housing, agriculture, healthcare, transport, mining, power generation, aviation and, tourism and hospitality services.
Generally, the participants had the opportunity to get acquainted with the current socio-economic environment, post-election developments, as well as business/investment opportunities for Russian investors in Nigeria. They attempted to evaluate the current state of the Russia-Nigerian relations, first of all in the economic sphere, and to foresee their prospects in view of the changes that the results of the recent presidential elections in Nigeria can bring.
The general view was that the current state of the economic relations between the two countries is weaker than it should be and supposed that the relations strengthening could be achieved by means of more active involving of the two states governmental bodies in their development, on the one hand, and making more emphasis than before on the development of cooperation at the level of small and midddle-size business, on the other.
It was also stressed that progress in the sphere of economic relations hardly can be possible without establishing trust between people of the two countries, for example, launching of projects that aimed at presenting and promoting Russian business and culture to Nigerians, and Nigerian business and culture to Russian citizens are necessary steps to raise the profile in both countries.
At the end of the heated debates and detailed discussions, the speakers and participants have agreed that the economic relations between Russia and Federal Republic of Nigeria will experience a significant positive development in the coming years, especially even before the presidential election many Russian companies, industrialists as well as private investors have shown keen interest in the economy of Nigeria.
The Nigerian election was the most competitive presidential race ever held in its political history and the country represents one of the largest democracies in the world. Now, with the power transfer from the People's Democratic Party (PDP) to All Progressives Congress (APC), it will be a major shift for the country — the first political power transfer between civilians of different parties in a country that has spent much of its post-colonial history shaken by military coups.
With results from all of the Nigeria's 36 federal states counted, the former military ruler, Muhammadu Buhari, delivered a crushing defeat to President Goodluck Jonathan, getting nearly 55 percent of the vote to Mr. Jonathan's 45 percent. Jonathan represented the People's Democratic Party (PDP) while Buhari stood on the platform of All Progressives Congress (APC).
With this new political and post-election background, the participants at the round-table discussion praised the country for its democratic development, noting significantly that "the current situation will consolidate the climate for both local and foreign investment in the country."
Additionally, this could open another chapter to a great deal of opportunities and business prospects, and for developing a broader multifaceted relationship in political, economic, education and socio-cultural spheres between Russia and Nigeria. They, however, noted with much doubts that there would be definitely emerging challenges and problems to overcome in the process.
NIDO Russia thanked the Institute of African Studies for welcoming the idea of hosting the round-table where various presentations were given by senior researchers and useful contributions by some of the invited guests, and noted that it was an important step to further improve and deepen understanding of the political transition from the People's Democratic Party (PDP) to All Progressives Congress (APC) and the implications for future Russia-Nigerian cooperation.
Russia has considered Nigeria to be a strategic partner in Africa because of its numerous opportunities in human and natural resources. Russia has long decided to build a stronger bilateral trade with Nigeria as the biggest investment destination in sub-Sahara Africa. Despite its more than 50-year business relationship dating from the Soviet era, trade volume has now remained low with a current figure of $300m between Russian Federation and Federal Republic of Nigeria.
An unending conflict of Morocco and Western Sahara
Authors: Areeja Syed, Ahmed Bux Jamali*
The conflict in Western Sahara between the Kingdom of Morocco and the Frente POLISARIO has lasted for over three decades, and continues to pose a potential danger for stability and security in the entire region of North Africa. Despite the successive efforts of the international community to resolve the conflict, a mutually agreed solution remains elusive. Western Sahara is a sparsely-populated area of mostly desert situated on the northwest coast of Africa. A former Spanish colony, it was annexed by Morocco in 1975. Since then it has been the subject of a long-running territorial dispute between Morocco and its indigenous Saharawi people led by the Polisario Front. During 1960s UN General Assembly passed a declaration in the name of free people of the world called 'Declaration for the Independence' of colonial countries and people. Following this resolution Spain began to withdraw from these lands of Western Sahara.
Historically, Morocco and Mauritania claimed the lands of Western Sahara as their own due to their historical bonds in this region. This claim was opposed by Polisario (an Algerian backed Saharawi rebel movement) whose requirement was a choice by the people of these lands for a separate state and UN General Assembly backed this idea. As a result, Mauritania withdrew its claim on these lands but Morocco took the case to ICJ (International Court of Justice) and due to these interventions, the situation got further complicated.ICJ postponed the referendum and therefore a political deadlock was built. The conflict was escalated during 1970s and the year of 1973 ultimately played a significant role for a ceasefire that was after a long effort signed between Kingdom of Morocco and Polisario in 1991.
Since 1997 UN attempted to break the deadlock and resultantly, UN special envoy gave his famous Baker Plan suggesting a third way to end the conflict by which a five-year autonomy for the Sahara people should be provided under the rule of Morocco and in this way both parties get to exercise their rights on these lands. Polisario rejected the idea and Baker again gave a modified plan but this time morocco opposed, and hence failing James baker in his efforts leading him to resign from job in 2004.Since the baker's resignation the conflict remained in further deadlock. According to different reports regarding this conflict, the situation in Western Sahara continues to deteriorate over time that led the rise of terrorism in this region.
Implications and a way forward
The Western Sahara conflict has destabilized regional security cooperation and assistance. The distrust and aggression between morocco and Algeria have been so critical that the whole region has been dragged into a spiteful circle of collective suspicion, counterproductive rivalries and self-defeating policies. In the Western Sahara the security risks of the persistence of the conflict by analyzing the undermining forces that heighten local tensions and regional instability. The Western Sahara conflict delays regional cooperation and integration with vital implications for cooperative security in a part of the world full of major security challenges that require comprehensive regional solutions. For both Morocco and Algeria, it's high time to move away from historical paradigms in order to promote security, stability and dynamic regional cooperation.
This conflict can be solving if the rivalries resolved it through cooperation. No country is under any impression that the two rivals will soon resolve their difference over the Western Sahara. May be any significant inroads toward peace and reconciliation would probably have to wait for the upcoming generational shift in the both countries military and political leadership. The united nation UN secretary general give personal envoy for Western Sahara. The only possible solution is for the parties to negotiate a constitutional arrangement that focuses on the present and the future instead of the past. The Morocco's proposal for autonomy for the Western Sahara is good starting point. A real and credible autonomy will give significant privileges to the people and might end up convincing the refugees in the Tindouf camps that morocco is serious in its calls for granting self-governance to the Western Sahara.
However, the case of Western Sahara, which has not been so widely reported and cared about, shows that as soon as the media and the people are not involved, the EU remains divided, simultaneously supporting both sides and concerned only with its economic interests. On the other hand, the French strategy originates from the Cold War, when the Western leaders feared another Soviet stronghold in Africa. France has, consequently, stuck to the policy of preventing further instability in North Africa and has done her best to contain the conflict without changing the status quo.
Other European countries evidently do not have a clear strategy and indirectly support Rabat's claims over the region either to boost their economic interests in North Africa or merely because it has always been their policy. The pattern is always the same. However, some EU members try to be as impartial as possible or postpone the debate about the humanitarian and diplomatic crisis. Germany, as the strongest European economy, has always remained neutral about the conflict. As a result, due to the neutral position of Angela Merkel's cabinet in the conflict, the UN chief appointed German ex-president Horst Koehler as the Western Sahara envoy in July 2017.
The recent reports explain that, the UN Security Council threw its weight behind planned talks on Western Sahara as it voted to extend for six months its decades-old mission in the disputed north African territory. The council adopted a US-drafted resolution that renewed the mission, known as MINURSO, until April 30, setting a deadline for progress in the push to relaunch political talks. The resolution was adopted by a vote of 12 in favor in the 15-member council. Russia, Ethiopia and Bolivia abstained. Morocco, Algeria, Mauritania and the Polisario Front have accepted a UN invitation to hold talks in Geneva on December 5-6 that could pave the way to formal negotiations on ending the conflict. These meetings will be the first held on Western Sahara since 2012.
But getting to this point requires breaking out from the current impasse through the leadership of the UN Security Council, thereby ensuring the peacekeeping mandate of the United Nations Mission for the Referendum in Western Sahara (MINURSO). Progress also requires a report from the Secretary General that calms, rather than enflames, tensions and a standard MINURSO rollover. From there, political goodwill and effort is required from all stakeholders for a deeper and realistic engagement in a path to the eventual resolution of this conflict. These steps matter. Not just for the refugees who have been stuck in camps for over 40 years, but for the future of Algeria and Morocco as neighbors and for regional stability in the Maghreb.
By summing up, the conflict between Morocco and Western Sahara is still unresolved; nothing had been changed since the beginning of the conflict and the dispute is considered as one of the most prolonged issue in the region. The cooperation between conflicting parties is rare and conflict is on rife. Large amount of money and resources had been wasted as well as thousands of Saharawi's flee from Western Sahara due to direct confrontation between Morocco forces and the Polisario forces. Hence, it can be said that US and France should cut off the weapon supply to Morocco and Algeria to Polisario to minimize the conflict as well as it is the responsibility of great powers to protect the rights, freedom and self-determination of Sahrawi's on the other hand the conflicting parties should move toward conflict resolution to create stability and peace in the region.
*Ahmed Bux Jamali: Author holds a Masters in International Relations from Jilin University China Presently, he is serving as Research Fellow at the Institute of Peace and Diplomatic Studies Islamabad. He is available at ab_ir92[at]yahoo.com
AMU's failure: Morocco and Algeria disagreement
To the most people who believe in the vision of rivalry and dreamt of regional power within their spheres of influence, the best idea of being a regional hegemon is creating a region union over a neighboring country. Meanwhile, AMU, in general, can bring North African countries altogether as one unified Arab regional power.
Almost 30 years from its creation of AMU, the Arab Maghreb Union was born in 1989 in Marrakech, Its creation was one of the most important integrations Arab regional Union. Its members are aimed to work together in order to enhance their common cooperation in term of security, social, economic and geopolitical. Yet, this idea of building this regional integration union at the beginning is to enforce regional cooperation and strengthen neighboring relations, At the same time; the geopolitical issues among neighboring countries such as Algeria, Morocco, Mauritania, Libya, and more importantly Western Sahara issue lead to different perspectives and interpretations of the continuation of AMU which undermine some AMU's member foreign policy.
So far the issue of Western Sahara also played a very crucial issue in making AMU shakable and unsustainable. Therefore, if Algeria and Morocco would stand together to make their issues away of AMU then, the Arab regional union would dawn again.
Due to this, the significant failure of the Arab Maghreb Union is surely based on Morocco -Algeria conflictual relations. The Kingdom of Morocco pushed and tired harder several time to dissolve and evaporate their traditional dispute through sending dozens of diplomatic invitations to settled down for a real dialogue in order to overcome their issues concerning Western Sahara and territorial borders.
First of all, let's make a short briefing about this regional conflict in the Arab Maghreb Union. this AMU was built weak and will die weak and feeble. After several calls from Morocco to Algeria, the Algerian government rejected Moroccan initiative letters to dissolve issues but Algeria made it clear for not collaborating or even though willing to respond, that means Algeria merely responsible for not cooperating to resolve regional issues as one of AMU members as well its one of the reasons through failure of Maghreb Union. Secondly, other AMU members felt that Algeria went far to help in sustaining AMU work effectively as it was built for, because most of the five Maghreb members are going to switch their ways to solve their issue by its own or seek for other African countries to cooperate with for example: currently Morocco start cooperating and connecting deeply with other African countries such as Ecowas regional group. In addition, Morocco, along with Tunisia and Mauritania which are seeking to follow Moroccan vision into Africa in order to diversify their national interests. However, Libya it's an isolated case in AMU member because Libya currently live a very chaotic civil war and it's hard to be seen more stable or peaceful in the upcoming years so far. Therefore, Algeria would remain itself isolated and unique.
The lack of regional cooperation and ineffective integration among non-Maghreb countries would cost less economic collaboration. Some recent statistics show the Maghreb region loses approximately 500 billion US dollars every year as a result of mismanagement of trade restrictions and legislative. The absence of commerce and trade marketing supplementary, the reflecting similarities in the frames of trade marketing and low export variety have also had great negative collisions on intra-Maghreb trade marketing. For instance, the supplementary of Libyan and Algerian exports with the imports from other Maghreb states is still very down. The kingdom of Morocco and Tunisia act actively much better as they are more advanced in the field of exportation than their neighbors which depend on products related on mineral and hydrocarbon.
As noted. despite economic bilateral relations between the Kingdom of Morocco and Tunisia stays low potential, the scope of their under trading progress has decreased. The Agadir free trade regional agreement has improved ease up trade and opened opportunities for trading investment even though the benefits from this expansion still low. Comparing with the rest of the Maghreb region, this slow improvement in trademarking and commerce moves the Moroccan and Tunisian proficiency experience in profitable level. So far the trademarking rolls between Libya, Mauritania, and Algeria are inconsiderable. Their substantial dependence on raw material, natural resources, and hesitation to involve in intra industry trade make it more complicated to increase trade marketing share among them even if they are willing to.
In term of trade marketing, Libya Mauritania and Algeria show the least their moves into regional commerce. Algeria's trading with the rest of AMU members stays very low and weak, with its imports and exports reaching only 25 percent and 12 percent of their potential. In contrast, the Kingdom of Morocco has increased its export and import potential to all Maghreb states, except Algeria where Morocco 's exports have extended approximately 4 percent of their potential in the year 2015. additionally, Algeria's exports to the Kingdom of Morocco have not reached 10 percent of their potential. Basically, the kingdom of Morocco is not willing to rely on Algerian extensive hydrocarbon products in which the kingdom needs to turn its pure phosphate into fertilizers.
This is quite superficial regarding the AMU failure and Western Sahara dispute forms the major impediment to the creation of AMU. It highlights the lack of sufficient cooperation between Morocco and Algeria since the so-called "Sand War" to put an end to their intricate relations. Western Sahara dispute basically pushes both states into regional rivalry and also represented a good political opportunity for Algeria and Morocco to set up their regional and superintendence supremacy.
Yes, as the King of Morocco pointed out in his last annual speech in African Union Summit: the failure of AMU is a tremendous failure of entire Arab Maghreb countries, also he noted " we are very disappointed to see that the Maghreb Arab Union is the least integrated region in the African continent, if not in the entire world." Hespress Newsmedia. If we do not immediately act, by following the example of neighboring African sub-regions, the Maghreb Union will destroy in its chronic insufficiency to reach up to the spirits of its creation.
The rise of Islamist groups in the Maghreb region made Morocco and Algeria rethink about their political strategy and reshape their foreign policy errors. Back to Algeria's civil war in (1992-3) which dive Algerian society into a huge disaster, pushed it away from the Western Sahara conflict. In Morocco, the Islamic political Justice and development party (PDJ) rising success because of its great social interaction in Moroccan society.
Literally, the rise of Islamic groups, therefore, highlights the emergence both of plural political speech and awareness of states and arrival of violence, in the form of non- state actor or extremist acts, laid by the failure of political communities.
According to this, the western Sahara issue can't be taken as the main interpretation of the failure of the regional integration strategy project in North Africa. Indeed, it declares the inefficiency of the countries in the region to set up a regular structure in sense of accumulating shared interests and collective profits.
In the end, Algeria's deficiency holds serious security indications and suggestions for EU and the US. if it is incapable in doing many necessary reforms, it may give opportunities for extremists groups and non state actors to undermine the country, it's hydrocarbon supplies to the Mediterranean countries, and safety of foreign investment in the region. Even though this might be a big loss at the current time. In fact, Algeria's lack of political reforms has an influence on the other members of AMU in their efficiency, capacity, and productivity to promote mutual economic strategies. Thus, the International observers noticed by a terrorist threat and energy insecurity increasing Arab regional integration in North Africa, as its pushing the AMU's foreign partners to cooperate and work hard through that case.
The real challenges to the AMU in the upcoming decades, the Kingdom of Morocco will sustain and upgrade its existence in the regional organization until finding its new partners across the AMU and develop its measured political and economic capacity out of unified Maghreb Union.
South Sudan-India: Diplomatic Relations and Economic Partnership Potential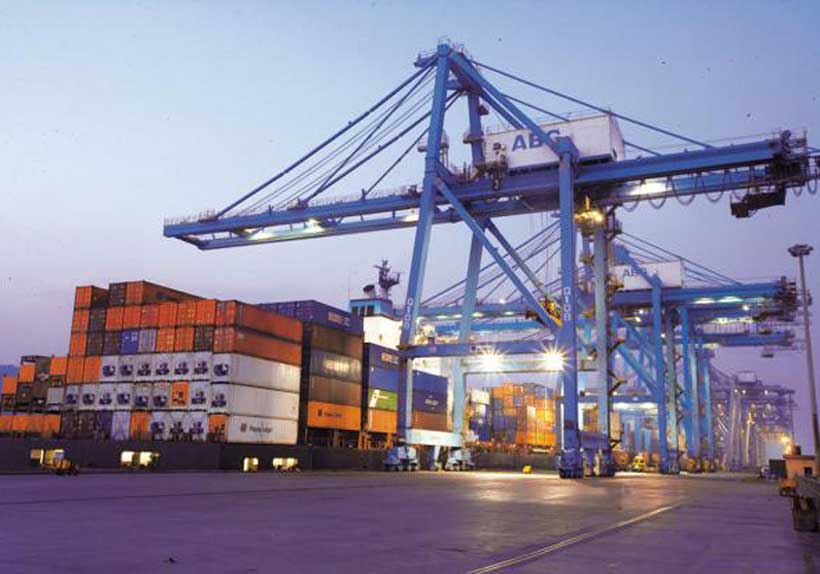 During the Sudan civil wars in fifties, sixties, seventies, eighties and nineties India maintained some kind of unofficial diplomatic relations with the Southern Sudan region; when His Excellency President Fakruddin Ali Ahmed the President of Republic of India visited in 1975 what was then the regional and the current capital of Republic of South Sudan, President Fakruddin was welcomed by the entire population of Juba city whom turn up in thousands for his reception. The Indian President addressed then Southern Sudanese citizen, Southern Sudan regional's government officials, communities' leaders, non-state actors and the members of People's Regional Assembly based in Juba.
Although India did not take a side in supporting anyone from the warring parties of Sudan civil wars and despite not having any formal diplomatic presence in then Sudan's southern region; but there was unofficial diplomatic communication between India and then Sudan People's Liberation Army and Movement in eighties and nineties during the civil war era, through its diplomatic missions in D.R. Congo, Kenya, Uganda and other African's countries India manage to establish a good impression among South Sudanese leaders and citizens which currently led to a very smooth ties with no any kind of  political and  ideological differences from the past.
As one of the world new emerging powers India showed its interest on developing diplomatic and economic ties with South Sudan long time ago; in 2005 Honorable Edappakath Ahamed the Indian Deputy Minister for External Affairs attended the signing ceremony of peace agreement between the Sudan warring parties in the Kenyan capital Nairobi, two years later in October 2007 the Indian government opened its Consulate in Juba which making it one of the first foreign diplomatic missions in the regional government capital. India welcomed South Sudan referendum results and recognized the independence of Republic of South Sudan and sends to Juba a very high level delegation led by His Excellency Mohammad Hamid Ansari the Vice President of India to attend the 9th July Independence celebrations and followed by the upgrading of Indian Consulate in Juba to the Embassy level after seven month of the Africa and world's newest independent state.
South Sudan, Indian relations did not only end in their bilateral ties; but India extended its bilateral engagement with South Sudan to its role within the international community and the United Nations in particular where its participated in the United Nations Mission in South Sudan (UNMISS) by the biggest and largest contingent plus civilian officials, police officers and personnel and other civilian contractors.
With India willing to have a positive influence role in South Sudan; the Indian government's Ministry of External Affairs been providing a good number of fully sponsored scholarships for South Sudanese undergraduate and postgraduate students in Indian universities and other higher learning institutions for the past years offered by the Indian Council of Cultural Relations; the commitment of India in helping and enhancing the specialized profession skills for South Sudanese staffs and employees both in government, independent public and private sectors through the Indian Technical and Economic Cooperation (ITEC) which is also a government  fully funded training programs under the Indian's Ministry of External Affairs in collaboration with the Indian Embassies around the world, and the program aims is to provide capacity building and enhancing skills for developing  and under developing countries around the globe in different Indian higher learning, institutes, training centers and government institutions, hundreds of South Sudanese benefited from Indian's ITEC training program and I myself am one of the beneficiaries of Indian Technical and Economic Cooperation program where I was offered a diploma of Development Journalism from Indian Institute of Mass Communication sponsored by Indian's Ministry of External Affairs and facilitated by the Indian Embassy in the Republic of South Sudan.
There is no clear statistics and records on trade exchange and economic partnership between South Sudan and India. India is investing limitedly in South Sudan oil sector through India's Oil and Natural Gas Commission and it's largely involving in importing oil, teak and timber from South Sudan which is also exporting consuming stuffs, food items, household goods, medical and pharmaceuticals, electronics and other needs from India. Some Indian bossiness persons and private sector are operating different size companies involving in printing, internet providing, construction, borehole drilling, oil sector consultancy and services, own hotels and supermarkets and other form of bossiness; despite the trade and economic engagement between the two countries, but bilateral commercial exchange between them can be describe as a poor comparing to other countries investments including some Asian nations.
More recently in the international order and relations between nations the diplomatic and political influence on commercial relations, trade exchange, economic partnership and international trade in general is gaining more acceptance in direct foreign investments as an impact of diplomatic, bilateral and multilateral relations. With the two countries developing a deeper diplomatic ties and seem to be moving slowly to some level of diplomatic and political cooperation for more economic strength which could have a positive impact on South Sudan and India bilateral trade; Indian companies in the ICT, pharmaceuticals and medical serveries, oil and gas, finance and banking, housing and construction sectors like Reliance Industries, Tata Group, Bajaj Group, Bharti Airtel Communications and other investment corporates, the mentioned Indian companies, corporate and sectors has the potential and good investments opportunities in South Sudan as a result of strong diplomatic ties between the two countries.
Therefore South Sudan and India should use their good ties on boosting and strengthens economics of the two countries for more common economic benefits through exploring new economic partnership potentials.