New Perspectives for Russia- Nigerian Relations
Nigerian diplomatic representatives, African researchers, non-governmental organizations, business people from Russia and Nigerian diaspora, local and foreign media representatives participated a one-day round-table discussions under the theme "Perspectives of the Russian-Nigerian relations in the light of the results of the Nigerian presidential election" that was held at the Institute for African Studies in Moscow.
The event was organized jointly by the Institute for African Studies of the Russian Academy of Sciences and the Nigerian Diaspora Organization (NIDO Russia). NIDO-Russia was established as a forum for Nigerian professionals residing in Russia to participate in the development of Nigeria. It serves as a platform for Nigerians to network on the diaspora. NIDO-Russia is committed to tapping into the knowledge and skills of Nigerians and Russians needed for national development in both countries.
The speakers included Profesor Dmitri Bondarenko, Deputy Director at the Institute of African Studies (IAS), Professor Tatiana Denisova, Head of the Tropical Section of the IAS, Mr Evgeny Korendyasov, Head of the Russia-African Relations Section at the IAS, Valeriy Vozdvizhenskiy, Executive Director of the Russia-Nigeria Business Council, Dr Maurice Okoli, Nigerian Researcher at the IAS and Chairman of the People's Democratic Party (PDP) in the Russian Federation, Mr Rex Essenowo, Chairman of NIDO Russia, Dr Bashir Obasekola, Board Member of NIDO Europe, and representatives from the Embassy of the Federal Republic of Nigeria.
Mr. Rex Essenowo, Chairman of NIDO Russia, says that a stable democracy in the country means that there is a guarantee of stability and better atmosphere to strengthen investors confidence. It is a fundamental indicator while creating more conducive environment for sustainable development. This is an important factor which contributes to the security of foreign investments in the country. So, this is the best opportunity for potential Russian investors to utilize.
Essenowo says Nigeria has a lot of opportunities and it is one of the most prefered investment destinations in the world. Nigeria and Russia has a combine population of over 350 million people, there is the need to expand the scope of trade and economic integration by creating conducive environments for Russian and Nigerian small and medium scale entrepreneurs that are interested in doing business in both countries. The most lucrative investment sectors of the economy include housing, agriculture, healthcare, transport, mining, power generation, aviation and, tourism and hospitality services.
Generally, the participants had the opportunity to get acquainted with the current socio-economic environment, post-election developments, as well as business/investment opportunities for Russian investors in Nigeria. They attempted to evaluate the current state of the Russia-Nigerian relations, first of all in the economic sphere, and to foresee their prospects in view of the changes that the results of the recent presidential elections in Nigeria can bring.
The general view was that the current state of the economic relations between the two countries is weaker than it should be and supposed that the relations strengthening could be achieved by means of more active involving of the two states governmental bodies in their development, on the one hand, and making more emphasis than before on the development of cooperation at the level of small and midddle-size business, on the other.
It was also stressed that progress in the sphere of economic relations hardly can be possible without establishing trust between people of the two countries, for example, launching of projects that aimed at presenting and promoting Russian business and culture to Nigerians, and Nigerian business and culture to Russian citizens are necessary steps to raise the profile in both countries.
At the end of the heated debates and detailed discussions, the speakers and participants have agreed that the economic relations between Russia and Federal Republic of Nigeria will experience a significant positive development in the coming years, especially even before the presidential election many Russian companies, industrialists as well as private investors have shown keen interest in the economy of Nigeria.
The Nigerian election was the most competitive presidential race ever held in its political history and the country represents one of the largest democracies in the world. Now, with the power transfer from the People's Democratic Party (PDP) to All Progressives Congress (APC), it will be a major shift for the country — the first political power transfer between civilians of different parties in a country that has spent much of its post-colonial history shaken by military coups.
With results from all of the Nigeria's 36 federal states counted, the former military ruler, Muhammadu Buhari, delivered a crushing defeat to President Goodluck Jonathan, getting nearly 55 percent of the vote to Mr. Jonathan's 45 percent. Jonathan represented the People's Democratic Party (PDP) while Buhari stood on the platform of All Progressives Congress (APC).
With this new political and post-election background, the participants at the round-table discussion praised the country for its democratic development, noting significantly that "the current situation will consolidate the climate for both local and foreign investment in the country."
Additionally, this could open another chapter to a great deal of opportunities and business prospects, and for developing a broader multifaceted relationship in political, economic, education and socio-cultural spheres between Russia and Nigeria. They, however, noted with much doubts that there would be definitely emerging challenges and problems to overcome in the process.
NIDO Russia thanked the Institute of African Studies for welcoming the idea of hosting the round-table where various presentations were given by senior researchers and useful contributions by some of the invited guests, and noted that it was an important step to further improve and deepen understanding of the political transition from the People's Democratic Party (PDP) to All Progressives Congress (APC) and the implications for future Russia-Nigerian cooperation.
Russia has considered Nigeria to be a strategic partner in Africa because of its numerous opportunities in human and natural resources. Russia has long decided to build a stronger bilateral trade with Nigeria as the biggest investment destination in sub-Sahara Africa. Despite its more than 50-year business relationship dating from the Soviet era, trade volume has now remained low with a current figure of $300m between Russian Federation and Federal Republic of Nigeria.
Russia wants to bolster economic ties with Lesotho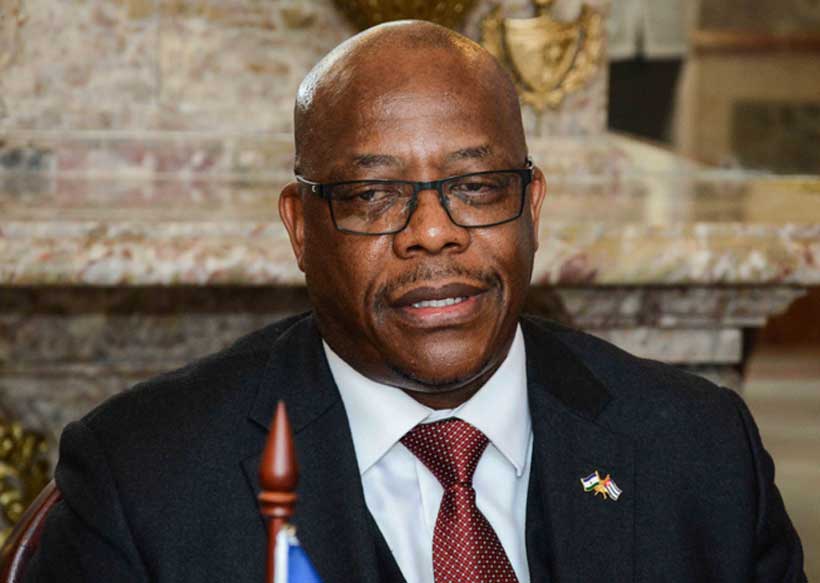 In southern Russian city Sochi, Russian Foreign Minister, Sergey Lavrov, and the Minister of Foreign Affairs and International Relations of the Kingdom of Lesotho, Lesego Makgothi, held wide-ranging diplomatic talks mid-February to understand deeply how to continue to build upon relations in numerous areas especially economic cooperation.
Makgothi, who has been Minister since 2017, made his first official trip to Moscow.
According to the official media release, Lavrov and Makgothi exchanged views on important global and regional issues, including Russia's participation in international efforts to resolve conflicts and crises in Africa and some ways to ensure sustainable socioeconomic development of the continent.
They noted a desire to expand these relations in all areas, beginning with the political dialogue and then cooperation within international organizations, as well as in trade and economic, cultural and humanitarian areas.
During the discussion, both noted geological prospecting, mining and the energy industry as promising areas. The economy is based on agriculture, livestock, manufacturing and mining. Water and diamonds are its significant natural resources.
Both ministers also focused on cooperation in education exchanges. Russia has expanded the quota by five times for students from Lesotho. This will make it possible to meet the interests of Lesotho and to train specialists in healthcare, meteorology and mining starting next academic year, 2019/20.
There was also the possibility of sending law enforcement officers to study in advanced training courses at the educational institutions under the Russian Interior Ministry.
Lavrov informed that an inter-parliamentary Russian-African conference has been scheduled to take place later this year, and Russia would host a general meeting of the African Export-Import Bank's shareholders.
Lavrov and Makgothi believed that this would make it possible to considerably raise the level of cooperation and to chart specific ways of further enriching Russia's relations with Africa. He invited Makgothi to attend the St. Petersburg International Economic Forum scheduled for June.
In general, Lavrov and Makgothi advocated for greater cooperation between Russia and the African countries in all areas, primarily within the context of a proposal put forward by President of the Russian Federation, Vladimir Putin, at the BRICS summit in July 2018 in Johannesburg, South Africa.
Lesotho's geographic location, the southernmost landlocked country in the world and is entirely surrounded by South Africa, makes it extremely vulnerable to political and economic developments in South Africa.
Relations between the two countries were established soon after Lesotho gained independence in 1966. Lesotho, with about 2.5 million population, is a member of the Southern African Development Community (SADC).
'Endemic' sexual violence surging in South Sudan
A surge in sexual violence in South Sudan's Unity state targeting victims as young as eight years old, has prompted a call from the UN human rights office, OHCHR, for urgent Government measures to protect victims, and bring perpetrators to justice.
Despite the signing of a peace deal between belligerents last September, UN investigators found that at least 175 women and girls have been raped or suffered other sexual and physical violence between September and December 2018.
The actual level of violence is likely to be considerably higher, OHCHR spokesperson Rupert Colville told journalists in Geneva on Friday.
"Obviously (it is) not the whole picture, but they found 175, women and girls who had been either raped, gang-raped or sexually assaulted or physically harmed in other ways," he said. "And 49 of those girls who were raped, were children."
According to a joint report by OHCHR and the UN Mission in South Sudan (UNMISS), attacks against women have decreased significantly since the peace accord was signed on 12 September.
Nonetheless, it warns that such incidents are "endemic" in northern Unity state, on the border with Sudan, creating a sense among communities that it is normal to be a victim of sexual violence.
Victim's testimony recalls recurring attacks
Citing the testimony of one victim, Mr. Colville explained that many women are raped while fetching firewood, food or water – often more than once – as they lack any protection.
"She said, 'If we go by the main road we are raped, if we go by the bush, we are raped. I was raped among others in the same area repeatedly on three separate occasions."
The surge in conflict-related sexual violence is attributed to many factors including the breakdown in the rule of law, the destruction of livelihoods, forced displacement and food insecurity, after years of civil war.
Large numbers of armed young men, a 'toxic mix'
But one of the main reasons is the large number of fighters in the area, who have yet to be reintegrated into the national army, according to the peace deal.
Most of the attacks are reported to have been carried out by youth militia groups and elements of the pro-Taban Deng Sudan People's Liberation Army in Opposition, SPLA-IO (TD), as well as South Sudan People's Defence Forces (SSPDF).
In a few cases, attacks were perpetrated by members of the group affiliated with reinstated Vice President and peace deal participant, Riek Machar, Sudan People's Liberation Army in Opposition (SPLA-IO (RM), the UN report says.
"Particularly in this area, there are essentially three main groups who…are involved in these rapes, including the National Government force," said Mr. Colville. "And a lot of these young men who are heavily armed, are just waiting around…This is a very toxic mix, and there are also youth militia which some of these official groups ally with and you don't know exactly who they are; they've been heavily involved as well."
Rule of law 'just not applied'
A key challenge is tackling the prevailing impunity throughout Unity state, which is linked to the volatility of the situation across the country, OHCHR maintains.
"There's been very little accountability in South Sudan for what is chronic, endemic problem of sexual violence against women and girls," Mr. Colville said. "Virtually complete impunity over the years, as a result, very little disincentive for these men not to do what they're doing. The rule of law has just not been applied."
Mobile courts provide glimmer of hope for victims
Among the practical measures taken to a bid to help vulnerable communities in Unity state, UNMISS has cleared roadsides to prevent attackers from hiding from potential victims.
A mobile court system is also operational in towns, including Bentiu, which has had "some success" in bringing perpetrators to trial, OHCHR's Mr. Colville said, noting nonetheless that "this is just a drop in the ocean".
"There are thousands and thousands of perpetrators, there are officers involved, there are commanders who've got command responsibility who instead of being investigated and brought to book…have been promoted, and are still in charge of groups operating in this area who are still raping women," he concluded.
Italy making its way back to Africa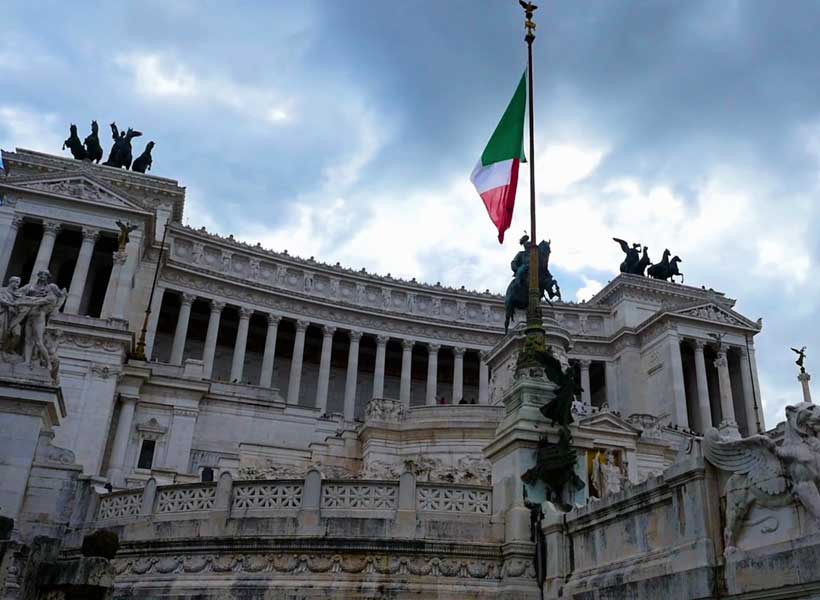 The countries of the Horn of Africa (Ethiopia, Eritrea, Djibouti and Somalia) have recently been the focus of attention of Italian diplomacy, with the need to find political partners in Africa to resolve the migrant crisis, the signing of a long-awaited peace deal between Ethiopia and Eritrea in 2018, China's rapidly expanding influence in neighboring Djibouti amid the French and US military presence there making the region a strategically important hub.
Rome would like to see an end to Ethiopia's "landlocked imprisonment" on the Red Sea coast of Eritrea and Djibouti, restore Italy' presence in the region, based on its colonial past, and ensure Italian companies' participation in the construction of a strategically important transport infrastructure in the region where they could be entrusted with looking at the possibility of building a railway connecting the Ethiopian capital Addis Ababa with the Eritrean port of Massawa.
The share of Somalis, Ethiopians and Eritreans in the migration flows from Africa to the European Union via Chad, Sudan and Libya has been traditionally high. Italy, which currently ranks third after China and the United Arab Emirates in terms of investment in Africa, wants to help reduce migration by investing in the Horn of Africa countries' economy and transport infrastructure to improve the economic situation in the region and bring locally produced goods to foreign markets.
With 90 percent of Ethiopian exports going to Djibouti, a country with a population not exceeding 900,000, this helps check the number of Ethiopians heading to the EU, since the country depends on Djibouti, Eritrea and Somalia both in terms of infrastructure and also from the standpoint of ensuring political stability in these countries.
While still remaining a poor country, Ethiopia keeps growing fast economically, raking in an impressive yearly growth of 10.3 percent between 2007 and 2017, compared to the regional average of just 5.4 percent. According to experts at the Washington-based Center for Global Development, Ethiopia, with its fast-growing population and relatively cheap labor, will soon emerge as an "African China" in terms of production volumes.
Addis Ababa is also active diplomatically, promoting closer ties with Kenya and Sudan. Italy, for its part, is staking on Ethiopia as an economic and political springboard for expanding its foothold in the Horn of Africa and extrapolating this presence into the Arabian Peninsula via the Red Sea and towards the Indian Ocean.
It is apparently with this goal in mind that, while traditionally maintaining a partnership with Ethiopia and having access to the Indian Ocean, Rome seeks a more dynamic relationship also with Kenya. Italian donor NGOs are currently working in Kenya, and Italian exports to this East African country now exceed €182 million. According to Italy's Foreign Development Assistance Program (la Cooperazione allo Sviluppo Esteri), Somalia enjoys a priority position here with €270 million worth of Italian grants expected to come in the next 20 years.
Chad and Niger, which border on Libya, are a logical continuation of the Sudan – Eritrea – Ethiopia – Djibouti – Somalia – Kenya geopolitical chain being built by Rome. This explains why Italian Prime Minister Giuseppe Conte visited Ndjamena and Niamey in January after stopovers in Ethiopia and Eritrea.
Chad and Niger play a key role in balancing the international security system in the Sahel region, where Italian troops serve as part of a multinational force deployed there. Since the collapse of the Libyan state, Niger and Chad have been viewed by Rome as Europe's southern border. Rome credits the 80 percent drop in migrant flows from these two countries to Libya to its cooperation with Chadian and Nigerian partners.
Meanwhile, the broad outlines of a rivalry between European powers, above all Italy and France, for control over strategically important African regions and their resources are already visible.
France fears that Italy's diplomatic successes in Africa could eventually give Rome political and/or economic control over a vast region stretching from Algeria to Kenya, which in turn could politically separate French-speaking North Africa from Central Africa.
Algeria, Tunisia, Mali, Mauritania and Burkina Faso, which have been a traditional zone of French influence, have not been overlooked by Rome either with an Italian embassy expected to open in Burkina Faso shortly.
Rome's expanding foothold in Kenya and Somalia is geographically taking it to Madagascar on the east coast of Africa, which is a place where France has its own interests too.
The present cool in Franco-Italian relations, stemming from the two countries' conflicting views on the migrant problem and the ways to solve it, as well as the degree of political and legal sovereignty EU member states not sharing the views of Brussels, Paris and Berlin on matters pertaining to foreign and domestic economic policy, gives us a reason to expect the competition between Italy and France in Africa to heat up.
First published in our partner International Affairs