Somalia: Everyday tragedy in the Horn of Africa
In the Horn of Arica lies Somalia, a country that is intertwined with widespread lawlessness, ineffective government, terrorism, crime, and stagnation of development.
The country is ranked second based on Found for Peace Fragile States Index. From 2005 Somalia was between fifth most fragile states in the world and in this year it is the first year since 2008 that it was not on the first infamous place. Social, economic, political and military indicators show a state with high corruption, government ineffectiveness, and no political participation, low level of democracy, high poverty, economic decline and power struggles. For an estimated population of more than 7 million, comprising of 6 major Somali clans and other groups' and 18 regions, history and even foreseeable future will include many challenges.
Somalia has been without a formal parliament for more than two decades since the overthrow of President Siad in 1991 by opposing clans. No agreement has been reached on replacement and clan warfare and collapse of the state began. In the same year north-west part of the country unilaterally declared the independence of the Republic of Somaliland. It has not been internationally recognized, and Somaliland has no formal diplomatic relations and presence in international forums, but this part of the country remained stable in comparison to others. Somaliland experienced many setbacks, wars, embargos on imports by the Gulf States, the return of refugees and territorial disputes, but it has an elected government, control over its borders and other attributes of a sovereign state. In 1998, before the Somaliland was declared the Puntland Federal State of Somalia emerged. It is a form of ethno state. It was founded on the unity of the Harti clan. Between mentioned two self-declared states are many territorial disputes. Puntland was also recently known as the home of Somali pirates, but both mentioned self-declared countries have in recent history put in place strict laws against piracy and pirates.
A lot of international interest and actions have been put into stopping piracy at the coast of Somalia. Most media have constantly reported about piracy as a threat to international shipping in the Gulf of Aden and not much have been said about piracy as a consequence of poverty and pollution. Some of the second is also on European hands, since European firms' illegally and immorally dumped toxic industrial waste in exchange for payment to Somalia. On one hand piracy caused great economic losses with hijacking, taking longer routes and attacks on ships, but on the other it was a desperate move of the citizens that saw a way of survival. Piracy resulted in some casualties, various ransom paid, international condemnation, the number of pirates convicted and imprisoned. Anti-piracy measures included three international naval task forces that operated in the region: Combined Task Force 150, Combined Tasks Force 151 and European Union (EU) naval tasks with name Operation Atalanta – EU Naval Force. Most of the population saw piracy as just cause since their waters were polluted by foreign vessels and have interrupted fishing costumes and last but no least even dumped toxic waste and illegal fished in their territories. Based on EU report most pirate attacks were taking place between 2009 and 2011 and have come to a near stop last year with none of the vessels held by pirates but nonetheless numerous hostages hold.
In history divided country between Italy and Britain had captured international attention after year of lawlessness, famine and massive flows of refugees in neighboring countries began, but sadly all attempts to restore peace in the country were unsuccessful. Success was not reached maybe also because of static global North framework on how to end civil and other wars through negotiations. International organizations nowadays use narrow lens and uses standard peace processes. Maybe other alternatives should be considered. Maybe al-Shaabab even though marked by the United States of America (USA) since 2008 as terrorist group can with cross-clannish, adaptability, strong resource base and young voice be part of the solution for Somalia. Because of the weakness of the Transitional Federal Government (TFG) and defeat of the Islamic Courts Union (ICU) al-Shaabab has rapidly advanced and controls most of the South-Central Somalia. Numerous issues arise with mentioning al-Shaabab, including women's rights, refusing of allowance of food and humanitarian aid to starving Somalis, but there needs to be engagement with the group and other Islamist groups in the country in order for the peace process to be successful. After entitlement of al-Shaabab as terrorist group cooperation with them can have judicial consequences for all participants. Al-Shaabab have gained civilian support since it have provided nominal security, stability, redistribution of wealth, health care, education, infrastructure and other basic things on the regions it controls. We of course cannot overlook violence against civilians, coercive use of the Sharia courts, but we can learn from al-Shaabab that decentralized authority work better in opposing of the centralized one. Kroc Institute of International Peace Studies alerted that al-Shaabab is not a homogeneous group and therefore cannot be looked at as a hole. The blacklisting of al-Shaabab prevents participation in the political process and discourages dialogue from all sides. Peace and sustainable nation building, reconciliation and resolution cannot be built without including of social structures such as clans kinship and Islam that are both embodied with the daily lives of Somalis people.
With no central authority or organ environmental threats are harder to fight with and are mostly not even addressed. In Somalia there are no and never were any organs or organizations that would deal with environmental problems and because of that the country is even more vulnerable. Water scarcity because of very low rainfall and very high evaporation and droughts are very frequent. That leads to water shortages, lack of food, starvations and even deaths. To make things worse, we need to add man made environmental problems such as water pollution, which results in health problems, deforestation and overgrazing results in desertification and soil erosion, furthermore problems cause also illegal fishing, urbanization and industrial toxic waste dumping in the sea. Environment in Somalia is unfortunately in degradation. The international community should therefore support governance structures to combat illegal and unsustainable resource exploitation, exports and the dumping of waste in Somalia seas or land.
Country comprise of an area known as Somaliland, Puntland, and Central and Southern Somalia has through history seen many external and foreign military interventions including foreign assistance and peacekeepers on its territory. Somalia has been also faced with international sanctions, but the United Nations Security Council recently, partly lifts the embargo posed to the state. Some progress has been made since for the first time this year since the year 1991 the United States has recognized the government.
Poverty rates are very high in the country and more than half of the population based on World Bank lives below the extreme poverty line of one dollar per day. Insecurity and droughts have attributed to the political and economic decline and chaos in the country. The population has turned to unsustainable exploiting of natural resources to survive and has led to even more environmental problems. Dependence on livestock and nomadic and pastoralist (60% of the population derives a livelihood from pastoralism-based livestock production) communities creates further vulnerabilities. Basic living conditions in the country that is among least developed in the world are in a very porous state. A lot of people are internally displaced (IDPs) because of civil war, clashes between clans and even because of environmental insecurity, food and water scarcity. As of December 2014 International Displacement Monitoring Centre (IDMC) estimated over 1.1 million IDPs in Somalia, but having in mind that distinguishing between IDPs, economic migrants, returned refugees and pastoralists is also very challenging. Numerous failed attempts to establish peace and reconciliation inside and from the international community have left Somalia in great humanitarian crisis and so far little that has been done has improved overall situation. Why there is not any constant reporting about situations like this? Why developed countries intervene only in some cases and forget about unsuccessful operations? Why don't we do something to prevent the suffering of millions? I am asking myself is it really all about capitalism and benefits? Is there no solidarity and human compassion left in this world and why the world just does not care anymore about Somalia that has been in this situation for more twenty years?
Russia wants to bolster economic ties with Lesotho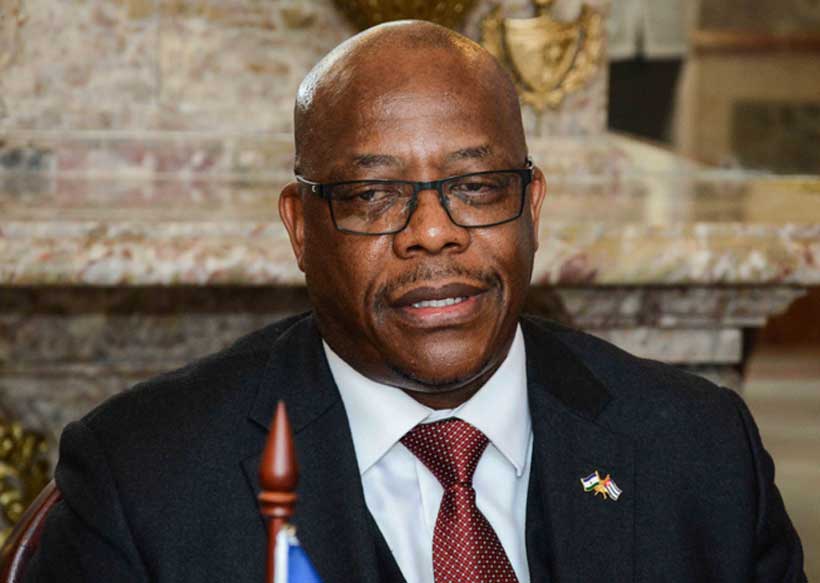 In southern Russian city Sochi, Russian Foreign Minister, Sergey Lavrov, and the Minister of Foreign Affairs and International Relations of the Kingdom of Lesotho, Lesego Makgothi, held wide-ranging diplomatic talks mid-February to understand deeply how to continue to build upon relations in numerous areas especially economic cooperation.
Makgothi, who has been Minister since 2017, made his first official trip to Moscow.
According to the official media release, Lavrov and Makgothi exchanged views on important global and regional issues, including Russia's participation in international efforts to resolve conflicts and crises in Africa and some ways to ensure sustainable socioeconomic development of the continent.
They noted a desire to expand these relations in all areas, beginning with the political dialogue and then cooperation within international organizations, as well as in trade and economic, cultural and humanitarian areas.
During the discussion, both noted geological prospecting, mining and the energy industry as promising areas. The economy is based on agriculture, livestock, manufacturing and mining. Water and diamonds are its significant natural resources.
Both ministers also focused on cooperation in education exchanges. Russia has expanded the quota by five times for students from Lesotho. This will make it possible to meet the interests of Lesotho and to train specialists in healthcare, meteorology and mining starting next academic year, 2019/20.
There was also the possibility of sending law enforcement officers to study in advanced training courses at the educational institutions under the Russian Interior Ministry.
Lavrov informed that an inter-parliamentary Russian-African conference has been scheduled to take place later this year, and Russia would host a general meeting of the African Export-Import Bank's shareholders.
Lavrov and Makgothi believed that this would make it possible to considerably raise the level of cooperation and to chart specific ways of further enriching Russia's relations with Africa. He invited Makgothi to attend the St. Petersburg International Economic Forum scheduled for June.
In general, Lavrov and Makgothi advocated for greater cooperation between Russia and the African countries in all areas, primarily within the context of a proposal put forward by President of the Russian Federation, Vladimir Putin, at the BRICS summit in July 2018 in Johannesburg, South Africa.
Lesotho's geographic location, the southernmost landlocked country in the world and is entirely surrounded by South Africa, makes it extremely vulnerable to political and economic developments in South Africa.
Relations between the two countries were established soon after Lesotho gained independence in 1966. Lesotho, with about 2.5 million population, is a member of the Southern African Development Community (SADC).
'Endemic' sexual violence surging in South Sudan
A surge in sexual violence in South Sudan's Unity state targeting victims as young as eight years old, has prompted a call from the UN human rights office, OHCHR, for urgent Government measures to protect victims, and bring perpetrators to justice.
Despite the signing of a peace deal between belligerents last September, UN investigators found that at least 175 women and girls have been raped or suffered other sexual and physical violence between September and December 2018.
The actual level of violence is likely to be considerably higher, OHCHR spokesperson Rupert Colville told journalists in Geneva on Friday.
"Obviously (it is) not the whole picture, but they found 175, women and girls who had been either raped, gang-raped or sexually assaulted or physically harmed in other ways," he said. "And 49 of those girls who were raped, were children."
According to a joint report by OHCHR and the UN Mission in South Sudan (UNMISS), attacks against women have decreased significantly since the peace accord was signed on 12 September.
Nonetheless, it warns that such incidents are "endemic" in northern Unity state, on the border with Sudan, creating a sense among communities that it is normal to be a victim of sexual violence.
Victim's testimony recalls recurring attacks
Citing the testimony of one victim, Mr. Colville explained that many women are raped while fetching firewood, food or water – often more than once – as they lack any protection.
"She said, 'If we go by the main road we are raped, if we go by the bush, we are raped. I was raped among others in the same area repeatedly on three separate occasions."
The surge in conflict-related sexual violence is attributed to many factors including the breakdown in the rule of law, the destruction of livelihoods, forced displacement and food insecurity, after years of civil war.
Large numbers of armed young men, a 'toxic mix'
But one of the main reasons is the large number of fighters in the area, who have yet to be reintegrated into the national army, according to the peace deal.
Most of the attacks are reported to have been carried out by youth militia groups and elements of the pro-Taban Deng Sudan People's Liberation Army in Opposition, SPLA-IO (TD), as well as South Sudan People's Defence Forces (SSPDF).
In a few cases, attacks were perpetrated by members of the group affiliated with reinstated Vice President and peace deal participant, Riek Machar, Sudan People's Liberation Army in Opposition (SPLA-IO (RM), the UN report says.
"Particularly in this area, there are essentially three main groups who…are involved in these rapes, including the National Government force," said Mr. Colville. "And a lot of these young men who are heavily armed, are just waiting around…This is a very toxic mix, and there are also youth militia which some of these official groups ally with and you don't know exactly who they are; they've been heavily involved as well."
Rule of law 'just not applied'
A key challenge is tackling the prevailing impunity throughout Unity state, which is linked to the volatility of the situation across the country, OHCHR maintains.
"There's been very little accountability in South Sudan for what is chronic, endemic problem of sexual violence against women and girls," Mr. Colville said. "Virtually complete impunity over the years, as a result, very little disincentive for these men not to do what they're doing. The rule of law has just not been applied."
Mobile courts provide glimmer of hope for victims
Among the practical measures taken to a bid to help vulnerable communities in Unity state, UNMISS has cleared roadsides to prevent attackers from hiding from potential victims.
A mobile court system is also operational in towns, including Bentiu, which has had "some success" in bringing perpetrators to trial, OHCHR's Mr. Colville said, noting nonetheless that "this is just a drop in the ocean".
"There are thousands and thousands of perpetrators, there are officers involved, there are commanders who've got command responsibility who instead of being investigated and brought to book…have been promoted, and are still in charge of groups operating in this area who are still raping women," he concluded.
Italy making its way back to Africa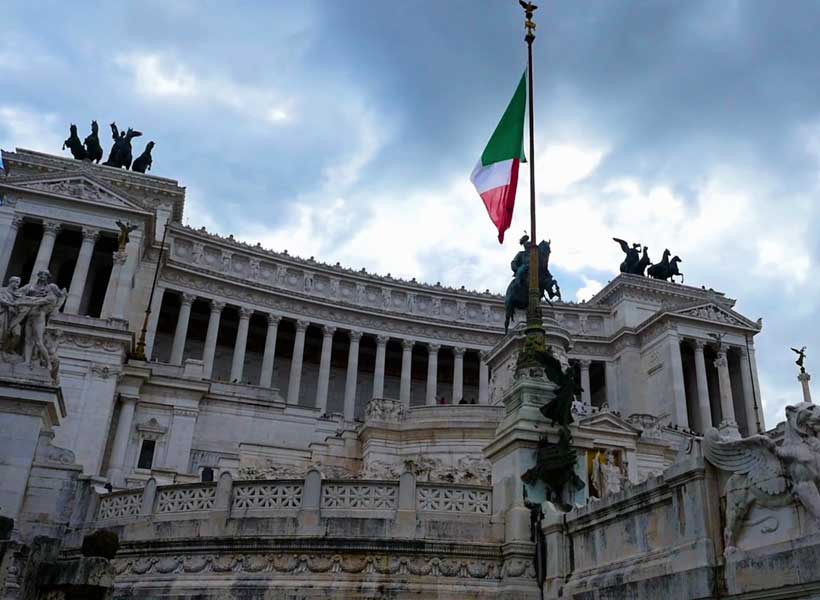 The countries of the Horn of Africa (Ethiopia, Eritrea, Djibouti and Somalia) have recently been the focus of attention of Italian diplomacy, with the need to find political partners in Africa to resolve the migrant crisis, the signing of a long-awaited peace deal between Ethiopia and Eritrea in 2018, China's rapidly expanding influence in neighboring Djibouti amid the French and US military presence there making the region a strategically important hub.
Rome would like to see an end to Ethiopia's "landlocked imprisonment" on the Red Sea coast of Eritrea and Djibouti, restore Italy' presence in the region, based on its colonial past, and ensure Italian companies' participation in the construction of a strategically important transport infrastructure in the region where they could be entrusted with looking at the possibility of building a railway connecting the Ethiopian capital Addis Ababa with the Eritrean port of Massawa.
The share of Somalis, Ethiopians and Eritreans in the migration flows from Africa to the European Union via Chad, Sudan and Libya has been traditionally high. Italy, which currently ranks third after China and the United Arab Emirates in terms of investment in Africa, wants to help reduce migration by investing in the Horn of Africa countries' economy and transport infrastructure to improve the economic situation in the region and bring locally produced goods to foreign markets.
With 90 percent of Ethiopian exports going to Djibouti, a country with a population not exceeding 900,000, this helps check the number of Ethiopians heading to the EU, since the country depends on Djibouti, Eritrea and Somalia both in terms of infrastructure and also from the standpoint of ensuring political stability in these countries.
While still remaining a poor country, Ethiopia keeps growing fast economically, raking in an impressive yearly growth of 10.3 percent between 2007 and 2017, compared to the regional average of just 5.4 percent. According to experts at the Washington-based Center for Global Development, Ethiopia, with its fast-growing population and relatively cheap labor, will soon emerge as an "African China" in terms of production volumes.
Addis Ababa is also active diplomatically, promoting closer ties with Kenya and Sudan. Italy, for its part, is staking on Ethiopia as an economic and political springboard for expanding its foothold in the Horn of Africa and extrapolating this presence into the Arabian Peninsula via the Red Sea and towards the Indian Ocean.
It is apparently with this goal in mind that, while traditionally maintaining a partnership with Ethiopia and having access to the Indian Ocean, Rome seeks a more dynamic relationship also with Kenya. Italian donor NGOs are currently working in Kenya, and Italian exports to this East African country now exceed €182 million. According to Italy's Foreign Development Assistance Program (la Cooperazione allo Sviluppo Esteri), Somalia enjoys a priority position here with €270 million worth of Italian grants expected to come in the next 20 years.
Chad and Niger, which border on Libya, are a logical continuation of the Sudan – Eritrea – Ethiopia – Djibouti – Somalia – Kenya geopolitical chain being built by Rome. This explains why Italian Prime Minister Giuseppe Conte visited Ndjamena and Niamey in January after stopovers in Ethiopia and Eritrea.
Chad and Niger play a key role in balancing the international security system in the Sahel region, where Italian troops serve as part of a multinational force deployed there. Since the collapse of the Libyan state, Niger and Chad have been viewed by Rome as Europe's southern border. Rome credits the 80 percent drop in migrant flows from these two countries to Libya to its cooperation with Chadian and Nigerian partners.
Meanwhile, the broad outlines of a rivalry between European powers, above all Italy and France, for control over strategically important African regions and their resources are already visible.
France fears that Italy's diplomatic successes in Africa could eventually give Rome political and/or economic control over a vast region stretching from Algeria to Kenya, which in turn could politically separate French-speaking North Africa from Central Africa.
Algeria, Tunisia, Mali, Mauritania and Burkina Faso, which have been a traditional zone of French influence, have not been overlooked by Rome either with an Italian embassy expected to open in Burkina Faso shortly.
Rome's expanding foothold in Kenya and Somalia is geographically taking it to Madagascar on the east coast of Africa, which is a place where France has its own interests too.
The present cool in Franco-Italian relations, stemming from the two countries' conflicting views on the migrant problem and the ways to solve it, as well as the degree of political and legal sovereignty EU member states not sharing the views of Brussels, Paris and Berlin on matters pertaining to foreign and domestic economic policy, gives us a reason to expect the competition between Italy and France in Africa to heat up.
First published in our partner International Affairs